Comic Quest Weekly for 2/19/18
THE BLACK PANTHER IS A HIT…AND WE HAVE THE MERCHANDISE!
Everyone is talking about Marvel's newest hit on the big screen and CQ has the comics, graphic novels, toys and posters all in one big display so you don't have to go searching all over the store. In addition to some large posters, check out the small comic book boxes depicting the proud King of Wakanda.
DC Reveals The Action Comics: 80 Years of Superman Poster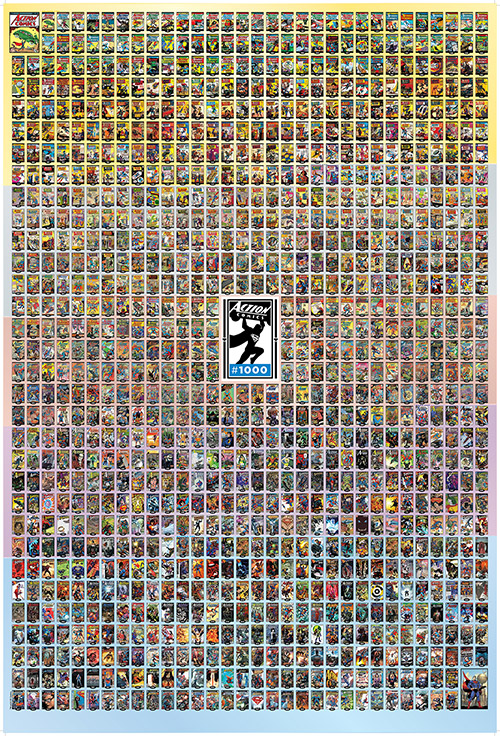 The celebration of the Man of Steel's 80th anniversary continues with the ACTION COMICS: 80 YEARS OF SUPERMAN POSTER, available to preorder now! This spectacular poster features every ACTION COMICS cover ever, from the series' 1938 debut to issue #1000, coming in April! The poster measures 27″ x 40″. It is priced at $9...
Read More