Comic Quest Weekly for 1/22/18
Robert Kirkman's New Comic Oblivion Song Is About a Nation Trying to Move Past a Supernatural Tragedy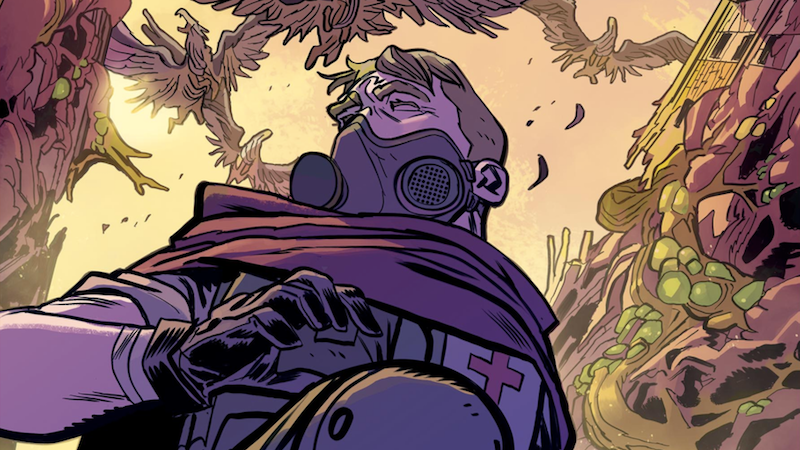 Massive, modern-day disasters that shake countries to their core come in many different forms. But whether they're natural like hurricanes or man-made like mass shootings, the nations they befall are almost always able to move forward in large part because people can explain what happened. How, though, does a country or even a city come to grips with a tragedy that is unlike anything the world has ever seen, and fundamentally changes people's lives?
Those are the kinds of questions that Robert Kirkman and Lorenzo De Felici upcoming comic Oblivion Song from Image asks while its characters struggle to find an answer. Unlike Kirkman's wildly successful The Walking Dead, this new series isn't quite a story about the apocalyptic collapse of society; instead, Oblivion Song's about a group of people so shaken by a mysterious event that, in time, many people begin to find it easier to effectively block it out without really trying to understand it.
Ten years before the comic begins, 30-square miles of land from another dimension are suddenly transposed into an American city. With the "Transference" come hordes of gargantuan monsters and a strange fungus-like substance that eventually leads to some 20,000 people being murdered. In time, the city is able to reclaim some of its territory and drive most of the creatures behind a wall that separates them from the slice of interdimensional wasteland that lies beyond.
Initially, there are missions into the wasteland to search for human survivors trapped beyond the wall, who are forced to fend for themselves, but as time goes on and fewer and fewer survivors are found, interest and governmental funding into the recon/rescue missions beyond the wall begin to fade. At the center of the story is a man named Nathan, a passionate proponent for the searches who has theories about what the Transference is—but there are those around him who are unwilling to consider them, out of fear of what they could mean for future Transferences.
Our main character is Nathan Cole, the scientist who discovered the dimensional secret of Oblivion. He and a small crew are still making dangerous trips to the other side, but a decade after the fact, their government funding is drying up. Now there's a museum, a monument, several TV shows and a handful of bad movies about what happened. Earth has moved on.
But Nathan's very personal quest to uncover all the secrets of Oblivion leads him to a new discovery: There is a society of survivors living outside the far-off Philadelphia, in the wilds of Oblivion, with no idea that Earth even exists anymore.
OBLIVION SONG PREVIEW ON THE COMIC QUEST COUNTER!
We have a bound copy of Oblivion Song issues#1 through #6 sitting on the counter at Comic Quest. Feel free to pick it up and look at the contents. Issue #1 is now orderable through the January Previews. If you want a copy of this exciting new comic please let us know.
ACTION COMICS #1000 CELEBRATION!
DC is going all-out to celebrate the one-thousandth issue of ACTION COMICS—the longest continually published comic book of its kind in history, the series that introduced Superman to the world and the title that launched the superhero genre. The Jim Lee-drawn cover features a new costume that integrates a variety of classic and new elements, including the Man of Steel's trademark red trunks.
"ACTION COMICS #1000 represents a watershed moment in the history of not just comic books, but entertainment, literature and pop culture," said Lee. "There's no better way to celebrate Superman's enduring popularity than to give him a look that combines some new accents with the most iconic feature of his classic design."
Available at Comic Quest on April 18, ACTION COMICS #1000 features the DC debut of acclaimed writer Brian Michael Bendis in a 10-page Superman story featuring art by DC publisher and celebrated artist Jim Lee. This milestone issue will also include two 15-page stories from two of DC's current and most popular talent teams: SUPERMAN writer Peter J. Tomasi and artist Pat Gleason, as well as ACTION COMICS writer and artist Dan Jurgens.
"The one-thousandth issue of ACTION COMICS is an incredible milestone in pop culture and a testament to the vision of Jerry Siegel and Joe Shuster," said DC publisher Dan DiDio. "Without this book, along with Siegel and Shuster's fertile imaginations and boundless creativity, the superhero's place in literature may have been wildly different, if not altogether nonexistent."
This must-have collector's item comic book will also feature previously unpublished art from Curt Swan, whose dynamic, iconic style many consider the definitive look for the Man of Steel throughout comics' Golden and Silver Ages. Acclaimed DC writer Marv Wolfman will script a story based on this never-before-seen content. In addition, the comic will include a collection of memorable bonus stories from some of the most celebrated names in comics and entertainment.
Contributors to this once-in-a-lifetime issue include legendary Superman movie director Richard Donner and New York Times best-selling writer Geoff Johns, with art by Olivier Coipel. Other contributing creative teams will include Paul Dini with José Luis García-López; Tom King with Clay Mann and Jordie Bellaire; Brad Meltzer with John Cassaday and Laura Martin; Louise Simonson with Jerry Ordway; Scott Snyder with Tim Sale and more to be announced.This celebratory comic book is just the beginning; this milestone will be recognized across the DC superhero line for the month of April with a series of Superman-themed variant covers and even more to come.
SITCOMICS BINGE BOOK CATALOG NOW AT CQ!
Comic Quest has received the 2018 Binge Book Catalog to pass out to anyone who would like one. The glossy, 8 page catalogs is available at the counter today. You will have two weeks to review the catalogs and place your order. You bring the catalog back to us by January 21st. We then place the order with Sitcomics and You'll receive the Binge Books by January 30th and you can begin filling orders on Wednesday January 31st. All of the books in the catalog are 64 page comics for 3.99. Catalogs are free. Come pick one up and see this new way to get your comic fix!
NEW ARRIVALS!
DOOMSDAY CLOCK #3 (OF 12) $4.99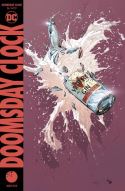 (W) Geoff Johns (A/CA) Gary Frank
The story takes a turn in the third chapter of this 12-issue series you never thought you'd see, from writer Geoff Johns and artist Gary Frank.
DISSONANCE #1 $3.99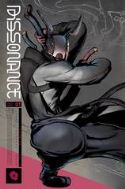 (W) Singgih Nugroho, Ryan Cady (A) Sami Basri (CA) Varsam Kurnia
In an alternate world where Earth is populated with powerful human-spirit hybrids called Fantasmen, Folke and Roisia Herviett, two siblings with opposing worldviews, are challenged to prove their worth and take up their parents' positions in a devious group who secretly run the world. Meanwhile, Seraphim, a Fantasmen warrior guard, is sent to prevent a catastrophic event from affecting the Earth and its own universe. From designer MELITA CURPHY, writer SINGGIH NUGROHO, and featuring the art of SAMI BASRI (Power Girl, WITCHBLADE), comes a fantasy drama set in a sci-fi world unlike any other.
RAVEN DAUGHTER OF DARKNESS #1 (OF 12) $3.99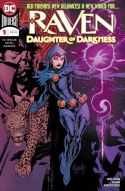 (W) Marv Wolfman (A) Pop Mhan (CA) Yanick Paquette
In this all-new miniseries, Raven faces a new, otherworldly menace that is all too grounded in reality. Plus, Raven's personal life is in an uproar as her mother and aunt struggle for the soul of a Titan! It's up to Baron Winters of the Night Force to intercede on her behalf as she embarks on the adventure called "The Girls With the Anime Eyes"!
PHOENIX RESURRECTION RETURN JEAN GREY #4 LEG $3.99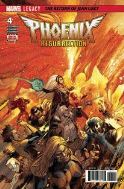 A light in the darkness is not always welcome.
Kitty Pryde, Old Man Logan and Cyclops are leading teams of X-Men all across the globe, chasing events connected to the Phoenix. But with teammates disappearing and familiar enemies returning, the X-Men are fighting a losing battle. Beast doesn't know how or what shape it will take, but he knows they are running out of time before the Phoenix makes its true presence known.
Meanwhile, a young woman named Jean is starting to go insane in her peaceful, suburban life. Nightmares and daydreams are spilling over into the world and revealing cracks in her reality. Jean's life and everything in it may just be a facade, but made by who? And why?
Jean needs to escape. The X-Men need to stop the cycle of death the Phoenix brings. Their worlds will violently collide as Jean searches for an opening and the X-Men fight for closure. But when they are brought together, will the X-Men be reunited with their long-lost teammate – or something darker?
VINEGAR TEETH #1 (OF 4) $3.99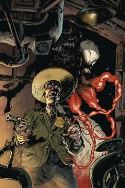 (W) Damon Gentry (A/CA) Troy Nixey
As a human being, Artie Buckle is a grade-A schmuck. But he's a pretty damn fine cop. Good thing, because Brick City is under siege from its citizenry and only an unlikely partnership with a mysterious, tentacled, extra-dimensional being can put an end to the escalating crime problem. Thing is, there's a danger far greater than cub scouts robbing banks . . . oh my! Across space and time lies a far greater threat, not only to Brick City but to the world! Holy crap! Can the two get past their differences and save the planet? Well, of course they can, but getting there is gonna be a helluva fun ride. An epic genre mash-up: horror, humor, crime, and science fiction!
X-MEN BLUE ANNUAL #1 LEG $4.99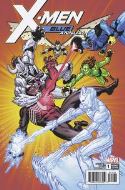 (W) Cullen Bunn (A) Edgar Salazar (CA) Nick Bradshaw
THE CROSSOVER BETWEEN VENOM AND X-MEN BLUE STARTS HERE!
Spinning out of the events of Venomverse, the Children of the Atom and the Lethal Protector team up to take down an extradimensional threat! This is it, folks, the team-up you've been asking for: X-MEN BLUE and VENOM must band together in the cold reaches of space to protect our universe from a threat more diabolical than you can imagine. But will EDDIE BROCK, his faithful SYMBIOTE, MARVEL GIRL, CYCLOPS, ICEMAN, BEAST and ANGEL be enough to save this universe? I really, really hope so.
THIS WEEK IN TOYS/STATUES
POP DELUXE STAR WARS LEIA ON SPEEDER BIKE VINYL FIG $29.99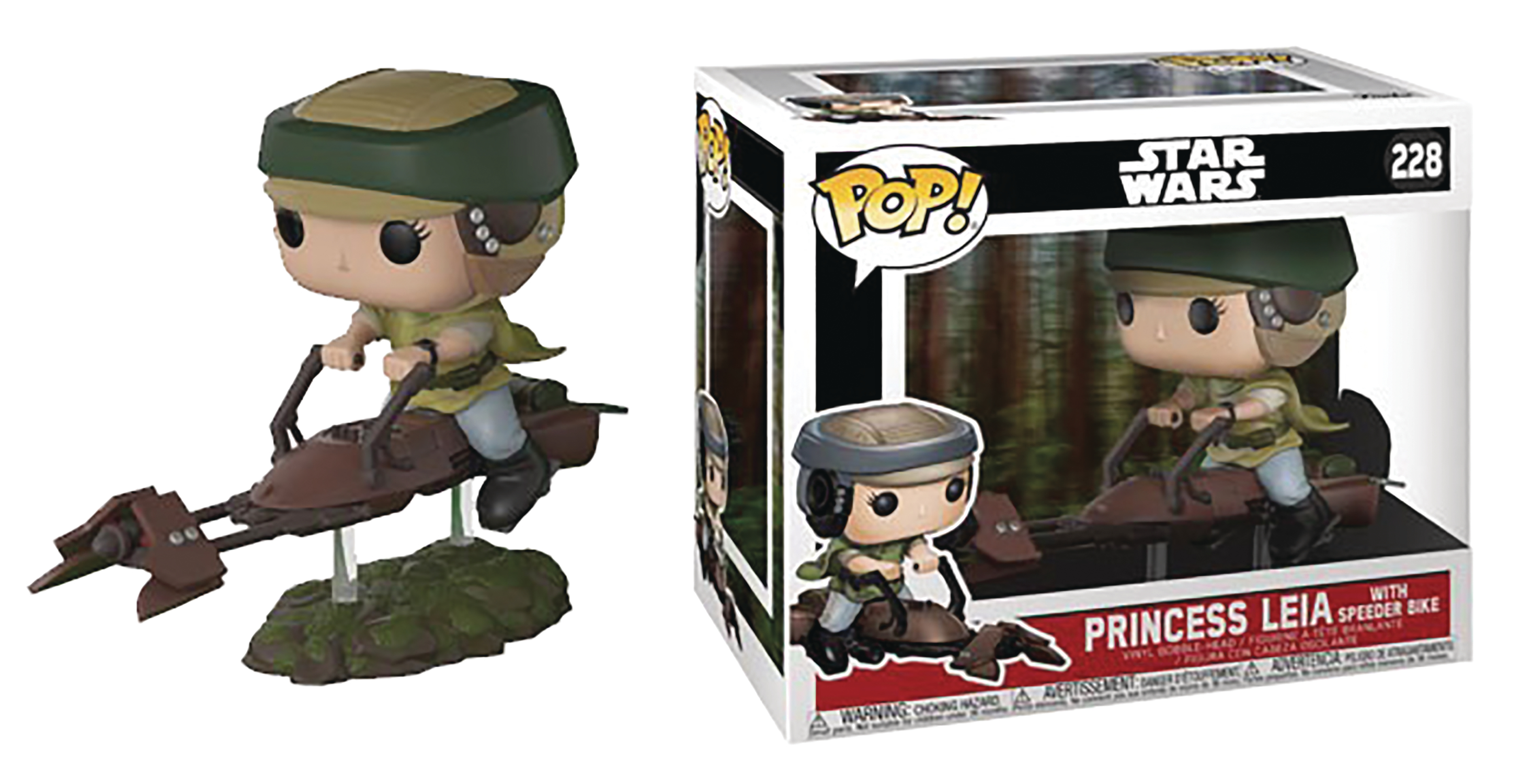 From Funko. From Star Wars: Return of the Jedi, Princess Leia takes charge and darts away
on her speeder bike! Now you can own a piece of the great Endor chase!
EVANGELION EVOLUTION EV-004 AF MARK 09 $64.99


From Union Creative. The Evangelion Mark 09 joins Kaiyodo's Revoltech Evangelion Evolution! It stands about 6″ tall and has 22 points of articulation for crazy posability! It's equipped with its massive scythe, six extra hands, an interchangeable head, a stand with a posing arm, a special pile-o'-skulls display base, and an effect part for emphasis.
POP SONIC THE HEDGEHOG SONIC W/RING VINYL FIGURE $11.99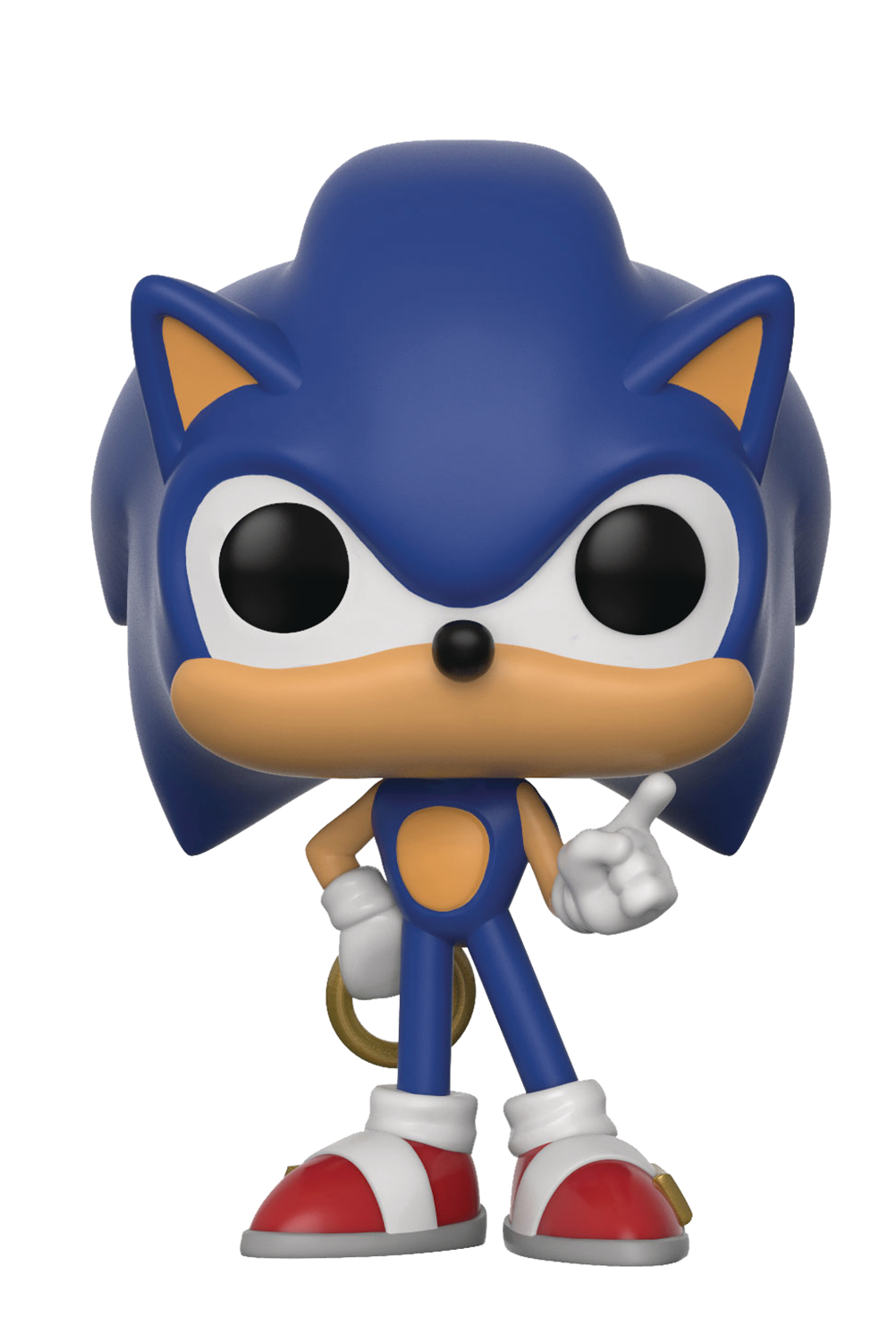 Sonic the Hedgehog is the fastest thing alive! Running faster than the speed of sound. The speedy Sonic the Hedgehog is featured as two different POP!s, one holding an emerald, the other with a gold ring! Rounding out the series is Sonic's rival Shadow and arch-nemesis, Dr. Eggman! Each figure stands 3 3/4″ tall and sports a stylized design. Window box packaging.
WONDER WOMAN FOLDING STORAGE TOTE $15.99



From Everything Mary. Wonder Woman is proof you don't need superpowers to be a superhero. You also don't need superpowers to be clean and organized. Decorate in style with this storage bin. Perfect for bedrooms, playrooms, or closets. It folds flat when not in use for easy storage, and the lightweight design features handles for effortless carrying.
TRADES OF THE WEEK!
AQUAMAN TP VOL 04 (REBIRTH) $16.99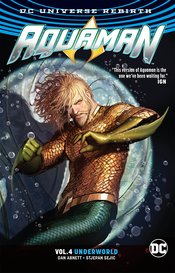 (W) Dan Abnett (A/CA) Stejpan Sejic
Enraged by rumors of Arthur's survival in the slums of Atlantis, the ruthless King Rath orders the use of ancient Atlantean techno-magic to track down the Aquaman at all costs! But the ex-king Arthur can't hide for long when his fate collides with that of a mysterious young woman on the run from Rath's own secret police. Her name: Dolphin. Collects AQUAMAN #25-30.
LOBO BY GIFFEN & GRANT TP VOL 01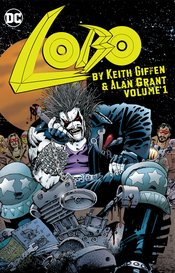 (W) Keith Giffen, Alan Grant (A) Denys Cowan, Keith Giffen, Christian Alamy, Kevin O'Neill (A/CA) Simon Bisley
It's the big, bad Lobo book that has something to offend everyone! In these fast-shooting, gut-wrenching tales from the 1990s, Lobo's out for revenge on whoever wrote an unauthorized biography of his life as a gun for hire! Then, the Easter Bunny hires Lobo to kill his biggest rival: Santa Claus! And Lobo signs on to kill the galaxy's greatest criminal, but promptly gets killed. And 200 of the main man's illegitimate offspring team up to knock off dear old dad! Collects LOBO #1-4, LOBO PARAMILITARY CHRISTMAS SPECIAL #1, LOBO'S BACK #1-4, LOBO: BLAZING CHAIN OF LOVE #1 and LOBO CONVENTION SPECIAL #1.
TRANSFORMERS OPTIMUS PRIME TP VOL 02 $19.99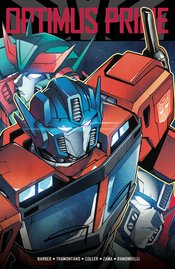 (W) John Barber (A) Casey W. Coller, Kei Zama, Livio Ramondelli (A/CA) Priscilla Tramontano
Explore the aftermath of Optimus Prime and his Autobots stopping an alien invasion of Earth. Diving into stories of war, peace, loss, regret, and redemption, this volume of Optimus Prime gives readers dramatic Transformers stories that spotlight the Autobots' present and past struggles while setting the stage for future surprises! Collects Transformers: Optimus Prime issues #7-10 and the Transformers Annual 2017.
WOLVERINE OLD MAN LOGAN TP VOL 06 $17.99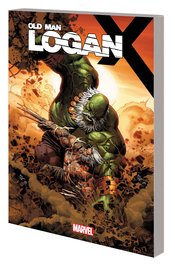 (W) Ed Brisson (A/CA) Mike Deodato
Old Man Logan is confronted by an enemy from his past! And since his past is a dystopian future, you know this won't be good – but it can't get any worse than the Maestro! Determined not to let history repeat itself at the hands of the Hulk's nightmarish future self, Logan takes matters into his own hands and hunts down the Hulk Gang! But they're not the only familiar faces around: The man who was Wolverine will need an old friend's help if he wants to stay on his enemies' trail. And with Maestro applying his cunning intellect to the next devastating step of his plan, brute force isn't the only weapon Logan has to worry about. Things are about to get angry! Collecting OLD MAN LOGAN (2016) #25-30.
MASTER LIST OF STUFF ARRIVING THIS WEEK!
30 DAYS OF NIGHT #2 (OF 6) 3.99
ABBOTT #1 3.99
ACTION COMICS #996 2.99
ACTION COMICS #996 VAR ED 2.99
ADVENTURE TIME ORIGINAL GN VOL 11 14.99
AMAZING SPIDER-MAN #794 LEG WW 3.99
AMAZING SPIDER-MAN WORLDWIDE TP VOL 07 19.99
AQUAMAN TP VOL 04 (REBIRTH) 16.99
AVENGERS #677 LEG 3.99
BACK TO THE FUTURE TP VOL 05 17.99
BACKWAYS #2 CVR A CARLINI 3.99
BATGIRL #19 3.99
BATGIRL #19 VAR ED 3.99
BATMAN BEYOND #16 3.99
BATMAN BEYOND #16 VAR ED 3.99
BATMAN THE DAWNBREAKER #1 3RD PTG METAL 3.99
BATMAN THE DROWNED #1 3RD PTG METAL 3.99
BATMAN THE MERCILESS #1 3RD PTG METAL 3.99
BATMAN THE MURDER MACHINE #1 3RD PTG METAL 3.99
BETTIE PAGE #7 CVR A LINSNER 3.99
BETTIE PAGE #7 CVR B CHANTLER 3.99
BETTIE PAGE #7 CVR C PHOTO 3.99
BETTY AND VERONICA VIXENS #3 3.99
BLACK CLOUD #7 3.99
BLACK JACK KETCHUM TP 14.99
BLACK MAGICK #10 CVR A SCOTT 3.99
BLACK PANTHER #169 LEG 3.99
BLACK PANTHER BATTLE FOR WAKANDA YA CHAPTER BOOK 5.99
BLACK SCIENCE #34 4.99
BLUE BEETLE #17 3.99
BLUE BEETLE #17 VAR ED 3.99
CAPTAIN CANUCK 2017 ONGOING #2 3.99
CATALYST PRIME INCIDENTALS #5 3.99
COMIC BOOK HISTORY OF COMICS #2 3.99
COURTNEY CRUMRIN GN VOL 02 12.99
DEMON HELL IS EARTH #3 (OF 6) 2.99
DEPT H #22 3.99
DETECTIVE COMICS #973 2.99
DETECTIVE COMICS #973 VAR ED 2.99
DISSONANCE #1 3.99
DOLLFACE #12 4.99
DOOM PATROL #10 3.99
DOOM PATROL #10 VAR ED 3.99
DOOMSDAY CLOCK #3 (OF 12) 4.99
DOOMSDAY CLOCK #3 (OF 12) VAR ED 4.99
DRAW #34 8.95
DUCKTALES #5 CVR A 3.99
DUCKTALES #5 CVR B 3.99
EMPOWERED & SISTAH SPOOKYS HIGH SCHOOL HELL #2 3.99
EVANGELION EVOLUTION EV-003 AF MARK 06 64.99
EVANGELION EVOLUTION EV-004 AF MARK 09 64.99
FALLEN SUNS #2 3.99
FALLEN SUNS #3 3.99
FLASH #39 2.99
FLASH #39 VAR ED 2.99
FRAU FAUST GN VOL 03 12.99
GASOLINA #5 3.99
GEARS OF WAR RISE OF RAAM #1 3.99
GO GO POWER RANGERS #6 MAIN & MIX 3.99
GO GO POWER RANGERS #6 MOK VAR 3.99
GOTHAM CITY GARAGE #8 2.99
GREEN ARROW THE ARCHERS QUEST TP 16.99
GRIMM FAIRY TALES #11 CVR A 3.99
GRIMM FAIRY TALES #11 CVR B 3.99
GRIMM FAIRY TALES #11 CVR C 3.99
GRIMM FAIRY TALES #11 CVR D 3.99
HAL JORDAN AND THE GREEN LANTERN CORPS #37 2.99
HAL JORDAN AND THE GREEN LANTERN CORPS #37 VAR 2.99
HELLBLAZER #18 3.99
HELLBLAZER #18 VAR ED 3.99
HELLBLAZER TP VOL 18 THE GIFT 29.99
IMAGINARY FIENDS #3 (OF 6) 3.99
IMMORTAL IRON FISTS MPGN TP 14.99
INHUMANS JUDGMENHT DAY #1 (OF 1) JAE LEE 4.99
INHUMANS JUDGMENT DAY #1 (OF 1) LEG 4.99
INHUMANS JUDGMENT DAY #1 (OF 1)VAR LEG 4.99
INVADER ZIM #27 3.99
INVADER ZIM #27 INCV VAR RAUSCH 3.99
JUANA & DRAGONEWTS SEVEN KINGDOMS VOL 01 12.99
JUGHEAD THE HUNGER #3 CVR A GORHAM 3.99
JUGHEAD THE HUNGER #3 CVR B T REX 3.99
JUSTICE LEAGUE OF AMERICA #23 2.99
JUSTICE LEAGUE OF AMERICA #23 VAR ED 2.99
KID LOBOTOMY #4 CVR A FOWLER 3.99
KNIGHTS OF THE DINNER TABLE #251 5.99
LEGION #1 (OF 5) LEG 3.99
LOBO BY GIFFEN & GRANT TP VOL 01 24.99
LOONEY TUNES #241 2.99
LUKE CAGE #169 LEG 3.99
LUMBERJANES #46 3.99
MADE IN ABYSS GN VOL 01 13.99
MAESTROS #4 (MR) 3.99
MANIFEST DESTINY #33 3.99
MARVEL GALLERY SPIDER-WOMAN PVC FIG 45
MARVEL TWO-IN-ONE #2 LEG 3.99
MARVELS AVENGERS INFINITY WAR PRELUDE #1 3.99
MEGA MAN MASTERMIX #1 7.99
MONSTRESS #13 4.99
MOONSTRUCK #5 3.99
MY LITTLE PONY LEGENDS OF MAGIC #10 CVR A 3.99
MY LITTLE PONY LEGENDS OF MAGIC #10 CVR B 3.99
NIGHTWING THE NEW ORDER #6 (OF 6) 3.99
NINJAK VS VU #1 (OF 4) CVR A SUAYAN 3.99
NINJAK VS VU #1 (OF 4) CVR B CAFU 3.99
NINJAK VS VU #1 (OF 4) CVR D BLANK CVR 3.99
NINJA-K #3 CVR A HAIRSINE 3.99
NINJA-K #3 CVR B TROYA 3.99
NORTHGUARD SEASON 2 #1 3.99
ONLY END OF THE WORLD AGAIN HC 19.99
OVERWATCH COLORING BOOK SC 12.95
PHOENIX RESURRECTION RETURN JEAN GREY #4 LEG 3.99
PITIFUL HUMAN LIZARD #17 3.99
PLUM CRAZY TALES OF TIGER STRIPED CAT GN VOL 04 12.99
POP BOB ROSS IN OVERALLS VINYL FIGURE 11.99
POP DELUXE STAR WARS LEIA ON SPEEDER BIKE VINYL FIG 29.99
POP GRINCH THAT STOLE XMAS GRINCH VINYL FIGURE 10.99
POP GRINCH THAT STOLE XMAS MAX THE DOG VINYL FIGURE 11.99
POP JAMES BOND JAWS VINYL FIGURE 11.99
POP JAMES BOND JILL MASTERSON VINYL FIGURE 11.99
POP JAMES BOND ODDJOB VINYL FIGURE 11.99
POP MAD MAX FURY ROAD IMMORTAN JOE VINYL FIGURE 11.99
POP RIDES MARVEL CLASSIC GHOST RIDER W/BIKE PX FIG GLOW 29.99
POP ROCKS ELTON JOHN GREATEST HITS VINYL FIGURE 11.99
POP ROCKS ELTON JOHN RED WHITE BLUE VINYL FIGURE 11.99
POP ROCKS JERRY GARCIA VINYL FIGURE 11.99
POP SONIC DR EGGMAN VINYL FIGURE 11.99
POP SONIC THE HEDGEHOG SHADOW VINYL FIGURE 11.99
POP SONIC THE HEDGEHOG SONIC W/EMERALD VINYL FIGURE 11.99
POP SONIC THE HEDGEHOG SONIC W/RING VINYL FIGURE 11.99
POP WWE ALEXA BLISS VINYL FIGURE 11.99
POP WWE BRAUN STROWMAN VINYL FIGURE 11.99
POP WWE RAZOR RAMON VINYL FIGURE 11.99
POSTAL #25 5.99
PREDATOR HUNTERS TP 19.99
PUNISHER TP VOL 03 KING OF NEW YORK STREETS 15.99
RAVEN DAUGHTER OF DARKNESS #1 (OF 12) 3.99
RAVEN DAUGHTER OF DARKNESS #1 (OF 12) VAR ED 3.99
REDNECK #9 3.99
REGRESSION #6 3.99
RENATO JONES TP SEASON 02 16.99
RINGSIDE #14 3.99
ROM & THE MICRONAUTS #2 (OF 5) 3.99
RUFF & REDDY SHOW #4 (OF 6) 3.99
SAVAGE DRAGON ARCHIVES TP VOL 09 24.99
SAVAGE THINGS TP 19.99
SCOOBY DOO TEAM UP #34 2.99
SEX CRIMINALS #21 3.99
SHADOW #6 CVR A JONES 3.99
SHADOW #6 CVR B MANDRAKE 3.99
SHADOW #6 CVR C BONE 3.99
SHERLOCK FRANKENSTEIN & LEGION OF EVIL #4 (OF 4) 3.99
SHERLOCK FRANKENSTEIN & LEGION OF EVIL #4 (OF 4)VAR 3.99
SOUTHERN BASTARDS #19 CVR A LATOUR 3.99
SPY SEAL TP VOL 01 CORTEN-STEEL PHOENIX 12.99
STAR TREK DISCOVERY #2 CVR A SHASTEEN 3.99
STAR TREK DISCOVERY #2 CVR B PHOTO 3.99
STAR WARS ADV FORCES OF DESTINY AHSOKA & PADME CVR A 3.99
STAR WARS ADV FORCES OF DESTINY AHSOKA & PADME CVR B 3.99
STAR WARS INSIDER #178 NEWSSTAND ED 7.99
STAR WARS INSIDER #178 PX ED 7.99
STAR WARS POE DAMERON #23 3.99
STEVEN UNIVERSE ONGOING #12 3.99
STEVEN UNIVERSE ONGOING #12 SUB 3.99
SUICIDE SQUAD #34 2.99
SUICIDE SQUAD #34 VAR ED 2.99
SUPERMAN FOLDING STORAGE TOTE 15.99
TEEN TITANS #12 2ND PTG METAL 3.99
TEEN TITANS #16 3.99
TEEN TITANS #16 VAR ED 3.99
THANOS #15 LEG 3.99
TRANSFORMERS LOST LIGHT #13 CVR A 3.99
TRANSFORMERS LOST LIGHT #13 CVR B 3.99
TRANSFORMERS OPTIMUS PRIME TP VOL 02 19.99
VINEGAR TEETH #1 (OF 4) 3.99
WARFRAME #3 3.99
WILD STORM #11 3.99
WILD STORM #11 HITCH VAR ED 3.99
WILD STORM #11 LEE VAR ED 3.99
WOLVERINE OLD MAN LOGAN TP VOL 06 17.99
WOLVERINE OLD MAN LOGAN TP VOL 06 B&W 17.99
WONDER WOMAN #39 2.99
WONDER WOMAN #39 VAR ED 2.99
WONDER WOMAN FOLDING STORAGE TOTE 15.99
WWE ONGOING TP VOL 02 16.99
X-MEN BLUE #20 LEG 3.99
X-MEN BLUE ANNUAL #1 POISON X 4.99
X-MEN BLUE ANNUAL #1 LEG 4.99
X-MEN BLUE ANNUAL #1 VENOMIZED 4.99
X-MEN GOLD TP VOL 03 MOJO WORLDWIDE 17.99
X-O MANOWAR (2017) #11 CVR A 3.99
X-O MANOWAR (2017) #11 CVR B 3.99
X-O MANOWAR (2017) TP VOL 03 EMPEROR 9.99
ZODIAC STARFORCE CRIES OF FIRE PRINCE #3 3.99
We hope to see you soon at CQ!
Visit us at 2260 Morgan Avenue, Evansville
On the web at www.comicquest.com
On Facebook www.facebook.com/comicquestevansville
On Twitter @cqevansville
On Instagram: @comicquestevansville
Contact us at sales@comicquest.com or by phone at 812-474-1133