Comic Quest Weekly for 12/30/17
HOLIDAY GREETINGS!
From all of us at Comic Quest, we hope you have a wonderful New Year's Eve/New Year's Day and may 2018 be the stuff of your dreams. Happy New Year!! On New Year's Eve we will be open as usual at noon and will remain open for a New Year's Eve Open Gaming Night until 2 a.m. (Check out the details below).
We will be closed on Monday, January 1 (New Year's Day).
We will resume our normal business hours on Tuesday, January 2.
May you all have a safe, happy and healthy New Year!
New Year's Eve – Can you be crowned King or Queen of Comic Quest?
Join us tonight (Sunday, December 30) for New Year's Eve Open Gaming! We will be open from Noon until 2 a.m.! Play lots of games, but be sure to keep track of the games you play and how many you win! Whoever has played and won the most games at the end of the night will be crowned the New Year's Eve King or Queen of Comic Quest and will receive a gift certificate to Comic Quest as their prize!! You must have played AT LEAST five different games. You can play the same game several times, but make sure to play a variety of at least five different games throughout your New Year's Eve game play at Comic Quest! (All games played must be played while at Comic Quest during the New Year's Eve event.)
We look forward to gaming with you as we bid farewell to 2017 and say hello to 2018!
NEW ARRIVALS!
ROGUE & GAMBIT #1 (OF 5) LEG $3.99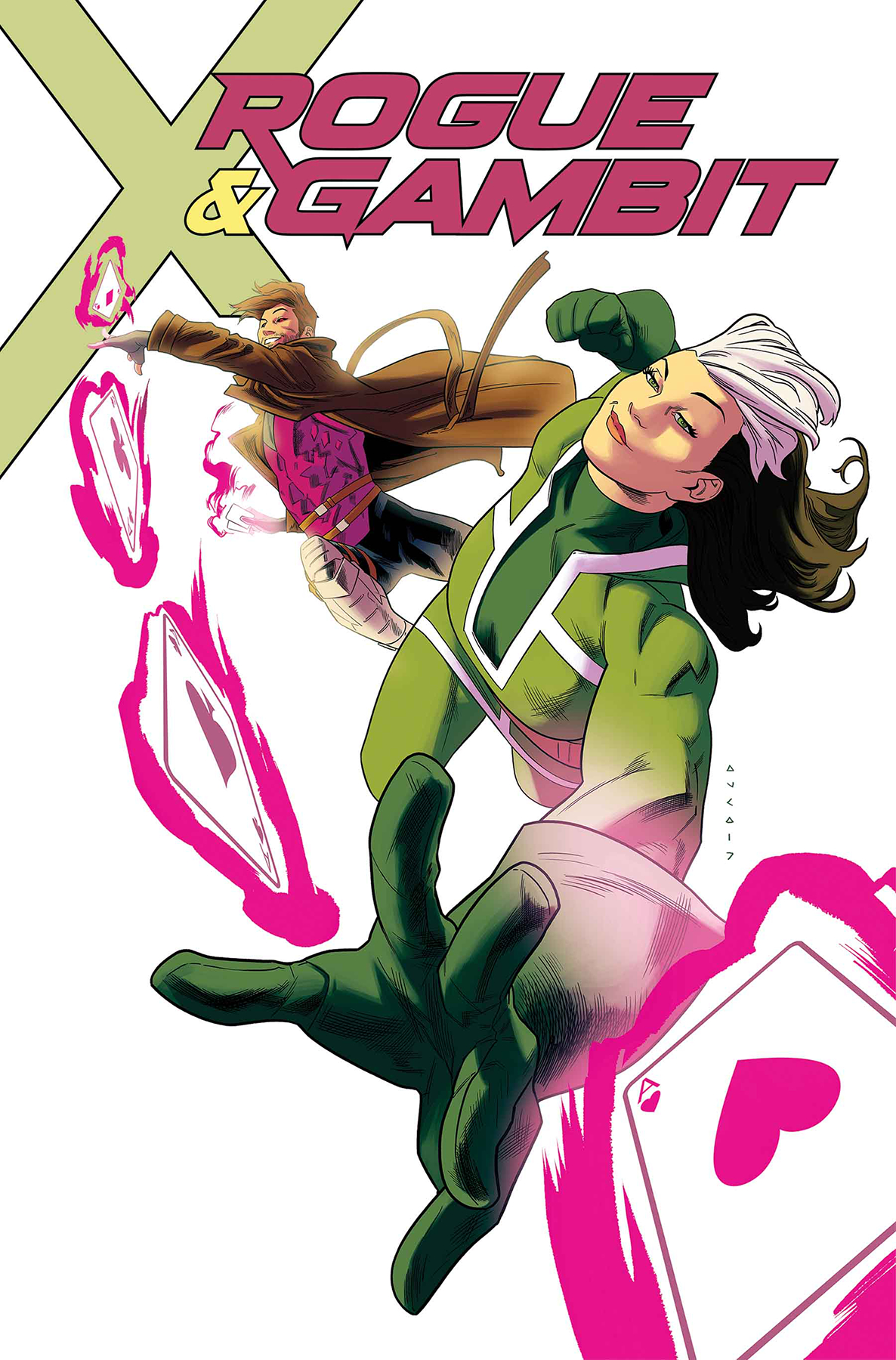 (W) Kelly Thompson (A) Pere Perez (CA) Kris Anka
Ring of Fire Part 1
Everybody's favorite X-couple is reunited! And boy, are they not happy about that… Kitty Pryde must send Rogue and Gambit on an undercover mission to find a group of kidnapped mutants. What they discover on this mission will shock them. But will it also bring them closer together…? It's a high-stakes adventure caper that only the two hottest X-Men can deliver!
BATMAN AND THE SIGNAL #1 (OF 3) $3.99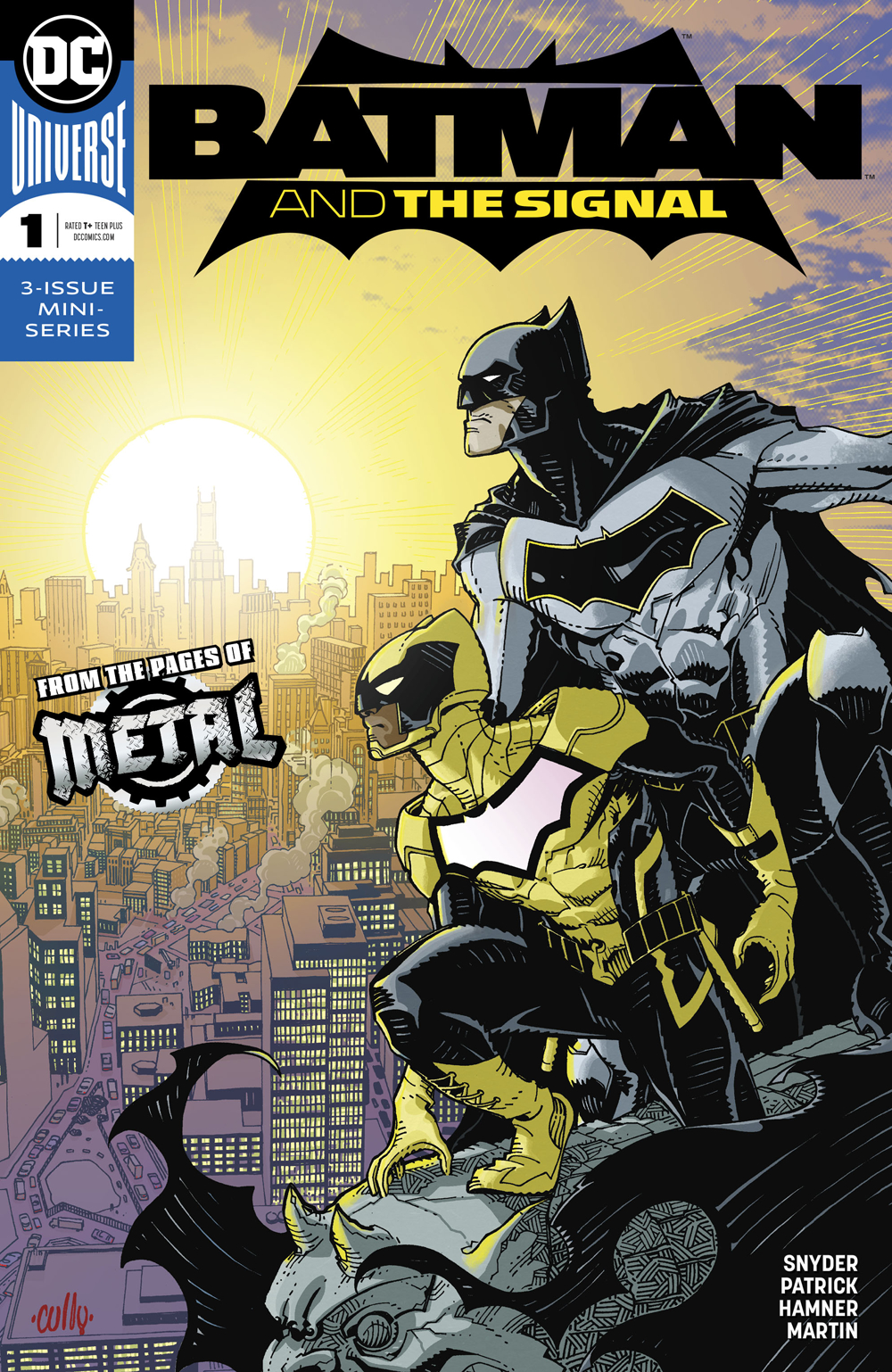 (W) Scott Snyder, Tony Patrick (A/CA) Cully Hamner
Batman may own the night, but with new villains emerging during the day he needs an ally to defend the city when he can't. Only one teen is up to the challenge, Duke Thomas. After months of training, he's ready to step out of the shadow of the bat to become his own kind of hero. Meet Gotham City's newest protector: The Signal! Spinning out of adventures in ALL-STAR BATMAN and WE ARE ROBIN, comics superstar Scott Snyder and newcomer Tony Patrick take our young hero to new heights in this exciting miniseries with artwork by Cully Hamner.
STAR WARS #41 $3.99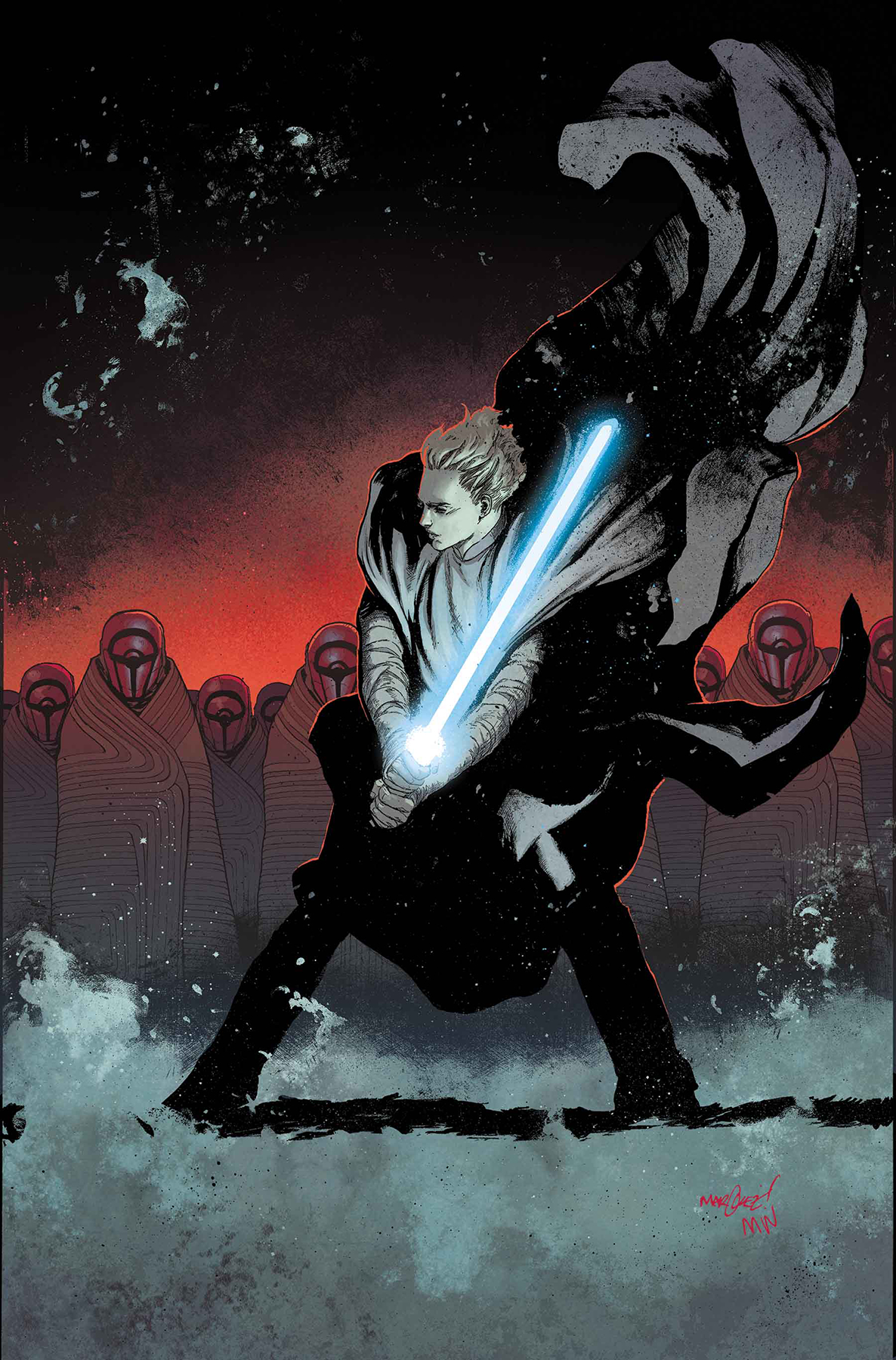 (W) Kieron Gillen (A) Salvador Larroca (CA) David Marquez
THE ASHES OF JEDHA, PART 4
The Leviathan is heading for the remains of Jedha, prepared to pick the carcass of the once-holy planet clean. But with Luke Skywalker torn between his allegiance to the Rebellion and pursuing the path of a Jedi, who will lead the charge against the Empire?
TRANSFORMERS VS THE VISIONARIES #1 (OF 5) CVR A OSSIO $3.99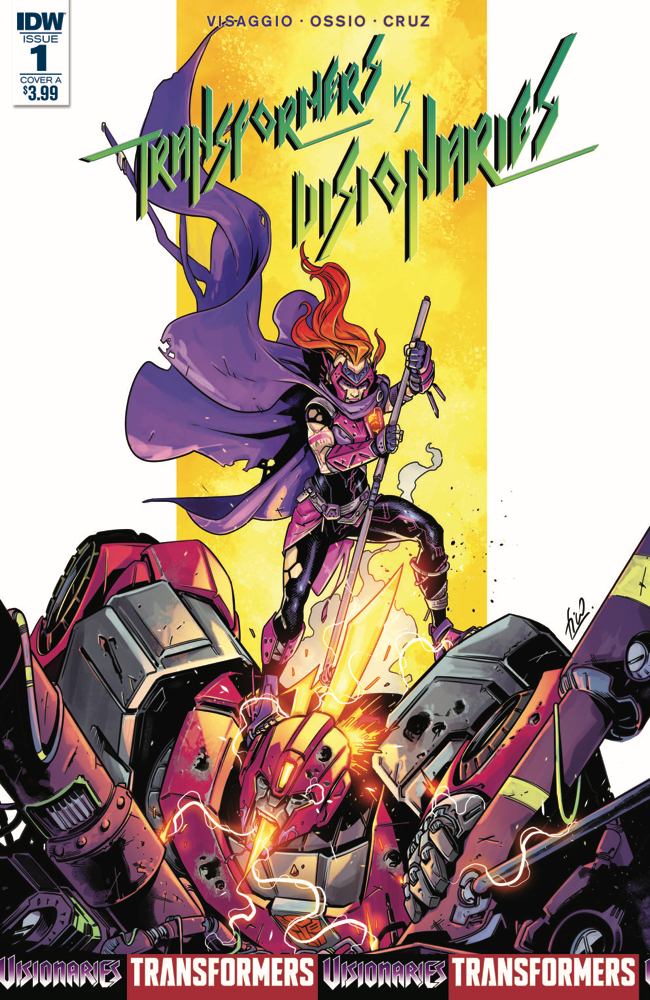 (W) Magdalene Visaggio (A/CA) Fico Ossio
Cybertron has been invaded. The Transformers encounter unwelcome guests at the heart of Cybertron-and they may not have their hosts' best interests at heart. Refugees from another world, the Visionaries' startling magical abilities could make them powerful allies… or dangerous enemies.
• Welcome Eisner-nominated writer Magdalene Visaggio (Kim and Kim, Quantum Teens are Go, Secret Empire: Brave New World, Edge of the Venomverse) to the IDW family!
• The Visionaries make their explosive return to comics!
• Magic vs. metal!
ASTONISHING X-MEN #7 LEG $3.99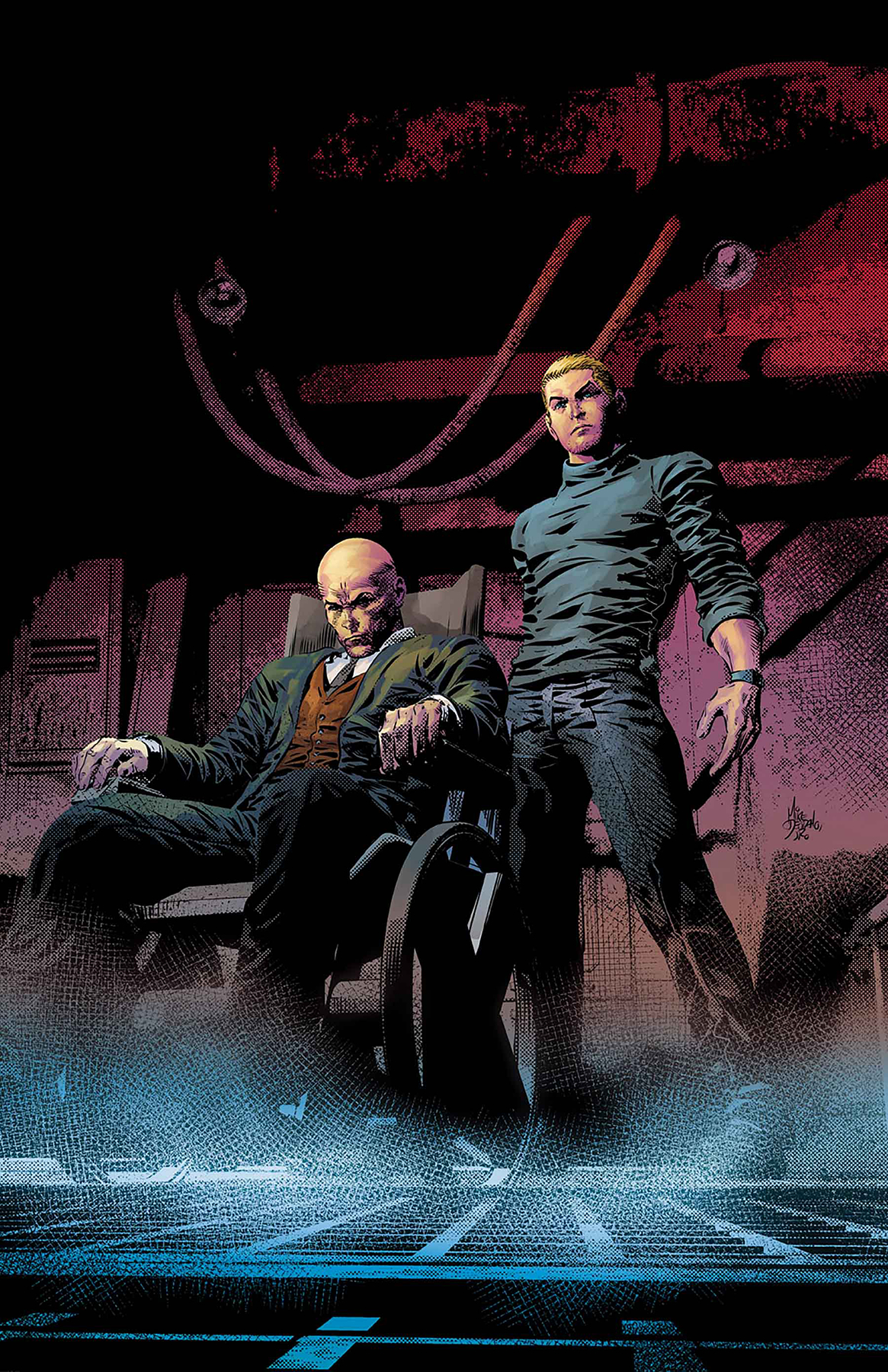 (W) Charles Soule (A) Phil Noto (CA) Mike Deodato
A MAN CALLED X Part 1
CHARLES XAVIER has a plan. He's going to save the world…whether you want it or not. Act II of the ASTONISHING X-MEN saga begins here, as a long-lost mutant returns to the world of the X-Men, Fantomex offers a kiss and Bishop discovers the Mindkiller.
BATMAN #38 $2.99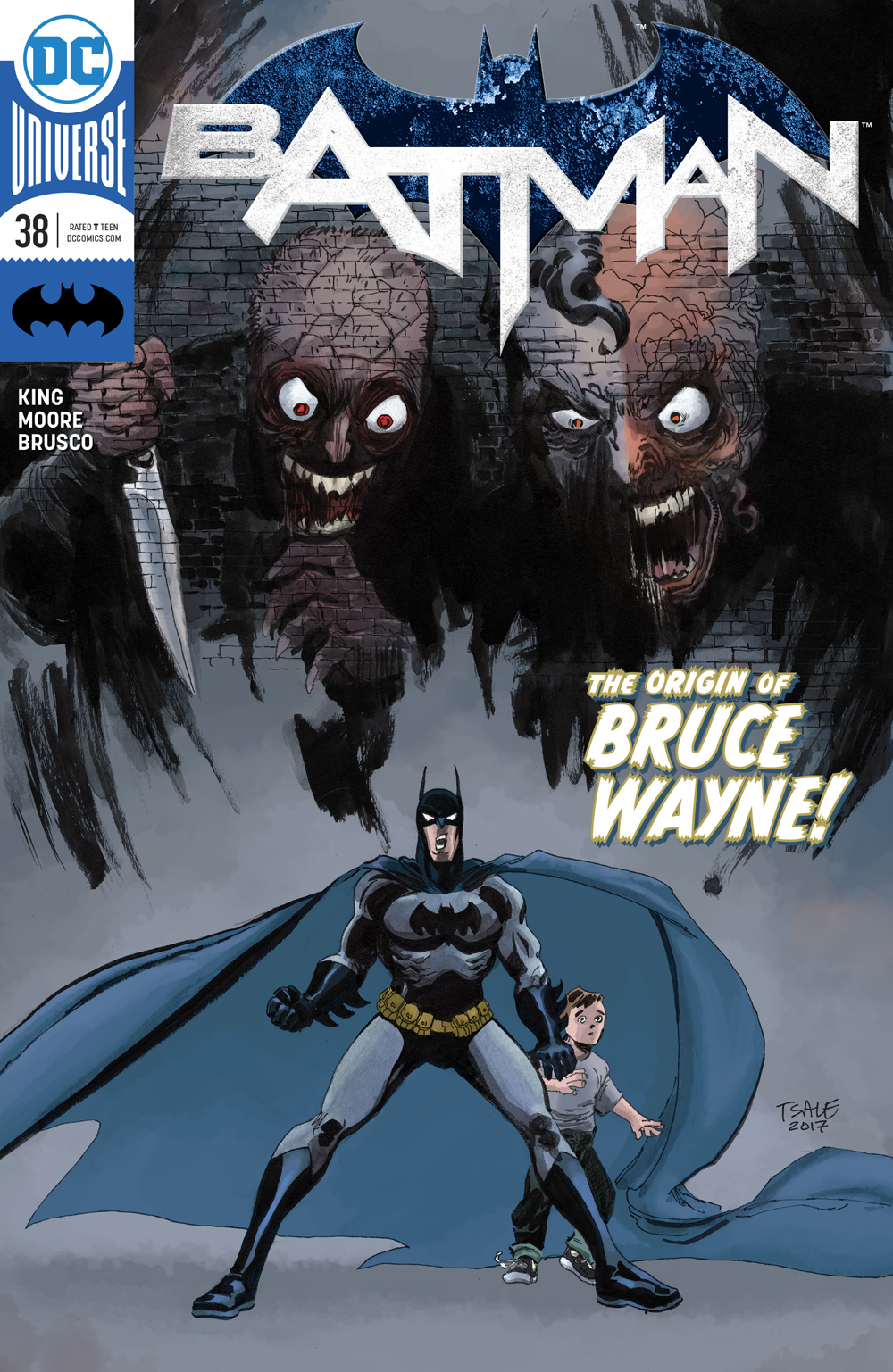 (W) Tom King (A) Travis Moore (CA) Tim Sale
"THE ORIGIN OF BRUCE WAYNE"! If Mattie could grow up to be anybody, he'd grow up millionaire playboy Bruce Wayne. But what would happen if he was forced to relive the worst tragedy of Bruce's life and his parents were murdered? Batman's hunt for the killer puts him face to face with a strange mirror version of his own past.
THIS WEEK IN TOYS/STATUES
JUSTICE LEAGUE MOVIE BATMAN ARTFX+ STATUE $79.99


From Koto. Kotobukiya's next ARTFX+ statue lineup is from none other than the Justice League movie! Batman stands at 1/10-scale with magnets in the feet for display stability on the included base. Although in the 1/10-scale, Batman is sculpted in precise detail only possible with Kotobukiya's craftsmanship. Batman is precisely replicated from the face of the actor to the texture and color of his costume and utilities. Display alone or alongside other ARTFX+ Justice League members!
MARVEL SELECT GOTG 2 STAR-LORD & ROCKET AF $24.99


A Diamond Select Toys Release! You're welcome! The Guardians of the Galaxy have been one of the most requested additions to the Marvel Select action figure line of the past few years, and now DST is happy to announce a new series of movie-based figures! Star-Lord and Drax the Destroyer are both based on their appearances from Guardians of the Galaxy Vol. 2, and each measures approximately 7 inches tall and includes a diorama base. Plus, Star-Lord comes with Rocket, and Drax comes with a baby-sized figure of Groot! Sculpted by Gentle Giant Studios!
DORBZ SCI FI STAR TREK SPOCK VINYL FIGURE $7.99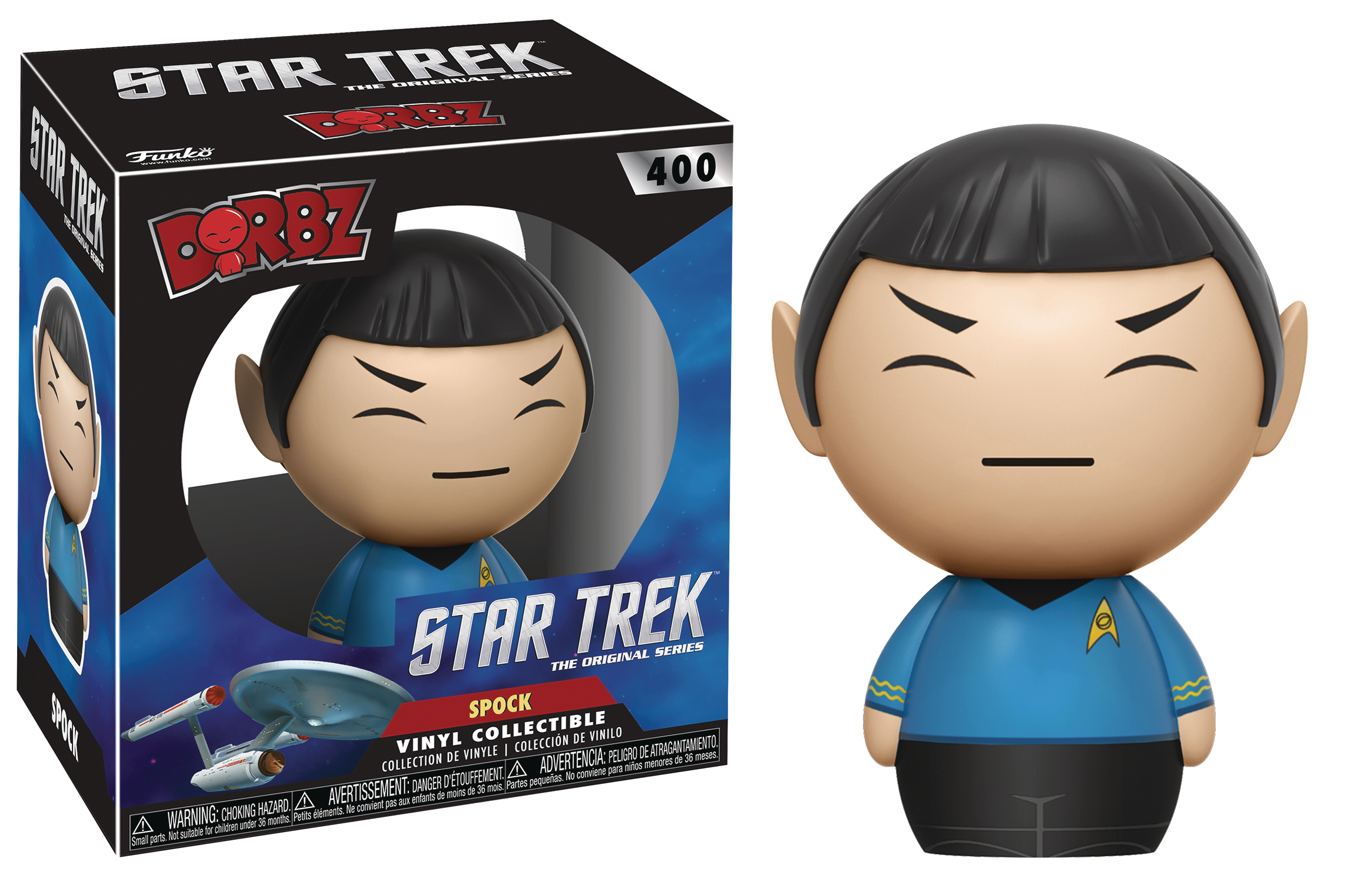 From Funko. Spock, the loyal human-Vulcan and Starship Enterprise officer, is now joining Dorbz!
POP HEROES BOOSTER GOLD & BLUE BEETLE PX VIN FIG METALLIC 2P $22.99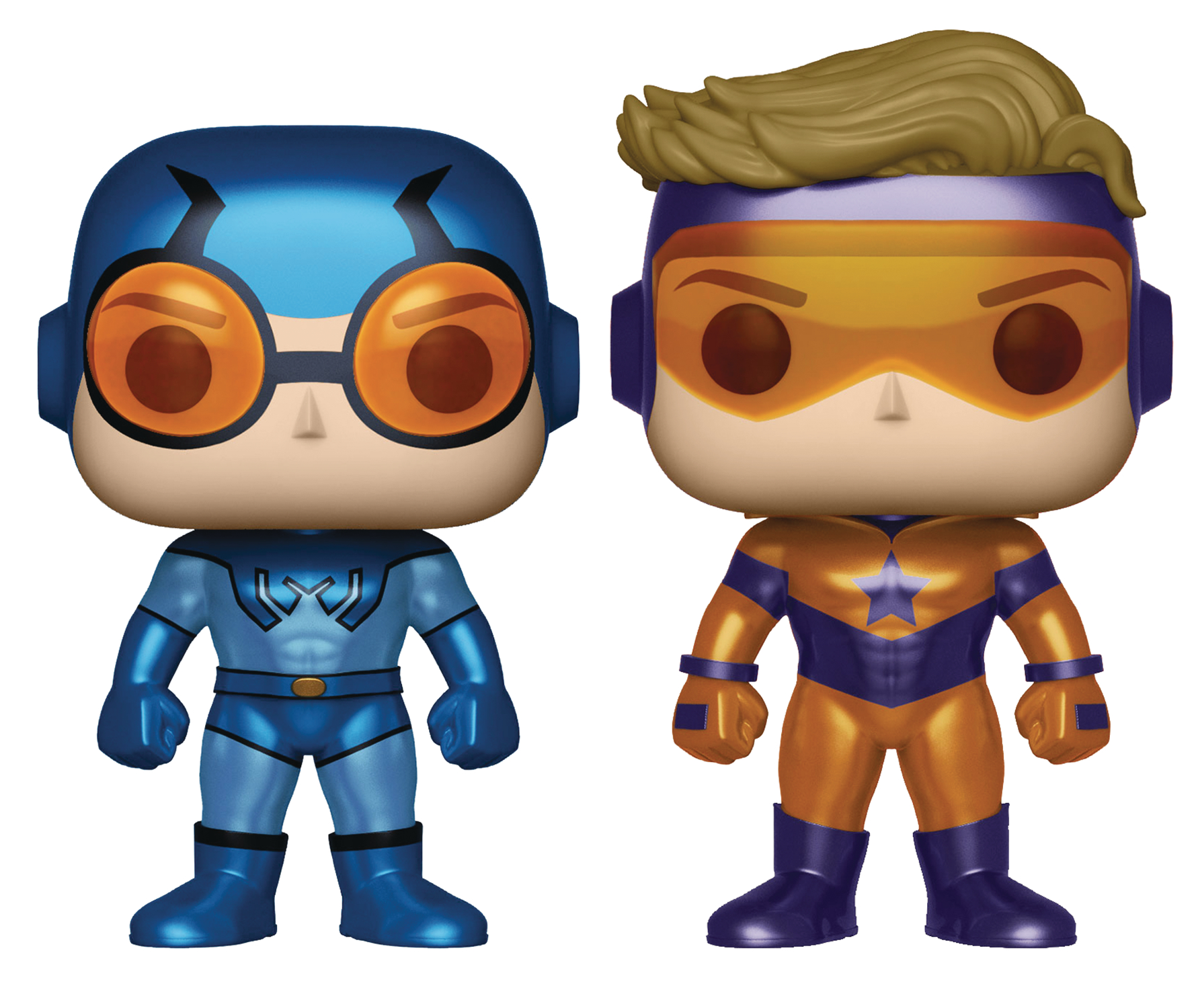 From Funko. A PREVIEWS Exclusive! The DC Universe's most hilarious crime-fighting duo comes to three dimensions with this Funko Pop! two-pack! Blue Beetleand Booster Gold stand about 3 1/4″ tall and come in a collector friendly window box for display. Recreate the adventures of two of the Justice League International's greatest heroes with these exclusive pop!
Trades of the Week!
CHILLING ADVENTURES OF SORCERY TP $19.99 (W) Various (A/CA) Various
Presented by Sabrina the Teenage Witch, this collection features some of the most horrifying classic stories to ever be published by Archie Comics, collected for the first time in graphic novel form. Featuring an all-new cover by comic artist extraordinaire Francesco Francavilla (Afterlife With Archie)!
GOLDFISCH MANGA GN VOL 01 $10.99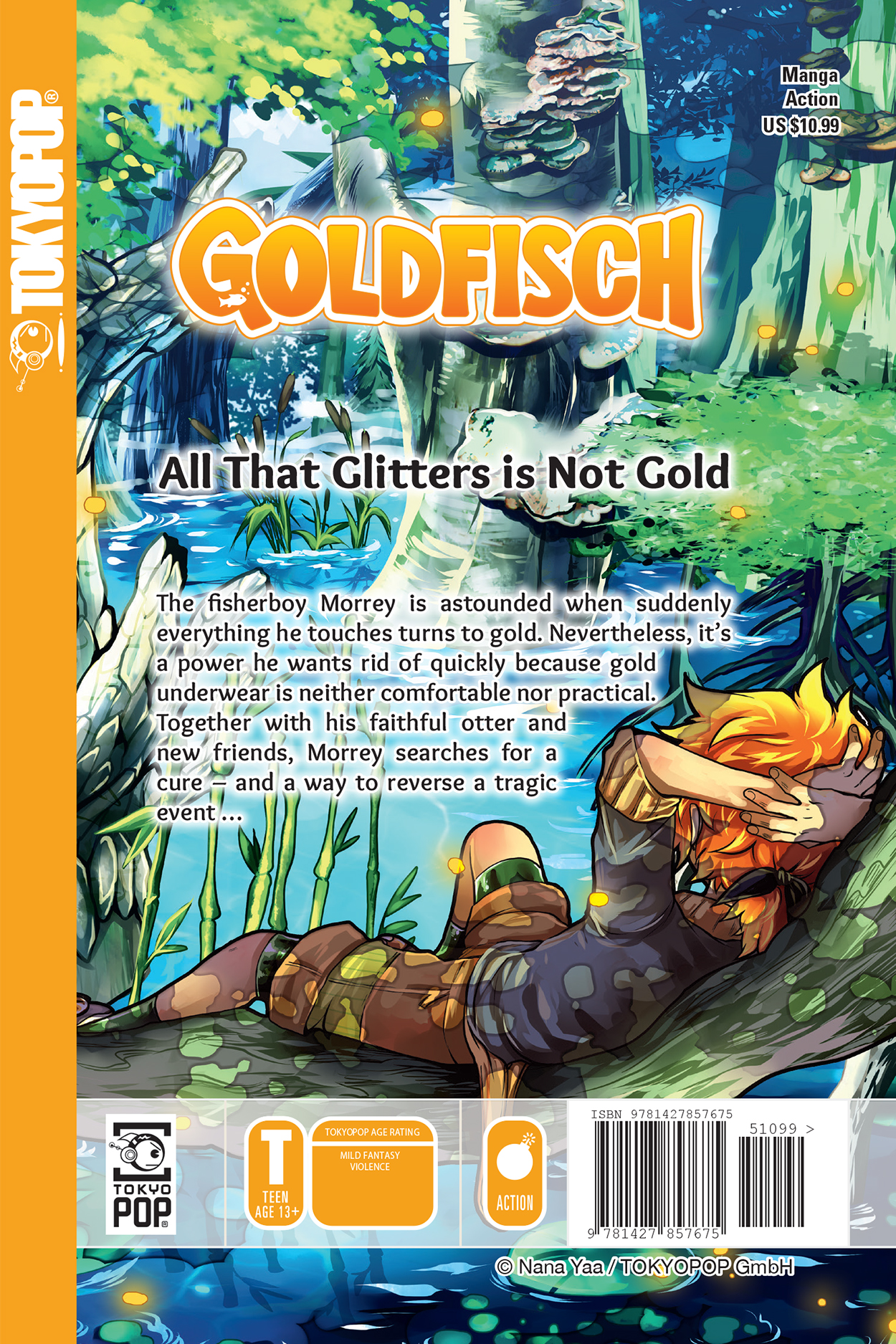 Yaa (A/CA) Nana Yaa
Say hi to Morrey Gibbs! A fisher-boy in a flooded world overrun with mutated animals known as "anormals," he's got more problems than just giant fish to deal with. Namely, how everything he touches turns to gold! Sure it sounds great, but gold underpants aren't exactly stylish… or comfortable.
Together with his otter buddy Otta and new inventor friend Shelly, Morrey's on a quest to rid himself of his blessing-turned-curse, and try to find a solution for the tragedy he unwittingly caused…
NEMO HC $19.99 (W) Bruno (A/CA) Bruno
Jules Verne's classic tale is reimagined in this graphic adaptation, which offers a subtle new interpretation of one of literature's most famous captains. In this re-telling of the classic 20,000 Leagues Under The Sea, NEMO offers an uncompromising look at life under the sea, where men are free of society and beasts roam the deep. Bruno delivers a nuanced adaptation of this literary masterpiece.
Bullet points:
* Nemo against the world!
* Advance solicited for December release!
MASTER LIST OF STUFF ARRIVING THIS WEEK!
ADVENTURE TIME #72 3.99
ADVENTURE TIME #72 SUBSCRIPTION 3.99
ALIEN COVENANT XENOMORPH BUST BANK 22.99
AMERICAN WAY THOSE ABOVE AND BELOW #5 (OF 6) 3.99
ANGEL SEASON 11 TP VOL 02 17.99
ANIMOSITY #8 3.99
ANIMOSITY EVOLUTION #3 3.99
AQUAMAN THE WATERBEARER TP NEW EDITION 19.99
ASPEN UNIVERSE DECIMATION #3 CVR A RENNA 3.99
ASTONISHING X-MEN #7 CHECCHETTO AVENGERS VAR LEG 3.99
ASTONISHING X-MEN #7 LEG 3.99
BABYTEETH #7 3.99
BACK TO THE FUTURE #25 CVR B MONTELL 4.99
BANANYA DADDY BANANYA VINYL FIG 10.99
BATGIRL CLASSIC ON THE CASE YR SC 3.99
BATMAN #38 2.99
BATMAN #38 VAR ED 2.99
BATMAN AND THE SIGNAL #1 (OF 3) 3.99
BATMAN AND THE SIGNAL #1 (OF 3) VAR ED 3.99
BATMAN BEYOND BRUCE WAYNE BUST 59.99
BATMAN TAS GALLERY HARDAC BATMAN PVC FIGURE 45
BATMAN WHITE KNIGHT #4 (OF 8) 3.99
BATMAN WHITE KNIGHT #4 (OF 8) VAR ED 3.99
BB SANGOKUDEN BB404 LEGENDBB MUSHA GUNDAM MK-III KIT 10
BEN REILLY SCARLET SPIDER #3 3.99
BETTIE PAGE #6 CVR C PHOTO 3.99
BIRTHRIGHT #29 3.99
BLACK BOLT #9 LEG 3.99
BLACK LIGHTNING COLD DEAD HANDS #3 (OF 6) 3.99
BLACK PANTHER ADVENTURES DIGEST TP 9.99
BLACK PANTHER BY HUDLIN TP VOL 02 COMPLETE COLL 39.99
BLACK PANTHER LITTLE GOLDEN BOOK 4.99
BOMBSHELLS UNITED #9 2.99
CAPTAIN AMERICA #697 LEG WW 3.99
CAPTAIN ATOM THE FALL AND RISE OF CAPTAIN ATOM TP 16.99
CHILLING ADVENTURES OF SORCERY TP 19.99
COLOR YOUR OWN BLACK PANTHER TP 9.99
COSMO #1 CVR A YARDLEY 2.99
COSMO #1 CVR B CHARM 2.99
COUNT OF MONTE CRISTO GN 14.99
CREATURE FROM THE BLACK LAGOON 1/8 MODEL KIT 34.99
CTHULHU VINIMATE 9.99
CYBORG #20 3.99
CYBORG #20 VAR ED 3.99
DARK NIGHTS METAL #4 (OF 6) 3.99
DC COMICS NEW 52 BATMAN AF 28
DASTARDLY AND MUTTLEY #5 (OF 6) 3.99
DASTARDLY AND MUTTLEY #5 (OF 6) VAR ED 3.99
DC BOMBSHELLS STARFIRE STATUE 125
DC COMICS JOKER & HARLEY QUINN 5 PK SHORT COMIC BOX
DC COMICS SUPERSONS J KENT & KRYPTO 2PK ARTFX+ STATUE
DC MY GIRL POWER JOURNAL SC 16.99
DC SUPER FRIENDS FAST AS THE FLASH YR SC 4.99
DC SUPER FRIENDS LITTLE GOLDEN BOOK FLASH 4.99
DC SUPER HERO GIRLS BIG SPLASH YR PICTUREBACK 5.99
DC SUPER HERO GIRLS BUTTERFLY BATTLE 4.99
DC SUPER HERO GIRLS COLOR CAPER BOOK 7.99
DC SUPER HERO GIRLS HC HARLEY QUINN AT SUPER HERO HIGH 13.99
DEADPOOL WORLDS GREATEST HC VOL 03 34.99
DEATHSTROKE #27 3.99
DEATHSTROKE #27 VAR ED 3.99
DOCTOR WHO 10TH YEAR THREE #12 CVR A SHEDD 3.99
DOCTOR WHO 10TH YEAR THREE #12 CVR B PHOTO 3.99
DOCTOR WHO 12TH TP VOL 06 SONIC BOOM 16.99
DORBZ TMNT TRICERATON SPECIALTY SERIES VIN FIG 7.99
DOOMSDAY CLOCK #1 (OF 12) 2ND PTG 4.99
DORBZ SCI FI ALIEN XENOMORPH VINYL FIGURE 7.99
DORBZ SCI FI PREDATOR OPEN MOUTH VINYL FIGURE 7.99
DORBZ SCI FI ROCKETEER VINYL FIGURE 7.99
DORBZ SCI FI STAR TREK SPOCK VINYL FIGURE 7.99
DORBZ SCI FI TRON CLASSIC TRON VINYL FIGURE 7.99
DRAGON AGE KNIGHT ERRANT TP 17.99
DRAGONBALL SUPER SUPER SAIYAN GOD SON GOKU S.H.FIGUARTS
DUCKTALES #1 2ND PTG 3.99
ELSEWHERE TP VOL 01 9.99
EXIT STAGE LEFT THE SNAGGLEPUSS CHRONICLES #1 (OF 6 ) 3.99
EXTREMITY #10 3.99
GAME OF THRONES DROGON BABY DRAGON RESIN STATUE
GAME OF THRONES VISERION BABY DRAGON RESIN STATUE
GENERATION GONE TP VOL 01 17.99
GFT DANCE OF THE DEAD #3 (OF 6) CVR A ABRERA 3.99
GFT DANCE OF THE DEAD #3 (OF 6) CVR B SPAY 3.99
GFT DANCE OF THE DEAD #3 (OF 6) CVR C MELONI 3.99
GFT DANCE OF THE DEAD #3 (OF 6) CVR D MEGURO 3.99
GHOSTBUSTERS ANSWER THE CALL #2 CVR A HOWELL 3.99
GHOSTBUSTERS ANSWER THE CALL #2 CVR B VIECELI 3.99
GIANTS #2 (OF 5) 3.99
GOLDFISCH MANGA GN VOL 01 10.99
GOOSEBUMPS MONSTERS AT MIDNIGHT #2 (OF 3) CVR A 3.99
GOOSEBUMPS MONSTERS AT MIDNIGHT #2 (OF 3) CVR B RAUSCH 3.99
GRAVEDIGGERS UNION #3 3.99
GREEN ARROW #36 3.99
GREEN ARROW #36 VAR ED 3.99
GREEN LANTERNS #38 2.99
GREEN LANTERNS #38 VAR ED 2.99
GUARDIANS OF GALAXY LH #150 LEG 4.99
GUNDAM THE ORIGIN ZAKU HALF CANNON HG 1/144 MDL KIT
HAL JORDAN & THE GLC TP VOL 04 FRACTURE (REBIRTH) 19.99
HARLEY & IVY MEET BETTY & VERONICA #4 (OF 6) 3.99
HARLEY & IVY MEET BETTY & VERONICA #4 (OF 6) VAR ED 3.99
HAWKEYE #14 LEG 3.99
HEAD LOPPER #8 CVR A MACLEAN & BELLAIRE 5.99
HERO CATS #20 3.99
ICEMAN #9 LEG 3.99
INJUSTICE 2 #17 2.99
IRON FIST #76 LEG 3.99
JETSONS #3 3.99
JETSONS #3 VAR ED 3.99
JOHN CARPENTER TALES OF SCI FI VORTEX #3 (OF 8) 3.99
JUGHEAD THE HUNGER #2 CVR B T REX 3.99
JUSTICE LEAGUE #36 2.99
JUSTICE LEAGUE #36 VAR ED 2.99
JUSTICE LEAGUE MOVIE BATMAN ARTFX+ STATUE 79.99
JUSTICE LEAGUE MOVIE SUPERMAN ARTFX+ STATUE 79.99
KILL 6 BILLION DEMONS TP VOL 02 14.99
KINGDOM HEARTS ARM PARTY BRACELET SET 17.99
KOSHCHEI THE DEATHLESS #1 (OF 6) 3.99
LORD OF THE RINGS MERRY SLIM SERIES 1/6 AF 110
LORD OF THE RINGS PIPPIN SLIM SERIES 1/6 AF 110
MARVEL BLACK PANTHER ULTIMATE GUIDE HC 24.99
MARVEL CINEMATIC UNIVERSE GUIDEBOOK ALL CONNECTED HC 24.99
MARVEL GALLERY THOR RAGNAROK HULK PVC FIG 50
MARVEL GALLERY NETFLIX ELEKTRA PVC FIG 45
MARVEL GALLERY DAREDEVIL COMIC PVC FIG 45
MARVEL MILESTONES DR STRANGE MOVIE STATUE 225
MARVEL PREMIER COLL CAPTAIN AMERICA STATUE 150
MARVEL SELECT GOTG 2 DRAX & BABY GROOT AF 24.99
MARVEL SPIDER-MAN HOMECOMING SPIDER-MAN BUST 59.99
MARVEL SPIDER-MAN HOMECOMING WEB GLIDER SPIDER-MAN BUST 59.99
MARVELS BLACK PANTHER ILLUSTRATED HIST OF A KING HC 45
MIGHTY THOR #702 LEG 3.99
MILLENNIUM GIRL WHO PLAYED WITH FIRE TP 19.99
MOTOR GIRL #7 3.99
MS MARVEL #25 LEG 3.99
NARUTO 3IN1 TP VOL 21 14.99
NEMO HC 19.99
NIGHTWING #36 2.99
NIGHTWING #36 VAR ED 2.99
NO 1 WITH A BULLET #3 3.99
ORPHAN BLACK DEVIATIONS TP 19.99
PAPER GIRLS #19 2.99
POP ANIMATION RICK & MORTY MR. MEESEEKS VINYL FIG 10.99
POP HARRY POTTER BELLATRIX VINYL FIGURE 10.99
POP HARRY POTTER DEMENTOR VINYL FIG 10.99
POP HARRY POTTER HERMIONE YULE BALL VINYL FIG 10.99
PHOENIX RESURRECTION RETURN JEAN GREY #2 (OF 5) CONNEC 3.99
PHOENIX RESURRECTION RETURN JEAN GREY #2 (OF 5) 3.99
PHOENIX RESURRECTION RETURN JEAN GREY #2 (OF 5) LEG 3.99
PLANET OF THE APES URSUS #1 MAIN & MIX 3.99
PLANET OF THE APES URSUS #1 SUBSCRIPTION CAREY VAR 3.99
POKEMON DELUXE PICTUREBACK VOL 03 FAVORITE FIRST FRIENDS 5.99
POKEMON MY FRIEND EEVEE PLUSH CS
POP HEROES BOOSTER GOLD & BLUE BEETLE PX VIN FIG METALLIC 2P 22.99
POP HOME NIGHTMARE BEFORE XMAS JACK HEAD MUG 10.99
POP HOME NIGHTMARE BEFORE XMAS SALLY HEAD MUG 10.99
RAT QUEENS #7 CVR A GIENI 3.99
RAT QUEENS #7 CVR A GIENI 3.99
RISE OF BLACK PANTHER #1 (OF 6) LEG 3.99
RISE OF BLACK PANTHER #1 (OF 6) MOVIE VAR LEG 3.99
ROCK CANDY DISNEY CRUELLA DE VIL FIG 10.99
ROCK CANDY MOUNTAIN #7 3.99
ROGUE & GAMBIT #1 (OF 5) ACUNA AVENGERS VAR LEG 3.99
ROGUE & GAMBIT #1 (OF 5) LEG 3.99
RUNAWAYS #4 3.99
SCALES & SCOUNDRELS #5 3.99
SECRET WEAPONS #0 CVR A ALLEN 3.99
SECRET WEAPONS #0 CVR B FISH 3.99
SECRET WEAPONS #0 CVR C MEYNET 3.99
SHADOW BATMAN #4 (OF 6) CVR A NOWLAN 3.99
SHADOW BATMAN #4 (OF 6) CVR B TAN 3.99
SHADOW BATMAN #4 (OF 6) CVR C PETERSON 3.99
SHADOW BATMAN #4 (OF 6) CVR D ACO 3.99
SHADOW BATMAN #4 (OF 6) CVR E EXC SUB 3.99
SHERLOCK HOLMES MURDER AT CABARET GN 8.99
SIMPSONS COMICS GAME ON GN 16.99
SNOW QUEEN ADV IN FROZEN KINGDOM GN 10.99
SPAWN #281 CVR A ALEXANDER 2.99
SPAWN #281 CVR B B&W ALEXANDER 2.99
SPIDER-GWEN HC VOL 02 34.99
SPIDER-MAN #236 LEG 3.99
SPIDER-MAN DEADPOOL TP VOL 04 SERIOUS BUSINESS 15.99
STAR TREK NEW VISIONS TP VOL 06 17.99
STAR WARS #41 3.99
STAR WARS #41 CHRISTOPHER ACTION FIGURE VAR 3.99
STAR WARS #41 REIS GALACTIC ICON VAR 3.99
STAR WARS ADV FORCES OF DESTINY LEIA CVR A 3.99
STAR WARS ADV FORCES OF DESTINY LEIA CVR B 3.99
STAR WARS BIG GOLDEN BOOK ALIENS CREATURES & BEASTS 10.99
SUICIDE SQUAD THE SILVER AGE TP 29.99
SUPERBOY TP BOOK 01 TROUBLE IN PARADISE 24.99
SUPERMAN #38 SONS OF TOMORROW 2.99
SUPERMAN #38 VAR ED SONS OF TOMORROW 2.99
TMNT DIMENSION X TP 17.99
TMNT UNIVERSE #18 CVR A WILLIAMS II 4.99
TMNT UNIVERSE #18 CVR B BOSS 4.99
UNCLE SCROOGE #28 CVR A LOTER 3.99
TRANSFORMERS VS THE VISIONARIES #1 (OF 5) CVR A OSSIO 3.99
TRANSFORMERS VS THE VISIONARIES #1 (OF 5) CVR B GRIFFITH 3.99
UNMAGICAL GIRL GN VOL 01 12.99
VAN HELSING VS ROBYN HOOD #1 (OF 4) A CVR RIVEIRO 3.99
VAN HELSING VS ROBYN HOOD #1 (OF 4) B CVR GOH 3.99
VAN HELSING VS ROBYN HOOD #1 (OF 4) C CVR TUCCI 3.99
VAN HELSING VS ROBYN HOOD #1 (OF 4) D CVR MEGURO 3.99
WEAPON X #5 WMD 3.99
VYNL HEAT MISER & SNOW MISER VINYL FIGURE 2PK 14.99
WALKING DEAD #175 CVR A ADLARD & STEWART 3.99
WALKING DEAD #175 CVR B SIENKIEWICZ 3.99
WATCHVARK #1 4
WITCHER 3 WILD HUNT FIGURE GERALT URSINE GRANDMASTER 39.99
X-MEN GOLD #19 LEG 3.99
X-MEN GRAND DESIGN #2 (OF 2) 5.99
We hope to see you soon at CQ!
Visit us at 2260 Morgan Avenue, Evansville
On the web at www.comicquest.com
On Facebook www.facebook.com/comicquestevansville
On Twitter @cqevansville
On Instagram: @comicquestevansville
Contact us at sales@comicquest.com or by phone at 812-474-1133