Comic Quest Weekly for 2/19/18
THE BLACK PANTHER IS A HIT…AND WE HAVE THE MERCHANDISE!
Everyone is talking about Marvel's newest hit on the big screen and CQ has the comics, graphic novels, toys and posters all in one big display so you don't have to go searching all over the store. In addition to some large posters, check out the small comic book boxes depicting the proud King of Wakanda.
DC Reveals The Action Comics: 80 Years of Superman Poster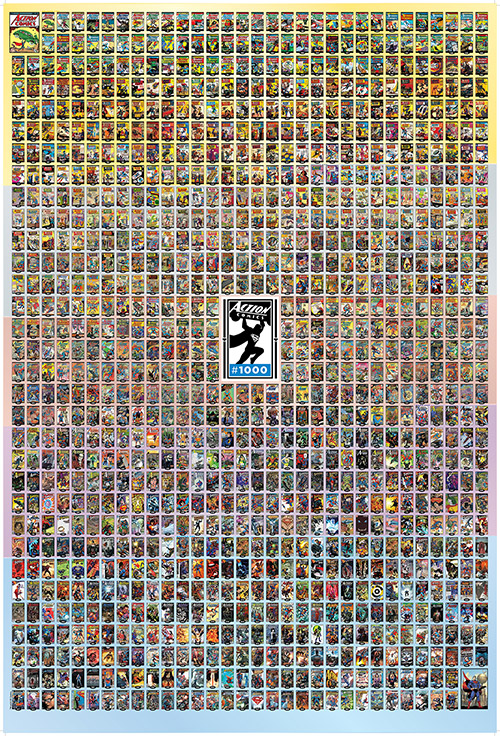 The celebration of the Man of Steel's 80th anniversary continues with the ACTION COMICS: 80 YEARS OF SUPERMAN POSTER, available to preorder now! This spectacular poster features every ACTION COMICS cover ever, from the series' 1938 debut to issue #1000, coming in April! The poster measures 27″ x 40″. It is priced at $9.99 US, and will be delivered rolled and in a plastic wrapper. The ACTION COMICS: 80 YEARS OF SUPERMAN POSTER will be on-sale at Comic Quest on April 18th!
Final Showdown With The Red Goblin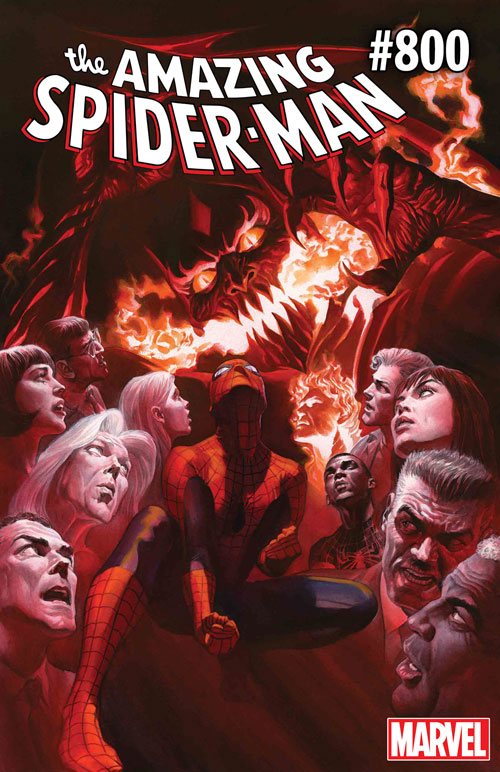 For ten years, Dan Slott has taken Peter Parker on crazy and spectacular adventures throughout the Marvel Universe – and as he races towards his final issue, there's no reprieve for the webslinger. "Go Down Swinging" takes Spider-Man on his most harrowing journey yet, and fans agree: the red hot arc has been an epic hit, with issues #794-796 selling out before they even hit comic shops!
Now, in issue #800, Slott and artist Stuart Immonen will unveil the biggest Peter Parker and Norman Osborn story of all time, joined by artists Humberto Ramos, Giuseppe Camuncoli and Jim Cheung. It's the first Marvel comic EVER to hit 800 issues, and we're celebrating by bringing readers an epic and oversized anniversary issue – featuring 80 pages of a brand-new story from the writer who has written more issues of AMAZING SPIDER-MAN than any other creator!
Before Dan Slott takes his final bow in AMAZING SPIDER-MAN #801, dive into one of the most exciting stories in Spider-Man lore – culminating in the conclusion that has Spider-Man facing his most terrifying villain yet!
"AMAZING SPIDER-MAN #800 is the biggest single-issue story I've ever worked on," shared editor Nick Lowe. "It's 80 pages of story! And Dan and Stuart are being joined by some very important past AMAZING SPIDER-MAN artists to bring it to you in the coolest way possible! Everything you've loved about Dan Slott's run on this book is on full display in this monumental issue that will have you shivering, crying, cheering, laughing and wishing it would never end!"
You've never seen – or read – a story like this. It's a Mighty Marvel tale that sets the stage for Spider-Man's future…and you won't want to miss it!
THE AMAZING SPIDER-MAN #800 hits Comic Quest this May!
THE AMAZING SPIDER-MAN #800
"GO DOWN SWINGING"
Written by DAN SLOTT
Art by STUART IMMONEN, HUMBERTO RAMOS, GIUSEPPE CAMUNCOLI & JIM CHEUNG
Cover by ALEX ROSS
On-Sale 5/30/18
BACK ISSUE COMIC COLLECTION ON SALE NOW!
We recently bought a six box collection of comics that we are putting out at cover price that has comics from the 90's to the present. We have it alphabetized from A-Z and we think you will find many issues that you may have been looking for to fill in those hard to find books. Be sure to check it out next time you are in!
LOOK FOR FREE COMICS AT CQ!
CQ is in the second week of providing free comics when you purchase your weekly comics. If
we forget to offer you a free book, please feel free to act. Limit one per person per week with purchase!
NEW ARRIVALS!
BATMAN AND THE SIGNAL #2 (OF 3) $3.99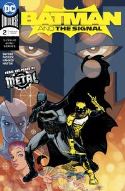 (W) Scott Snyder, Tony Patrick (A/CA) Cully Hamner
As Bruce Wayne fulfills his corporate duties at Wayne Industries, Duke Thomas (a.k.a. the Signal) embraces his role as Gotham City's daytime protector while battling a deadly new rogues gallery. Could these teenage villains be connected to the recent metahuman population boom in the Narrows? To find out, the Signal must learn to work with a different kind of ally… the GCPD!
DEATHBED #1 (OF 6) $3.99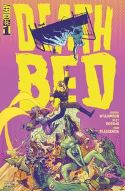 (W) Joshua Williamson (A/CA) Riley Rossmo
Myth, hack, sex symbol, stark raving lunatic-all of these words have been used to describe Antonio Luna, the world's greatest living adventurer. Or at least he was until 20 years ago, when he mysteriously vanished from the public eye. Now the ninety-year-old has returned and claims to be on his deathbed. Which is where Valentine Richards, a failed novelist turned reporter, comes in. Val is hired to travel to Luna's remote castle home and uncover where the old star has been all these years, and just how much of what he says is actually true. But once Val starts to hear Luna's tale, she finds herself entering into an insane world of psychedelic violence and explosive supernatural adventure. This brand-new series is a bold collaboration between Joshua Williamson (THE FLASH, FROSTBITE) and Riley Rossmo (THE BATMAN WHO LAUGHED). Before it's through, they promise to take you to the Moon and back-and everywhere in between-plus some places that are totally off the map.
BRAVE & THE BOLD BATMAN & WONDER WOMAN #1 (OF 6) $3.99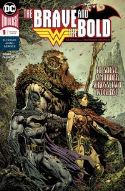 (W) Liam Sharp (A/CA) Liam Sharp
Don't miss the start of a new, six-issue miniseries written and illustrated by Liam Sharp (WONDER WOMAN)! When a Celtic god's murder leads to a war between the fairy folk and a possible breach between worlds, Wonder Woman must find the murderer and keep the peace while Batman investigates strange occurrences in Gotham City. As Diana must turn to the World's Greatest Detective for help, the two heroes quickly learn their cases may be connected.
DOCTOR STRANGE DAMNATION #1 (OF 4) LEG $4.99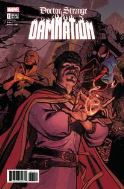 (W) Donny Cates, Nick Spencer (A/CA) Rod Reis
The city of sin gets its biggest sinner yet. When Doctor Strange raises Las Vegas up from its destruction during SECRET EMPIRE, he inadvertently opens a big door for the embodiment of evil, MEPHISTO! The devilish villain takes the city for himself and sets his sights on the rest of the world. It's going to take heroes from all over the Marvel Universe to defeat him, but there's nothing simple about fighting the lord of Hell.
INFINITY COUNTDOWN PRIME #1 LEG $4.99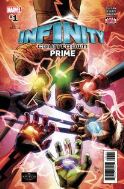 (W) Gerry Duggan (A/CA) Mike Deodato
Contains 30 pages of all-new story from Gerry Duggan and Mike Deodato Jr, with additional bonus content! This brand-new story is the beginning of the saga fans won't want to miss.
The Infinity Stones. Individually, they grant their wielder great power. Together, they grant the power of a god. Newly reformed and scattered throughout the universe, these artifacts allow the ones who claim them their heart's desire. Now, as their locations are discovered, forces converge for a battle that will begin the universe down a dark path to the END. Jump onto this exciting ride that will lead to the biggest Infinity yet! Plus: The saga of the Infinity Stones-what they are and how they came to be! From creation to destruction to re-creation, this prose primer will tell you everything you need to know about the legendary cosmic gems!
CAVE CARSON SWAMP THING SPECIAL #1 $4.99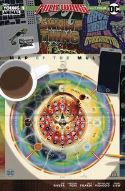 (W) Jonathan Rivera, Magdalene Visaggio (A) Langdon Foss, Sonny Liew (CA) Rian Hughes
"MILK WARS" part four! Swamp Thing has detected a disturbance in the Green, and his hunt for it has led him to RetCo headquarters. There he finds Cave Carson and his crew struggling against being assimilated into RetCo's diabolical narrative. Is it possible for Swampy and Cave to destroy the organization from the inside? Plus, find out how their efforts help Eternity Girl in the final installment of her backup story!
THIS WEEK IN TOYS/STATUES
HARLEY QUINN RED WHITE & BLACK BY STANLEY LAU STATUE $80


Designed by STANLEY "ARTGERM" LAU
Sculpted by ALEJANDRO PEREIRA
Stanley "Artgerm" Lau, designer of numerous DC Collectibles Cover Girls statues, sets his sights on Harley Quinn in this new Red, White and Black statue-order yours today!
Limited Edition of 5,000
Measures Approximately 7.48″ Tall
MARVEL GALLERY MARVEL CAP AMERICA PVC FIG $45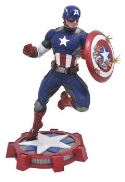 A Diamond Select Toys release! How big is your Gallery? Expand your hall of heroes with the first-ever Marvel Gallery PVC of Captain America! Depicting the star-spangled Avenger in his Marvel NOW! outfit, this PVC diorama of Steve Rogers shows him charging an opponent (or an army of them) as bullets ricochet off of his vibranium shield. Measuring approximately 9 inches tall, this PVC figure features detailed sculpting and paint work, and is in scale to all Femme Fatales and Gallery releases. Packaged in a full-color window box. Sculpted by Jean St. Jean!
THE ORIGIN ACT ZAKU KYCILLIAS FORCES HGUC 1/144 MDL KIT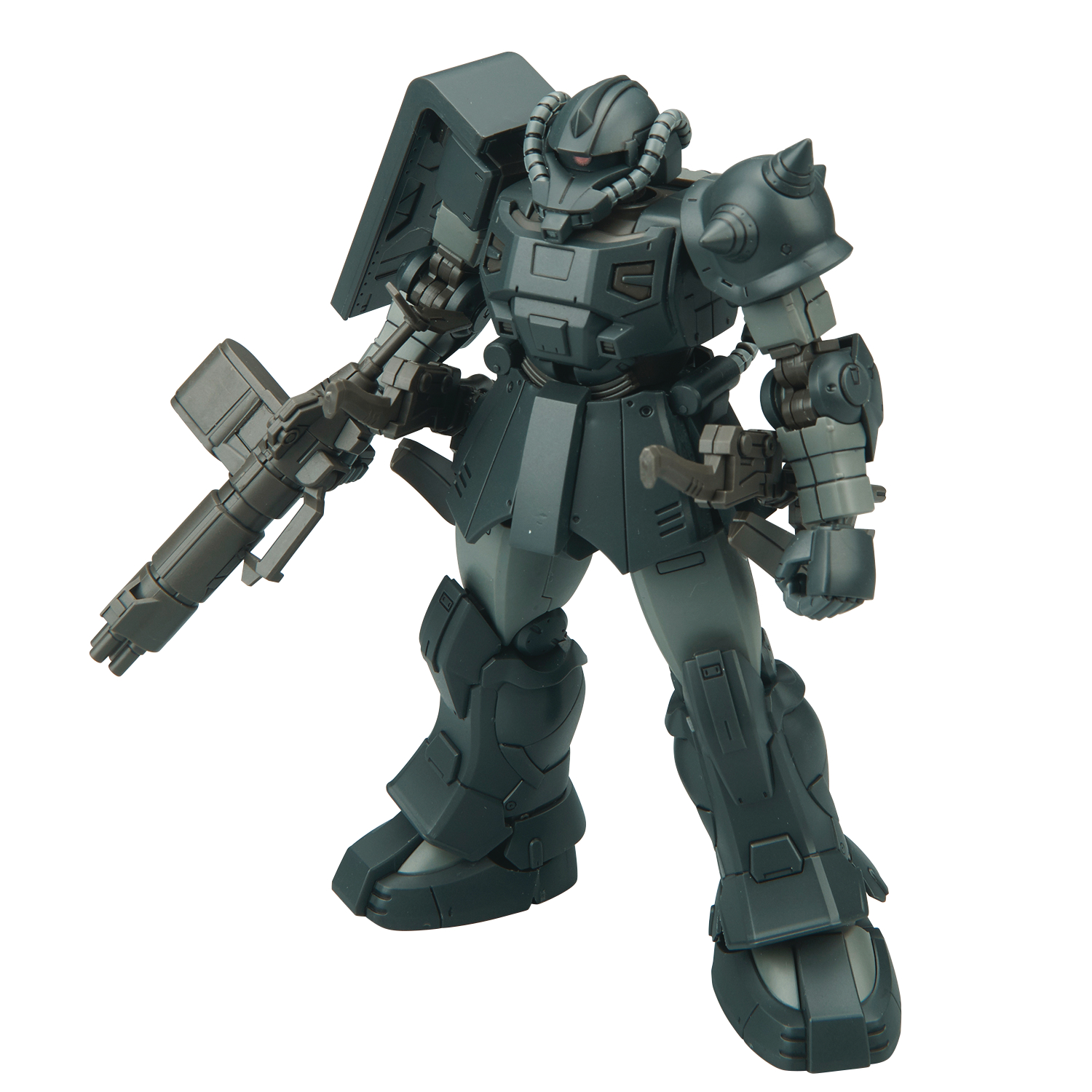 From Bandai Hobby. The Act Zaku (Kycilia's Forces), a highly capable MS created near the end of the One Year War under the "Pezun Project" using the Zaku II as a base, is making its way to the HG line-up! The iconic Kycilia's Forces "crest" on the head of the mobile suit is included and the Act Zaku's iconic weapons, a Bullpup gun and designated Heat Hawks, have been recreated with newly designed parts! Recreate memorable poses with the two Heat Hawks posed in each hand! Includes Bullpup gun, designated Heat Hawk x2, and Heat Hawk (Folded/unfolded) x1 each. Runner x10. Sticker sheet s1. Instruction manual x1.
MMPR LEGACY 1/4 SCALE HELMET COLLECTION ASST B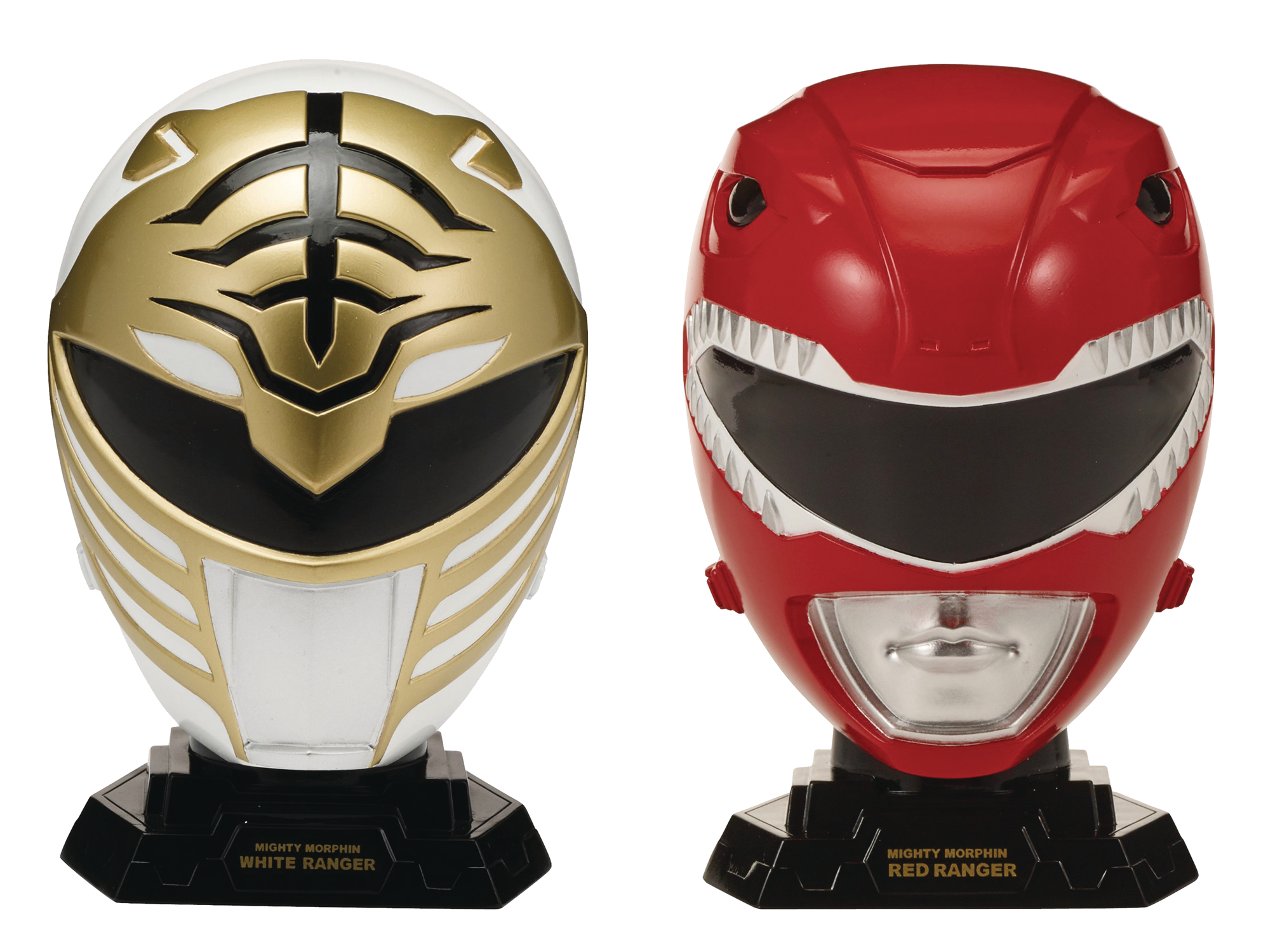 The Power Rangers are tougher and stronger than ever, and ready for action as highly detailed 5″ action figures! Crafted with great detail and quality, kids and collectors can play or display their favorite Power Rangers figure in their own environment to recreate scenes where good always prevails over evil. Choose from the Green Ranger, the Pink Ranger, and the Red Ranger. Collect them all!
Trade-paperbacks of the Week!
DC UNIVERSE BY NEIL GAIMAN TP $19.99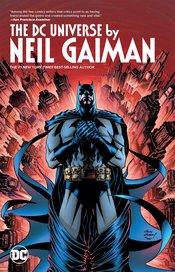 (W) Neil Gaiman, Mark Verheiden (A) Eric Shanower, Simon Bisley, Mark Buckingham, Kevin Nowlan, Matt Wagner, Michael Allred, Arthur Adams, Jim Aparo, Terry Austin, Pat Broderick, Eddie Campbell, Dick Giordano, Mike Hoffman, Sam Kieth, Teddy H. Kristiansen, Jason Little, Bernie Mireault, John Totleben, Scott Williams (CA) Andy Kubert
New York Times best-selling author Neil Gaiman's tales of DC's greatest superheroes are collected in a new trade paperback. Gaiman, co-creator of THE SANDMAN and author of American Gods, teams with superstar artist Andy Kubert to tell the story that truly defines the years of Batman's life in the epic "Whatever Happened to the Caped Crusader?" Also included are stories starring Batman, Poison Ivy, The Riddler, Metamorpho and others from the pages of SECRET ORIGINS #36, SECRET ORIGINS SPECIAL #1, WEDNESDAY COMICS #1-12, BATMAN #686, DETECTIVE COMICS #853 and GREEN LANTERN/SUPERMAN: LEGEND OF THE GREEN FLAME #1.
THE BEATLES STORY HC $17.99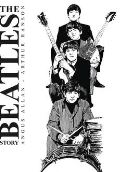 This was the very first graphic novel to chart the creation, evolution and break-up of the Fab Four, first published in 1981. The Beatles Story is an exceptionally drawn account of the band from one of the UK's leading artists of his generation, Arthur Ranson (Batman, Judge Dredd, Button Man). Written by Angus Allan it includes fascinating insights into Paul McCartney and John Lennon's first encounter, their early gigs in Hamburg's Kaiser Keller, through to the recording of the legendary Abbey Road album and the band's break-up. First published in the pages of legendary UK youth magazine Look In, this beautifully illustrated account is a treat for both the devoted Beatles admirer and new fans alike.
VOICES OF A DISTANT STAR GN $12.95 (W) Makoto Shinkai, Mizu Sahara
Award-winning director and author Makoto Shinkai offers a romantic sci-fi tale about young love and space adventure, based on his 2003 animated film. Sixteen-year-old Mikako Nagamine enlists as a pilot to fight in the interstellar war against a force of alien invaders, leaving behind her one true love. Mikako's only connection to Noboru Terao, who's living the life of an ordinary high school student, is through cell-phone text messages. As Mikoko travels farther away, it starts to take longer and longer for Noboru to receive her messages, until finally one arrives eight years and seven months after she sent it. When at last the fighting ends, she is left stranded on the spacecraft carrier. A rescue mission is launched to help – including Noboru, who's now a lot older. When they meet again, they'll discover whether their young love survived all the time and distance apart.
ANT WARS TP $14.99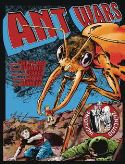 (W) Gerry Finley-Day (A) Pena, Jose Ferrer (CA) Gerry Finley-Day
When military personnel spray an untested insecticide on ants in the Brazilian rainforest, the colony mutate into super-intelligent creatures with a taste for human flesh! As the terrifying army head closer towards civilization, Captain Villa and a young forest native race ahead in the vain attempt to warn a thoroughly unprepared world! Also includes "Zancudo," a bonus story by Si Spurrier and Cam Kennedy!
MASTER LIST OF STUFF ARRIVING THIS WEEK!
ADVENTURE TIME COMICS #20 3.99
ADVENTURE TIME COMICS #20 SUBSCRIPTION FRANK VAR 3.99
ALL NEW WOLVERINE TP VOL 05 ORPHANS OF X 17.99
ALTERS #10 3.99
AMAZING SPIDER-MAN #796 LEG 3.99
AMERICAN WAY THOSE ABOVE AND BELOW #6 (OF 6) 3.99
ANCIENT MAGUS BRIDE GN VOL 08 12.99
ANT WARS TP 14.99
AQUAMAN #33 3.99
AQUAMAN #33 VAR ED 3.99
ARCHIES #5 CVR A REG SMALLWOOD 3.99
ASTONISHING X-MEN #8 LEG 3.99
ASTONISHING X-MEN BY CHARLES SOULE TP VOL 01 LIFE OF X 17.99
AVENGERS #679 LEG 3.99
AVENGERS #676 2ND PTG BROOKS VAR LEG 3.99
AVENGERS #681 LEG 3.99
BACK TO THE FUTURE TIME TRAIN #2 CVR B FUNKO WOLFE 3.99
BATMAN #41 2.99
BATMAN #41 VAR ED 2.99
BATMAN AND THE SIGNAL #2 (OF 3) 3.99
BATMAN SINS OF THE FATHER #1 (OF 6) 2.99
BATMAN SINS OF THE FATHER #1 (OF 6) VAR ED 2.99
BATMAN TEENAGE MUTANT NINJA TURTLES II #4 (OF 6) 3.99
BATMAN TEENAGE MUTANT NINJA TURTLES II #4 (OF 6) VAR ED 3.99
BATMAN THE GOLDEN AGE TP VOL 04 29.99
BATWOMAN #12 3.99
BATWOMAN #12 VAR ED 3.99
BELLE BEAST HUNTER #2 (OF 6) CVR A CHEN 3.99
BELLE BEAST HUNTER #2 (OF 6) CVR B SPAY 3.99
BELLE BEAST HUNTER #2 (OF 6) CVR C MEGURO 3.99
BEST OF ARCHIE COMICS BETTY & VERONICA TP VOL 02 9.99
BIRTHRIGHT #30 3.99
BLACK PANTHER ANNUAL #1 LEG 4.99
BLACK PANTHER ANNUAL #1 STELFREEZE VAR LEG 4.99
BLOODBORNE #1 (OF 4) CVR A STOKELY 3.99
BOMBSHELLS UNITED #12 2.99
BRAVE & THE BOLD BATMAN & WONDER WOMAN #1 (OF 6) 3.99
BSG VS BSG #2 (OF 6) CVR A LOPRESTI 3.99
BSG VS BSG #2 (OF 6) CVR B DESJARDINS 3.99
BUILD FIGHTERS STRKER GN-X HGBF 1/144 MDL KIT
CAPTURE CREATURES TP 14.99
CAVE CARSON SWAMP THING SPECIAL #1 4.99
CHAMBER OF CHILLS #19 REPLICA EDITION 14.99
COMIC BOOK HISTORY OF COMICS COMICS FOR ALL #3 CVR A 3.99
CONSULTANT #3 (OF 4) (MR) 3.99
DAMAGE #1 2ND PTG 2.99
DAMAGE #2 (RES) 2.99
DAREDEVIL #599 LEG 3.99
DC UNIVERSE BY NEIL GAIMAN TP 19.99
DEADPOOL VS OLD MAN LOGAN #5 (OF 5) 3.99
DEADPOOL VS OLD MAN LOGAN #5 (OF 5) LIM VAR 3.99
DEATHBED #1 (OF 6) 3.99
DEFENDERS #10 LEG 3.99
DEPT H #23 3.99
DESCENDER #27 CVR A NGUYEN 3.99
DEVILMAN GRIMOIRE GN VOL 02 (C: 0-1-0) 12.99
DISNEY MANGA NIGHTMARE BEFORE CHRISTMAS GN ED 10.99
DOCTOR STRANGE DAMNATION #1 (OF 4) LEG 4.99
DOCTOR STRANGE DAMNATION #1 (OF 4) LIM VAR LEG 4.99
DOCTOR STRANGE DAMNATION #1 (OF 4) TARNATION VAR LEG 4.99
DOCTOR WHO 12TH TIME TRIALS HC VOL 02 WOLVES OF WINTER 22.99
DOCTOR WHO COMP HIST HC VOL 63 10TH DOCTOR STORIES 18.99
ETERNAL EMPIRE #7 3.99
EVOLUTION #4 (MR) 3.99
FACEACHE FIRST HUNDRED SCRUNGES HC 18.99
FAMILY TRADE #5 3.99
FENCE #4 3.99
FLASHPOINT UNWRAPPED HC 29.99
FURTHER ADV OF NICK WILSON #2 (OF 5) CVR A WOODS 3.99
FURTHER ADV OF NICK WILSON #2 (OF 5) CVR B CHURCHILL 3.99
FUTURE QUEST PRESENTS #7 3.99
FUTURE QUEST PRESENTS #7 VAR ED 3.99
GEARS OF WAR RISE OF RAAM #2 CVR A BROWN 3.99
GENERATION X #87 LEG 3.99
GENIUS TP VOL 02 CARTEL (MR) 19.99
GFT GRIMM TALES OF TERROR VOL 3 #12 A CVR ERIC J 3.99
GFT GRIMM TALES OF TERROR VOL 3 #12 B CVR LEISTER 3.99
GFT GRIMM TALES OF TERROR VOL 3 #12 C CVR SANTACRUZ 3.99
GHOST STATION ZERO TP 14.99
GREEN LANTERNS #41 2.99
GREEN LANTERNS #41 VAR ED 2.99
HARLEY QUINN #38 2.99
HARLEY QUINN #38 VAR ED 2.99
HARLEY QUINN RED WHITE & BLACK BY STANLEY LAU STATUE 80
HELLBOY & BPRD 1955 BURNING SEASON ONE SHOT 3.99
HIT-GIRL #1 CVR A REEDER 3.99
HIT-GIRL #1 CVR B B&W REEDER 3.99
HIT-GIRL #1 CVR C GI 3.99
HIT-GIRL #1 CVR D ALBUQUERQUE 3.99
HORIZON #18 (MR) 3.99
ICE CREAM MAN #2 CVR A MORAZZO & OHALLORAN 3.99
ICE CREAM MAN #2 CVR B MALAVIA 3.99
INCREDIBLE HULK #713 JTC HULK VAR LEG 3.99
INCREDIBLE HULK #713 LEG 3.99
INFINITY COUNTDOWN PRIME #1 LEG 4.99
INFINITY COUNTDOWN PRIME #1 LOGAN HOLDS LEG 4.99
INFINITY COUNTDOWN PRIME #1 HULK VAR LEG 4.99
INFINITY COUNTDOWN PRIME #1 CARD VAR LEG 4.99
INJUSTICE 2 #20 2.99
INVADER ZIM TP VOL 05 19.99
INVINCIBLE IRON MAN IRONHEART TP VOL 01 RIRI WILLIAMS 19.99
JAMES BOND M ONE SHOT SPECIAL 4.99
JAMES BOND THE BODY #2 CVR A CASALANGUIDA 3.99
JIM HENSON STORYTELLER FAIRIES #3 (OF 4) 3.99
JIM HENSON STORYTELLER FAIRIES #3 (OF 4) SUB 3.99
JUSTICE LEAGUE #39 2.99
JUSTICE LEAGUE #39 VAR ED 2.99
KID LOBOTOMY #5 CVR A FOWLER 3.99
KONG ON PLANET OF APES #4 3.99
KRUSTY THE CLOWN (ONE SHOT) 3.99
LAZARUS SOURCEBOOK #3 VASSALOVKA 3.99
LUCAS STAND INNER DEMONS #1 (OF 4) 3.99
LUKE CAGE #170 LEG 3.99
MAD MAGAZINE #550 5.99
MAESTROS #5 (MR) 3.99
MARVEL GALLERY HOMECOMING SPIDER-MAN PVC FIG 45
MARVEL GALLERY MARVEL CAP AMERICA PVC FIG 45
MATA HARI #1 3.99
MERMIN GN VOL 04 12.99
MIGHTY MORPHIN POWER RANGERS #24 3.99
MIGHTY MORPHIN POWER RANGERS #24 FIG VAR 3.99
MIGHTY THOR #704 HULK VAR LEG 3.99
MIGHTY THOR #704 LEG 3.99
MONSTERS UNLEASHED #11 LEG 3.99
MONSTRESS #14 3.99
MOONSHINE #7 CVR A RISSO 3.99
MOONSHINE #7 CVR B BA 3.99
MOTHER PANIC TP VOL 02 UNDER HER SKIN 16.99
MOVING TARGET HISTORY & EVOLUTION/GREEN ARROW SC 17.99
MULTIPLE WARHEADS GHOST THRONE 4.99
MUSKETEERS #1 (OF 5) CVR A RIVEIRO 3.99
MUSKETEERS #1 (OF 5) CVR B ATKINS 3.99
MUSKETEERS #1 (OF 5) CVR C GARVEY 3.99
MUSKETEERS #1 (OF 5) CVR D MURTI 3.99
MY LITTLE PONY FRIENDSHIP IS MAGIC #63 CVR A 3.99
MY LITTLE PONY FRIENDSHIP IS MAGIC #63 CVR B 3.99
NBX HALLOWEEN TOWN & OOGIES VINYL DECAL 6
NIGHTWING #39 2.99
NIGHTWING #39 VAR ED 2.99
NINJAK VS VU #2 (OF 4) CVR A WADA 3.99
NINJAK VS VU #2 (OF 4) CVR B CAFU 3.99
NINJAK VS VU #2 (OF 4) CVR C PHOTO 3.99
POLAR BEAR IN LOVE GN VOL 02 15
POP ONE PIECE BOA VIN FIG 11.99
POP ONE PIECE NAMI VIN FIG 11.99
POP STRANGER THINGS ELEVEN VINYL FIGURE 11.99
POSTAL MARK #1 (ONE SHOT) 3.99
PULP FICTION TITANS BUTCH 4.5IN VIN FIG 14.99
PUMPKINHEAD #1 (OF 5) CVR A JONES 3.99
PUMPKINHEAD #1 (OF 5) CVR B PHOTO 3.99
PUNISHER PLATOON #6 (OF 6) 3.99
PUNKS NOT DEAD #1 CVR A SIMMONDS 3.99
QUAKE CHAMPIONS #3 (OF 3) DOUBLE ISSUE 5.99
QUANTUM & WOODY (2017) #3 CVR A TEDESCO
QUANTUM & WOODY (2017) #3 CVR B ULTRA FOIL SHAW
QUANTUM & WOODY (2017) #3 PRE-ORDER BUNDLE ED
REBELS THESE FREE & INDEPENDENT STATES TP 24.99
RED SONJA #13 CVR A CALDWELL 3.99
RED SONJA #13 CVR B SCHOONOVER 3.99
RED SONJA #13 CVR C MORITAT 3.99
RED SONJA #13 CVR D COSPLAY 3.99
REDLANDS #6 3.99
REGRESSION #7 3.99
RELIC OF THE DRAGON HC 9.99
RICK AND MORTY OFFICIAL COLORING BOOK 14.95
ROBIN YEAR ONE DELUXE EDITION HC 34.99
RUGRATS #5 3.99
RUGRATS #5 SUB BAYLISS VAR 3.99
SEX CRIMINALS #22 3.99
SILENCER #1 2.99
SOVEREIGNS END OF THE GOLDEN AGE TP 19.99
STABBITY BUNNY #1 3.99
STAR TREK TNG MIRROR BROKEN TP 17.99
STAR WARS DOCTOR APHRA #17 3.99
STAR WARS LAST JEDI DJ #1 4.99
SUPER SONS #13 3.99
SUPER SONS #13 VAR ED 3.99
SUPERMAN #41 2.99
SUPERMAN #41 VAR ED 2.99
SUPERMAN PRESIDENT LUTHOR TP NEW ED 29.99
TAARNA #1 CVR A ROSS 3.99
TAARNA #1 CVR B ROSS 3.99
TALES OF SUSPENSE #102 (OF 5) LEG 3.99
TANGLED #1 (OF 3) CVR A SAITO 3.99
TANGLED #1 (OF 3) CVR B SAITO 3.99
TEEN TITANS GO #26 2.99
THAT TIME I GOT REINCARNATED AS A SLIME GN VOL 04 12.99
THE BEATLES STORY HC 17.99
THEORY OF MAGIC TP 14.99
THE ORIGIN ACT ZAKU KYCILLIAS FORCES HGUC 1/144 MDL KIT
TREMENDOUS TRUMP RETROMASTERED ED 4.99
TRINITY #18 3.99
TRINITY #18 VAR ED 3.99
TWISTED ROMANCE #3 (OF 4) 3.99
UBER TP VOL 06 19.99
VAMPIRELLA #10 CVR A TAN 3.99
VAMPIRELLA #10 CVR B LAGACE 3.99
VAMPIRELLA #10 CVR C COSPLAY 3.99
VENOM #160 2ND PTG SANDOVAL VAR LEG 3.99
VENOM #162 LEG 3.99
VINEGAR TEETH #2 (OF 4) 3.99
VOICES OF A DISTANT STAR GN 12.95
WONDER WOMAN CONAN #6 (OF 6) 3.99
WONDER WOMAN CONAN #6 (OF 6) LOPRESTI 3.99
WONDER WOMAN CONAN #6 (OF 6) REIS 3.99
WWE #14 3.99
WWE #14 RICHES ACTION FIGURE VAR 3.99
WWE #14 SCHOONOVER CONNECTING VAR 3.99
X-MEN GOLD #22 LEG 3.99
YOKAI GIRLS GN VOL 02 12.99
We hope to see you soon at CQ!
Visit us at 2260 Morgan Avenue, Evansville
On the web at www.comicquest.com
On Facebook www.facebook.com/comicquestevansville
On Twitter @cqevansville
On Instagram: @comicquestevansville
Contact us at sales@comicquest.com or by phone at 812-474-1133