Comic Quest Weekly for 2/4/18
DC Nation #0
Boasting three of the most popular writers in comics, DC is getting a jump on Free Comic Book Day (May 5) to let fans in on all the excitement in store for the World's Greatest Super Heroes. On Wednesday, May 2, DC NATION #0, a 32-page comic book, will be available at comic book retailers at a cover price of $0.25 and free via digital download. DC NATION #0 spotlights events from three of DC's top storytellers – Scott Snyder, Tom King and Brian Michael Bendis, all best-selling, celebrated authors.
With the unbelievable conclusion to Scott Snyder and Greg Capullo's DARK NIGHTS: METAL paving the way for the JUSTICE LEAGUE: NO JUSTICE four-issue weekly series (with co-writers James Tynion IV, Joshua Williamson and artist Francis Manapul), fans will be clamoring for more information on what kind of wild, over the top roller-coaster ride Snyder and crew have planned next; artist Jorge Jiménez (SUPER SONS) joins him for a preview of just how big the Justice League's next challenge will be when JUSTICE LEAGUE: NO JUSTICE begins May 9.
In a Batman story by Tom King and artist Clay Mann, The Joker gets word about the wedding between the Bat and the Cat, and he's not happy. With the wedding story arc reaching its climax in BATMAN #50 on sale July 4, The Joker will be that one wedding guest most likely to speak now and not hold his peace at all.
From the return of the trademark red trunks to the debut of superstar writer Brian Michael Bendis in the ACTION COMICS #1000 comic book in April, the future for Superman couldn't shine any brighter, but for fans, that's just the tip of the super-iceberg. Bendis, along with legendary artist José Luis García-López, is also contributing an all-new story to DC NATION #0, a prelude to his highly anticipated MAN OF STEEL weekly miniseries debuting May 30.
Fans will also get a sneak preview of DC's new promotional magazine DC NATION. The debut issue of this free, full-sized fan magazine will be the perfect place for fans to get the latest news on what's happening at DC, arriving at comic book retailers on June 6 and available for digital download. For more news on DC, check out the website at www.DCComics.com or visit the DC YouTube channel.
BRIAN MICHAEL BENDIS AT DC!


Bendis' first DC story will be with fan-favorite artist Jim Lee in ACTION COMICS #1000 (on sale April 18), but this is only the beginning when it comes to his relationship with Krypton's Last Son. On May 30, Bendis debuts MAN OF STEEL, a six-issue weekly miniseries. Featuring six interconnected covers by Ivan Reis and Joe Prado, this series will shake up the classic story of Krypton's final days and Kal-El's path to becoming an iconic hero, introducing a new villain that knows a terrifying secret behind the destruction of Superman's homeworld. Bendis' story will feature an incredible lineup of artistic firepower, including Ivan Reis, Evan "Doc" Shaner, Ryan Sook, Kevin Maguire, Adam Hughes and Jason Fabok. A prelude to MAN OF STEEL by Bendis and artist Jose Luis Garcia-Lopez will be available on May 2, in the DC NATION #0 preview sampler.
This July, more fireworks are in store for fans with not one, but two Superman-themed titles, both written by Bendis. July 11 debuts SUPERMAN #1, with art by Ivan Reis. The conclusion of MAN OF STEEL will leave both fans and Superman reeling, and the debut story arc will dive deeper into its consequences, building on popularity already generated by co-writer Peter J. Tomasi and co-writer/artist Pat Gleason. On July 25, ACTION COMICS resumes with issue #1001; with art by Gleason, Bendis will deliver stories that are more character-focused, introduce new characters (both heroes and villains) and spotlight more of Clark Kent and his role at the Daily Planet. ACTION will also take a closer look at how the actions of Superman impact the DC Universe.
THE RETURN OF JINXWORLD


Bendis' world of gritty noir crime titles, including JINX, TORSO, POWERS, A.K.A. GOLDFISH and SCARLET among others, has found a new home at DC. The library of JINXWORLD titles like BRILLIANT, FIRE, FORTUNE & GLORY and TOTAL SELLOUT will be available digitally by this Spring. Fans can expect to see new stories from continuing series like POWERS, SCARLET and THE UNITED STATES OF MURDER INC., as well as new characters added to the Jinxworld universe throughout 2018 and beyond.
BACK ISSUE COMIC COLLECTION ON SALE NOW!
We recently bought a six box collection of comics that we are putting out at cover price that has comics from the 90's to the present. We have it alphabetized from A-Z and we think you will find many issues that you may have been looking for to fill in those hard to find books. Be sure to check it out next time you are in!
LOOK FOR FREE COMICS AT CQ!
CQ is in the second week of providing free comics when you purchase your weekly comics. If
we forget to offer you a free book, please feel free to act. Limit one per person per week with purchase!
NEW ARRIVALS!
MOTHER PANIC BATMAN SPECIAL #1 $4.99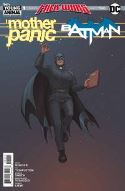 (W) Jody Houser, Magdalene Visaggio (A) Ty Templeton, Sonny Liew (CA) Frank Quitely
"MILK WARS" part two! Mother Panic has discovered a Gotham City transformed. What happened to her family and friends? And who moved into Gather House, the religious school that scarred Mother Panic as a young girl? It's Father Bruce, the orphan millionaire who decided to give back to society by filling the deep demand for sidekicks. So many Robins in need of a nest! Plus, part two of the Eternity Girl backup story! The Justice League faces the final extinguishing of our world, invaded on all sides by unimaginable nightmares, fueled on to the edge of oblivion only by the belief that there must be a light in the endless darkness—somewhere. But…what if there's not?
ROGUE & GAMBIT #2 (OF 5) LEG $3.99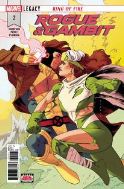 (W) Kelly Thompson (A) Pere Perez (CA) Kris Anka
RING OF FIRE Part 2
• ROGUE and GAMBIT dig deep into their past in "therapy" to maintain their cover, all the while snooping around after hours for clues about missing mutants.
• Will what they unearth about themselves in this "paradise" mean curtains for their relationship or bring them closer than ever?
• And what discovery straight out of a horror movie has ROGUE and GAMBIT wishing they'd never agreed to this mission in the first place?!
STAR WARS #43 $3.99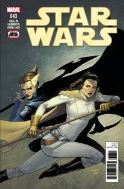 (W) Kieron Gillen (A) Salvador Larroca (CA) David Marquez
THE ASHES OF JEDHA Concludes!
The battle between the Empire and the Rebellion over the Kyber mines of Jedha comes to an explosive conclusion…with help coming from the most unexpected source.
WALKING DEAD #176 ADLARD & STEWART $3.99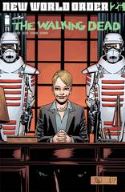 (W) Robert Kirkman (A) Stefano Gaudiano, Cliff Rathburn (CA) Dave Stewart (A/CA) Charlie Adlard
"NEW WORLD ORDER," Part Two
An audience with a different kind of Governor.
VS #1 $3.99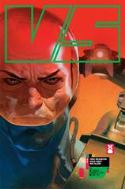 (W) Ivan Brandon (A/CA) Esad Ribic
War has become a spectator sport. Privately funded armies of superstar soldiers march into battle for fame, profit, and the glory of their sponsor nations.
When a new generation of soldiers arrive, top gladiator Satta Flynn is about to discover how fleeting the limelight can be.
From writer IVAN BRANDON (BLACK CLOUD, DRIFTER) and superstar artist ESAD RIBIC (Secret Wars, Uncanny X-Force) in his creator-owned Image debut, with painted color by NIC KLEIN (DRIFTER, VIKING) and graphic design by TOM MULLER, VS delivers spectacular action, darkly humorous satire, and explores our hunger for fame and our penchant for self-destruction.
BATMAN #40 $2.99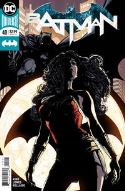 (W) Tom King (A/CA) Jo?lle Jones
"SUPERFRIENDS" part four! Since the beginning, the friendship between Batman and Wonder Woman has stood at the heart of the DC Universe. Now that friendship is coming apart, and as it does, the universe itself begins to crumble. The conclusion of Batman's team-up with Wonder Woman. (This story was previously slated to run in BATMAN #39.)
THIS WEEK IN TOYS/STATUES
JUSTICE LEAGUE MOVIE THE FLASH ARTFX+ STATUE $79.99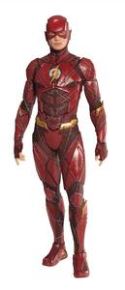 From Koto. Kotobukiya's next ARTFX+ statue lineup is from none other than the Justice League movie! Flash stands at 1/10 scale with magnets in the feet for display stability on the included base. Although in the 1/10 scale, Flash is sculpted in precise detail only possible with Kotobukiya's craftsmanship. Flash is precisely replicated from his mask to the texture and color of his costume. Display alone or alongside other ARTFX+ Justice League members!
POP STRANGER THINGS JOYCE VINYL FIGURE $11.99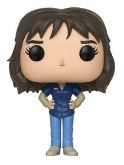 From Funko. The newest season of the Netflix original series Stranger Things is finally here And Funko has a brand new series of Pop! to go with! This series features new versions of some of your favorite characters including Will, Dustin, Lucas, and Mike wearing their Ghostbuster attire. A new version of Joyce and Eleven, and the addition of newcomer Max featured with skateboard!
PINT SIZED HEROES BLACK PANTHER VINYL FIGE 3PK $9.99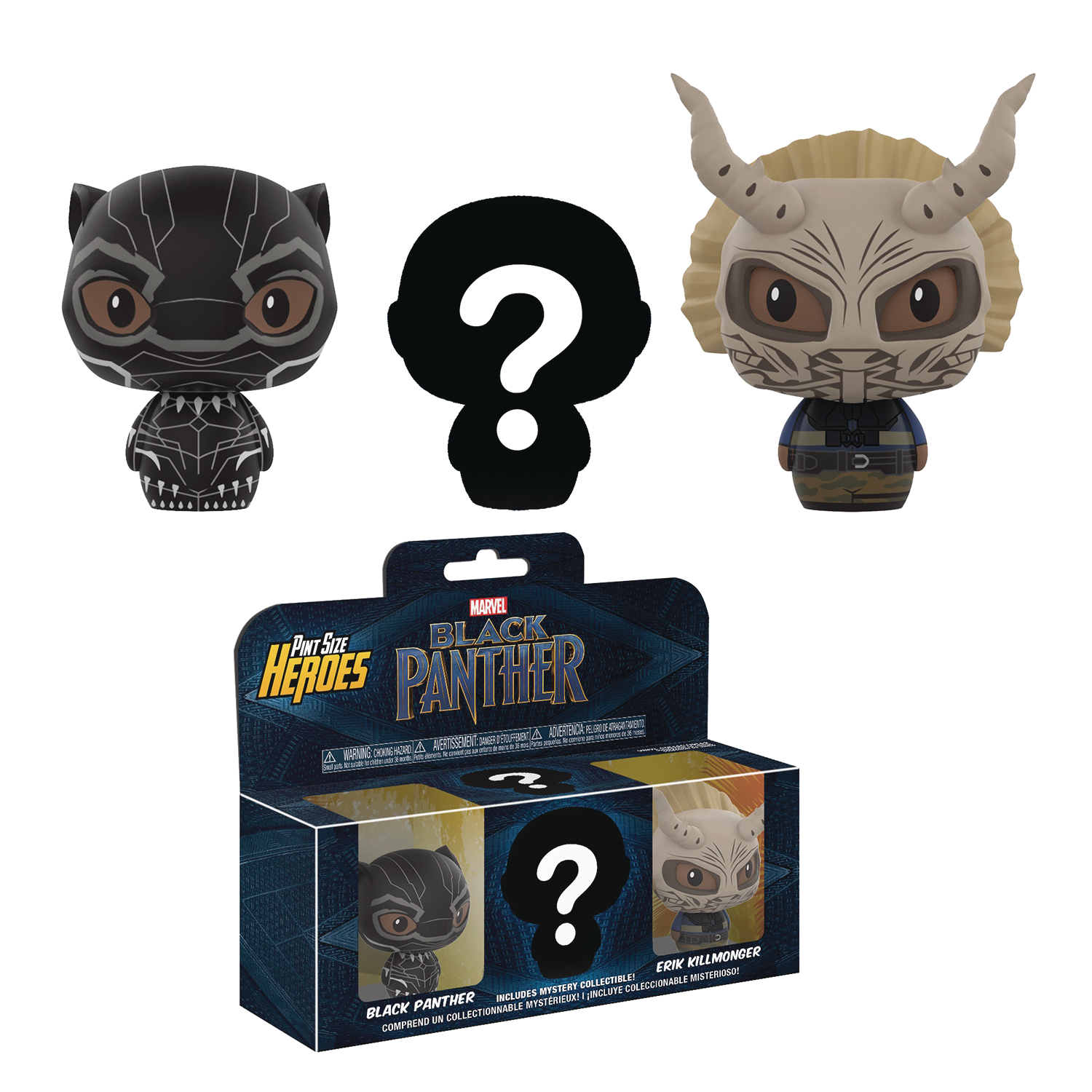 The characters from Marvel Studios' next blockbuster, Black Panther, join Funko's Pint Size Hereos line-up! This Pint Size Heroes 3-pack showcases two figures – Black Panther and supervillain Erik Killmonger – and also contains a third mystery collectible Pint Size Hero! Who will you get? Window box packaging.
POP BLACK PANTHER BLACK PANTHER VINYL FIGURE $11.99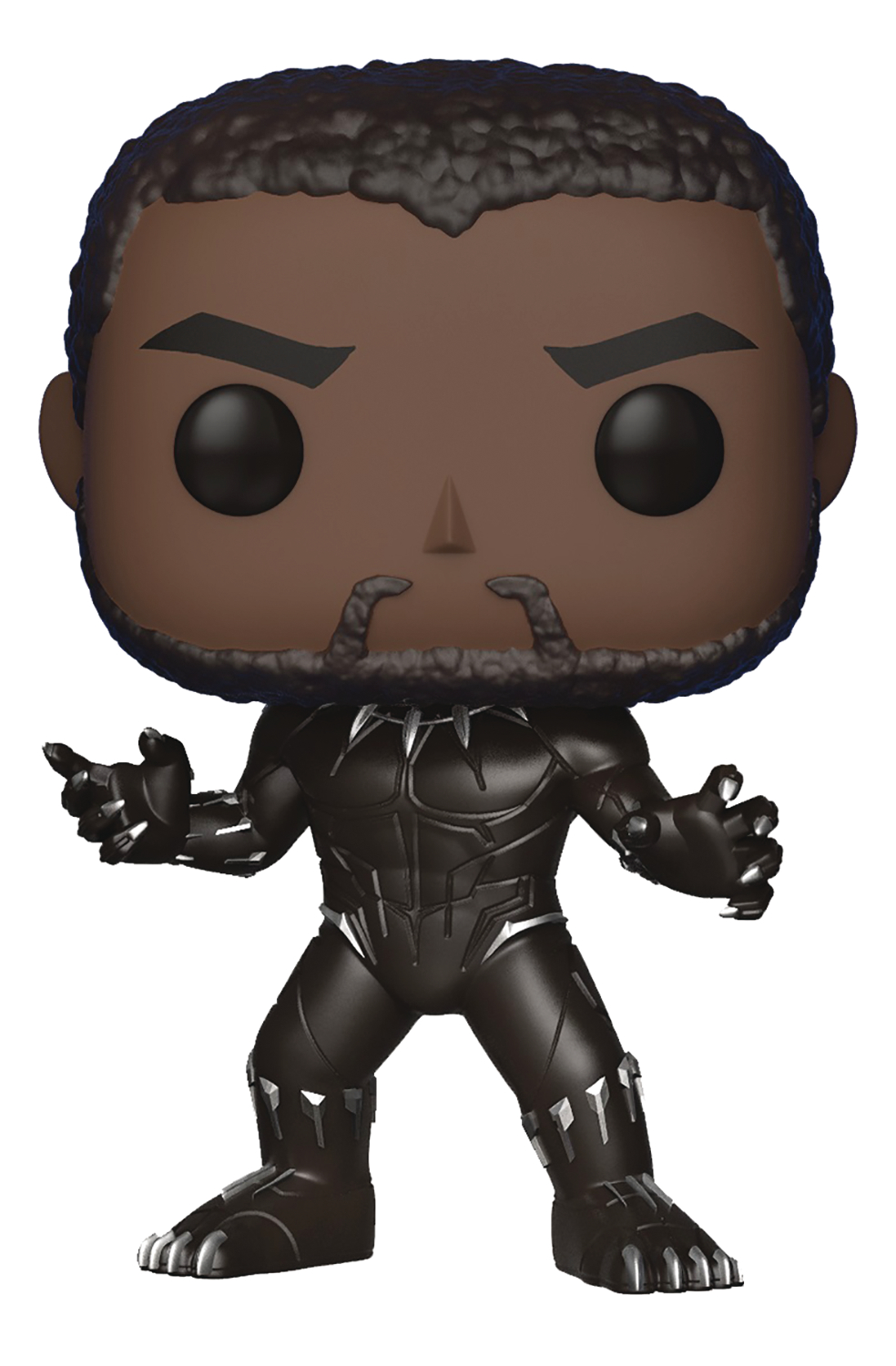 POP BLACK PANTHER BLACK PANTHER WATERFALL FIGURE $11.99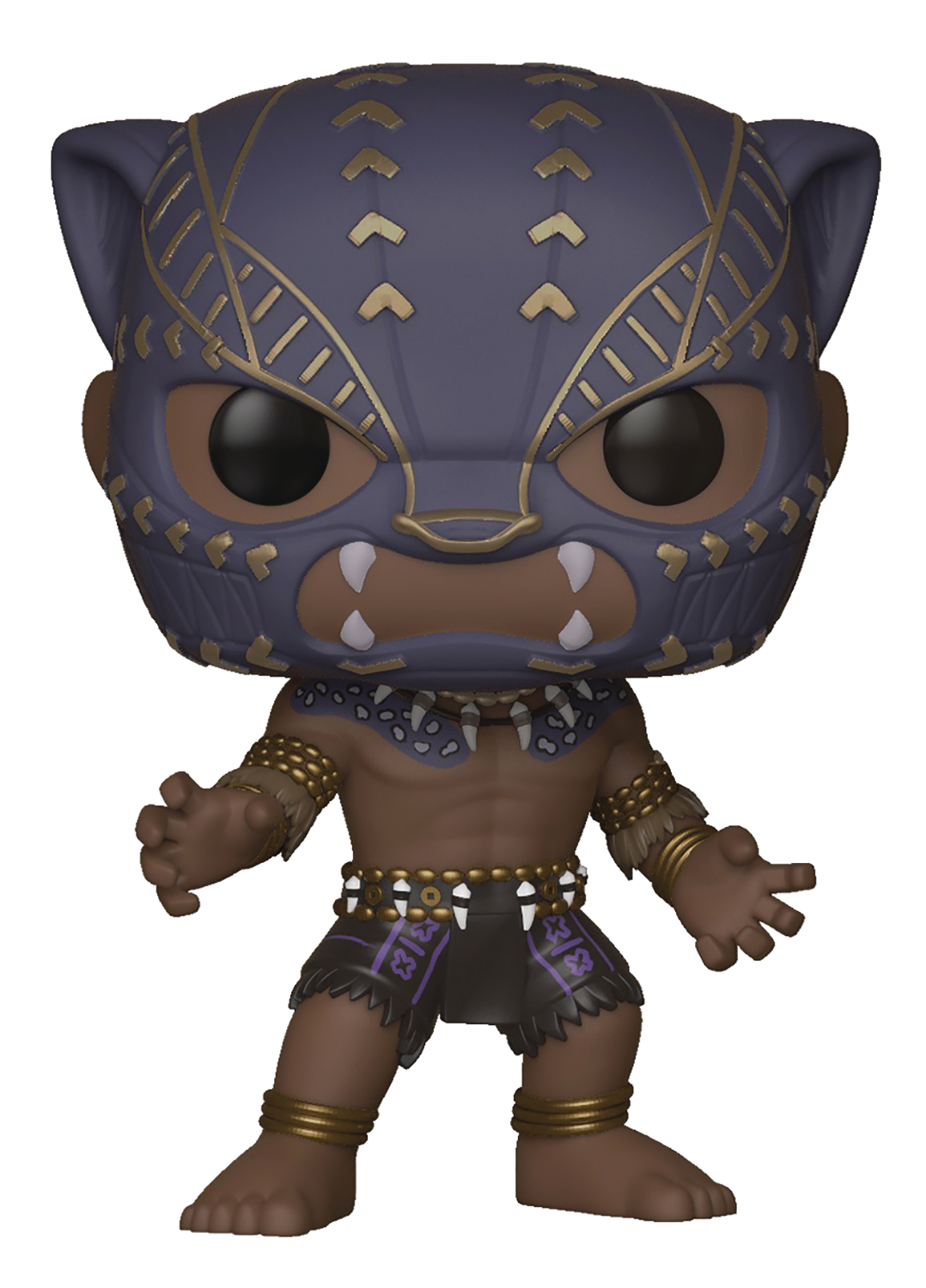 Marvel Studios' newest blockbuster, Black Panther, is the inspiration for Funko's newest collection of POP! vinyl figures! This series of Pop! vinyl includes two versions of Black Panther, in his suit and Warrior Falls outfit; the former queen of Wakanda Shuri; and Nakia, part of the Dora Milaje.
Each figure stands 3 3/4″ tall and sports Funko's fan-favorite urban, stylized design. Window box packaging.
Trade-paperbacks of the Week!
CLUE TP $19.99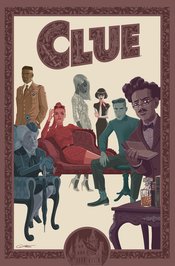 Get a CLUE! Solve the world's favorite murder mystery in this comic book adaptation of the classic whodunit board game.
When the mysterious Mr. Boddy turns up dead at his own dinner party, everyone's a suspect! Miss Scarlett, Colonel Mustard, Mrs. Peacock, Professor Plum-all the familiar faces from the famous board game are back, with a couple new twists. But will Boddy's body be the last to fall, or is it just the beginning?
ELSEWORLDS SUPERMAN TP VOL 01 $34.99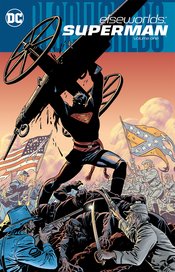 (W) J. M. DeMatteis, Dave Gibbons, Howard Chaykin, Roger Stern, Steve Vance, Roy Thomas (A) Jos? Luis Garc?a-L?pez, Gil Kane, Michael Lark, Kevin Nowlan, Mark Farmer (A/CA) Eduardo Barreto
In these reimagined versions of Superman, the Man of Tomorrow becomes a medieval knight, a grizzled loner fighting to save the planet, a Dark Knight, and much more. Collects SUPERMAN: SPEEDING BULLETS, SUPERMAN: KAL, SUPERMAN: DISTANT FIRES, SUPERMAN: A NATION DIVIDED, SUPERMAN, INC. and SUPERMAN: WAR OF THE WORLDS.
GROO PLAY OF THE GODS TP $17.99


(W) Sergio Aragones (A/CA) Sergio Aragones
We had the Fray of the Gods. Now we have the Play of the Gods-a tale of lust for gold, lust for power, and lust for cheese dip. As with all things Groo, it's brought to you by the award-winning team of Sergio Aragonés, ably assisted by the lettering of Stan Sakai and the coloring of Tom Luth. The Gods themselves watch this story from the above so it must be good enough for you. This handsome paperback volume collects the four issues of the original series so in one package, you get a lot of Groo doing real stupid things and causing mass destruction. Just what you wanted!
o Eisner and Harvey Award-winning creators, and an Eisner Award-winning title!
TRANSFORMERS GI JOE FIRST STRIKE CHAMPIONS TP $19.99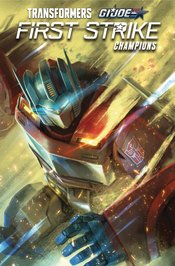 (W) Christos Gage, Aubrey Sitterson, John Barber (A) Ilias Kyriazis, Chris Panda (CA) Sara Pitre-Durocher
Your favorite characters-Rom, the Autobots, Micronauts, G.I. Joe, and more-get to shine in standalone stories setting up the ultimate Hasbro comic book event! First, with Cybertron under siege from Baron Ironblood, it's up to Optimus Prime and Arcee to defend their homeland, and the Revolutionaries team is caught in the middle! Then, back on Earth, Rom finds himself teaming up with the world's smallest heroes, the Micronauts! Can they prevent catastrophe, or is it already too late? And, with the team divided, G.I. Joe must confront dangers both in space and Earthside. Looks like they'll need some help from M.A.S.K.:Mobile Armored Strike Kommand!
MASTER LIST OF STUFF ARRIVING THIS WEEK!
30 DAYS OF NIGHT #3 (OF 6) CVR A 3.99
30 DAYS OF NIGHT #3 (OF 6) CVR B 3.99
ACTION PRESIDENTS HC BK 01 GEORGE WASHINGTON 9.99
ACTION PRESIDENTS HC BK 02 ABRAHAM LINCOLN 9.99
ADVENTURE TIME #73 3.99
ADVENTURE TIME #73 SUB MCCORMICK VAR 3.99
AMAZING SPIDER-MAN #795 LEG 3.99
AMAZING SPIDER-MAN WORLDWIDE HC VOL 03 34.99
AQUAMAN BY PETER DAVID TP BOOK 01 29.99
ARMSTRONG & THE VAULT OF SPIRITS #1 CVR A 3.99
ARMSTRONG & THE VAULT OF SPIRITS #1 CVR B 3.99
AVENGERS #4 BY ALEX ROSS POSTER 8.99
AVENGERS #679 LEG 3.99
AVENGERS & CHAMPIONS TP WORLDS COLLIDE 17.99
BACK TO THE FUTURE TIME TRAIN #2 3.99
BANE CONQUEST #9 (OF 12) 3.99
BATGIRL AND THE BIRDS OF PREY #17 3.99
BATMAN #40 2.99
BATMAN #40 VAR ED 2.99
BATMAN WHITE KNIGHT #4 (OF 8) 2ND PTG 3.99
BATMAN WHITE KNIGHT #5 (OF 8) 3.99
BATMAN WHITE KNIGHT #5 (OF 8) VAR ED 3.99
BATMAN WHO LAUGHS #1 3RD PTG METAL 3.99
BLACK BOLT #10 LEG 3.99
BLACK LIGHTNING COLD DEAD HANDS #4 (OF 6) 3.99
BLACK PANTHER BY HUDLIN TP VOL 03 COMPLETE COLL 39.99
BLACK PANTHER SOUND AND FURY #1 LEG 3.99
BLACK PANTHER SOUND AND FURY BY DI VITO POSTER 8.99
BOMBSHELLS UNITED #11 2.99
BTVS SEASON 11 TP VOL 02 ONE GIRL IN ALL WORLD 19.99
CAVE CARSON HAS A CYBERNETIC EYE TP VOL 02 16.99
CLUE TP 19.99
CONSULTANT #2 (OF 4) 3.99
COYOTES #4 3.99
CRYPT OF HORROR #35 29.95
DAMNED #8 3.99
DANGER DOLL SQUAD TP VOL 01 14.99
DAREDEVIL #598 LEG 3.99
DAREDEVIL #600 BY ALEX ROSS POSTER 8.99
DARK NIGHTS METAL #5 (OF 6) LEE VAR ED 3.99
DASTARDLY AND MUTTLEY #6 (OF 6) 3.99
DC ARKHAM ASYLUM VG ARMORED BATMAN VINIMATE 9.99
DC ARKHAM ASYLUM VG HARLEY VINIMATE 9.99
DC ARKHAM ASYLUM VG JOKER VINIMATE 9.99
DC COMICS SUPERMAN FLYING COMIC BOX 64.95
DC DARK KNIGHT JOKER PLAYING CARDS 5.99
DC TV THE FLASH REVERSE FLASH ARTFX+ STATUE 69.99
DEATHSTROKE #28 3.99
DEATHSTROKE #28 VAR ED 3.99
DEJAH THORIS #1 CVR A CAMPBELL 3.99
DEJAH THORIS #1 CVR B CHO 3.99
DEJAH THORIS #1 CVR C MCKONE 3.99
DOC SAVAGE WILD ADV SC FORGOTTEN REALM 24.95
DOCTOR STRANGE DAMNATION BY REIS POSTER 8.99
DOCTOR WHO 10TH FACING FATE TP VOL 01 16.99
DOCTOR WHO COMP HIST HC VOL 61 1ST DOCTOR STORIES 18.99
DOLLFACE TP VOL 03 14.99
DORBZ BLACK PANTHER KILLMONGER GLOW PANTHER VIN FIG 7.99
ELSEWORLDS SUPERMAN TP VOL 01 34.99
EXIT STAGE LEFT THE SNAGGLEPUSS CHRONICLES #2 3.99
EXIT STAGE LEFT THE SNAGGLEPUSS CHRONICLES #2 VAR 3.99
EXPANSE ORIGINAL GN 14.99
EXTREMITY #11 3.99
FFAC PLAY ARTS KAI SEPHIROTH AF 149.99
FINAL FANTASY XV PLAY ARTS KAI ARANEA AF 149.99
GAME OF THRONES CLASH OF KINGS #8 CVR A MILLER 3.99
GAME OF THRONES CLASH OF KINGS #8 CVR B RUBI 3.99
GET NAKED OGN 24.99
GOD OF WAR 2018 KRATOS 7IN SCALE AF 22.99
GRAVEDIGGERS UNION #4 3.99
GREATEST ADVENTURE #9 (OF 9) CVR A NORD 3.99
GREEN ARROW #37 3.99
GREEN ARROW #37 VAR ED 3.99
GREEN LANTERNS #40 2.99
GREEN LANTERNS #40 VAR ED 2.99
GROO PLAY OF THE GODS TP 17.99
HALO RISE OF ATRIOX #5 (OF 5) 3.99
HARLEY & IVY MEET BETTY & VERONICA #5 3.99
HARLEY & IVY MEET BETTY & VERONICA #5 VAR 3.99
HARLEY QUINN #37 2.99
HARLEY QUINN #37 VAR ED 2.99
HAUNTED HORROR #32 4.99
HAWKEYE #15 LEG 3.99
I HATE FAIRYLAND #16 CVR A YOUNG 3.99
ICEMAN #10 LEG 3.99
INCOGNEGRO RENAISSANCE #1 3.99
INFINITY COUNTDOWN ADAM WARLOCK #1 LEG 4.99
INFINITY COUNTDOWN BY BRADSHAW POSTER 8.99
INHUMANS ONCE AND FUTURE KING TP 15.99
INJUSTICE 2 #19 2.99
INVINCIBLE IRON MAN BY BENDIS HC 39.99
IRON FIST #77 LEG 3.99
JEM & THE HOLOGRAMS DIMENSIONS #3 3.99
JETSONS #4 (OF 6) 3.99
JETSONS #4 (OF 6) VAR ED 3.99
JUSTICE LEAGUE #38 2.99
JUSTICE LEAGUE #38 VAR ED 2.99
JUSTICE LEAGUE MOVIE THE FLASH ARTFX+ STATUE 79.99
KILLING & DYING GN TOMINE 19.95
KINGSMAN RED DIAMOND #6 (OF 6) CVR A PARLOV 3.99
KOSHCHEI THE DEATHLESS #2 (OF 6) 3.99
LEGENDERRY RED SONJA #1 (OF 5) CVR A BENITEZ 3.99
LIFE & LEGEND WALLACE WOOD HC VOL 02 39.99
MARVEL COMICS CAPTAIN AMERICA STARS COMIC BOX 64.95
MARVEL UNIVERSE GUARDIANS OF GALAXY DIGEST TP V6 9.99
MISTER MIRACLE #2 (OF 12) 3RD PTG 3.99
MISTER MIRACLE #3 (OF 12) 2ND PTG 3.99
MOON GIRL #4 REPLICA EDITION 14.99
MOTHER PANIC BATMAN SPECIAL #1 4.99
NIGHTMARE ON ELM ST II ULTIMATE FREDDY 7IN AF 26.99
NIGHTWING #38 2.99
NIGHTWING #38 VAR ED 2.99
NIOURK HC 29.99
NO 1 WITH A BULLET #4 3.99
ONE PIECE ABILIATORS PORTGAS ACE FIG
ONE PIECE SWORDSMANS MOMENT V2 SHANKS FIG
PACIFIC RIM AFTERMATH #2 (OF 6) 3.99
PAPER GIRLS #20 2.99
PINT SIZED HEROES BLACK PANTHER VINYL FIGE 3PK 9.99
POKEMON SEEK & FIND HC PIKACHU 9.99
POP 8-BIT DC CLASSIC BATGIRL BLUE VINYL FIGURE 11.99
POP 8-BIT HORROR ALIEN VINYL FIGURE 11.99
POP 8-BIT TMNT DONATELLO VINYL FIGURE 11.99
POP 8-BIT TMNT RAPHAEL VINYL FIGURE 11.99
POP BLACK PANTHER BLACK PANTHER VINYL FIGURE 11.99
POP BLACK PANTHER BLACK PANTHER WATERFALL VINYL FIGURE 11.99
POP BLACK PANTHER ERIK KILLMONGER VINYL FIGURE 11.99
POP BLACK PANTHER NAKIA VINYL FIGURE 11.99
POP BLACK PANTHER SHURI VINYL FIGURE 11.99
POP BUFFY THE VAMPIRE SLAYER 25TH BUFFY VINYL FIGURE 11.99
POP BUFFY THE VAMPIRE SLAYER 25TH FAITH VINYL FIGURE 11.99
POP BUFFY THE VAMPIRE SLAYER 25TH GILES VINYL FIGURE 11.99
POP DISNEY ALADDIN JASMINE (RED) VINYL FIGURE 11.99
POP DRAGON BALL SUPER WHIS VINYL FIGURE 11.99
POP EMPERORS NEW GROOVE YZMA VINYL FIGURE 11.99
POP FRAGGLE ROCK BOOBER W/DOOZER VINYL FIGURE 11.99
POP FRAGGLE ROCK GOBO W/DOOZER VINYL FIGURE 11.99
POP FRAGGLE ROCK MOKEY W/DOOZER VINYL FIGURE 11.99
POP FRAGGLE ROCK RED W/DOOZER VINYL FIGURE 11.99
POP FRAGGLE ROCK WEMBLEY W/DOOZER VINYL FIGURE 11.99
POP HOME ALONE KEVIN VINYL FIGURE 11.99
POP LOONEY TUNES BUGS BUNNY VINYL FIGURE 11.99
POP LOONEY TUNES DAFFY DUCK VINYL FIGURE 11.99
POP LOONEY TUNES ELMER FUDD VIKING VINYL FIGURE 11.99
POP LOONEY TUNES OPERA BUGS VINYL FIGURE 11.99
POP LOONEY TUNES SYLVESTER AND TWEETY VINYL FIGURE 11.99
POP LOONEY TUNES TORNADO TAZ VINYL FIGURE 11.99
POP STAR WARS E8 VICE ADMIRAL HOLDO VINYL FIGURE 11.99
POP STRANGER THINGS JOYCE VINYL FIGURE 11.99
POP STRANGER THINGS MIKE GHOSTBUSTERS VINYL FIGURE 11.99
POP TEEN TITANS GO ROBIN AS RED X VINYL FIGURE 11.99
POP TEEN TITANS GO STARFIRE AS BATGIRL VINYL FIGURE 11.99
POP TICK TV TICK VINYL FIGURE 11.99
POP WWE ROCK OLD SCHOOL VINYL FIGURE 11.99
PORTAL BOUND #0 (OF 5) CVR A ARIZMENDI
PORTAL BOUND #0 (OF 5) CVR B ARCHER
PRE CODE CLASSICS GHOSTLY WEIRD STORIES HC VOL 01 44.99
PROMISED NEVERLAND GN VOL 02 9.99
RASPUTIN VOICE OF DRAGON #4 (OF 5) 3.99
RED WINTER GN 21.95
RISE OF BLACK PANTHER #2 (OF 6) LEG 3.99
RISE OF BLACK PANTHER #2 (OF 6) MOVIE VAR LEG 3.99
ROBOTECH TP VOL 01 16.99
ROCK CANDY DC BOMBSHELLS BATGIRL FIG 10.99
ROCK CANDY DC BOMBSHELLS WONDER WOMAN FIG 10.99
ROCK CANDY MOUNTAIN #8 (OF 8) (MR) 3.99
ROGUE & GAMBIT #2 (OF 5) HULK VAR LEG 3.99
ROGUE & GAMBIT #2 (OF 5) LEG 3.99
ROSE #8 CVR A GUARA 3.99
ROSE #8 CVR B LOOPYDAVE 3.99
RUNAWAYS #6 3.99
SCALES & SCOUNDRELS #6 3.99
SCALES & SCOUNDRELS TP VOL 01 INTO THE DRAGONS MAW 9.99
SCOOBY APOCALYPSE TP VOL 03 16.99
SHADOW BATMAN #5 (OF 6) CVR A PETERSON 3.99
SHADOW BATMAN #5 (OF 6) CVR B TAN 3.99
SHADOW BATMAN #5 (OF 6) CVR C CHARM 3.99
SHADOW BATMAN #5 (OF 6) CVR D CAREY 3.99
SHADOW BATMAN #5 (OF 6) CVR E EXC SUB 3.99
SHE-HULK #162 LEG 3.99
SNOTGIRL #9 2.99
SPIDER-MAN #237 LEG 3.99
SPIDER-MAN DEADPOOL #27 LEG 3.99
SPIRITS OF VENGEANCE #5 (OF 5) LEG 3.99
STAR TREK NEW VISIONS ISOLATION 7.99
STAR WARS #43 3.99
STAR WARS #43 CHRISTOPHER ACTION FIGURE VAR 3.99
STAR WARS #43 REIS GALACTIC ICON POE VAR 3.99
STAR WARS DOCTOR APHRA TP VOL 02 DOCTOR APHRA ENORMOUS PROFI 17.99
SUPERMAN #40 2.99
SUPERMAN #40 VAR ED 2.99
SWAMP THING WINTER SPECIAL #1 7.99
TEEN TITANS BY GEOFF JOHNS TP BOOK 02 29.99
THEORY OF MAGIC TP 19.99
TMNT MOVIE MUTAGEN CANISTER PROP REPLICA 49.99
TMNT ONGOING TP VOL 18 TRIAL OF KRANG 19.99
TMNT UNIVERSE #19 CVR A WILLIAMS II 4.99
TMNT UNIVERSE #19 CVR B WACHTER 4.99
TOMB RAIDER SURVIVORS CRUSADE #3 (OF 4) 3.99
TRANSFORMERS GI JOE FIRST STRIKE CHAMPIONS TP 19.99
TRANSFORMERS GI JOE FIRST STRIKE TP 24.99
TRANSFORMERS LOST LIGHT #14 CVR A LAWRENCE 3.99
TRANSFORMERS LOST LIGHT #14 CVR B ROCHE 3.99
TRANSFORMERS VS VISIONARIES #2 (OF 5) CVR A 3.99
TRANSFORMERS VS VISIONARIES #2 (OF 5) CVR B 3.99
TWISTED ROMANCE #1 (OF 4) (MR) 3.99
VAN HELSING VS ROBYN HOOD #2 (OF 4) CVR A 3.99
VAN HELSING VS ROBYN HOOD #2 (OF 4) CVR B 3.99
VENOM #159 2ND PTG SANDOVAL VAR LEG 3.99
VENOM #161 LEG 3.99
VS #1 CVR A RIBIC (MR) 3.99
VS #1 CVR B RIBIC & MULLER 3.99
VYNL DC HARLEY QUINN & JOKER VINYL FIGURE 2PK 14.99
WALKING DEAD #176 CVR A ADLARD & STEWART 3.99
WALKING DEAD #176 CVR B SIENKIEWICZ 3.99
WALT DISNEY SHOWCASE #1 DONALD DUCK CVR A 3.99
WALT DISNEY SHOWCASE #1 DONALD DUCK CVR B 3.99
WEAPON H #1 POSTER 8.99
WEIRD LOVE HC SO THIS IS LOVE 29.99
WICKED & DIVINE 1923 CVR A MCKELVIE & WILSON 4.99
WICKED & DIVINE 1923 CVR B KOCH 4.99
WITCHBLADE #3 3.99
WONDERFUL WORLD OF TANK GIRL #3 CVR A PARSON 3.99
WORLD OF READING BLACK PANTHER THIS IS BLACK PANTHER 4.99
WORMWOOD GENTLEMAN CORPSE CHRISTMAS SPEC 3.99
WYNONNA EARP SEASON ZERO TP 17.99
X-MEN GOLD #21 LEG 3.99
X-MEN RED #1 LEG 4.99
X-MEN RED #1 YOUNG VAR LEG 4.99
YAMATO 2202 ASTRO FLEET GARMILAS WARSHIP 1/1000 MDL KIT
YOUNG MONSTERS IN LOVE #1 9.99
We hope to see you soon at CQ!
Visit us at 2260 Morgan Avenue, Evansville
On the web at www.comicquest.com
On Facebook www.facebook.com/comicquestevansville
On Twitter @cqevansville
On Instagram: @comicquestevansville
Contact us at sales@comicquest.com or by phone at 812-474-1133