Comic Quest Weekly for 3/26/18
COMIC QUEST 2018 FCBD 36 DAYS AWAY!

We are hard at work planning this year's FCBD events. Expect the same great selection of FCBD books, some special sales, fantastic local artists, multiple local vendors offering collectibles, costumed Superhero and anime characters, cosplay contests, door prices and a few extra surprises. We will have a few FCBD specialty items for sales including a Previews exclusive FCBD 2018 POP SAGA BLOODY LYING CAT PX VIN FIG, FCBD 2018 MARVEL HEROCLIX EX FIG GLADIATOR HULK and a FCB HARLEY QUINN BOMBSHELLS FIG. More details as our planning continues.
COME AND ENJOY THE ARCADE!
The Comic Quest Heroes Arcade is OPEN! With Spring Break here, it's the perfect time to come in and enjoy the new arcade and it's just $5 for an hour or $10 to play all day! Come on out to Comic Quest and you can get your vintage arcade on! Watch our facebook page to see how to win some free time!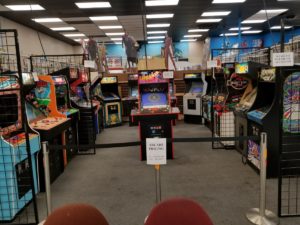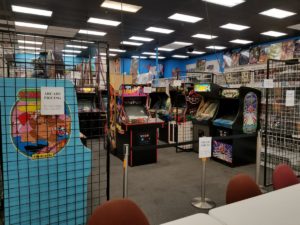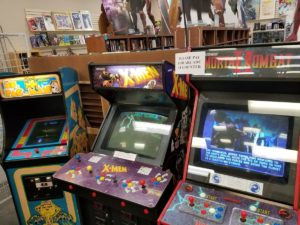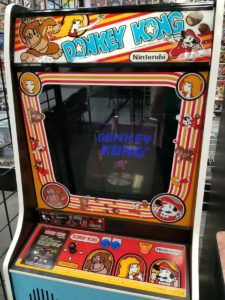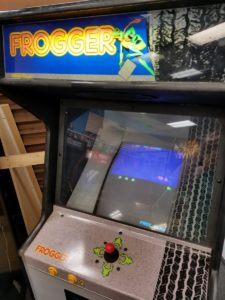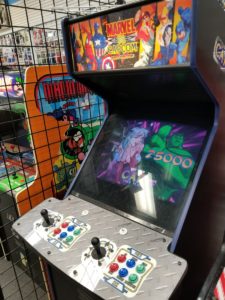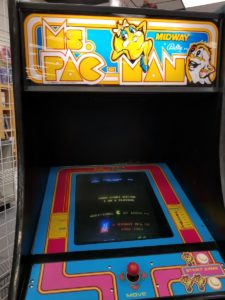 THE JOKER'S MARCH MADNESS SALE IN FULL SWING AT CQ!
Our March Madness sale continues through March 31st. The Joker has invaded Comic Quest as his Madness has taken over! Check our March madness calendar on FB daily to see where you can save some money! Each day We will have a different sales special! Check out the lost below for details!
March 26 Monday 25% off all apparel shirts, hats,billfolds
March 27 Tuesday Buy one full CCG box and get the second box for 30% off**
March 28 Wednesday Buy any one vintage showcase book and get the second one at 25 percent off.**
March 29 Thursday Buy one dice set get the second set at half price **
March 30 Friday RPG's/Board Games Buy one Get one Half off **
March 31 Saturday 40% off all General back issues(no vintage books)
**All Buy One, Get One: the second item must be of equal or lesser value
**No sales apply to New Release items
LOOK FOR FREE COMICS AT CQ!
CQ is in the second week of providing free comics when you purchase your weekly comics. If
we forget to offer you a free book, please feel free to act. Limit one per person per week with purchase!
NEW ARRIVALS!
DARK NIGHTS METAL #6 (OF 6) $4.99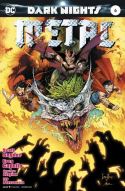 (W) Scott Snyder (A/CA) Greg Capullo, Jonathan Glapion
All roads lead…to darkness. In the devastating and epic conclusion to DC's cataclysmic event series, heroes from across the universe make their final charge into the unknown to battle the forces of the Dark Multiverse! Space and time, dreams and nightmares, all will collide – and what is left at the end will leave the DC Universe irrevocably changed!
DAMNATION JOHNNY BLAZE GHOST RIDER #1 LEG $3.99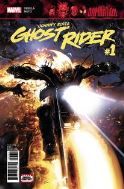 (W) Christopher Sebela (A) Phil Noto (CA) Clayton Crain
DAMNATION TIE-IN!
• Johnny Blaze takes the fight to a different devil than he usually faces – Mephisto!
• But Mephisto will show Johnny his own brand of suffering – and give Johnny PLENTY of reasons for vengeance
SHADOWMAN (2018) #1 $3.99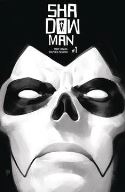 (W) Andy Diggle (A) Stephen Segovia (CA) Raul Allen
DON'T FEAR YOUR DEMONS. FIGHT THEM. Orphaned as a child and raised on the margins of society, Jack Boniface never knew his place in the world. Until he discovered it waiting for him…in a darkness far older than the reign of men…
Unbeknownst to him, Jack was fated to become the next in a long lineage of Shadowmen – mortals bound to violent voodoo spirits of immense power – that could safeguard our world against incursions from realms beyond.
For years, he struggled to control the loa's murderous urges – a battle he eventually lost. But now, after years of self-imposed exile, the man once known as Shadowman is returning home to sharpen the weapon within…and unleash a reckoning on the evils of our world that will soon send shockwaves through heaven and hell alike…
In the epic tradition of X-O MANOWAR and BLOODSHOT REBORN, Shadowman storms to the forefront of the Valiant Universe- more powerful, more terrifying, and more relentless than ever before – in an adrenaline-fueled ongoing series from superstar writer Andy Diggle (Green Arrow: Year One, The Losers) and high-octane artist Stephen Segovia (Action Comics)!
DOOMSDAY CLOCK #4 (OF 12) $4.99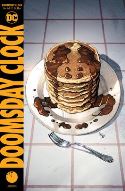 (W) Geoff Johns (A/CA) Gary Frank
The series you thought you'd never see reaches its fourth issue with a shocking revelation about the aftermath of Ozymandias' actions and how they reach into even the darkest corners of the DC Universe. Don't miss the latest chapter by the acclaimed team of writer Geoff Johns and artist Gary Frank!
FLASH #43 $2.99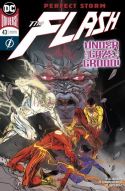 (W) Joshua Williamson (A/CA) Carmine Di Giandomenico
"PERFECT STORM" part five! With the Flash Family hot on his heels, Barry takes the fight to Grodd. If he's going to survive, he'll need to steal his powers back and stop Grodd by any means necessary!
AVENGERS #686 LEG $3.99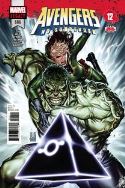 (W) Mark Waid, Al Ewing, Jim Zub (A) Paco Medina (CA) Mark Brooks
NO SURRENDER Part 12
THE AVENGERS WEEKLY EPIC CONTINUES!
As Wonder Man struggles to get through to the Hulk, the Black Order attacks Avengers HQ! The grand cosmic game comes to its shocking conclusion – but the war for Earth is just beginning!
THIS WEEK IN TOYS/STATUES
REVOLTECH EVANGELION EVOLUTION EV-008 AF UNIT-5 $64.99



From Union Creative. EVA-08 comes with a 3rd Angel display and Spear effect part plus an Spear gear, an extra head, and 2 extra hands. Also included is The entry plug for escape. This figure also comes with an amazing display base in the form of the defeated 3rd Angel You will not want to miss out on this one!
DORBZ ATTACK ON TITAN COLOSSAL TITAN VINYL FIGURE $7.99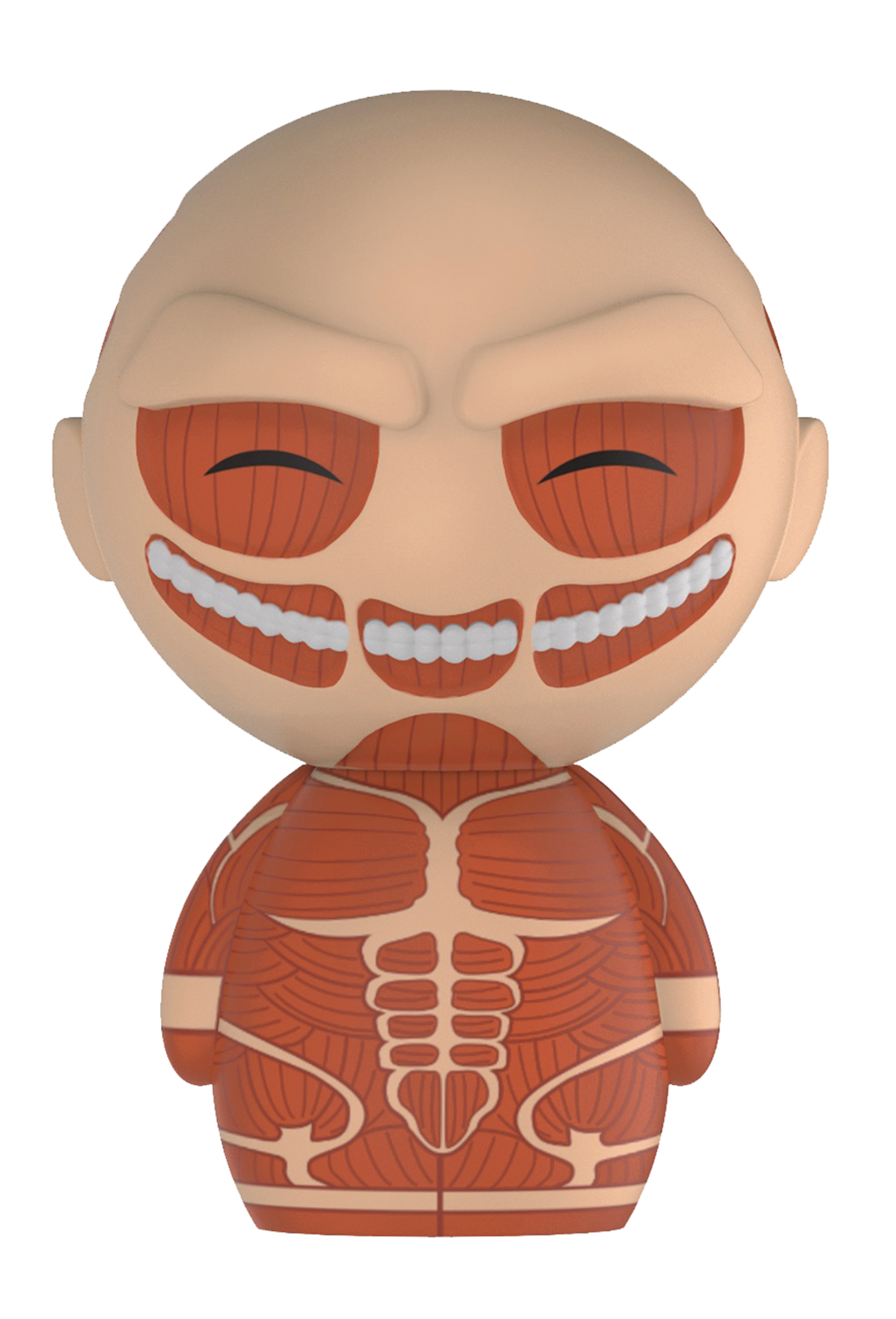 DORBZ ATTACK ON TITAN EREN JAEGER VINYL FIGURE $7.99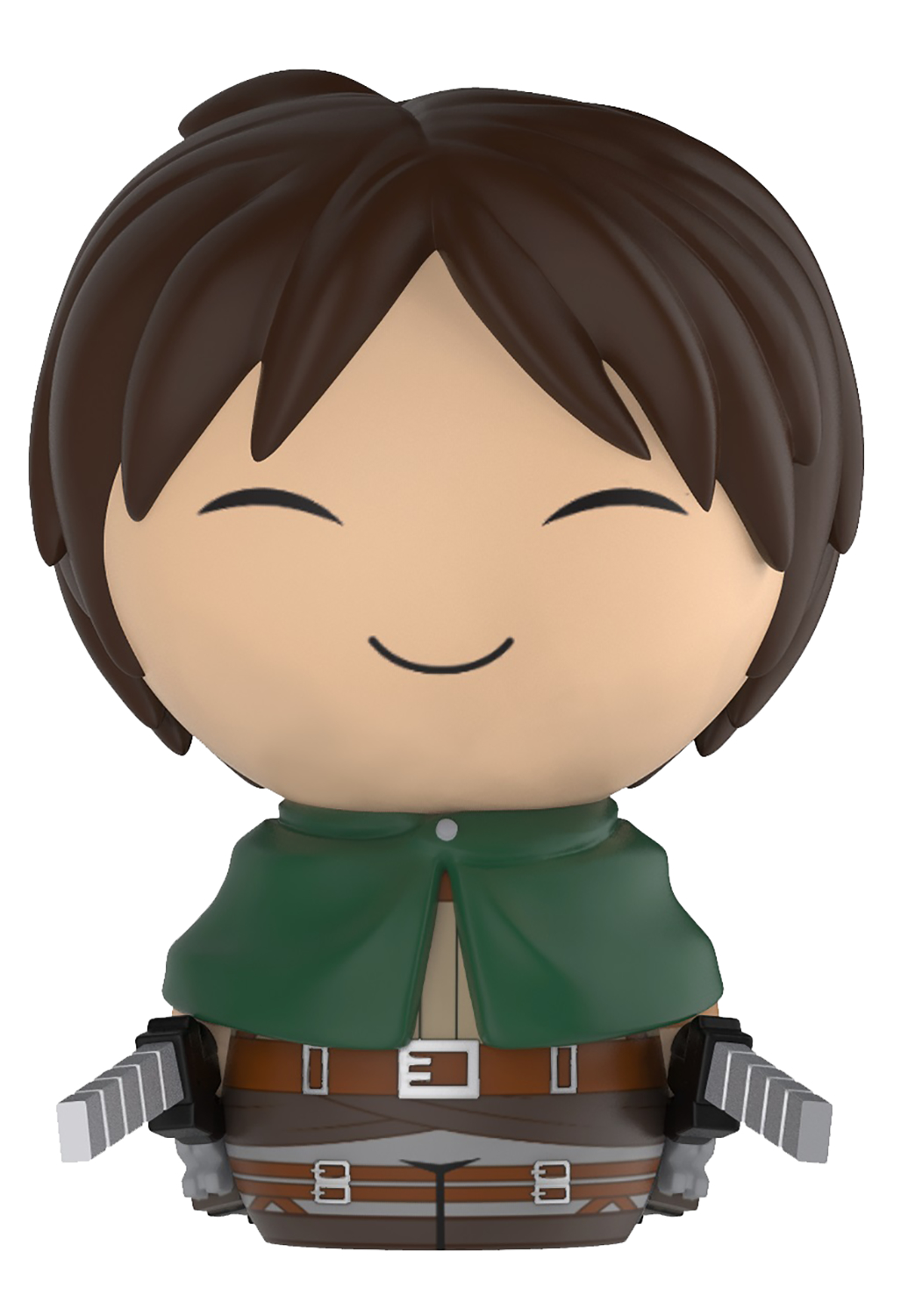 From Funko. The enormous walls that used to protect humanity couldn't stop Funko from making even more Attack on Titan, now featured as Dorbz! This series includes Mikasa shown in her light-brown uniform, humanity's greatest threat – the Colossal titan, squad captain – Levi, and Eren shown in his green shirt and brown trousers. Mikasa and Levi are limited to 5,000 pieces each!
MARVEL GOTG ROCKET RACCOON & GROOT Q-FIG FIGURE $14.95



Rocket Raccoon is on a rampage as a member of the Guardians of the Galaxy, fearlessly defending against the forces of the Sovereign. With a blaster in each paw, Baby Groot clinging to his head and smoldering wreckage everywhere, Rocket's looking pretty feisty in our Q-Fig diorama. As you'd expect, he's ticked off as only a genetically enhanced, wisecracking, bipedal raccoon who loves guns can be
PACIFIC RIM UPRISING GUARDIAN BRAVO ROBOT SPIRITS AF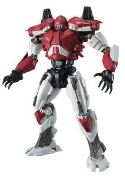 From Tamashii Nations. A key Jaeger from Pacific Rim: Uprising joins the Robot Spirits lineup! Features an incredible balance of posability and proportions. Guardian Bravo includes its trademark graphene whips for replicating dynamic action scenes. Also includes optional hands And stands about 6 1/4″ tall.
Trade-paperbacks of the Week!
BATMAN 66 MEETS WONDER WOMAN 77 TP $16.99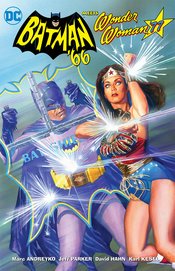 (W) Jeff Parker, Marc Andreyko (A) David Hahn, Karl Kesel (CA) Michael Allred
What mysteries are hidden in the book Ra's al Ghul hired Catwoman to steal? And why does this caper lead Batman down memory lane-to his childhood fight against actual Nazis? Witness the Caped Crusader's first encounter with one of the greatest heroes the world has ever known: Wonder Woman! This epic team-up is brought to you by writers Marc Andreyko (WONDER WOMAN '77) and Jeff Parker (BATMAN '66), with fantastic artists David Hahn and Karl Kesel (BATMAN '66 Meets the Man from U.N.C.L.E.). It's a time- and space-spanning adventure unlike anything you've seen before!
COLOR YOUR OWN AVENGERS TP $9.99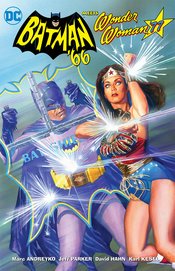 (A) Various (CA) Arthur Adams
And there came a day, a day unlike any other, when Earth's mightiest heroes and heroines found themselves uncolored, without their common palette! On that day, the Avengers were adorned – with all the hues no single super hero could withstand! Through these pages, their roster prospers, changing many times, but their glory will never be denied! Heed the call, then – for now, you Artists Assemble! Yes, your big moment is here. Captain America, Iron Man, Thor, Black Widow, Hawkeye, Hulk, Vision, Scarlet Witch, Quicksilver, Black Panther, Captain Marvel, Falcon and more take action in beautiful black-and-white illustrations by some of Marvel's finest talents from across the eras! They're just waiting for you to enter the fray – so grab your full lineup of markers, pencils or crayons…and unleash an Avengers world of color!
All Ages
GREEN HORNET 66 MEETS SPIRIT TP $19.99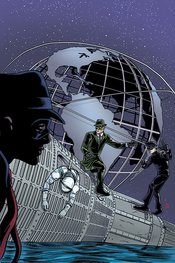 (W) Fred Van Lente (A) Ty Templeton (CA) Mike Allred, Laura Allred
COLLECTS ISSUES 1-5
Another challenge for THE GREEN HORNET, his aide KATO, and their rolling arsenal, THE BLACK BEAUTY! On police records a wanted criminal, THE GREEN HORNET is really Britt Reid, owner/publisher of The Daily Sentinel. Reid and Kato have traveled to Central City to participate in the futuristic World's Fair, to get the skinny on the "Newspaper of Tomorrow," a device capable of predicting headlines before events happen! But isn't that a dangerous power for the press to wield… and say, who's that blue-suited skulker in the shadows?
LEGEND OF ZELDA BREATH OF THE WILD EXPANDED ED HC $39.99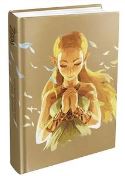 (W) Usa Nintendo (A) Usa Nintendo
The Legend of Zelda: Art and Artifacts contains over four-hundred pages of fully-realized illustrations from the entire thirty-year history of The Legend of Zeldaincluding artwork from the upcoming The Legend of Zelda: Breath of the Wild! This book includes rare promotional pieces, game box art, instruction booklet illustrations, official character illustrations, sprite art, interviews with the artists, and much, much more!
• Select artwork from the entirety of the franchise!
• A nostalgic look at the past!
• An exciting look at the future!
• Interviews with some of the artists behind The Legend of Zelda series!
MASTER LIST OF STUFF ARRIVING THIS WEEK!
ADVENTURE TIME BMO BONANZA #1 7.99
ALISIK FALL #2 (OF 2) CVR A STAFFORD 5.99
AMAZING SPIDER-MAN #794 IMMONEN 3RD PTG VAR LEG 3.99
AMORY WARS GOOD APOLLO #10 (OF 12) 3.99
ANIMOSITY #13 (MR) 3.99
ANNIHILATION TP VOL 01 COMPLETE COLLECTION 34.99
AVENGERS #682 IZAAKSE 2ND PTG VAR LEG 3.99
AVENGERS #686 LEG 3.99
BATGIRL #21 3.99
BATGIRL #21 VAR ED 3.99
BATGIRL TP VOL 03 SUMMER OF LIES REBIRTH 16.99
BATMAN 66 MEETS WONDER WOMAN 77 TP 16.99
BATMAN BEYOND #18 3.99
BATMAN BEYOND #18 VAR ED 3.99
BATMAN GOTHIC TP NEW EDITION 16.99
BATMAN NOIR THE DARK KNIGHT STRIKES AGAIN HC 39.99
BEEF #2 (OF 5) 3.99
BEN REILLY SCARLET SPIDER #16 LEG 3.99
BLACK PANTHER #171 LEG 3.99
BLACK SABLE #5 (OF 6) CVR A JOHNSON 3.99
BLACK SABLE #5 (OF 6) CVR B RICHARDSON 3.99
BLACK SABLE #5 (OF 6) CVR C SANTACRUZ 3.99
BLOODBORNE #2 (OF 4) CVR A WORM (MR) 3.99
BREATHLESS #1 CVR A 3.99
BRUCE LEE WALK OF THE DRAGON ONE SHOT 3.99
BSG VS BSG #3 (OF 6) CVR A LEBOWITZ 3.99
BSG VS BSG #3 (OF 6) CVR B DESJARDINS 3.99
BSG VS BSG #3 (OF 6) CVR C TIGH ACTION FIGURE 3.99
BSG VS BSG #3 (OF 6) CVR D CASTRO BALTAR SPLIT 3.99
BTVS SEASON 11 GILES #2 JOVELLANOS VAR 3.99
BTVS SEASON 11 GILES #2 MAIN 3.99
BVS DAH-001 DYNAMIC 8-CTION HEROES BATMAN PX AF
BVS DAH-004 DYNAMIC 8-CTION HEROES ARMORED BATMAN PX AF
CAPTAIN MARVEL CAROL DANVERS TP VOL 01 MS MARVEL YEARS 34.99
CARTOONS MAGAZINE #14 5.99
CATALYST PRIME INCIDENTALS #7 3.99
CHAMPIONS #18 LEG 3.99
CITY GN VOL 01 12.95
COLD WAR #2 3.99
COLOR YOUR OWN AVENGERS TP 9.99
COME INTO ME #1 CVR A KOWALSKI 3.99
COPPERHEAD TP VOL 04 16.99
CROW MEMENTO MORI #1 CVR A DELLEDERA 3.99
CROW MEMENTO MORI #1 CVR B FURNO 3.99
CYBER FORCE #1 CVR A SILVESTRI 3.99
CYBER FORCE #1 CVR B ROJO 3.99
DAMNATION JOHNNY BLAZE GHOST RIDER #1 LEG 3.99
DAN DARE TP VOL 01 HE WHO DARES 16.99
DAREDEVIL #600 LEG 5.99
DARK NIGHTS METAL #6 (OF 6) 4.99
DARK NIGHTS METAL #6 (OF 6) DANIEL VAR ED 4.99
DARK NIGHTS METAL #6 (OF 6) KUBERT VAR ED 4.99
DARK NIGHTS METAL #6 (OF 6) LEE VAR ED 4.99
DAYS OF HATE #3 (OF 12) 3.99
DBZ PROUD SUPER ELITE SUPER SAIYAN VEGETA FIG
DC COMICS BOMBSHELLS TP VOL 06 WAR STORIES 16.99
DC HARLEY QUINN MUGSHOT BUST 65
DEMON HELL IS EARTH #5 (OF 6) 2.99
DESPICABLE DEADPOOL #297 LEG 3.99
DETECTIVE COMICS #977 2.99
DETECTIVE COMICS #977 VAR ED 2.99
DISNEY MANGA PIXAR WALL E GN 10.99
DOOMSDAY CLOCK #4 (OF 12) 4.99
DOOMSDAY CLOCK #4 (OF 12) VAR ED 4.99
DORBZ ATTACK ON TITAN COLOSSAL TITAN VINYL FIGURE 7.99
DORBZ ATTACK ON TITAN EREN JAEGER VINYL FIGURE 7.99
FACTORY #1 CVR A BISLEY 4.99
FLASH #43 2.99
FLASH #43 VAR ED 2.99
GALAKTIKON #6 (OF 6) 3.99
GAME OF THRONES CLASH OF KINGS #9 CVR A MILLER 3.99
GASOLINA TP VOL 01 (MR) 16.99
GI JOE A REAL AMERICAN HERO #250 CVR A DIAZ 4.99
GI JOE A REAL AMERICAN HERO #250 CVR B SHEARER 4.99
GI JOE VS SIX MILLION DOLLAR MAN #2 CVR A SAYGER 3.99
GI JOE VS SIX MILLION DOLLAR MAN #2 CVR B MARQUES 3.99
GOOSEBUMPS DOWNLOAD & DIE #1 CVR A WONG 3.99
GOTHAM CITY GARAGE #12 2.99
GREEN HORNET 66 MEETS SPIRIT TP 19.99
GREEN LANTERN THE SILVER AGE OMNIBUS HC VOL 02 125
GREEN LANTERNS TP VOL 05 OUT OF TIME REBIRTH 16.99
HACK SLASH RESURRECTION #6 CVR A SEELEY 3.99
HACK SLASH RESURRECTION #6 CVR B GUITIERREZ 3.99
HAL JORDAN AND THE GREEN LANTERN CORPS #41 2.99
HAL JORDAN AND THE GREEN LANTERN CORPS #41 VAR ED 2.99
HAWK AND DOVE THE SILVER AGE TP 24.99
HELLBLAZER #20 3.99
HELLBLAZER #20 VAR ED 3.99
HIGHEST HOUSE #2 4.99
HIT-GIRL #2 CVR A REEDER 3.99
HIT-GIRL #2 CVR B B&W REEDER 3.99
HIT-GIRL #2 CVR C NGUYEN 3.99
HUNGRY GHOSTS #3 (OF 4) 3.99
IMAGE PLUS #8 (WYTCHES THE BAD EGG PT 8)
IMAGINARY FIENDS #5 (OF 6) 3.99
INFINI-T FORCE GATCHAMAN FIGHTING GEAR VER AF 75
INFINI-T FORCE TEKKAMAN FIGHTING GEAR VER AF 75
INVINCIBLE IRON MAN #598 KEOWN MIGHTY THOR VAR LEG WW 3.99
INVINCIBLE IRON MAN #598 LEG WW 3.99
INVINCIBLE TP VOL 25 END OF ALL THINGS PART 2 16.99
JESSICA JONES #18 LEG 3.99
JIM HENSON LABYRINTH CORONATION #2 (OF 12) 3.99
JIM HENSON LABYRINTH CORONATION #2 (OF 12) 3.99
JIM HENSON LABYRINTH CORONATION #2 (OF 12) SUB 3.99
JOHN CARPENTER TALES OF SCI FI VORTEX #6 (OF 8) 3.99
JUSTICE LEAGUE CLASSIC RACE TO SAVE THE DAY SC 3.99
JUSTICE LEAGUE OF AMERICA #27 2.99
JUSTICE LEAGUE OF AMERICA #27 VAR ED 2.99
KAMEN RIDER SHOCKER COMBATMAN S.H.FIGUARTS FIG
KID LOBOTOMY #6 CVR A ROBLES 3.99
KISS AOD #2 (OF 5) CVR A STRAHM 3.99
KISS AOD #2 (OF 5) CVR B MONTES 3.99
KISS AOD #2 (OF 5) CVR C HAESER 3.99
LEGEND OF ZELDA BREATH OF THE WILD EXPANDED ED HC 39.99
LEGION #3 (OF 5) LEG 3.99
LOCKJAW #2 (OF 4) LEG 3.99
LOONEY TUNES #242 2.99
LUCAS STAND INNER DEMONS #2 (OF 4) 3.99
LUMBERJANES #48 3.99
LUMBERJANES BONUS TRACKS TP 14.99
MAGNUS BETWEEN TWO WORLDS TP 19.99
MANIFEST DESTINY #34 (MR) 3.99
MARVEL GOTG ROCKET RACCOON & GROOT Q-FIG FIGURE 14.95
MARVEL SUPERHERO ADV SAND TRAP SC 4.99
MEGA ROBO BROS GN (C: 0-1-0) 8.99
MERA QUEEN OF ATLANTIS #2 (OF 6) 3.99
MIGHTY MORPHIN POWER RANGERS #25 POLYBAG MIX SG 4.99
MIGHTY MORPHIN POWER RANGERS #25 SUB SG 4.99
MIGHTY MORPHIN POWER RANGERS #25 UNLOCKABLE MATCH TO VAR SG 1
MIGHTY THOR TP VOL 03 ASGARD SHIAR WAR 19.99
MONSTER HUNTER CFB STANDARD MODEL 6PC DIS ANGER COLL 77.94
MOON GIRL AND DEVIL DINOSAUR #29 LEG 3.99
MOON KNIGHT #193 LEG 3.99
MOTHER PANIC GOTHAM A D #1 3.99
MOTHER PANIC GOTHAM A D #1 VAR ED 3.99
MR WORMWOOD GOES TO WASHINGTON HC 19.99
MY LITTLE PONY LEGENDS OF MAGIC #12 CVR A FLEECS 3.99
MY LITTLE PONY LEGENDS OF MAGIC #12 CVR B HICKEY 3.99
MYSTERY MINIS WB SAT MORNING CARTOONS 12PC BMB DISP
MYSTIK U #3 (OF 3) 5.99
NEW MUTANTS TP DEMON BEAR 19.99
OLD MAN HAWKEYE #3 (OF 12) LEG 3.99
OLD MAN LOGAN #37 LEG 3.99
PACIFIC RIM UPRISING GUARDIAN BRAVO ROBOT SPIRITS AF
PACIFIC RIM UPRISING OBSIDIAN FURY ROBOT SPIRITS AF
PACIFIC RIM UPRISING SABER ATHENA ROBOT SPIRITS AF
PEEK A BOO #1 (OF 5) CVR A RIVERIRO 3.99
PEEK A BOO #1 (OF 5) CVR B ERIC J 3.99
PEEK A BOO #1 (OF 5) CVR C SANTACRUZ 3.99
PETER PARKER SPECTACULAR SPIDER-MAN #302 LEG 3.99
PLANET OF THE APES URSUS #3 MAIN & MIX 3.99
POP DELUXE STAR WARS AT-ST W/CHEWBACCA VINYL FIG 29.99
POP LORD OF THE RINGS ARAGORN VINYL FIGURE 11.99
POP LORD OF THE RINGS LURTZ VINYL FIGURE 11.99
POP LORD OF THE RINGS MERRY VINYL FIG 11.99
POP MARVEL CONTEST OF CHAMPIONS VENOMPOOL VINYL FIG 11.99
POP SAGA MARCO W/SWORD VINYL FIGURE 11.99
POP SAGA PRINCE ROBOT IV VINYL FIGURE 11.99
PREVIEWS #355 APRIL 2018 3.99
RAVEN DAUGHTER OF DARKNESS #3 (OF 12) 3.99
REALM TP VOL 01 (MR) 9.99
REDNECK #11 (MR) 3.99
RETCON TP VOL 01 REVERSE ENGINEERED (MR) 9.99
REVOLTECH EVANGELION EVOLUTION EV-007 AF UNIT-13 64.99
REVOLTECH EVANGELION EVOLUTION EV-008 AF UNIT-5 64.99
RICK & MORTY #36 CVR A 3.99
RICK & MORTY #36 CVR B 3.99
RIVERDALE TP VOL 02 17.99
ROUGH RIDERS RIDE OR DIE #2 3.99
RUFF & REDDY SHOW #6 (OF 6) 3.99
RUGRATS #6 3.99
RUGRATS #6 SUBSCRIPTION CHARM VAR 3.99
SAGA #50 CVR A STAPLES (MR) 2.99
SCOOBY DOO TEAM UP #36 2.99
SEVEN DEADLY SINS SEPTICOLORED RECOLLECTIONS HC 10.95
SHADOWMAN (2018) #1 CVR A ZONJIC
SHADOWMAN (2018) #1 CVR B GUEDES
SHEENA #7 CVR A SANAPO 3.99
SHEENA #7 CVR B DUURSEMA 3.99
SHEENA #7 CVR D COSPLAY 3.99
SHRUGGED VOL 3 #2 (OF 6) CVR A RISSO 3.99
SILENCER #3 2.99
SPIDER-MAN DEADPOOL #30 LEG 3.99
STABBITY BUNNY #2 2ND PTG 3.99
STABBITY BUNNY #3 3.99
STAR BLAZERS 2202 YAMAMOTO AKIRA S.H.FIGUARTS AF
STAR WARS ADVENTURES #8 CVR A GALLOWAY 3.99
STAR WARS ADVENTURES #8 CVR B SOMMARIVA 3.99
STAR WARS ADVENTURES FORCES OF DESTINY TP 12.99
STAR WARS DOCTOR APHRA #18 3.99
STEVEN UNIVERSE ONGOING TP VOL 02 PUNCHING UP 14.99
STREET FIGHTER RAINBOW MIKA S.H.FIGUARTS AF
SUICIDE SQUAD #38 2.99
SUICIDE SQUAD #38 VAR ED 2.99
TAROT WITCH OF THE BLACK ROSE #109 2.95
TEEN TITANS #18 3.99
TEEN TITANS #18 VAR ED 3.99
TERRIFICS #2 2.99
THING TP PROJECT PEGASUS 24.99
THOR VS HULK TP CHAMPIONS OF UNIVERSE 14.99
TMNT ONGOING #80 CVR A COUCEIRO 3.99
TMNT ONGOING #80 CVR B EASTMAN 3.99
TRANSFORMERS VS VISIONARIES #4 (OF 5) CVR A OSSIO 3.99
TRINITY #20 3.99
TRINITY #20 VAR ED 3.99
TRUE BELIEVERS VENOM AGENT VENOM #1 1
TRUE BELIEVERS VENOM HOMECOMING #1 1
TRUE BELIEVERS VENOM TOXIN #1 1
ULTRAMAN GEED PRIMITIVE S.H.FIGUARTS AF
UNHOLY GRAIL TP VOL 01 14.99
VINYL DETECTIVE WRITTEN IN DEAD WAX MMPB 7.99
VOID TRIP #5 (OF 5) 3.99
WALT DISNEY DONALD DUCK HC VOL 11 LOST PEG LEG MINE 29.99
WOLVERINE EPIC COLLECTION TP BLOOD DEBT 39.99
WONDER WOMAN #43 2.99
WONDER WOMAN #43 VAR ED 2.99
WORLDS FINITE CEREBUS #1 (OF 1) 4
WWE THEN NOW FOREVER TP VOL 01 16.99
X-MEN BLUE #24 LEG 3.99
X-MEN BLUE TP VOL 03 CROSS TIME CAPERS 15.99
X-MEN GOLD TP VOL 00 HOMECOMING 34.99
X-MEN GOLD TP VOL 04 NEGATIVE WAR ZONE 15.99
X-O MANOWAR (2017) #13 CVR A LAROSA 3.99
X-O MANOWAR (2017) #13 CVR B CAMUNCOLI 3.99
We hope to see you soon at CQ!
Visit us at 2260 Morgan Avenue, Evansville
On the web at www.comicquest.com
On Facebook www.facebook.com/comicquestevansville
On Twitter @cqevansville
On Instagram: @comicquestevansville
Contact us at sales@comicquest.com or by phone at 812-474-1133