Comic Quest Weekly for 3/4/18
COMIC QUEST & HIGH SCORE SALOON BRINGS VINTAGE ARCADE TO CQ!
Comic Quest is really excited to announce the addition of an arcade section! We will be working with Clint and Jared from the High Score Saloon. They have dedicated the last several years to collecting high quality arcade games like X-Men, Simpson's, Neo Geo, Mortal Kombat, TMNT and all the classics! They have high quality cabinets that are in top condition.
We are proud to be working with them in this new venture! They take great pride in their work and the passion they have for what they do will bring more excitement to Comic Quest as we merge our worlds to make Evansville pop culture destination a one-stop shop for comics, collectibles, board games, arcade games and a full experience…right here at Comic Quest!
Do not worry we are already making plans to have the same number of gaming tables available during heavy game nights and we have already figured out how to accommodate our huge events like Free Comic Book Day. We think this will just add to the excitement of the CQ experience1
The arcade will be affordable! Just 10 all day unless you are in a hurry and choose to pay 5.00 an hour.
Thank you, to all our loyal customers and friends, for staying with us through all the years as we grow and change! This will be an exciting change! We hope to have a date to announce in the next week or so. We are aiming for mid-late March. The following list is just an example of the 20-22 or so vintage arcade games that may be part of our arcade:
Area 51
Hook
Qbert
Neo Geo 1 Slot
Heavy Barrel
X-men
Spider-Man
Crusin' USA
Centipede
Donkey Kong
Gauntlet Legends
Mortal Kombat 2
Marvel vs Capcom 2
Frogger
Mario Bros
MsPac
Galaga
More details to follow and as soon as we have a projected date for the arcade to start, we will let you know.
DC And Neil Gaiman Curate The Sandman Universe
DC Entertainment announces the creation of The Sandman Universe, a new Vertigo line of comic books curated by Neil Gaiman, conjuring epic storytelling, immersing readers into the evolving world of the Dreaming. The Sandman Universe begins with four new ongoing series, existing in a shared universe, building upon Gaiman's New York Times best-selling series that lyrically weaved together stories of dreams and magic.
"The Sandman Universe has always been very close and personal to me and I am thrilled to open up the world once again to an extremely talented group of writers and artists," explains Gaiman. "I get to see the joy in these brilliant people whom I've selected, as they get their chance to play in this world."
Each writer was hand-selected by Gaiman for the following series:
THE DREAMING by Si Spurrier (2000AD, SUICIDE SQUAD)
HOUSE OF WHISPERS by Nalo Hopkinson (Brown Girl in the Ring, Midnight Robber, New Moon's Arms)
LUCIFER by Dan Watters (Limbo, Assassin's Creed comic series)
BOOKS OF MAGIC by Kat Howard (Roses and Rot, An Unkindness of Magicians)
The new line will begin August 8, 2018 with THE SANDMAN UNIVERSE #1, a one-shot story plotted by Gaiman and co-written by the four series writers. The issue will reintroduce the Sandman Universe and its characters, while establishing conflicts that will be examined in the monthly comic books., THE DREAMING and HOUSE OF WHISPERS will debut in September with LUCIFER and BOOKS OF MAGIC hitting shelves in October.
Gaiman continues, "We have a chance to remind people how fun this universe is, and with the new editorial direction from Mark Doyle, I believe we may create just a bit more magic for years to come."
THE SANDMAN UNIVERSE:
About THE SANDMAN UNIVERSE #1
The story is plotted by Gaiman and written by Spurrier, Hopkinson, Watters and Howard, featuring art by Bilquis Evely with cover art by Jae Lee.
Daniel, the lord of Dreams, has gone missing and it causes chaos in the kingdom of dreams…A rift between worlds has opened, revealing a space beyond the Dreaming. Meanwhile, a book from Lucien's library of all the unwritten books ever dreamed is discovered by a group of children in the waking world. Simultaneously, a new House appears—the House of Whispers—joining the Houses of Secret and Mystery in the Dreaming. Its proprietor is a fortune teller called Erzulie, whom the inhabitants of the Dreaming suspect may be responsible for all the strange goings on. Elsewhere, Lucifer has fallen again, only this time he might be in a Hell of his own design. And in London, a young boy named Timothy Hunter sleeps, in his dreams he becomes the world's most powerful magician, but in his nightmares, he becomes the world's worst villain, which future will become reality?
From the mind of Neil Gaiman, a new world filled with dreams and nightmares, all of his wonderful characters living together in a shared universe for a story unlike anything we've ever seen before.
About THE DREAMING
There is a place where gods are born and stories are spun. But twenty-three years after he was anointed as its master, Dream of the Endless has inexplicably abandoned the Dreaming. His absence triggers a series of crimes and calamities which consume the lives of those already tangled in his fate, among them Lucien the librarian, Matthew the Raven, and Dora, a monstress without memories. But while they struggle to restore the King to his throne, they face intrigues from within and conquest from without. As usurpers circle the defenseless domain and an impossible shadow awaits its own birth beside a rip in reality, the denizens of the Dreaming play out their stories of loss and love, resignation and resistance.
About HOUSE OF WHISPERS
Latoya is in a coma. Her girlfriend enlists the help of Latoya's two younger sisters. Using the Book of Whispers, they mistakenly steal the essence of Erzulie, a deity of voodoo mythology. The psychic blow back of the spell causes her house to crash into the Dreaming, beside the Houses of Secrets and Mystery and their custodians, Cain and Abel.
In the real world, the awakened young woman suffers a mystical form of Cotard's Delusion—she believes she is already dead, and she's transmitting her belief to others, causing them to become guardians of the Gap that has appeared in the Dreaming.
About LUCIFER
A few years ago, the devil vanished. Some people say he died or simply ran away, while others believe he never existed at all. But we aren't some people. No. This is the one true story of what happened to the Prince of Lies, the Bringer of Light—Lucifer, the blind, destitute old man, who lives in a small boarding house in a quiet little town, where nothing is quite what it seems and no one can leave. He's trapped, you see? Trapped in a bizarre prison with no memory of how he got there or why. Meanwhile in Los Angeles, a dying policeman believes his suffering may be a call to a divine mission—one that draws him towards revelations regarding the devil himself.
About BOOKS OF MAGIC
Timothy Hunter may be destined to become the most powerful magician in the universe, but he's still a London teenager and having magical abilities complicates things more than it helps. It's not like he can use magic to pass his exams, stop being bullied, or convince his cute friend to date him. And while Tim's trying to live his life, there are cultists who want to kill him, believing his power will eventually corrupt him, and turn him into a merciless mage. Oh, and those are the good guys. Luckily, his new substitute teacher is more than she appears, and may be able to help Tim discover the mystery behind the Books of Magic.
LOOK FOR FREE COMICS AT CQ!
CQ is in the second week of providing free comics when you purchase your weekly comics. If
we forget to offer you a free book, please feel free to act. Limit one per person per week with purchase!
Sign up on our website for our mailing list!
If you read our weekly newsletter by clicking the link on Facebook or Twitter, consider joining our e-mail list! You can have the weekly newsletter emailed directly to you, as well as any important alerts! It's easy! On the front page of our website, along the right side you'll see "CQ Mailing Lists." Under that, just click "Sign up for our CQ Weekly Mailing Lists" or Click Here and sign up now!
NEW ARRIVALS!
OBLIVION SONG BY KIRKMAN & DE FELICI #1 $3.99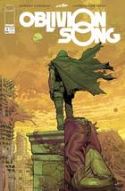 (W) Robert Kirkman (A) Annalisa Leoni (A/CA) Lorenzo De Felici
A decade ago, 300,000 citizens of Philadelphia were suddenly lost in Oblivion. The government made every attempt to recover them, but after many years, they gave up. Nathan Cole…won't. He makes daily trips, risking his life to try and rescue those still living in the apocalyptic hellscape of Oblivion. But maybe…Nathan is looking for something else? Why can't he resist the siren call of the Oblivion Song
AMAZING SPIDER-MAN #797 LEG $3.99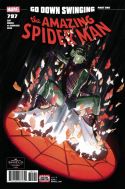 (W) Dan Slott (A) Stuart Immonen (CA) Alex Ross
GO DOWN SWINGING Part 1
The Green Goblin is back – and scarier than ever! Dan Slott has saved his most harrowing Spider-Man story for last as he and Stuart Immonen kick off the AMAZING SPIDER-MAN story ten years in the making. Osborn got his crazy back and has a plan that'll make all his past plans look like child's play. Peter Parker and the people he loves (ALLof them) are in deep trouble. And who or what is the RED GOBLIN?! The only way Spider-Man survives is to GO DOWN SWINGING!
GIDEON FALLS #1 $3.99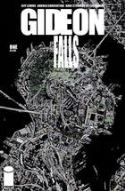 (W) Jeff Lemire (A/CA) Andrea Sorrentino
A brand-new ongoing series from the acclaimed bestselling creative team of Old Man Logan and Green Arrow! The lives of a reclusive young man obsessed with a conspiracy in the city's trash, and a washed-up Catholic priest arriving in a small town full of dark secrets, become intertwined around the mysterious legend of The Black Barn, an otherworldly building that is alleged to have appeared in both the city and the small town, throughout history, bringing death and madness in its wake.
Rural mystery and urban horror collide in this character-driven meditation on obsession, mental illness, and faith.
INFINITY COUNTDOWN #1 (OF 5) LEG $4.99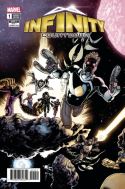 (W) Gerry Duggan (A) Aaron Kuder (CA) Adi Granov
The Saga of the Infinity Stones begins!
As the Infinity Stones reappear around the cosmos, the ultimate race for power is on!! Battles will be fought, blood will be spilled, lives will be lost… all as the greatest cosmic heroes and villains vie for possession of the Power Stone, towering over a remote asteroid, somehow grown to the size of a building. Watch as the path to Infinity opens before your eyes and the END lies near…
BATMAN #42 $2.99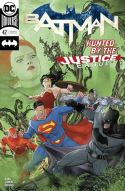 (W) Tom King (A/CA) Mikel Janin
"Everyone Loves Ivy" part two! Poison Ivy has taken control of every man, woman and child on the planet, and only Batman and Catwoman have escaped her influence. But will the pair of them be enough to nip this in the bud?
AVENGERS #683 LEG $3.99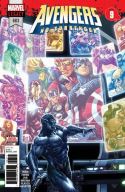 (W) Mark Waid, Al Ewing, Jim Zub (A) Paco Medina (CA) Mark Brooks
NO SURRENDER Part 9
THE AVENGERS WEEKLY EPIC CONTINUES!
Jarvis' life hangs by a thread. Only by voyaging into Jarvis' mind can the Beast save him – but what terrible secret is lurking inside the memory of the Avengers' loyal butler?
THIS WEEK IN TOYS/STATUES
MARVEL GALLERY THOR RAGNAROK THOR PVC FIG $45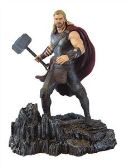 A Diamond Select Toys release! The highly anticipated Thor: Ragnarok movie is bringing us one of the most exciting Hulk looks ever, and this Marvel Gallery PVC Diorama captures him at his most enraged! Measuring approximately 12 inches tall, this sculpture of a fully armored Hulk wielding twin weapons is the must-have collectable from Thor: Ragnarok. Featuring detailed sculpting and paint applications, this 9-inch scale diorama comes packaged in a full-color window box and is in scale to all other Gallery and Femme Fatales figures. Sculpted by Rocco Tartamella!
POP RICK & MORTY CORNVELIOUS DANIEL VINYL FIGURE $11.99



From Funko. Galactic Federation agent Cornvelious Daniel discovers SzeChuan Dipping Sauce on his mission to obtain the formula for inter-dimensional travel. But that's not all! Cornvelious Daniel is now receiving the Pop! vinyl treatment. "Wow, this sauce is f*ing amazing…" Collect Cornvelious Daniel this winter!
REVOLTECH EVANGELION EVOLUTION EV-005 AF UNIT-02 $64.99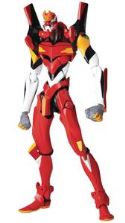 From Union Creative. Revoltech brings back their fantastic Evangelion Evolution releases with the gorgeous new EVA-02! Sculpted after its appearance in the theatrical films, this EVA-02 stands a majestic 5 1/2″ tall, and has been designed to duplicate the fantastic acrobatic moves seen on screen, with its extensive jointing and improved flexibility. Like all Revoltechs, it comes with tons of great accessories: special shoulder and forearm parts for its aerial mode, two progressive knives, a crossbow railgun, umbilical cable, 12 hands, an "Angel core" to kick around, and four tentacles from the 7th Angel!
STREET FIGHTER V AKUMA S.H.FIGUARTS AF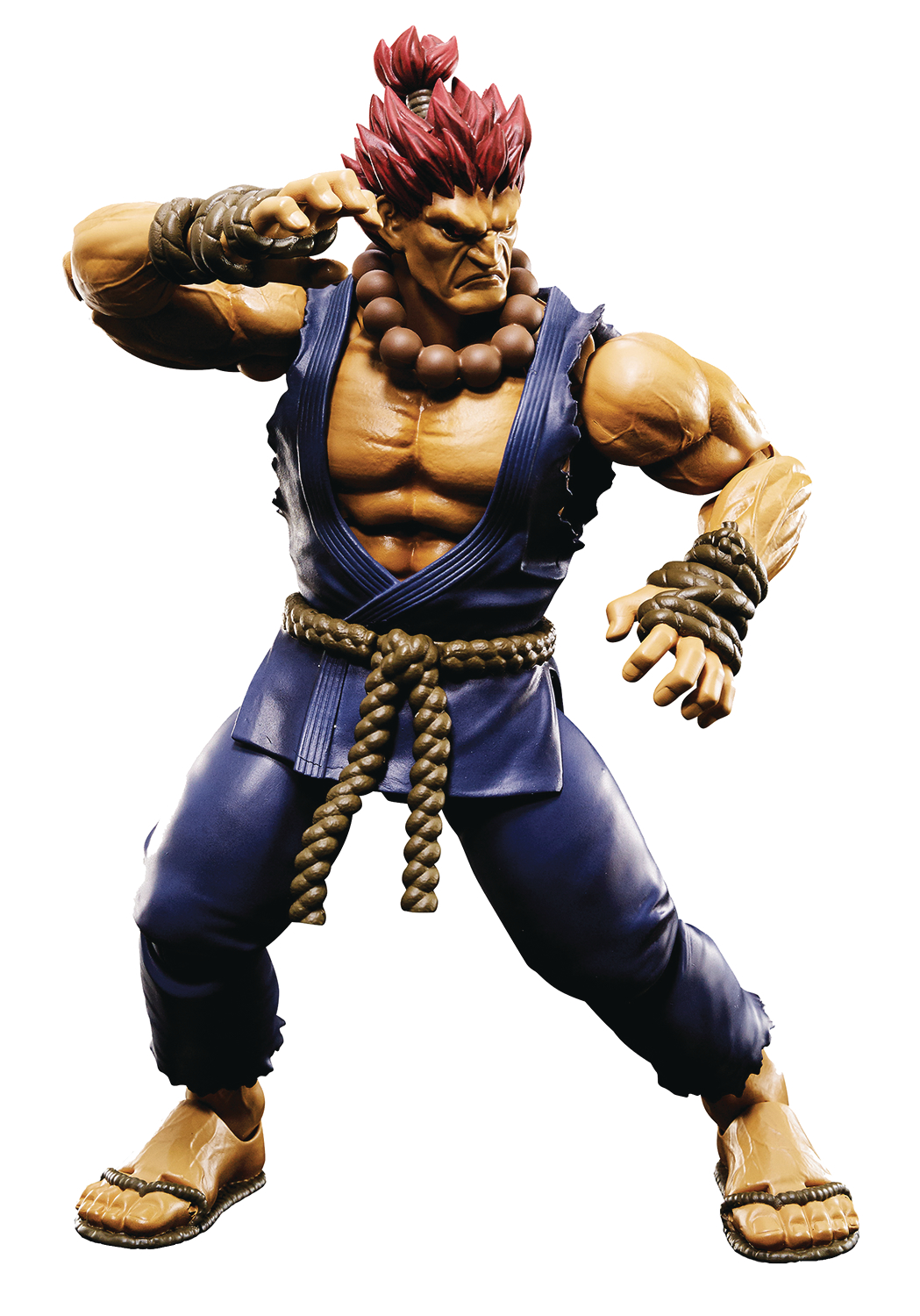 From Tamashii Nations. "I am Akuma, supreme master of the fist!" The demon and fellow disciple of Ryu from the Street Fighter series joins the S.H.Figuarts lineup! Similar to the Tekken figures coming out next month, it is based on the new fighting body developed for action-packed characters, it allows you to pose Akuma in his trademark moves without sacrificing the appearance of the figure. Includes two facial expressions, 2 pairs of optional hands, Hadoken effect, one set of effect supports, and backdrop (2 sheets).
Trade-paperbacks of the Week!
BATMAN & HARLEY QUINN HC $24.99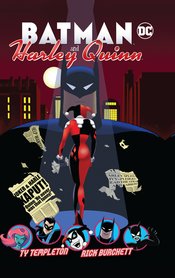 (W) Ty Templeton, Jeff Parker, Amanda Deibert, Matthew Dow Smith (A) Luciano Vecchio, Craig Rousseau, Sandy Jarrell, David Hahn, Dario Brizuela (A/CA) Rick Burchett
Ty Templeton and Rick Burchett reunite for a story that serves as a sequel to the Batman and Harley Quinn animated film! Harley Quinn is a legend in her own mind, so when she realizes The Joker thinks of her as more of a sidekick, she takes her revenge! But before Batman can swoop in and cart her off to Arkham Asylum, her pal Poison Ivy rescues her! But if the only way to get rid of her sidekick status is to strike out on her own, will Harley be willing to try it? And does that mean…joining Batman? Collects BATMAN AND HARLEY QUINN digital chapters #1-12.
WALKING DEAD TP VOL 29 $16.99


(W) Robert Kirkman (A) Stefano Gaudiano, Cliff Rathburn (CA) Dave Stewart (A/CA) Charlie Adlard
Recent events have thrown Alexandria into turmoil, and now Rick, Dwight, Eugene, and Negan all have something to prove.
Collects THE WALKING DEAD #169-174
IT CREPT FROM THE TOMB SC $29.95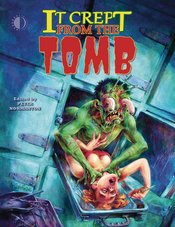 Just when you thought it was safe to walk the streets again, From The Tomb (the UK's preeminent magazine on the history of horror comics) digs up more tomes of terror from the century past. It Crept From The Tomb(the second "Best of" collection) uncovers atomic comics lost to the Cold War, rarely seen (and censored) British horror comics, the early art of Richard Corben, Good Girls of a bygone age, Tom Sutton, Don Heck, Lou Morales, Al Eadeh, Bruce Jones' Alien Worlds, HP Lovecraft in Heavy Metal, and a myriad of terrors from beyond the stars and the shadows of our own world! It features comics they tried to ban, from Atlas, Charlton, Comic Media, DC, EC, Harvey, House of Hammer, Kitchen Sink, Last Gasp, Pacific, Skywald, Warren, and more from the darkest of the horror genre's finest creators!
BATMAN & SUPERMAN IN WORLDS FINEST THE SILVER AGE VOL 02 $24.99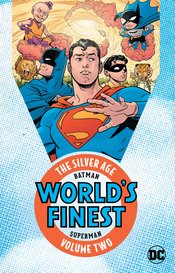 (W) Edmond Hamilton, Jerry Coleman, Bill Finger (A) Dick Sprang, Curt Swan, Stan Kaye, Ray Burnley, Charles Paris, Sheldon Moldoff (CA) Evan "Doc" Shaner
The adventures of the World's Finest Heroes continue in this new collection of tales from the 1950s as Superman and Batman encounter alien gamblers, battle a space explorer turned villain, foils Lex Luthor's attempt to conquer the bottle city of Kandor and visit an exhibit of futuristic crime-fighting inventions in Gotham City. Plus: Bat-Mite and Mr. Mxyzptlk trade foes and engage in a battle of magic! Collecting stories from WORLD'S FINEST COMICS #95-116.
MASTER LIST OF STUFF ARRIVING THIS WEEK!
ADVENTURE TIME #74 3.99
ADVENTURE TIME #74 SUBSCRIPTION BURRELL VAR 3.99
AMAZING SPIDER-MAN #795 2ND PTG VAR LEG 3.99
AMAZING SPIDER-MAN #797 BY ROSS POSTER 8.99
AMAZING SPIDER-MAN #797 CRAIN MIGHTY THOR VAR LEG 3.99
AMAZING SPIDER-MAN #797 LEG 3.99
ASSASSINISTAS #3 CVR A HERNANDEZ 3.99
ASSASSINISTAS #3 CVR B KOCH 3.99
AVENGERS #679 2ND PTG JACINTO VAR LEG 3.99
AVENGERS #683 LEG 3.99
AVENGERS #683 RAMOS MIGHTY THOR VAR LEG 3.99
AVENGERS & THE INFINITY GAUNTLET TP 15.99
BANE CONQUEST #10 (OF 12) 3.99
BART SIMPSON BUST UP GN 16.99
BATMAN #42 2.99
BATMAN #42 VAR ED 2.99
BATMAN & HARLEY QUINN HC 24.99
BATMAN & SUPERMAN IN WORLDS FINEST SILVER AGE VOL 02 24.99
BATMAN BY NEAL ADAMS TP BOOK 01 24.99
BATMAN WHITE KNIGHT #6 (OF 8) 3.99
BATMAN WHITE KNIGHT #6 (OF 8) VAR ED 3.99
BLACK BETTY #2 CVR A DA SACCO 4.99
BLACK BOLT #11 LEG 3.99
BLACK LIGHTNING COLD DEAD HANDS #5 (OF 6) 3.99
BLACK PANTHER ACTION MOON BI-FOLD WALLET 15.95
BLAME! KILLY 1/12 SCALE AF 65
BLAME! SAFEGUARD 1/12 SCALE AF 60
BLAZING COMBAT HC (CURR PTG) 29.99
BLOODSHOT SALVATION #7 CVR A LEMIRE 3.99
BLOODSHOT SALVATION #7 CVR B ALLEN 3.99
BLOODSHOT SALVATION #7 CVR C GUEDES 3.99
BLOODSHOT SALVATION #7 PRE-ORDER BUNDLE ED 3.99
BOMBSHELLS UNITED #13 2.99
BUFFY THE VAMPIRE SLAYER OMNIBUS SEASON 8 TP VOL 02 24.99
BURNE HOGARTH TARZAN HC VOL 05 ADVENTURERS 49.95
CAPTAIN AMERICA #699 LEG 3.99
CHIMICHANGA HC SORROW OF WORLDS WORST FACE
DBZ BLOOD OF SAIYANS SON GOKU FIG
DBZ GRANDISTA RESOLUTION OF SOLDIERS VEGETA FIG
DC GALLERY SUPERMAN VS FLASH RACING STATUE 295
DEATHSTROKE #29 3.99
DEATHSTROKE #29 VAR ED 3.99
DEJAH THORIS #2 CVR A MCKONE 3.99
DOCTOR STAR & KINGDOM LOST TOMORROWS #1 3.99
DOCTOR STAR & KINGDOM LOST TOMORROWS #1 VAR CVR 3.99
DOCTOR STRANGE BY ALEX ROSS POSTER 8.99
DOCTOR STRANGE DAMNATION #2 (OF 4) LEG 3.99
DOCTOR STRANGE DAMNATION #2 (OF 4) LIM VAR LEG 3.99
DOCTOR WHO 10TH YEAR THREE #14 CVR A ZANFARDINO 3.99
DOCTOR WHO 10TH YEAR THREE #14 CVR B PHOTO 3.99
DOCTOR WHO 10TH YEAR THREE #14 CVR C ABADZIS 3.99
DOCTOR WHO COMP HIST HC VOL 64 2ND DOCTOR STORIES 18.99
DOCTOR WHO MAGAZINE #522 11.99
DODGE CITY #1 3.99
DONALD AND MICKEY BIG FAT FLAT BLOT PLOT TP 12.99
DORBZ BLACK PANTHER BLACK PANTHER VIN FIG 7.99
DRAGON BALL SCULTURES BULMA ENDING VER FIG
DREAMLESS #1 4.99
EAST OF WEST #36 CVR A DRAGOTTA 3.99
ELSEWHERE #5 3.99
EXIT STAGE LEFT THE SNAGGLEPUSS CHRONICLES #3 (OF 6) 3.99
EXTREMITY #12 CVR A JOHNSON 3.99
FIGHTING AMERICAN TIES THAT BIND #1 CVR A ORDWAY 3.99
FIGHTING AMERICAN TIES THAT BIND #1 CVR B KIRBY 3.99
FIREBUG TP 16.99
FIX #11 3.99
FRANKENSTEIN ALIVE ALIVE #4 4.99
GALAKTIKON #5 3.99
GIDEON FALLS #1 CVR A SORRENTINO 3.99
GIDEON FALLS #1 CVR B LEMIRE 3.99
GIDEON FALLS #1 CVR C JOCK 3.99
GRAVEDIGGERS UNION #5 3.99
GREEN ARROW #38 3.99
GREEN ARROW #38 VAR ED 3.99
GREEN HORNET #1 CVR A CHOI 3.99
GREEN HORNET #1 CVR B IHDE 3.99
GREEN LANTERNS #42 2.99
GREEN LANTERNS #42 VAR ED 2.99
HARLEY & IVY MEET BETTY & VERONICA #6 (OF 6) 3.99
HARLEY & IVY MEET BETTY & VERONICA #6 (OF 6) VAR ED 3.99
HARLEY QUINN #39 2.99
HARLEY QUINN #39 VAR ED 2.99
HAWKEYE #16 LEG 3.99
HEAVY METAL #289 CVR C BROWNE 8.95
HELLBLAZER TP VOL 03 THE INSPIRATION GAME REBIRTH 16.99
HELLCHILD INFERNO ONE SHOT #0 CVR A CHIN 5.99
HELLCHILD INFERNO ONE SHOT #0 CVR B GOH 5.99
HERO CATS #21 3.99
HIGHEST HOUSE #1 4.99
I HATE FAIRYLAND #17 CVR A YOUNG 3.99
ICEMAN #11 LEG 3.99
IMAGE PLUS #7 (WYTCHES THE BAD EGG PT 7)
INCOGNEGRO RENAISSANCE #2 (MR) 3.99
INFINITY COUNTDOWN #1 (OF 5) LEG 4.99
INFINITY COUNTDOWN #1 (OF 5) LIM WRAPAROUND VAR LEG 4.99
INJUSTICE 2 #21 2.99
IT CREPT FROM THE TOMB SC 29.95
JEM & THE HOLOGRAMS DIMENSIONS #4 CVR A BOEH 3.99
JETSONS #5 (OF 6) 3.99
JETSONS #5 (OF 6) VAR ED 3.99
JOJOS BIZARRE ADV FIGURE GALLERY V6 JOTARO FIG
JUDGE DREDD BLESSED EARTH TP VOL 02 15.99
JUGHEAD THE HUNGER #4 CVR A GORHAM 3.99
JUGHEAD THE HUNGER #4 CVR B T REX 3.99
JUGHEAD THE HUNGER #4 CVR C WALSH 3.99
JUSTICE LEAGUE #40 2.99
JUSTICE LEAGUE #40 VAR ED 2.99
JUSTICE LEAGUE OF AMERICA TP V3 PANIC MICROVERSE 16.99
JUSTICE LEAGUE POWER & GLORY TP 19.99
KAGUYA SAMA LOVE IS WAR GN VOL 01 9.99
KAMANDI BY JACK KIRBY OMNIBUS HC 125
KOSHCHEI THE DEATHLESS #3 (OF 6) 3.99
LEGEND OF ZELDA TWILIGHT PRINCESS GN VOL 03 9.99
LIBRARIANS #4 (OF 4) CVR A MOLINE 3.99
LIBRARIANS #4 (OF 4) CVR B EZEKIEL JONES PHOTO 3.99
LOBSTER JOHNSON TP VOL 06 CHAIN FORGED IN LIFE 19.99
MAGE INC BACK PACK ED GN VOL 01 INTERN 12.99
MARVEL GALLERY THOR RAGNAROK THOR PVC FIG 45
MARVEL SUPER HERO ADVENTURES POSTER 8.99
MARVEL SUPER HERO NAUCK COLORING POSTER 8.99
MARVELS ANT-MAN AND WASP PRELUDE #1 (OF 2) 3.99
MECHABOYS TP 19.99
MIGHTY THOR #705 BY DAUTERMAN POSTER 8.99
MIRACULOUS TALES OF LADYBUG AND CAT NOIR DE EVILIZE 9.99
MISTER MIRACLE #5 (OF 12) 2ND PTG (MR) 3.99
NIGHTWING #40 2.99
NIGHTWING #40 VAR ED 2.99
OBLIVION SONG BY KIRKMAN & DE FELICI #1 3.99
ONE PIECE 3IN1 TP VOL 23 14.99
ONE PIECE KING OF ARTISTS LUFFY 20TH ANN FIG
ONE PIECE SCULTURES BIG ZOUKEIO6 ACE FIG
ONE PIECE SCULTURES SABO BURNING COLOR VER FIG
POP CUPHEAD LEGENDARY DEVIL VINYL FIGURE 10.99
POP MARVEL CONTEST OF CHAMPIONS CIVIL WARRIOR FIG 11.99
POP MARVEL CONTEST OF CHAMPIONS GUILLOTINE FIGURE 11.99
POP MARVEL CONTEST OF CHAMPIONS HOWARD THE DUCK 6IN 11.99
POP MARVEL CONTEST OF CHAMPIONS KING GROOT FIGURE 11.99
POP MONSTER HUNTER FELYNE VINYL FIGURE 11.99
POP MR BEAN MR BEAN VINYL FIGURE 11.99
POP RICK & MORTY CORNVELIOUS DANIEL VINYL FIGURE 11.99
POP RIDES JAMES BOND W/ASTON MARTIN VIN FIG 29.99
POP ROYAL FAMILY PRINCE CHARLES VINYL FIGURE 11.99
POP TEEN TITANS GO NIGHT BEGINS TO SHINE RAVEN VIN FIG 11.99
POP WALKING DEAD EZEKIEL VINYL FIGURE 11.99
POP WALKING DEAD NEGAN CLEAN SHAVEN VINYL FIGURE 11.99
POP WALKING DEAD RICHARD VINYL FIGURE 11.99
PRISM STALKER #1 2.99
PSYCHO PASS INSPECTOR SHINYA KOGAMI TP VOL 04 11.99
QQ QUEENS QUALITY GN VOL 03 9.99
RASPUTIN VOICE OF DRAGON #5 (OF 5) 3.99
REAL LIFE GN VOL 01 15
RED SONJA WORLDS AWAY TP VOL 02 19.99
REVOLTECH EVANGELION EVOLUTION EV-005 AF UNIT-02 64.99
REVOLTECH EVANGELION EVOLUTION EV-006 AF UNIT-04 64.99
RICK & MORTY PRESENTS THE VINDICATORS #1 CVR A 4.99
RICK & MORTY PRESENTS THE VINDICATORS #1 CVR B 4.99
RISE OF BLACK PANTHER #3 (OF 6) LEG 3.99
RISE OF BLACK PANTHER #3 (OF 6) MARVEL SUPER HEROES ADV 3.99
ROGUE & GAMBIT #3 (OF 5) LEG 3.99
SAVAGE DRAGON #232 3.99
SCALES & SCOUNDRELS #7 3.99
SCARLETTS STRIKE FORCE #3 CVR A TOLIBAO 3.99
SHADE THE CHANGING WOMAN #1 3.99
SHADE THE CHANGING WOMAN #1 VAR ED 3.99
SHADOW BATMAN #6 (OF 6) CVR A PETERSON 3.99
SHADOW BATMAN #6 (OF 6) CVR B SEGOVIA 3.99
SHADOW BATMAN #6 (OF 6) CVR C IENCO 3.99
SHADOW BATMAN #6 (OF 6) CVR D FORNES 3.99
SHADOW BATMAN #6 (OF 6) CVR E TIMPANO EXC SUB VAR 3.99
SHE-HULK #163 LEG 3.99
SKYLANDERS QUARTERLY SPYRO & FRIENDS BITING BK CVR A 4.99
SKYLANDERS QUARTERLY SYPRO & FRIENDS BITING BK CVR B 4.99
SONIC & TALES OF DECEPTION SC 6.99
SONIC THE HEDGEHOG MAD LIBS SC 4.99
SONITUS #1 (OF 3) 1.5
SPIDER KING #1 CVR A DARMINI 3.99
SPIDER KING #1 CVR B CHAN 3.99
SPIDER-MAN #238 LEG 3.99
SPIDER-MAN DEADPOOL BY KELLY & MCGUINNESS HC 34.99
SPLATOON MANGA GN VOL 02 9.99
SPREAD #25 CVR A STRAHM & SOBREIRO 3.99
SPREAD #25 CVR B SOBREIRO 3.99
STAR TREK BOLDLY GO #17 CVR A TO 3.99
STAR TREK BOLDLY GO #17 CVR B OSSIO 3.99
STAR WARS #44 3.99
STAR WARS #44 CHRISTOPHER ACTION FIGURE VAR 3.99
STAR WARS #44 REIS GALACTIC ICON VAR 3.99
STAR WARS ADVENTURES #7 CVR A GALLOWAY 3.99
STAR WARS ADVENTURES #7 CVR B PEPPERS 3.99
STAR WARS DROIDS MAD LIBS SC 4.99
STAR WARS INSIDER #179 NEWSSTAND ED 7.99
STAR WARS INSIDER #179 PX ED 7.99
STRANGERS IN PARADISE XXV #2 3.99
STREET FIGHTER CHUN-LI BATTLE COSTUME BISHOUJO STATUE 84.99
STREET FIGHTER V AKUMA S.H.FIGUARTS AF
SUPER SONS TP VOL 02 PLANET OF THE CAPES REBIRTH 14.99
SUPERMAN #42 2.99
SUPERMAN #42 VAR ED 2.99
THANOS #13 3RD PTG SHAW VAR LEG 3.99
THE XII #1 (OF 5) 1.5
TICK 2018 #3 3.99
TRUE BELIEVERS VENOM SYBIOSIS #1 1
TRUE BELIEVERS VENOM VS SPIDER-MAN #1 1
UBER INVASION #12 3.99
UBER INVASION #12 WAR CRIMES CVR 3.99
UBER INVASION #12 WRAP CVR 3.99
UNBEATABLE SQUIRREL GIRL HC VOL 03 34.99
UNCLE SCROOGE BODACIOUS BUTTERFLY TRAIL TP 12.99
VAN HELSING VS ROBYN HOOD #3 (OF 4) CVR A CHEN 3.99
VAN HELSING VS ROBYN HOOD #3 (OF 4) CVR B WHITE 3.99
VENOM #163 LEG 3.99
VENOMIZED BY BRADSHAW POSTER 8.99
WALKING DEAD #177 CVR A ADLARD & STEWART 3.99
WALKING DEAD #177 CVR B SIENKIEWICZ 3.99
WALKING DEAD TP VOL 29 16.99
WAR MOTHER TP VOL 01 9.99
WELCOME TO WORLD OF SONIC SC 7.99
WICKED & DIVINE #34 CVR A MCKELVIE & WILSON 3.99
WILD STORM #12 3.99
WILD STORM #12 LEE VAR ED 3.99
X-MEN GOLD #23 LEG 3.99
X-MEN GOLD #23 PEARSON NEW MUTANTS VAR LEG 3.99
X-MEN RED #2 LEG WW 3.99
YU GI OH ARC V GN VOL 03 9.99
We hope to see you soon at CQ!
Visit us at 2260 Morgan Avenue, Evansville
On the web at www.comicquest.com
On Facebook www.facebook.com/comicquestevansville
On Twitter @cqevansville
On Instagram: @comicquestevansville
Contact us at sales@comicquest.com or by phone at 812-474-1133