Comic Quest Weekly for 5/21/18
UPCOMING MANGA RELEASES FOR THE SUMMER!
Dark Horse gets us started this month with the first volume of Danganronpa 2: Ultimate Luck and Hope and Despair ! Fans of this absolutely bonkers visual novel series are sure to love the manga adaptation. In this sequel to the original Danganronpa, a new class at the (in)famous Hope's Peak Academy get a surprise school trip to a tropical paradise. Here, in the name of "hope," Ultimate Lucky Student Nagito Komaeda is willing to kill anybody and everybody… including himself!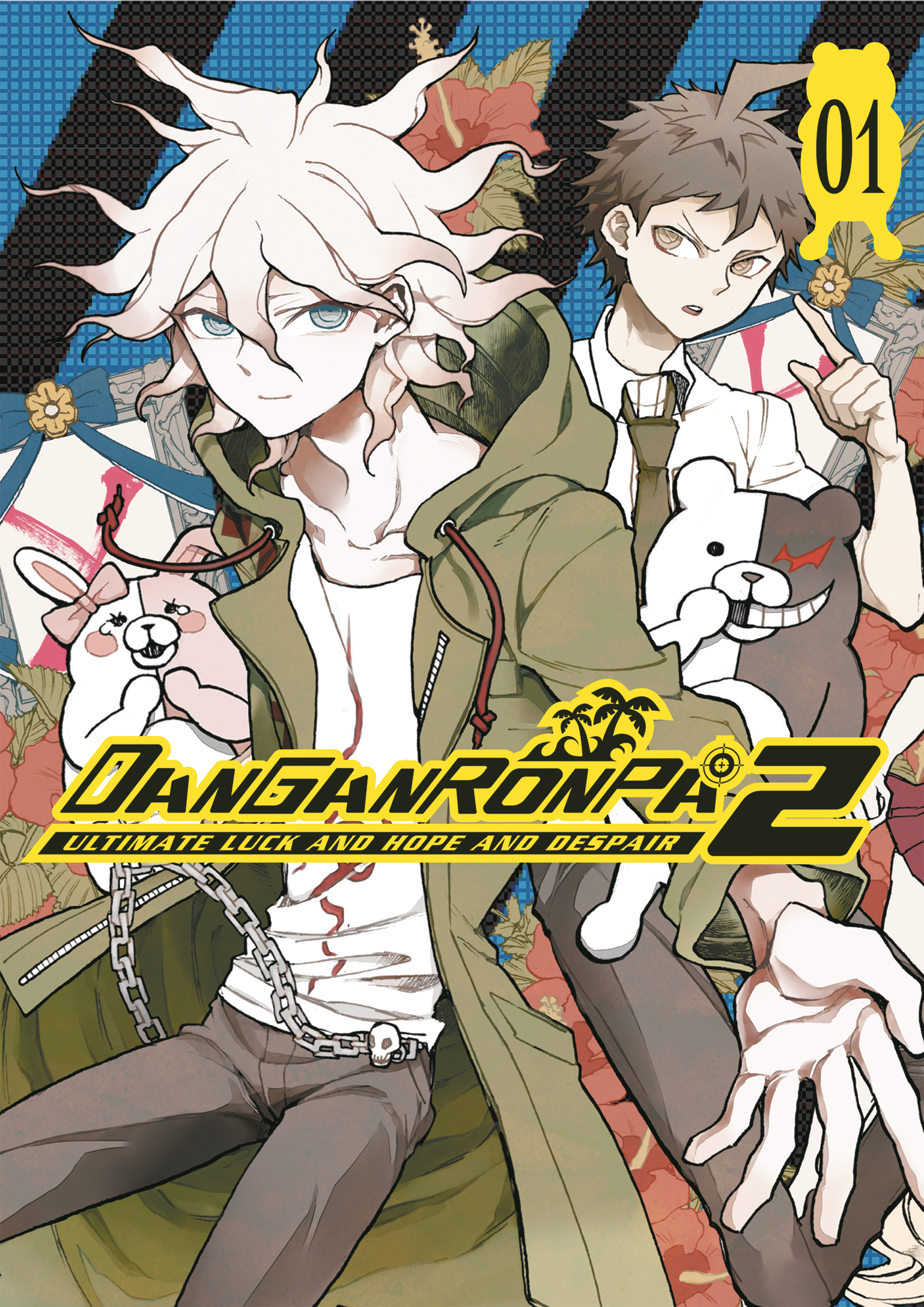 Kodansha is also bringing a smash-hit comedy to store shelves, by popular demand, with the first volume of Grand Blue Dreaming ! This is the absolute perfect summer read, as it features swimsuits, dumb jokes, beer, and even some uncomfortable nudity. The story follows a young boy who heads off to college in a seaside town, only to stumble into the Grand Blue Dive Shop, a place full of gorgeous female divers and various other lovable idiots. This coming-of-age tale is also set to start airing as an anime this July, so there's no better time to pick up this manga!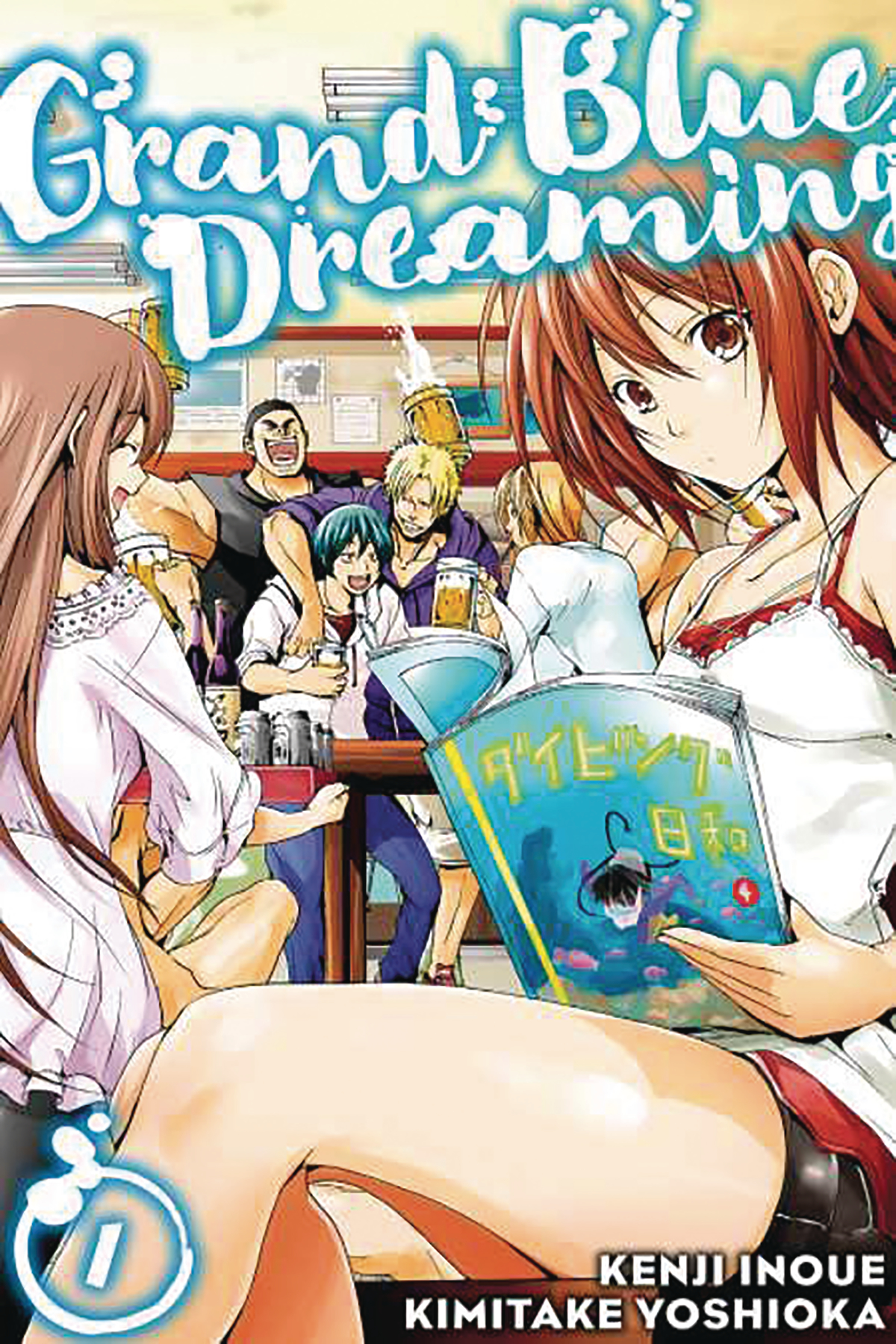 Captain Harlock is one of the most recognizable characters in anime and manga history, and Seven Seas Entertainment is bringing over the story that made him a legend with the second volume of Captain Harlock Classic Collection ! After a mysterious sphere collides with Tokyo, legends seemingly born of the ancient Mayan civilization appear. In truth, however, the beings are alien invaders known as the Mazone, plant women who wandered the earth in bygone ages – and have now returned to make it theirs. With a ragtag crew of renegades at his side, only the space pirate Captain Harlock has what it takes to save the planet.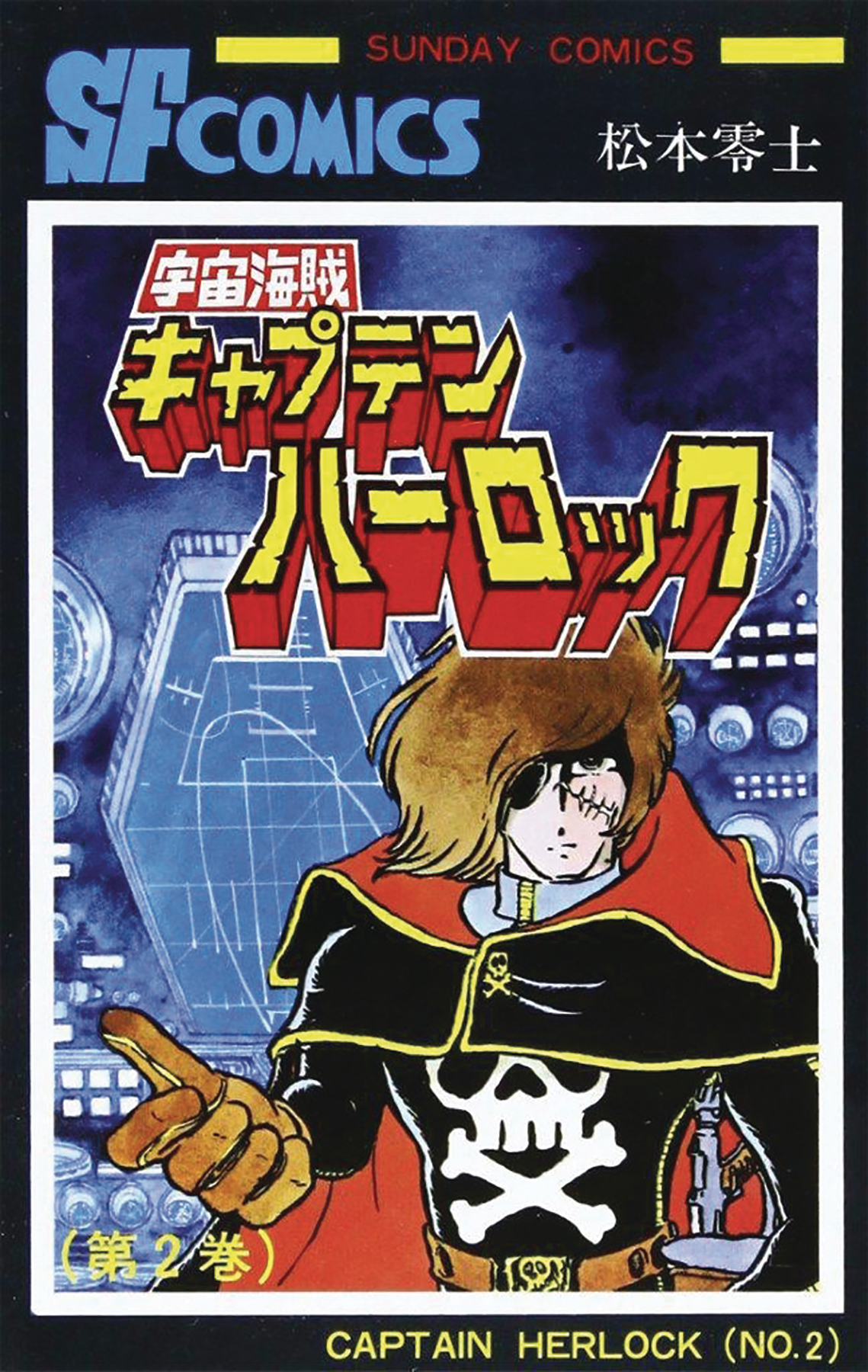 Zombie stories continue to be popular around the world, and Tokyopop has a book sure to please the zombie aficionado – Undead Messiah! A pregnant woman is pursued by a supernatural creature. On the internet, videos of a bandaged hero surface. A 15-year-old, Tim Muley, makes a terrible discovery in his neighbor's garden. Three seemingly unrelated events, all of which seem to point to an imminent zombie apocalypse! But this time the story's not about the end of mankind – it's about a new beginning!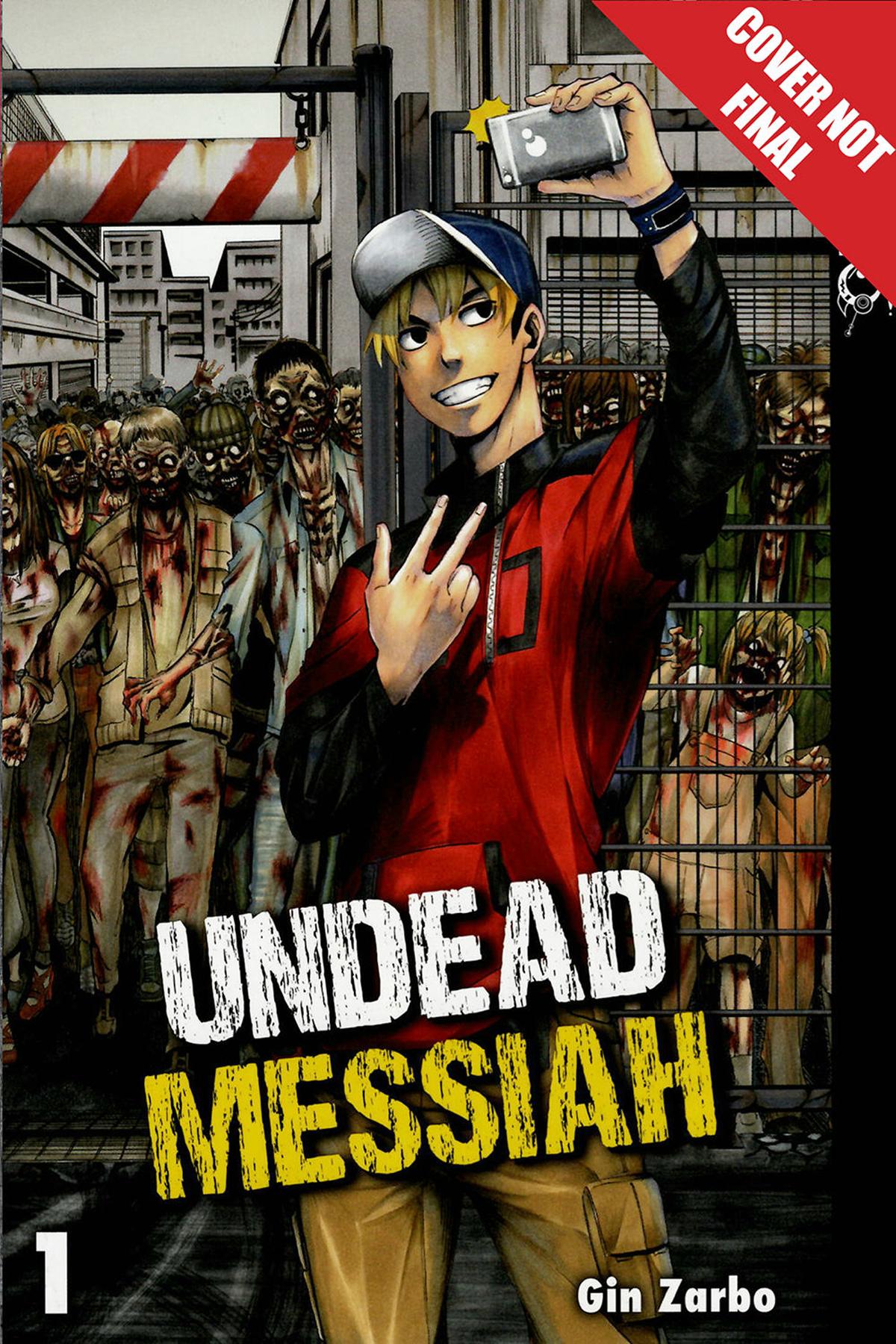 My Hero Academia is huge right now and is definitely one of the most popular series out there, so you'll want to get your hands on the first volume of the new side-story, My Hero Academia: Vigilantes being published by Viz Media! This story focuses on Koichi Haimawari, a young college student who ends up fighting crime outside of the approved and legal methods for doing so. Though Koichi and his pals have their hearts in the right place, they soon discover that fighting evil takes a lot more than just being brave!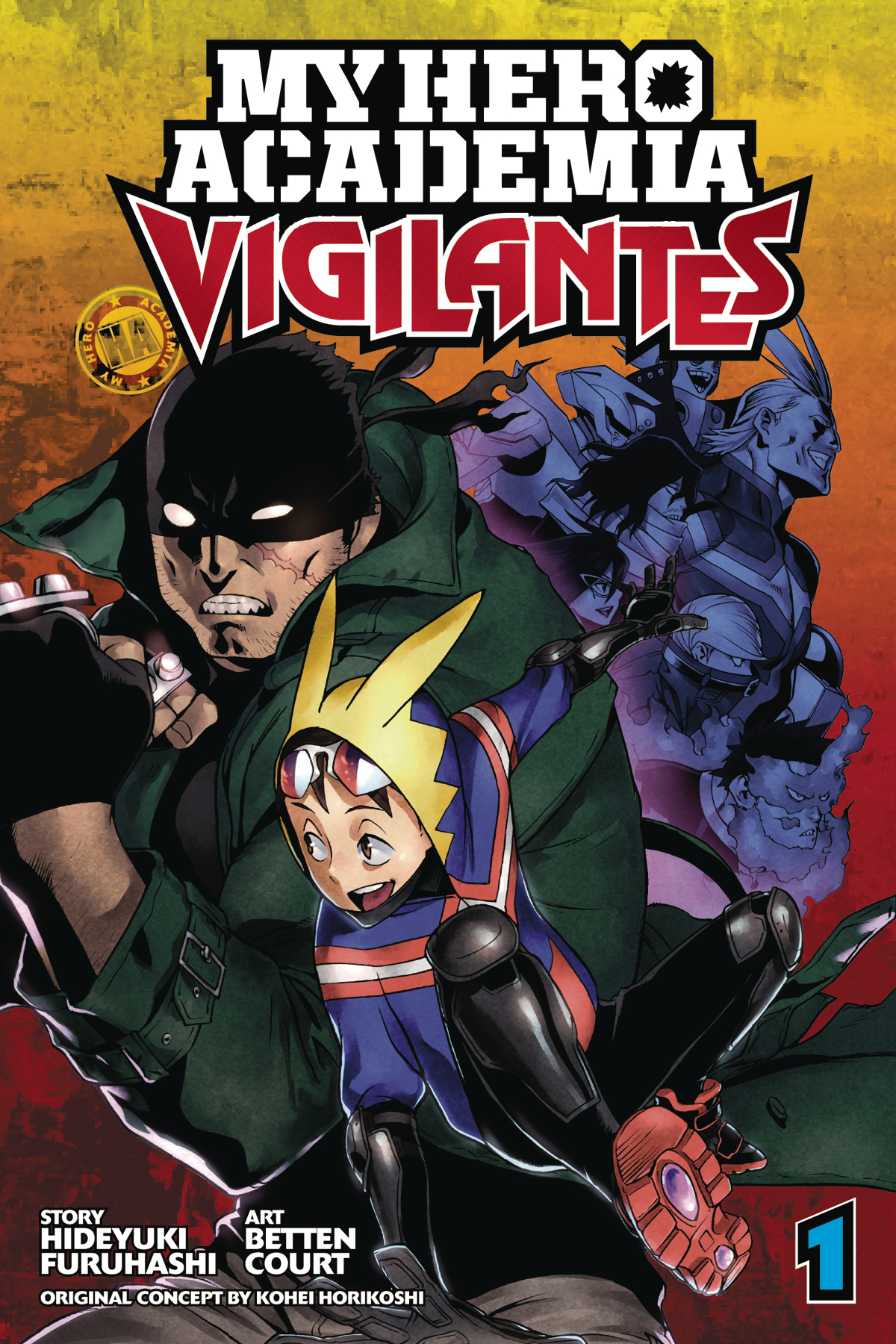 Viz will also be debuting the first volume of Demon Slayer: Kimetsu no Yaiba! Learning to destroy demons won't be easy, and Tanjiro barely knows where to start. The surprise appearance of another boy named Giyu, who seems to know what's going on, might provide some answers-but only if Tanjiro can stop Giyu from killing his sister first! This series is currently ongoing in Shonen Jump in Japan and is definitely one worth paying close attention to!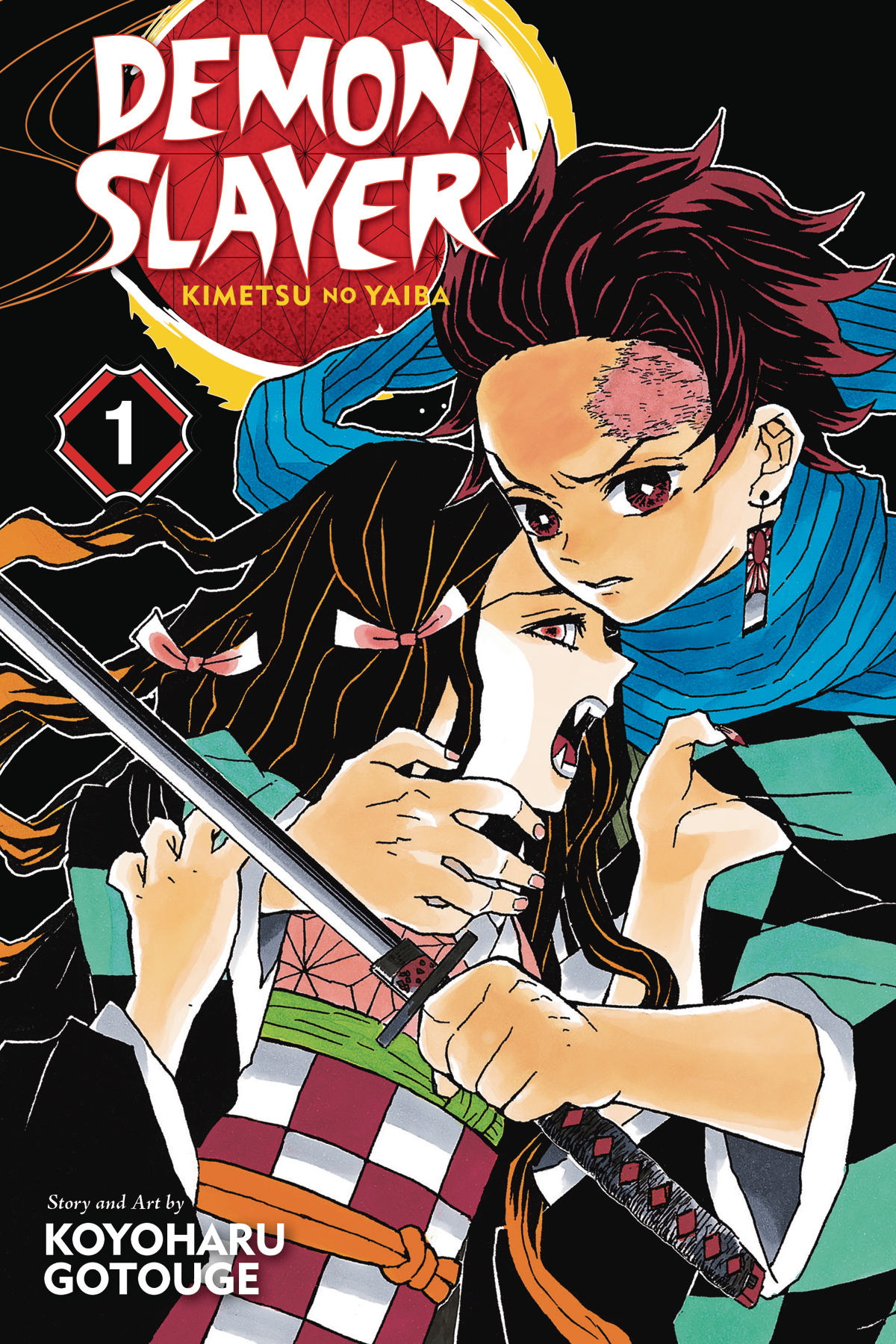 Fruits Basket has long been a fan favorite when it comes to shoujo manga, and the story returns – and continues – with the first volume of Fruits Basket Another being brought your way by Yen Press! Sawa Mitoma, a shy and unconfident girl, has just started high school, and it's already not going well… until she makes friends meets the President and Vice-President of the student council. But little does she know, they're Sohmas!? It's Fruits Basket… again! Follow the next generation of Sohmas in this new series!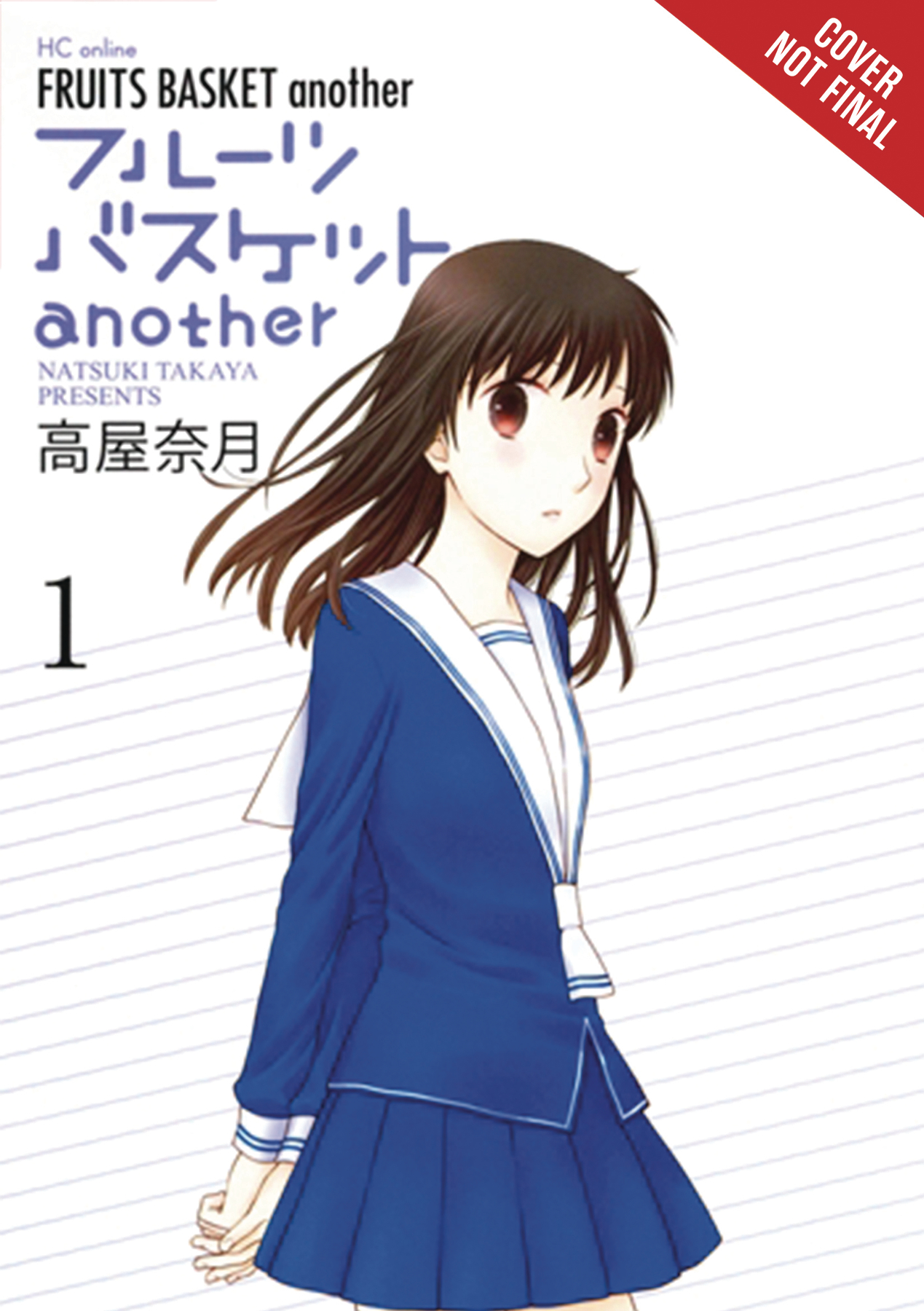 NEW ARRIVALS!
INVINCIBLE IRON MAN #600 LEG $5.99



BRIAN BENDIS ENDS HIS MARVEL TENURE WITH THIS VERY SPECIAL OVERSIZED ANNIVERSARY ISSUE!
Tony Stark is back, but in what form? At least five huge surprises await new and old fans alike. Industry legend Brian Michael Bendis drops his final Marvel Comic to end an era, and he's going out big! This super-sized anniversary extravaganza features artistic contributions from a bevy of Bendis' collaborators from over the years, including Jim Cheung, David Marquez, Mike Deodato Jr., Mark Bagley, Leinil Francis Yu, Daniel Acuña and a few other surprises! All this and a huge new villain arises! And the futures of Tony, Riri Williams and Victor Von Doom are all revealed!
FLASH #47 $2.99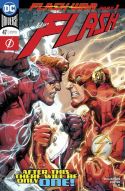 (W) Joshua Williamson (A/CA) Howard Porter
"FLASH WAR" part one! Barry Allen and Wally West… at war?! The long-rising tension between mentor and former sidekick is brought to a head when the Renegades of the 25th century come to claim Iris West for the murder of Eobard Thawne… but that's only the beginning of a plot that will change the future of The Flash forever! By the end, it will be Flash versus Flash in a mythology-shaking event!
MOON KNIGHT #195 LEG $3.99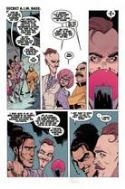 (W) Max Bemis (A) Paul Davidson (CA) Becky Cloonan
BEWARE THE COLLECTIVE!
• MOON KNIGHT faces one of his most unusual foes yet, a multi-limbed amalgamation of bodies known as THE COLLECTIVE!
• What monstrous science could have led to this unholy creature's creation? What, indeed, is being taught at universities these days?
• We know schools have their cliques, but this is ridiculous!
STAR WARS ANNUAL #4 4.99
(W) Cullen Bunn (A) Marc Laming, Roland Boschi, Ario Anindito (CA) Tradd Moore
Strap in, racing fans – we're going podracing! Bring your betting money, because this is going to be a high-stakes race, with rebel Luke Skywalker, smuggler Sana Starros and even a certain Dark Lord in attendance! PLACE YOUR BETS!
TERRIFICS #4 $2.99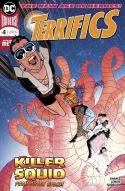 (W) Jeff Lemire (A/CA) Evan Shaner
"THE GIRL FROM BGZTL"! Return with the Terrifics to the Phantom World! As our heroes continue their trek through the multiverse (dark or otherwise) to find a cure for the condition that binds them together, their journey brings them to the home planet of Phantom Girl. This is one tearful reunion you do not want to miss! Plus, a giant space squid attacks! That's right, a giant space squid!
BLACK PANTHER #1 $4.99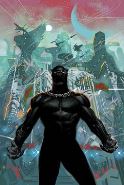 A NEW DIRECTION FROM TA-NEHISI COATES & DANIEL ACUñA!
A bold new direction for the Black Panther! For years, T'Challa has fought off invaders from his homeland, protecting Wakanda from everything from meddling governments to long-lost gods. Now, he will discover that Wakanda is much bigger than he ever dreamed…
Across the vast Multiverse lies an empire founded in T'Challa's name. Readers caught a glimpse of it in MARVEL LEGACY #1. Now find out the truth behind the Intergalactic Empire of Wakanda!
Ta-Nehisi Coates welcomes aboard fan-favorite artist Daniel Acuña for a Black Panther story unlike any other!
THIS WEEK IN TOYS/STATUES
LOZ DOG TAG FUN PACK 24 PC BMB DISP



The Legend of Zelda Collector Tag Fun Packs are sure to please fans and collectors of all ages! Link, Princess Zelda, and their friends and foes are here in this highly collectible set of epoxy-finish tags with foil effects, decal stickers, and tattoos. Look for a special subset featuring characters from The Legend of Zelda: Breath of the Wild! Each pack contains a stunning collector tag, a decal/sticker card featuring iconic art, a FunTat® tattoo card, a 3″ ball chain, a 22″ ball chain, and a checklist. Look for gold tags, shaped tags, foil-stamped stickers, & more!
PLANET OF THE APES CORNELIUS REACTION FIGURE



PLANET OF THE APES DOCTOR ZAIUS REACTION FIGURE



PLANET OF THE APES GENERAL URSUS REACTION FIGURE



PLANET OF THE APES NOVA REACTION FIGURE



PLANET OF THE APES TAYLOR REACTION FIGURE



PLANET OF THE APES ZIRA REACTION FIGURE



You maniacs! You won't want to miss this awesome collection of 1970s and 1980s-inspired figures from the Planet of the Apes films! Each 3 3/4-inch tall features 5 points of articulation that are sure to make you go ape. Choose from Cornelius, Doctor Zaius, General Ursus, Nova, Taylor, or Zira. Blister card packaging.
BVS DAH-002 DYNAMIC 8-CTION HEROES WONDER WOMAN PX AF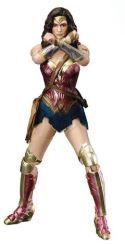 From Beast Kingdom. A PREVIEWS Exclusive. Beast Kingdom provides an all new interpretation of classic DC superhero Wonder Woman based on Gal Gadot's portrayal in Batman V Superman: Dawn of Justice in their D.A.H. (Dynamic 8ction Heroes) series! The figure is made with real human proportions, and has a total of 24 movable joints, allowing you to recreate any number of classic poses. With fine exterior design and detailed professional painting, not only are Wonder Woman's exquisite features and delicate visage perfectly recreated, her battle dress and gear are all faithfully recreated. A die cast version of Diana's Sword and shield are included.
DESTINY 2 7IN SCALE AF ASST



From McFarlane's Toys. From the popular Destiny 2 video game comes these awesome action figures of your favorite characters! The highly detailed figures of the Cayde 6, Ikora Rey, and Zavala modeled from in-game assets that features accurate and hyper realistic paint decoration and game accurate weapon accessories. Be on the lookout for figures with rare chase redeemable McFarlane Hellspawn emblem. Each figure is designed with over 14 points of articulation for dynamic posing. Each figure comes in window boxed collector packaging and featured on a disc display base
TRADE PAPERBACKS OF THE WEEK
SUPERMAN THE GOLDEN AGE TP VOL 04 $24.99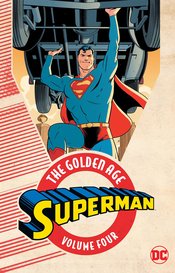 (W) Jerry Seigel (A) Joe Shuster, Leo Nowak, John Sikela, Paul Cassidy, Ed Dobrotka (CA) Evan "Doc" Shaner
The Man of Tomorrow's Golden Age adventures continue! In these tales from ACTION COMICS #41-47, SUPERMAN #12-15 and WORLD'S FINEST COMICS #3-5, Superman battles saboteurs, investigates a rash of plane crashes, faces a super-powered Luthor and much more!
BETTIE PAGE TP VOL 01 BETTIE IN HOLLYWOOD $17.99


(W) David Avallone (A) Colton Worley (A/CA) Joseph Michael Linsner
She's more modest than Ms. Blaise, but peels more than Ms. Emma. She out-vamps Vampirella, but she's sweeter than Honey West. She put the mod in model, and the bangs in bang-bang. Now the world can know the truth: her classified adventures back in 1951 Hollywood have been declassified. Dynamite, David Avallone and Colton Worley are proud to present The Secret Diary of Bettie Page, in handy comic book form. This volume collects Issues 1-4 of Bettie Page and an exclusive short story illustrated by Joseph Michael Linsner, originally published in Playboy Magazine, with an introduction by writer David Avallone.
ANIMOSITY EVOLUTION TP VOL 01 $14.99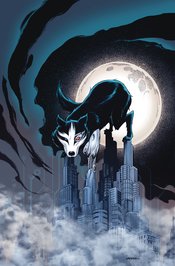 (W) Marguerite Bennett (A/CA) Eric Gapstur
One day, the animals woke up. They started thinking. They started talking. They started taking revenge. Now, they've started building. In a city by the sea, a new power is on the rise…and they're making an animal kingdom all their own.
Collecting the first five issue of this captivating ANIMOSITY spin-off series!
From the brilliant mind of creator/writer Marguerite Bennett (INSEXTS, Bombshells and Batwoman) with artwork by Eric Gapstur–ANIMOSITY: EVOLUTION is an exciting new series that expands upon this already amazing world!
CHARLEYS WAR DEFINITVE COLL TP VOL 01 BOY SOLDIER $26.99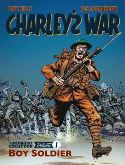 (W) Pat Mills (A) Joe Colquhoun
Join 16 year-old Charley Bourne as he eagerly signs up to fight on the Western front in 1916. The idealistic working class boy experiences the perilous arena of trench warfare, where every waking moment is a bitter fight for survival. As visceral, thrilling and compelling as on its debut, this intensely dramatic war story is the finest the comic book medium has ever produced. Written with acute political and historical insight by British comics legend Pat Mills, it is illustrated throughout with the breathtaking artwork of Joe Colquhoun. This first volume of Charley's War includes Charley's harrowing participation in one of the bloodiest encounters in human history, the Battle of the Somme.
MASTER LIST OF STUFF ARRIVING THIS WEEK!
ADVENTURE TIME BEGINNING OF END #1 3.99
ADVENTURE TIME BEGINNING OF END #1 SUB 3.99
ADVENTURE TIME COMICS #23 SUB 3.99
AMAZING SPIDER-MAN #794 5TH PTG IMMONEN VAR LEG WW 3.99
AMAZING SPIDER-MAN #798 3RD PTG IMMONEN VAR LEG 3.99
ANIMOSITY #14 3.99
ANIMOSITY EVOLUTION TP VOL 01 14.99
BARRIER #4 (OF 5) 3.99
BATGIRL #23 3.99
BATGIRL #23 VAR ED 3.99
BATMAN BEYOND #20 3.99
BATMAN BEYOND #20 VAR ED 3.99
BETTIE PAGE TP VOL 01 BETTIE IN HOLLYWOOD 17.99
BIG TROUBLE IN LITTLE CHINA OLD MAN JACK #9 3.99
BLACK HAMMER AGE OF DOOM #2 MAIN CVR 3.99
BLACK HAMMER AGE OF DOOM #2 VAR LEMIRE CVR 3.99
BLACK HOOD TP VOL 02 14.99
BLACK PANTHER #1 4.99
BLACK PANTHER #1 ARTGERM VAR 4.99
BLACK PANTHER #1 BLANK VAR 4.99
BLACK PANTHER LONG LIVE THE KING MPGN TP 14.99
BTVS SEASON 11 GILES #4 (OF 4) MAIN CVR 3.99
BVS DAH-002 DYNAMIC 8-CTION HEROES WONDER WOMAN PX AF
BVS DAH-003 DYNAMIC 8-CTION HEROES SUPERMAN PX AF
CATALYST PRIME INCIDENTALS #9 3.99
CHAMPIONS #20 LEG 3.99
CHARLEYS WAR DEFINITVE COLL TP VOL 01 BOY SOLDIER 26.99
CONAN OMNIBUS TP VOL 04 24.99
DARK SOULS AGE OF FIRE #1 (OF 4) CVR A ANGULO 3.99
DAYS OF HATE #5 (OF 12) 3.99
DC COMICS BATMAN SHORT COMIC STORAGE BOX
DC COMICS BATMAN JUMP SHORT COMIC STORAGE BOX
DC COMICS HARLEY QUINN GOTHAM SHORT COMIC STORAGE BOX
DEADLY CLASS #34 CVR A CRAIG 3.99
DEADLY CLASS #34 CVR B HENSLEY 3.99
DEADLY CLASS #34 CVR C VIRGIN CVR 3.99
DELTA 13 #1 CVR A JONES 3.99
DESTINY 2 7IN SCALE AF ASST
DETECTIVE COMICS #981 2.99
DETECTIVE COMICS #981 VAR ED 2.99
DOCTOR STRANGE #390 FERRY DEADPOOL VAR LEG 3.99
DOCTOR STRANGE #390 LEG 3.99
DOCTOR WHO COMP HIST HC VOL 67 2ND DOCTOR STORIES 18.99
DOCTOR WHO MAGAZINE SPECIAL #49 11.99
DOMINO #1 2ND PTG ARTIST VAR 3.99
DRAGONBALL SUPER BWSC V2 TRUNKS FIG
DUNGEON OF BLACK COMPANY GN VOL 01 12.99
ELSEWHERE #7 3.99
EXILES #3 GAME VAR 3.99
FACTORY #3 4.99
FALCON #8 LEG 3.99
FLASH #47 2.99
FLASH #47 VAR ED 2.99
FUNKO READY PLAYER ONE ACTION FIGURE 4PK SET 29.99
FURTHER ADV OF NICK WILSON #5 (OF 5) CVR A WOODS 3.99
FURTHER ADV OF NICK WILSON #5 (OF 5) CVR B CHURCHILL 3.99
GASOLINA #8 (MR) 3.99
GFT TALES OF TERROR VOL 4 #3 CVR A ERIC J 3.99
GFT TALES OF TERROR VOL 4 #3 CVR B BIFULCO 3.99
GFT TALES OF TERROR VOL 4 #3 CVR C GARVEY 3.99
GHOSTBUSTERS ANSWER THE CALL #5 CVR A 3.99
GHOSTBUSTERS ANSWER THE CALL #5 CVR A 3.99
GI JOE VS SIX MILLION DOLLAR MAN #4 3.99
GOLOSSEUM GN VOL 01 12.99
GREEN HORNET #3 CVR A MCKONE 3.99
HAL JORDAN AND THE GREEN LANTERN CORPS #45 2.99
HAL JORDAN AND THE GREEN LANTERN CORPS #45 VAR ED 2.99
HALO RISE OF ATRIOX HC 19.99
HELLBLAZER #22 3.99
HELLBLAZER #22 VAR ED 3.99
HER INFERNAL DESCENT #2 3.99
HIT-GIRL #4 CVR A REEDER 3.99
HIT-GIRL #4 CVR B B&W REEDER 3.99
HIT-GIRL #4 CVR C SCALERA 3.99
HOW TO TREAT MAGICAL BEASTS GN VOL 01 12.99
HUNT FOR WOLVERINE MYSTERY MADRIPOOR #1 (OF 4) 3.99
HUNT FOR WOLVERINE MYSTERY MADRIPOOR #1 (OF 4) VAR 3.99
IGNITION CITY TP VOL 01 SP ED 19.99
INCREDIBLE HULK #717 LEG 3.99
INFINITY 8 #3 3.99
INFINITY COUNTDOWN DARKHAWK #1 (OF 4) 3.99
INFINITY COUNTDOWN DARKHAWK #1 (OF 4) LIM VAR 3.99
INVADER ZIM #30 CVR A 3.99
INVADER ZIM #30 CVR B KROOKED GLASSES VAR 3.99
INVINCIBLE IRON MAN #600 BLANK VAR LEG 5.99
INVINCIBLE IRON MAN #600 LEG 5.99
JOHN CARPENTER TALES OF SCI FI VAULT TP 9.99
JUDGE DREDD MEGAZINE #395 13
JUSTICE LEAGUE NO JUSTICE #3 (OF 4) 3.99
KANCOLLE PLAMAX MF-17 YAMATO MDL KIT 66.99
KID LOBOTOMY TP VOL 01 19.99
LEGENDERRY RED SONJA #4 (OF 5) 3.99
LEGION #5 (OF 5) LEG 3.99
LEGION SON OF X TP VOL 04 FOR WE ARE MANY 15.99
LEGIONNAIRES TP BOOK 02 34.99
LOONEY TUNES #243 2.99
LOVE & ROCKETS MAGAZINE #5 4.99
LOZ COLLECTOR T/C FUN BOX SER 2 9.99
LOZ DOG TAG FUN PACK 24 PC BMB DISP
LUMBERJANES #50 4.99
MAESTROS #6 CVR A SKROCE 3.99
MANIFEST DESTINY #35 3.99
MARVEL GRAPHIC COMIC BOXES FRESH START AVENGERS
MARVEL SPIDER-MAN WEB SHORT COMIC STORAGE BOX
MARVEL X-MEN CLASSIC SHORT COMIC STORAGE BOX
MERA QUEEN OF ATLANTIS #4 (OF 6) 3.99
MIGHTY CAPTAIN MARVEL TP VOL 03 DARK ORIGINS 15.99
MIGHTY MORPHIN POWER RANGERS #25 (2ND PTG) 4.99
MIGHTY MORPHIN POWER RANGERS #27 MAIN SG 3.99
MISS KOBAYASHIS DRAGON MAID GN VOL 06 12.99
MISS KOBAYASHIS DRAGON MAID KANNA DAILY LIFE GN VOL 02 12.99
MONSTERS UNLEASHED TP VOL 02 LEARNING CURVE 19.99
MOON KNIGHT #195 LEG 3.99
MOON KNIGHT #195 SMALLWOOD DEADPOOL VAR LEG 3.99
MOTHER PANIC GOTHAM A D #3 3.99
MOTU 3.75IN REACTION FIG WV 3 BATTLE DAMAGED HE-MAN
MOTU 3.75IN REACTION FIG WV 3 BATTLE DAMAGED SKELETOR
MUSKETEERS #4 (OF 5) CVR A 3.99
MUSKETEERS #4 (OF 5) CVR B 3.99
OLD MAN HAWKEYE #5 (OF 12) LEG 3.99
OLD MAN LOGAN #40 LEG 3.99
PEEK A BOO #3 (OF 5) CVR A 3.99
PEEK A BOO #3 (OF 5) CVR B 3.99
PEEK A BOO #3 (OF 5) CVR C 3.99
PELLUCIDAR AT EARTHS CORE #1 3.99
PLANET OF THE APES CORNELIUS REACTION FIGURE
PLANET OF THE APES DOCTOR ZAIUS REACTION FIGURE
PLANET OF THE APES GENERAL URSUS REACTION FIGURE
PLANET OF THE APES NOVA REACTION FIGURE
PLANET OF THE APES TAYLOR REACTION FIGURE
PLANET OF THE APES ZIRA REACTION FIGURE
POP GOSSIP GIRL DAN HUMPHREY VINYL FIG 11.99
POP GOSSIP GIRL JENNY HUMPHREY VINYL FIG 11.99
POP GOSSIP GIRL NATE ARCHIBALD VINYL FIG 11.99
POP HEROES DC DEATH PX VINYL FIGURE 11.99
POP IT S2 EDDIE KASPBRAK W/ BROKEN ARM VIN FIG 11.99
POP IT S2 MIKE HANLON VIN FIG 11.99
POP IT S2 PENNYWISE SPIDER LEGS VIN FIG 11.99
POP IT S2 STAN URIS VINYL FIG 11.99
POP MARVEL DEADPOOL DOMINO VINYL FIG 11.99
POP MARVEL DEADPOOL PARODY DEADPOOL VINYL FIG 11.99
POP OVERWATCH ZENYATTA VINYL FIGURE 11.99
POP RICK & MORTY PICKLE RICK NO LIMBS PX VINYL FIGURE 11.99
POP SMALLVILLE CLARK KENT VINYL FIG 11.99
POP SPECIALTY SERIES POPEYE VINYL FIGURE 11.99
POP STAR WARS E8 CRYSTALLINE FOX VINYL FIGURE 11.99
POP SUPER TROOPER RAMATHORN VINYL FIG 11.99
PRISONER #2 (OF 4) CVR A LORIMER 3.99
PRISONER #2 (OF 4) CVR B PHOTO 3.99
PUMPKINHEAD #4 (OF 5) CVR A STRAHM 3.99
PUMPKINHEAD #4 (OF 5) CVR B SHEPHERD 3.99
QUAKE CHAMPIONS TP 16.99
REDNECK TP VOL 02 EYES UPON YOU 16.99
REGRESSION #10 3.99
RICANSTRUCTION REMINISCING & REBUILDING PUERTO RICO TP 19.99
RIVERS OF LONDON TP (TITAN) VOL 01 BODY WORK 16.99
RUGRATS #8 3.99
RUGRATS #8 SUBSCRIPTION BRUNI VAR 3.99
RWBY OFFICIAL MANGA ANTH GN VOL 01 RED LIKE ROSES 12.99
SACRED CREATURES TP VOL 01 22.99
SAINT SEIYA SAINTIA SHO GN VOL 02 12.99
SATANS SECRETARY GN VOL 01 12.99
SAVAGE TALES VAMPIRELLA ONE SHOT #1 4.99
SCOOBY DOO TEAM UP #38 2.99
SHADOWMAN (2018) #3 CVR A ZONJIC 3.99
SHADOWMAN (2018) #3 CVR B GUEDES 3.99
SHIELD BY HICKMAN AND WEAVER #5 (OF 6) 3.99
SILENCER #5 2.99
SKYWARD #2 3.99
SNOTGIRL TP VOL 02 CALIFORNIA SCREAMING 15.99
SPIDER-MAN DEADPOOL #33 LEG 3.99
SPIRITS & CAT EARS GN VOL 06 13
STAR TREK DISCOVERY SUCCESSION #2 CVR A 3.99
STAR TREK DISCOVERY SUCCESSION #2 CVR B PHOTO 3.99
STAR TREK TNG THROUGH THE MIRROR #4 CVR A 3.99
STAR TREK TNG THROUGH THE MIRROR #4 CVR B 3.99
STAR WARS #48 3.99
STAR WARS ANNUAL #4 4.99
STAR WARS DARTH VADER #15 3.99
STAR WARS DOCTOR APHRA #20 3.99
STAR WARS LAST JEDI ADAPTATION #2 (OF 6) 3.99
STAR WARS LAST JEDI ADAPTATION #2 (OF 6) VAR 3.99
STAR WARS LEGENDS EPIC COLLECTION EMPIRE TP VOL 04 39.99
STAR WARS THRAWN #4 (OF 6) 3.99
STRETCH ARMSTRONG AND THE FLEX FIGHTERS TP 9.99
SUICIDE SQUAD #42 2.99
SUICIDE SQUAD #42 VAR ED 2.99
SUPER SONS #16 3.99
SUPER SONS #16 VAR ED 3.99
SUPERMAN REBIRTH DLX COLL HC BOOK 02 34.99
SUPERMAN THE GOLDEN AGE TP VOL 04 24.99
SUPERWOMAN TP VOL 03 THE MIDNIGHT HOUR REBIRTH 16.99
TERRIFICS #4 2.99
THANOS #13 5TH PTG SHAW VAR LEG 3.99
THANOS #14 5TH PTG SHAW VAR LEG 3.99
THANOS #15 4TH PTG SHAR VAR LEG 3.99
THANOS #16 3RD PTG SHAW VAR LEG 3.99
THANOS #17 3RD PTG SHAW VAR LEG 3.99
TMNT URBAN LEGENDS #1 CVR A FOSCO 3.99
TMNT URBAN LEGENDS #1 CVR B LARSEN 3.99
TORCHWOOD TP VOL 03 THE CULLING 16.99
TROUBLEMAKERS 20
TRUE BELIEVERS WOLVERINE THE BROTHERS #1 1
TRUE BELIEVERS WOLVERINE VS VENOM #1 1
VENOM & X-MEN POISON-X TP 17.99
WEAPON X #18 LEG 3.99
WELCOME TO PARADISE #2 3.99
WILD STORM TP VOL 02 16.99
WINNER GN 18
WITCHFINDER GATES OF HEAVEN #1 (OF 5) 3.99
WOLVERINE BY DANIEL WAY COMPLETE COLLECTION TP VOL 04 34.99
WONDER WOMAN #47 2.99
WONDER WOMAN #47 VAR ED 2.99
WORLD OF READING THESE ARE THE AVENGERS SC 4.99
WONHOBBY LIVE STREAM WINNER KUROGO FIGMA AF 69.99
WORMWORLD SAGA TP VOL 01 SAGA BEGINS 9.99
WYNONNA EARP YEARBOOK TP SEASON 02 9.99
X-MEN GOLD #28 LEG 3.99
X-O MANOWAR (2017) (NEW ARC) #15 CVR A LAROSA 3.99
X-O MANOWAR (2017) (NEW ARC) #15 CVR B MAHFOOD 3.99
X-O MANOWAR (2017) TP VOL 04 VISIGOTH 9.99
YOU ARE DEADPOOL #4 (OF 5) 3.99
YOU ARE DEADPOOL #4 (OF 5) ESPIN RPG VAR 3.99
We hope to see you soon at CQ!
Visit us at 2260 Morgan Avenue, Evansville
On the web at www.comicquest.com
On Facebook www.facebook.com/comicquestevansville
On Twitter @cqevansville
On Instagram: @comicquestevansville
Contact us at sales@comicquest.com or by phone at 812-474-1133