Comic Quest Weekly for 6/3/18
Kids Comics: Gilbert, Frozen, & Steven Universe
Look for Kids Comics Month in the June PREVIEWS catalog and which is full of fun kid-friendly comics perfect for readers of all ages! This month Disney's famous favorite sisters are back in Disney Frozen: Breaking Boundaries #1, an alien, laser-shooting space shuttle comes to your comic shop with Dinosaucers, and the Harmony Core is set to destroy the Earth in Steven Universe: Harmony #1!
Disney Frozen: Breaking Boundaries #1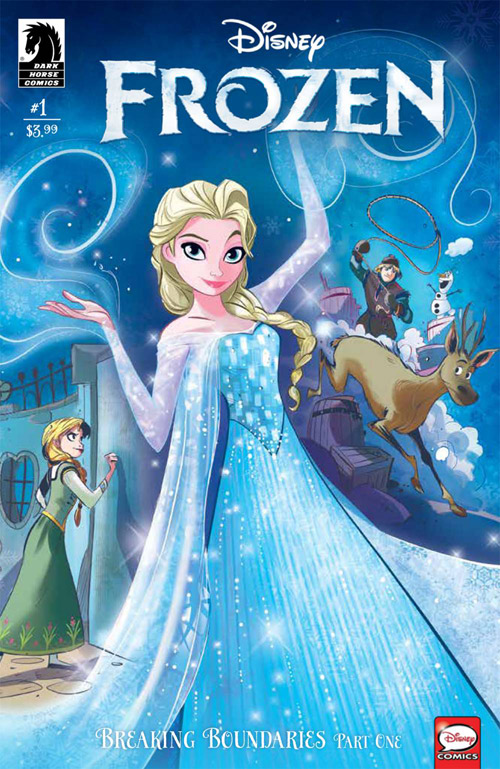 Everyone knows that families are never "normal." What's "normal" to some is "chaos" to someone else. You would be quick to agree that "chaos" best describes life for sisters Elsa and Anna in Disney Frozen: Breaking Boundaries #1 . In this first multi-issue comics tale we see that the sisters' kingdom has been attacked, and a wild animal is loose in the village. Most people would close their doors and windows and wait to be rescued, but not Elsa and Anna. The queen and princess have the help of Olaf, Kristoff . . . and a mysterious, adventurous young woman to set things right. Hopefully.
Dinosaucers #1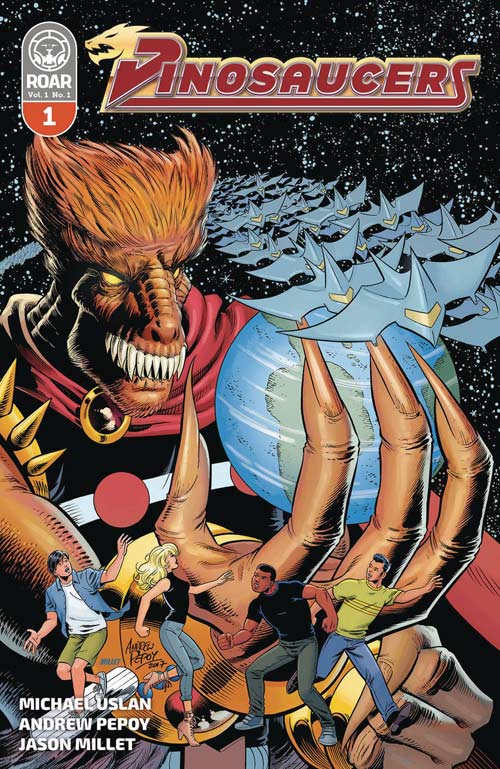 How many of you have heard of Mars Attacks? Ring a bell? If you Google it, you'll see some really creepy ugly Martians with heads that look live oversized brains, faces that look like skeletons, and the ugly critters have the nastiest space guns that blast apart anyone or anything that get in their way. Well, a new spin on alien invaders has now arrived at Lion Forge's Roar comics imprint, and it's going to make fans of Mars Attacksvery happy! In Dinosaucers #1 , some reptilian aliens are looking for a planet that has air, water, and a lot of food. And when we say "food," we mean lots of people to eat! So naturally, they're headed for Earth!
Gilbert: The Little Merman #1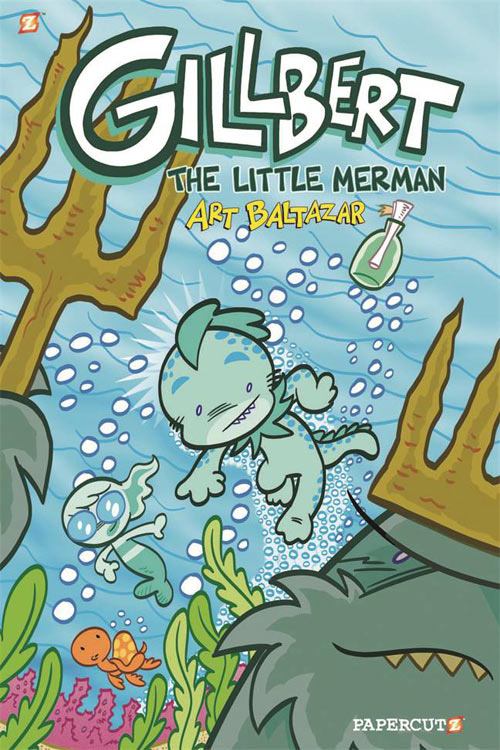 Art Baltazar is the bestselling author of Tiny Titans. He's been working on comics for kids for a long time, but this time instead of writing stories about superheroes he's going into the deepest part of the ocean to have you meet the son of King Nauticus, king of all the oceans. He's a little sea creature, and you're about to discover his wide aquatic world in Gilbert: The Little Merman #1 from Papercutz. In this book you and Gilbert both will see for the first time that there are many unknown and undiscovered species of underwater creatures in the ocean. Some are nice. Some are not! Learn along with Gilbert when it's time to make friends, and when it's best to swim away…fast!
Doctor Who: One Doctor, Two Hearts HC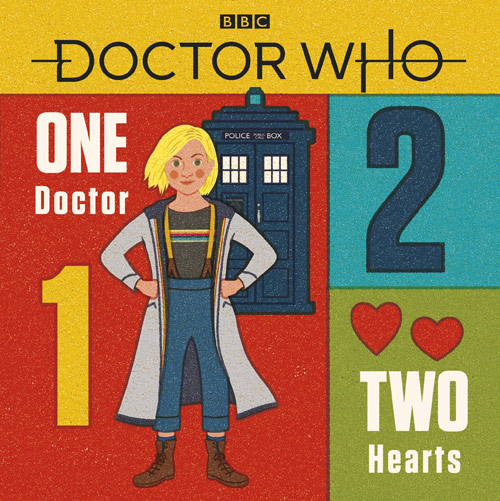 Some things get better with age. Doctor Who is one of them. And why not? There have been a lot of actors who have played the part of Doctor Who on TV since 1963. For those of you who don't know the character, Doctor Who is a Time Lord. He has had a lot of adventures with a lot of friends, and now he has been reborn as woman. In between his new lives, Doctor Who has taken a moment to help young readers learn to count and spell with the Doctor Who: One Doctor, Two Hearts HC book that is drawn with retro-style illustrations that feature monsters both past and present, as well as Doctor Who's past identities.
Steven Universe: Harmony #1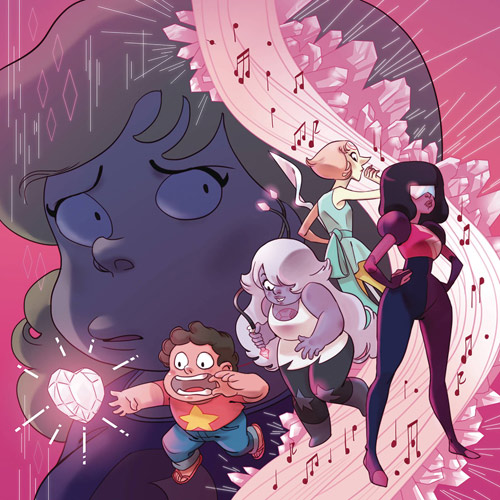 Is there ever any peace in the universe? Answer: nope. At least, not in Steven's universe. But that's what keeps us coming back for more fun! Writer Shane-Michael Vidaurri and artist Mollie Rose don't hold back on the action, either, as Steven Universe: Harmony #1 shows Steven has his hands full with helping Sadie cope with quitting her job at the Big Donut and losing Lars. It's trouble in paradise that is usually made better with cookies or ice cream. Steven doesn't have either, so he'll have to do his best. But he won't have a lot of time to spare as he also has to deactivate an old Diamond Authority artifact called the Harmony Core before it destroys Earth.
Look for all of these new books in the in the June PREVIEWS catalog on sale at CQ right now!
NEW ARRIVALS!
BATMAN PRELUDE TO THE WEDDING NIGHTWING VS HUSH #1 $3.99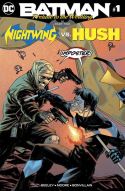 Dick Grayson has a lot of responsibility. Being the original partner to Batman, he's the natural choice to be Bruce Wayne's best man. So if anyone has to get to the wedding, it's going to be him. Too bad Hush has other plans—and maybe Bruce Wayne does, too!
ANT-MAN AND THE WASP #1 (OF 5) $3.99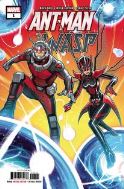 (W) Mark Waid (A) Javi Garron (CA) David Nakayama
A NEW SERIES FROM MARK WAID & JAVIER GARRON!
Wasp was just trying to help Ant-Man get home to Earth to see his daughter…but a little problem got in the way. Very little. Subatomic, in fact, as Scott Lang was lost in the vast spaces between atoms! Now, Nadia is his only hope of rescue…if only he would listen long enough for her to save them! From master storyteller Mark Waid (CAPTAIN AMERICA, CHAMPIONS) and Marvel Young Gun artist Javier Garrón (SECRET WARRIORS, STAR-LORD) comes a story of a big journey getting smaller all the time!
BATMAN #48 $2.99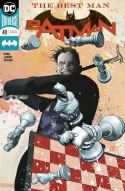 (W) Tom King (A/CA) Mikel Janin
"THE BEST MAN" part one! Batman and Catwoman decide it might be better to elope rather than go through some big, stodgy wedding ceremony, but no sooner do they put their marriage on the fast track than The Joker appears! And when The Joker kidnaps the Caped Crusader, will he give his old foe a piece of his mind or bash in his brains?
DAZZLER X SONG #1 $3.99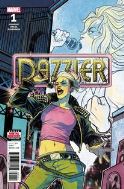 (W) Magdalene Visaggio (A) Laura Braga (CA) Elizabeth Torque
DAZZLER ROCKS ON!
The Brooklyn punk scene has never been cooler with DAZZLER's new band taking center stage. But while she's trying to find herself and reconnect to the one thing she's always loved, Dazzler stumbles upon a truly toxic part of the underground punk scene. When a new and violent gang threatens the young Inhuman fans that follow her from venue to venue, Dazzler may have to turn to her own past to provide some guidance–and butt kicking.
Written by the Eisner-nominated Magdalene Visaggio, and drawn by the incredible Laura Braga, DAZZLER: X SONG is an energetic epic that you won't want to miss.
IMMORTAL HULK #1 $4.99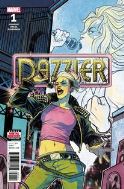 (W) Al Ewing (A) Joe Bennett (CA) Alex Ross
HORROR HAS A NAME.
You'd never notice the man. He doesn't like to be noticed. He's quiet. Calm. Never complains. If someone were to walk up and shoot him in the head… all he'd do is die.
Until night falls. And someone else gets up again.
The man's name is Banner.
The horror is THE IMMORTAL HULK.
JUSTICE LEAGUE #1 $3.99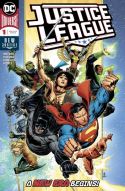 (W) Tim Seeley (A) Brad Walker, Andrew Hennessy (CA) Rafael Albuquerque
Ra's al Ghul returns to have a heart-to-heart with his grandson, Damian. Once upon a time, Ra's thought Bruce Wayne would be the heir apparent to his criminal empire, but now that Batman has turned his back on Talia for good, Ra's wants to know if Damian Wayne will honor his mother by stepping into the family business at last.
THIS WEEK IN TOYS/STATUES
THOR RAGNAROK HULK S.H.FIGUARTS AF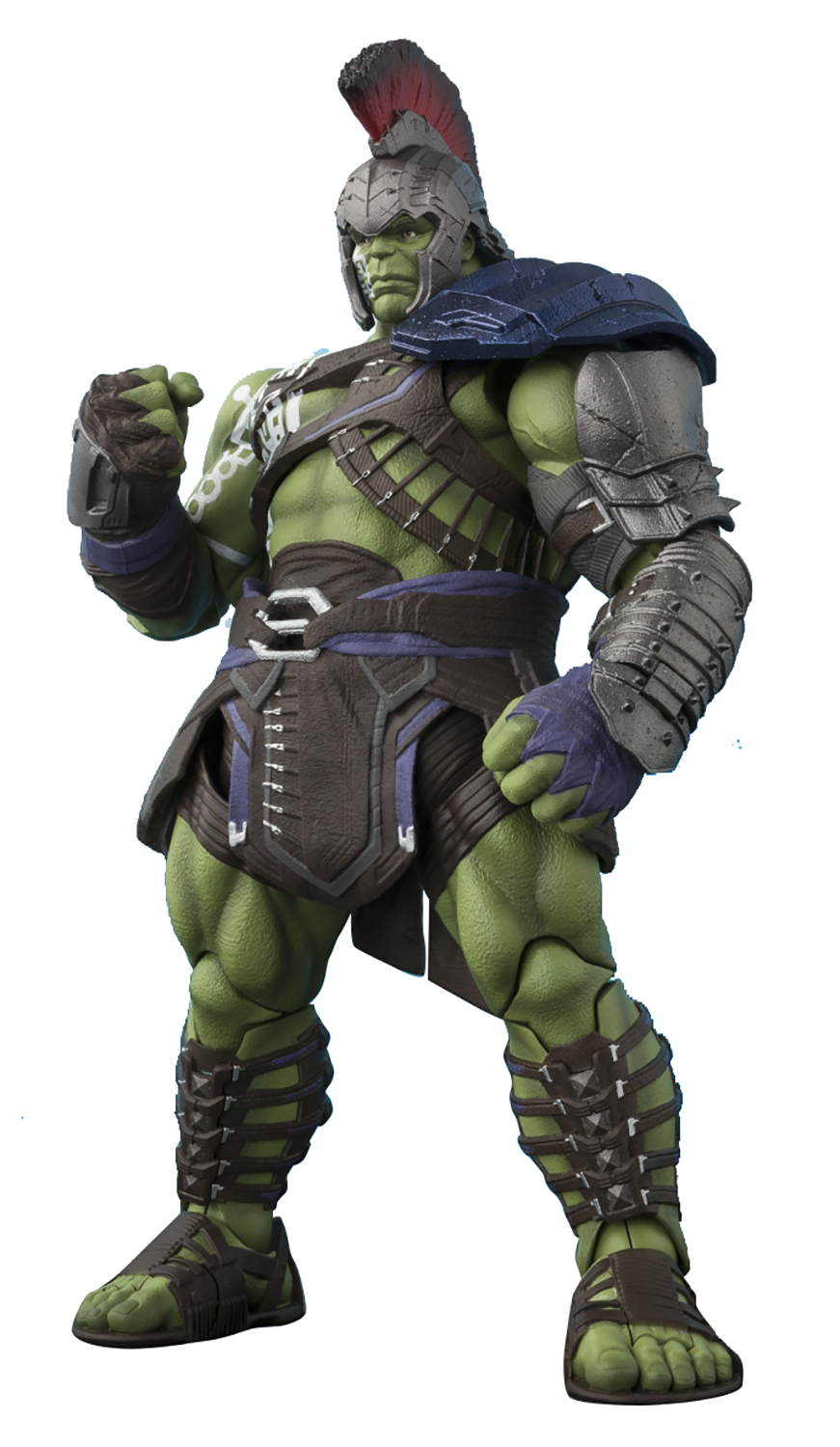 From Tamashii Nations. Thor's epic confrontation with Hulk represented one of the most dramatic scenes in the film Thor: Ragnarok, and now you can replicate the drama right on your tabletop! This portrayal of Hulk in full gladiator gear includes his armor, axe, and mace. The set also includes an optional face, and an optional set of hands.
FLATZOS FRIDAY THE 13TH JASON 12IN PLUSH $14.99



From Bandai Hobby. Following the groundbreaking release of the RG 1/144 Unicorn Gundam last year, its black unit 02, the "Banshee Norn", is coming to the RG series! The advanced frame work unique to the RG From Mezco Toys. Mezco Toyz is proud to present Flatzos. A new kind of plush that is great for home decor, to rest your head or just cuddle up with and watch a horror movie. The first three offerings of Flatzos features a trio of horror film icons: Chucky, Freddy,, and Jason! Flatzos plush are a generous 12″ tall and feature vibrant full color printing most with oversized button eyes.
DEADPOOL LEGENDS 6IN AF ASST 201801
Combined with impressive agility and stamina, Deadpool's powers of self-healing make him nearly unstoppable in a fight. The Marvel Deadpool Legends Action Figures bring the Merc with a Mouth as well as two of his allies, Cable and Domino, to the 6″ figure scale. Each figure is highly articulated and features a comic-inspired design, making each figure an epic addition to the Marvel Legends Series.
MARVEL SELECT BLACK PANTHER MOVIE AF $24.99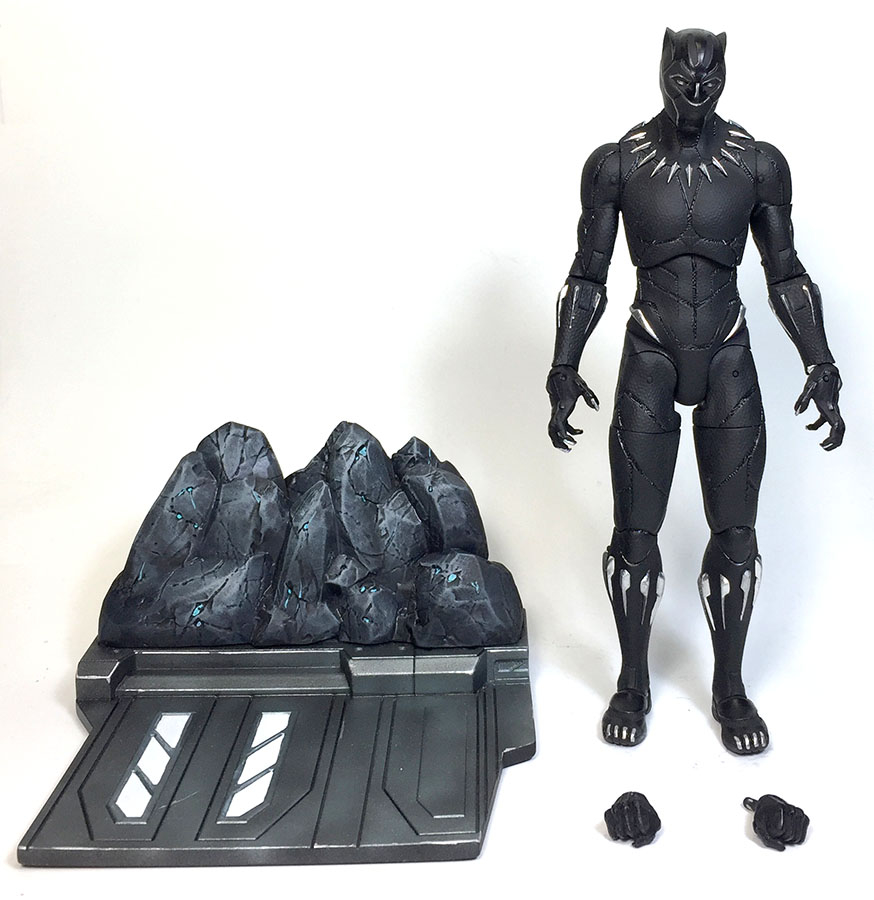 Diamond Select Toys release! The king of Wakanda joins the Marvel Select action figure line! The first Marvel Studios film of 2018 takes us deeper into the world of the Black Panther, and now you can recreate the action of the movie with this 7-inch scale action figure of T'Challa! Packaged with a diorama of the movie's Warrior Falls, this figure comes packaged in the famous Select action figure packaging, with side-panel artwork for easy shelf reference. Sculpted by Gentle Giant!
Trade-paperbacks of the Week!
DARK NIGHTS METAL DELUXE ED HC $29.99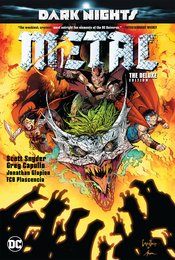 (W) Scott Snyder (A) Jonathan Glapion, Mikel Janin, Alvaro Martinez, Raul Fernandez (A/CA) Greg Capullo
The Dark Knight has uncovered one of the lost mysteries of the universe…one that could destroy the very fabric of the DC Universe! The dark corners of reality that have never been seen till now! The Dark Multiverse is revealed in all its devastating danger-and the threats it contains are coming for the DC Universe! Collects the best-selling DARK NIGHTS: METAL #1-6
DISNEY MASTERS HC VOL 02 DONALD DUCK MONEY ROCKET $29.99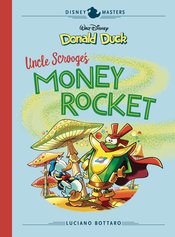 (W) Carlo Chendi, Luciano Bottaro (A/CA) Luciano Bottaro
Our second entry in the new Disney Masters series spotlights one of the all-time great Disney Duck artists, Luciano Bottaro! Building on the Carl Barks tradition, Bottaro spun wild, thrilling, and near-psychedelic Duckburg tales for decades! Now Fantagraphics brings Bottaro's best Disney works to the English-speaking world, starring with, Bottaro's great sci-fi bad guy Rebo in three feature-length Duck classics.
GIRL GENIUS SECOND JOURNEY GN VOL 04 KINGS AND WIZARDS $25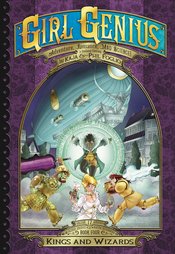 Adventure, Romance, Mad Science! Agatha is the last of the Heterodynes-a notorious family of Mad Scientists that everyone had thought safely wiped out. When a rival scientist traps her family castle and the surrounding town in a time-freeze, Agatha must embark on a journey to find a way to reverse the effect and save the people she loves.
BATMAN REBIRTH DLX COLL HC BOOK 02 $34.99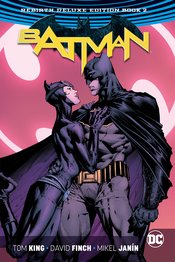 Fawkes, Paul Dini, Steve Orlando, Scott Bryan Wilson (A) Jason Fabok, Mitch Gerads, Mikel Janin, Clay Mann, Trevor Scott, Sandra Hope, John Livesay, Hugo Petrus, Declan Shalvey, Neal Adams, Riley Rossmo, Bilquis Evely (A/CA) David Finch, Danny Miki
Bane is back, and he'll stop at nothing to get his revenge on the Dark Knight! This epic hardcover includes the events of "The Button," in which Batman and the Flash unite to explore the mystery behind a certain bloodstained smiley-face button. And The Joker and the Riddler go to war in the streets of Gotham City while the romance between Batman and Catwoman heats up! Collects BATMAN #16-32 and BATMAN ANNUAL #1.
MASTER LIST OF STUFF ARRIVING THIS WEEK!
ABERRANT #1 CVR A HUSZKA 3.99
ANT-MAN AND THE WASP #1 (OF 5) 3.99
ANT-MAN AND THE WASP #1 (OF 5) BLANK VAR 3.99
ANT-MAN AND WASP #1 BY NAKAYAMA POSTER 8.99
ANT-MAN AND WASP ADVENTURES DIGEST TP 9.99
ANT-MAN AND WASP LIVING LEGENDS #1 3.99
ANT-MAN AND WASP LIVING LEGENDS #1 VAR 3.99
ANT-MAN ASTONISHING ORIGINS TP 17.99
ARCHIE #31 3.99
ASTONISHING X-MEN #12 3.99
AVENGERS #1 2ND PTG MCGUINNESS VAR 4.99
AVENGERS INFINITY WAR 11 X 17 FRAMED POSTER 19.99
BATMAN #48 2.99
BATMAN #48 VAR ED 2.99
BATMAN PRELUDE TO THE WEDDING NIGHTWING VS HUSH #1 3.99
BATMAN REBIRTH DLX COLL HC BOOK 02 34.99
BEAUTIFUL DEATH HC 24.99
BEN REILLY SCARLET SPIDER #19 3.99
BLACK BOLT TP VOL 02 HOME FREE 17.99
BLACK FLAME ARCHIVES TP 25.99
BLACK SCIENCE #36 3.99
BLADE BUNNY TP VOL 03 KNIFE OF THE LEPUS 14.99
BOMBSHELLS UNITED #19 2.99
BOXMASTERS TWISTED TALE THROUGH TIME GN 6.99
BROTHER NASH #1 6.99
CALL OF THE SUICIDE FOREST #4 (OF 5) 3.99
CAPTAIN AMERICA #1 BY ROSS POSTER 8.99
CAPTAIN AMERICA #703 3.99
CAPTAIN AMERICA #703 TEDESCO CONNECTING VAR 3.99
CAPTAIN AMERICA BY WAID AND SAMNEE TP VOL 01 17.99
CHARISMAGIC VOL 03 #5 (OF 6) 3.99
CLASSIC ILLUSTRATED SC ILIAD 9.95
CLASSIC ILLUSTRATED SC MOSES & TEN COMMANDMENTS 19.95
CLASSIC ILLUSTRATED SC ODYSSEY 9.95
CLASSIC ILLUSTRATED SC STORY OF JESUS 19.95
COLD WAR #5 3.99
COMIC BOOK CREATOR #17 9.95
CURSE OF BRIMSTONE #3 2.99
CYBORG #23 3.99
CYBORG #23 VAR ED 3.99
DANGER DOLL SQUAD GALACTIC GLADIATORS #3 4.99
DARK ARK #7 3.99
DARK NIGHTS METAL DELUXE ED HC 29.99
DAZZLER X SONG #1 3.99
DAZZLER X SONG #1 SIENKIEWICZ VAR 3.99
DC WATCH COLLECTION W2 #1 GREEN LANTERN 34.95
DC WATCH COLLECTION W2 #2 SUPERMAN 34.95
DC WONDER WOMAN TSA COMBINATION LOCK 16.99
DEADPOOL #1 4.99
DEADPOOL #1 BLANK VAR 4.99
DEADPOOL #1 BY KLEIN POSTER 8.99
DEADPOOL #1 YOUNG VAR 4.99
DEADPOOL LEGENDS 6IN AF ASST 201801
DEADPOOL WORLDS GREATEST HC VOL 04 34.99
DEATH OR GLORY #2 CVR A BENGAL 3.99
DEATH OR GLORY #2 CVR B TOTINO 3.99
DEATHSTROKE #32 3.99
DEATHSTROKE #32 VAR ED 3.99
DEMI-GOD #2 CVR A SMITH 3.99
DEMI-GOD #2 CVR B LEONARDI 3.99
DEVILMAN VS HADES GN VOL 01 12.99
DISNEY MASTERS HC VOL 02 DONALD DUCK MONEY ROCKET 29.99
DNA DOESNT TELL US GN VOL 02 12.99
DOCTOR STAR & KINGDOM LOST TOMORROWS #4 3.99
DOCTOR STRANGE #1 3.99
DOCTOR STRANGE #1 BLANK VAR 3.99
DOCTOR WHO 7TH #1 (OF 4) CVR A 5.99
DOCTOR WHO 7TH #1 (OF 4) CVR B PHOTO 5.99
DOCTOR WHO 7TH #1 (OF 4) CVR C 5.99
DOPPELGANGER #4 (OF 4) 1.5
DORBZ HELLBOY HELLBOY W/HORNS VINYL FIGURE 7.99
DORBZ NICKELODEON 90S REN VINYL FIG 7.99
DORBZ NICKELODEON 90S REPTAR VINYL FIG 7.99
DORBZ NICKELODEON 90S ROCKO VINYL FIG 7.99
DORBZ NICKELODEON 90S STIMPY VINYL FIG 7.99
DREAMLESS #2 4.99
ELDER SISTER-LIKE ONE GN VOL 01 13
ETERNAL EMPIRE #9 3.99
EXIT STAGE LEFT THE SNAGGLEPUSS CHRONICLES #6 (OF 6) 3.99
FIGHTING AMERICAN TIES THAT BIND #4 (OF 4) 3.99
FLATZOS FRIDAY THE 13TH JASON 12IN PLUSH 14.99
FLATZOS NIGHTMARE ON ELM STREET FREDDY 12IN PLUSH 14.99
GARFIELD HOMECOMING #1 3.99
GARFIELD HOMECOMING #1 SAKAI 3.99
GFT DANCE OF THE DEAD #6 (OF 6) CVR B 3.99
GFT DANCE OF THE DEAD #6 (OF 6) CVR C 3.99
GFT DANCE OF THE DEAD #6 (OF 6) CVR D 3.99
GFT TAROT #6 CVR A 3.99
GFT TAROT #6 CVR B 3.99
GFT TAROT #6 CVR C 3.99
GFT TAROT #6 CVR D 3.99
GHOSTBUSTERS CROSSING OVER #3 3.99
GIRL GENIUS SECOND JOURNEY GN VOL 04 KINGS AND WIZARDS 25
GO GO POWER RANGERS #10 MAIN & MIX SG 3.99
GO GO POWER RANGERS #10 SUB 3.99
GO WEST #3 (OF 3) 1.5
GODZILLA 12-IN LONG 1994 VER AF 24.99
GODZILLA KAIJU 8IN SER ANGUIRUS 1968 PX FIG 145.99
GOTG CLASSIC DANCING POTTED GROOT BODY KNOCKER 12.99
GOTHAM CITY GARAGE TP VOL 01 16.99
GRAVEDIGGERS UNION #7 3.99
GREEN ARROW #41 3.99
GREEN ARROW #41 VAR ED 3.99
GREEN LANTERN/ARROW HARD TRAVELING HEROES DLX HC 49.99
GREEN LANTERNS #48 2.99
GREEN LANTERNS #48 VAR ED 2.99
GUNDAM BUILD DIVERS GRIMOIRE RED BERET HGBD MDL KIT
GUNDAM WING TALLGEESE RG MDL KIT EW VER
HACK SLASH VS VAMPIRELLA TP 19.99
HAL JORDAN & THE GLC TP VOL 05 REBIRTH 16.99
HAL JORDAN AND THE GREEN LANTERN CORPS #45 2.99
HALO COLLATERAL DAMAGE #1 (OF 3) 3.99
HARLEY QUINN #43 2.99
HARLEY QUINN #43 VAR ED 2.99
HARLEY QUINN RED WHITE & BLACK STATUE BY JAE LEE 80
HELLBOY AND THE BPRD 1955 TP 19.99
HIGH RISE INVASION GN VOL 01 19.99
HIGHEST HOUSE #4 CVR A SHIMIZU 4.99
HUNT FOR WOLVERINE #1 2ND PTG MARQUEZ VAR 5.99
HUNT FOR WOLVERINE WEAPON LOST #1 (OF 4) 2ND PTG 3.99
HUNT FOR WOLVERINE WEAPON LOST #2 (OF 4) 3.99
HUNT FOR WOLVERINE WEAPON LOST #2 (OF 4) VAR 3.99
IMMORTAL HULK #1 4.99
INFINITY COUNTDOWN #4 (OF 5) 4.99
INFINITY COUNTDOWN #4 (OF 5) KUDER CONNECTING VAR 4.99
INFINITY COUNTDOWN #4 (OF 5) LIM VAR 4.99
INFINITY COUNTDOWN #4 (OF 5) TURK HOLDS INFINITY VAR 4.99
INJUSTICE 2 #27 2.99
ISOLA #3 3.99
JACK KIRBY COLLECTOR #74 10.95
JASMINE CROWN OF KINGS #2 (OF 5) CVR A 3.99
JASMINE CROWN OF KINGS #2 (OF 5) CVR B 3.99
JASMINE CROWN OF KINGS #2 (OF 5) CVR C 3.99
JENNY FINN HC (MR) (C: 0-1-2) 17.99
JOHN BYRNE STOWAWAY TO STARS #1 SPECIAL ED 7.99
JUSTICE LEAGUE #1 3.99
JUSTICE LEAGUE #1 BLANK VAR ED 3.99
JUSTICE LEAGUE #1 VAR ED 3.99
KAIJUMAX TP VOL 03 SEASON THREE KING OF MONSTAS 19.99
KAMEN RIDER W/ FANG JOKER S.H.FIGUARTS AF
KOSHCHEI THE DEATHLESS #6 (OF 6) 3.99
LEGION BY DAN ABNETT & ANDY LANNING TP VOL 02 29.99
LUMBERJANES TO MAX ED HC VOL 04 39.99
MADE UP ZOMBIE CLOWN CIRCUS GN 6.99
MAINSTREAM #2 CVR A CALDWELL 3.99
MAN OF STEEL #2 (OF 6) 3.99
MARVEL GALLERY BLACK PANTHER MOVIE PVC STATUE 45
MARVEL GALLERY DEADPOOL PVC FIG 45
MARVEL SELECT BLACK PANTHER MOVIE AF 24.99
MARVEL SUPERHERO ADV BUGGIN OUT YR SC 4.99
MARVELS ANT-MAN & WASP READER 4.99
MARVELS ANT-MAN AND WASP PRELUDE TP 14.99
MEDIEVAL SPAWN WITCHBLADE #2 (OF 4) CVR A 2.99
MEDIEVAL SPAWN WITCHBLADE #2 (OF 4) CVR B 2.99
MICHAEL CHABON ESCAPIST PULSE POUNDING THRILLS TP 24.99
MOON GIRL AND DEVIL DINOSAUR #31 LEG 3.99
MOON STREAK TP VOL 01 14.99
MOONSTRUCK #6 3.99
MY HERO ACADEMIA GN VOL 13 9.99
NIGHTWING #45 3.99
NIGHTWING #45 VAR ED 3.99
NO 1 WITH A BULLET TP 17.99
OCTOBER FACTION SUPERNATURAL DREAMS #4 3.99
PACIFIC RIM AFTERMATH #5 (OF 6) 3.99
PACIFIC RIM BRACER PHOENIX HG MDL KIT
PACIFIC RIM OBSIDIAN FURY HG MDL KIT
PAPER GIRLS #21 3.99
PENNY DREADFUL #10 CVR A 3.99
PLANET OF THE APES ADULT COLORING BOOK SC 16.99
POCKET POP AVENGERS INFINITY WAR HULKBUSTER KEYCHAIN 5.99
POP A WRINKLE IN TIME MRS WHATSIT VINYL FIG 11.99
POP A WRINKLE IN TIME MRS WHICH VINYL FIG 11.99
POP JURASSIC WORLD 2 BLUE NEW POSE VINYL FIG 11.99
POP JURASSIC WORLD 2 CLAIRE VINYL FIG 11.99
POP JURASSIC WORLD 2 OWEN VINYL FIG 11.99
POP NIGHTMARE BEFORE CHRISTMAS BARREL VINYL FIG 11.99
POP NIGHTMARE BEFORE CHRISTMAS LOCK VINYL FIG 11.99
POP NIGHTMARE BEFORE CHRISTMAS SHOCK VINYL FIG 11.99
POP OVERWATCH MERCY VINYL FIGURE 11.99
POP ROCKS MOTLEY CRUE MICK MARS VINYL FIGURE 11.99
POP ROCKS MOTLEY CRUE NIKKI SIXX VINYL FIGURE 11.99
POP ROCKS MOTLEY CRUE TOMMY LEE VINYL FIGURE 11.99
POP ROCKS MOTLEY CRUE VINCE NEIL VINYL FIGURE 11.99
POP ROCKS WEIRD AL YANKOVIC VINYL FIGURE 11.99
POP STAR WARS SOLO W1 CHEWBACCA VINYL FIGURE 11.99
POP STAR WARS SOLO W1 ENFYS NEST VINYL FIGURE 11.99
POP STAR WARS SOLO W1 HAN SOLO VINYL FIGURE 11.99
POP STAR WARS SOLO W1 L3-37 VINYL FIGURE 11.99
POP STAR WARS SOLO W1 LANDO CALRISSIAN VIN FIG 11.99
POP STAR WARS SOLO W1 QI`RA VINYL FIGURE 11.99
POP STAR WARS SOLO W1 RANGE TROOPER VIN FIG 11.99
POP STAR WARS SOLO W1 RIO DURANT VIN FIG 11.99
POP STAR WARS SOLO W1 TOBIAS BECKET VIN FIG 11.99
POP STAR WARS SOLO W1 VAL VINYL FIGURE 11.99
POP STRANGER THINGS BILLY AT HALLOWEEN VINYL FIGURE 11.99
POP STRANGER THINGS STEVE W/SUNGLASSES VINYL FIGURE 11.99
PORTAL BOUND #3 (OF 5) CVR A 3.99
PORTAL BOUND #3 (OF 5) CVR B 3.99
PRISM STALKER #4 3.99
RED HOOK TP VOL 01 NEW BROOKLYN 17.99
RED SONJA #16 CVR A 3.99
RED SONJA #16 CVR D COSPLAY 3.99
RED SONJA TARZAN #2 CVR A 3.99
RED SONJA TARZAN #2 CVR B 3.99
RED SONJA TARZAN #2 CVR C 3.99
RED SONJA TARZAN #2 CVR D 3.99
RINGSIDE TP VOL 03 (MR) 16.99
RISE OF BLACK PANTHER #6 (OF 6) 3.99
RISE OF BLACK PANTHER #6 (OF 6) ADAMS VAR 3.99
ROBYN HOOD THE HUNT TP 19.99
ROCKOS MODERN LIFE #5 3.99
ROCKOS MODERN LIFE #5 SUB 3.99
SCALES & SCOUNDRELS #10 3.99
SHADE THE CHANGING WOMAN #4 (OF 6) 3.99
SHERLOCK HOLMES VANISHING MAN #2 3.99
SPAWN #286 CVR A 2.99
SPAWN #286 CVR B 2.99
SPAWN #286 CVR C 2.99
SPAWN #286 CVR D 2.99
SPAWN #286 CVR E 2.99
SPAWN #286 CVR F 2.99
SPAWN #286 CVR G 2.99
SPAWN #286 CVR H 2.99
SPIDER-MAN LEGENDS 6IN AF ASST 201801
STAR WARS #49 3.99
STAR WARS #49 ACTION FIG 3.99
STAR WARS #49 REIS GALACTIC ICON VAR 3.99
STAR WARS ADVENTURES #11 CVR A CHARM 3.99
STAR WARS ADVENTURES #11 CVR B CHARRETIER 3.99
STAR WARS LAST JEDI ADAPTATION #3 (OF 6) 3.99
STAR WARS MEMORABILIA UNOFF GUIDE STAR WARS COLL 24.95
STRANGERS IN PARADISE XXV #4 3.99
SWASHBUCKLERS SAGA CONTINUES #3 3.99
SWORD DAUGHTER #1 CVR A 4.99
SWORD DAUGHTER #1 CVR B 4.99
TALES FROM THE CRYPT GN VOL 01 STALKING DEAD 9.99
TALES OF SUSPENSE HAWKEYE AND WINTER SOLDIER TP 15.99
THANOS ANNUAL #1 2ND PTG VAR 4.99
THOR RAGNAROK HULK S.H.FIGUARTS AF
TICK 2017 #4 3.99
TINSELTOWN #2 (OF 5) 1.5
TMNT ADVENTURES TP VOL 15 19.99
TMNT ONGOING #83 CVR A 3.99
TMNT ONGOING #83 CVR B 3.99
TMNT ONGOING TP VOL 19 INVASION OF THE TRICERATONS 17.99
TRANSFORMERS OPTIMUS PRIME TP VOL 03 19.99
TRUE BELIEVERS ANT-MAN & WASP BIRTH GIANT-MAN #1 1
UNEXPECTED #1 2.99
VALIANT HIGH #2 (OF 4) 3.99
VYNL IT PENNYWISE & GEORGIE VINYL FIGURE 2PK 14.99
VYNL MARVEL COMICS DEADPOOL & CABLE VINYL FIGURE 2PK 14.99
WALKING DEAD #180 CVR A ADLARD & STEWART 3.99
WALKING DEAD #180 CVR B 15TH ANNV SIENKIEWICZ 3.99
WASTED SPACE #1 CVR A (2ND PTG) 3.99
WASTED SPACE #1 CVR B (2ND PTG) 3.99
WEAPON X #19 3.99
WONDER WOMAN ANNUAL #2 4.99
WORLD OF READING MEET ANT-MAN AND THE WASP SC 4.99
X-MEN GOLD #29 3.99
X-MEN RED #5 3.99
X-MEN RED #5 CHAREST HEADSHOT VAR 3.99
XERXES FALL OF HOUSE OF DARIUS #3 (OF 5) 4.99
ZERO JUMPER #2 (OF 4) 1.5
We hope to see you soon at CQ!
Visit us at 2260 Morgan Avenue, Evansville
On the web at www.comicquest.com
On Facebook www.facebook.com/comicquestevansville
On Twitter @cqevansville
On Instagram: @comicquestevansville
Contact us at sales@comicquest.com or by phone at 812-474-1133