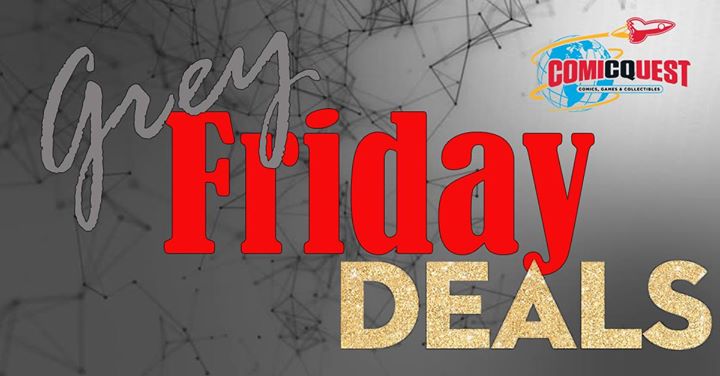 Grey Friday Sale!
We aren't waiting until BLACK FRIDAY…Comic Quest is getting started on the Holiday sales band wagon on Friday, November 17 in an event we are calling "Grey Friday."
GET 10% OFF EVERYTHING IN THE STORE (except new arrivals – sorry!)
Sales continue up until our Black Friday event which begins the day after Thanksgiving!
CQ is the place for Holiday deals! So come on in and get a jump on that holiday shopping!