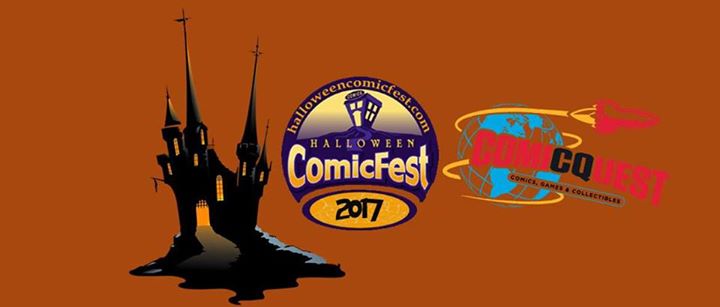 Halloween Comicfest Trunk-or-Treat
COMIC QUEST'S SECOND ANNUAL TRUNK-OR TREAT!
Comic Quest is hosting a TRUNK-OR-TREAT as a part of our Halloween Comicfest activities!!!
For details about Halloween Comicfest visit the Event FB page: https://www.facebook.com/events/1701618140105597/
From 1-4 p.m. we will have cars in a sectioned off part of our parking lot all set up and ready to hand out goodies and treats to all the trick-or-treators!
We invite everyone to come and park your car as a part of this fun, family community-oriented event to help provide safe and fun Halloween activities for children!
You are invited to decorate your cars/trucks/vehicles in a theme or your choosing and Comic Quest will award a prize to the best decorated vehicle of the day!!!
If you are a local crafter, local goods seller or part of a local business, you are welecome to also hand our fliers or coupons for your goods!
Inside Comic Quest, there will be additional trick-or-treating, along with local artists! Comic Quest will also be hosting a costume contest AND will be giving away FREE COMICS!
COSUME CONTEST
Don your best costumes and enter our costume contest! Winners will receive a Halloween Gift Bag with goodies from Comic Quest! Come anytime from 10 – 5 to enter, we will take your pricture and then at the end of the day our judges will choose the winners!
CAR DECORATION CONTEST
If you're parking a vehicle to participate in the Trunk-or-Treat, be sure to decorate up in a fun theme! One lucky winner will receive a Comic Quest Gift Certificate for having the BEST VEHICLE THEME!
Door Prizes will be drawn every hour! So come in early to get your ticket!
SALE SALE SALE! There will be a sale inside Comic Quest, details to come later!