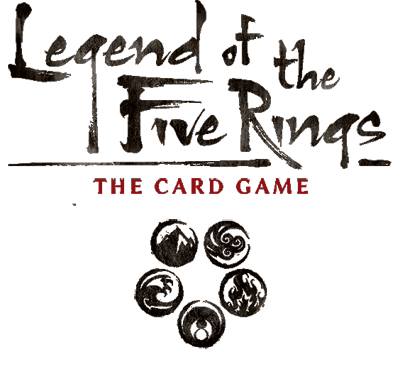 Legend of the Five Rings New League at Comic Quest Week #2
Here it is our The Legend of Five Rings LCG from Fanatsy Flight Games League…
Entry Fee: $2.00
Sign up: 5:00pm to 5:50pm
Starts: 6:00pm
Format: Full Deck
Here is how League will run…
It will run for 8 weeks and on 8th week if we have a tie in points they will battle it out to see who is overall winner.
At the end of the 8 weeks we will added up all the entries and that will be awarded to 1st Place and 2nd Place as a Store Credit Certificate… (All of it. So if we took in $70 then all does to winners)
3 Swiss Rounds each night
60 minute rounds
Win = 10 tournament points
Modified Win = 6 tournament points
Loss = 1 tournament point
Modified Loss = 0 tournament points
1st Place and 2nd Place will win the Store Credit Certificates and we will have some minor door prizes as our league continues
Enter the vibrant world of Rokugan with Legend of the Five Rings: The Card Game, a Living Card Game® of honor and conflict for two players! Drawing on the legacy of AEG's original Legend of the Five Rings collectible card game, and now reimagined with new mechanics, story, and the Living Card Game distribution model, you are invited to join the Great Clans, uphold the tenets of Bushidō, and fulfill your duty to your daimyō and the Emperor in a world shaped and changed by a dynamic, player-influenced story.