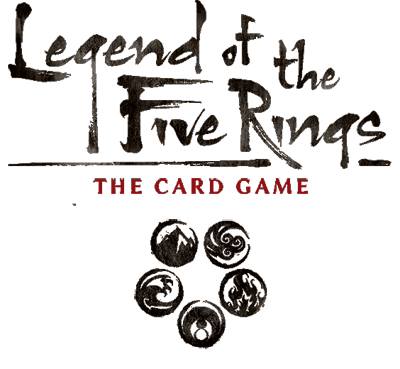 Legend of the Five RIngs November Launch Event 2017
Celebrate the release of The Legend of Five Rings LCG from Fanatsy Flight Games.
Entry Fee: $5.00
Sign up: 5:00pm to 5:50pm
Starts: 6:00pm
Format: This will be a casual event which an emphasis on learning the game.
This is the NOVEMBER event of the Launch Kit..
40 to 45 Deck
Prizes:
Each player recieves 1 Full Art Imperial Favor Card
1 random player from each Clan gets a Ful Art Clan Champion Card..
Also for any players who attends and this is thier first Legend of the Five Rings Event will recieve all the goodies that the players in October recieves plus this months….
Enter the vibrant world of Rokugan with Legend of the Five Rings: The Card Game, a Living Card Game® of honor and conflict for two players! Drawing on the legacy of AEG's original Legend of the Five Rings collectible card game, and now reimagined with new mechanics, story, and the Living Card Game distribution model, you are invited to join the Great Clans, uphold the tenets of Bushidō, and fulfill your duty to your daimyō and the Emperor in a world shaped and changed by a dynamic, player-influenced story.