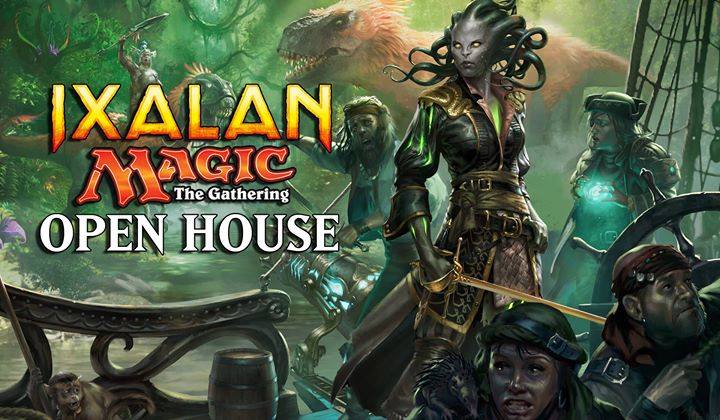 Magic the Gathering Ixalan Open House Event Saturday 4:00pm
Comic Quest's IxalanOpen House
Saturday 16th September 2017 4:00 PM – 10:00 PM
One of the most common complaints you here about Magic: The Gathering events is that they're not particularly beginner-friendly. Comic Quest is looking to change that with our upcoming open house event. Beginner-friendly & kid-friendly too!
Ixalan Open House Event!
The perfect event for new players or those looking to learn Magic the Gathering!
Start Time : 4:00pm
Entry Fee : Free!
New Players will receive a 'Welcome to Magic' Standard deck!
Magic Helpers will be on hand to teach new players!
Experienced players encourged to help train the new recruits!
Once the training part is complete we will be hosting a free standard event for all players new and old!
At the end all new players and those who brought/Trained the new players will receive a unique foil full-art basic land!
Also we will have all starter level material for magic at 20% off for those who participate in the Open House!