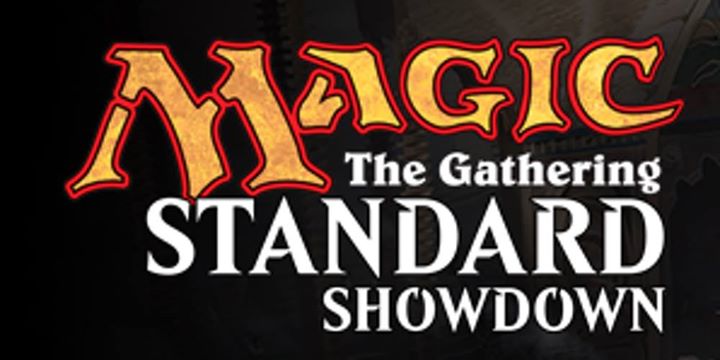 MTG Ixalan Saturday Standard Showdown
Ixalan Standard Showdown is a program, aimed at the Standard community and providing a reliable weekly setting for the most popular way to play Magic.
Special Standard Showdown Boosters Packs to be handed out at these events (9 per event).
Standard Showdown: Ixalan is a Standard event.
One event per week, on several consecutive Saturdays.
Entry Fee $10.00
Format: Standard
Swiss Rounds: Either 3 or 4 rounds of Swiss (three for 8-16 players; four for 16+ players) with no cut to top.
WPN REQUIREMENTS
Players: 8
Rounds: 3
Formats: Standard
Prize Support: 9 Standard Showdown Packs, and an additional 2 Boosters of Ixalan per player put into prize pool based on attendance. Showdown Packs will be 7 packs to top winners and 2 random door prize drawing.
1st Pace -3 SS Packs
2nd Place -2 SS Packs
3-4 Place -1 SS Pack
Also just so we are fair with theses limited edition 7 packs… will go to the top standing players and then 2 will be done as door prices so other players have a chance to win some of these rare packs..Those 4 will be done as a door prize drawing for players who did not recieve any for top standings Standard Showdown packs…
Each booster pack contains three cards.
2 rare or mythic rare from a currently legal Standard set
1 premium basic land
1 premium card of any rarity from a currently legal Standard set
*Standard Showdown: Ixalan booster packs do not include double-sided cards