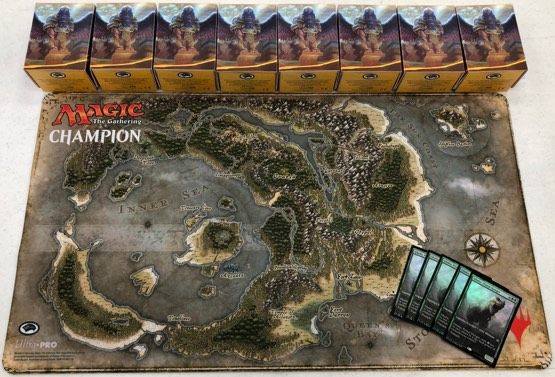 MTG Ixalan Store Championship 2017 Saturday 2:00pm
Event Type: Standard
Entry: $6.00
2 x Ixalan Booster Packs per player for prize pool
Sign-Up: 1:00 P.M. – 1:50 P.M.
Round 2 :00 P.M.
Ixalan Booster Pack Prizes for Top Cut
Store Championship is the grand finale of the competitive Magic season. It's the season's capstone event,here's how it works:
Comic Quest Store Championship is a Standard event. Swiss rounds based on attendance, followed by a playoff for the Top 8 and Top 8 is Standard too.
All participants will receive a first-peek at the next set with a full-art promo card from Rivals of Ixalan. Top 8 players will be awarded an exclusive Ultra Pro deck box and the store champion will win an exclusive playmat.
_____________________________________________
1st Place:Ixalan Store Championship Playmat , Store Championship Ultra Pro Deck Box + Ixalan Packs based on attendance
2nd-8th: Limited Edition Store Championship Ultra Pro Deck Box _+ Ixalan Booster Packs based on attendance
_____________________________________________
*Each Player receives a Rivals of Ixalan Full Art Promo (While Supplies Last)
Ixalan Booster pack prizes will be based on attendance,