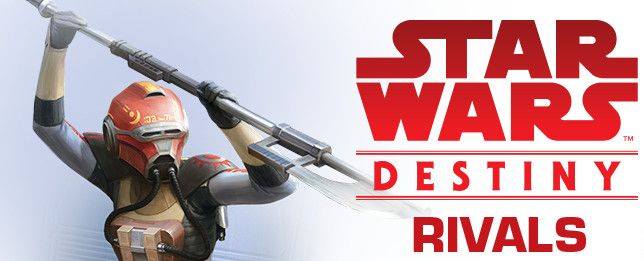 Star Wars Destiny Rivals Draft Event
Welcome Comic Quest Star Wars Destiny Rivals Draft Event
Entry Fee: $12.00
Each player receives 1 x SWD Rivals Draft Set Box and 1 x SWD Legacies Booster pack (Valued at $17.94)
Each player builds a playable deck
3 Swiss Rounds
Prizes:
Each player who completes all three rounds receives a Tinker prize card and a Crafted Lightsaber prize card.
Each player with two or more victories receives a Targeting Computer prize card
The player with three victories also receives a Vibrosword prize card.
Comic Quest will be hosting multiple different Star Wars Destiny events all through the month of March and April join us for some fun Destiny gaming at Comic Quest..