2019's Top 100 Best-Selling Comics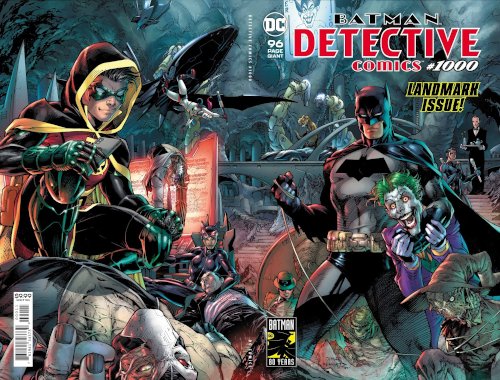 DC Comics' celebrated the 80th-anniversary of Batman's debut in 1939's Detective Comics #27 with the over-sized Detective Comics #1000, an all-star anniversary celebration that was the best-selling comic book of 2019.
DC Comics had two titles in the top ten, including Tom Taylor, Trevor Hairsine, James Harren, and Stefano Gaudiano's DCeased #1 at #5.
Todd McFarlane's milestone Spawn #300, featuring an impressive line-up of writers and artists including Scott Snyder, Greg Capullo, and J. Scott Campbell, was Image Comics' best-selling comic of the year at #2.
Marvel Comics had seven titles in the top ten, led by Jonathan Hickman, Leinil Francis Yu, and Gerry Alanguilan's X-Men #1 at #3...
Read More