Sorry about the lateness of the newsletter! Only one FCB Summer book this week…Donald Duck! Hope to see you soon at CQ!
NEW COMICS THIS WEEK!
DARK NIGHTS DEATH METAL GUIDEBOOK #1 5.99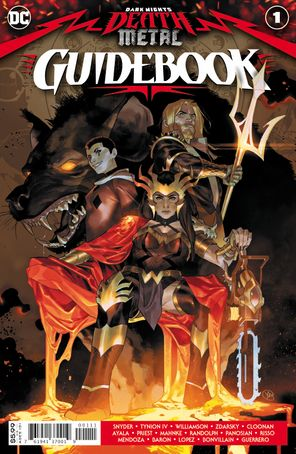 Earth is turned upside down, shrouded in a realm of darkness after the Justice League's defeat by the cosmic goddess Perpetua. Now the Batman Who Laughs and his army of Dark Knights rule the planet, wreaking havoc on humanity and raining destruction on the world. As Wonder Woman, Superman, Batman, and other heroes fight to survive in this strange new landscape, one cloaked figure has been observing from the sidelines, creating a guidebook to this new world and its evil leaders in the hope of forming a plan of justice… and penance...
Read More