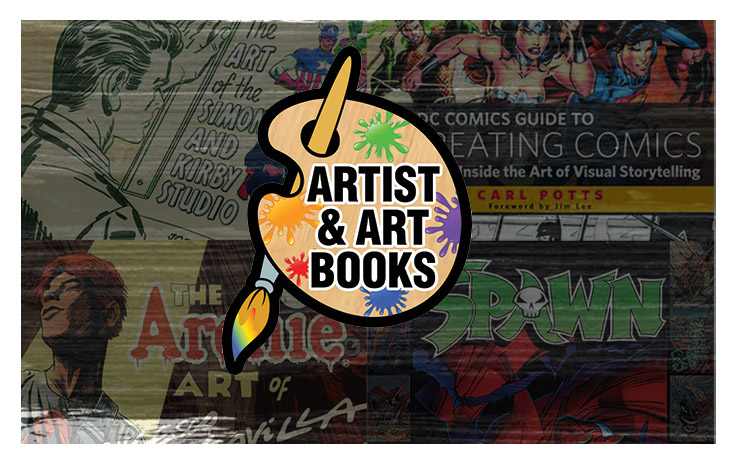 Comic Books and Graphic Novels are a visual medium, and their success is not only dependent upon a great story, but equally great artwork. From the Golden Age of Comics to the present day, names like Kirby, Ditko, Toth, Buscema, Steranko, Adams, Golden, Ploog, Trimpe, Heck, Barks, Eisner, and hundreds, if not thousands, more, have brought the words of comics' writers to life via their illustrations and covers.

This month, we pay tribute to comics' great artists via collected editions, how-to's and best of volumes dedicated to their works. Presented here are some of our Print Team's favorite offerings this month. But you can find plenty of additional titles throughout the January PREVIEWS, just look for the "Artist & Art Books" icon!

ART OF THE SIMON AND KIRBY STUDIOABRAMS CO...
Read More