COMIC QUEST IS OPEN!
We want to thank everyone for patronizing our re-opening this past week. We basically had sales for a normal Saturday during our noon to five shortened Saturday! We will continue our Wednesday through Sunday schedule next week 5/13 through 5/17 but extend the hours by one hour: noon to 6pm. So next week Wednesday through Sunday noon to 6pm. We are likely to increase our hours the week of 5/18 as we will then see the return of new comics! Hooray!
MTG IKORIA RELEASE & PRERELEASE AVAILABLE 5/15!
Be sure to come in and get the new release of Magic the Gathering Ikoria boosters, decks and pre-release items on Friday 5/15 from noon to 6pm!
Inside The Joker 80th Anniversary 100-Page Super Spectacular
Some of the most talented names in comic books will gather together to pay tribute to the Clown Prince of Crime in a special 100-page must-have collector's item. And DC wants to give you a first look at some of the stories that will make up this landmark issue.
"WHAT COMES AT THE END OF A JOKE?"
Spinning out of the pages of his best-selling run on Batman, series writer James Tynion IV tells the origin story of the sensational new character Punchline! With stellar art from the acclaimed art team of Mikel Janín and Jordie Bellaire.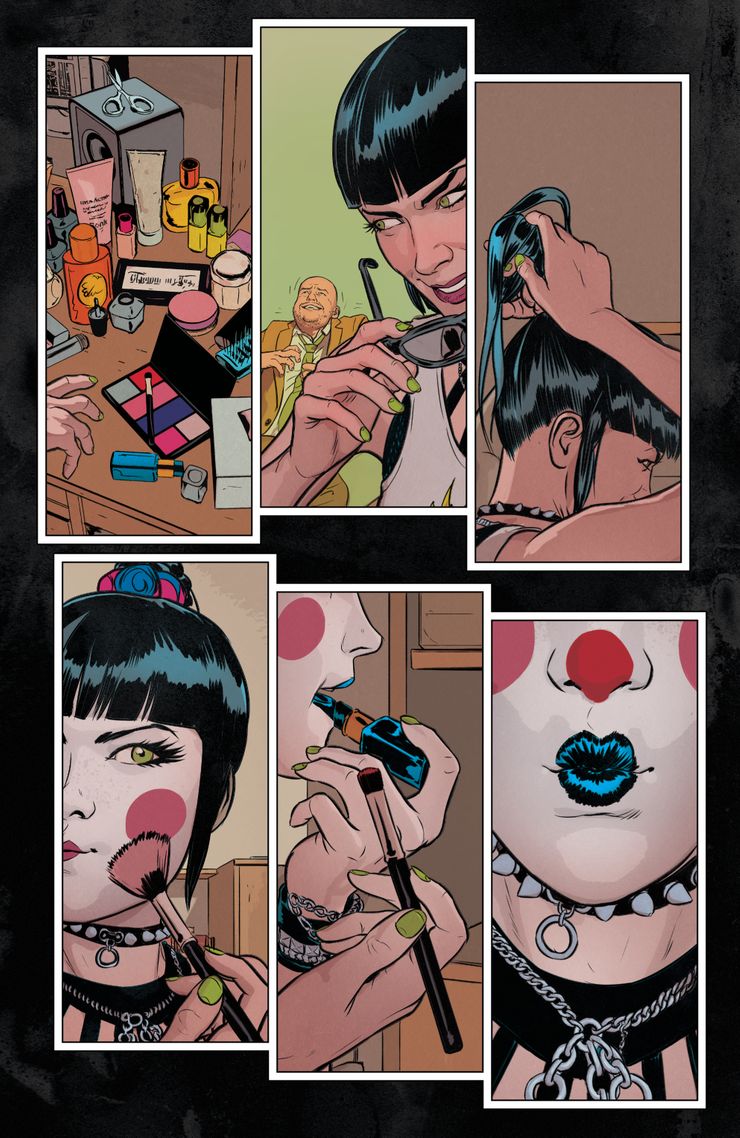 "BIRTHDAY BUGS"
The Joker turns birthday clown in this tale by Tom Taylor and Eduardo Risso. When The Joker goes to the home of an accomplice that did him wrong, he finds the man's young son sitting alone picking apart bugs on his stoop. The boy assumes that the Joker is the clown for his birthday party and tells him that no one is coming. The Joker finds this unacceptable and goes around the neighborhood, "convincing" families to attend the birthday party and make it the best day he's ever had. As for the boy's father, he's in for the worst moment of his life!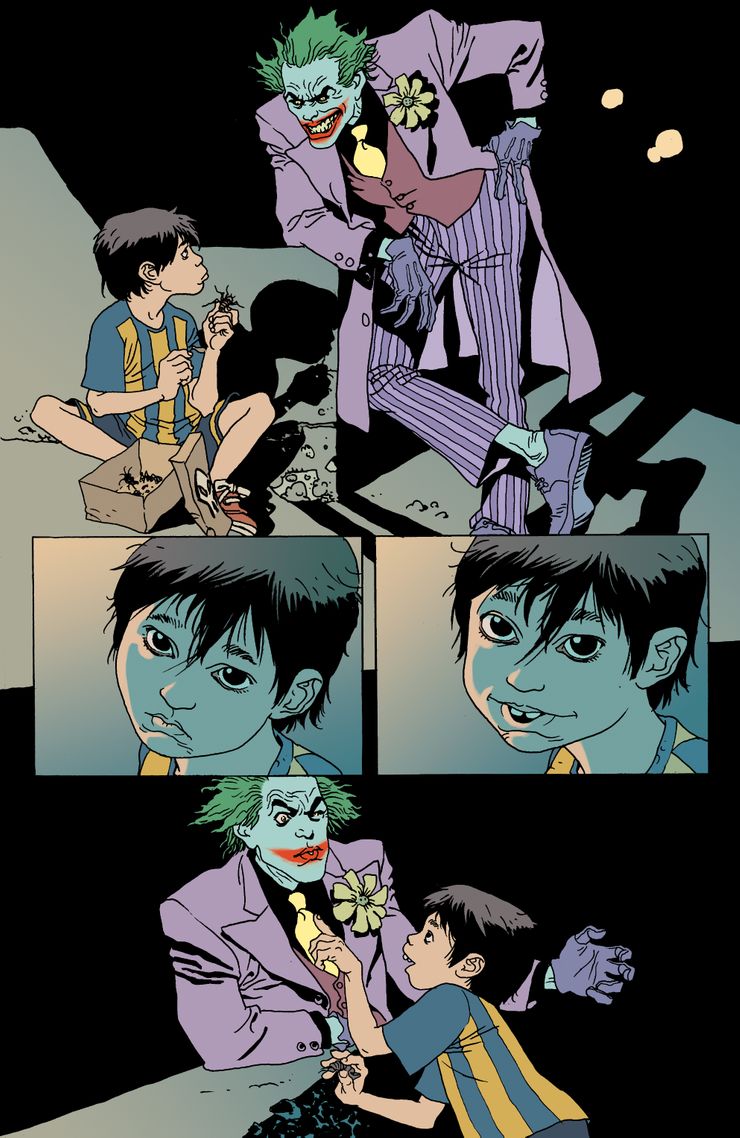 "KILL THE BATMAN"
In a story set in a not-so-distant future the Joker has finally made his dream come true of killing the Batman and we see the all the DC universe in mourning. But this act doesn't provide the catharsis the Joker thought it would…he needs an encore…something at Batman's public memorial perhaps? Written by acclaimed screenwriter Gary Whitta, popular writer/podcaster Greg Miller and rising star comic artist Dan Mora.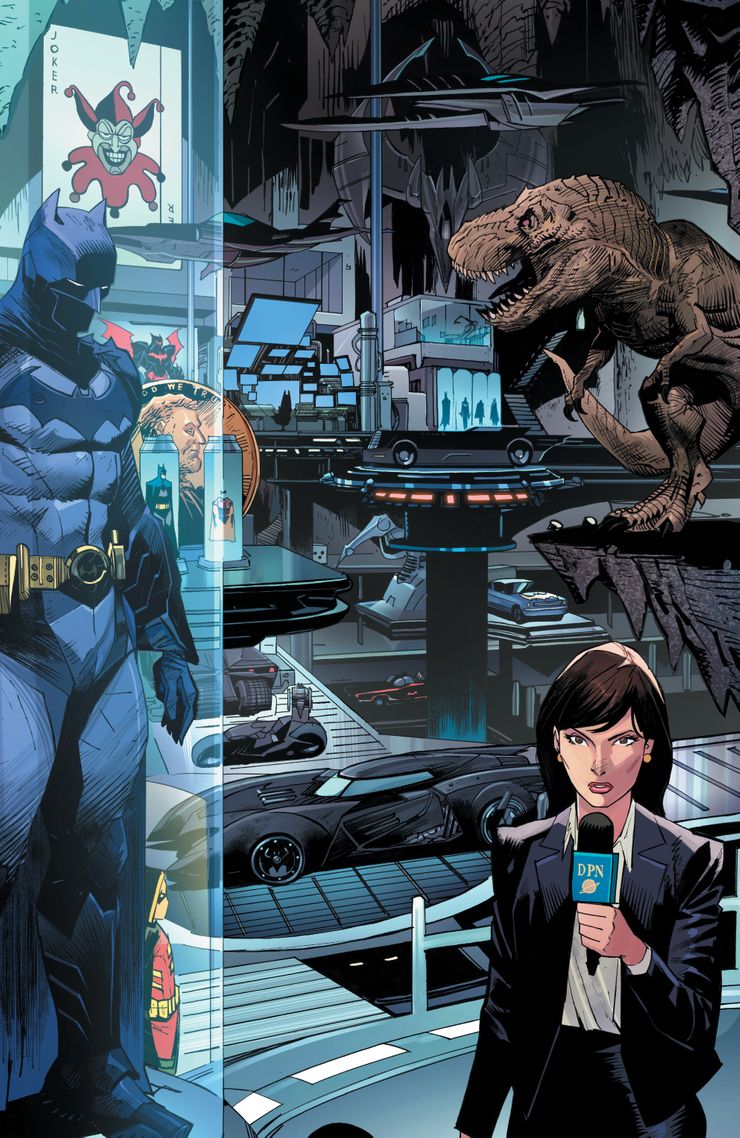 Revised Marvel Comics Schedule!
Wednesday, 5/27 (5/4/20 FOC):
* AMAZING SPIDER-MAN 43 (FEB200924)

* AVENGERS 33 (FEB200982)
* MARAUDERS 10 (FEB200894)
* STAR WARS: DOCTOR APHRA 1 (FEB201023)
* VENOM 25 (FEB200939)
Wednesday, 6/3 (5/11/20 FOC):
* ASTONISHING X-MEN BY JOSS WHEDON & JOHN CASSADAY OMNIBUS HC (OCT191092)
* GHOST RIDER VOL. 1 TPB (JAN201057)
* MEPHISTO: [CLASSIC] TPB (JAN201070)
* SENSATIONAL SHE-HULK BY JOHN BYRNE OMNIBUS HC (OCT191099)
* SPIDER-MAN & VENOM: DOUBLE TROUBLE GN-TPB (JAN201078)
* SW DARTH VADER POSTER BOOK (NOV190977)
* THE AMAZING MARY JANE VOL. 1: DOWN IN FLAMES, UP IN SMOKE TPB (JAN201059)
* X-MEN VOL. 1 TPB (JAN201051)
Wednesday, 6/10 (5/18/20 FOC):
* BLACK CAT 11 (FEB200950)
* DAREDEVIL 20 (FEB201010)
* DEADPOOL 5 (JAN200984)
* EXCALIBUR 10 (FEB200891)
* MILES MORALES: SPIDER-MAN 17 (FEB200810)
* NEW MUTANTS 10 (FEB200892)
Wednesday, 6/17 (5/25/20 FOC):
* CONAN: THE BOOK OF THOTH TPB (JAN201065)
* DAREDEVIL BY CHIP ZDARSKY VOL. 3 TPB (JAN201061)
* DAWN OF X VOL. 5 TPB (JAN201049)
* IRON MAN EPIC COLLECTION VOL. 17 TPB (JAN201069)
* MARVEL MASTERWORKS: THE AVENGERS VOL. 20 HC (OCT191105)
* SILVER SURFER OMNIBUS VOL. 1 HC (NEW PRINTING) (OCT191090)
* STAR WARS: AGE OF REBELLION HC (OCT191126)
* THE UNBEATABLE SQUIRREL GIRL: BIG SQUIRRELS DON'T CRY GN-TPB (JAN201080)
Wednesday, 6/24 (6/1/20 FOC):
* 2020 RESCUE 2 (FEB200910)
* CAPTAIN AMERICA: MARVELS SNAPSHOTS 1 (FEB200899)
* EMPYRE 0 AVENGERS (FEB200772)

* IMMORTAL HULK 34 (FEB200979)
* IRON MAN 2020 4 FLUORESCENT (FEB200905)
* SPIDER-HAM 5 (FEB200998)
* STAR WARS: BOUNTY HUNTERS 3 (FEB201029)
* THOR 5 (FEB200961)
* AMAZING FANTASY OMNIBUS HC (NEW PRINTING) (NOV190945)
* FANTASTIC FOUR EPIC COLLECTION: NAME IS DOOM TPB (FEB201069)
* IRON MAN: THE ULTRON AGENDA TPB (JAN201062)
* MARVEL-VERSE: BLACK WIDOW GN-TPB (JAN201075)
* MORBIUS THE LIVING VAMPIRE OMNIBUS HC (NOV190952)
* YONDU TPB (JAN201055)
Wednesday, 7/1 (6/8/20 FOC):
* DAWN OF X VOL. 6 TPB (JAN201050)
* EXCALIBUR TPB (JAN201053)
* INFINITY GAUNTLET MARVEL SELECT HC (DEC190973)
* MARVEL MASTERWORKS: THE SPECTACULAR SPIDER-MAN VOL. 3 HC (NOV190949)
* MARVEL'S BLACK WIDOW PRELUDE TPB (JAN201074)
* TIMELY'S GREATEST: THE GOLDEN AGE SUB-MARINER BY BILL EVERETT – THE POST-WAR YEARS OMNIBUS HC (OCT191094)
* WHAT IF? CLASSIC: THE COMPLETE COLLECTION VOL. 4 TPB (FEB201068)
* X-MEN MILESTONES: MESSIAH WAR TPB (FEB201064)
* YOUNG AVENGERS BY GILLEN & MCKELVIE: THE COMPLETE COLLECTION TPB (FEB201067)
Wednesday, 7/8 (6/15/20 FOC):
* BLACK PANTHER AND THE AGENTS OF WAKANDA 8 (FEB200985)
* DR. STRANGE 5 (FEB200965)
* EMPYRE 0 FANTASTIC FOUR (FEB200776)
* GHOST RIDER 7 (FEB200994)
* MARVELS X 4 (FEB200895)
* STRANGE ACADEMY 2 (FEB200849)
* X-FORCE 10 (FEB200893)
* X-MEN: GOD LOVES, MAN KILLS EXTENDED CUT 1 (FEB200885)
* AMAZING SPIDER-MAN BY NICK SPENCER VOL. 7 TPB (JAN201056)
* IMMORTAL HULK VOL 2 HC (NOV190959)
* MARAUDERS VOL. 1 TPB (JAN201052)
* MARVEL MONOGRAPH: THE ART OF FRANK CHO TPB (JAN201071)
* MARVEL'S SPIDER-MAN POSTER BOOK TPB (JAN201064)
* MILES MORALES SPIDER-MAN (NEW PRINTING) (DEC190974)
* SAVAGE SWORD OF CONAN: THE ORIGINAL MARVEL YEARS OMNIBUS VOL. 3 HC (NOV190954)
* STAR WARS LEGENDS EPIC COLLECTION: LEGACY VOL. 3 (JAN201076)
Visit us at 2260 Morgan Avenue, Evansville
On the web at www.comicquest.com 
On Facebook www.facebook.com/comicquestevansville
On Twitter  @cqevansville
On Instagram: @comicquestevansvilletwitter.com/cqevansville
Contact us at sales@comicquest.com or by phone at 812-474-1133.