Image Comics' Jupiter's Legacy Returns with a Requiem in April's PREVIEWS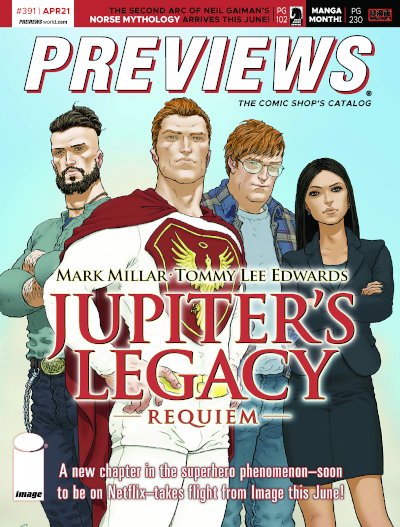 FRONT COVER: With Mark Millar and Frank Quitely's Jupiter's Legacy debuting on Netflix, Millar returns to his world of generational super-heroes with artist Tommy Lee Edwards in Image Comics' Jupiter's Legacy: Requiem.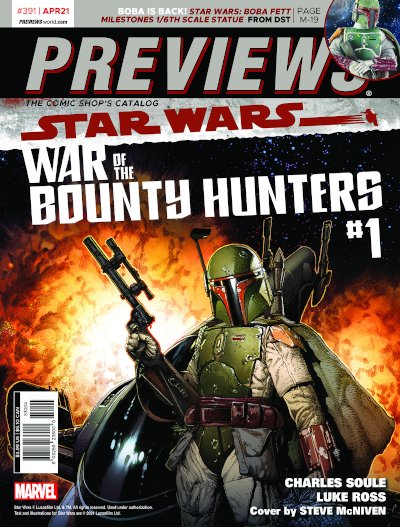 FLIPSIDE COVER: With every bounty hunter in the galaxy targetting Boba Fett to claim the carbonite-frozen body of Han Solo — and the rich reward on offer by Jabba the Hutt — the Star Wars comics event of 2021 begins in Charles Soule and Steve McNiven's Star Wars: War of the Bounty Hunters from Marvel Comics.
Gems of the Month: April's PREVIEWS Gems of the Month include:
· BOOM! Studios' Basilisk #1
· Dark Horse Comics' Black Hammer Reborn #1 and Neil Gaiman's Norse Mythology II #1
· Dynamite Entertainment's DIE!Namite Lives #1
· IDW Publishing's Sonic the Hedgehog 30th-Anniversary Special and Teenage Mutant Ninja Turtles Annual 2021
· Image Comics' Jupiter's Legacy: Requiem #1 and Spawn's Universe #1
· Marvel Comics' Predator #1
All this awaits you in the April edition of PREVIEWS, which goes on sale at Comic Quest on Wednesday, March 24th at its regular cover price of just $3.99
NEW COMICS THIS WEEK!
ALIEN #1 4.99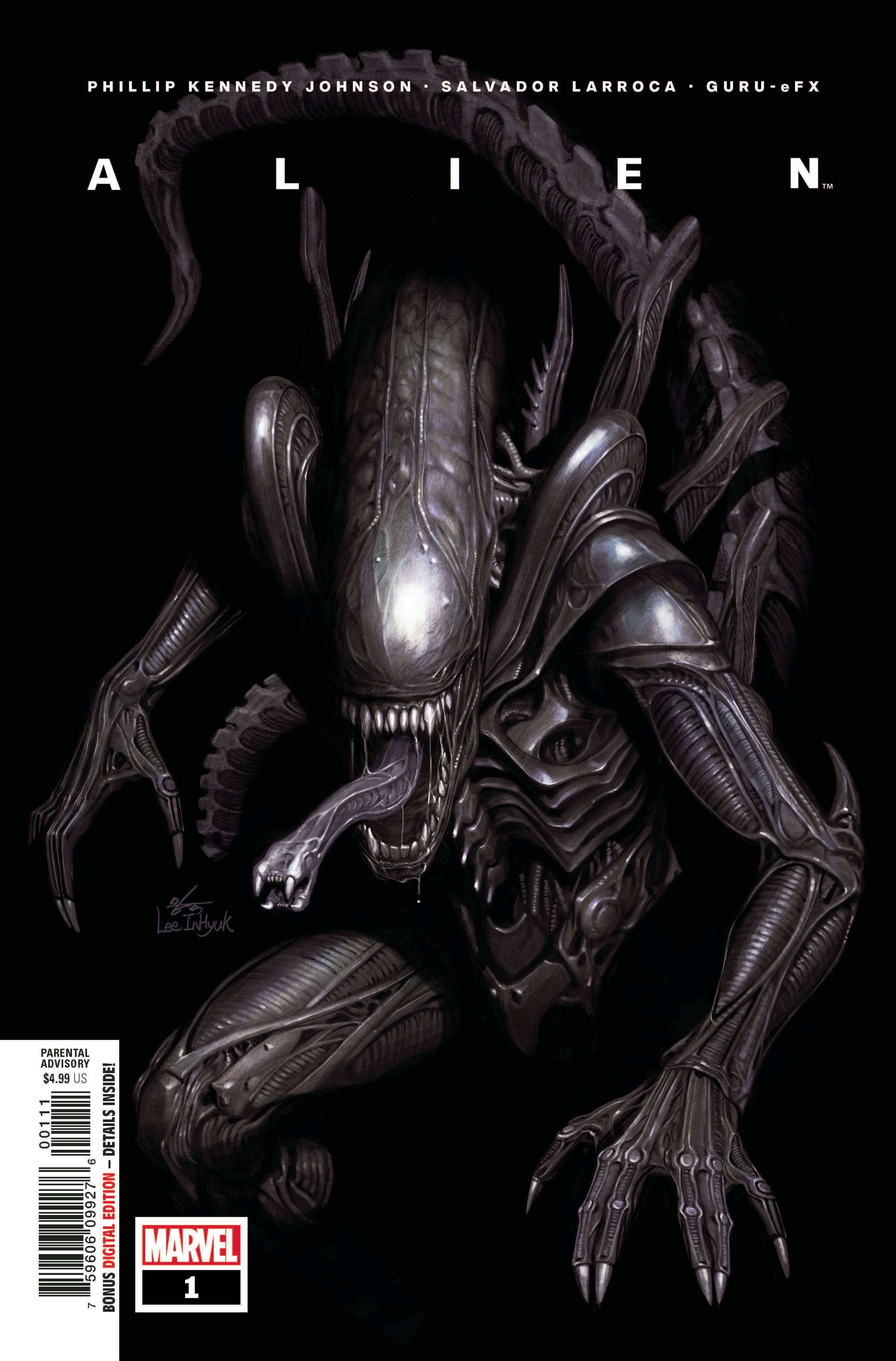 HARLEY QUINN #1 CVR B DERRICK CHEW CARD STOCK VAR 4.99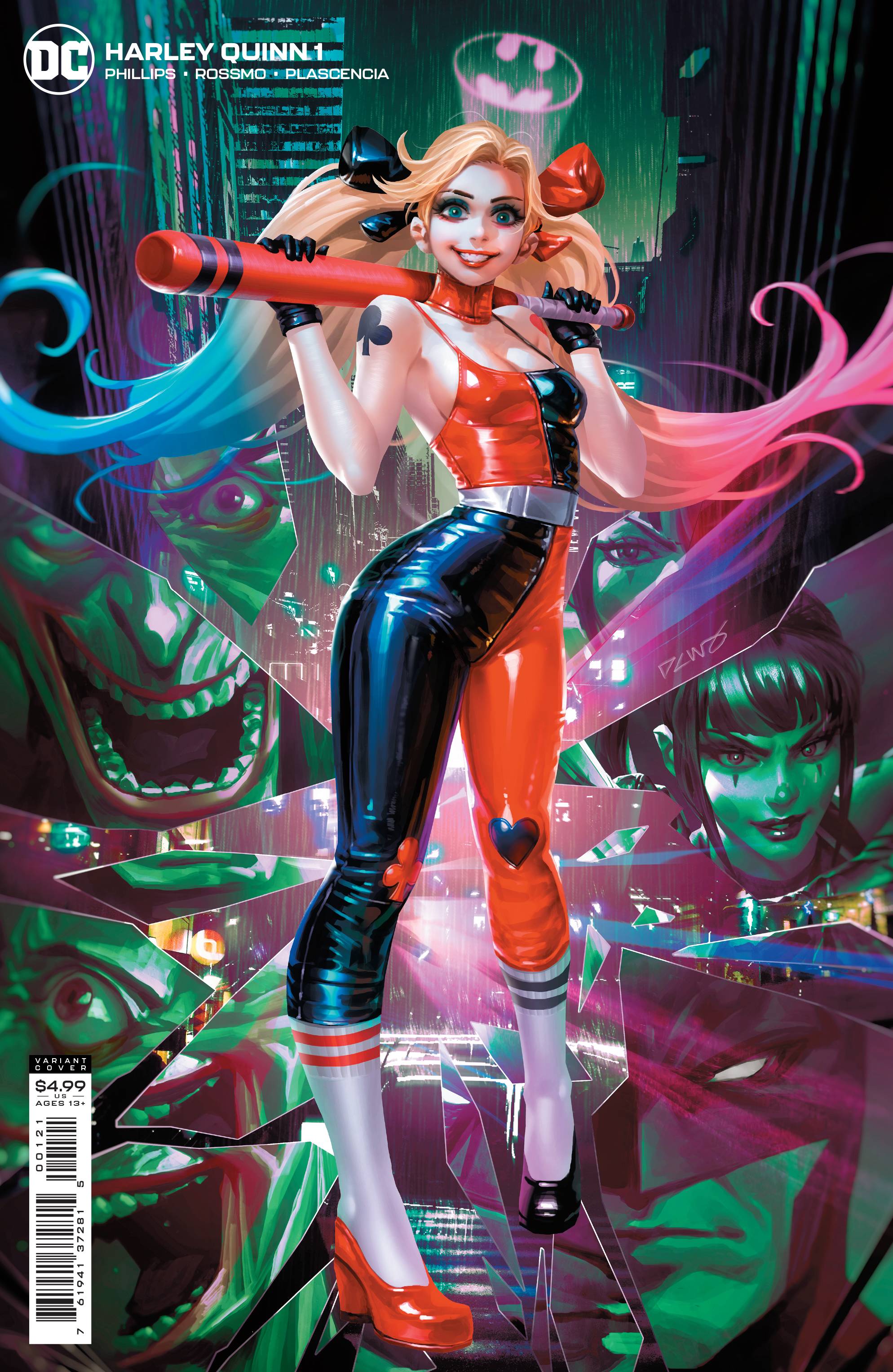 VAMPIRELLA VS PURGATORI #1 CVR A CHEW 3.99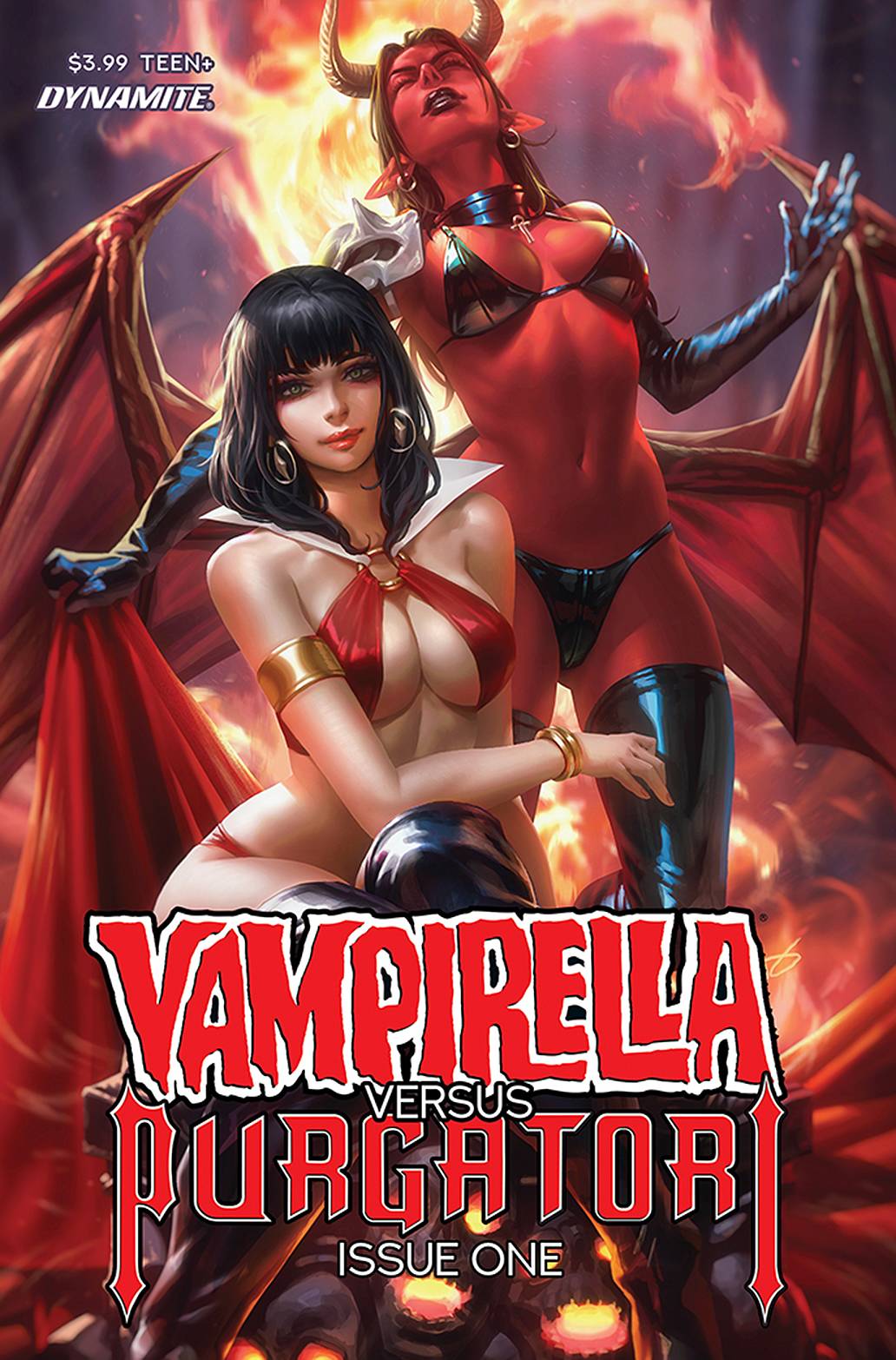 TEEN TITANS ACADEMY #1 CVR A RAFA SANDOVAL 3.99
BLACK PANTHER #24 3.99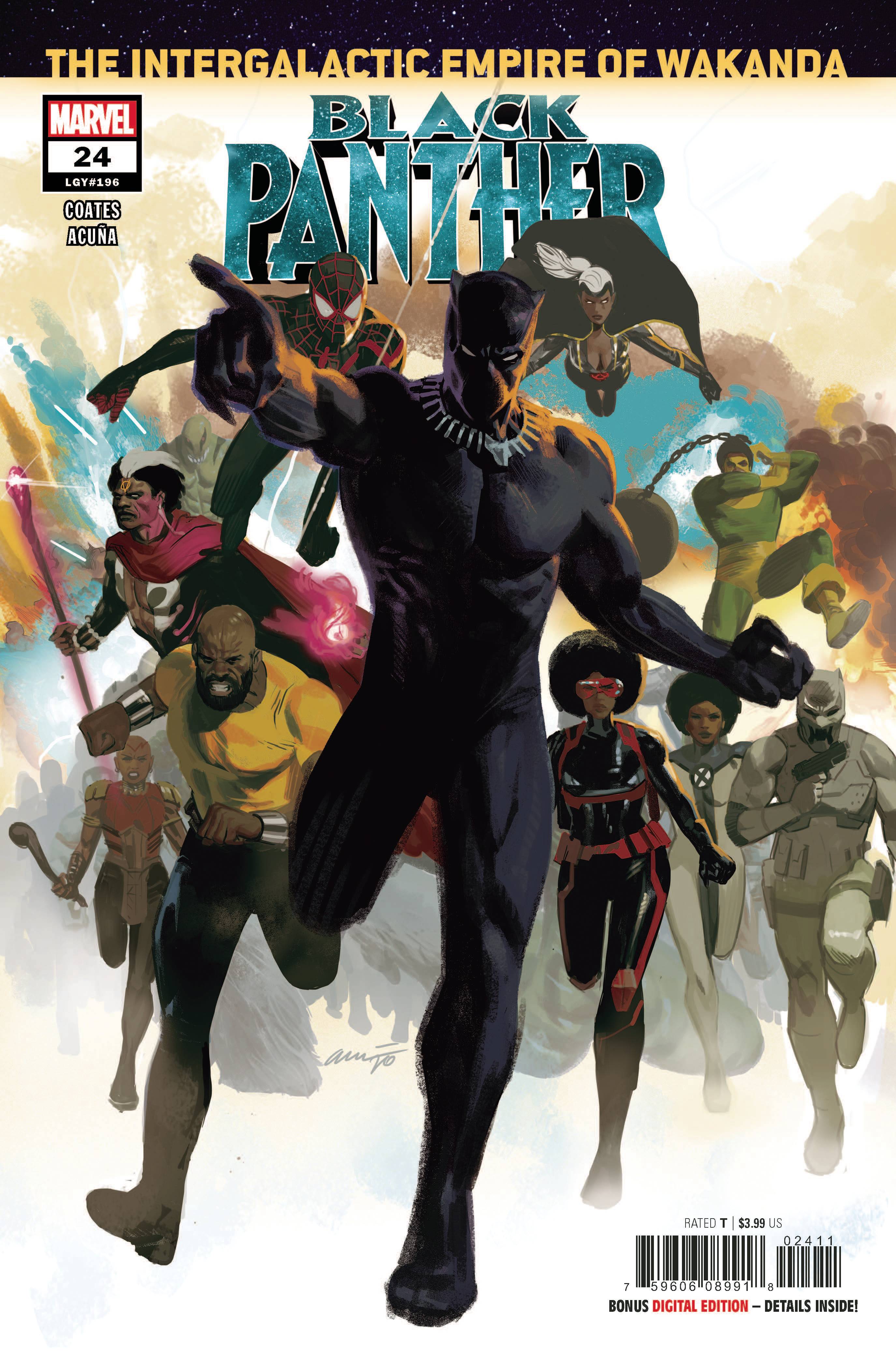 CARNAGE BLACK WHITE AND BLOOD #1 (OF 4) 4.99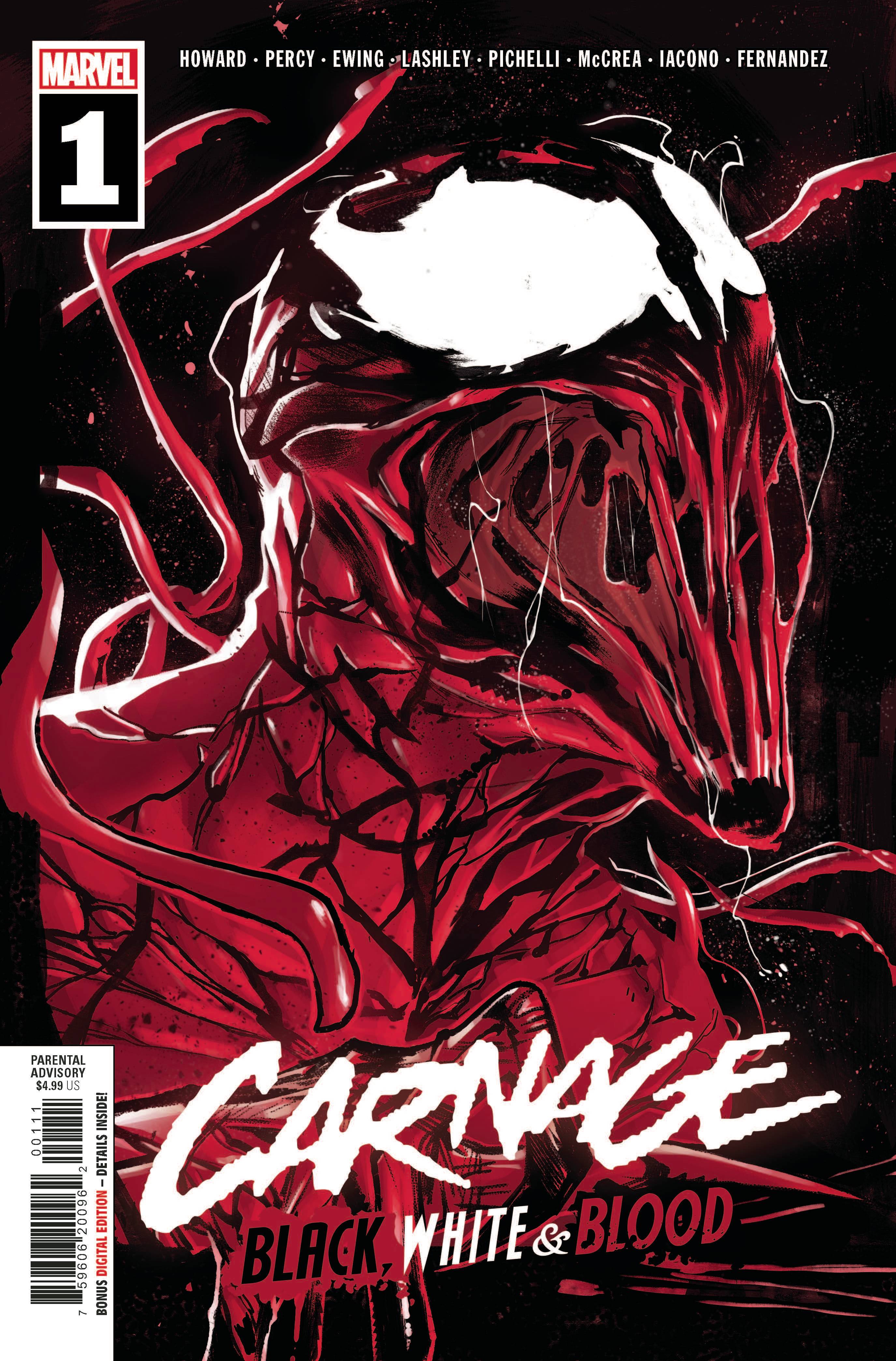 THIS WEEK IN TOYS/STATUES
DEATH DEALER 1/12 SCALE FIGURE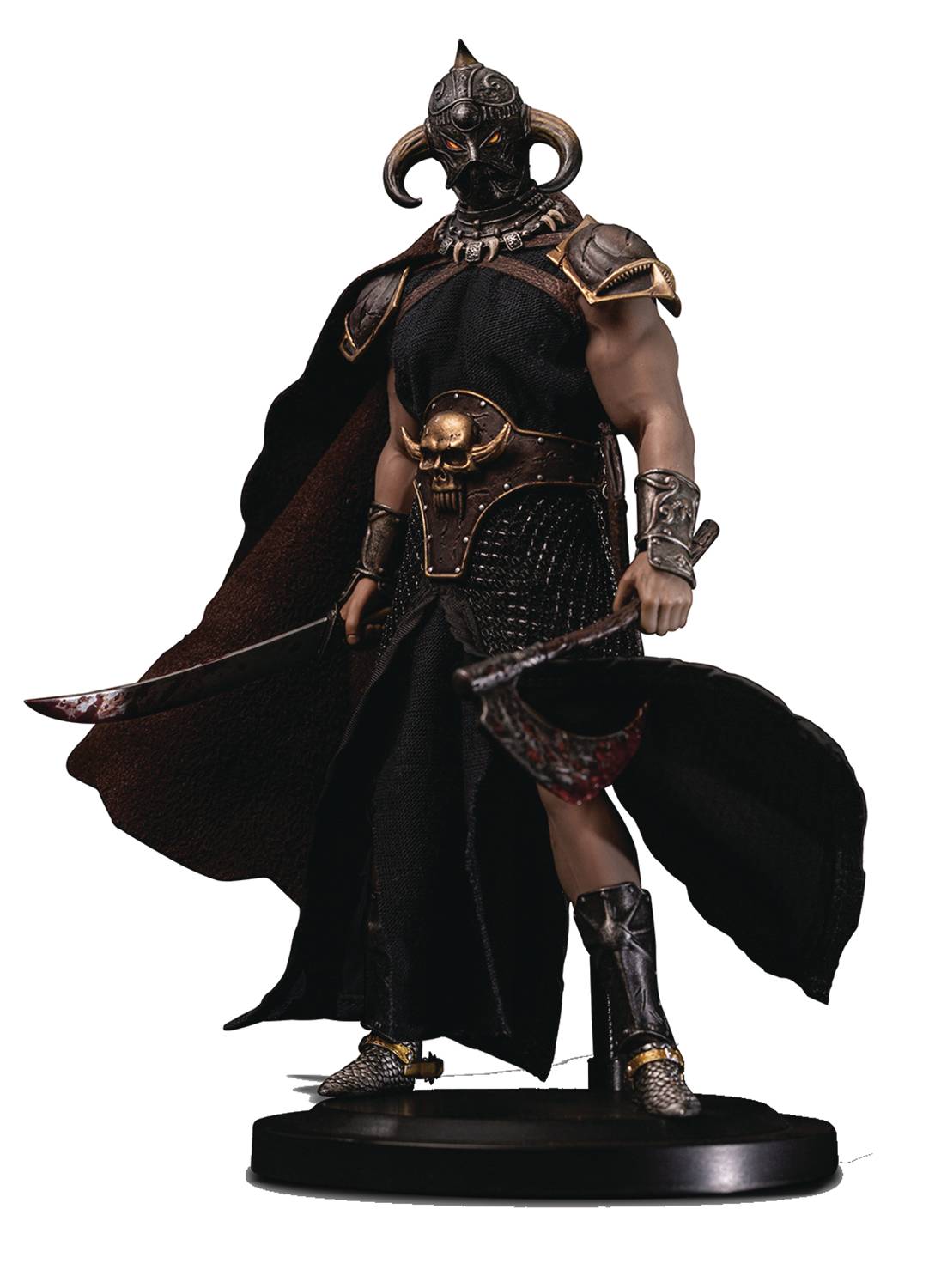 MR POTATO HEAD TOTS MINIFIG BMB DIS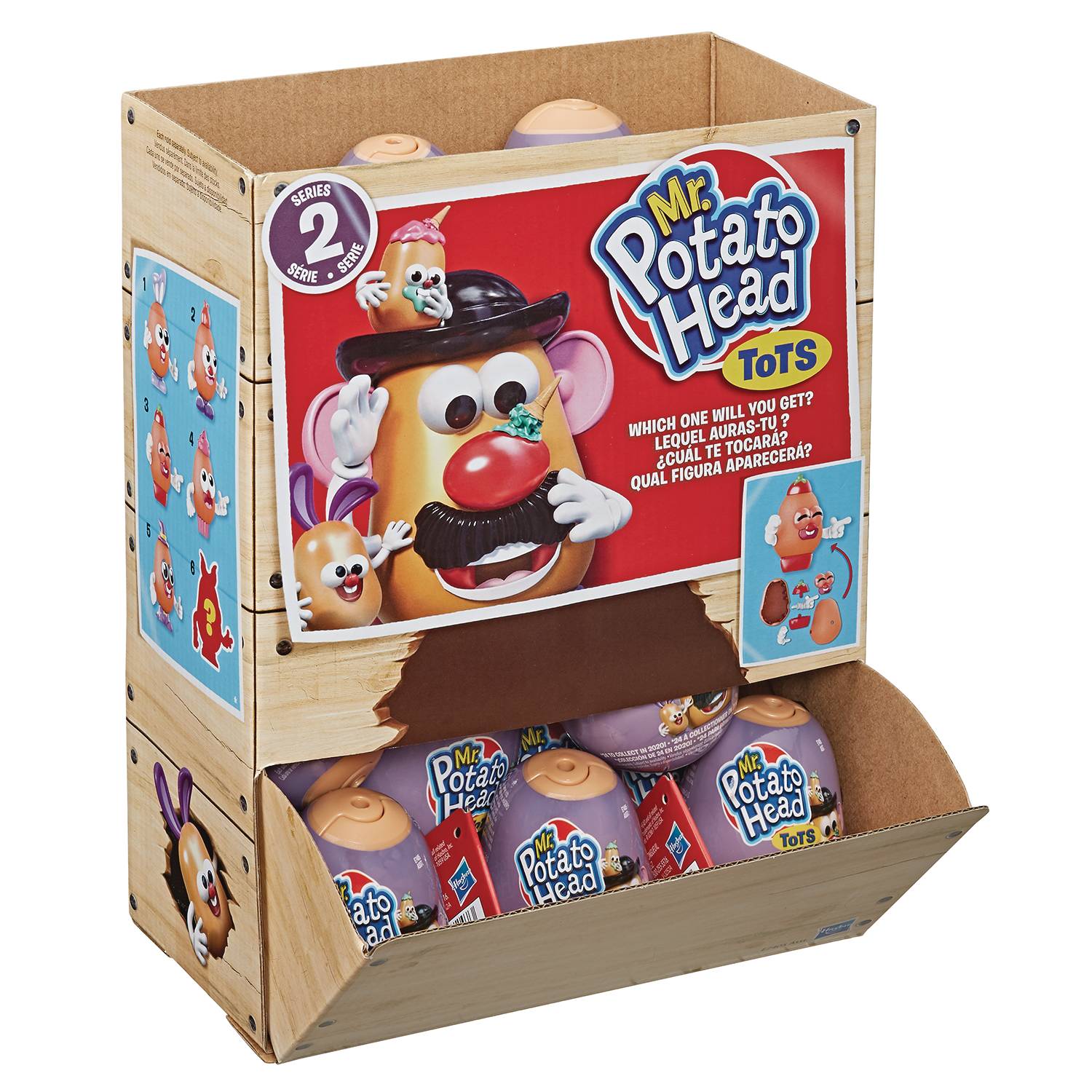 DRAGON BALL LEGENDS COLLAB KAMEHAMEHA SON GOKU FIGURE 29.99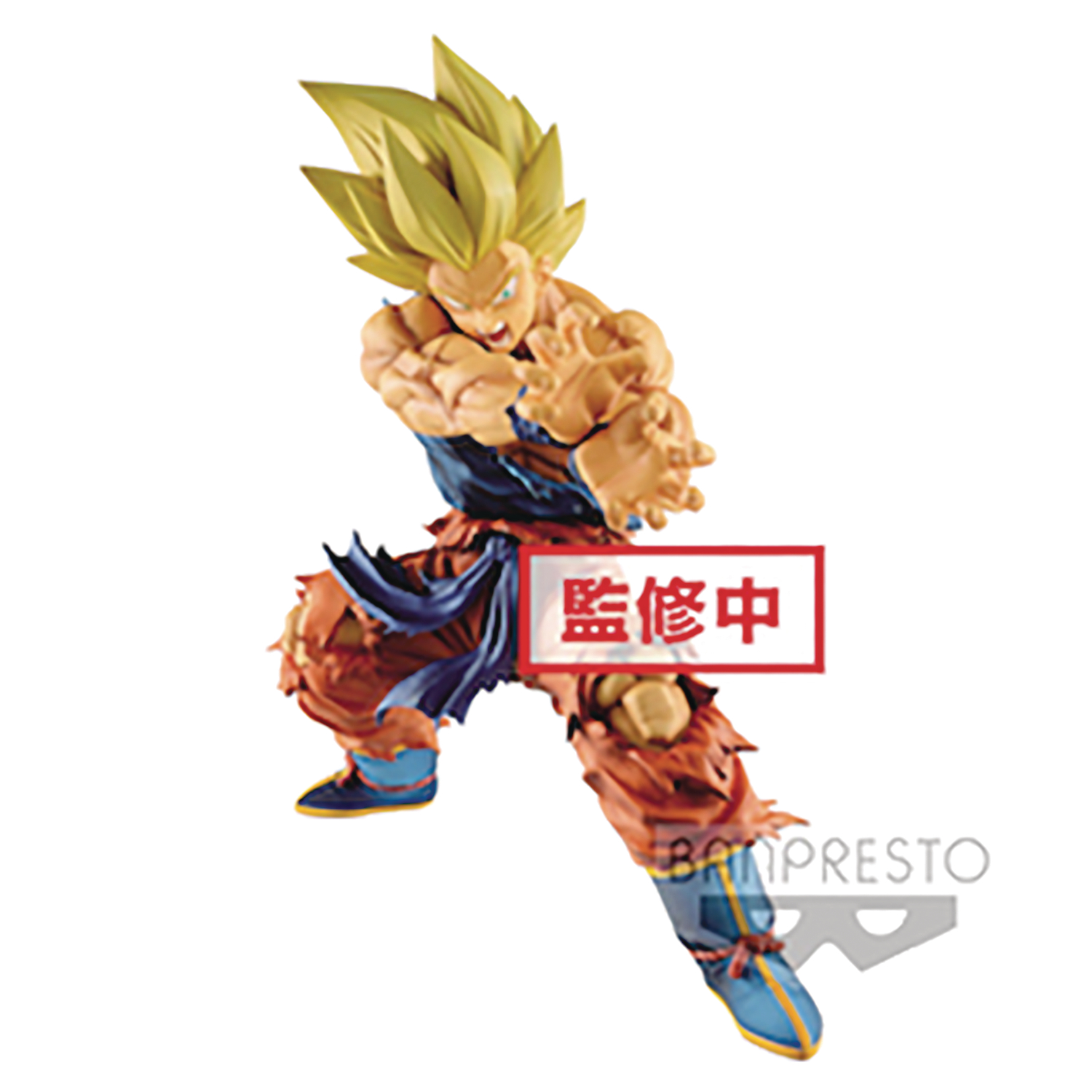 GHOST IN THE SHELL SAC 2ND GIG TACHIKOMA ROBOT SPIRITS AF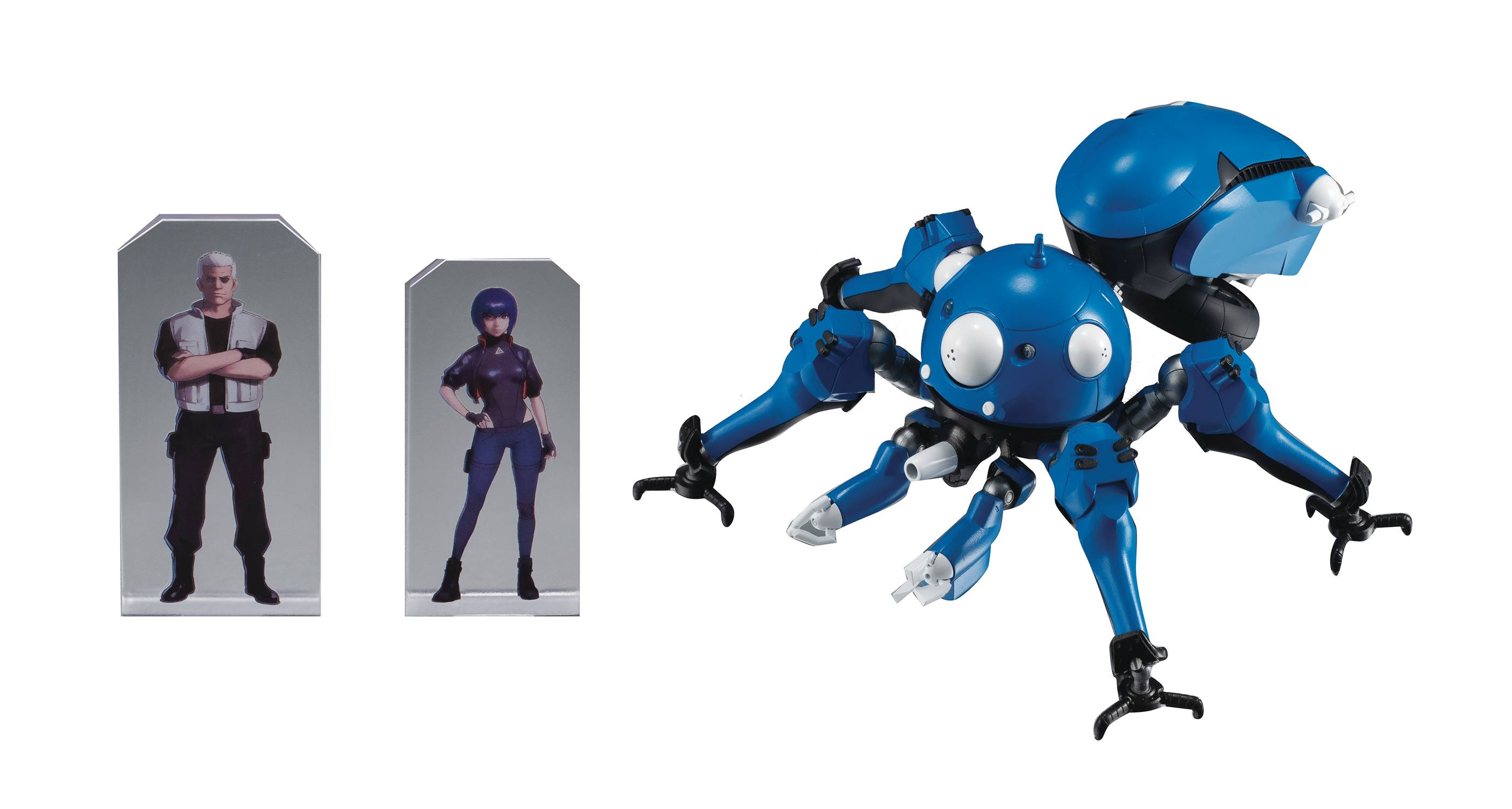 Trade-paperbacks of the Week!
MARVEL PORTFOLIO HC PEACH MOMOKO 50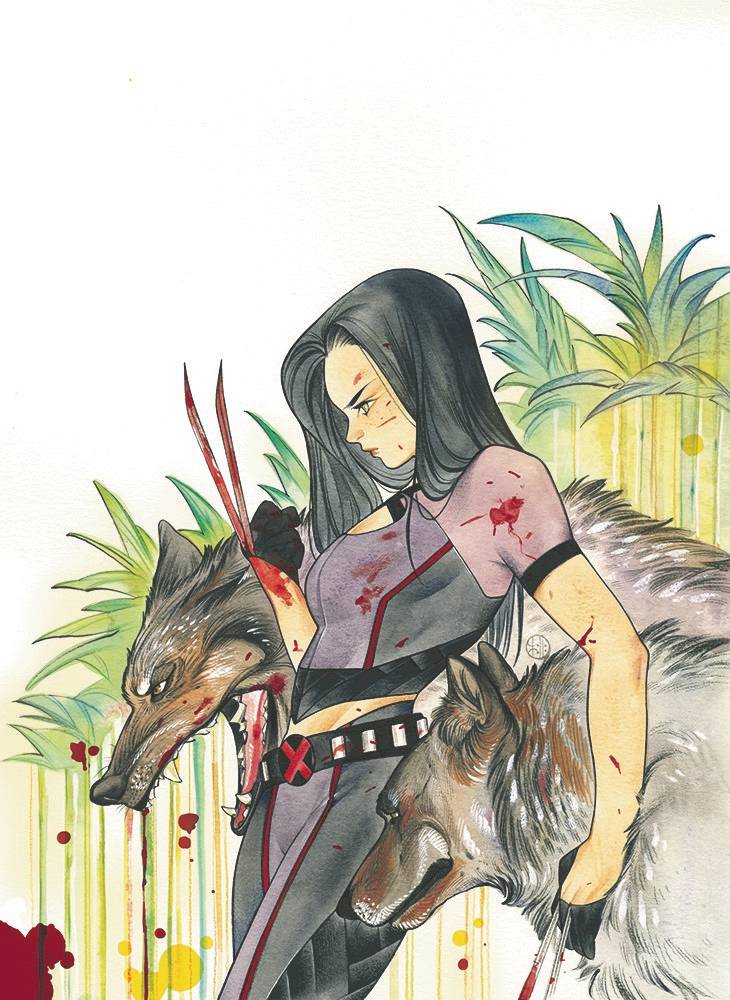 BIG GIRLS TP VOL 01 14.99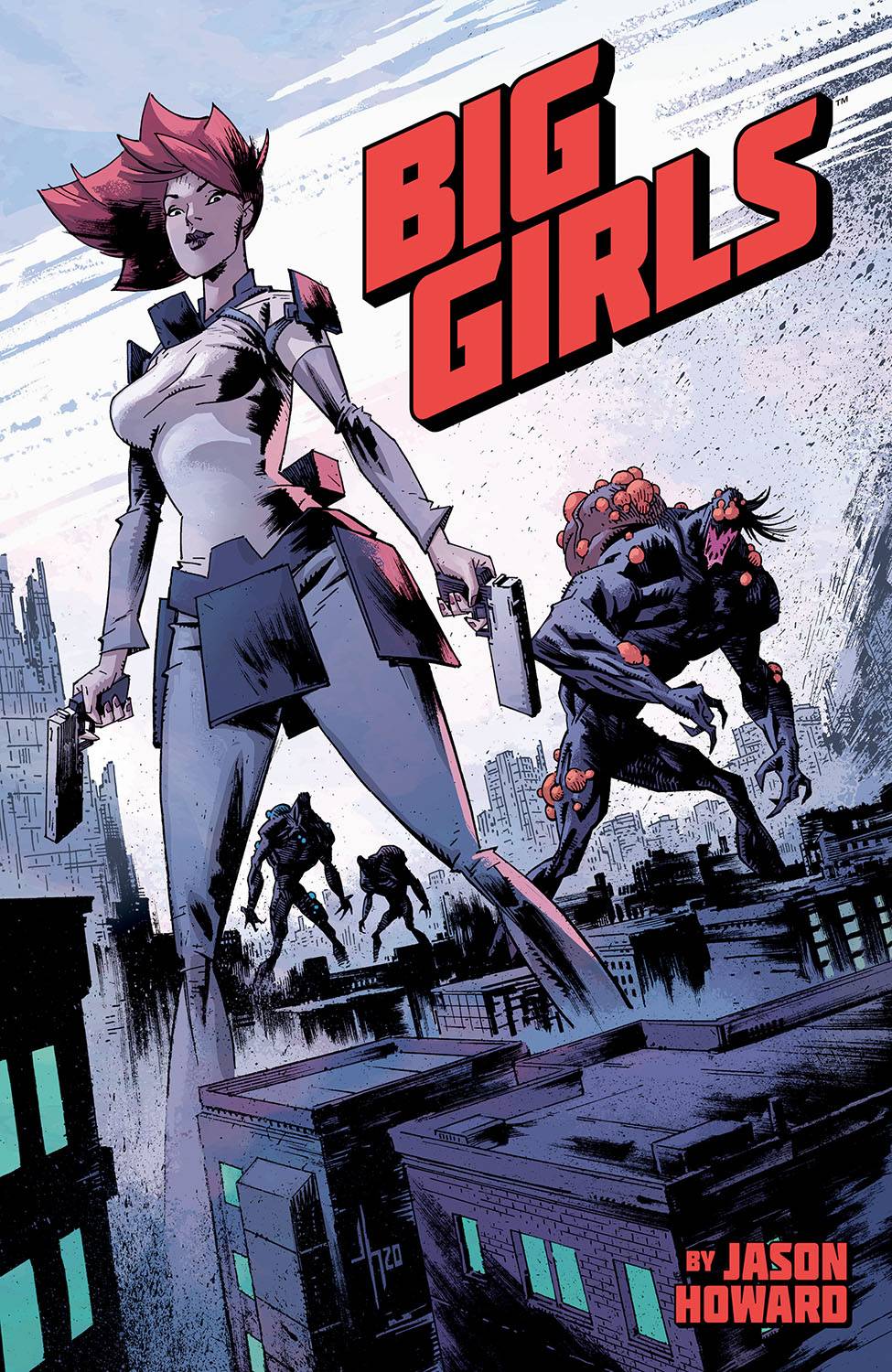 DCEASED TP 19.99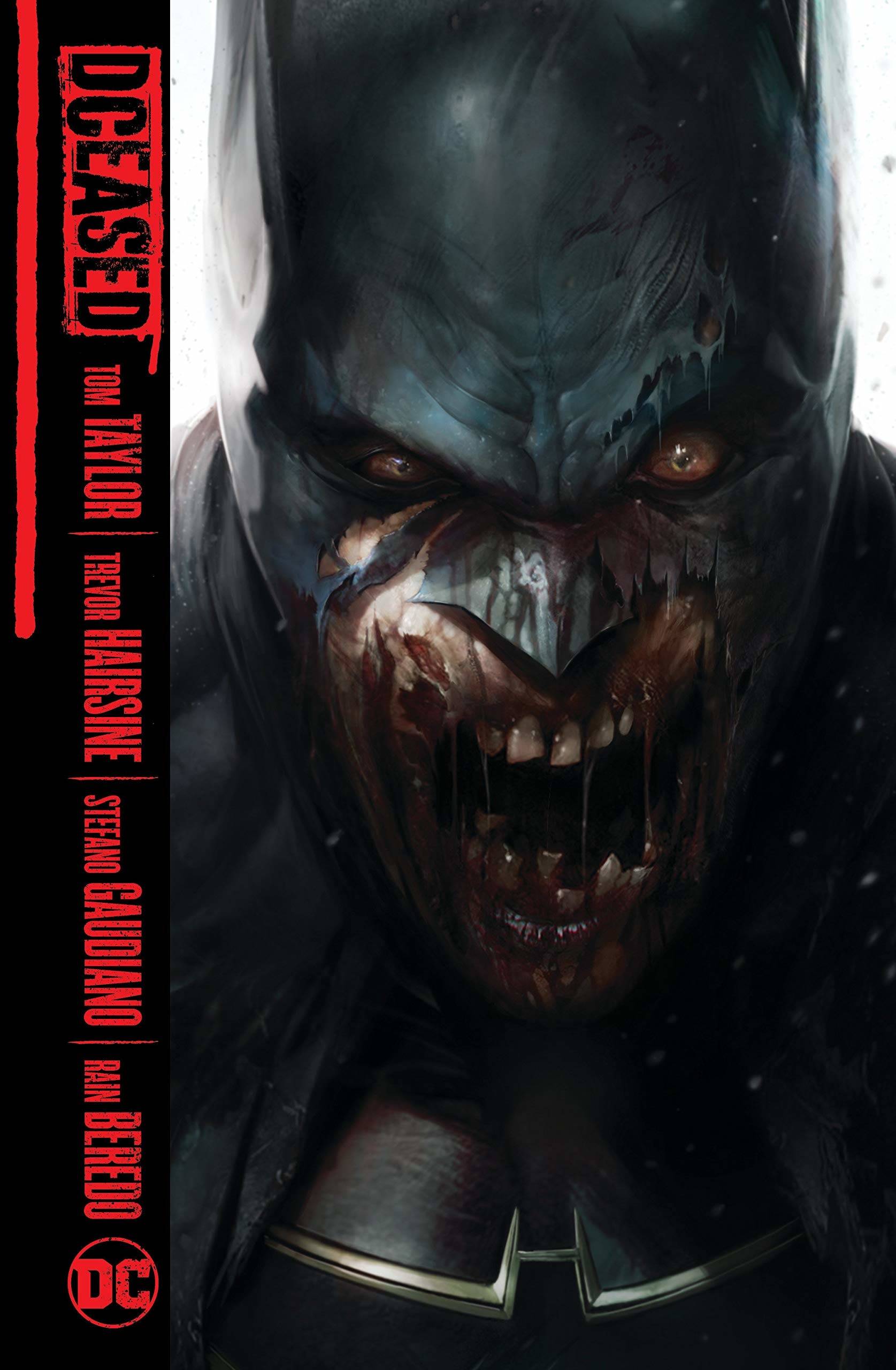 SWAMP THING THE NEW 52 OMNIBUS HC 125
MASTER LIST OF PRODUCTS ARRIVING THIS WEEK!
ACTION COMICS #1029 CVR A PHIL HESTER & ERIC GAPSTUR 4.99
ACTION COMICS #1029 CVR B JULIAN TOTINO TEDESCO VAR 4.99
AGGRETSUKO HC MEET HER FRIENDS 11.99
ALIEN #1 4.99
ALIEN #1 BLACK BLANK VAR 4.99
ALIEN #1 FINCH LAUNCH VAR 4.99
ALIEN #1 GLEASON VAR 4.99
ALIEN #1 MOMOKO VAR 4.99
ALIEN #1 NAUCK HEADSHOT VAR 4.99
ALIEN #1 RON LIM VAR 4.99
ALIEN #1 YOUNG VAR 4.99
AMAZING SPIDER-MAN #62 3.99
AMAZING SPIDER-MAN #62 LAND SPIDER-MAN-THING VAR 3.99
AQUARIUS DC COMICS 500PC 3 IN 1 PUZZLE 24.99
AQUARIUS DC COMICS RETRO CAST 1000PC PUZZLE 16.99
AVENGERS GATHERING OMNIBUS HC DM VAR 125
BARBALIEN RED PLANET #5 (OF 5) CVR A WALTA 3.99
BARBALIEN RED PLANET #5 (OF 5) CVR B ROBLES 3.99
BATMAN ARKHAM TALIA AL GHUL TP 29.99
BATMAN BLACK AND WHITE #4 (OF 6) CVR A BECKY CLOONAN 5.99
BATMAN BLACK AND WHITE #4 (OF 6) CVR B GABRIELE DELL OTTO 5.99
BATMAN BLACK AND WHITE #4 (OF 6) CVR C SIMONE BIANCHI 5.99
BATMAN DETECTIVE COMICS VOL 05 THE JOKER WAR HC 29.99
BATMAN SUPERMAN #16 CVR A IVAN REIS & DANNY MIKI 3.99
BATMAN SUPERMAN #16 CVR B GREG SMALLWOOD VAR 3.99
BATMAN WHITE KNIGHT PRESENTS HARLEY QUINN #6 (OF 6) CVR A SEAN MURPHY 4.99
BATMAN WHITE KNIGHT PRESENTS HARLEY QUINN #6 (OF 6) CVR B MATTEO SCALERA 4.99
BEAST COMPLEX GN 12.99
BIG GIRLS TP VOL 01 14.99
BITTER ROOT #11 CVR A GREENE 3.99
BLACK PANTHER #24 3.99
BLACK PANTHER #24 BARTEL SHURI WOMENS HISTORY MONTH VAR 3.99
BLACK PANTHER #24 MICHAEL CHO BLACK PANTHER TWO-TONE VAR 3.99
BLACK PANTHER #24 QUINONES VAR 3.99
BLEED THEM DRY #3 3.99
BLEED THEM DRY #3 CVR B GORHAM 3.99
BLADE RUNNER ORIGINS #2 CVR A HERNANDEZ 3.99
BLADE RUNNER ORIGINS #2 CVR B MOMOKO 3.99
BPRD HELL ON EARTH TP VOL 01 29.99
BRZRKR (BERZERKER) #1 CVR C GRAMPA FOIL VAR 5.99
BRZRKR (BERZERKER) #1 CVR D BROOKS FOIL VAR 5.99
CABLE #9 3.99
CARNAGE BLACK WHITE AND BLOOD #1 (OF 4) 4.99
CARNAGE BLACK WHITE AND BLOOD #1 (OF 4) GLEASON WEBHEAD VAR 4.99
CARNAGE BLACK WHITE AND BLOOD #1 (OF 4) INHYUK LEE VAR 4.99
CARNAGE BLACK WHITE AND BLOOD #1 (OF 4) OTTLEY VAR 4.99
COLD DEAD WAR #1 (OF 4) 3.99
COMIC BOOK HISTORY OF ANIMATION #4 (OF 5) CVR A DUNLAVEY 3.99
CONAN THE BARBARIAN BY JIM ZUB TP VOL 01 INTO THE CRUCIBLE 17.99
CRIMSON FLOWER #3 (OF 4) CVR A LESNIEWSKI 3.99
CRIMSON FLOWER #3 (OF 4) CVR B SAUVAGE 3.99
DC MULTIVERSE 7IN SCALE THE DROWNED AF
DCEASED TP 19.99
DEATH DEALER 1/12 SCALE FIGURE
DEEP BEYOND #1 (OF 12) 2ND PTG 3.99
DEJAH THORIS (2019) #11 CVR A PARRILLO 3.99
DEJAH THORIS (2019) #11 CVR B GEORGIEV 3.99
DEPARTMENT OF TRUTH #4 CVR A SIMMONDS 3.99
DEPARTMENT OF TRUTH #4 CVR B MOORE 3.99
DELICATES TP 14.99
DEMON SLAYER KIMETSU VIBRATION STARS KYOJURO RENGOKU FIG 29.99
DETECTIVE COMICS #1034 CVR A DAN MORA 4.99
DETECTIVE COMICS #1034 CVR A DAN MORA 4.99
DETECTIVE COMICS #1034 CVR B LEE BERMEJO CARD STOCK VAR 5.99
DIE DIE DIE #14 3.99
DISNEY RAYA & LAST DRAGON LITTLE GOLDEN BOOK 5.99
DOCTOR WHO MAGAZINE #559 13.5
DRAGON BALL LEGENDS COLLAB KAMEHAMEHA SON GOKU FIGURE 29.99
DRAGON BALL STRONG CHAINS VEGETA ICHIBAN FIG
DRAGON BALL SUPER GOGETA ICHIBAN FIG
DRAGON BALL SUPER GOGETA SUPER KAMEHAMEHA II FIG VER 2 29.99
DRAGON BALL SUPER MAXIMATIC THE SON GOKU V FIG 29.99
DRAGON BALL SUPER SON GOKU FES V4 KIDS GOKU FIG 29.99
DRAGON BALL SUPER SS ROSE GOKU BLACK ICHIBAN FIG
DRUGSTORE IN ANOTHER WORLD CHEAT PHARMACIST GN VOL 01 12.99
DUNE HOUSE ATREIDES #5 (OF 12) CVR A CAGLE 4.99
DUNE HOUSE ATREIDES #5 (OF 12) CVR B TOCCHINI 4.99
DUNGEONS & DRAGONS AT SPINE OF WORLD #4 (OF 4) CVR A COCCOLO 3.99
DUNGEONS & DRAGONS AT SPINE OF WORLD #4 (OF 4) CVR B CHARACT 3.99
EARTH BOY TP 12.99
EARTH ONE BOX SET TP 49.99
EVANGLION 3.0 1.1 ENTRY ASUKA SHIKINAMI LANGLEY ICHIBAN FIG
EXCALIBUR #19 3.99
EXCITING COMICS #8 3.99
FANTASTIC FOUR EPIC COLL TP MASTER PLAN OF DOOM NEW PTG 39.99
FIREFLY BRAND NEW VERSE #1 CVR A KHALIDAH 4.99
FIREFLY BRAND NEW VERSE #1 CVR B FISH 4.99
FRANK AT HOME ON THE FARM #3 3.99
FUTURE STATE TEEN TITANS RUINS #1 5.99
GETTING IT TOGETHER TP 14.99
GHOST IN THE SHELL SAC 2ND GIG TACHIKOMA ROBOT SPIRITS AF
GI JOE A REAL AMERICAN HERO #277 CVR A SHEARER 3.99
GI JOE A REAL AMERICAN HERO #277 CVR B SL GALLANT 3.99
GHOSTLY THINGS GN VOL 03 12.99
GIRL GENIUS SECOND JOURNEY GN VOL 06 SPARKS AND MONSTERS 25
GODZILLA SERIES 1 ENAMEL PIN 12
GODZILLA SERIES 1 KING GHIDORAH ENAMEL PIN 12
GODZILLA SERIES 1 MECHAGODZILLA ENAMEL PIN 12
GODZILLA SERIES 1 MOTHRA ENAMEL PIN 12
GODZILLA SERIES 1 RODAN ENAMEL PIN 12
GREMLINS 2 GRETA ULTIMATE 7IN AF 39.99
GUARDIANS OF THE GALAXY #12 3.99
GUARDIANS OF THE GALAXY #12 HETRICK GAMORA-THING VAR 3.99
GUNG HO SEXY BEAST #3 CVR A SEGOVIA 3.99
HAHA #3 (OF 6) CVR A LANGRIDGE 3.99
HAHA #3 (OF 6) CVR B RENTLER 3.99
HARLEY QUINN #1 CVR A RILEY ROSSMO 3.99
HARLEY QUINN #1 CVR B DERRICK CHEW CARD STOCK VAR 4.99
HARLEY QUINN #1 CVR C BLANK CARD STOCK VAR 4.99
HARLEY QUINN AND THE BIRDS OF PREY THE HUNT FOR HARLEY HC (MR) 24.99
HERO HACKS W1 ZORRO
HOLLOW HEART #1 CVR F 2ND PTG 3.99
HOW TO TREAT MAGICAL BEASTS GN VOL 05 12.99
IZOMBIE TP VOL 01 DEAD TO THE WORLD (MR) 14.99
KILL WHITEY DONOVAN TP 19.99
KING IN BLACK SCREAM #1 4.99
KING IN BLACK SCREAM #1 BROWN VAR 4.99
KING IN BLACK SCREAM #1 SILVA STORMBREAKERS VAR 4.99
LADY BALTIMORE WITCH QUEENS #1 (OF 5) 3.99
LOVE & HEART GN VOL 01 13
MAESTRO WAR AND PAX #3 (OF 5) 3.99
MAESTRO WAR AND PAX #3 (OF 5) JIMENEZ VAR 3.99
MANIAC OF NEW YORK #1 2ND PTG 4.99
MARVEL PORTFOLIO HC PEACH MOMOKO 50
MIDNIGHT WESTERN THEATRE #1 (OF 5) 3.99
MILES MORALES SPIDER-MAN #24 3.99
MILES MORALES SPIDER-MAN #24 LASHLEY MILES-THING VAR 3.99
MISKATONIC #5 3.99
MOONSHINE #23 3.99
MR POTATO HEAD TOTS MINIFIG BMB DIS
MY HERO ACADEMIA TITANS MINI FIG 18PC WINDOW BOX DISPLAY
NAILBITER TP VOL 08 16.99
NOMEN OMEN #13 (OF 15) 3.99
OBLIVION SONG BY KIRKMAN & DE FELICI TP VOL 05 16.99
ONCE & FUTURE #17 CVR A MORA 3.99
ONE PIECE CREATOR X CREATOR RORONOA ZORO FIG 29.99
ONE PIECE FULL FORCE SABO ICHIBAN FIG
ONE PIECE MAGAZINE SPECIAL EPISODE LUFFY V1 FIG 29.99
ONE PUNCH MAN NORMAL FACE SAITAMA ICHIBAN FIG
ONE SOUL 10TH ANNIVERSARY HC ED 29.99
ORVILLE SEASON 2.5 TP 19.99
POP ANIMATION NARUTO KABUTO YAKUSHI VINYL FIGURE 11.99
POP ANIMATION NARUTO SIX PATH SAGE VINYL FIGURE 11.99
POP DISNEY GUMMI BEARS ZUMMI VINYL FIGURE 11.99
POP FNAF SECURITY BREACH VANNIE 11.99
POP GAMES POKEMON PIKACHU SV MT VINYL FIGURE 11.99
POP ICONS BOZO THE CLOWN VINYL FIG 11.99
POP MARVEL ZOMBIES MODOK VINYL FIG 11.99
POP MARVEL ZOMBIES RED HULK VINYL FIG 11.99
POP MARVEL ZOMBIES THOR VINYL FIG 11.99
POP ROCKS AALIYAH VINYL FIGURE 11.99
POP TOWN PEPPERMINT LANE HARRIET & SNOWFLAKE VIN FIG 29.99
POP TV E&D KENNY IN MARIACHI OUTFIT VIN FIG 11.99
POP TV GOOD OMENS-AZIRAPHALE W/ BOOK W/ CHASE VIN FIG 11.99
POP TV GOOD OMENS-CROWLEY W/ APPLE W/ CHASE VIN FIG 11.99
POWER RANGERS #5 CVR A SCALERA 3.99
POWER RANGERS #5 CVR B LEGACY VAR DI NICUOLO 3.99
PREVIEWS #391 APRIL 2021 3.99
PS ARTBOOKS KONA MONARCH MONSTER ISLE SOFTEE VOL 01 29.99
PUNCHLINE #12 3.99
PUNISHER WELCOME BACK FRANK MARVEL SELECT HC 29.99
RABID WORLD #1 (OF 4) 3.99
RAIN LIKE HAMMERS #3 (OF 5) 4.99
RECOUNT #3 3.99
ROLL OVER AND DIE GN VOL 01 12.99
SAVAGE AVENGERS #19 KIB 3.99
SAVAGE AVENGERS #19 MICHAEL CHO BLACK WIDOW 3.99
SCUMBAG #6 CVR A BENGAL 3.99
SCUMBAG TP VOL 01 9.99
SEEN ORIGINAL GN RACHEL CARSON 5.99
SHADOW DOCTOR #2 3.99
SHAMAN KING OMNIBUS TP VOL 01 19.99
SKYWARD HC 39.99
SNOOPY & HIS SOPWITH CAMEL SNAP MODEL KIT 29.99
SONIC THE HEDGEHOG #38 CVR A MATT HERMS 3.99
SONIC THE HEDGEHOG #38 CVR B ROTHLISBERGER 3.99
SPY ISLAND TP 19.99
STAR WARS DOCTOR APHRA #8 3.99
STAR WARS MANDALORIAN SCREEN COMIX TP VOL 01 SEASON 1 14.99
STRAY DOGS #1 2ND PTG 3.99
STRAY DOGS #2 CVR A FORSTNER & FLEECS 3.99
STRAY DOGS #2 CVR B HORROR MOVIE 3.99
SWAMP THING THE NEW 52 OMNIBUS HC 125
TAARNA (2020) #4 (OF 6) 3.99
TASKMASTER #5 (OF 5) 3.99
TASKMASTER #5 (OF 5) TERRY VAR 3.99
TEEN TITANS ACADEMY #1 CVR A RAFA SANDOVAL 3.99
TEEN TITANS ACADEMY #1 CVR B JAMAL CAMPBELL VAR 3.99
TERRY MOORE HOW TO DRAW EXPANDED ED SC 18.99
THAT TIME I GOT REINCARNATED ESPRESTO DEMON RIMURU FIG 29.99
TMNT BEST OF MICHELANGELO 5.99
TOILET BOUND HANAKO KUN GN VOL 08 13
TRANSFORMERS GEN WFCK TREX MEGATRON LEADER AF
TRUE BELIEVERS ANNIHILATION ODINPOWER #1 1
UMBRELLA ACADEMY BOARD GAME 25
UNDISCOVERED COUNTRY TP VOL 02 16.99
USAGI YOJIMBO #17 3.99
VAMPIRELLA VS PURGATORI #1 CVR A CHEW 3.99
VAMPIRELLA VS PURGATORI #1 CVR B PAGULAYAN 3.99
VAMPIRELLA VS PURGATORI #1 CVR C LINSNER 3.99
VAMPIRELLA VS PURGATORI #1 CVR D KUDRANSKI 3.99
VAMPIRELLA VS PURGATORI #1 CVR E MASTRAZZO 3.99
VOLTRON ULTIMATES VOLTRON ACTION FIGURE
WEREWOLF BY NIGHT TP NEW WOLF RISING 15.99
WORLD OF CYBERPUNK 2077 HC DLX ED 99.99
X-MEN EPIC COLLECTION SENTINELS LIVE TP NEW PTG 39.99
X-MEN INFERNO OMNIBUS HC 125
YEAR ZERO VOL 2 #5 CVR A ANDREWS 3.99
YEAR ZERO VOL 2 #5 CVR B ROSANAS 3.99
YOUTH TP 19.99