Meet the Owner(part 2)
My name is Jim Jones and my idea to open Comic Quest in 1990 stemmed from my desire to put the comics out for sale in one location rather than traveling all over the mid-west setting up at shows. I picked the small location on Lincoln Avenue due to its proximity to the University of Evansville. We opened with my own collection and quickly decided to add role-playing games and toys primarily to offer larger price points on items. Within a year, we were doing well enough to move from that 1000 ft location next door into a larger 4,000 sq foot store. We enjoyed growth and success and continued to expand the business by offering in-store gaming and card play(MTG was getting big at the time). We were being so successful that we decided to open a second location on the west side of Evansville. We had two locations for three years but were unable to duplicate the same success at our second location which seemed to just split our sales between the two stores while doubling our expenses. After three years we closed that location and moved into a small store on Morgan Avenue(where the abandoned Walgreens' drug store now sits).
Our lease was bought out and we used the extra money to move into our current, much bigger, building. We our now closing in on the end of our 21 year lease at our current location and we are currently looking at our options for CQ's future. 2020 was a roller coaster pandemic journey which led us to being closed down for 6 weeks and threatened our future. We focused on ebay during this time and did receive some pandemic funds to keep us going. 2020 ended up with increased sales for the year over 2019. March of 2021 saw the biggest sales month, by far, since our 30 year existence. We continue to strive to make CQ interesting and a place where you come to find the best in comic book, gaming and fantasy entertainment. CQ's success can be attributed to many dedicated employees over the past 30 years but most of all to all or you and your patronage.
Today, I spend 30 hours a week, sometimes more, meeting with couples and individuals with a wide range of mental health and marital issues. I love the work and plan to continue this practice as long as my health is good. I also spend time pricing back issue comics, working on merchandising ideas for the store and setting long term goals for the store. Currently, we are excited about a new point of sale system that will be integrated with our web-site. This system will allow customers to interact with our database in ways that will enable you to control your subscription service.
NEW COMICS THIS WEEK!
HEROES REBORN #1 (OF 7) 5.99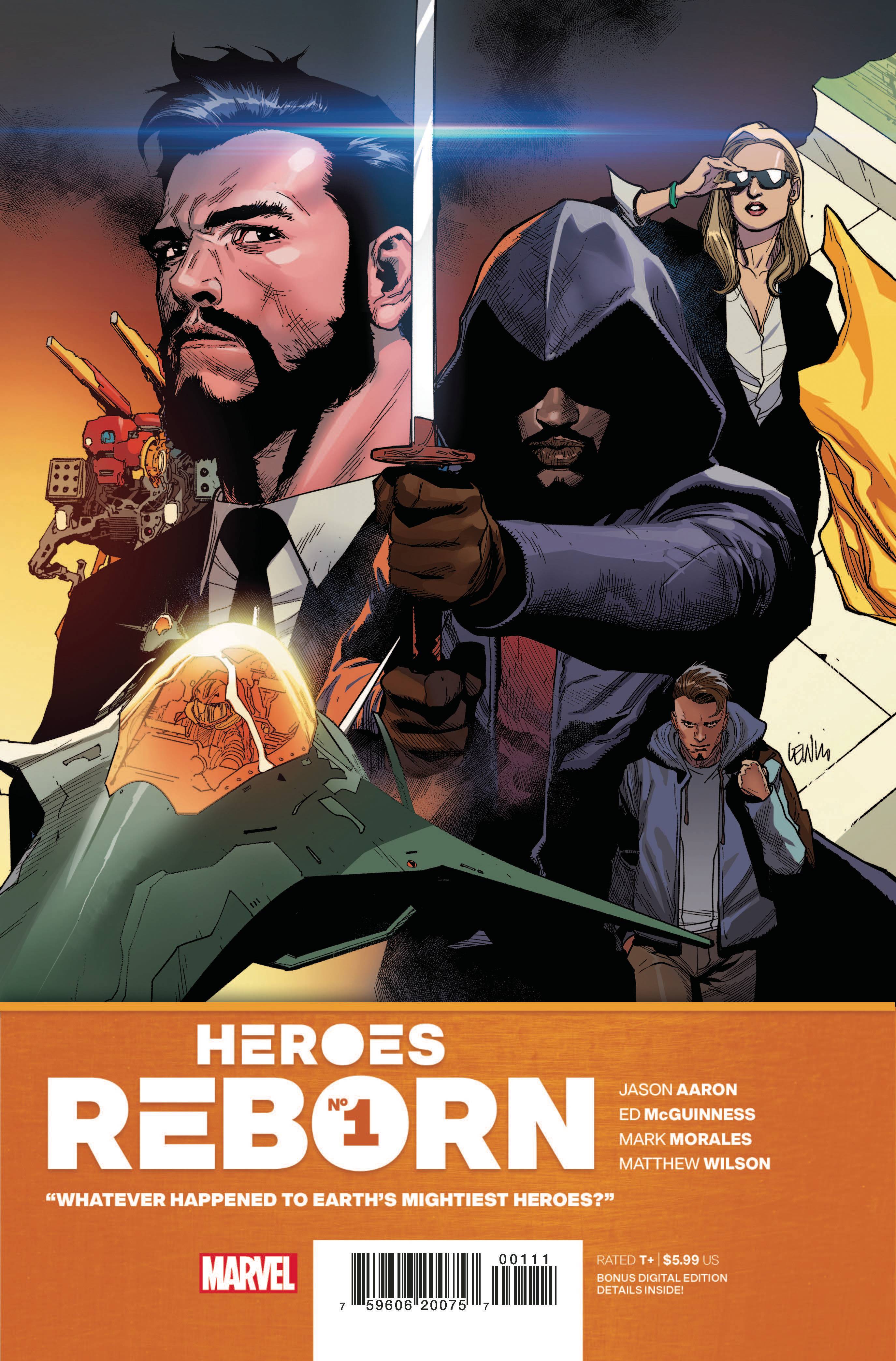 INVINCIBLE RED SONJA #1 CVR A CONNER 3.99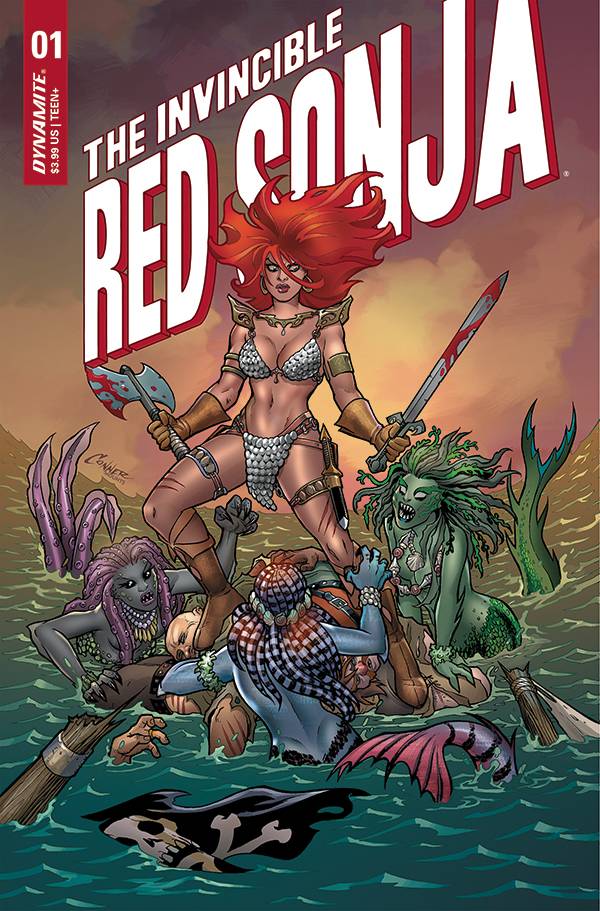 BATMAN FORTNITE ZERO POINT #1 Second Printing 4.99
CARNAGE BLACK WHITE AND BLOOD #3 (OF 4) 4.99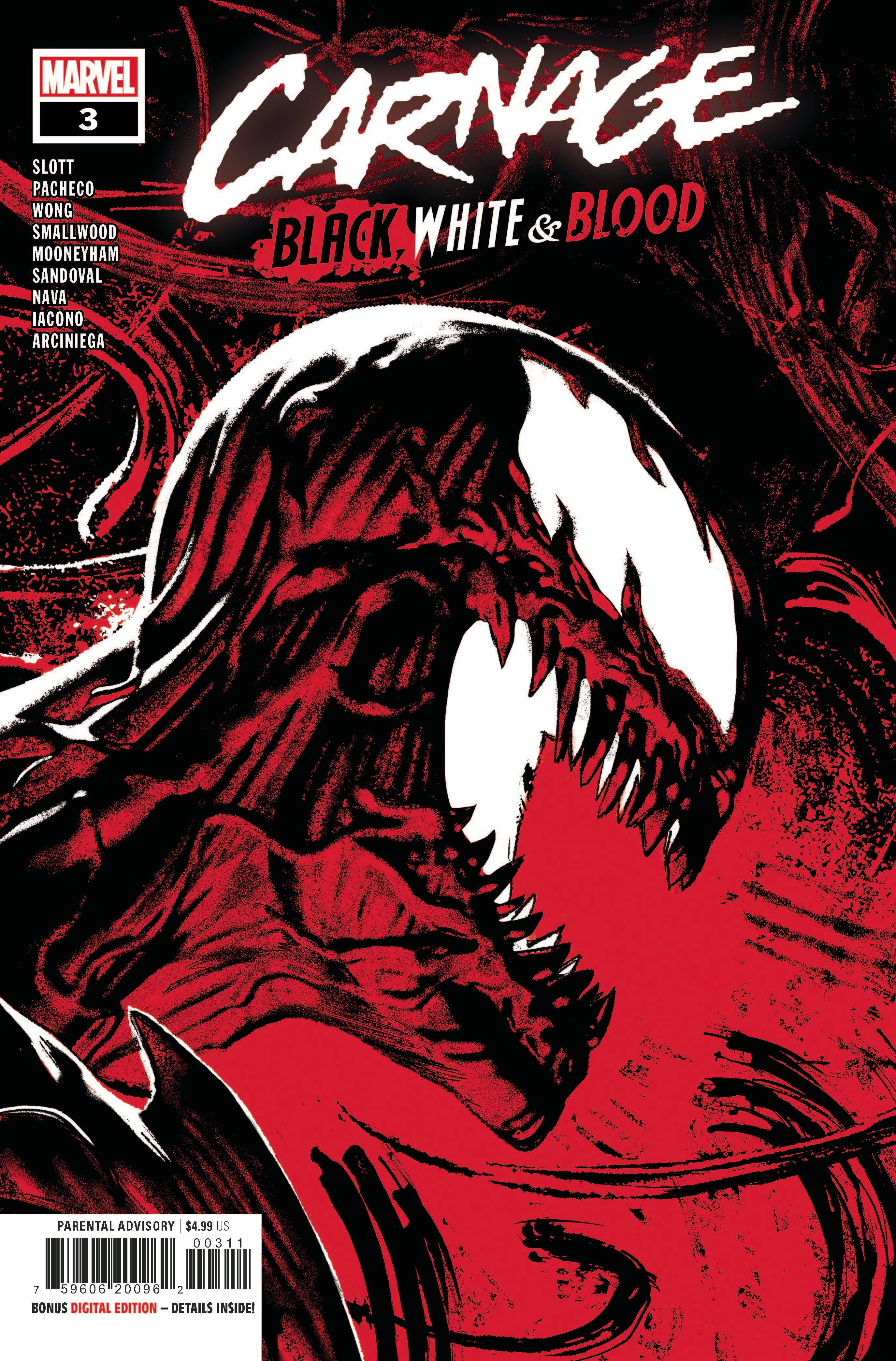 EVE #1 (OF 5) CVR A ANINDITO 3.99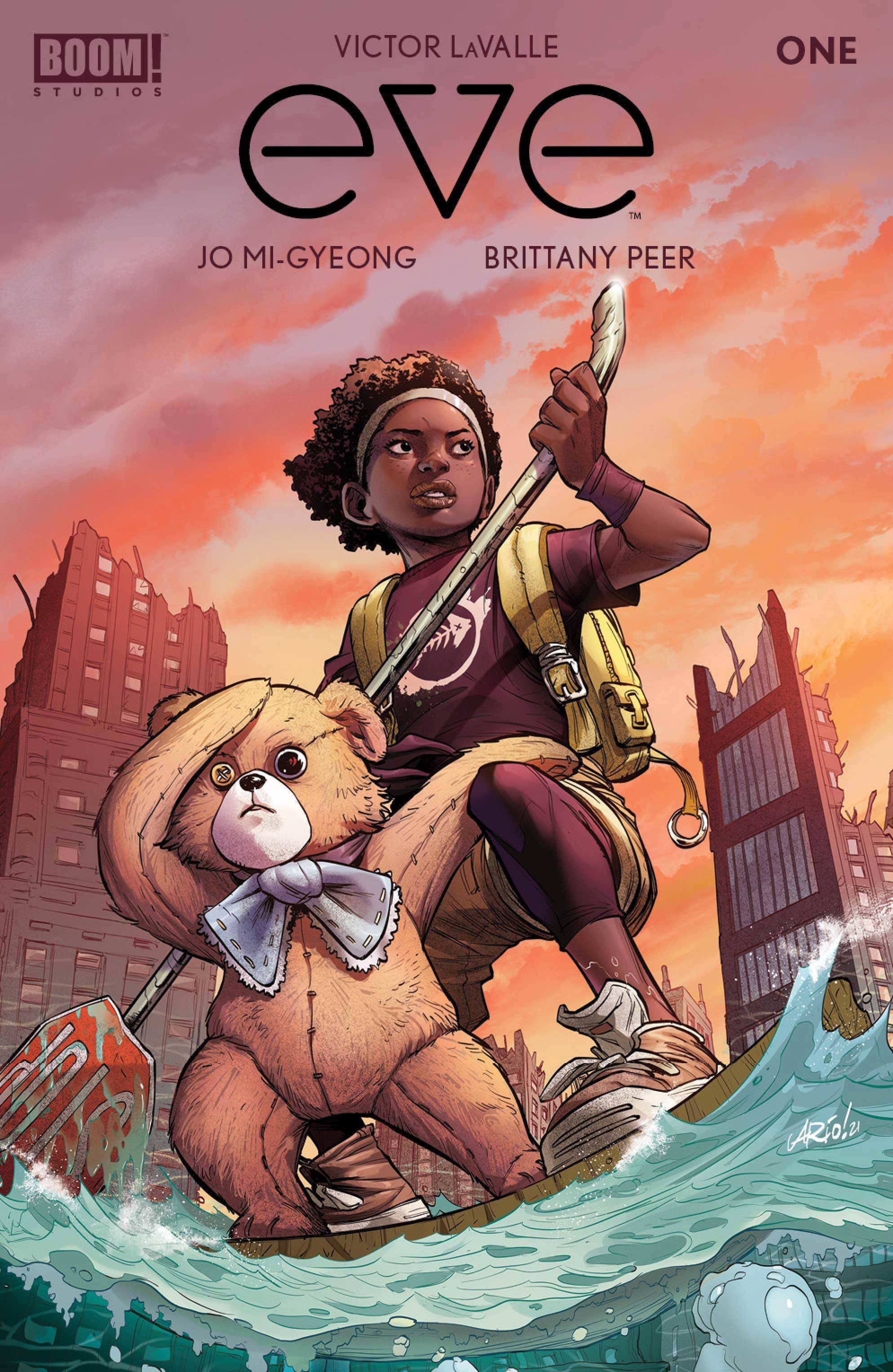 STAR WARS WAR BOUNTY HUNTERS ALPHA #1 3.99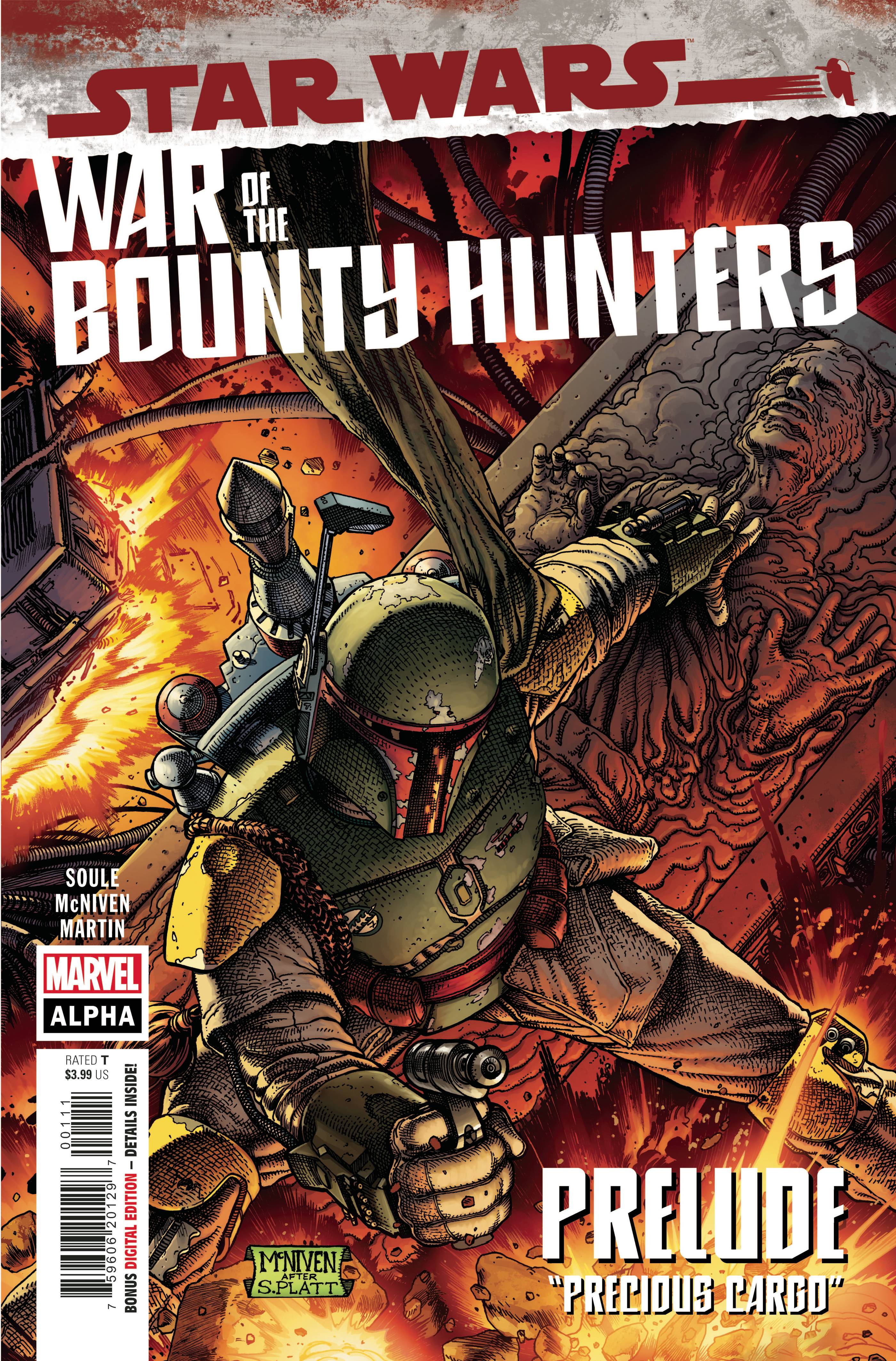 THIS WEEK IN TOYS/STATUES
CROW MOVIE GALLERY WINDOW PVC STATUE 49.99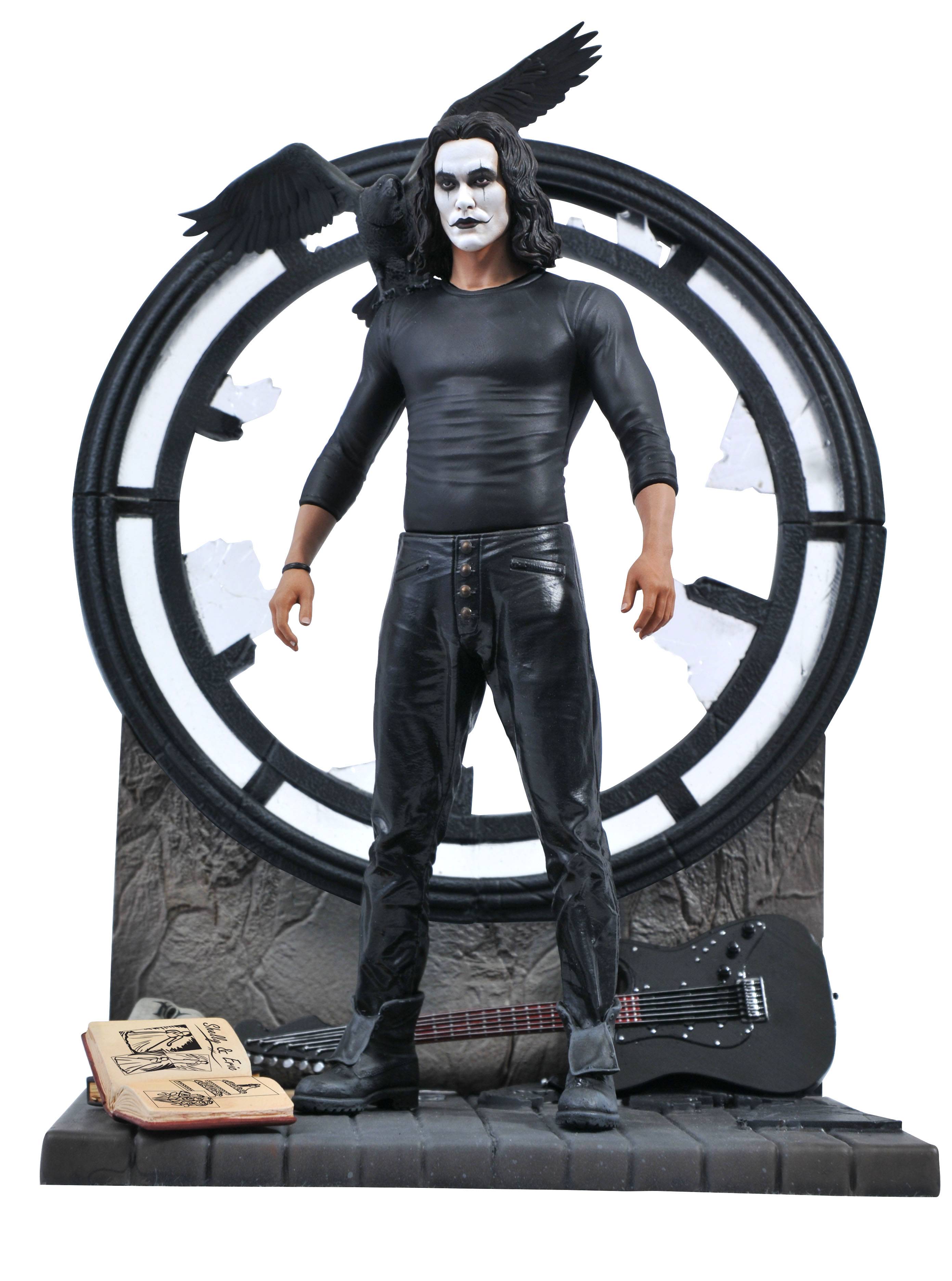 DRAGONBALL SUPER SON GOKU FES V11 SUPER SAIYAN GOGETA FIG 29.99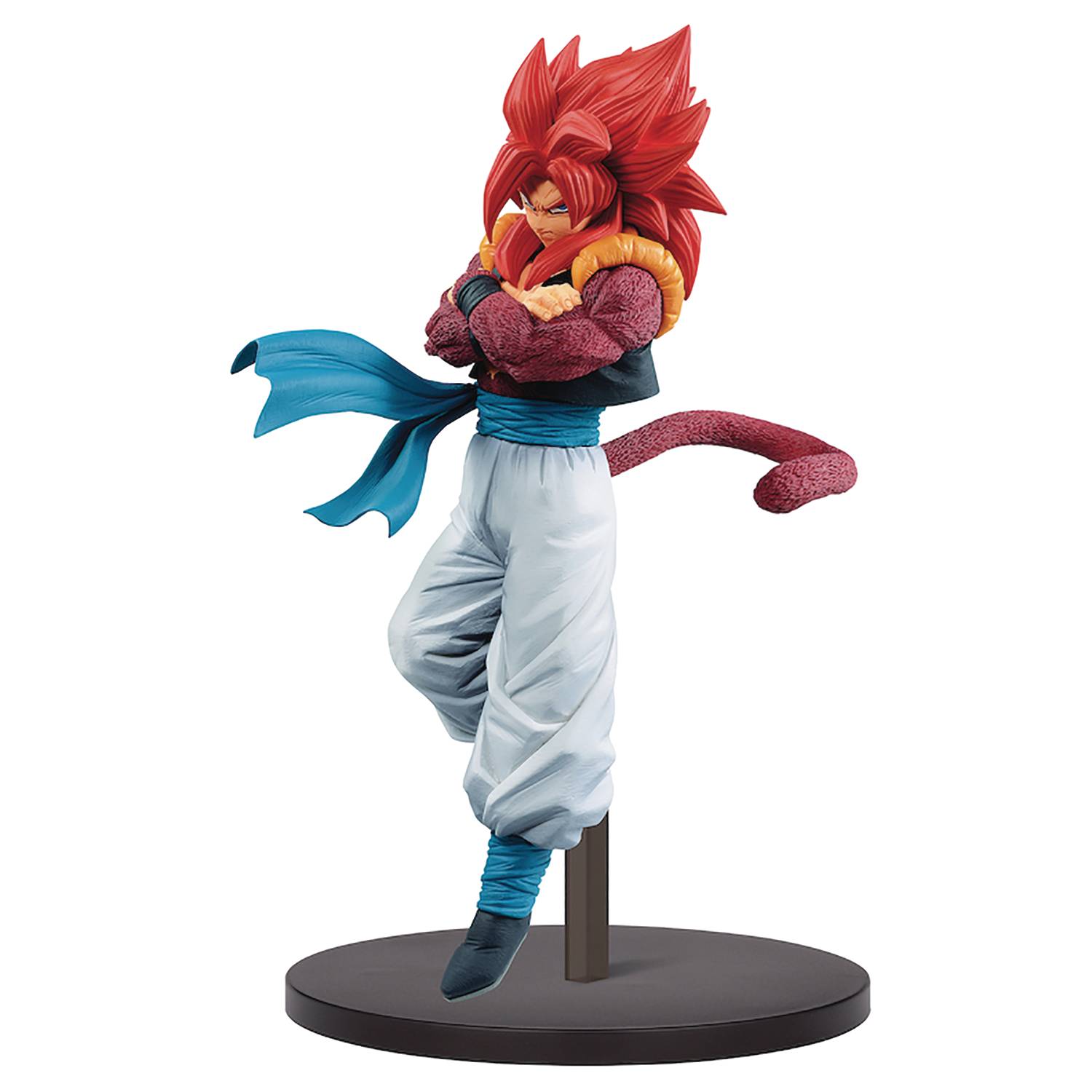 POP GAMES MILES MORALES GAME PURPLE REIGN SUIT FIG 11.99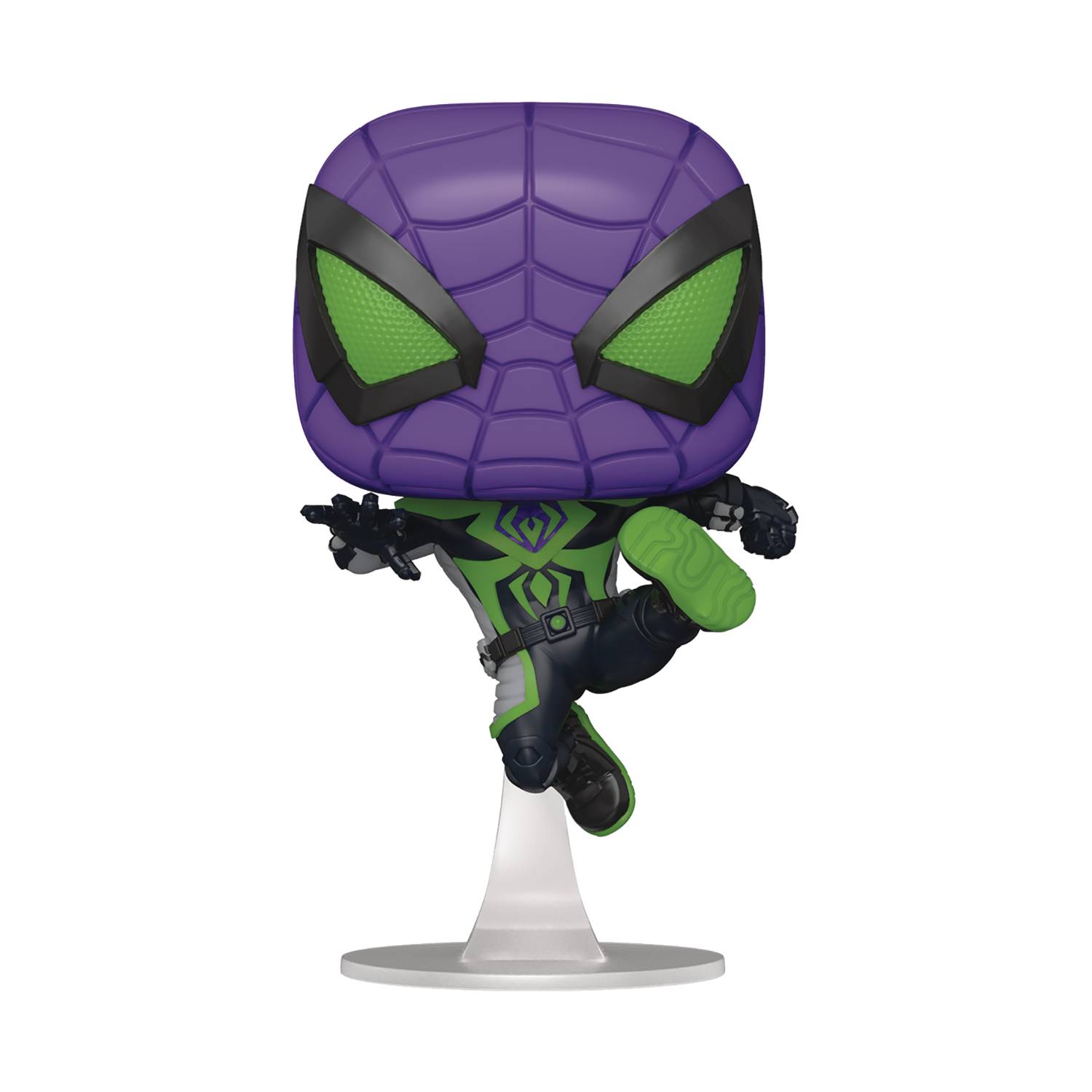 MIGHTY MORPHIN POWER RANGERS RITA REPULSA REACTION FIGURE 19.99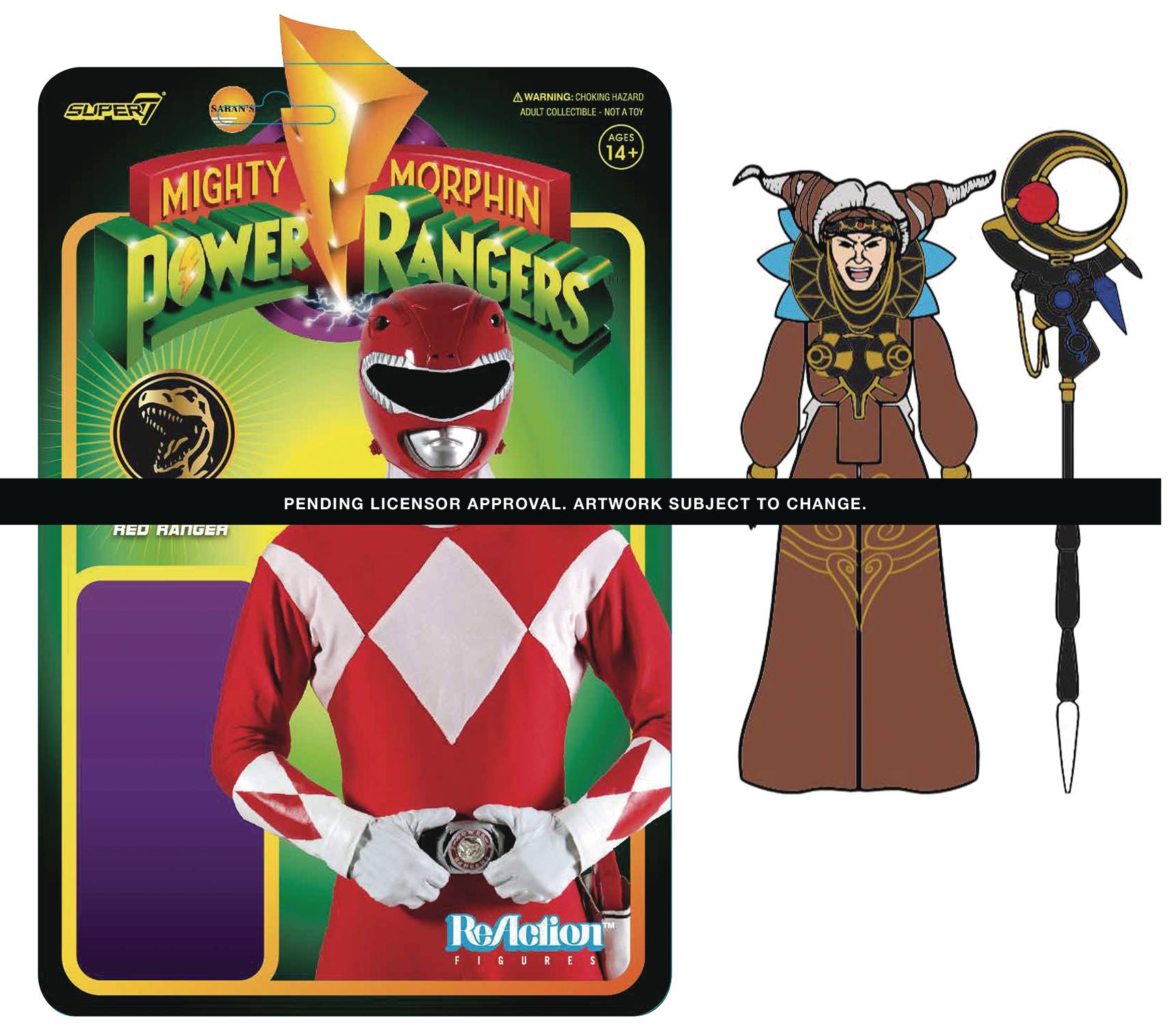 Trade-paperbacks of the Week!
COMPLETE KIRBY WAR AND ROMANCE HC WAR CVR 125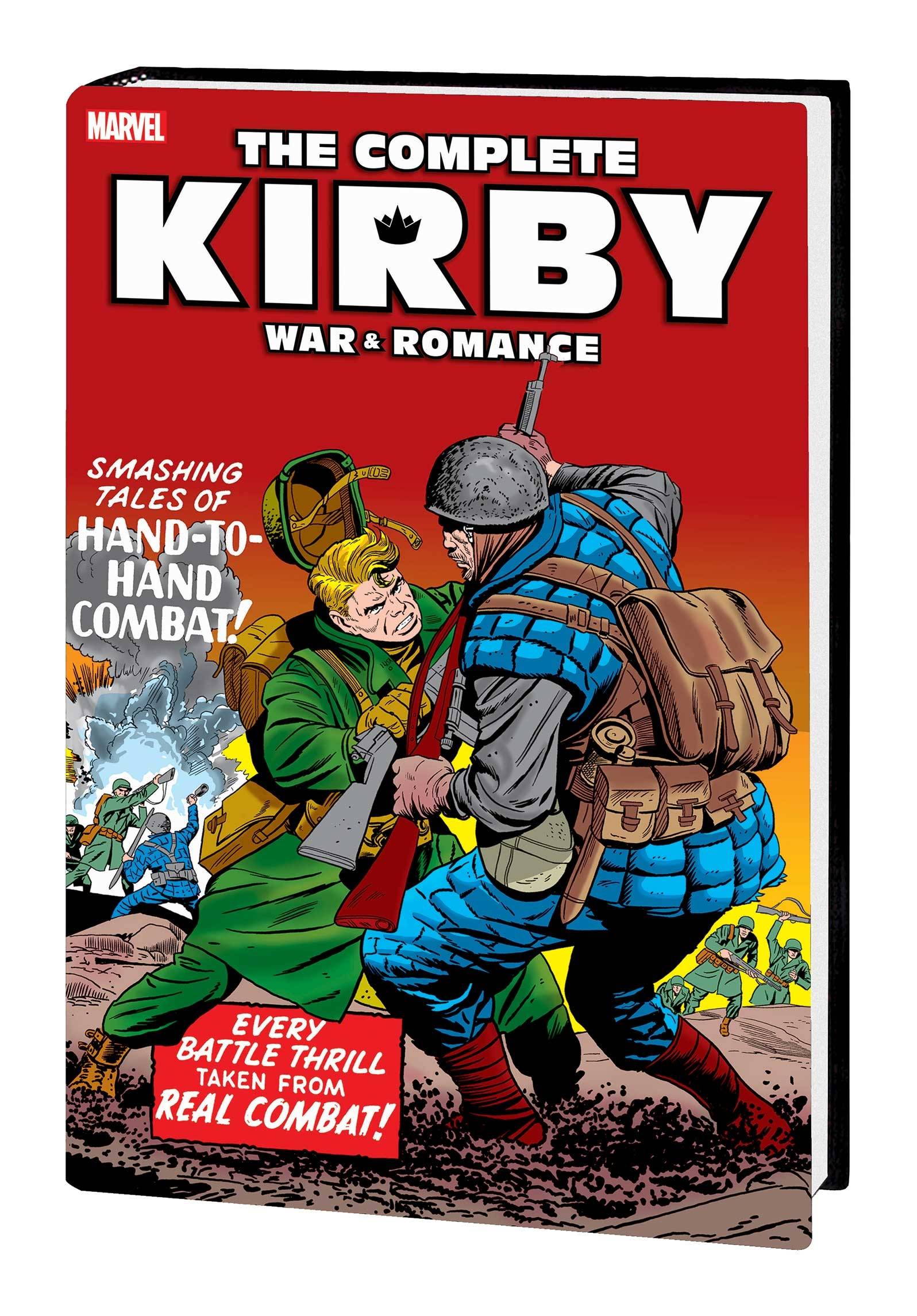 DARK NIGHTS DEATH METAL THE MULTIVERSE WHO LAUGHS TP 19.99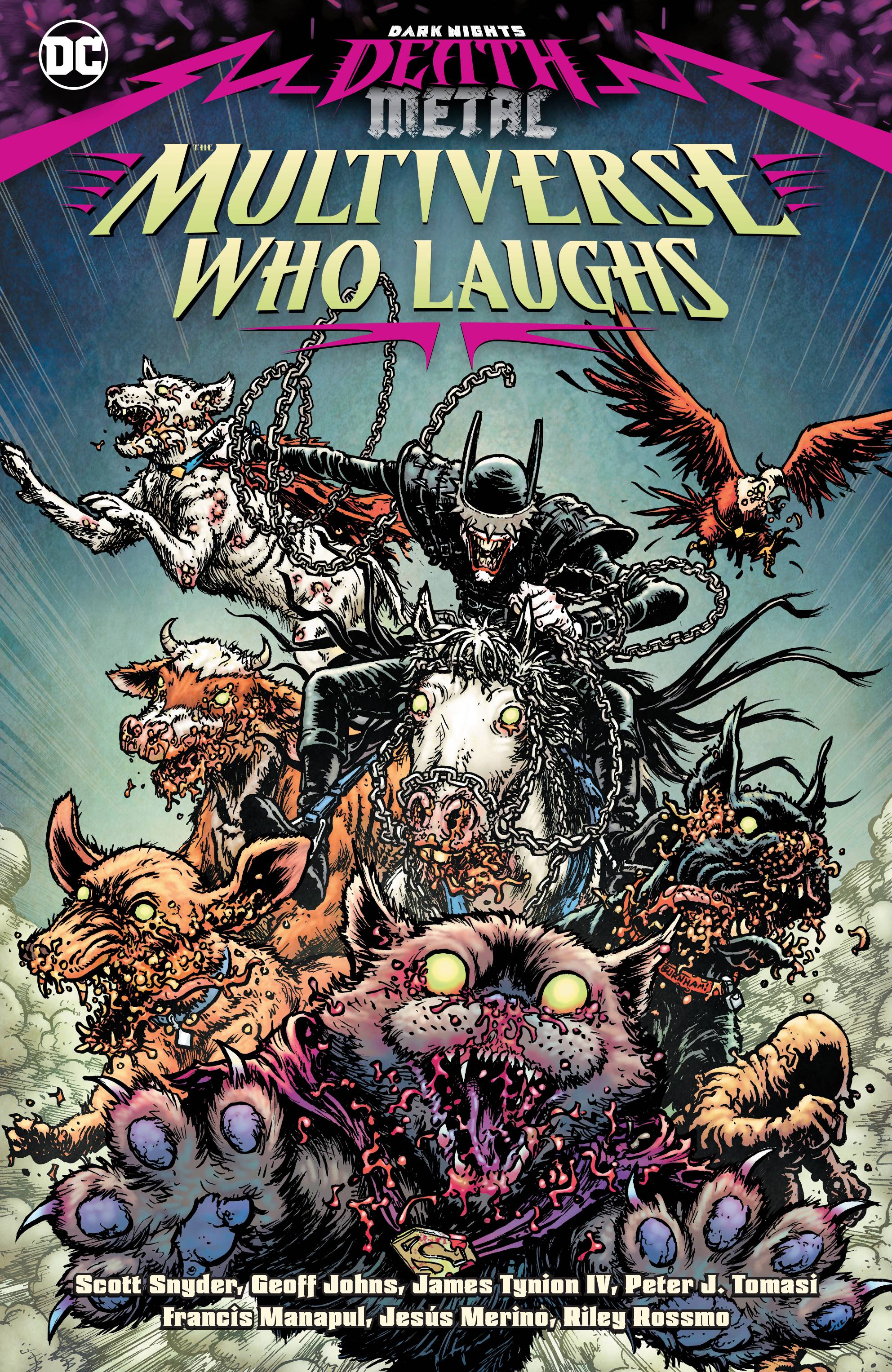 ALL-NEW WOLVERINE BY TOM TAYLOR OMNIBUS HC 100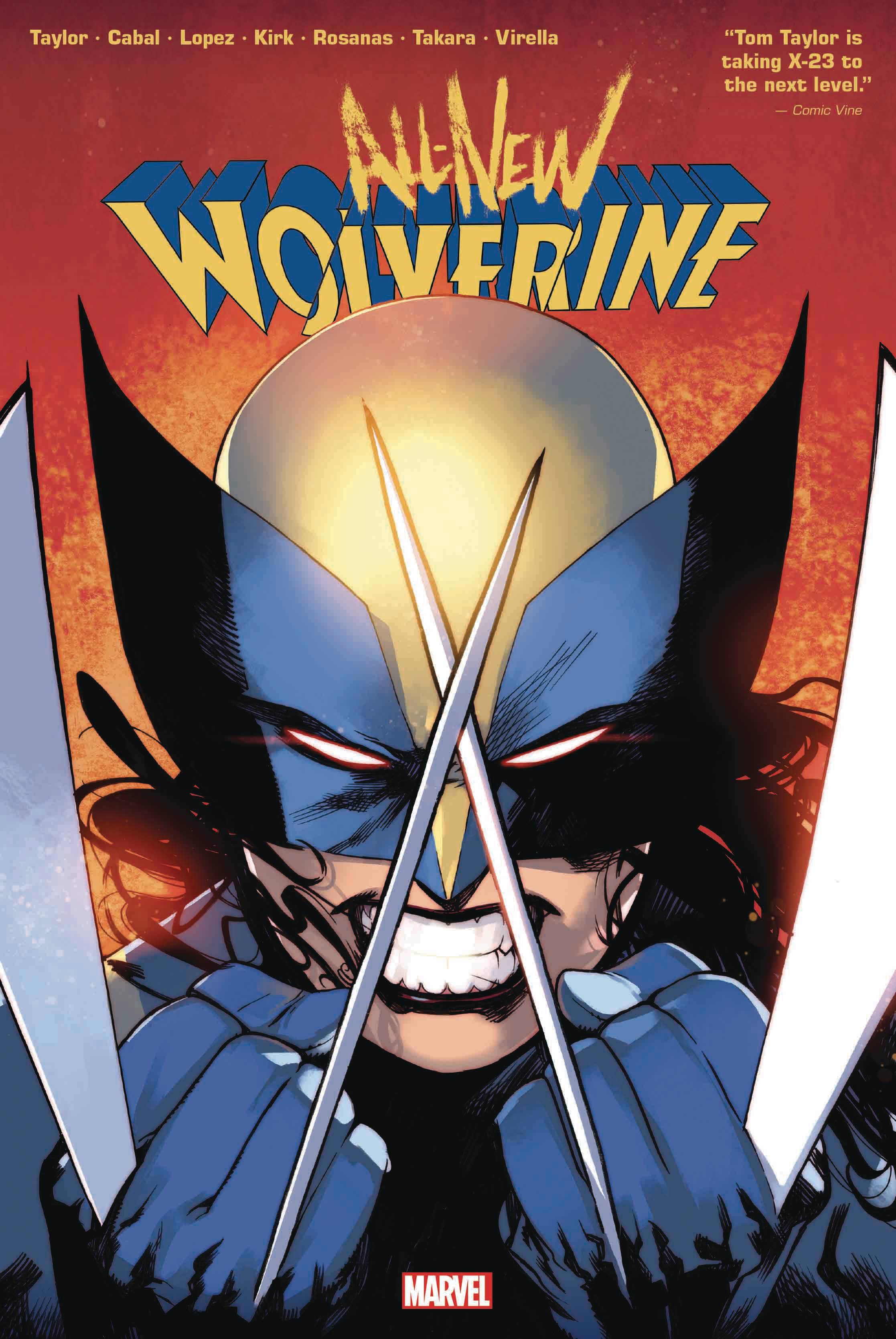 EC ARCHIVES TALES FROM CRYPT TP VOL 01 19.99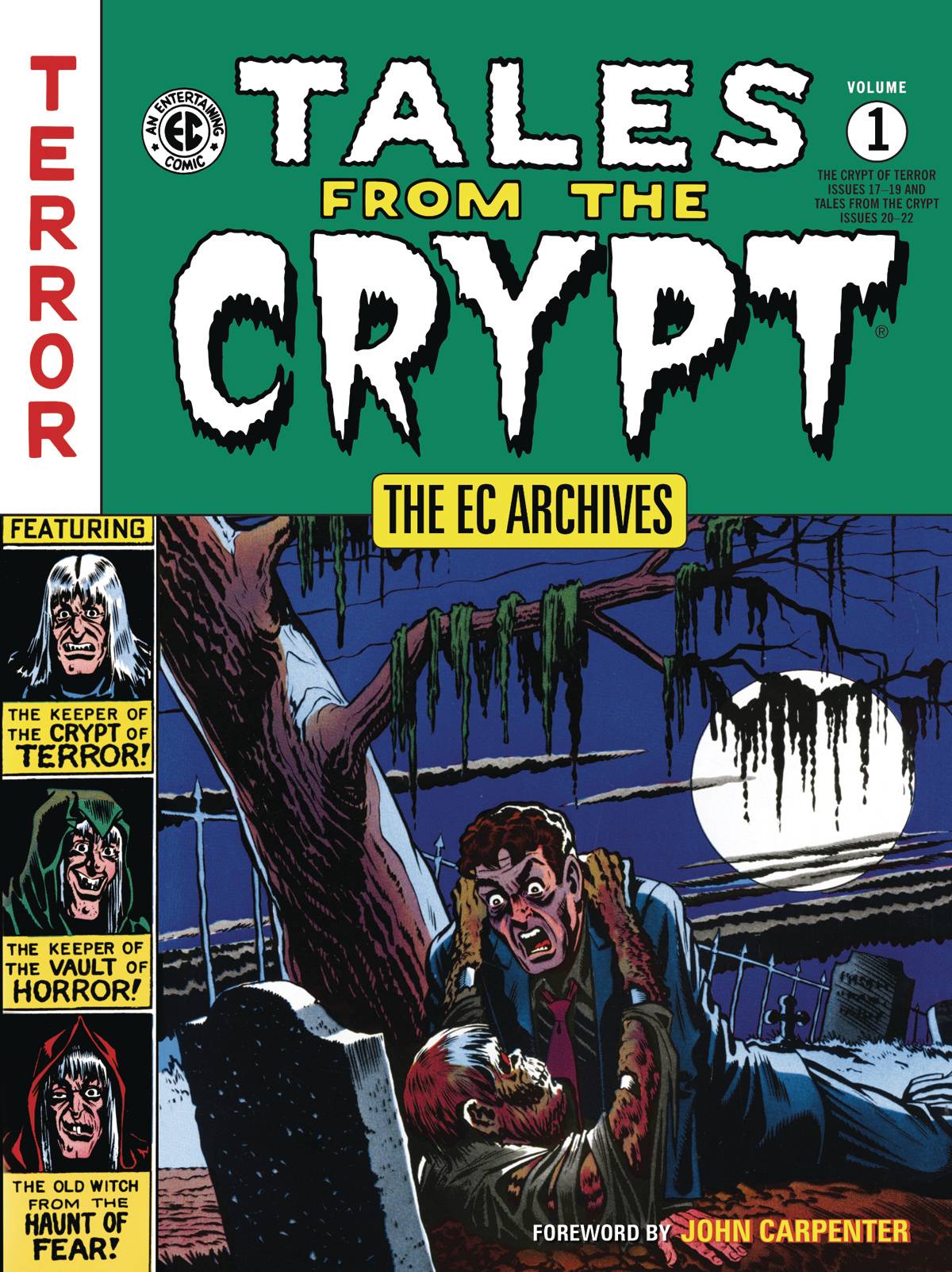 MASTER LIST OF PRODUCTS ARRIVING THIS WEEK!
ALL-NEW WOLVERINE BY TOM TAYLOR OMNIBUS HC 100
AMAZING SPIDER-MAN #65 3.99
AMERICA CHAVEZ MADE IN USA #3 (OF 5) 3.99
AMERICA CHAVEZ MADE IN USA #3 (OF 5) COLA VAR 3.99
AVENGERS BY JASON AARON TP VOL 01 FINAL HOST 17.99
BABYTEETH #17 3.99
BATMAN #108 CVR A JORGE JIMENEZ 4.99
BATMAN #108 CVR B STANLEY ARTGERM LAU CARD STOCK VAR 5.99
BATMAN FORTNITE ZERO POINT #1 Second Printing 4.99
BATMAN FORTNITE ZERO POINT #2 (OF 6) CVR A MIKEL JANÃŒN 4.99
BATMAN FORTNITE ZERO POINT #2 (OF 6) CVR A MIKEL JANÃŒN 4.99
BATMAN FORTNITE ZERO POINT #2 (OF 6) CVR B ART ADAMS CARD STOCK 5.99
BATMAN HUSH TP NEW ED 29.99
BATMAN TEENAGE MUTANT NINJA TURTLES III TP 17.99
BATMAN YEAR ONE DELUXE SC 14.99
BE MORE BATMAN HC 9.99
BEASTS OF BURDEN OCCUPIED TERRITORY #2 (OF 4) CVR A DEWEY 3.99
BEASTS OF BURDEN OCCUPIED TERRITORY #2 (OF 4) CVR B THOMPSON 3.99
BILLIONAIRES LIVES OF RICH AND POWERFUL GN 24.95
BLACK COTTON #1 (OF 6) 2ND PTG 3.99
BLACK STAR GN 24.99
BLISS #7 (OF 8) 3.99
BOFURI DONT WANT TO GET HURT MAX OUT DEFENSE GN VOL 01 13
BORUTO GN VOL 11 NARUTO NEXT GENERATIONS 9.99
BROKEN SOULS BALLAD #1 3.99
BUFFY THE VAMPIRE SLAYER WILLOW TP 16.99
CARNAGE BLACK WHITE AND BLOOD #1 (OF 4) 2ND PTG GLEASON VAR 4.99
CARNAGE BLACK WHITE AND BLOOD #3 (OF 4) 4.99
CARNAGE BLACK WHITE AND BLOOD #3 (OF 4) EASTMAN VAR 4.99
CHILDREN OF THE GRAVE #5 3.99
COMIC BOOK CREATOR #24 9.95
COMPLETE KIRBY WAR AND ROMANCE HC WAR CVR 125
CRIME SYNDICATE #3 (OF 6) CVR A DAVID FINCH 3.99
CRIME SYNDICATE #3 (OF 6) CVR B BABS TARR CARD STOCK VAR 4.99
CROW MOVIE GALLERY WINDOW PVC STATUE 49.99
DARCHON #3 4.99
DAREDEVIL #30 POSTER 12.99
DARK NIGHTS DEATH METAL THE MULTIVERSE WHO LAUGHS TP 19.99
DARK ONE HC VOL 01 BRANDON SANDERSON 24.99
DB SUPER RESOLUTION OF SOLDIERS SS ROSE GRANDISTA FIG 29.99
DBZ SUPER MASTER STARS PIECE SON GOKU MANGA DIM FIG 64.99
DEAD DOGS BITE #3 (OF 4) CVR A BOSS 4.99
DEAD DOGS BITE #3 (OF 4) CVR B SEVY 4.99
DEAD MAN LOGAN COMPLETE COLLECTION TP 29.99
DEEP BEYOND #4 (OF 12) CVR A BROCCARDO 3.99
DEEP BEYOND #4 (OF 12) CVR B ANDOLFO 3.99
DEEP BEYOND #4 (OF 12) CVR C ALBUQUERQUE 3.99
DEEP BEYOND #4 (OF 12) CVR D ORTIZ 3.99
DEMON SLAYER KIMETSU V11 KYOJURO RENGOKU FIG 29.99
DEMON SLAYER KIMETSU V11 TENGEN UZUI FIG 29.99
DIE #16 CVR A HANS 3.99
DRAGON BALL Z HISTORY BOX V1 FIG 29.99
DRAGONBALL SUPER SON GOKU FES V11 SUPER SAIYAN GOGETA FIG 29.99
DRAGONBALL SUPER SON GOKU FES V11 SUPER SAIYAN VEGITO FIG 29.99
EC ARCHIVES TALES FROM CRYPT TP VOL 01 19.99
EDEN ONE SHOT 6.99
EVE #1 (OF 5) CVR A ANINDITO 3.99
EVE #1 (OF 5) CVR B ANDOLFO 3.99
EXTRAORDINARY #0 1
FANTASTIC FOUR #32 POSTER 12.99
FEAR CASE #4 (OF 4) CVR A JENKINS 3.99
FIRE POWER BY KIRKMAN & SAMNEE #11 3.99
GOD OF WAR FALLEN GOD #3 (OF 4) 3.99
GOOD ASIAN #1 (OF 9) CVR A JOHNSON 3.99
GOOD ASIAN #1 (OF 9) CVR B TAKEDA 3.99
GOOSEBUMPS SECRET OF THE SWAMP TP 12.99
GREEN ARROW BLACK CANARY TILL DEATH DO THEY PART TP 34.99
GREEN LANTERN #2 CVR A BERNARD CHANG 4.99
GREEN LANTERN #2 CVR B BRYAN HITCH CARD STOCK VAR 5.99
GUNDAM G FRAME MOBILE SUIT GUNDAM V12 5PC BMB DS
GX-94 SUPER ANIMAL GOD DANCOUGA BLACK WING SOUL OF CHOGOKIN
HAIKYU GN VOL 44 9.99
HARD MELODY HC / 19.99
HAZURE SKILL LEGENDARY ASSASSIN GN VOL 01 13
HELLIONS #11 3.99
HEROES REBORN #1 (OF 7) 5.99
HEROES REBORN #1 (OF 7) ARTGERM VAR 5.99
HEROES REBORN #1 (OF 7) BAGLEY TRADING CARD CENTER VAR 5.99
HEROES REBORN #1 (OF 7) BAGLEY TRADING CARD VAR 5.99
HEROES REBORN #1 (OF 7) CASSARA STORMBREAKERS VAR 5.99
HEROES REBORN #1 (OF 7) CHRISTOPHER ACTION FIGURE VAR 5.99
HEROES REBORN #1 (OF 7) COELLO GATEFOLD VAR 5.99
HEROES REBORN #1 (OF 7) PACHECO SQUADRON SUPREME VAR 5.99
HEROES REBORN BY MARK BAGLEY POSTER 12.99
HEY KIDS COMICS VOL 02 PROPHETS & LOSS #1 (OF 6) 3.99
HOLLOW HEART #3 3.99
IMMORTAL HULK #46 3.99
IMMORTAL HULK #46 BENNETT HOMAGE VAR 3.99
INKBLOT #8 3.99
INVINCIBLE RED SONJA #1 CVR A CONNER 3.99
INVINCIBLE RED SONJA #1 CVR B LINSNER 3.99
INVINCIBLE RED SONJA #1 CVR C CELINA 3.99
INVINCIBLE RED SONJA #1 CVR D CHO 3.99
INVINCIBLE RED SONJA #1 CVR E DOMINICA COSPLAY 3.99
INVINCIBLE RED SONJA #1 CVR F BLANK AUTHENTIX 3.99
IRON FIST HEART OF DRAGON #5 (OF 6) 3.99
IRON FIST HEART OF DRAGON #5 (OF 6) PETROVICH VAR 3.99
JAMES BOND AGENT OF SPECTRE #3 3.99
JENNY ZERO #1 (OF 4) 3.99
JOJOS BIZARRE ADV 4 DIAMOND IS UNBREAKABLE HC VOL 09 19.99
JUDGE DREDD FALSE WITNESS TP 15.99
KING DEADPOOL TP VOL 02 15.99
KINGS BEAST GN VOL 02 9.99
KULL SAVAGE ORIGINAL MARVEL YEARS OMNIBUS HC WHELAN DM VAR 125
LAST WITCH #5 (OF 5) 4.99
LEGEND OF FINAL FANTASY IX CREATION UNIVERSE DECRYPTION HC 29.95
MAN-BAT #4 (OF 5) 3.99
MANY DEATHS OF LAILA STARR #1 (OF 5) 2ND PTG WARD 3.99
MARAUDERS #20 3.99
MARJORIE FINNEGAN TEMPORAL CRIMINAL #1 CVR A CLARKE 3.99
MARJORIE FINNEGAN TEMPORAL CRIMINAL #1 CVR B DEODATO JR 3.99
MARJORIE FINNEGAN TEMPORAL CRIMINAL #1 CVR C CHO 3.99
MARVEL HEROINES NOVEL SC ROGUE UNTOUCHED 16.95
MARVEL THE WAY OF THE WARRIOR HC 25
MEGAMI DEVICE WISM SOLDIER SNIPE/GRAPPLE PLASTIC MDL KIT 19.99
MIGHTY MORPHIN POWER RANGERS GREEN RANGERS REACTION FIGURE 19.99
MIGHTY MORPHIN POWER RANGERS MEGAZORD REACTION FIGURE 19.99
MIGHTY MORPHIN POWER RANGERS PUDGY PIG REACTION FIGURE 19.99
MIGHTY MORPHIN POWER RANGERS PUTTY PATROLLER REACTION FIGURE 19.99
MIGHTY MORPHIN POWER RANGERS RED RANGER REACTION FIGURE 19.99
MIGHTY MORPHIN POWER RANGERS RITA REPULSA REACTION FIGURE 19.99
MIGHTY MORPHIN TP VOL 01 16.99
MONEY SHOT TP VOL 02 17.99
MS MARVEL BY SALADIN AHMED TP VOL 03 OUTLAWED 17.99
MSG 0083 RX-78GP01FB FULL BURNERN ROBOT SPIRITS AF ANIME VER
MY HERO ACADEMIA AGE OF HEROES HAWKS FIG 29.99
NEXT BATMAN SECOND SON #2 (OF 4) CVR A DOUG BRAITHWAITE 4.99
NEXT BATMAN SECOND SON #2 (OF 4) CVR B FRANCESCO MATTINA CARD STOCK VAR 5.99
NOCTERRA #3 CVR A DANIEL & MOREY 3.99
NOCTERRA #3 CVR B KUDRANSKI 3.99
NOCTERRA #3 CVR C DANIEL 3.99
ONE PIECE BEASTS PIRATES I WORLD COLL 12PC BMB FIG ASST
ONE PIECE MAGAZINE SPECIAL EPISODE LUFF V2 FIG 29.99
ONE PIECE NICO ROBIN OROBI FIGUARTS ZERO FIG
ONE PIECE SCULTURES BIG BANPRESTO COLOSSEUM VI V6 FIG 29.99
ORVILLE DIGRESSIONS #1 (OF 2) 3.99
POISON FLOWERS & PANDEMONIUM GN SALA (RES) 29.99
POP GAMES MILES MORALES GAME PURPLE REIGN SUIT FIG 11.99
POP HEROES WONDER WOMAN 80TH WW CHALLENGE THE GODS VIN FIG 11.99
POP STAR WARS SWEP9 REY W/ YELLOW SABER VINYL FIG 11.99
PROMISED NEVERLAND GN VOL 19 9.99
PUNCHLINE AND VAUDE VILLAINS #1 3.99
RAINBOW BRITE TP VOL 01 DIGEST ED 9.99
RE ZERO STARTING LIFE IN ANOTHER WORLD ECHIDNA FIG 29.99
RENT A GIRLFRIEND RUKA SARASHINA FIG 29.99
REPRISE OF THE SPEAR HERO GN VOL 04 11.95
RICK AND MORTY WORLDS APART #4 CVR A FLEECS 3.99
RICK AND MORTY WORLDS APART #4 CVR B WILLIAMS 3.99
RISING OF THE SHIELD HERO LN VOL 19 13.95
ROBOCOP ED209 PX 1/18 SCALE FIG W/SOUND 44.99
SD GUNDAM DARK KNIGHT GUNDAM MK-II FIG 29.99
SENSATIONAL WONDER WOMAN #3 CVR A COLLEEN DORAN 3.99
SENSATIONAL WONDER WOMAN #3 CVR B MARGUERITE SAUVAGE CARD STOCK VAR 4.99
SHANG-CHI #1 POSTER 12.99
SLOW DEATH ZERO COMIX ANTHOLOGY OF ECOLOGICAL HORROR 24.95
SQUADRON SUPREME TP HALL DM VAR NEW PTG 34.99
SQUADRON SUPREME TP ROSS CVR NEW PTG 34.99
STAR WARS BOUNTY HUNTERS ALPHA DIRECTOR CUT #1 5.99
STAR WARS DARTH VADER DARK LORD SITH TP VOL 01 IMPERIAL MACH 17.99
STAR WARS HIGH REPUBLIC ADVENTURES #4 3.99
STAR WARS MANDALORIAN STORYBOOK DIE CUT ILLUS HC 9.99
STAR WARS SKYWALKER SAGA HC 29.99
STAR WARS SKYWALKER SAGA NEWSSTAND 19.99
STAR WARS SKYWALKER SAGA PX 19.99
STAR WARS WAR BOUNTY HUNTERS ALPHA #1 3.99
STAR WARS WAR BOUNTY HUNTERS ALPHA #1 ACTION FIGURE VAR 3.99
STAR WARS WAR BOUNTY HUNTERS ALPHA #1 MCNIVEN CRIMSON VAR 3.99
STAR WARS WAR BOUNTY HUNTERS ALPHA #1 YU VAR 3.99
STRANGE ACADEMY #10 3.99
STRANGE ACADEMY #10 ART ADAMS CHARACTER SPOTLIGHT VAR 3.99
SUICIDE SQUAD #3 CVR A EDUARDO PANSICA 3.99
SUICIDE SQUAD #3 CVR B GERALD PAREL CARD STOCK VAR 4.99
SWAMP THING #3 (OF 10) CVR A MIKE PERKINS 3.99
SWAMP THING #3 (OF 10) CVR B KYLE HOTZ CARD STOCK VAR 4.99
THANOS QUEST MARVEL TALES #1 7.99
THAT TIME I GOT REINCARNATED OTHERWORLD V2 MILIM FIG 29.99
THAT TIME I GOT REINCARNATED OTHERWORLD V2 SHION FIG 29.99
THE IDOLMASTER CINDERELLA GIRLS KAREN HOJO ESPRESTO FIG 29.99
THE MASK FACE MASK 11.99
THE UNION #5 (OF 5) 3.99
THE UNION #5 (OF 5) GARBETT VAR 3.99
THOR AND LOKI DOUBLE TROUBLE #3 (OF 4) 3.99
TINY TITANS PET CLUB TP 9.99
TMNT ONGOING #99 CVR A WACHTER 7.99
TMNT ONGOING #99 CVR B EASTMAN 7.99
ULTRAMAN GN VOL 15 12.99
VAMPIRELLA #19 CVR A PARRILLO 3.99
VAMPIRELLA #19 CVR B MASTRAZZO 3.99
VAMPIRELLA #19 CVR C MAER 3.99
VAMPIRELLA #19 CVR D GUNDUZ 3.99
VAMPIRELLA #19 CVR E LORRAINE COSPLAY 3.99
VENOM BY MICHELINIE AND MCFARLANE GALLERY EDITION HC 44.99
WALKING DEAD DLX #14 CVR A FINCH & MCCAIG (MR) 3.99
WALKING DEAD DLX #14 CVR B MOORE & MCCAIG (MR) 3.99
WALKING DEAD DLX #14 CVR C RAPOZA (MR) 3.99
WE LIVE #5 2ND PTG 3.99
WE ONLY FIND THEM WHEN THEYRE DEAD TP VOL 01 9.99
WHITE WIDOW #6 CVR A GARZA W FOIL LOGO 4.99
WINNIE THE POOH FLUFFY PUFFY PETIT V2 FIG 15.99
WORLD OF TWOMORROWS LTD ED HC 75
WYND #6 (OF 5) CVR A DIALYNAS 4.99
WYND #6 (OF 5) CVR B GONZALES 4.99
WYND TP BOOK 01 FLIGHT OF THE PRINCE 14.99
X-MEN CURSE MAN-THING #1 4.99
X-MEN CURSE MAN-THING #1 ZITRO VAR 4.99