MEET THE OWNER….JIM JONES!
Meet the Owner…Jim Jones. Part I
I was struck today by a customer asking me if I worked at Comic Quest. I told him "Yes, I am the owner". "Really he says" I didn't know that". This is not an unusual exchange with customers. I thought it time to re-introduce myself to those of you who get the newsletter. I am originally from Shelbyville, Kentucky where I was introduced to comics at the local drug st ore where I remember buy my first comic book(Tales To Astonish 96). I became a huge Sub-Mariner fan due to his brooding, outsider nature. I soon began tracing, and later drawing comics. I received an excellent education at Shelby County High school where I played football, loved art class and drew a lot of comic images. I liked most subjects(sans math)and had a reputation for being a very good artist. I won a number of art contests and got blue ribbons at the local fair for my comic drawing. I primarily drew comics. This led to me getting an art scholarship to Murray State University and after attending for three years, I decided to switch majors, due to being at a fine arts program and I was more into illustratIng comics. After a little soul searching and vocational testing, I decided to find another profession to "hold me over" until I could get to New York and break into comics. I moved into social work. I had always been interested in psychology and human behavior, and social work seemed to be a good entry into working with individuals, couples and families who were having mental health issues. After graduating from Murray I went directly into a Master's program at the University of Louisville School of Social Work. By 1980, I accepted my first professional job in Cincinnati at Catholic Social Services.
While there I was familiar with a great comic book store in Florence,KY and thought that if I ever opened my own store I would want to copy his success. I was in Cincinnati six years before interviewing in Evansville at the local mental health center who offered my more money to move to Evansville. I chose to work at Stepping Stone for five years before spending a year at the Princeton mental health office. In 1990, while still working for the mental health center, I decided to take a risk and open a small shop near UE in a small 10 ft wide store front…(Next week Part 2)
NEW COMICS THIS WEEK!
BRZRKR (BERZERKER) #2 CVR A GRAMPA 3.99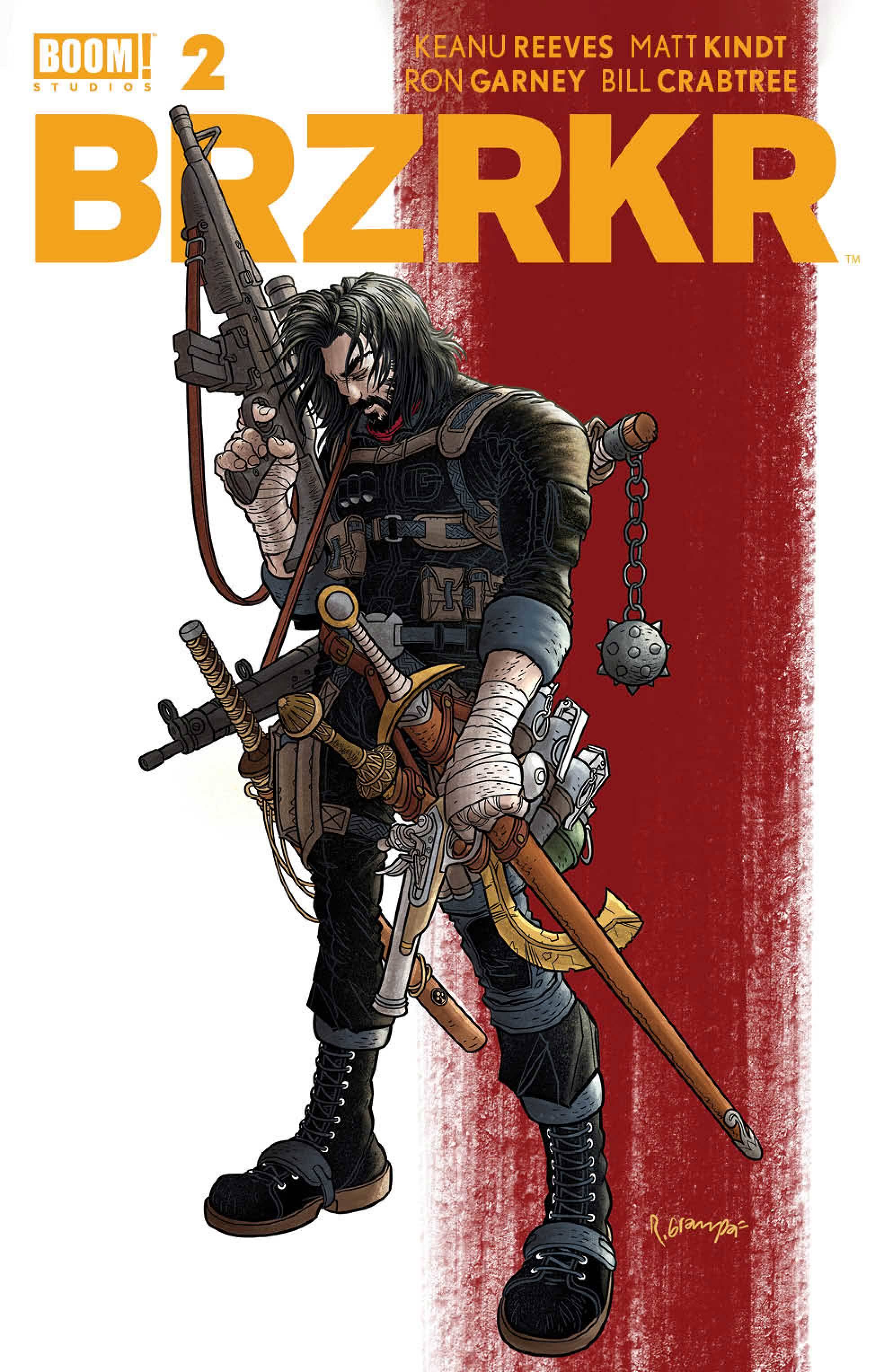 HELM GREYCASTLE #1 (OF 4) CVR A HANDOKO & VALENZA 4.99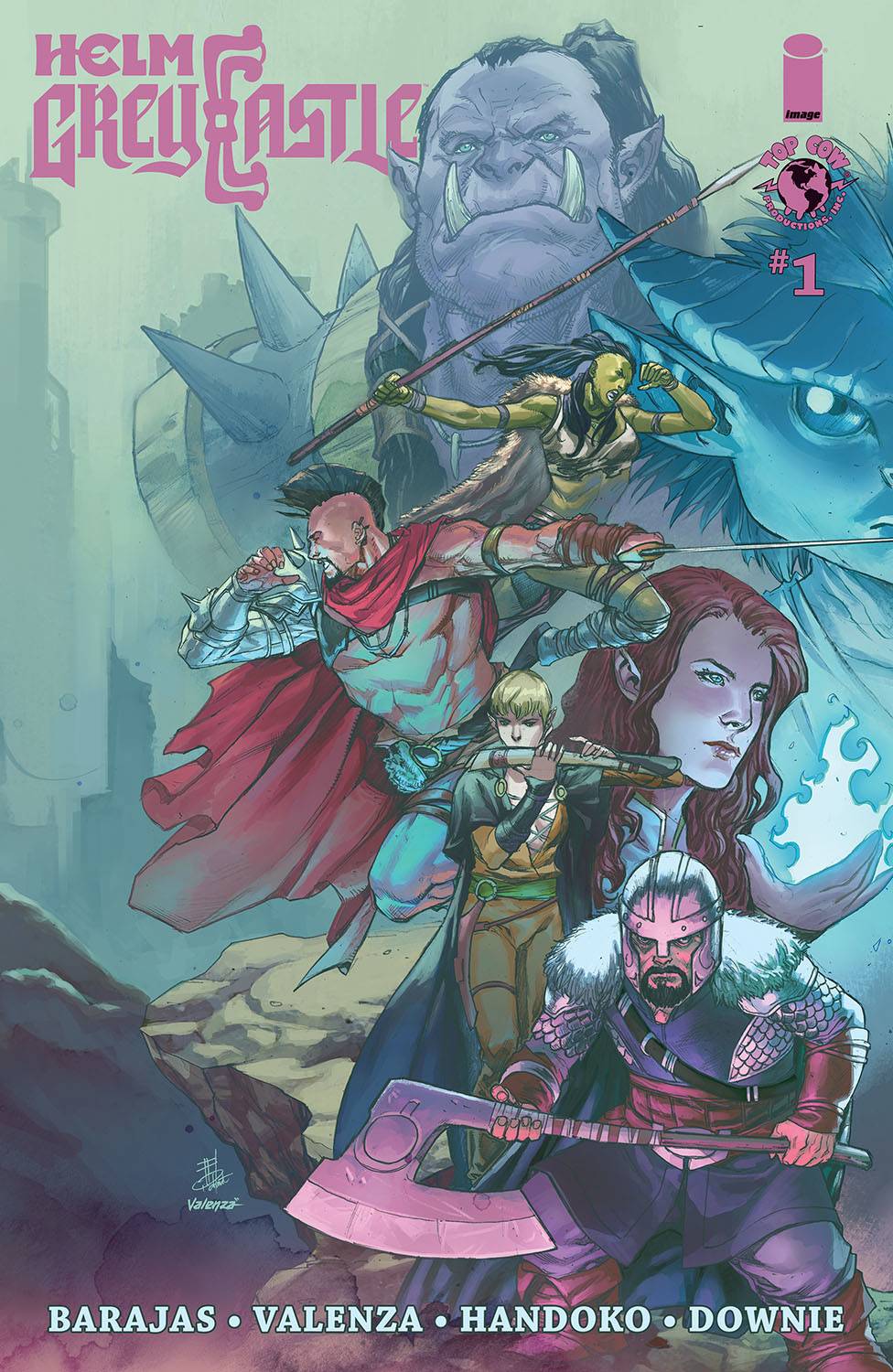 ROBIN #1 CVR A GLEB MELNIKOV 3.99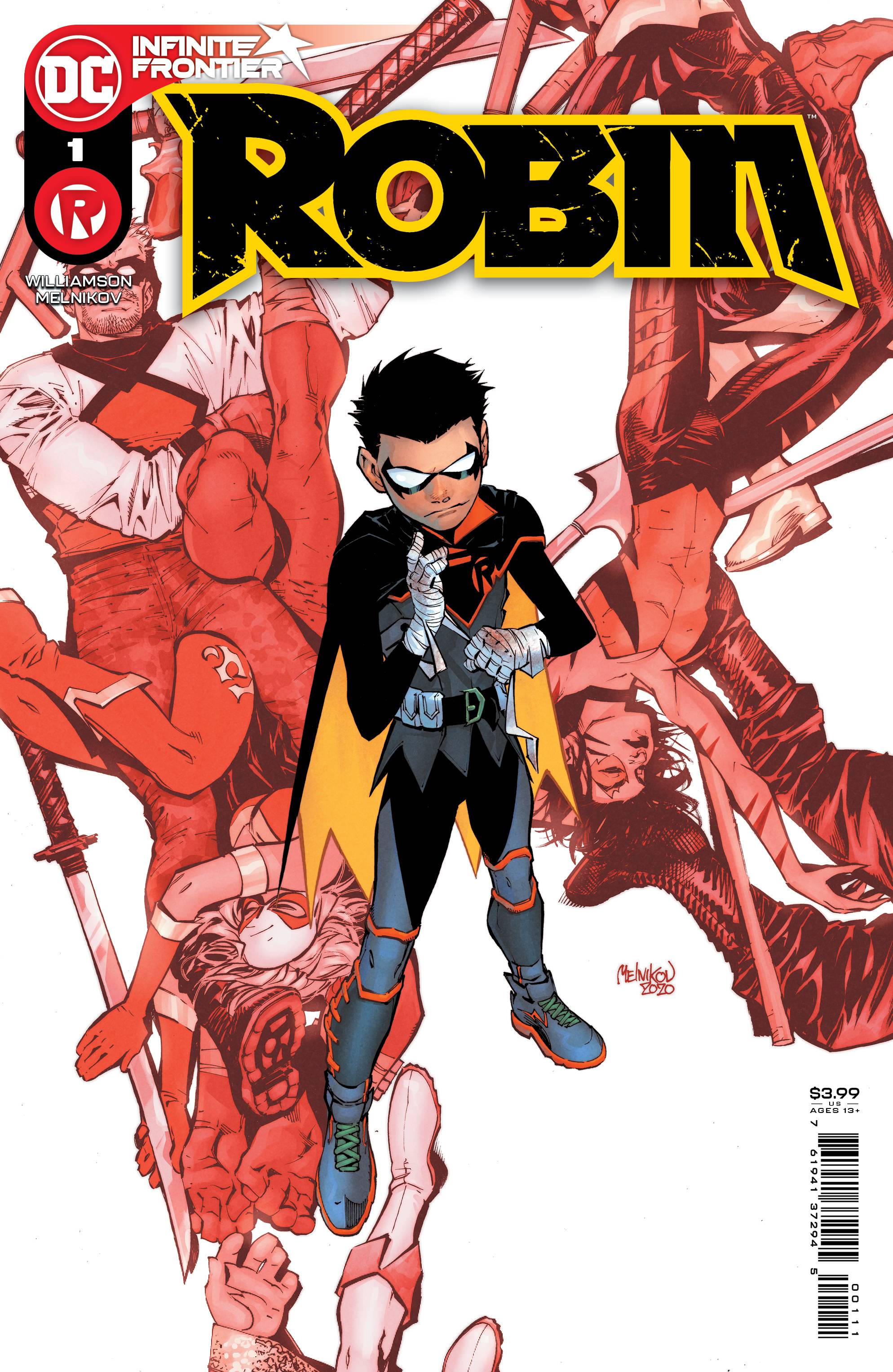 MILES MORALES SPIDER-MAN #25 4.99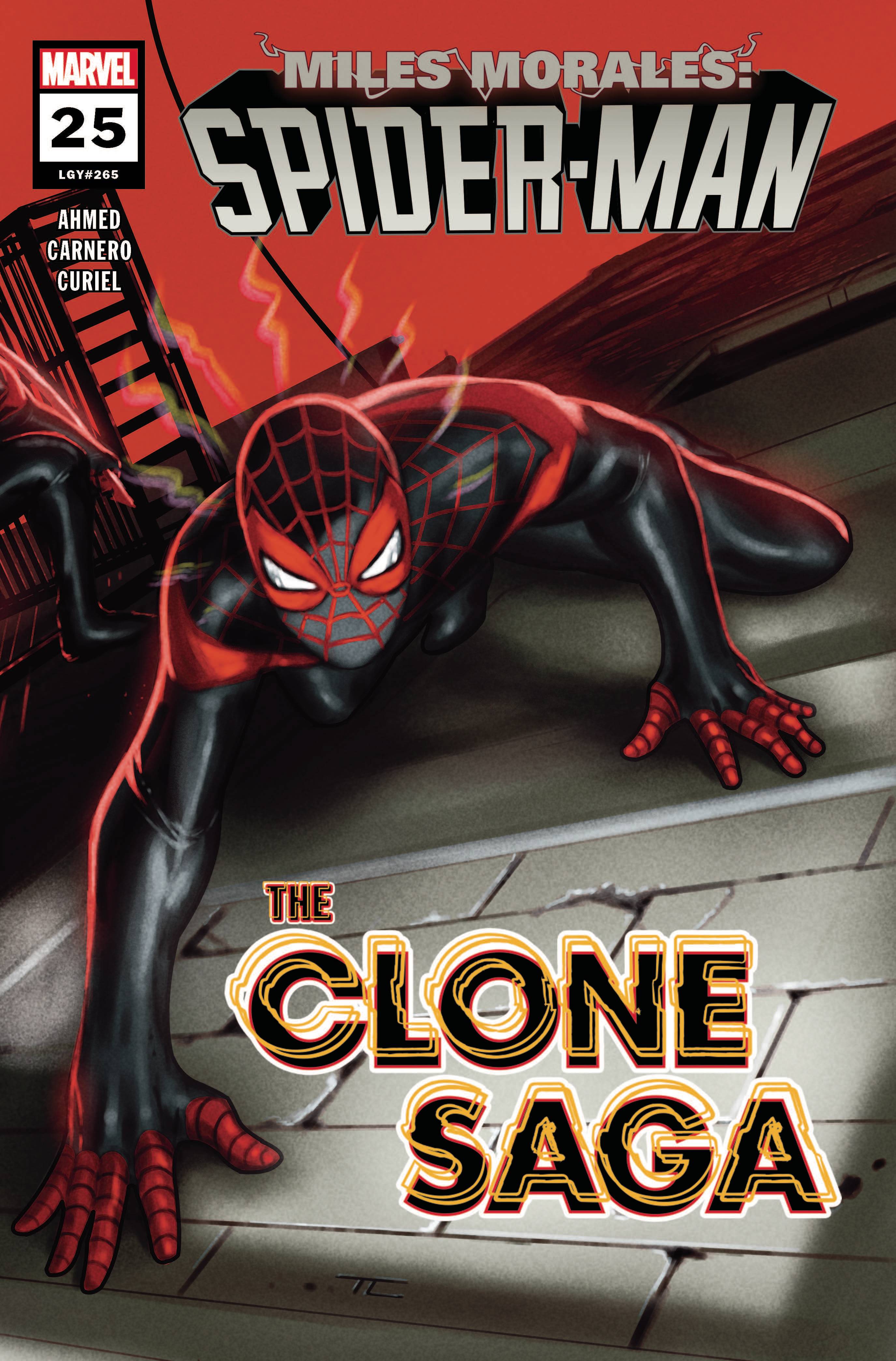 CROSSOVER #6 CVR A SHAW 3.99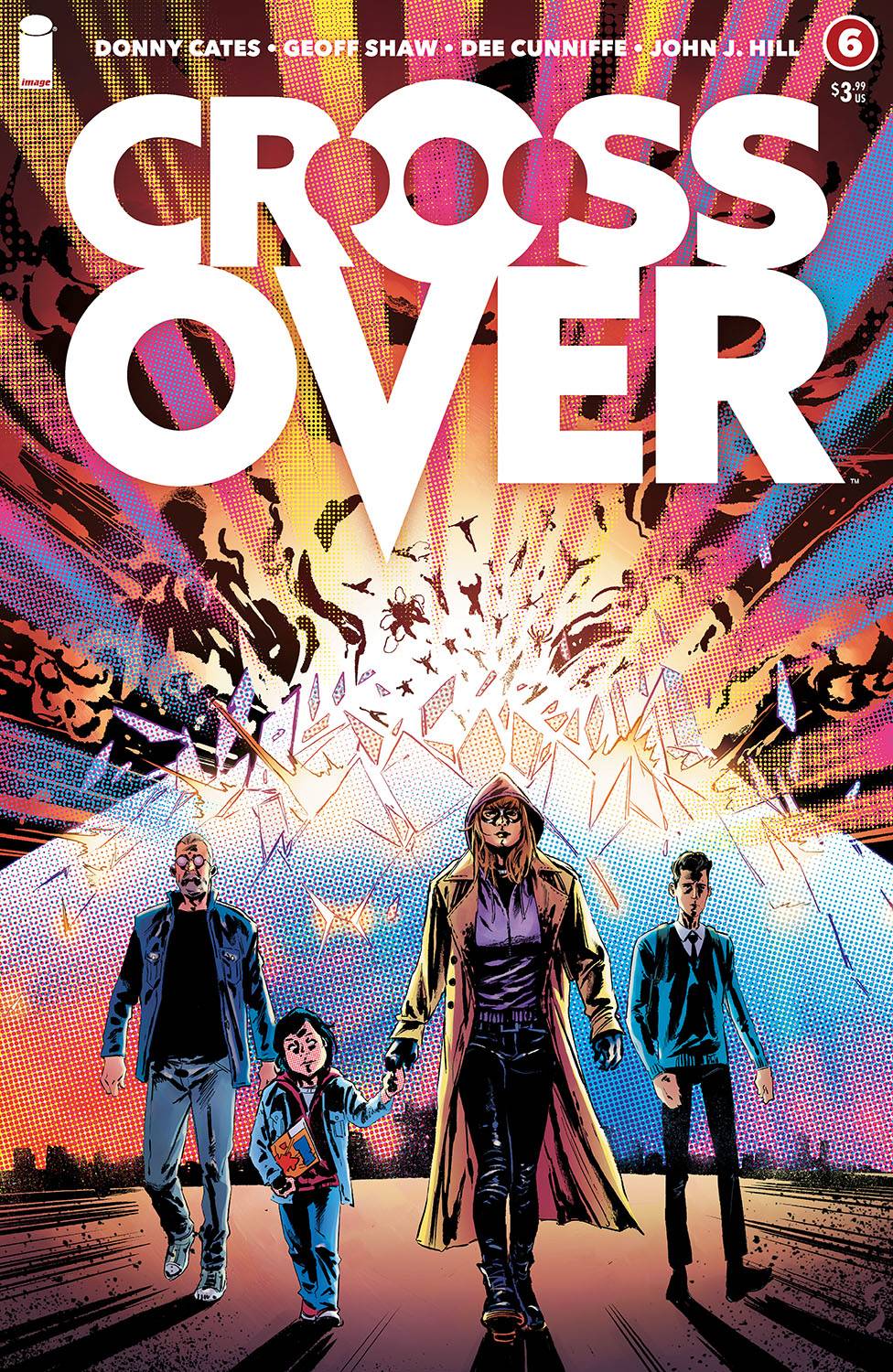 BETA RAY BILL #2 (OF 5) 3.99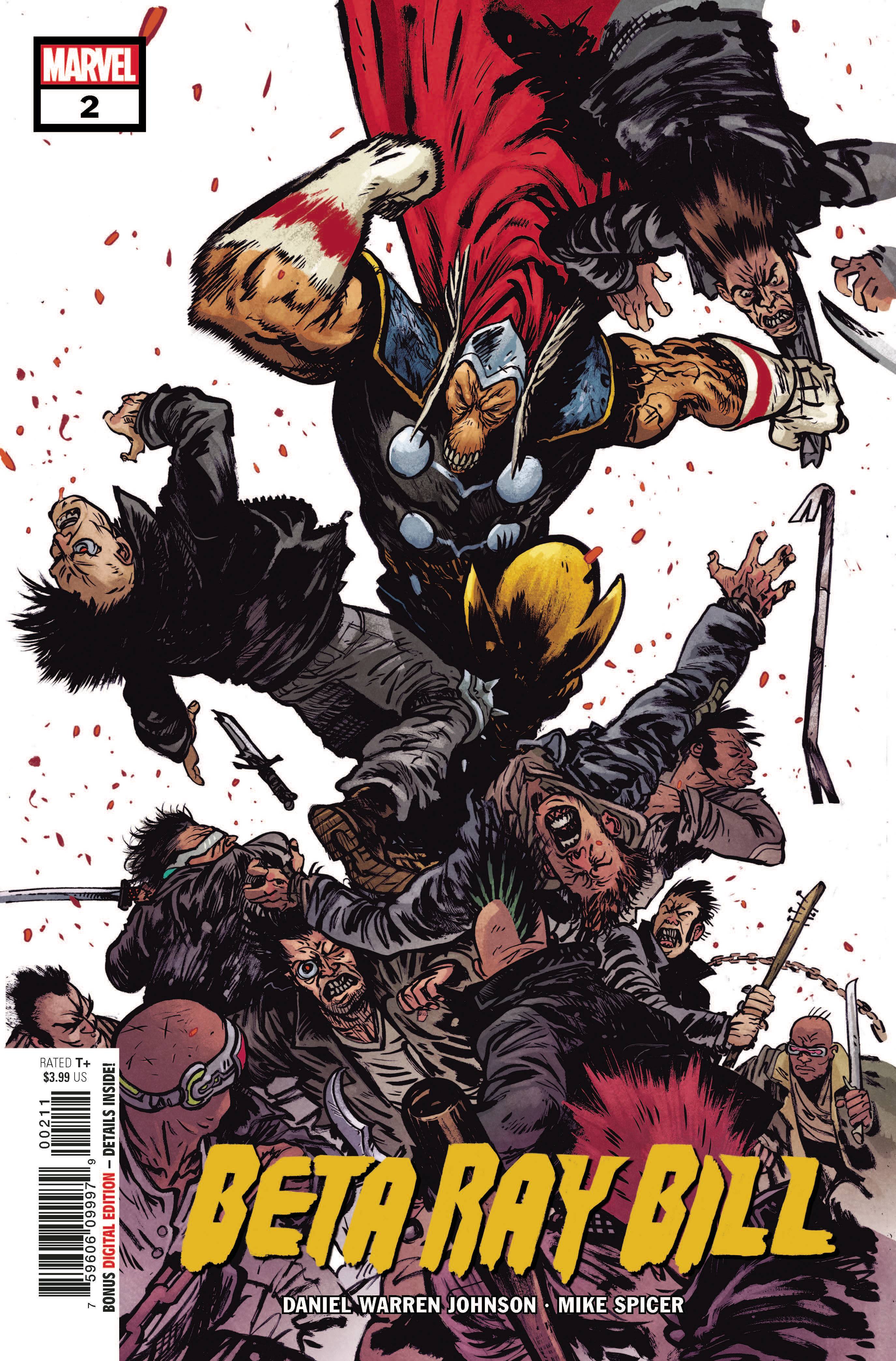 THIS WEEK IN TOYS/STATUES
MORTAL KOMBAT 12IN COMMANDO SPAWN AF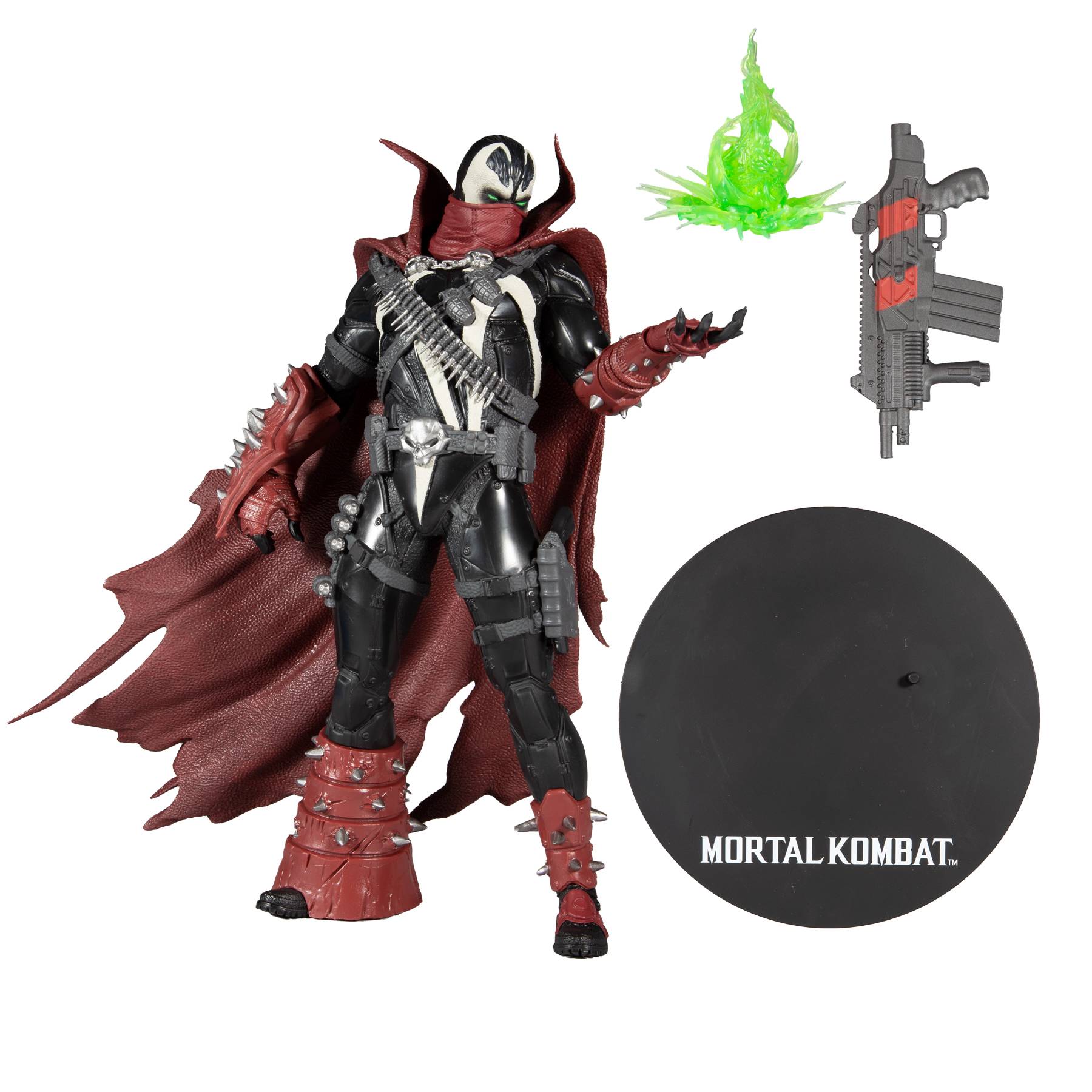 FAIRY TALE FINAL SEASON POP UP PARADE ERZA SCARLET PVC FIG 49.99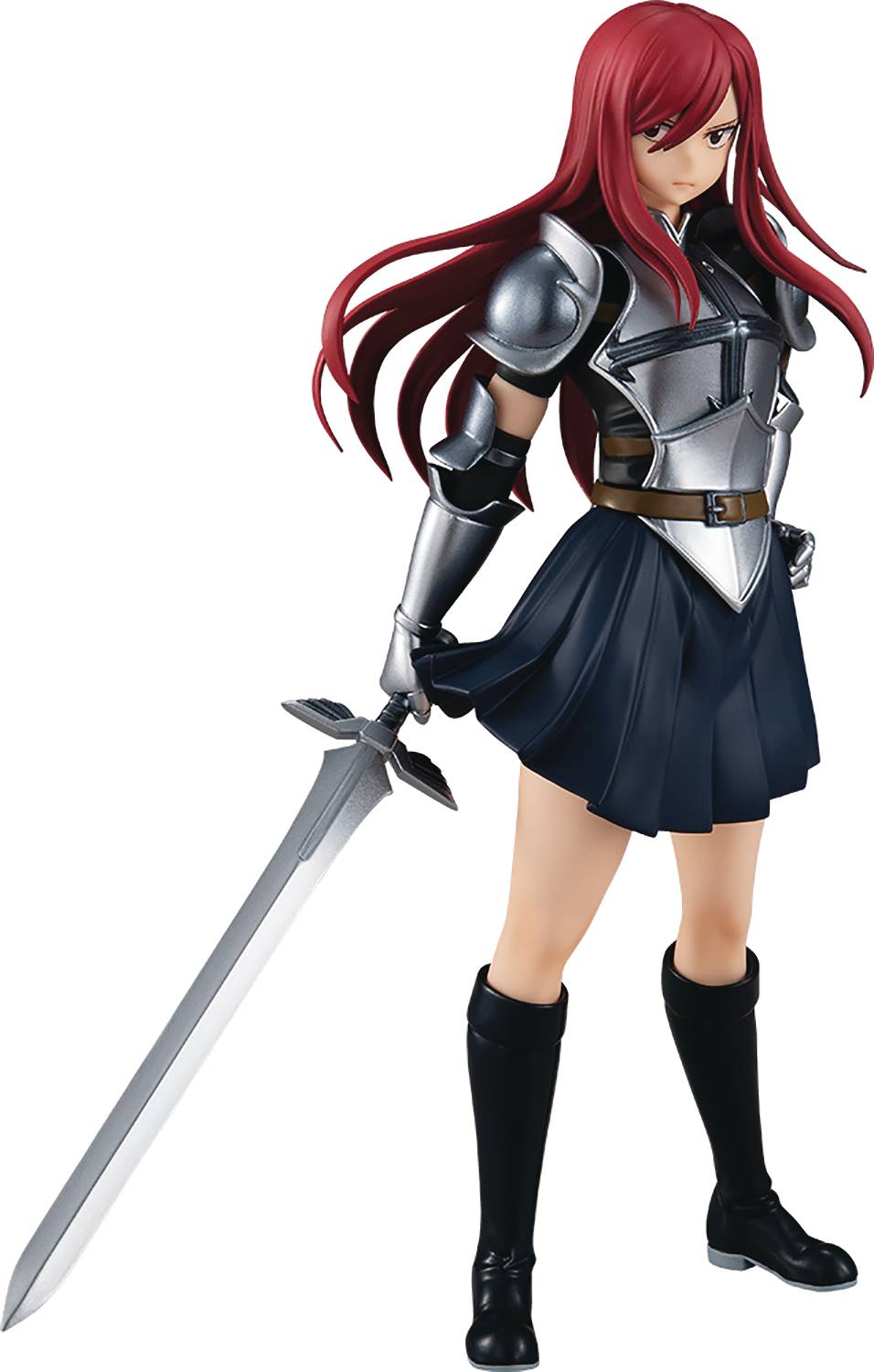 MARVEL COMIC DR DOOM BUST 69.99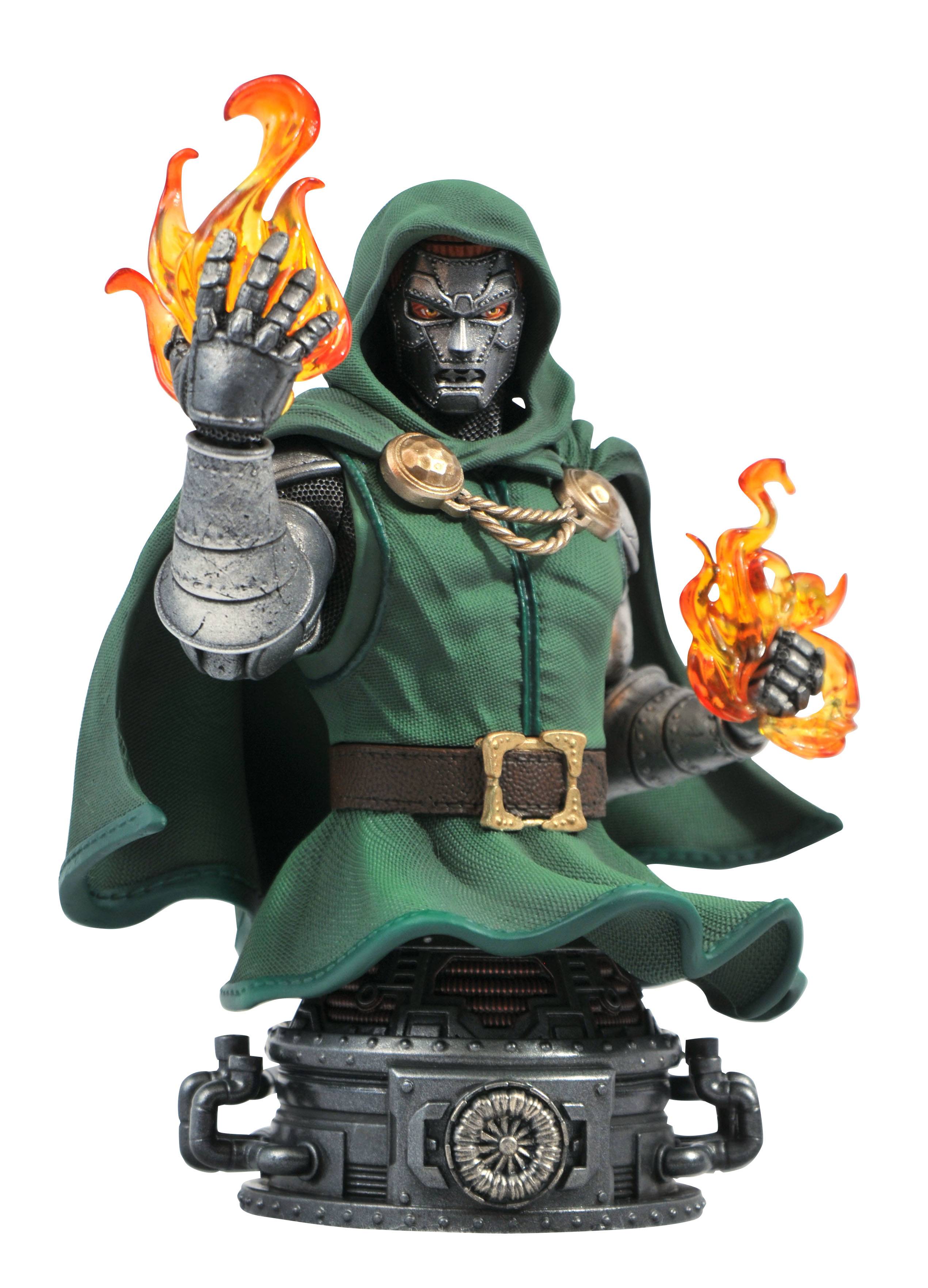 POP HEROES FLASH GODSPEED VINYL FIG 11.99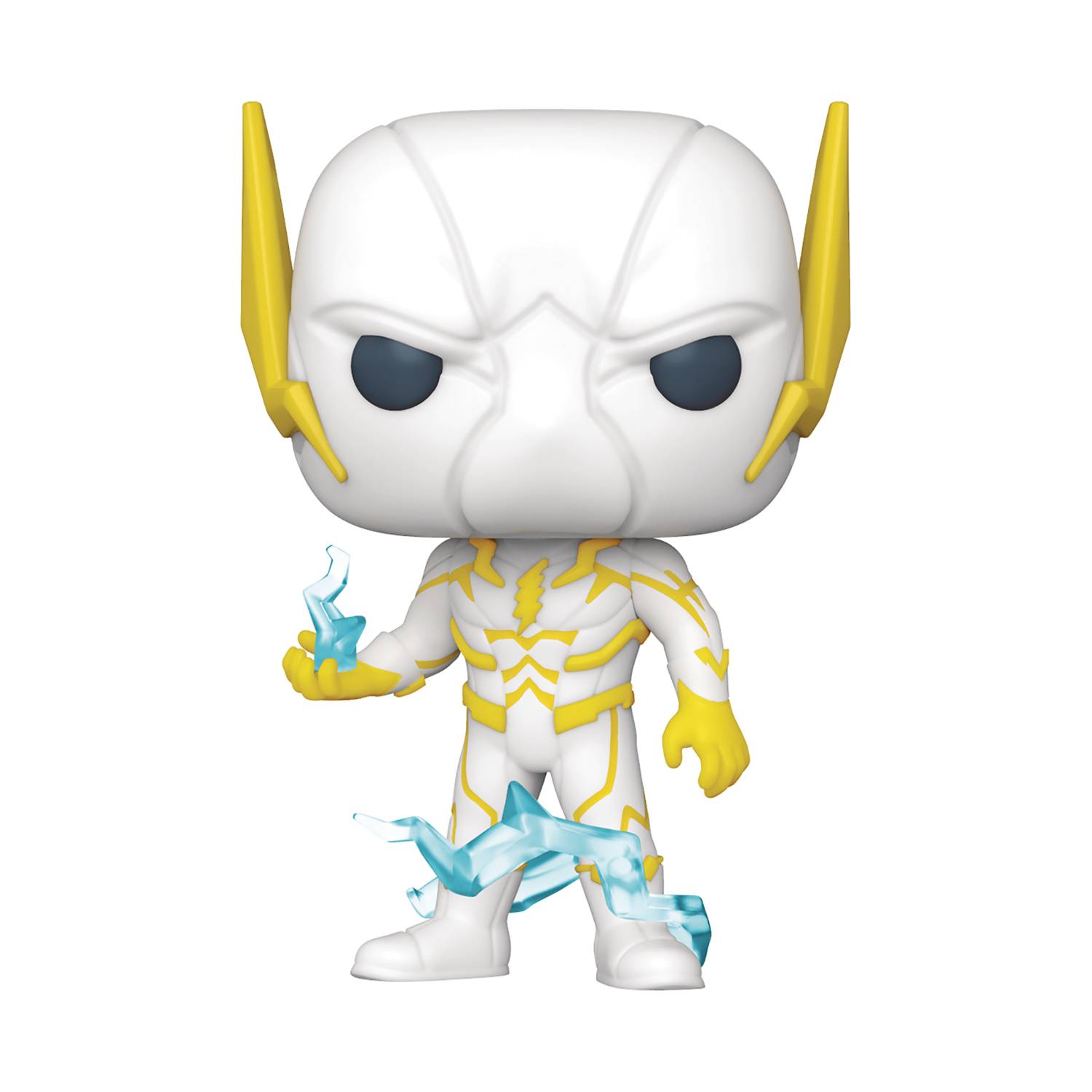 Trade-paperbacks of the Week!
BARRY WINDSOR-SMITH MONSTERS HC 39.99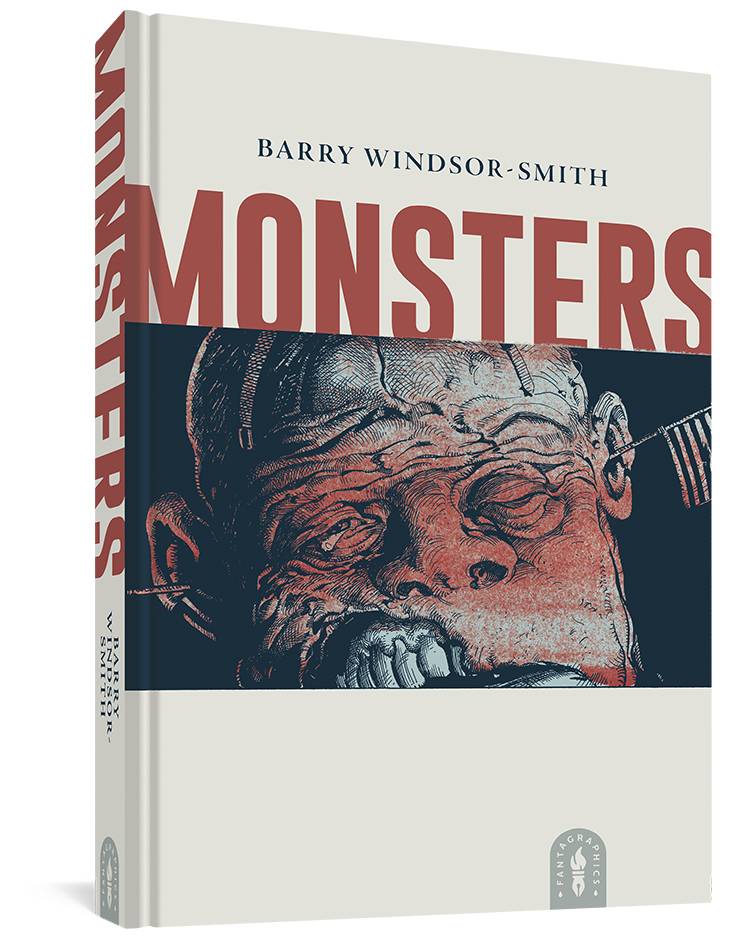 (W) Barry Windsor-Smith (A/CA) Barry Windsor-SmithCreated over a period of 35 years, Barry Windsor-Smith' Monsters is a
tour de force of visual storytelling. Part family drama, part espionage thriller, part metaphysical journey, it is an intimate portrait of individuals struggling to reclaim their lives and an epic political odyssey across two generations of American history. Monsters is rendered in Windsor-Smith's impeccable technique, the visual storytelling being the most sophisticated of the artist's career. There are passages of heartbreaking tenderness, of excruciating pain, and devastating violence. It is surely one of the most intense graphic novels ever drawn.
SUPERMAN EXILE AND OTHER STORIES OMNIBUS HC 125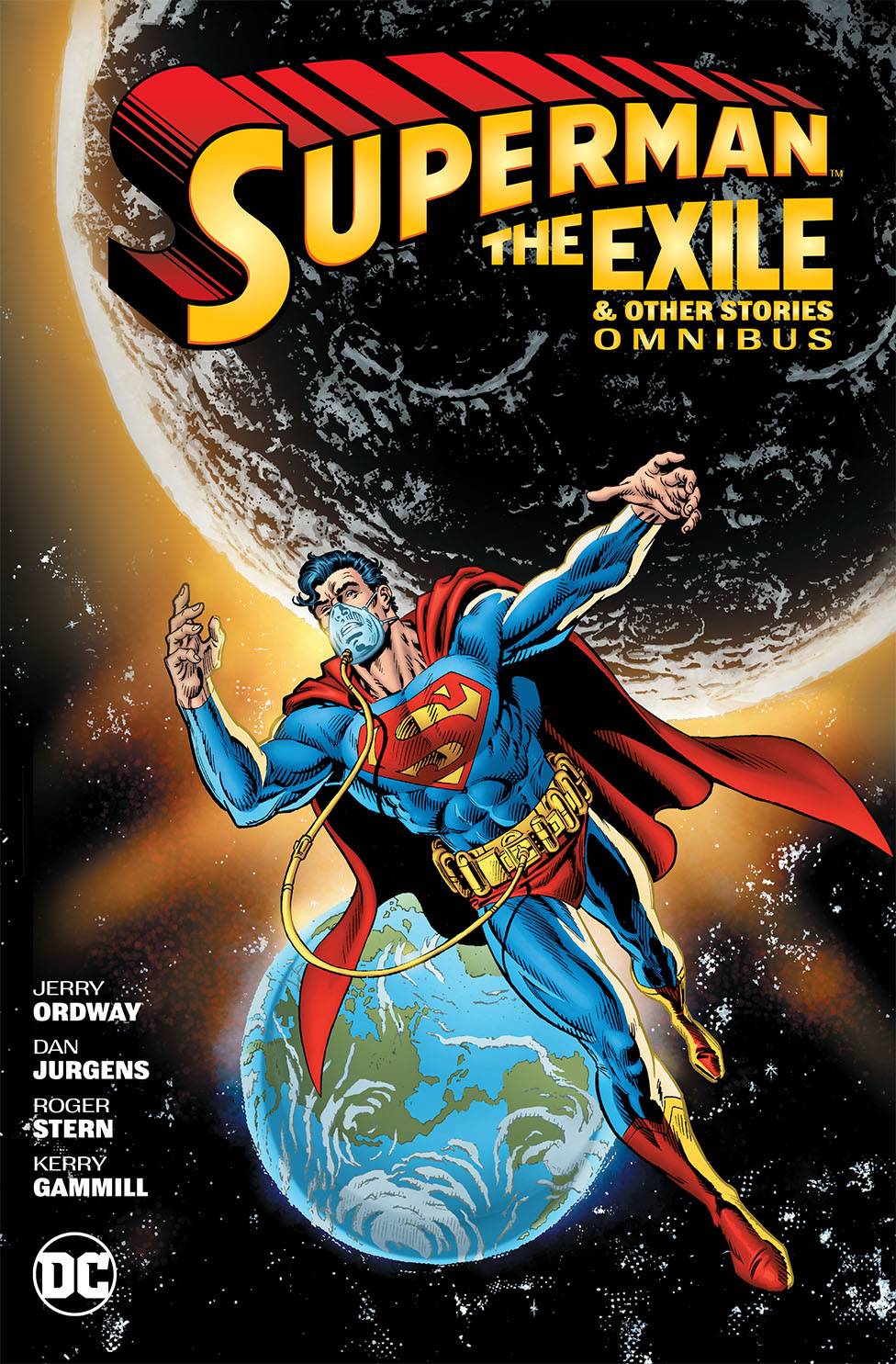 TOYS OF HE MAN & MASTERS OF UNIVERSE HC 59.99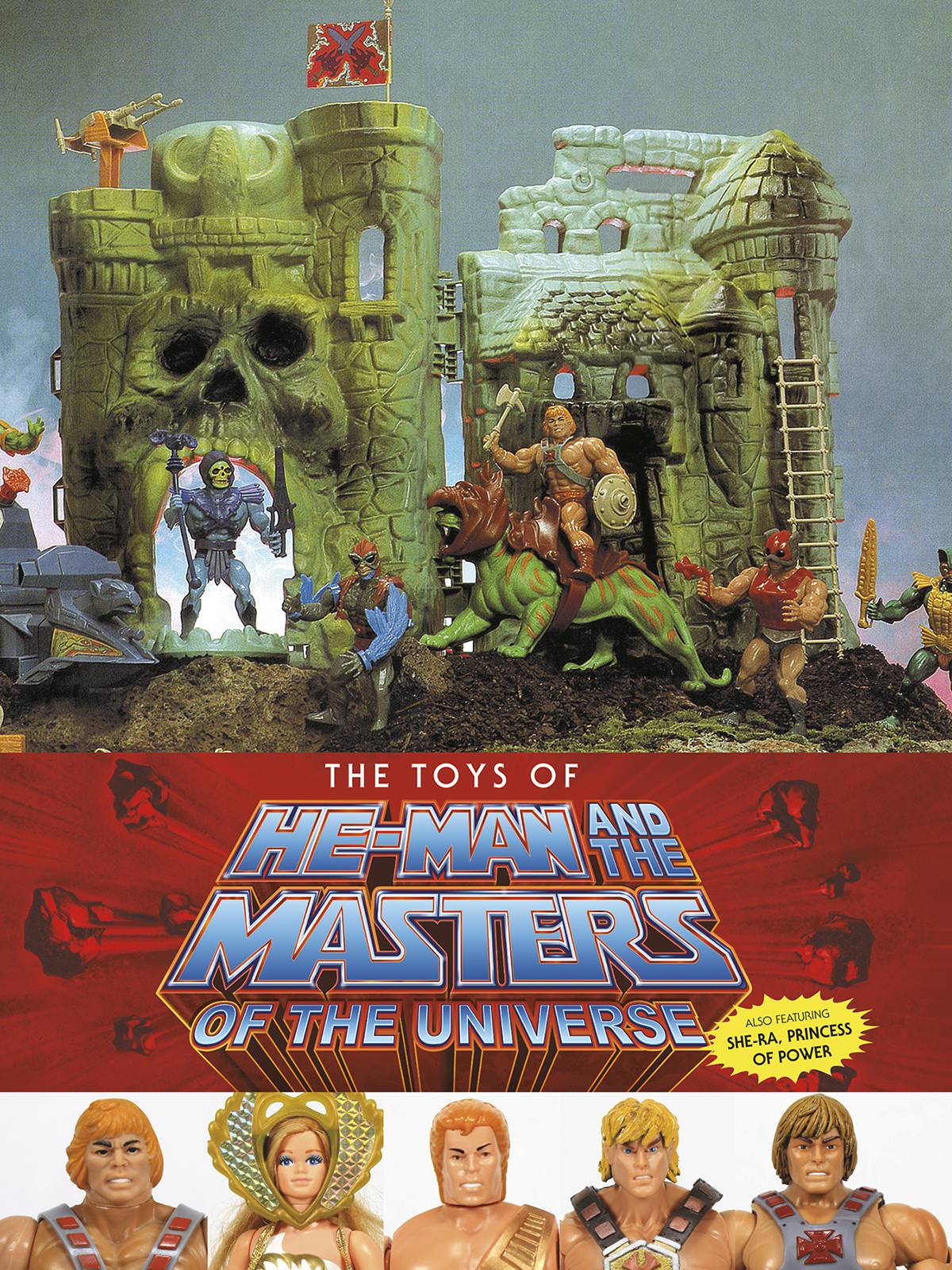 STAR WARS SCRATCH ARTIST CLASSIC MOVIE POSTERS 19.99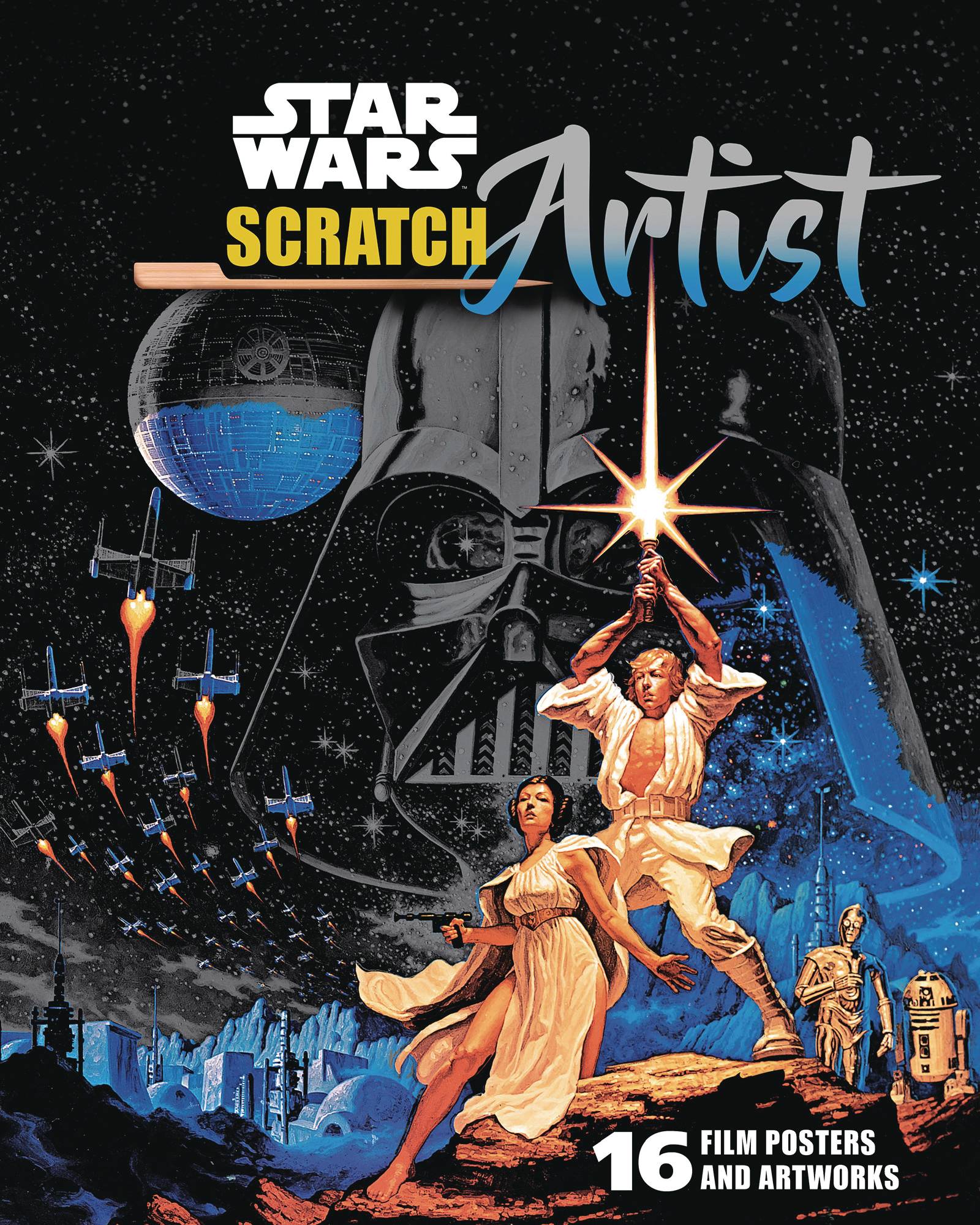 MASTER LIST OF PRODUCTS ARRIVING THIS WEEK!
ABBOTT 1973 #4 (OF 5) CVR A TENFOLD 3.99
ABBOTT 1973 #4 (OF 5) CVR B ALLEN 3.99
ACTION COMICS #1030 CVR A MIKEL JANIN 4.99
ACTION COMICS #1030 CVR B TEDESCO CARD STOCK VAR 5.99
ALIEN #1 2ND PTG LARROCA VAR 4.99
AQUAMAN BY GEOFF JOHNS OMNIBUS HC 75
ART OF JOE PEKAR NAUGHTY GIRLS LTD HC VOL 01 24.95
ATTACK ON TITAN GN VOL 33 10.99
BAD SUMMER GN (MR) 9.99
BAKEMONOGATARI GN VOL 08 12.95
BARRY WINDSOR-SMITH MONSTERS HC 39.99
BATMAN BLACK AND WHITE #5 (OF 6) CVR A LEE WEEKS 5.99
BATMAN BLACK AND WHITE #5 (OF 6) CVR B JENNY FRISON VAR 5.99
BATMAN BLACK AND WHITE #5 (OF 6) CVR C GARY FRANK THE RIDDLER VAR 5.99
BATMAN KNIGHTFALL OMNIBUS HC VOL 02 99.99
BATMAN SUPERMAN #17 CVR A IVAN REIS & DANNY MIKI 3.99
BATMAN SUPERMAN #17 CVR B RODOLFO MIGLIAR CARD STOCK VAR 4.99
BATMAN SUPERMAN VOL 02 WORLDS DEADLIEST HC 29.99
BEAST WITHIN ART OF KEN BARR HC 24.95
BEDTIME STORIES IMPRESSIONABLE CHILDREN ANNUAL #1 4.99
BETA RAY BILL #2 (OF 5) 3.99
BETA RAY BILL #2 (OF 5) POPE VAR 3.99
BETTIE PAGE QUEEN NILE TP 17.99
BITTER ROOT #12 3.99
BLACK WIDOW #6 3.99
BLACK WIDOW #6 CASAGRANDE DESIGN VAR 3.99
BLACK WIDOW #6 PACHECO REBORN VAR 3.99
BOTTOM TIER BUREAUCRAT FOR 1500 YEARS GN VOL 01 13
BRZRKR (BERZERKER) #2 CVR A GRAMPA 3.99
BRZRKR (BERZERKER) #2 CVR B ALBUQUERQUE 3.99
BRZRKR (BERZERKER) #2 CVR C GRAMPA FOIL VAR 4.99
BRZRKR (BERZERKER) #2 CVR D ALBUQUERQUE FOIL VAR 4.99
BUFFY VAMPIRE SLAYER LEGACY EDITION TP VOL 04 29.99
BUNGO STRAY DOGS POP UP PARADE OSAMU DAZAI PVC FIG 49.99
CABLE #10 3.99
CARPENTER TALES SCIFI HELL #1 (OF 8) 3.99
CEREBUS THE DUCK ONE SHOT 4
CHAMPIONS GN TP WORLDS COLLIDE 12.99
CHASING AFTER AOI KOSHIBA GN VOL 01 12.99
COMMANDERS IN CRISIS TP VOL 01 16.99
CRITICAL ROLE VOX MACHINA ORIGINS III #2 (OF 6) 3.99
CROSSOVER #6 CVR A SHAW 3.99
CROSSOVER #6 CVR B BLANK CVR 3.99
CROSSOVER #6 CVR C LARSEN 3.99
CROSSOVER #6 CVR D BEDERMAN 3.99
CULT OF DRACULA #2 (OF 6) CVR A NEMETH 3.99
CULT OF DRACULA #2 (OF 6) CVR B MAER 3.99
CYBERPUNK 2077 YOU HAVE MY WORD #1 (OF 4) CVR A HERVAS 3.99
CYBERPUNK 2077 YOU HAVE MY WORD #1 (OF 4) CVR B DE LULIS 3.99
DAREDEVIL BY CHIP ZDARSKY TP VOL 01 KNOW FEAR 15.99
DARK DAYS ROAD TO METAL TP 19.99
DEAD END KIDS SUBURBAN JOB #4 (OF 4) 3.99
DEADLY CLASS #45 CVR A CRAIG 3.99
DEADLY CLASS #45 CVR B LEVEL & DINISIO 3.99
DEADLY CLASS #45 CVR C JIA 3.99
DCEASED DEAD PLANET HC 29.99
DEJAH THORIS WINTERS END ONE SHOT CVR A LINSNER 4.99
DEPARTMENT OF TRUTH #8 CVR A SIMMONDS 3.99
DEPARTMENT OF TRUTH #8 CVR B SIENKIEWICZ 3.99
DEPARTMENT OF TRUTH #8 CVR C YOUNG 3.99
DETECTIVE COMICS #1035 CVR A DAN MORA 4.99
DETECTIVE COMICS #1035 CVR B LEE BERMEJO CARD STOCK VAR 5.99
DRAGON AGE DARK FORTRESS #2 (OF 3) 3.99
DUNE HOUSE ATREIDES #6 (OF 12) CVR A CAGLE 4.99
DUNE HOUSE ATREIDES #6 (OF 12) CVR B FRISON 4.99
DUNGEONS & DRAGONS BOOK COVER SERIES1 48PC MAGNET ASST
E RATIC #5 3.99
EIGHTH IMMORTAL #4 (OF 4) 3.99
FAIRY TALE FINAL SEASON POP UP PARADE ERZA SCARLET PVC FIG 49.99
FANTASTIC FOUR #31 3.99
FANTASTIC FOUR #31 PACHECO REBORN VAR 3.99
FIREFLY #28 CVR A BENGAL 3.99
FIREFLY #28 CVR B RUBIN 3.99
FLASHPOINT THE 10TH ANNIVERSARY OMNIBUS HC 150
FRANK AT HOME ON THE FARM #4 3.99
FRIEND OF THE DEVIL HC A RECKLESS BOOK 24.99
GALACTIC RODENTS OF MAYHEM #1 3.99
GI JOE A REAL AMERICAN HERO #280 CVR A RON JOSEPH 3.99
GI JOE A REAL AMERICAN HERO #280 CVR B KIERON MCKEOWN 3.99
GIDEON FALLS TP VOL 06 12.99
GLEIPNIR POP UP PARADE CHIHIRO YOSHIOKA PVC FIG 49.99
GRIMM UNIVERSE PRESENTS QTRLY STEAMPUNK 8.99
HAPPY HOUR #6 3.99
HARLEY QUINN #2 CVR A RILEY ROSSMO 3.99
HARLEY QUINN #2 CVR B DERRICK CHEW CARD STOCK VAR 4.99
HELLBOY FACE MASK 9.99
HELM GREYCASTLE #1 (OF 4) CVR A HANDOKO & VALENZA 4.99
HELM GREYCASTLE #1 (OF 4) CVR B LAPHAM 4.99
HELM GREYCASTLE #1 (OF 4) CVR C PARKER 4.99
I BREATHED A BODY #4 3.99
IM THE CATLORDS MANSERVANT GN VOL 01 13
IMMORTAL HULK HC VOL 03 34.99
IMMORTAL HULK TP VOL 01 OR IS HE BOTH 15.99
JLA THE TOWER OF BABEL THE DELUXE EDITION HC 34.99
JOHN CONSTANTINE HELLBLAZER RISE AND FALL HC 24.99
LOVE & ROCKETS MAGAZINE #10 4.99
MAGIC THE GATHERING (MTG) #1 2ND PTG GUARA 4.99
MARVEL COMIC DR DOOM BUST 69.99
MARVEL GALLERY PS4 SPIDER-NOIR PVC STATUE 49.99
MILES MORALES SPIDER-MAN #25 4.99
MILES MORALES SPIDER-MAN #25 BAGLEY SKYLINE VAR 4.99
MILES MORALES SPIDER-MAN #25 LIEFELD DEADPOOL 30TH VAR 4.99
MILES MORALES SPIDER-MAN #25 PACHECO REBORN VAR 4.99
MILES MORALES SPIDER-MAN #25 VEREGGE VAR 4.99
MIRKA ANDOLFOS UNSACRED VOL 2 #6 3.99
MLP TRANSFORMERS II #1 (OF 4) CVR A TONY FLEECS 3.99
MLP TRANSFORMERS II #1 (OF 4) CVR B BETHANY MCGUIRE-SMITH 3.99
MOBILE POLICE PATLABOR ARL-99 HELLDIVER MODEROID MDL KIT (C: 49.99
MODERN FRANKENSTEIN #1 3.99
MODOK HEAD GAMES #4 (OF 4) 3.99
MORTAL KOMBAT 12IN COMMANDO SPAWN AF
MY HERO ACADEMIA HERO SOURS
NEW MUTANTS #17 3.99
JLA THE TOWER OF BABEL THE DELUXE EDITION HC 34.99
Nightwing#78 second printing 3.99
NUCLEAR FAMILY #3 3.99
ONCE & FUTURE #18 3.99
OUTCAST BY KIRKMAN & AZACETA #48 4.99
OVERSTREET GUIDE SC GRADING COMICS 6TH ED 24.95
PENNY GN 19.95
PLOT TP VOL 02 17.99
POP ALBUMS MOTORHEAD ACE OF SPADES 15.99
POP ANIMATION JUNJI ITO SOUICHI TSUJII VINYL FIGURE 11.99
POP HARRY POTTER PATRONUS LUPIN VINYL FIG 11.99
POP HEROES FLASH BLOODWORK VINYL FIG 11.99
POP HEROES FLASH GODSPEED VINYL FIG 11.99
POP HEROES FLASH KILLER FROST VINYL FIG 11.99
POP HEROES FLASH VINYL FIG 11.99
POP PIN BOUSHH LEIA 15.99
POP PIN CYBORG 15.99
POP PIN HAN SOLO IN CARBONITE 15.99
POP PIN LANDO CALRISSIAN 15.99
POP PIN THE FLASH 15.99
POP PINS BABY GROOT W/ CHASE 15.99
POP PINS JABBA THE HUTT W/ CHASE 15.99
PREVIEWS #392 MAY 2021 3.99
RE ZERO SSS FAIRY TALE REM NUTCRACKER NON SCALE PVC FIG 29.99
RED MOTHER TP VOL 03 14.99
REDNECK TP VOL 05 16.99
ROBIN #1 CVR A GLEB MELNIKOV 3.99
ROBIN #1 CVR B GLEB MELNIKOV WRAPAROUND VAR 3.99
RWBY JUSTICE LEAGUE #1 (OF 7) CVR A MIRKA ANDOLFO 3.99
RWBY JUSTICE LEAGUE #1 (OF 7) CVR B SIMONE DI MEO CARD STOCK VAR 4.99
SAVAGE AVENGERS #20 3.99
SAVAGE AVENGERS #20 HORLEY VAR 3.99
SECRET WARS TP 34.99
SHADECRAFT #2 CVR A GARBETT 3.99
SHADECRAFT #2 CVR B LOTAY 3.99
SHADOW DOCTOR #3 3.99
SHADOWMAN (2020) #1 CVR A DAVIS-HUNT 3.99
SHADOWMAN (2020) #1 CVR B REIS 3.99
SHADOWMAN (2020) #1 CVR C HORROR 3.99
SILK #2 (OF 5) 3.99
SNATCHED #1 3.99
SPAWN #317 CVR A BARENDS 2.99
SPAWN #317 CVR B MCFARLANE 2.99
SPAWN #317 CVR C MATTINA 2.99
SPIDER-MAN CURSE OF MAN-THING #1 4.99
SPIDER-MAN CURSE OF MAN-THING #1 BRADSHAW VAR 4.99
STAKE #2 3.99
STAR WARS DARTH VADER #11 3.99
STAR WARS DARTH VADER #11 SPROUSE EMPIRE STRIKES BACK VAR 3.99
STAR WARS EMPIRE 40TH ANNIV CVR SPROUSE #1 5.99
STAR WARS EMPIRE 40TH ANNIV CVR SPROUSE #1 MOVIE POSTER VAR 5.99
STAR WARS INSIDER #202 FOC CVR 9.99
STAR WARS INSIDER #202 NEWSSTAND ED 9.99
STAR WARS SCRATCH ARTIST CLASSIC MOVIE POSTERS 19.99
STARRING SONYA DEVEREAUX DEATH TEAM 5 #1 3.99
STEVE CANYON HC VOL 11 1967 – 1968 49.99
SUICIDE SQUAD BAD BLOOD HC 29.99
SUMMONERS WAR LEGACY #1 3.99
SUPERMAN EXILE AND OTHER STORIES OMNIBUS HC 125
SUPERNATURAL TAROT DECK AND GUIDEBOOK 24.99
TAROT WITCH OF THE BLACK ROSE #127 3.99
TARTARUS TP VOL 02 16.99
TEEN TITANS ACADEMY #2 CVR A RAFA SANDOVAL 3.99
TEEN TITANS ACADEMY #2 CVR B PHILIP TAN CARD STOCK VAR 4.99
THE MARVELS #1 4.99
THE MARVELS #1 PACHECO VAR 4.99
TMNT REBORN TP VOL 02 LIFE AFTER DEATH 19.99
TOUKEN RANBU ONLINE HESHIKIRI HASEBE NOODLE STOP PVC FIG 24.99
TOYS OF HE MAN & MASTERS OF UNIVERSE HC 59.99
TWO MOONS #3 CVR A GIANGIORDANO 3.99
TWO MOONS #3 CVR B LATINA & BIANCONI 3.99
UMBRELLA ACADEMY FACE MASK 9.99
UNTOLD TALES SPIDER-MAN OMNIBUS HC VILLAINS DM VAR NEW PTG 100
US AGENT #5 (OF 5) 3.99
US AGENT #5 (OF 5) RENAUD VAR 3.99
USAGI YOJIMBO TP VOL 02 HOMECOMING 19.99
USAGI YOJIMBO WANDERERS ROAD #6 (OF 6) 3.99
VAMPIRELLA VS PURGATORI #2 CVR A CHEW 3.99
VAMPIRELLA VS PURGATORI #2 CVR B PAGULAYAN 3.99
VAMPIRELLA VS PURGATORI #2 CVR C FOX 3.99
VAMPIRELLA VS PURGATORI #2 CVR E MUSABEKOV 3.99
VENGEANCE VAMPIRELLA TP VOL 01 REBIRTH 19.99
VINYL SODA BEETLEJUICE W/ CHASE 13.99
VINYL SODA NBX VAMPIRE JACK W/ CHASE 13.99
WITCHBLOOD #1 CVR G 2ND PTG 3.99
WITCHBLOOD #2 CVR A STERLE 3.99
WITCHBLOOD #2 CVR B STERLE 3.99
WOLVERINE EPIC COLLECTION TP MADRIPOOR NIGHTS NEW PTG 39.99
X-MEN LEGENDS #3 3.99
X-MEN LEGENDS #3 CHRISTOPHER ACTION FIGURE VAR 3.99
X-MEN LEGENDS #3 COELLO CONNECTING VAR 3.99
YOUR TURN TO DIE GN VOL 01 13
ZORRO IN LAND THAT TIME FORGOT #4 3.99