FREE COMIC BOOK DAY 2021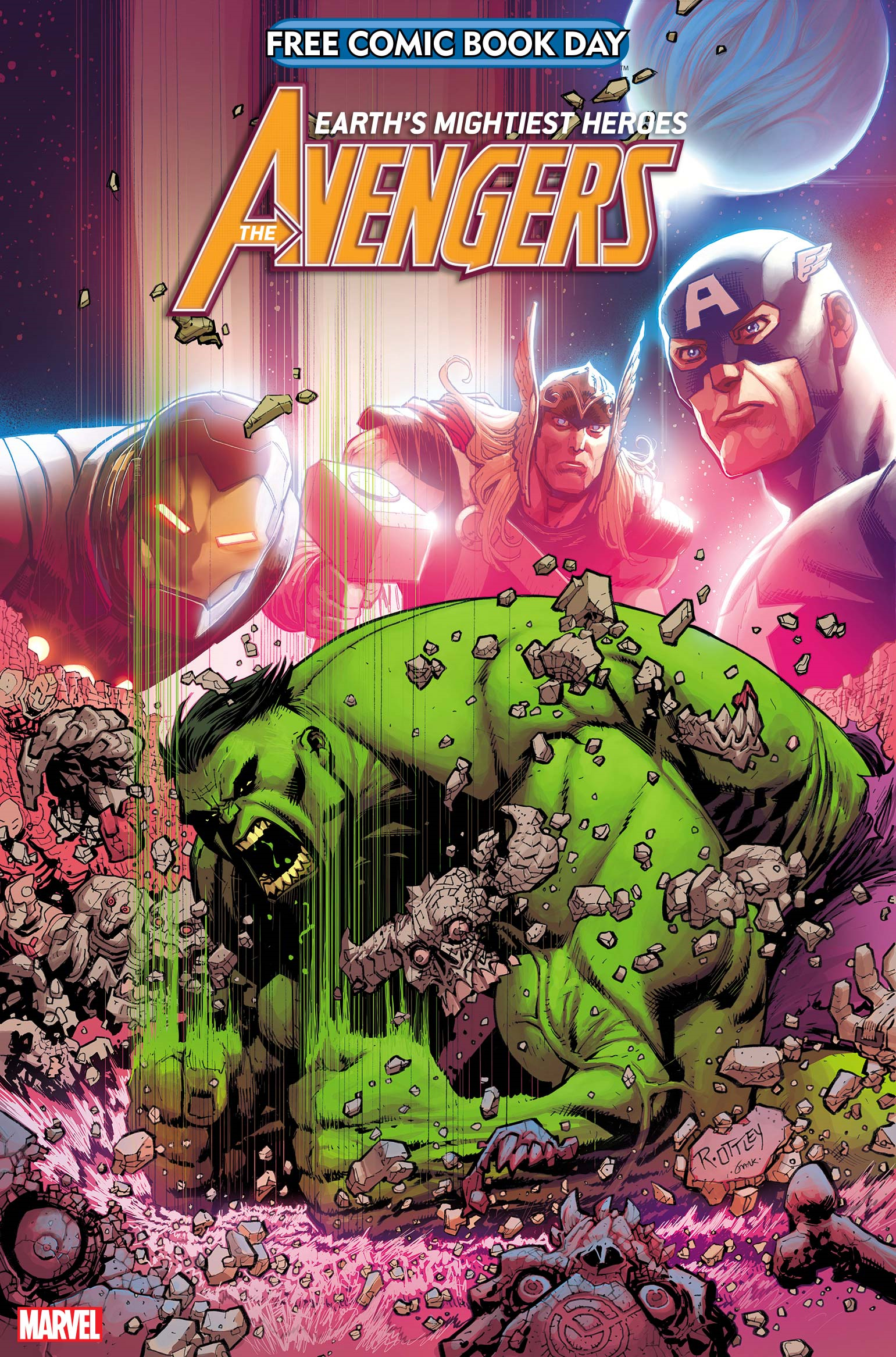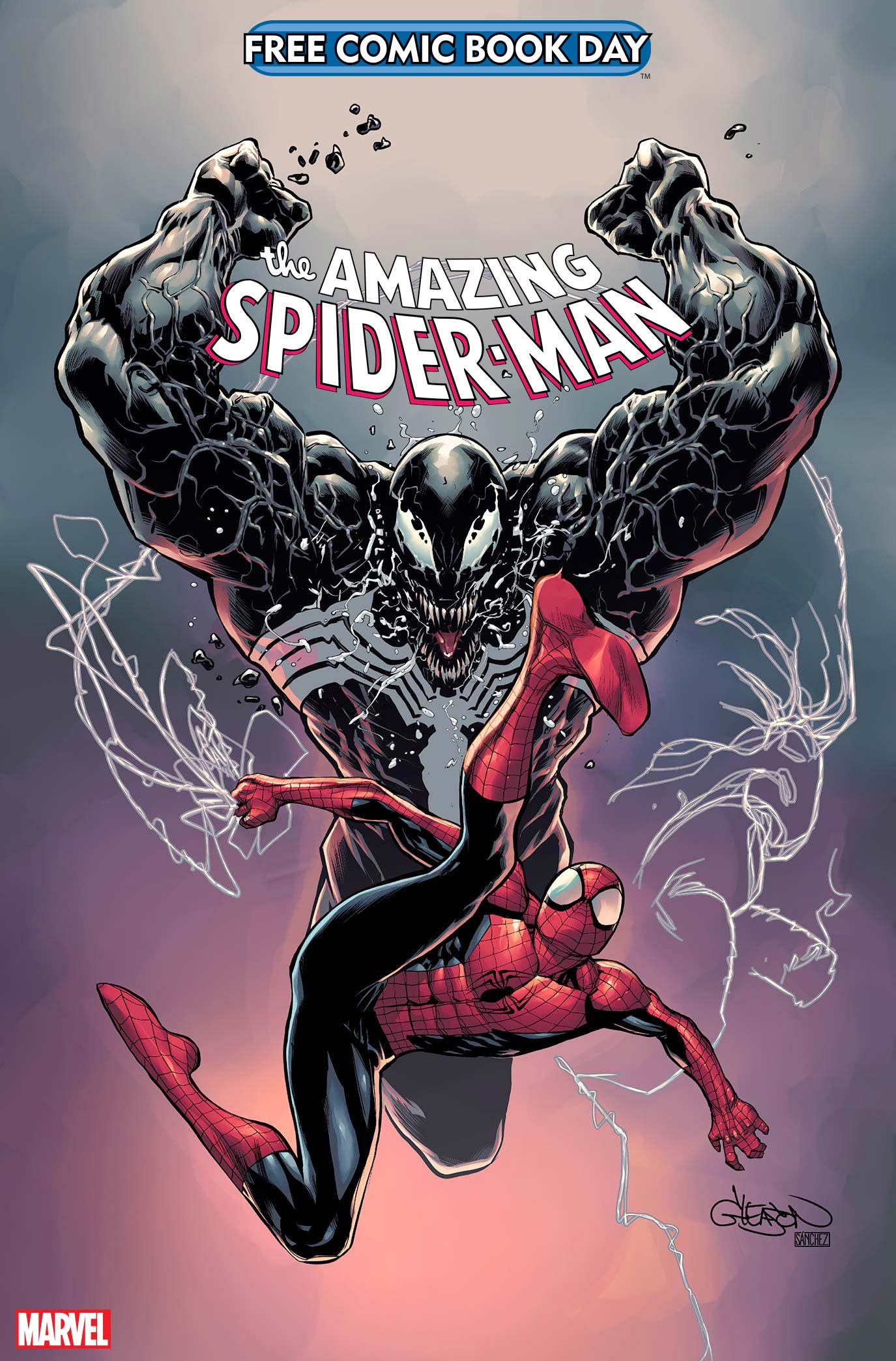 Free Comic Book Day 2021 will be celebrated at Comic Quest on August 14th, and this year Marvel Comics will release two Free Comic Book Day titles, each containing two separate stories. These exciting tales will provide perfect entry points for new readers to the thrilling ongoing sagas of the Avengers, Spider-Man, Venom, and the Hulk and give comic fans their first glimpse at the exciting new eras for their favorite characters. These issues will shape the Marvel Universe as we know it with direct connections to the year's biggest upcoming storylines.
Crafted by some of Marvel Universe's chief architects including Jason Aaron and Chip Zdarsky and many more surprises and featuring art by superstars like Marvel's Stormbreaker Iban Coello and Greg Smallwood, Free Comic Book Day 2021: Avengers/Hulk and Free Comic Book Day 2021: Spider-Man/Venom will be must-have for fans. Don't miss your chance to pick up these extraordinary one-shots when they arrive at Comic Quest on August 14th.
NOTE THE NEW BOOK THIS WEEK BY LOCAL CREATORS KYLE STARKS AND CHRIS SCHWEIZER:
This week SIX SIDEKICKS OF Trigger Keaton debuts with issue #1. The writer is Evansville's Kyle Starks and the artist is Madisonville, Kentucky's Chris Schweizer. Support your local creators by checking it out this Wednesday!
NEW COMICS THIS WEEK!
WEB OF SPIDER-MAN #1 (OF 5) 3.99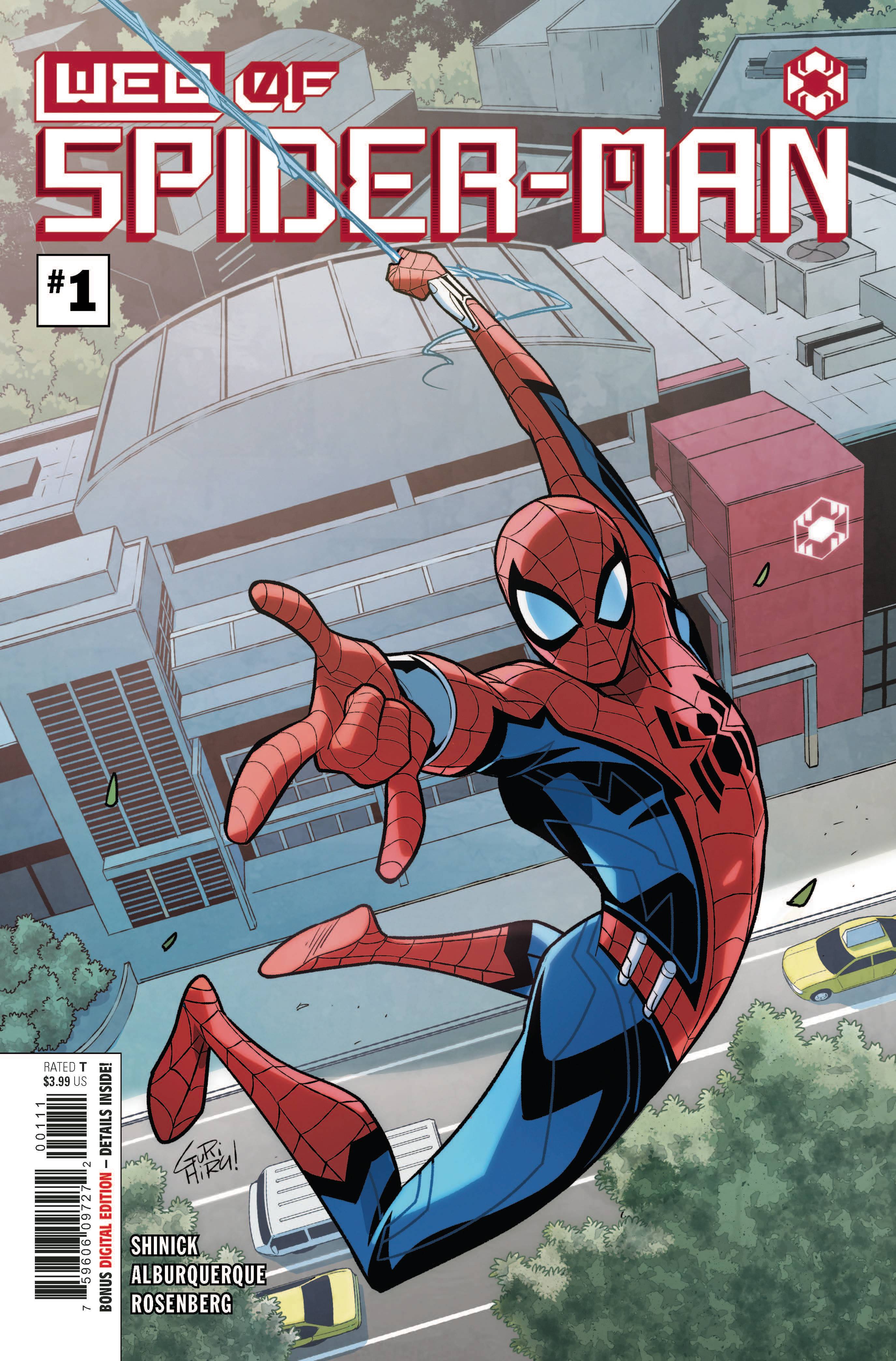 DC PRIDE #1 (ONE SHOT) CVR A JIM LEE SCOTT WILLIAMS 9.99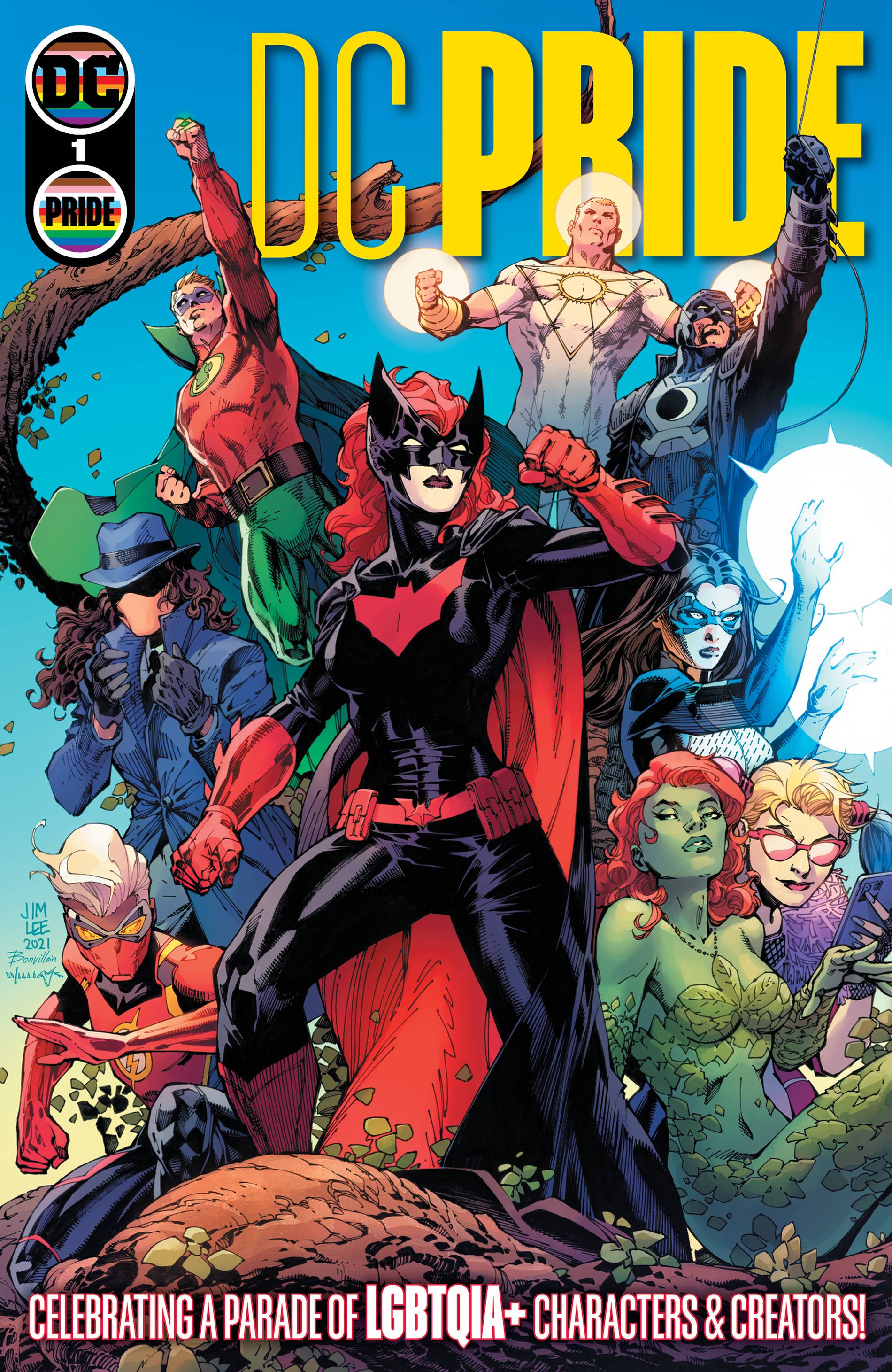 X-MEN #21 GALA 3.99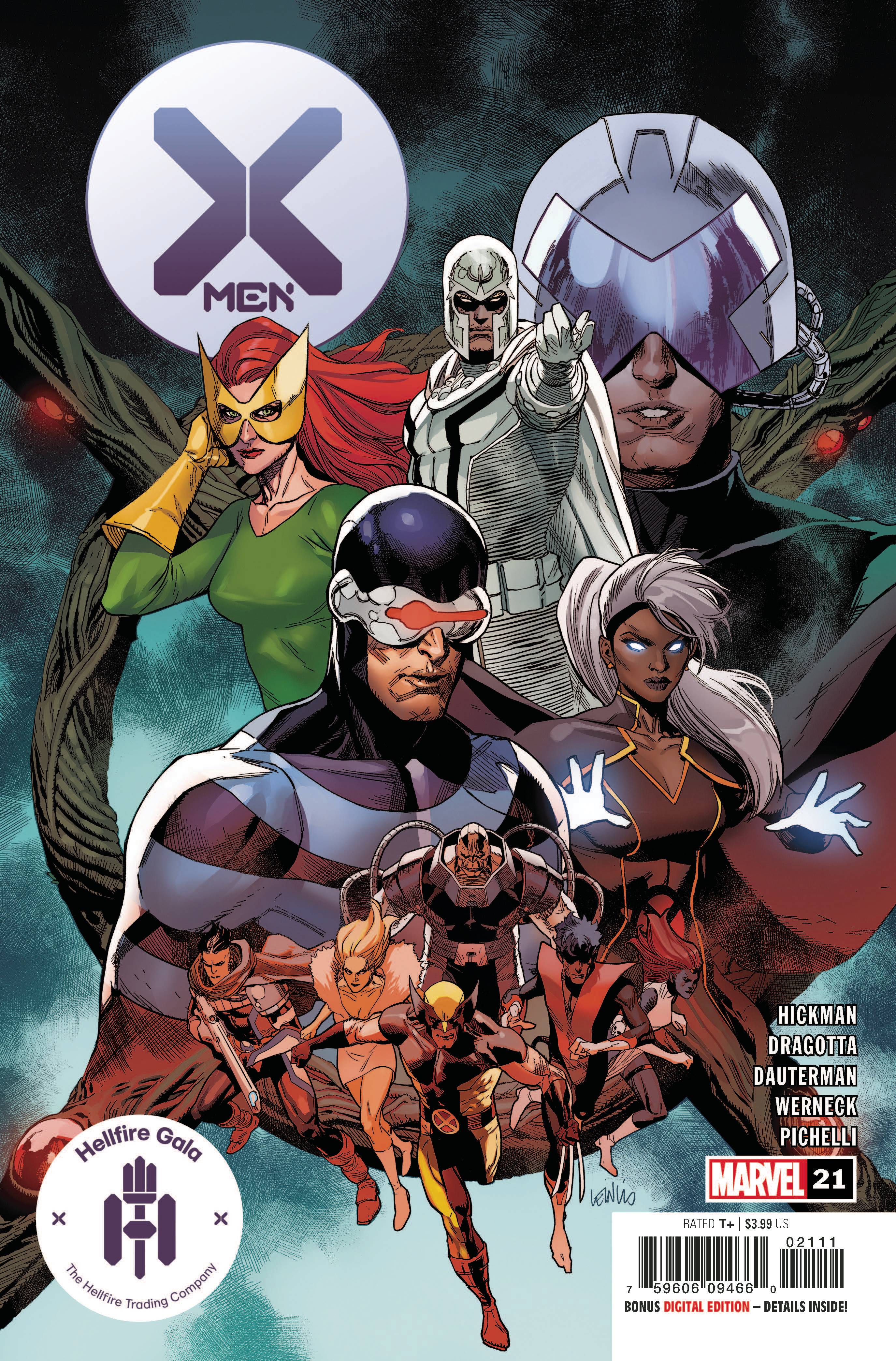 BUNNY MASK #1 CVR A MUTTI 4.99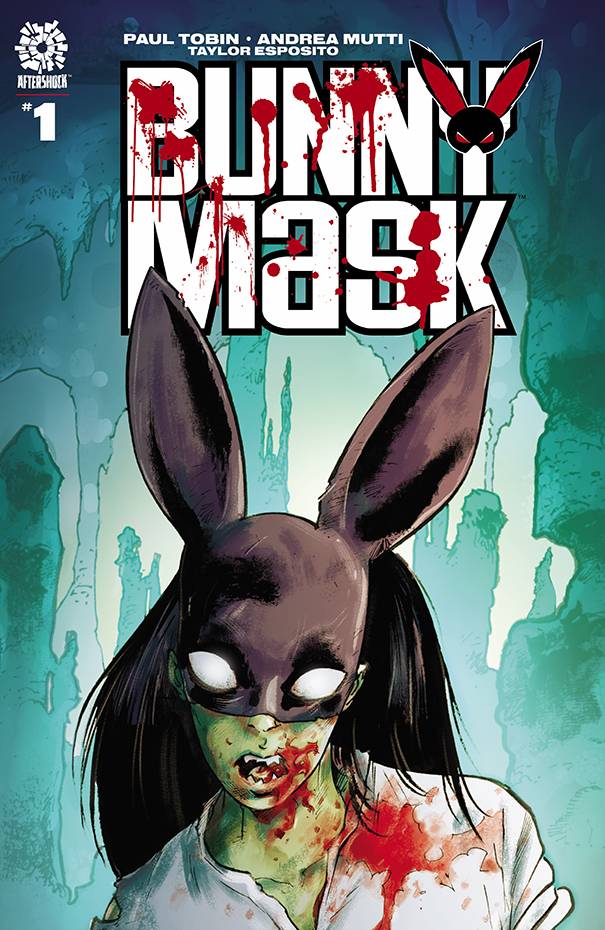 JOKER #4 CVR A GUILLEM MARCH 5.99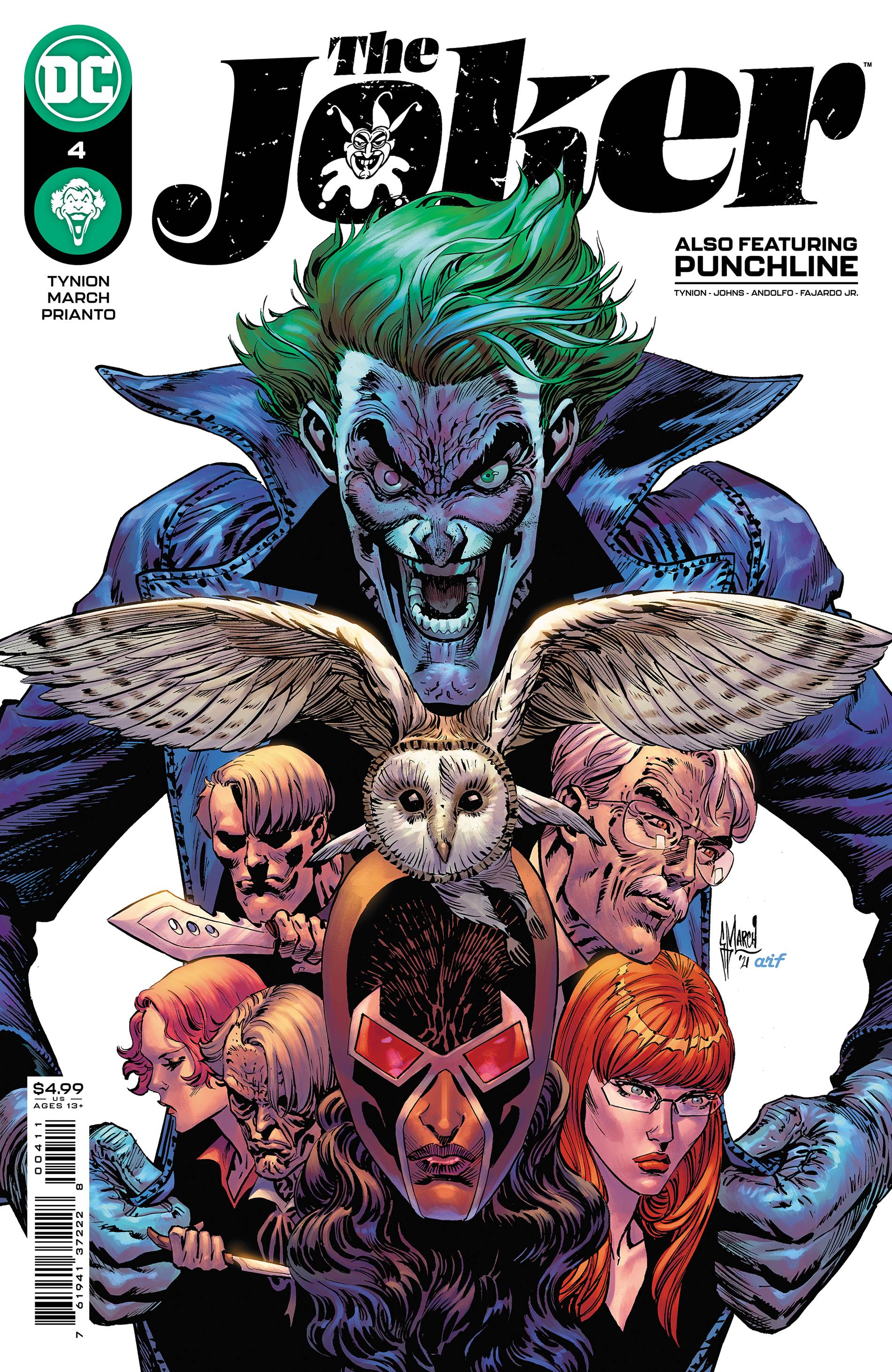 SIX SIDEKICKS OF TRIGGER KEATON #1 CVR A SCHWEIZER 3.99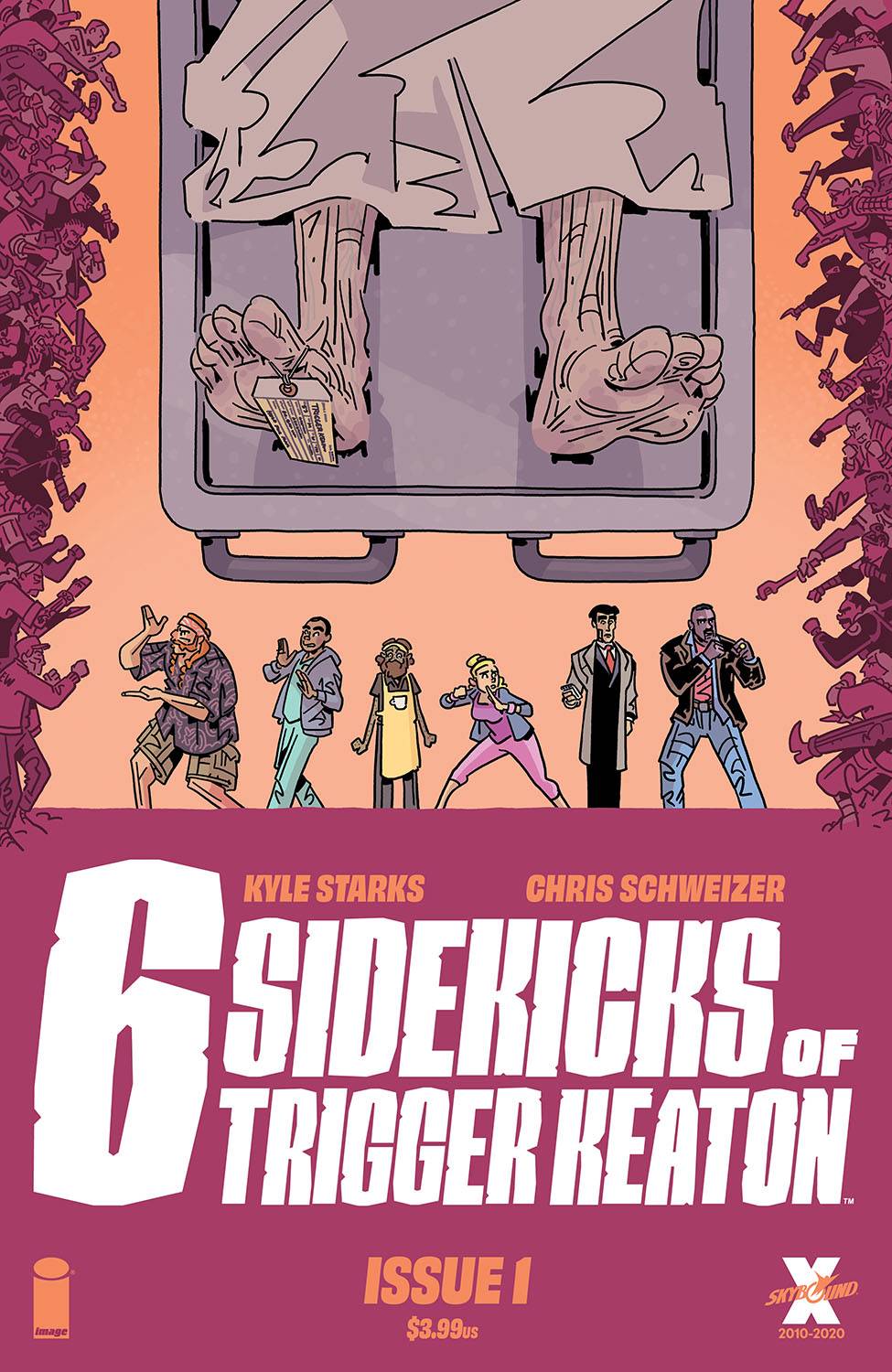 THIS WEEK IN TOYS/STATUES
DEMON SLAYER KIMETSU V12 TENGEN UZUI FIG 29.99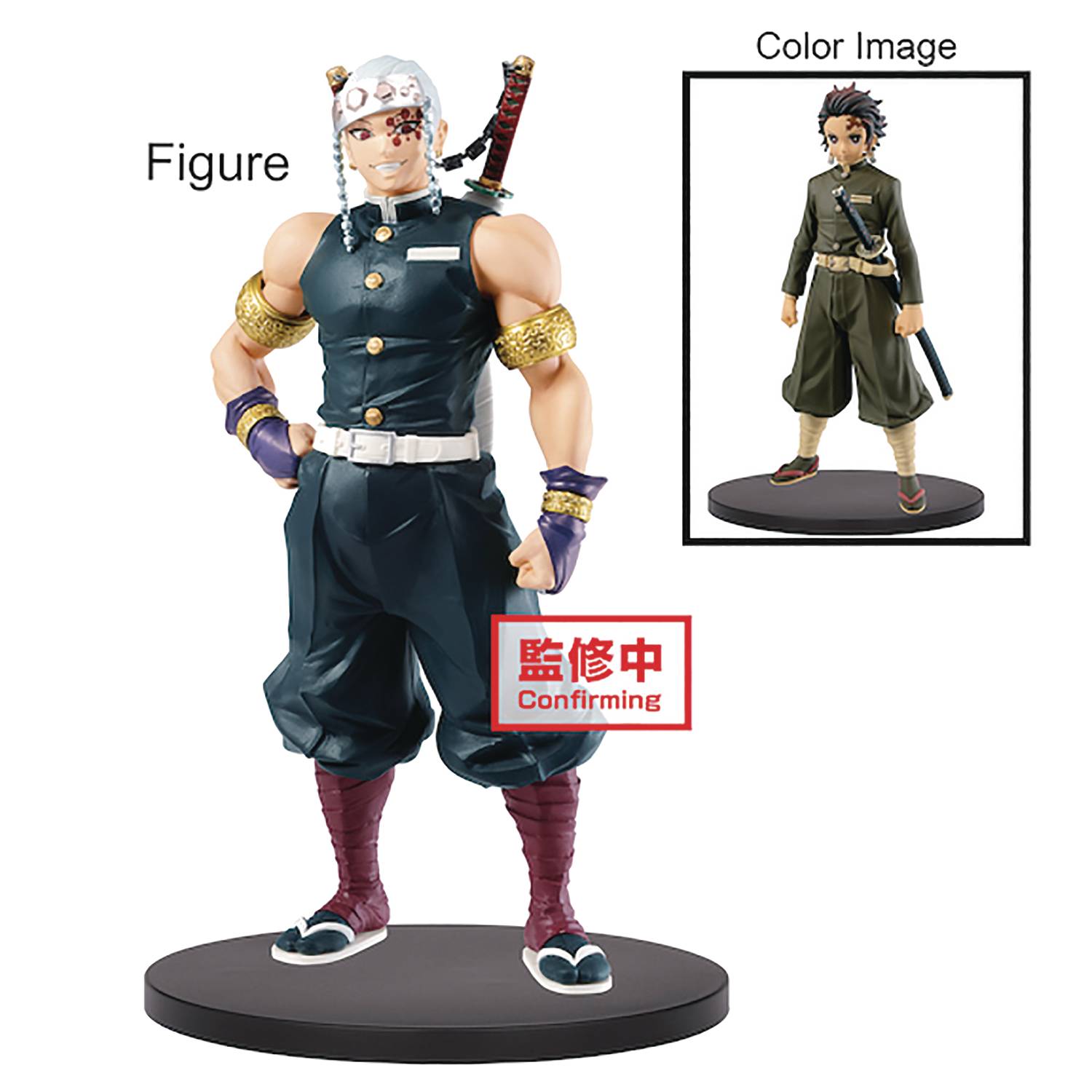 KING KONG ILLUSTRATED VER ULTIMATE 7IN AF 32.99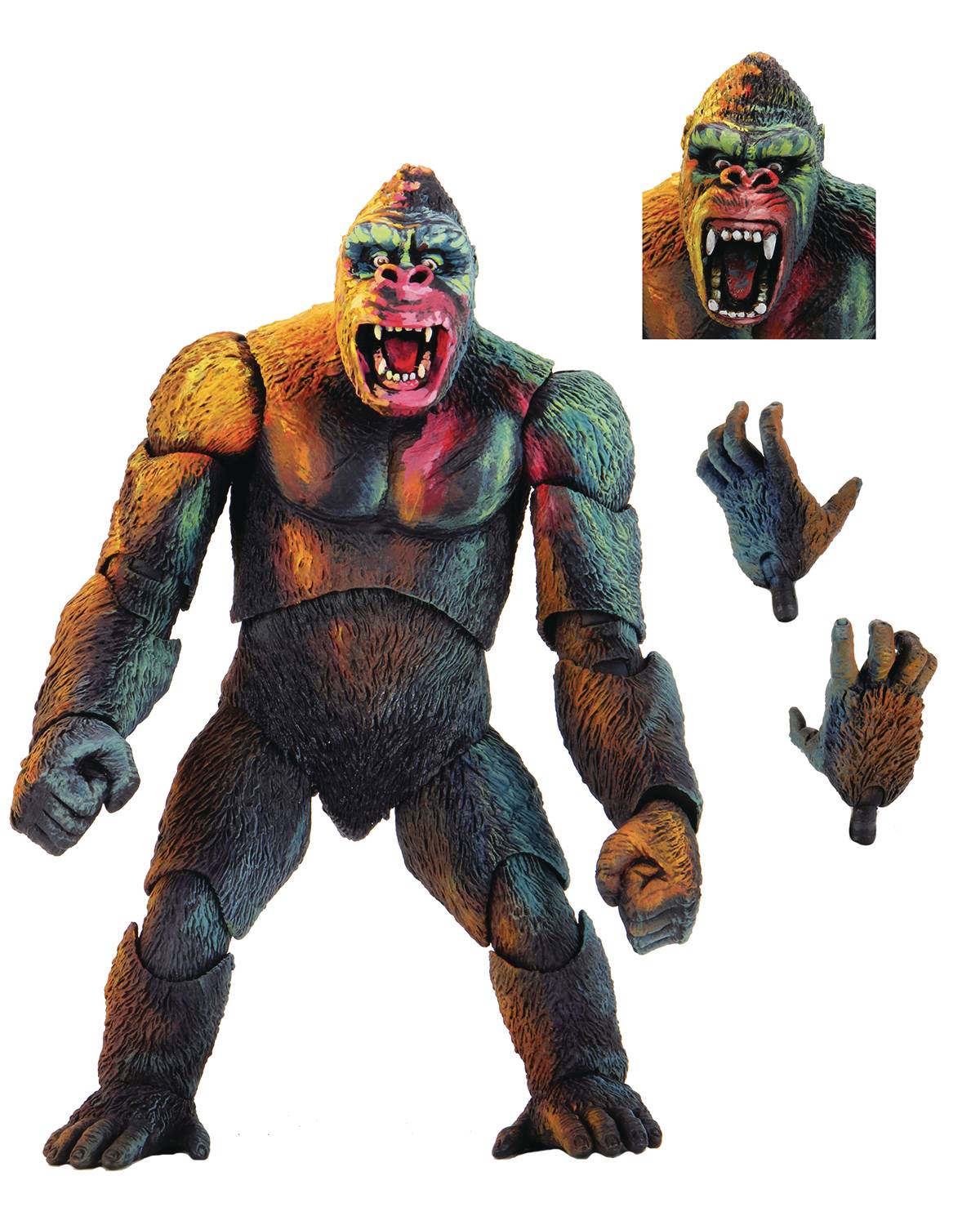 POWER RANGERS LIGHTNING 6IN AF ASST 202102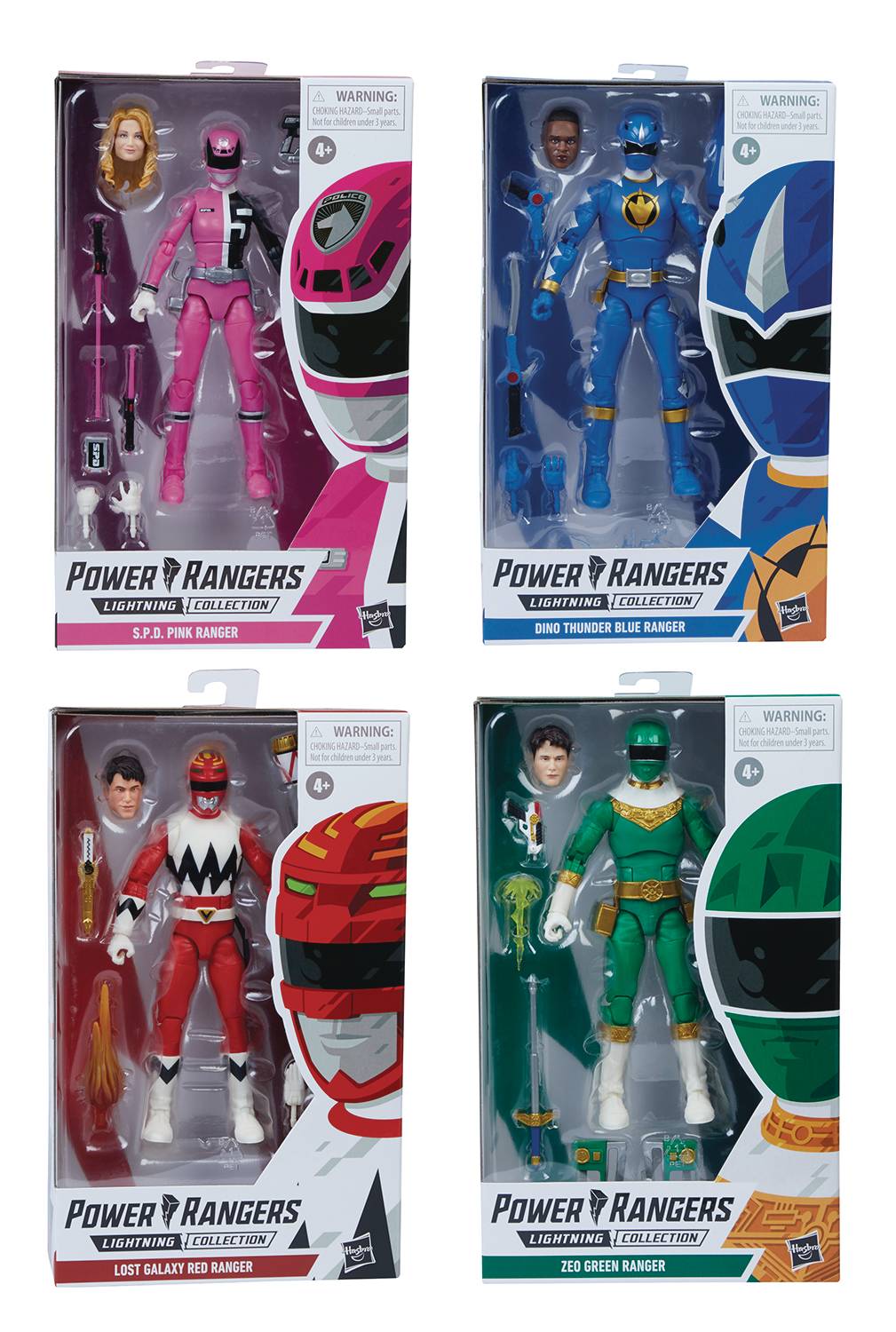 SW BLACK SER 50TH ANN 6IN CARNOR JAX AF CS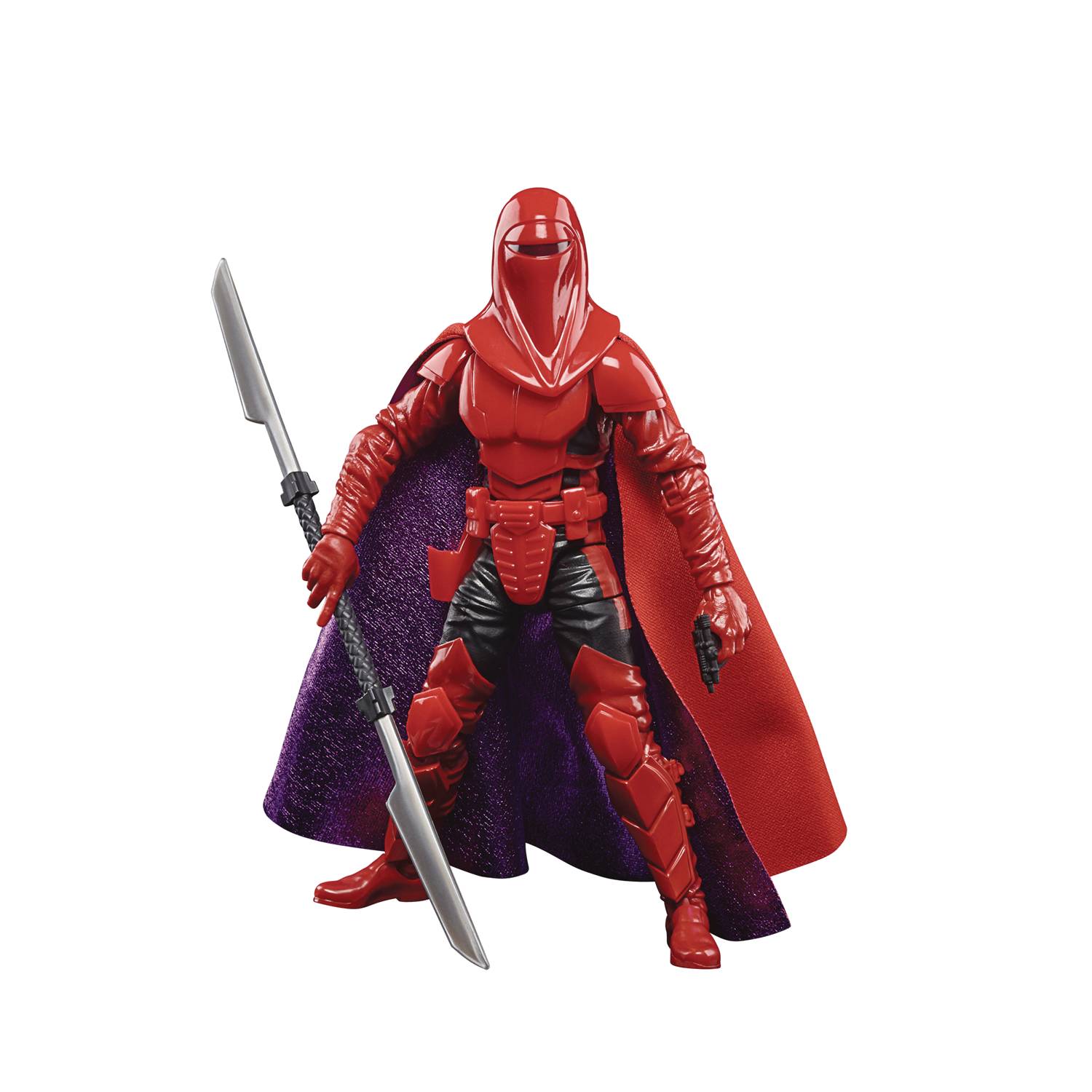 Trade-paperbacks of the Week!
MIGHTY MMW AMAZING SPIDER-MAN GREAT POWER GN TP ORIGINAL DM 15.99
SHAOLIN COWBOY SHEMP BUFFET TP 19.99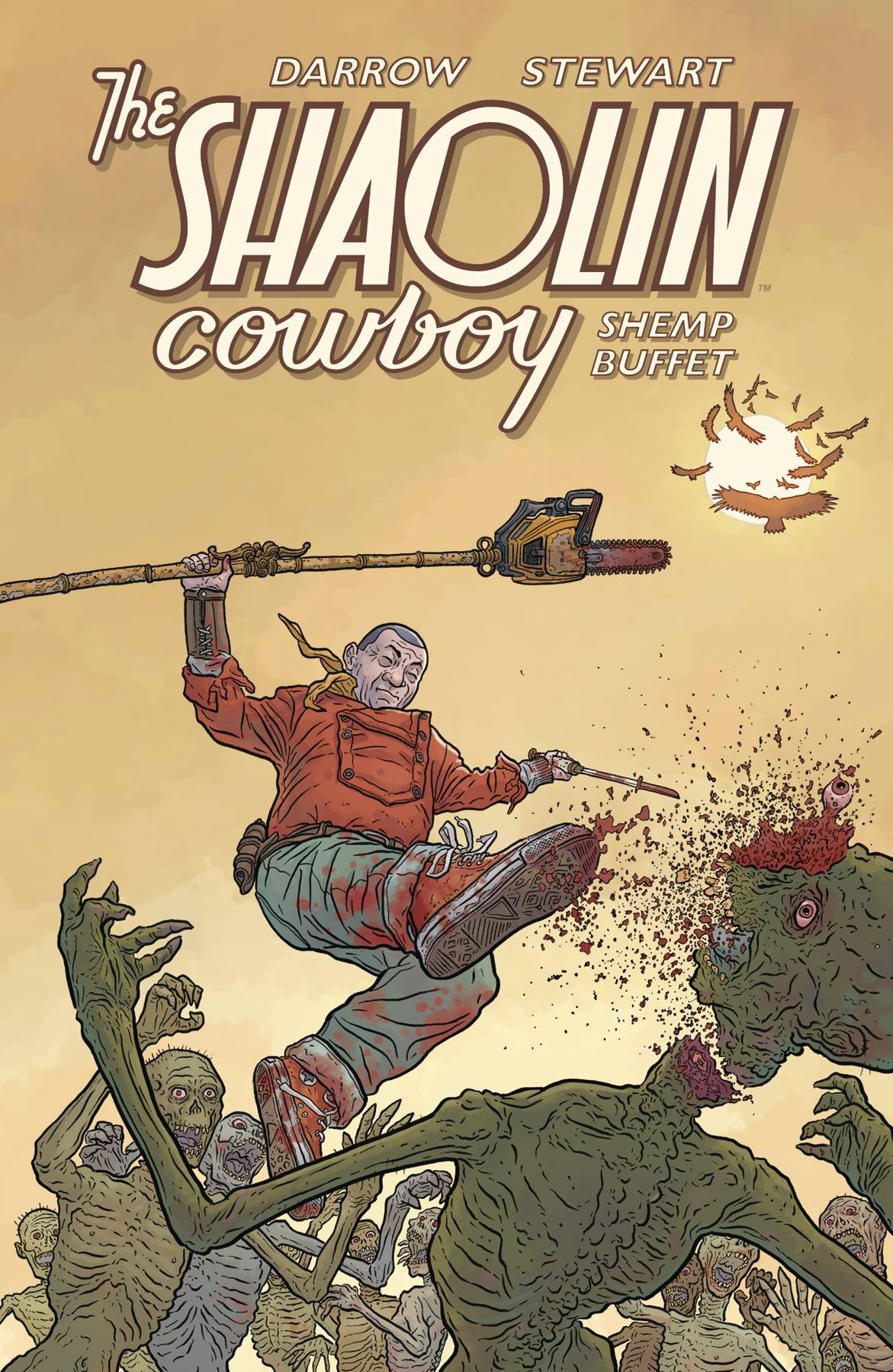 TALES FROM THE DC DARK MULTIVERSE II HC 34.99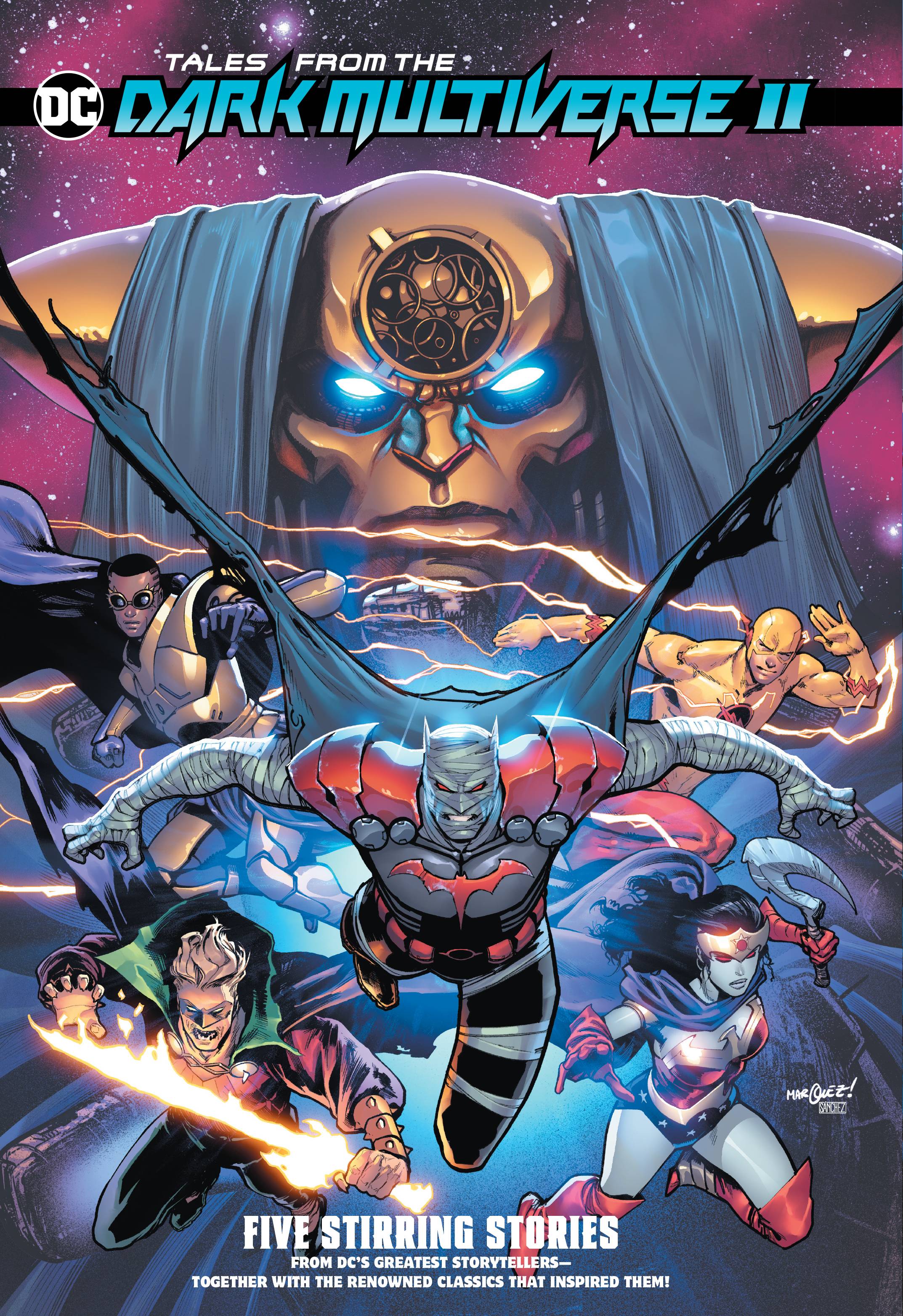 STAR WARS EPISODES I-IX LITTLE GOLDEN BOOK COLLECTION 14.99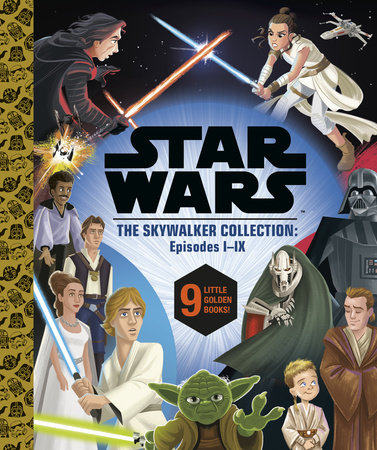 MASTER LIST OF PRODUCTS ARRIVING THIS WEEK!
ALICE IN LEATHERLAND #3 3.99
AMAZING SPIDER-MAN #68 3.99
AMAZING SPIDER-MAN #68 YU SPIDER-MAN VILLAINS VAR 3.99
AMERICAN VAMPIRE 1976 #9 (OF 10) 3.99
ANIMAL RESCUE FRIENDS HC GN 13.99
ANT #12 CVR A LARSEN 3.99
ANT #12 CVR B GULLY 3.99
AQUAMAN DEEP DIVES TP 16.99
ARCHIE 80TH ANNIV EVERYTHING ARCHIE #1 3.99
AVENGERS BY JASON AARON TP VOL 03 WAR OF VAMPIRE 17.99
BABYTEETH #18 3.99
BATMAN & SCOOBY-DOO MYSTERIES #3 (OF 12) 2.99
BATMAN EARTH ONE VOL 3 HC 24.99
BATMAN FORTNITE ZERO POINT #1 Third Printing 4.99
BATMAN THE DETECTIVE #3 (OF 6) CVR A ANDY KUBERT 3.99
BATMAN THE DETECTIVE #3 (OF 6) CVR B ANDY KUBERT 4.99
BATMAN THE MAN WHO LAUGHS TP 14.99
BATMAN URBAN LEGENDS #4 CVR A JORGE MOLINA 7.99
BATMAN URBAN LEGENDS #4 CVR B IRVIN RODRIGUEZ VAR 7.99
BATMAN URBAN LEGENDS #4 CVR C DUSTIN NGUYEN VAR 7.99
BETA RAY BILL #2 (OF 5) 2ND PTG JOHNSON VAR 3.99
BIRTHRIGHT #50 3.99
BLACK CAT TP VOL 04 QUEEN IN BLACK 15.99
BLACK HAMMER VISIONS #5 (OF 8) CVR A ROMERO 3.99
BLACK HAMMER VISIONS #5 (OF 8) CVR B WU 3.99
BLACK HAMMER VISIONS #5 (OF 8) CVR C SAUVAGE 3.99
BLACK WIDOW #6 2ND PTG DE LATORRE VAR 3.99
BLOODSHOT (2019) TP VOL 04 14.99
BRINDILLE HC 29.99
BUNNY MASK #1 CVR A MUTTI 4.99
BUNNY MASK #1 CVR B MUTTI BUNNY MASK 4.99
CANTO II HOLLOW MEN TP (C: 0-1-1) 19.99
CAPTAIN AMERICA WINTER SOLDIER COMPLETE COLLECT TP 29.99
CHALLENGE OF THE SUPER SONS #3 (OF 7) 3.99
CHASING THE DRAGON #1 (OF 5) 2ND PTG LINSNER 3.99
CHILDREN OF ATOM #4 3.99
CHILDREN OF ATOM #4 CHANG VAR 3.99
CONAN THE BARBARIAN #22 3.99
DC COMICS GENERATIONS HC 29.99
DC PRIDE #1 (ONE SHOT) CVR A JIM LEE SCOTT WILLIAMS 9.99
DC PRIDE #1 (ONE SHOT) CVR B JEN BARTEL PRIDE MONTH VAR 9.99
DELICACY GN 24.99
DEMON SLAYER KIMETSU V12 TENGEN UZUI FIG 29.99
DETECTIVE COMICS #1037 CVR A DAN MORA 4.99
DETECTIVE COMICS #1037 CVR B LEE BERMEJO 5.99
DIE #17 CVR A HANS 3.99
DIE #17 CVR B GANUCHEAU 3.99
DIE!NAMITE LIVES #1 CVR A PARRILLO 3.99
DIE!NAMITE LIVES #1 CVR B SUYDAM 3.99
DIE!NAMITE LIVES #1 CVR C LINSNER 3.99
DIE!NAMITE LIVES #1 CVR D ACOSTA 3.99
DRAGON BALL Z G X MATERIA FRIEZA FIG 29.99
DUEL IDENTITY #3 CVR A BERGOS 4.99
E-RATIC TP 9.99
ETERNALS BY KIRBY COMPLETE COLLECTION TP REMASTER CVR 39.99
EVE #1 (OF 5) 2ND PTG MIGYEONG 3.99
EVE #2 (OF 5) CVR A ANINDITO 3.99
EVE #2 (OF 5) CVR B MORA 3.99
EXCALIBUR #21 DAUTERMAN CONNECTING VAR GALA 3.99
EXCALIBUR #21 GALA 3.99
EXCALIBUR #21 TO CHARACTER DESIGN VAR GALA 3.99
FAR SECTOR #12 (OF 12) 3.99
FREAK SNOW #1 CVR A SANTOS 3.99
FREAK SNOW #1 CVR B MOSS 3.99
FUTURE STATE GOTHAM #2 CVR A LADRONN 3.99
FUTURE STATE GOTHAM #2 CVR B DERRICK CHEW 4.99
GEIGER #3 CVR A FRANK & ANDERSON 3.99
GEIGER #3 CVR B LEMIRE 3.99
GEIGER #3 CVR C WEEKS 3.99
GOD OF WAR FALLEN GOD #4 (OF 4) 3.99
GODZILLA 1973 GODZILLA VS MEGALON MOVIE PINT GLASS 9.99
GOOD ASIAN #2 (OF 9) CVR A JOHNSON 3.99
GOOD ASIAN #2 (OF 9) CVR B WU 3.99
HELLBOY AND THE BPRD 1952-1954 HC 39.99
HEROES REBORN #6 (OF 7) 4.99
HEROES REBORN #6 (OF 7) BAGLEY CONNECTING TRADING CARD VAR 4.99
HEROES REBORN #6 (OF 7) CHRISTOPHER ACTION FIGURE VAR 4.99
HEROES REBORN #6 (OF 7) SILVA STORMBREAKERS VAR 4.99
HEROES REBORN NIGHT-GWEN #1 4.99
HEROES REBORN NIGHT-GWEN #1 MIYAZAWA VAR 4.99
HEROES REBORN SQUADRON SAVAGE #1 4.99
HEROES REBORN SQUADRON SAVAGE #1 BLATT VAR 4.99
HEY KIDS COMICS VOL 02 PROPHETS & LOSS #2 (OF 6) 3.99
IM NOT POPULAR GN VOL 16 13
IMMORTAL HULK TP VOL 09 WEAKEST ONE THERE IS 15.99
INCREDIBLE HULK EPIC COLLECTION TP MAN OR MONSTER NEW PTG 39.99
IRON MAN #9 3.99
IRON MAN #9 PANOSIAN SPIDER-MAN VILLAINS VAR 3.99
JAMES BOND AGENT OF SPECTRE #4 3.99
JOKER #4 CVR A GUILLEM MARCH 5.99
JOKER #4 CVR B LUCIO PARRILLO VAR 5.99
JOKER #4 CVR C EJIKURE VAR 5.99
JUSTICE LEAGUE LAST RIDE #2 CVR A DARICK ROBERTSON 3.99
JUSTICE LEAGUE LAST RIDE #2 CVR B INHYUK LEE CARD STOCK VAR 4.99
KARMEN #4 (OF 5) 3.99
KING KONG ILLUSTRATED VER ULTIMATE 7IN AF 32.99
KIRBY MANGA MANIA GN VOL 01 9.99
LAST KIDS ON EARTH GN VOL 01 THRILLING TALES FROM TREE HOUSE 13.99
MAD MAGAZINE #20 5.99
MAGIC THE GATHERING (MTG) #3 CVR A SCALERA 4.99
MAGIC THE GATHERING (MTG) #3 CVR B HIDDEN PLANESWALKER VAR 4.99
MAGIC THE GATHERING (MTG) #3 CVR C BLANK SKETCH CVR 4.99
MAKE YOUR OWN MANGA SC 15.99
MAN-THING OMNIBUS HC BRUNNER DM VAR NEW PTG 125
MANIAC OF NEW YORK #5 3.99
MARVEL ART OF GEORGE PEREZ HC 50
MARVEL ROTO PHUNNY CLASSIC SPIDER-MAN 8IN PLUSH 14.99
MARVEL ROTO PHUNNY DEADPOOL 8IN PLUSH 14.99
MIGHTY MMW AMAZING SPIDER-MAN GREAT POWER GN TP ORIGINAL DM 15.99
MIGHTY MORPHIN #8 CVR A LEE 3.99
MIGHTY MORPHIN #8 CVR B LEGACY VAR CARLINI 3.99
MILES MORALES SHOCK WAVES GN 12.99
MONSTARZ CREEPSHOW RETRO 3-3/4IN CREEP AF
MONSTARZ CREEPSHOW RETRO 3-3/4IN GREEN SLIME AF
MOONSTONE DOUBLE SHOT GREEN HORNET 5.99
OBLIVION SONG BY KIRKMAN & DE FELICI #31 3.99
ONE PIECE 3IN1 TP VOL 31 14.99
ONE PIECE KAIDO OF THE BEASTS MEGA WORLD COLLECTIBLE FIG 29.99
ONE PIECE LOG FILE SELECTION WORST GENERATION V1 FIG 29.99
ONE PIECE SPECIAL EPISODE LUFF MAGAZINE V3 FIG 29.99
ORCS #5 (OF 6) 4.99
PHANTOM TALES OF THE NIGHT GN VOL 07 15
POKEMON ADV COLLECTORS ED TP VOL 08 17.99
POP MOVIES FAST 9 DOMINIC VINYL FIG 11.99
POP ROCKS BRITNEY SPEARS CATSUIT BRITNEY VINYL FIG 11.99
POP ROCKS SELENA BURGUNDY OUTFIT VINYL FIG 11.99
POP TV SPEC SER GOOD OMENS AZIRAPHEL & CROWLEY W/ WING 2PK 19.99
POP TV UMBRELLA ACADEMY BABY POGO VIN FIG 11.99
POWER RANGERS LIGHTNING 6IN AF ASST 202102
PROCTOR VALLEY ROAD #4 (OF 5) CVR A FRANQUIZ 3.99
RED SONJA #1 1977 DYNAMITE ED 3.99
RED SONJA 1982 ONE SHOT 4.99
RORSCHACH #9 (OF 12) CVR A JORGE FORNES 4.99
RORSCHACH #9 (OF 12) CVR B FRANCESCO MATTINA 4.99
SAILOR MOON ETERNAL Q-POSKET SUPER SAILOR JUPITER VER1 FIG 29.99
SAILOR MOON ETERNAL Q-POSKET SUPER SAILOR VENUS VER1 FIG 29.99
SECRET LAND #1 (OF 4) 3.99
SHAMAN KING OMNIBUS TP VOL 02 19.99
SHAOLIN COWBOY SHEMP BUFFET TP 19.99
SHAOLIN COWBOY WHO`LL STOP THE REIGN TP 19.99
SHIKIMORIS NOT JUST A CUTIE GN VOL 04 12.99
SIX SIDEKICKS OF TRIGGER KEATON #1 CVR A SCHWEIZER 3.99
SIX SIDEKICKS OF TRIGGER KEATON #1 CVR B HENDERSON 3.99
SOMETHING IS KILLING CHILDREN TP VOL 03 14.99
SONIC THE HEDGEHOG #40 CVR A TRACY YARDLEY 3.99
SONIC THE HEDGEHOG #40 CVR B DAN SCHOENING 3.99
SPACE BASTARDS #6 4.99
SPIDER-GWEN OMNIBUS HC BRADSHAW DM VAR 125
SPIDER-MAN SPIDERS SHADOW #3 (OF 5) 3.99
STAR TREK TNG MIRROR UNIVERSE COLL TP 39.99
STAR WARS BOUNTY HUNTERS #13 CAMAGNI PRIDE VAR 3.99
STAR WARS BOUNTY HUNTERS #13 SPROUSE LUCASFILM 50TH VAR 3.99
STAR WARS BOUNTY HUNTERS #13 WOBH 3.99
STAR WARS BOUNTY HUNTERS TP VOL 02 TARGET VALANCE 17.99
STAR WARS EPISODES I-IX LITTLE GOLDEN BOOK COLLECTION 14.99
STRANGE ACADEMY #11 3.99
STRANGE ACADEMY #11 ADAMS CHARACTER SPOTLIGHT VAR 3.99
SW BLACK SER 50TH ANN 6IN CARNOR JAX AF CS
SWEET TOOTH COMPENDIUM TP 59.99
SWORD ART ONLINE GIRLS OPS GN VOL 07 13
TALES FROM THE DC DARK MULTIVERSE II HC 34.99
THE MARVELS #1 2ND PTG CINAR VAR 4.99
THOR EPIC COLLECTION TP FINAL GAUNTLET 39.99
TMNT ONGOING #117 CVR A SOPHIE CAMPBELL 3.99
TMNT ONGOING #117 CVR B EASTMAN 3.99
TRANSFORMERS ANNUAL 2021 ALEX MILNE CVR 5.99
TRUE BELIEVER RISE AND FALL OF STAN LEE HC 28
UNCLE FROM ANOTHER WORLD GN VOL 01 15
VAMPIRELLA VS PURGATORI #4 CVR A CHEW 3.99
VAMPIRELLA VS PURGATORI #4 CVR B PAGULAYAN 3.99
VAMPIRELLA VS PURGATORI #4 CVR C FOX 3.99
VAMPIRELLA VS PURGATORI #4 CVR D KUDRANSKI 3.99
VAMPIRELLA VS PURGATORI #4 CVR E MUSABEKOV 3.99
VENOM #34 2ND PTG COELLO VAR KIB 3.99
WEB OF SPIDER-MAN #1 (OF 5) 3.99
WEB OF SPIDER-MAN #1 (OF 5) ATTRACTION VAR 3.99
WEB OF SPIDER-MAN #1 (OF 5) BAGLEY VAR 3.99
WIZARDS OF MICKEY GN VOL 03 16
WONDER WOMAN #773 CVR A TRAVIS MOORE 4.99
WONDER WOMAN #773 CVR B JOSHUA MIDDLETON 5.99
WONDER WOMAN #773 CVR C PAULINA GANUCHEAU PRIDE MONTH 5.99
WORLD PIECE GN 16.99
WYND #7 CVR A DIALYNAS 4.99
WYND #7 CVR B GONZALES 4.99
X-MEN #21 DAUTERMAN CONNECTING VAR 3.99
X-MEN #21 DAUTERMAN JEAN GREY DESIGN VAR 3.99
X-MEN #21 GALA 3.99
X-MEN #21 JIMENEZ PRIDE MONTH VAR 3.99
X-MEN #21 LUPACCHINO SPIDER-MAN VILLAINS VAR 3.99
X-MEN #21 WERNECK CHARACTER DESIGN VAR 3.99