Toys on the Water: Updated 5/28/2021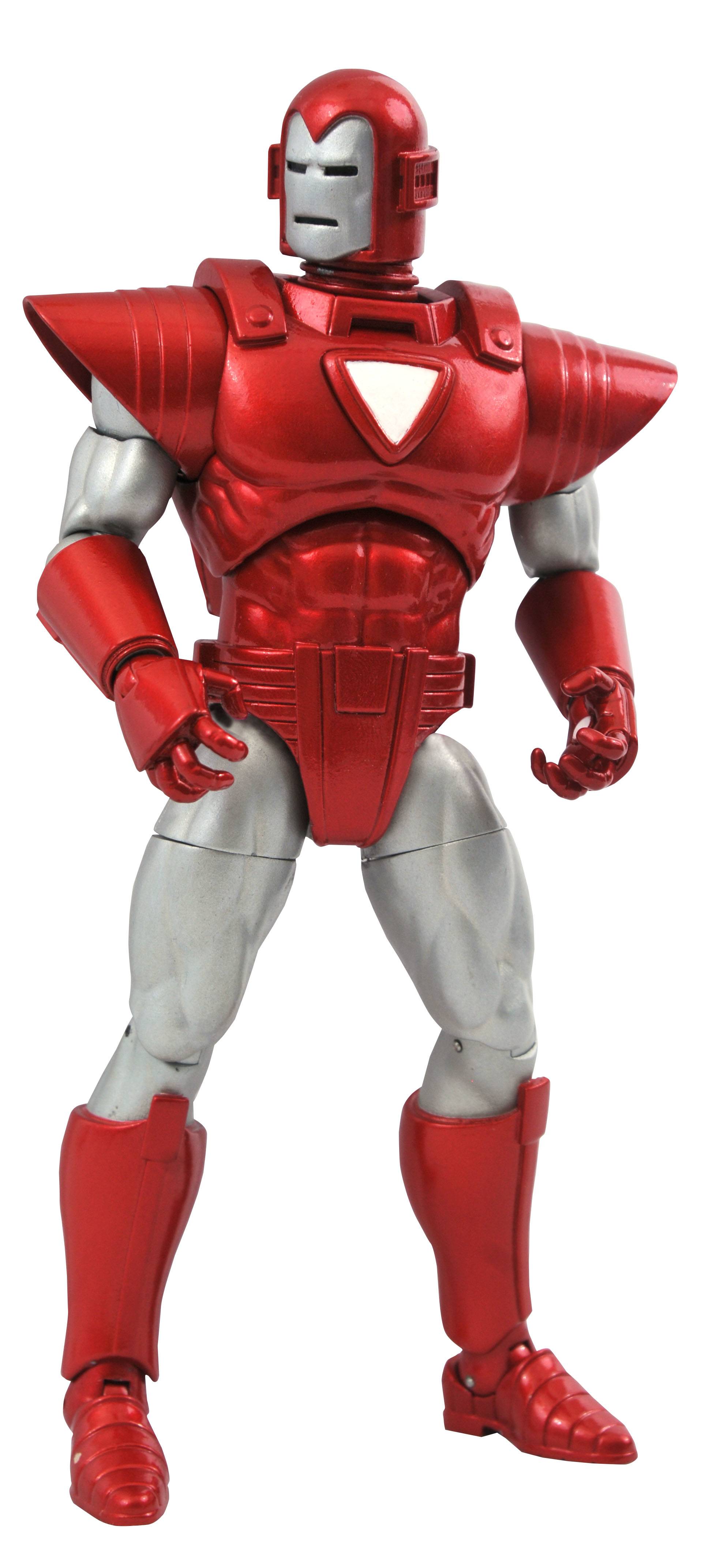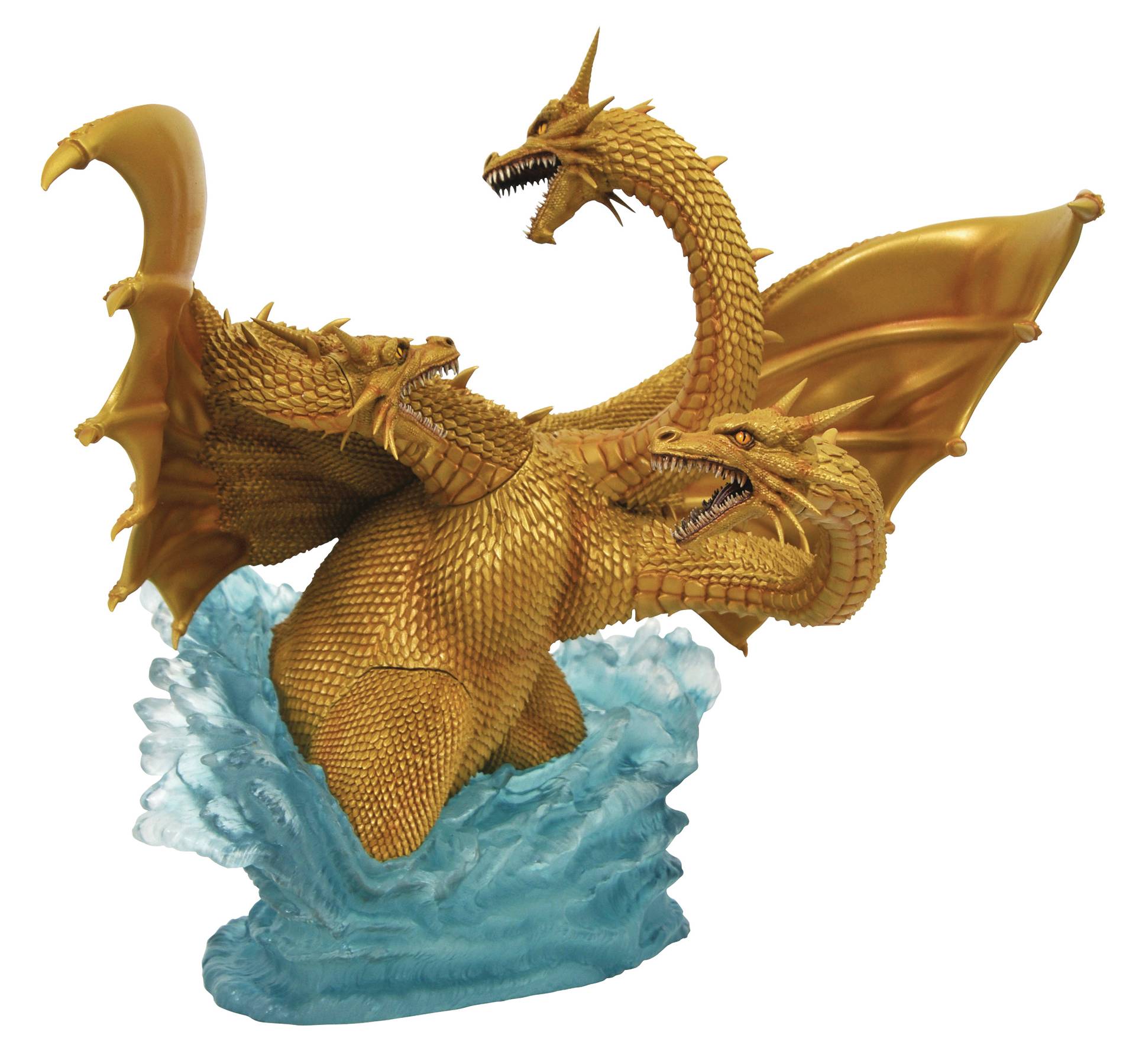 MARVEL SELECT MARVEL NOW GODZILLA GALLERY 1991 KING GHIDORAH DLX PVC FIG 7/21/21
SILVER CENTURION IRON MAN AF 7/21/21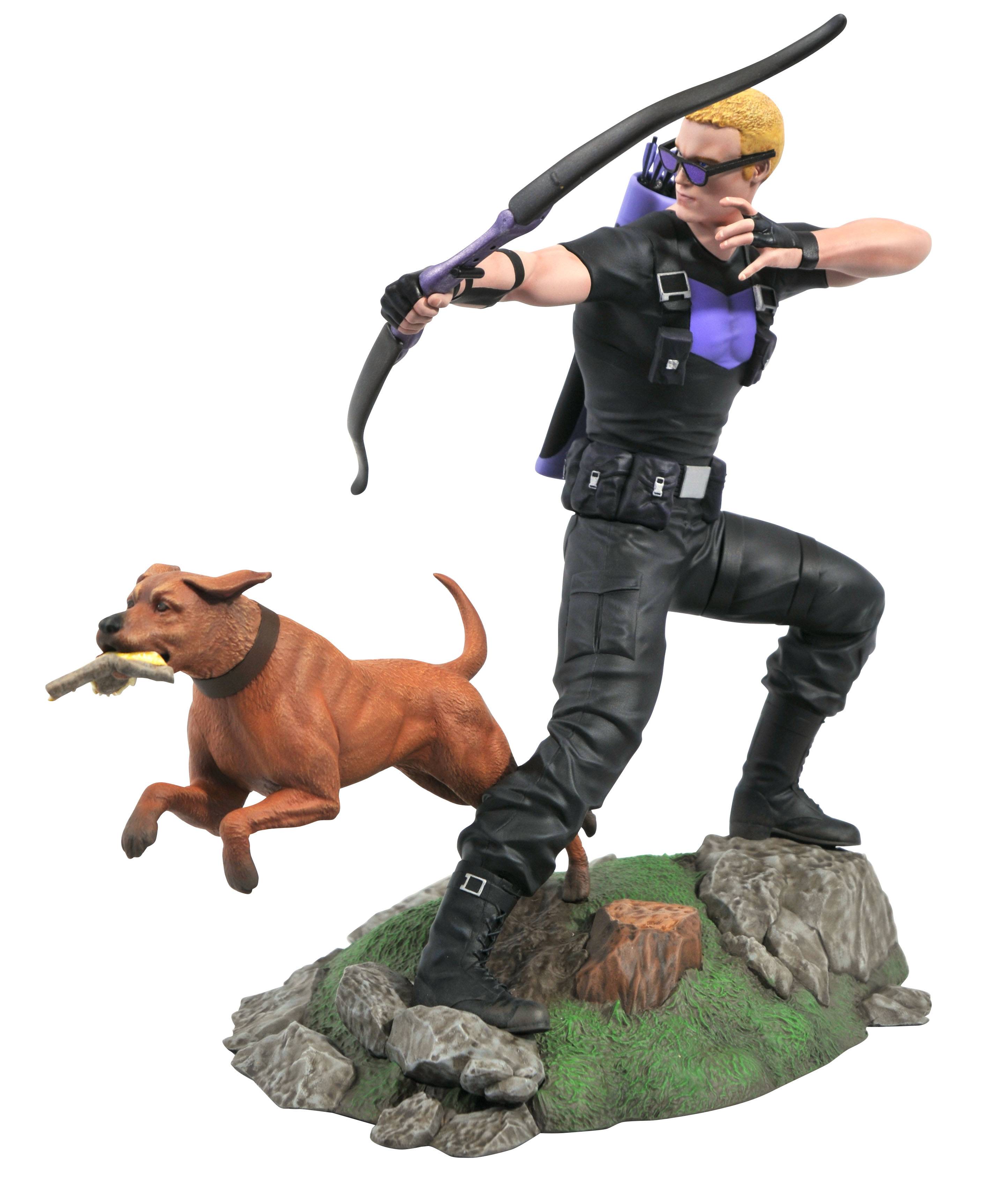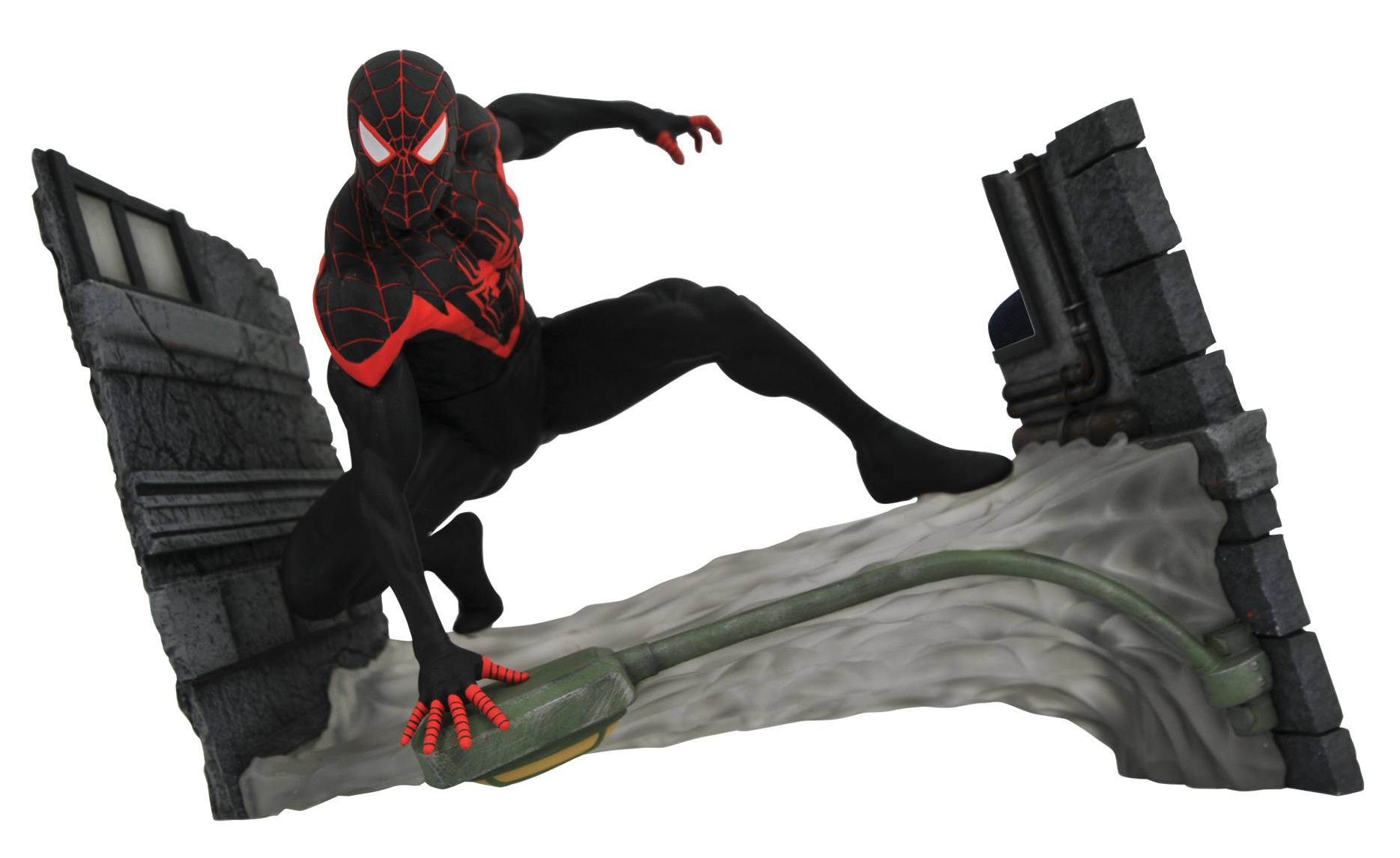 MARVEL GALLERY COMIC HAWKEYE PVC STATUE MARVEL GALLERY MILES MORALES PVC STATUE 7/5/21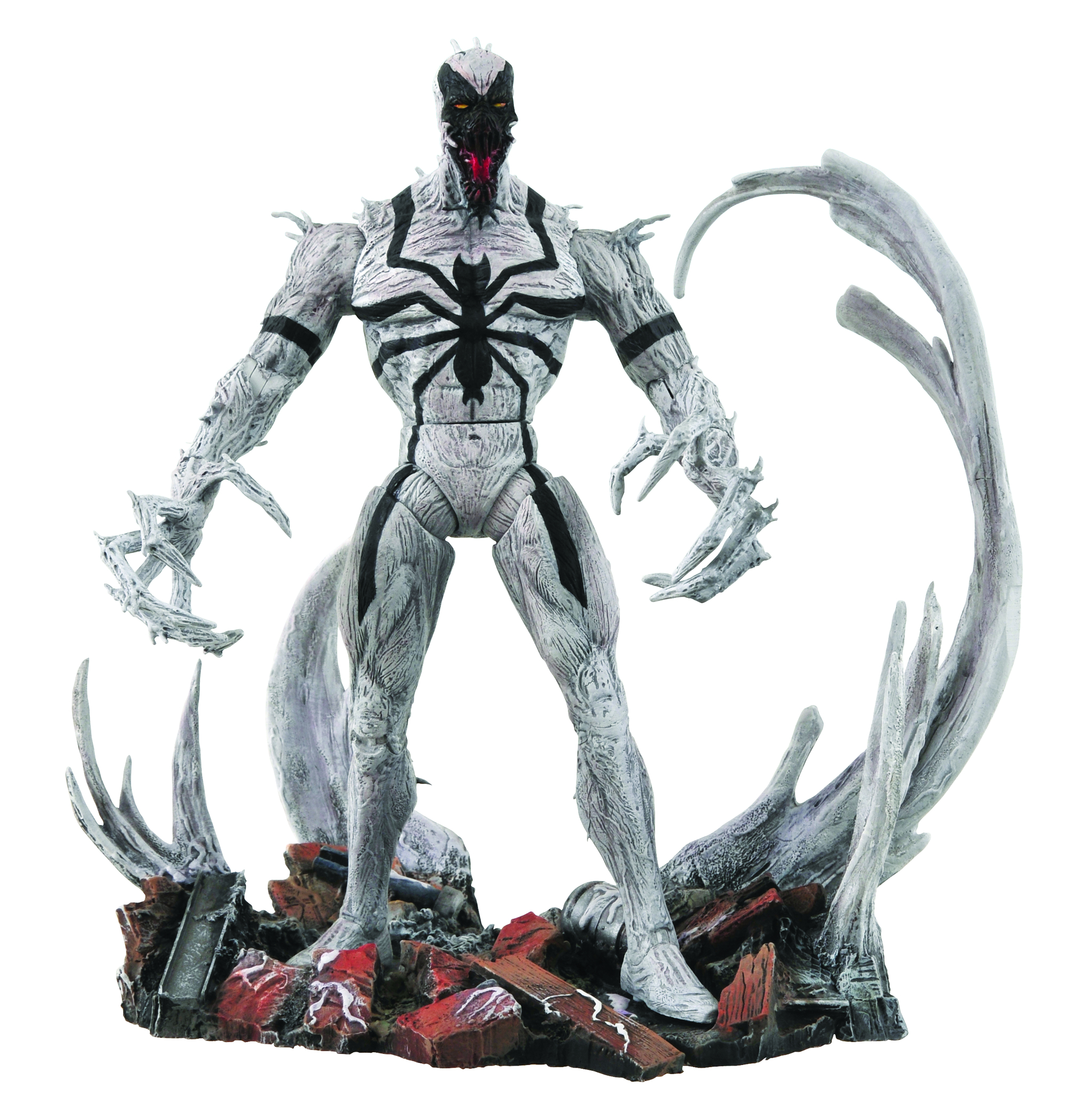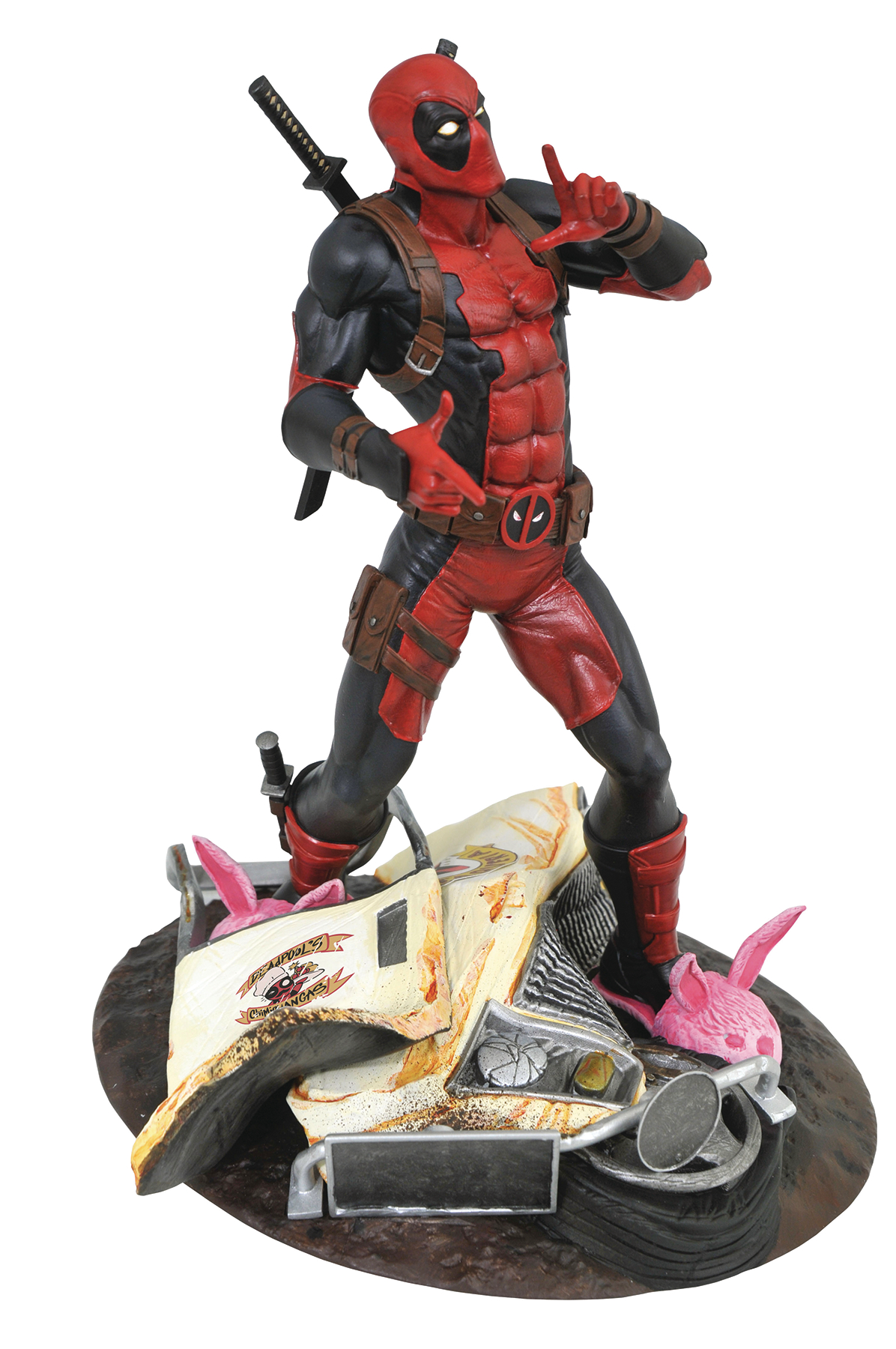 MARVEL SELECT ANTI-VENOM AF 7/5/21 MARVEL GALLERY TRUCK DEADPOOL PVC FIGURE 7/5/21
NEW COMICS THIS WEEK!
BASILISK #1 CVR A SCHARF 3.99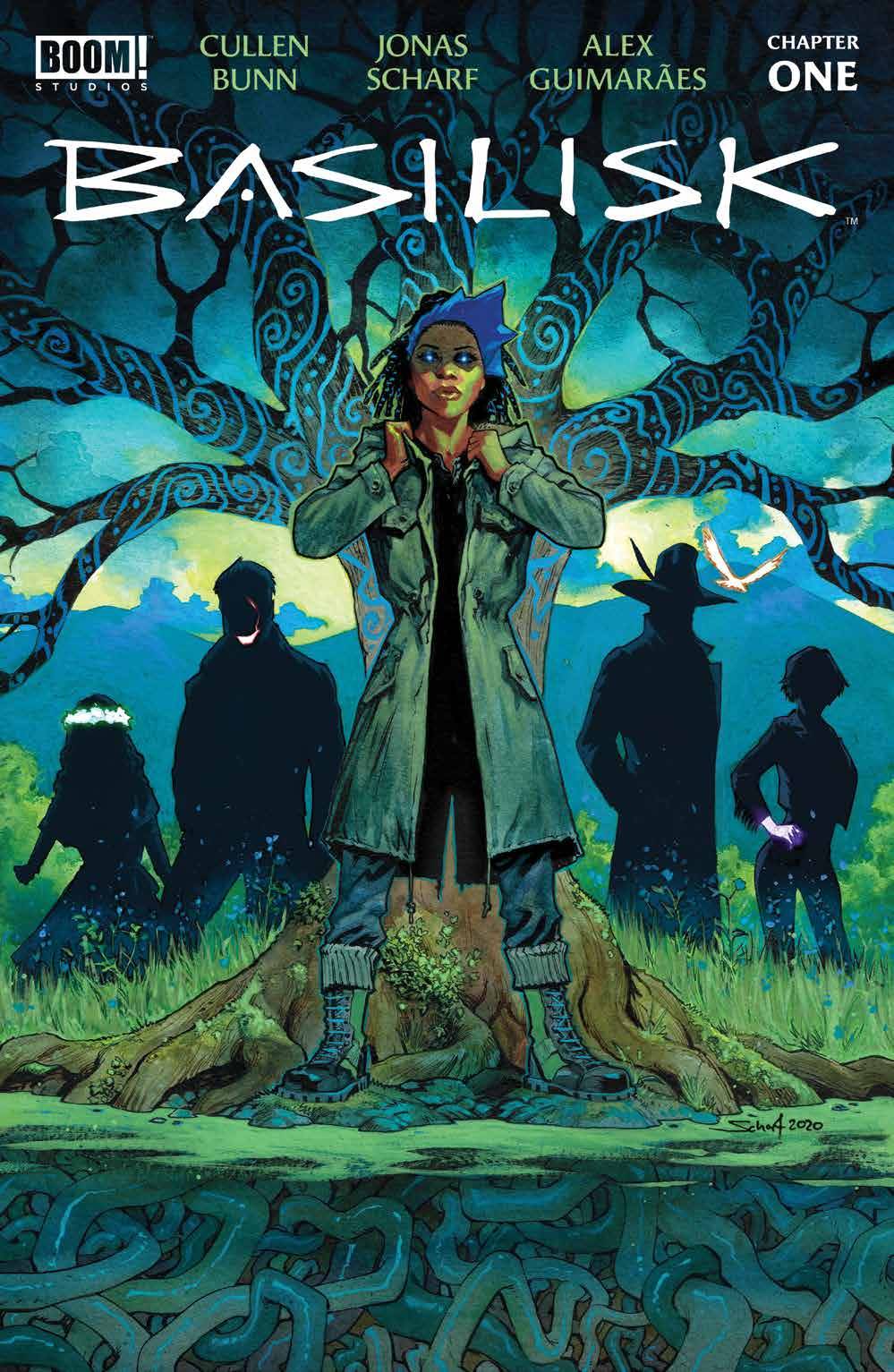 CRUSH & LOBO #1 (OF 8) CVR A KRIS ANKA 3.99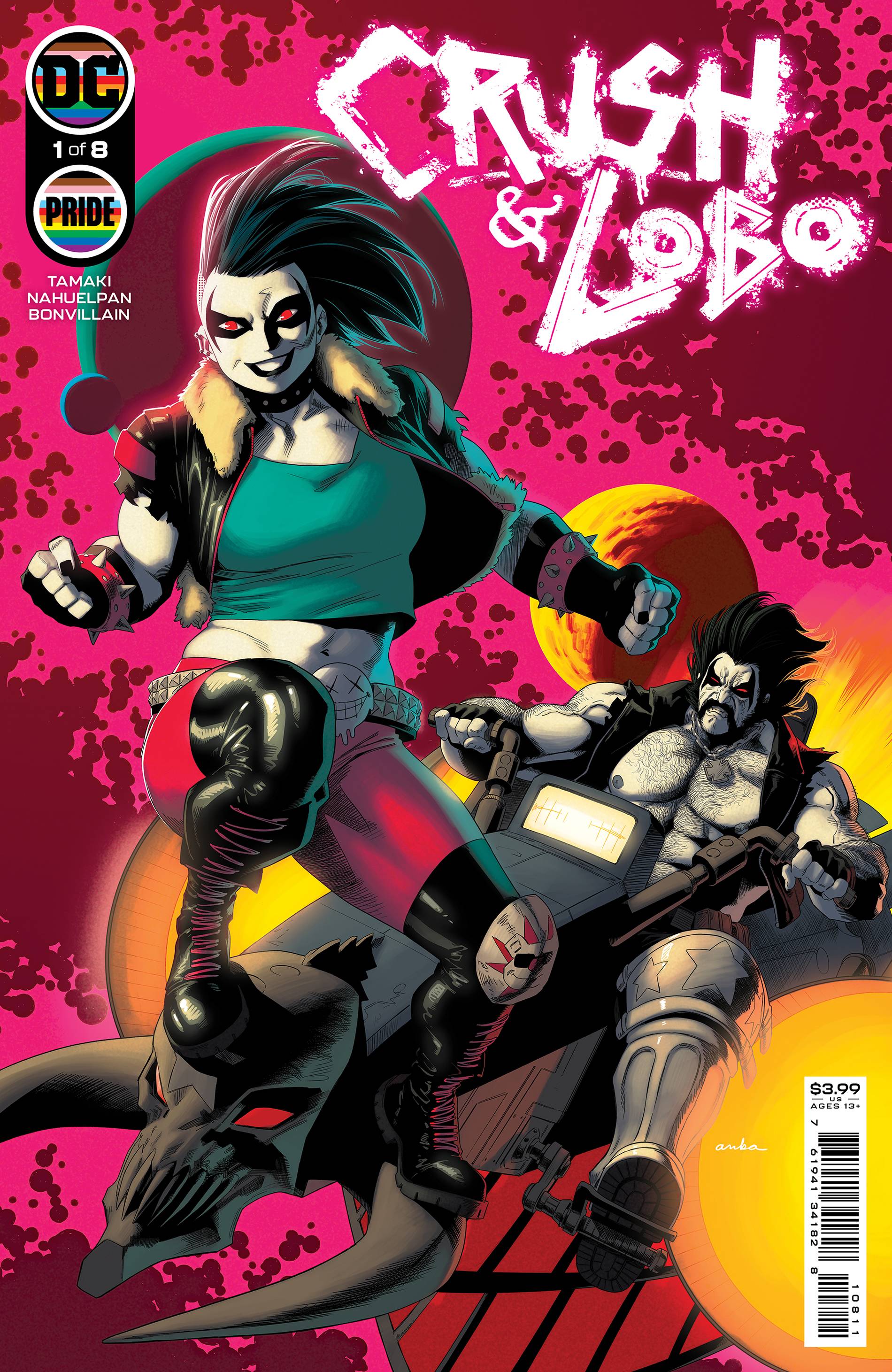 STAR WARS WAR BOUNTY HUNTERS #1 (OF 5) 4.99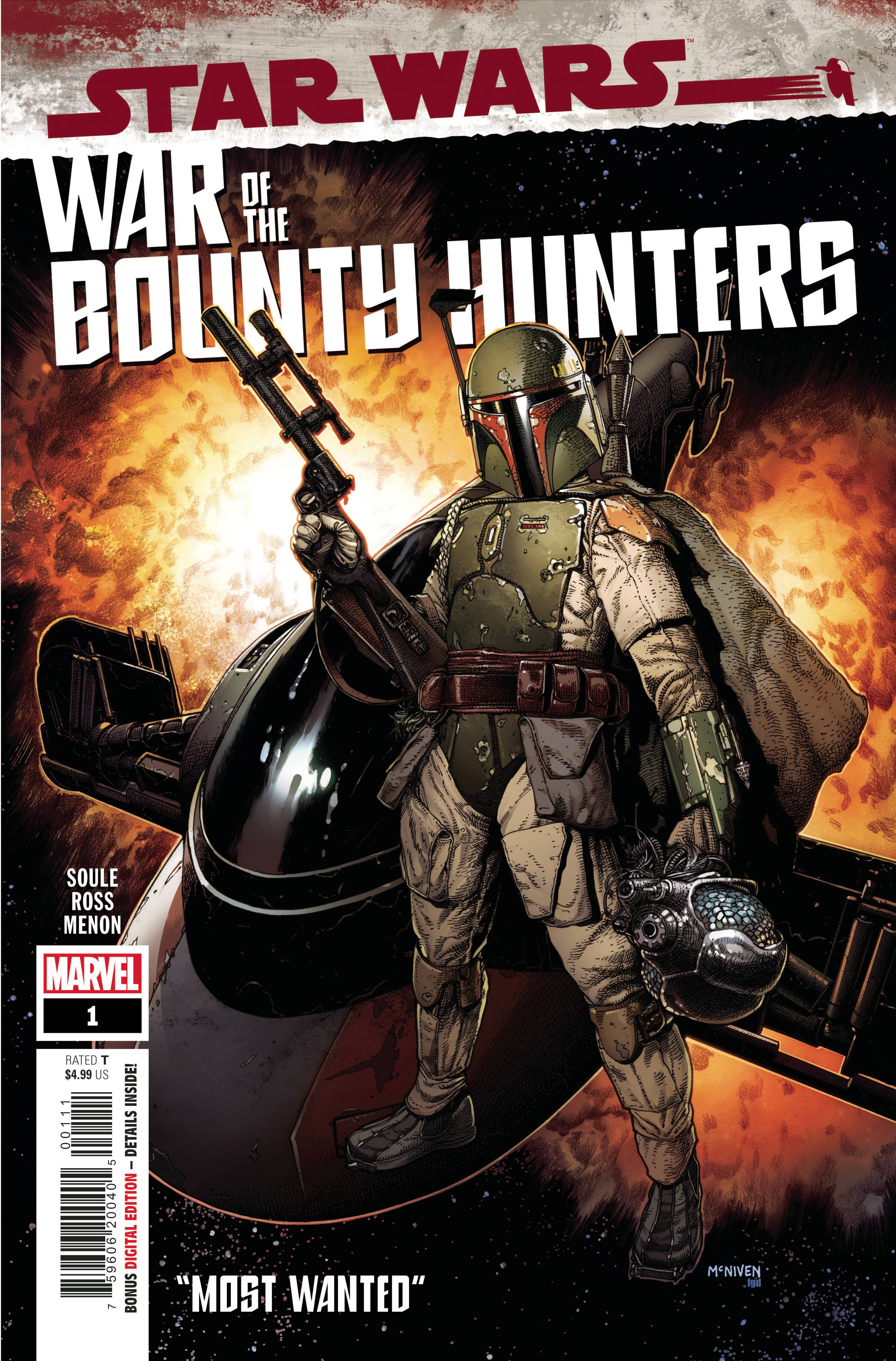 X-FORCE #20 GALA 3.99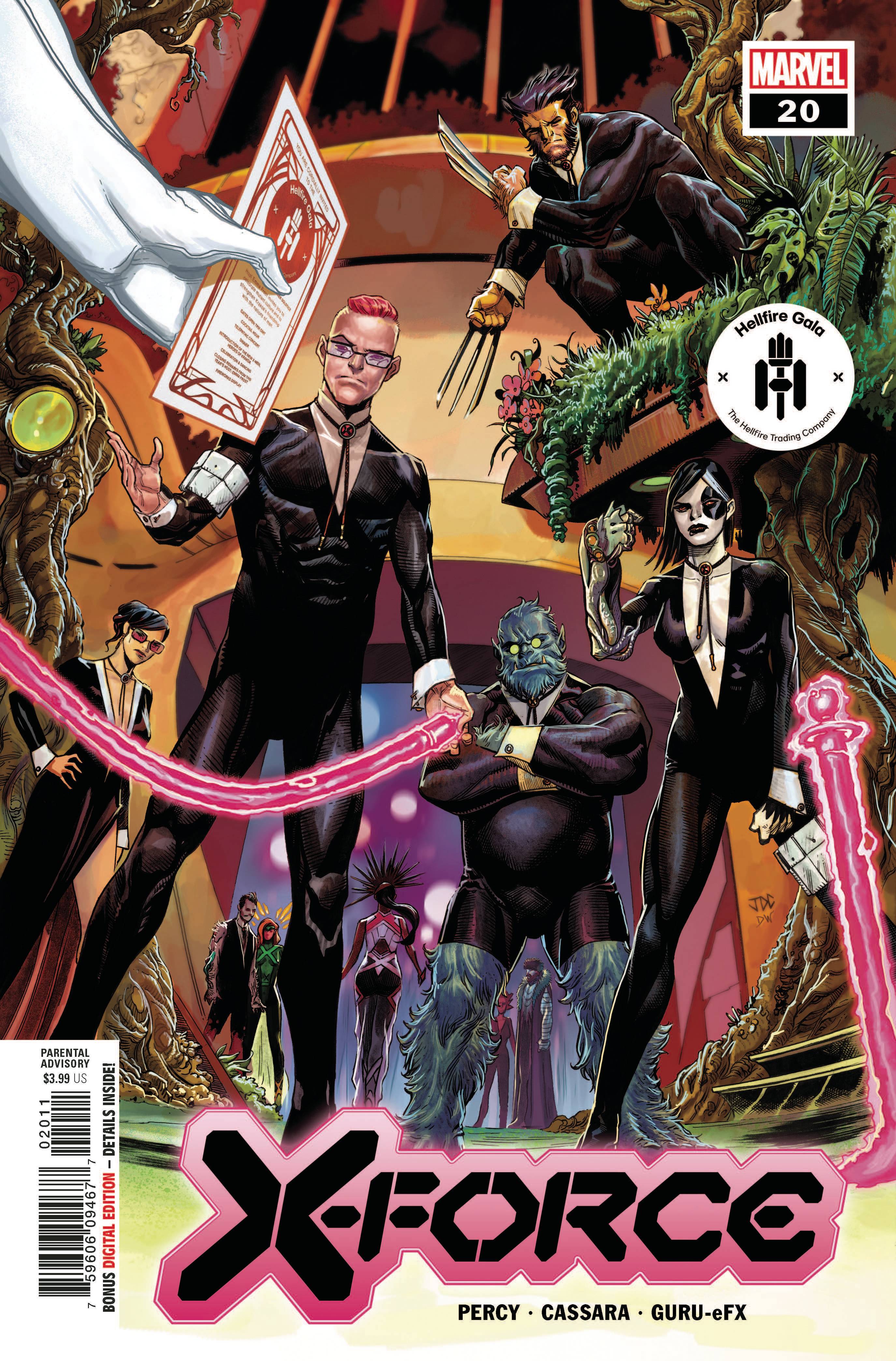 WORST DUDES #1 (OF 5) 3.99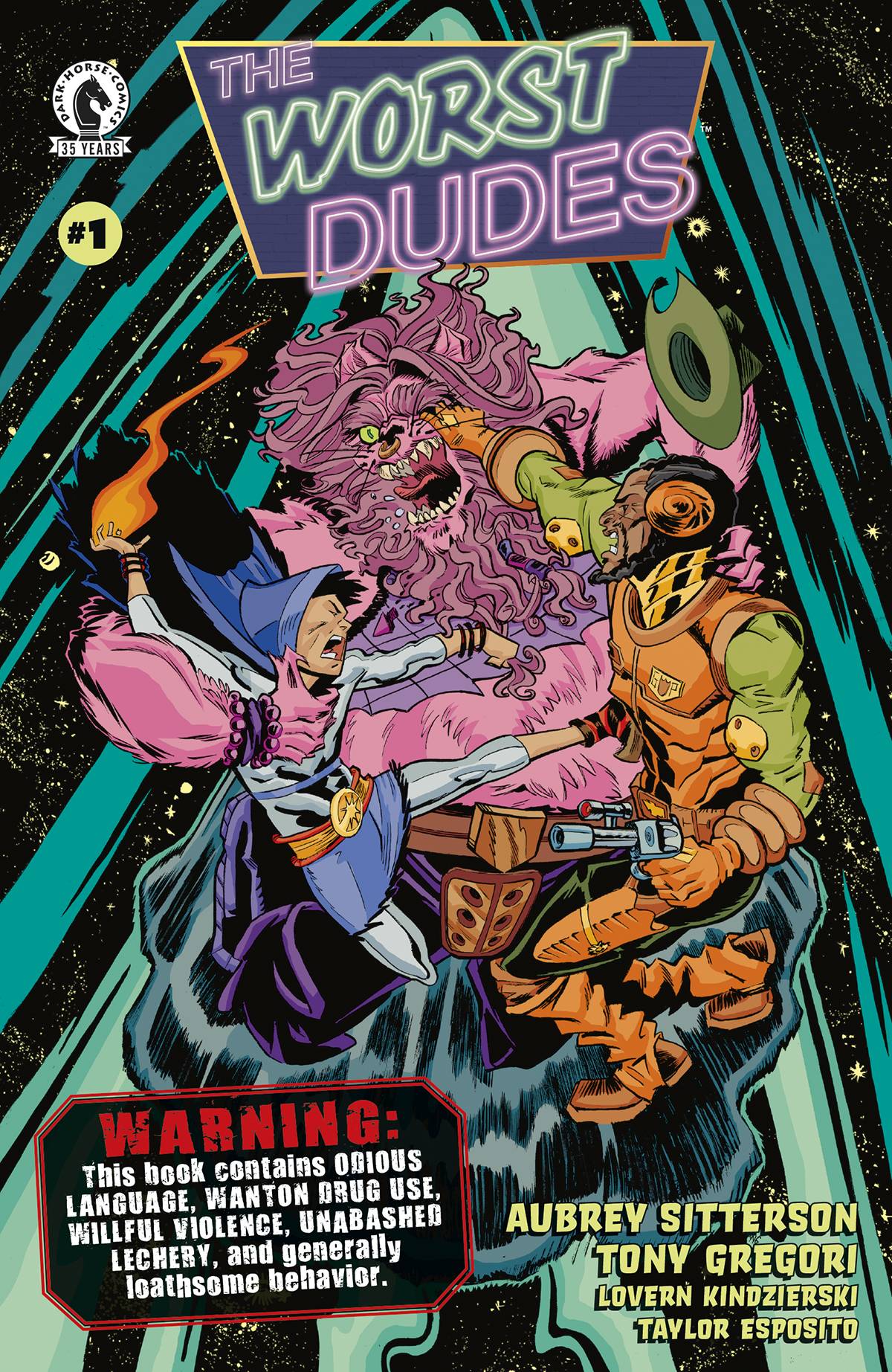 BATMAN #109 CVR A JORGE JIMENEZ 4.99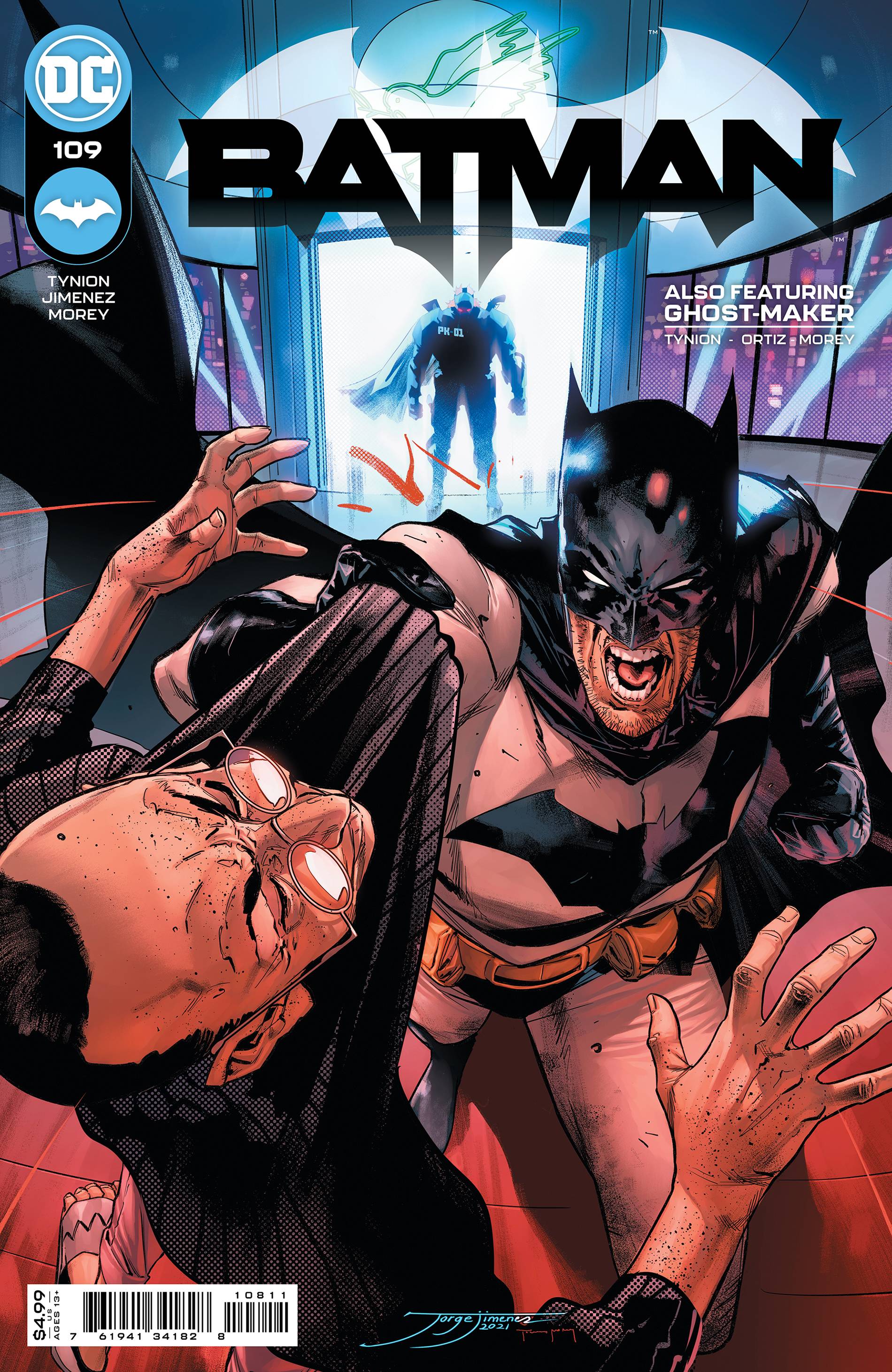 THIS WEEK IN TOYS/STATUES
DEMON SLAYER KIMETSU SHINOBU KOCHO ICHIBAN FIG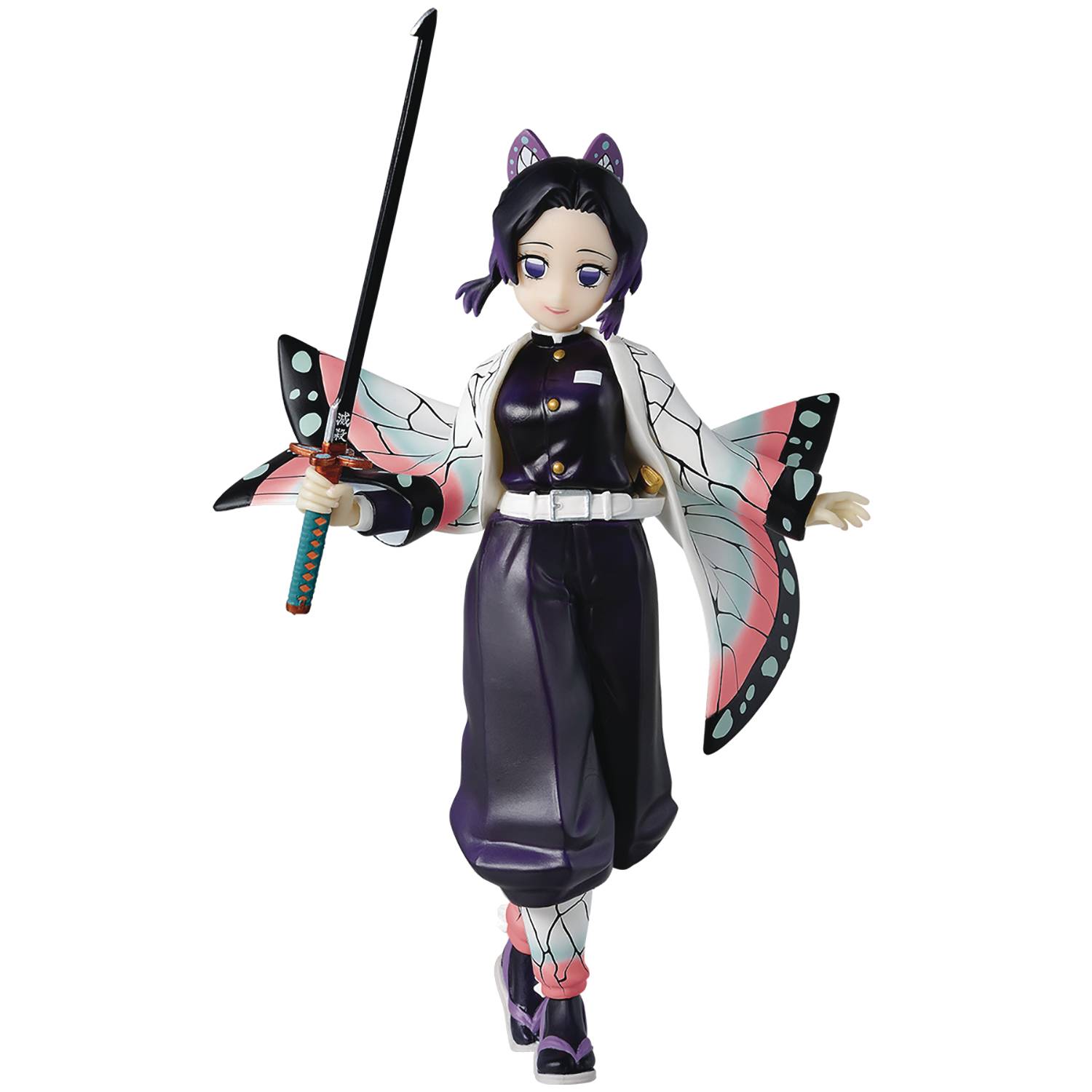 THE CONJURING UNIVERSE ANNABELLE 8IN CLOTHED AF 39.99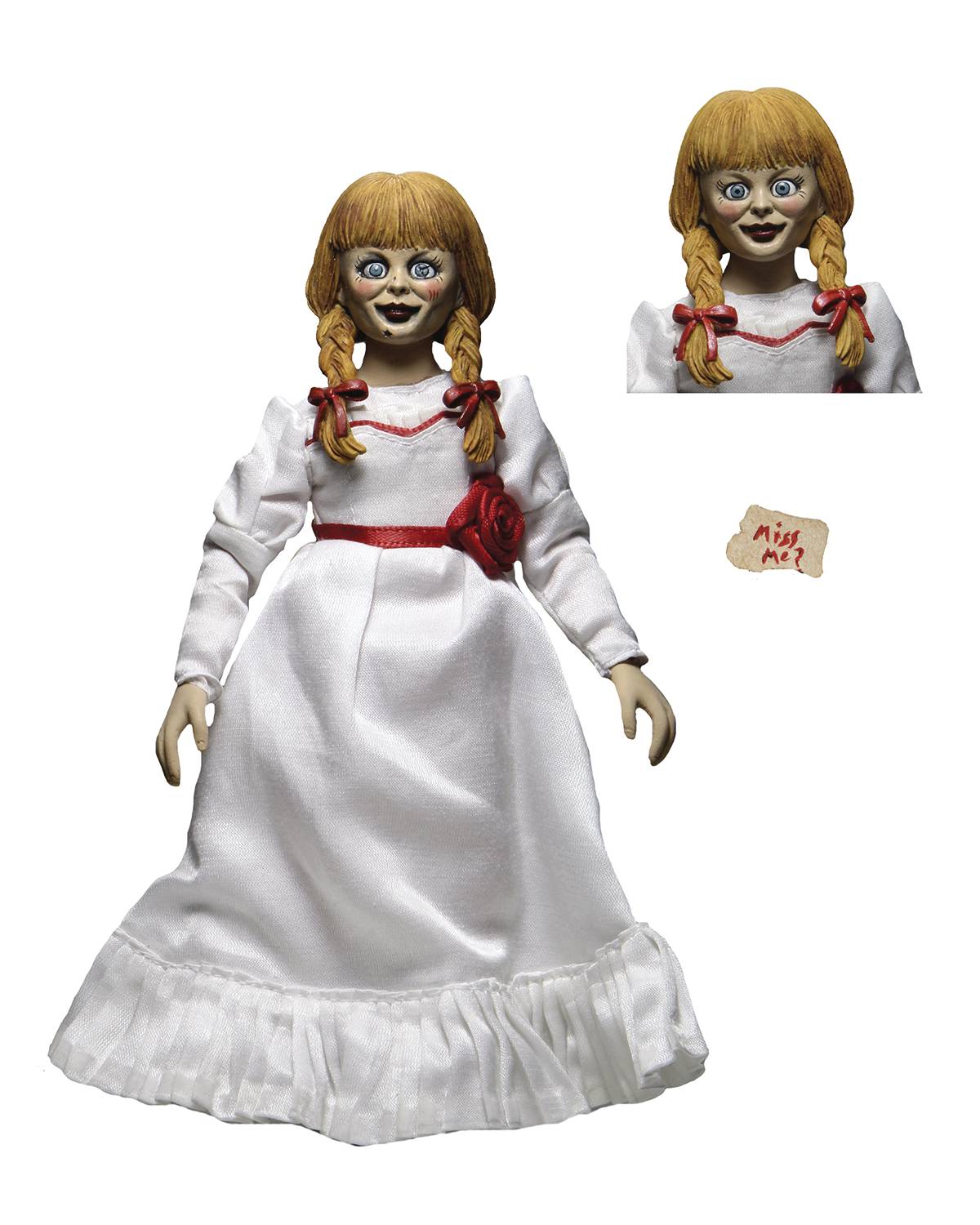 ALIENS KENNER TRIBUTE ULT RHINO ALIEN VERSION 7IN AF 39.99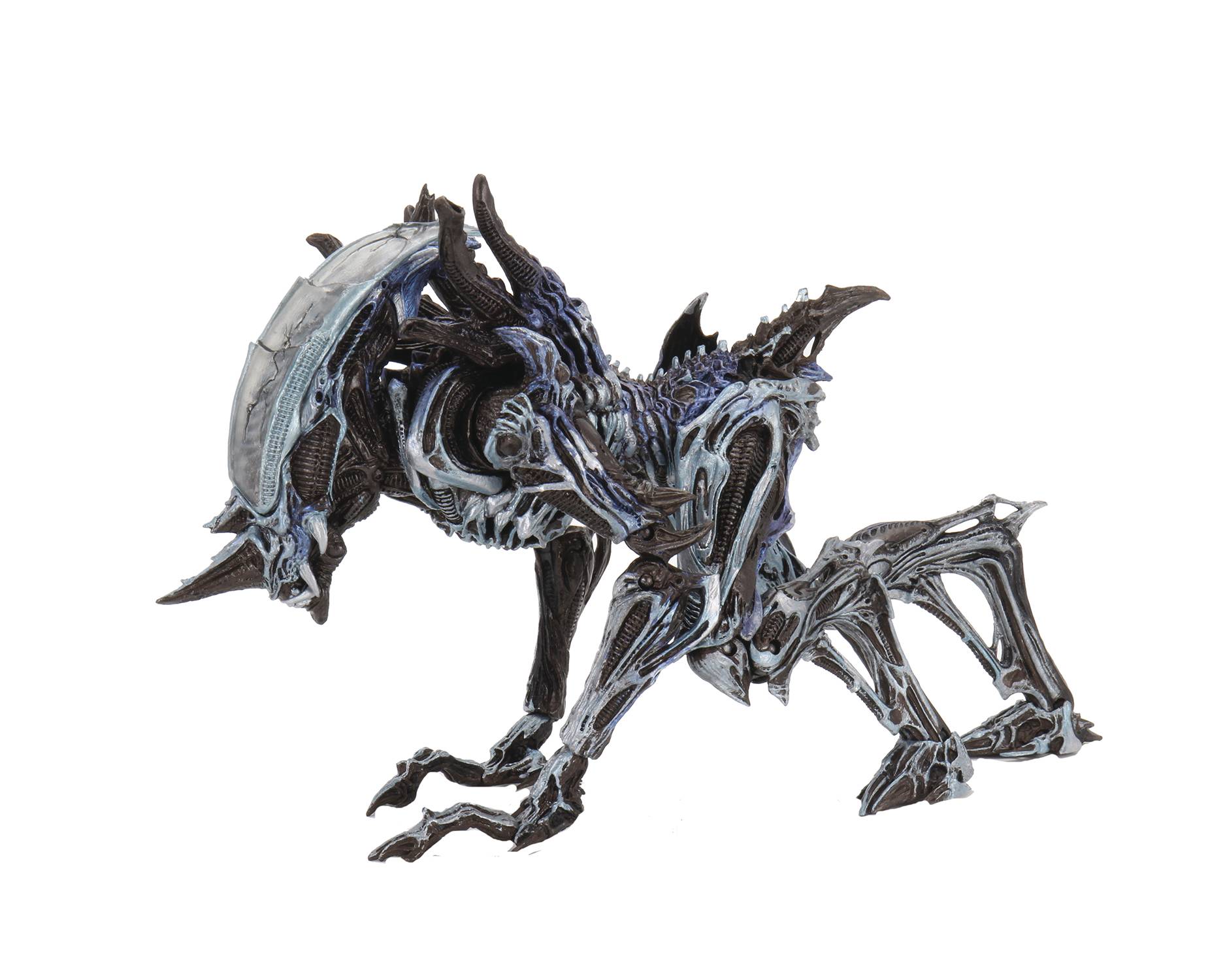 NARUTO SHIPPUDEN NARUTO UZUMAKI FIG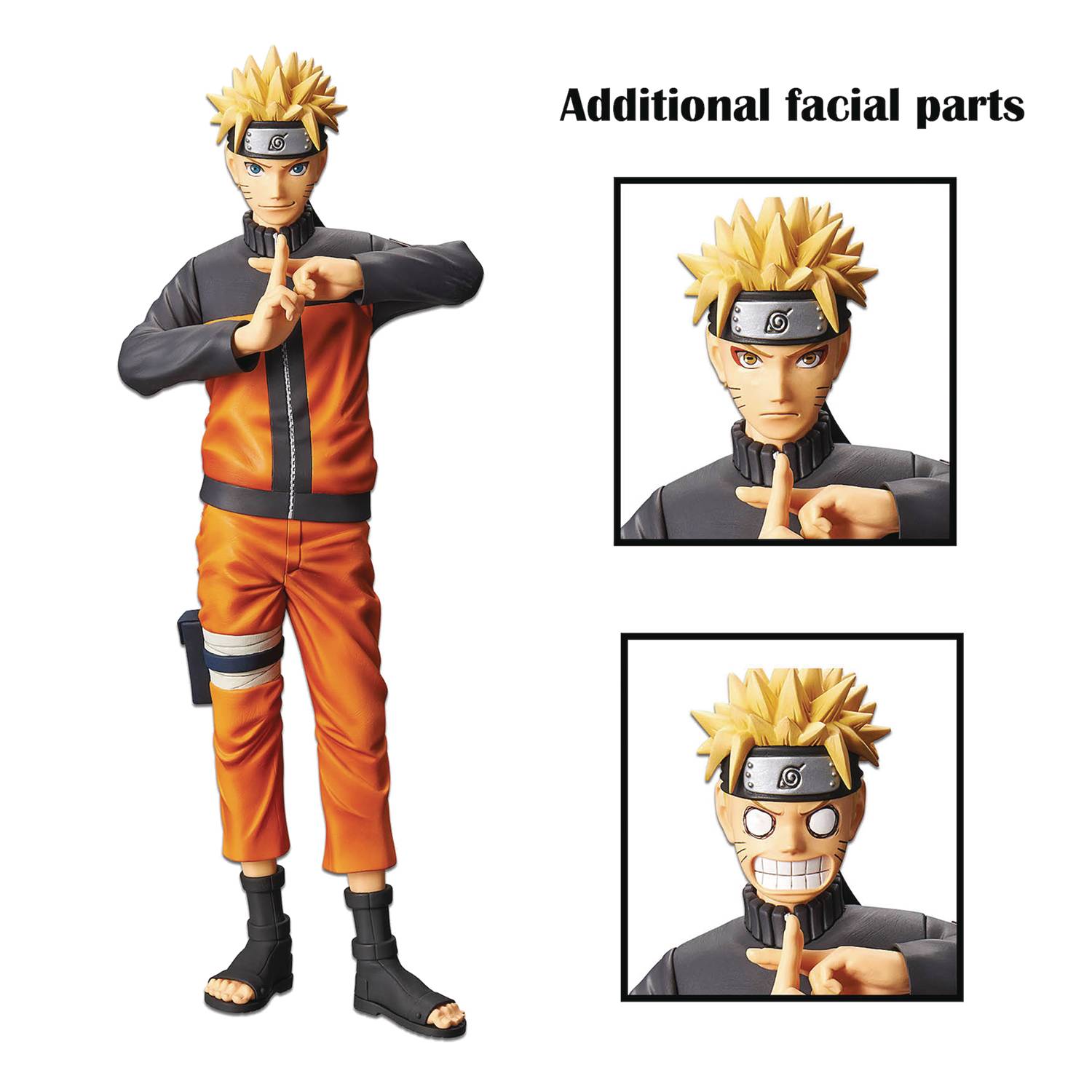 Trade-paperbacks of the Week!
HARLEY QUINN BLACK WHITE RED TP 19.99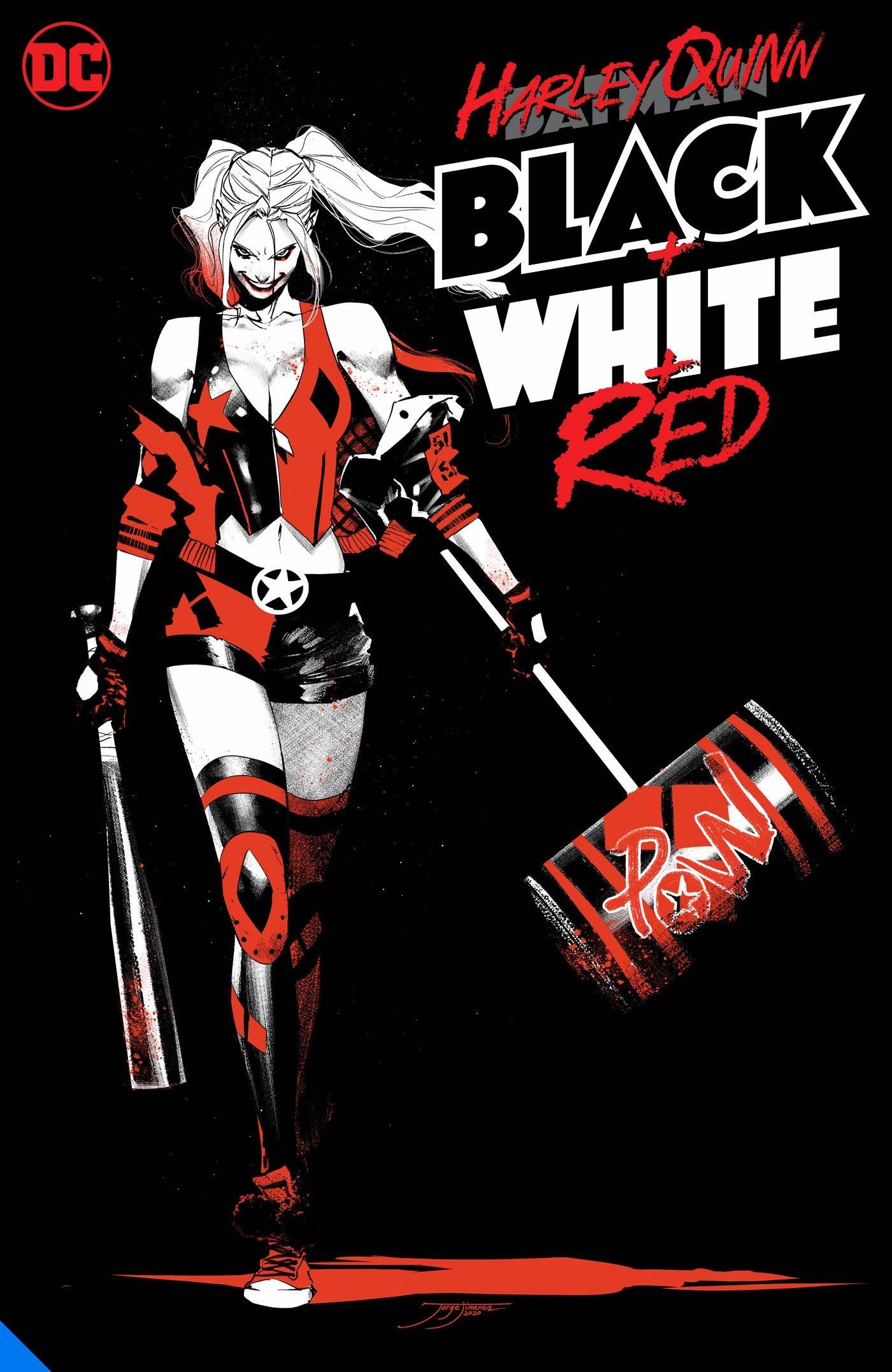 MOON KNIGHT EPIC COLLECTION TP BAD MOON RISING NEW PTG 39.99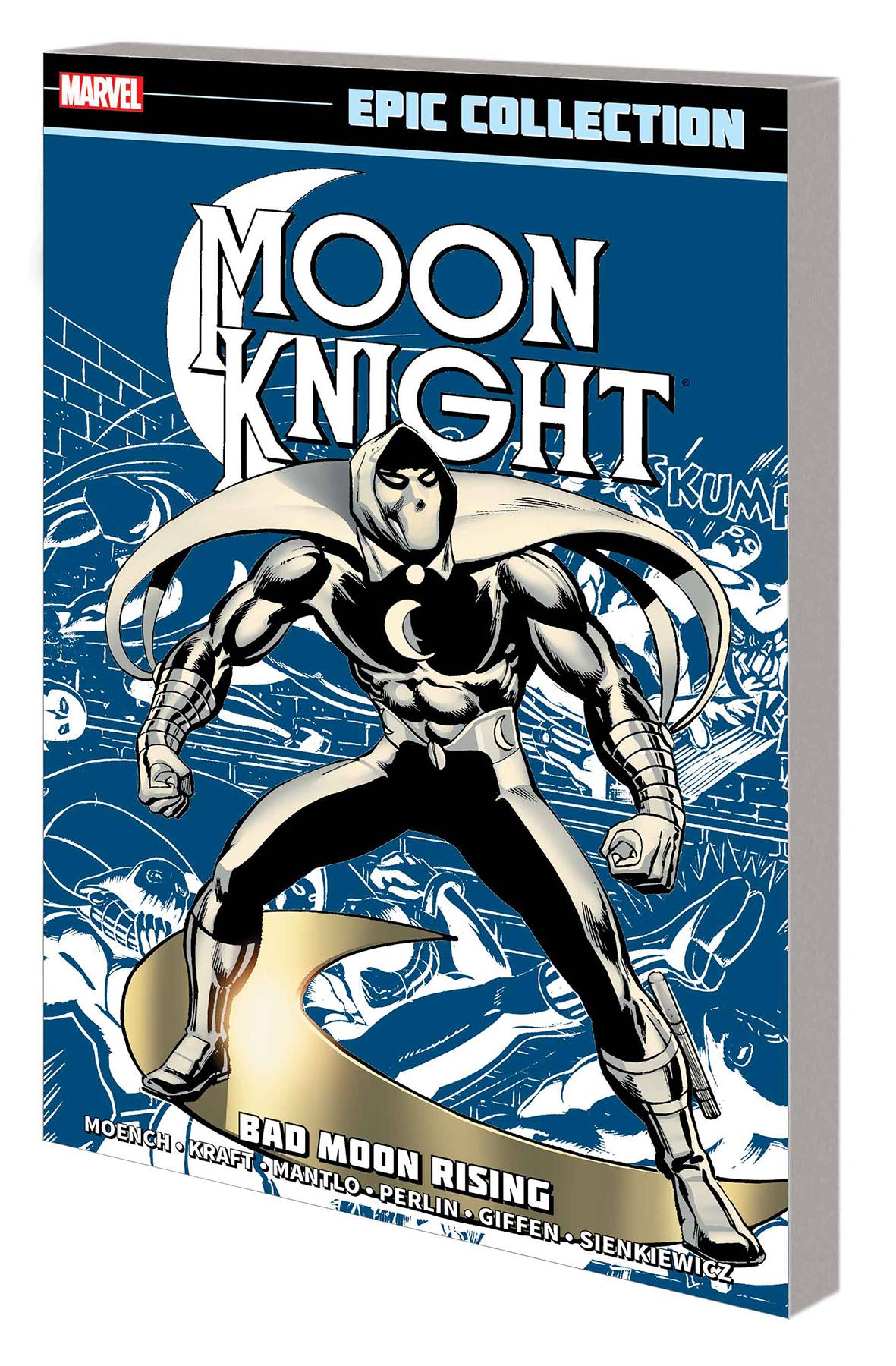 HELLBOY UNIVERSE SECRET HISTORIES HC 39.99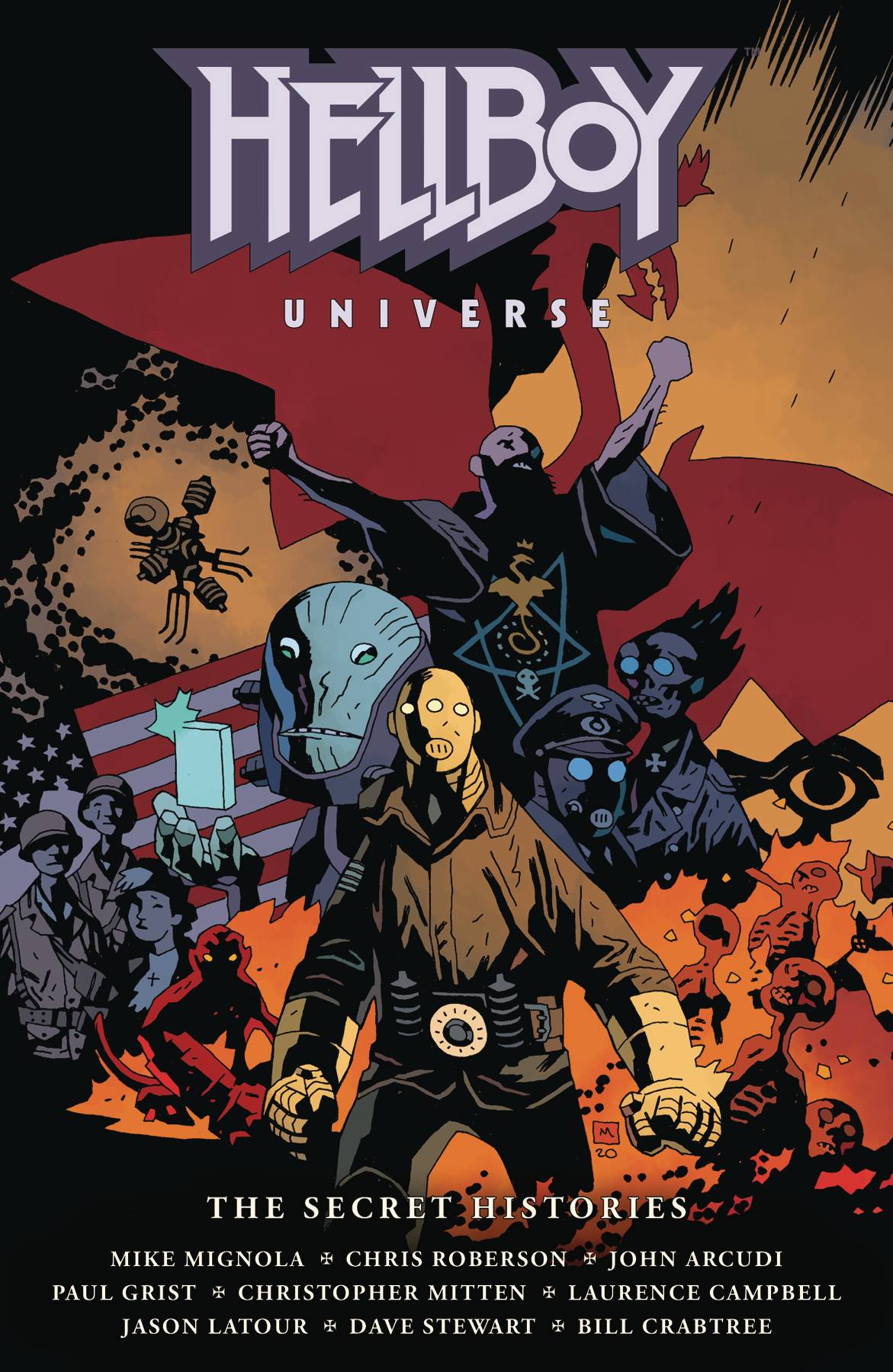 FLASH THE DEATH OF IRIS WEST HC 39.99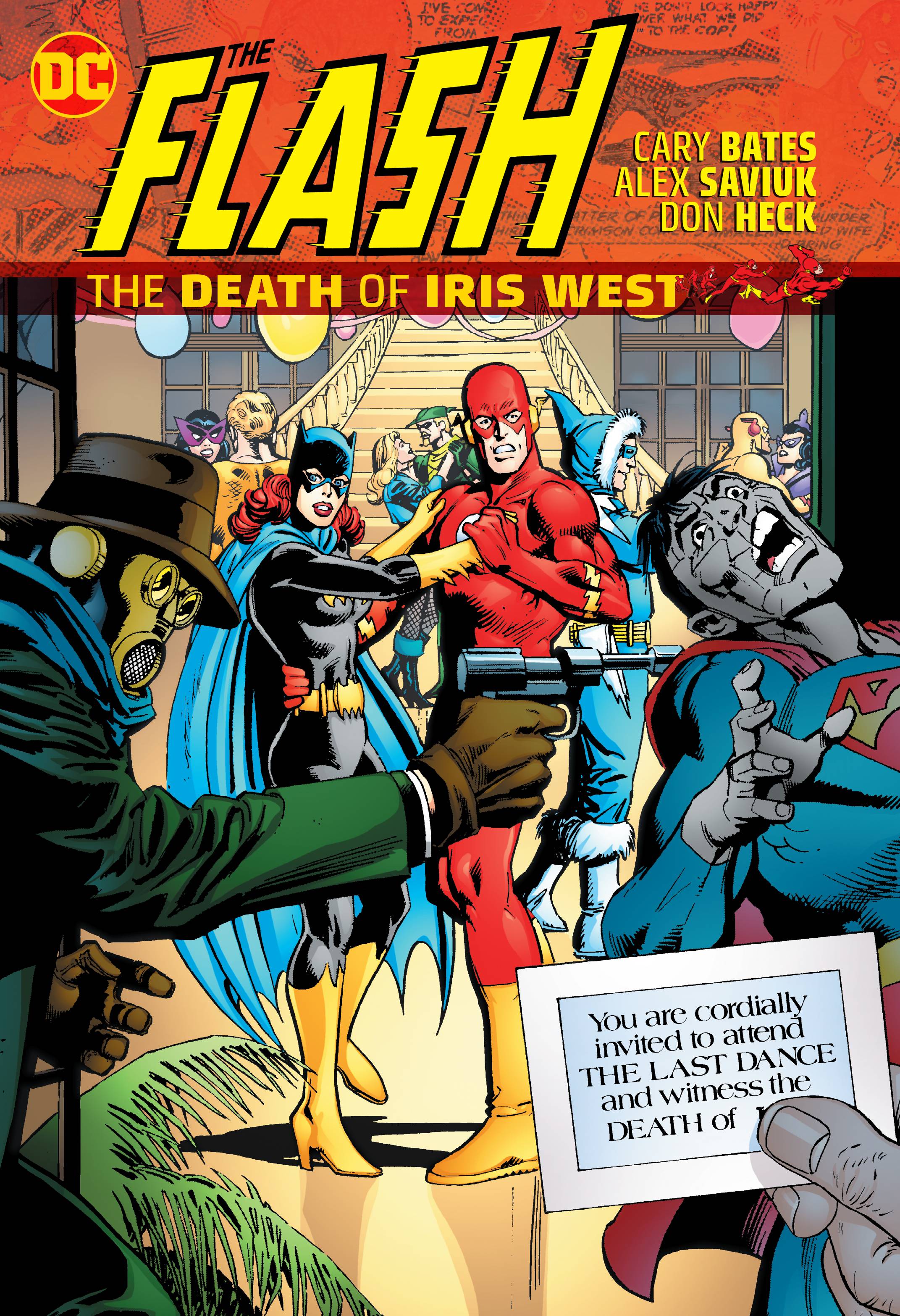 MASTER LIST OF PRODUCTS ARRIVING THIS WEEK!
ALIEN #2 2ND PTG VAR 3.99
ALIEN COVENANT XENOMORPH PX 1/18 SCALE FIGURE 24.99
ALIENS KENNER TRIBUTE ULT RHINO ALIEN VERSION 7IN AF 39.99
AMAZING SPIDER-MAN #67 4.99
AMAZING SPIDER-MAN #67 GARRON 4.99
AN UNKINDNESS OF RAVENS TP 19.99
APEX LEGENDS OVERTIME #1 (OF 4) 3.99
BASILISK #1 CVR A SCHARF 3.99
BASILISK #1 CVR B WARD 3.99
BATMAN #109 CVR A JORGE JIMENEZ 4.99
BATMAN #109 CVR B JOSHUA MIDDLETON 5.99
BATMAN #109 CVR C JEN BARTEL PRIDE MONTH 5.99
BATMAN CATWOMAN #5 (OF 12) CVR A CLAY MANN 4.99
BATMAN CATWOMAN #5 (OF 12) CVR B JIM LEE & SCOTT WILLIAMS VAR 3.99
BATMAN CATWOMAN #5 (OF 12) CVR C TRAVIS CHAREST VAR 4.99
BATMAN FORTNITE ZERO POINT #4 (OF 6) CVR A MIKEL JANÃN 4.99
BATMAN FORTNITE ZERO POINT #4 (OF 6) CVR B DAN MORA 5.99
BATMAN THE ADVENTURES CONTINUE SEASON II #1 CVR A RILEY ROSSMO 3.99
BATMAN THE ADVENTURES CONTINUE SEASON II #1 CVR B ANDREW MACLEAN 4.99
BATMAN THE ADVENTURES CONTINUE SEASON ONE TP 19.99
BATMAN THE GOLDEN AGE OMNIBUS VOL 09 HC 125
BETTIE PAGE & CURSE OF THE BANSHEE #1 CVR A MYCHAELS 3.99
BLACK CAT #7 3.99
BLACK CAT #7 DODSON 3.99
BLACK CAT #7 JIMENEZ 3.99
BLISS #8 (OF 8) 3.99
BUFFY THE VAMPIRE SLAYER #26 CVR A FRANY 3.99
BUFFY THE VAMPIRE SLAYER #26 CVR B GEORGIEV 3.99
BY THE HORNS #2 (OF 7) 3.99
CARD CAPTOR SAKURA CLEAR CARD SYAORAN 2D ACRYL FIGURE 11.99
CATWOMAN SOULSTEALER THE GRAPHIC NOVEL TP 16.99
COPING SKILLS HC 25
CRIME SYNDICATE #4 (OF 6) CVR A HOWARD PORTER 3.99
CRUSH & LOBO #1 (OF 8) CVR A KRIS ANKA 3.99
CRUSH & LOBO #1 (OF 8) CVR B YOSHI YOSHITANI PRIDE MONTH CARD STOCK VAR 4.99
DAREDEVIL BY CHIP ZDARSKY TP VOL 02 NO DEVILS ONLY GOD 15.99
DC HORROR PRESENTS THE CONJURING THE LOVER #1 (OF 5) 3.99
DEAD DOGS BITE #4 (OF 4) 4.99
DEADLY CLASS #46 CVR A CRAIG & WORDIE 3.99
DEADLY CLASS #46 CVR B LAFUENTE & DINISIO 3.99
DEATH OR GLORY PRESTIGE ED HC 39.99
DEJAH THORIS (2019) #10 3.99
DEEP BEYOND #5 (OF 12) CVR A BROCCARDO 3.99
DEEP BEYOND #5 (OF 12) CVR B ANDOLFO 3.99
DEEP BEYOND #5 (OF 12) CVR C MASTRAZZO 3.99
DEEP BEYOND #5 (OF 12) CVR D NGU 3.99
DEMON DAYS MARIKO #1 POSTER 11.99
DEMON SLAYER KIMETSU GIYU TOMIOKA VAR 2 ICHIBAN FIG
DEMON SLAYER KIMETSU NEZUKO KAMADO THE THIRD ICHIBAN FIG
DEMON SLAYER KIMETSU NO YAIBA GN VOL 22 9.99
DEMON SLAYER KIMETSU SHINOBU KOCHO ICHIBAN FIG
DEMON SLAYER KIMETSU TANJIRO KAMADO VAR 2 ICHIBAN FIG
DEMON SLAYER KIMETSU ZENITSU AGATSUMA THE THIRD ICHIBAN FIG
DRAGON BALL GT ULTIMATE SOLDIERS SON GOKU FIG 29.99
DRAGON BALL GT ULTIMATE SOLDIERS SUPER SAIYAN SON GOKU FIG 29.99
DRAGON BALL SUPER GN VOL 13 9.99
DRAGON BALL Z MASTER STARS PIECE SON GOHAN FIG 29.99
EVANGELION ASUKA SHIKINAMI LANGLEY AWAKENING ICHIBAN FIG 29.99
EVANGELION KAWORO NAGISA AWAKENING ICHIBAN FIG 29.99
EVANGELION REI AYANAMI AWAKENING ICHIBAN FIG 29.99
FAMILY TREE #12 3.99
FIRE POWER BY KIRKMAN & SAMNEE #12 CVR A SAMNEE & WILSON 4.99
FIRE POWER BY KIRKMAN & SAMNEE #12 CVR B QUITELY 4.99
FLASH THE DEATH OF IRIS WEST HC 39.99
G FAN #131 7.95
GREEN LANTERN #3 CVR A BERNARD CHANG 4.99
GREEN LANTERN #3 CVR B BRYAN HITCH 5.99
GUARDIANS OF THE GALAXY BY AL EWING TP VOL 02 HERE WE MAKE O 19.99
HARLEY QUINN BLACK WHITE RED TP 19.99
HATSUNE MIKU BICUTE BUNNIES NON SCALE FIG ALL WHITE VER 29.99
HELLBOY UNIVERSE SECRET HISTORIES HC 39.99
HELLIONS #12 DAUTERMAN 3.99
HELLIONS #12 GALA 3.99
HELLIONS #12 SEGOVIA 3.99
HEROES REBORN #5 (OF 7) 4.99
HEROES REBORN #5 (OF 7) BAGLEY 4.99
HEROES REBORN #5 (OF 7) CABAL STORMBREAKERS VAR 4.99
HEROES REBORN #5 (OF 7) CHRISTOPHER ACTION FIGURE VAR 4.99
HEROES REBORN AMERICAN KNIGHTS #1 4.99
HEROES REBORN AMERICAN KNIGHTS #1 SHALVEY VAR 4.99
HEROES REBORN MARVEL DOUBLE ACTION #1 4.99
HEROES REBORN MARVEL DOUBLE ACTION #1 WU VAR 4.99
IF WITCH THEN WHICH GN VOL 02 13
IMMORTAL HULK #47 3.99
IMMORTAL HULK #47 BENNETT 3.99
IMMORTAL HULK #47 SHALVEY 3.99
INKBLOT #9 3.99
INVINCIBLE RED SONJA #2 CVR A CONNER 3.99
INVINCIBLE RED SONJA #2 CVR B LINSNER 3.99
INVINCIBLE RED SONJA #2 CVR C CELINA 3.99
IRON FIST HEART OF DRAGON #6 (OF 6) 3.99
IRON FIST HEART OF DRAGON #6 (OF 6) OKAZAKI VAR 3.99
IRON MAN ANNUAL #1 4.99
IRON MAN ANNUAL #1 CHAREST 4.99
IRON MAN ANNUAL #1 LIEFELD DEADPOOL 30TH VAR 4.99
IRON MAN ANNUAL #1 RON LIM CONNECTING 4.99
JENNY ZERO #2 (OF 4) 3.99
JIM HENSON LABYRINTH UNDER SPELL HC 24.99
JUJUTSU KAISEN GN VOL 10 9.99
JUSTICE LEAGUE #62 CVR A DAVID MARQUEZ 4.99
JUSTICE LEAGUE #62 CVR B HOWARD PORTER 5.99
KAMEN RIDER SABER BRAVE DRAGON ICHIBAN FIG
KRYPTO THE SUPERDOG TP 9.99
LADY DEATH 1/12 SCALE FIGURE
LOONEY TUNES RETRO LITTLE GOLDEN BOOK 5.99
MAESTRO WAR AND PAX #5 (OF 5) CASSARA VAR 3.99
MAN-BAT #5 (OF 5) 3.99
MARAUDERS #21 DAUTERMAN 4.99
MARAUDERS #21 GALA 4.99
MARAUDERS #21 JIMENEZ 4.99
MARAUDERS #21 LOLLI 4.99
MARKIPLIER #4 (OF 4) 4.99
MARVEL ACTION ORIGINS #2 (OF 5) 4.99
MARVEL ROTO PHUNNY GROOT 8IN PLUSH 14.99
MARVELS SNAPSHOTS HC 34.99
MILES MORALES TP VOL 01 STRAIGHT OUT OF BROOKLYN 17.99
MOON GIRL AND DEVIL DINOSAUR GN-TP BAD BUZZ 12.99
MOON KNIGHT EPIC COLLECTION TP BAD MOON RISING NEW PTG 39.99
MOTHS #1 CVR A CHOI 3.99
MOTHS #1 CVR B ANDREWS 3.99
MY HERO ACADEMIA GN VOL 28 9.99
MY HERO ACADEMIA IZUKU MIDORIYA IM READY ICHIBAN FIG
MY LITTLE PONY FRIENDSHIP IS MAGIC #98 CVR A AKEEM S ROBERTS 3.99
MY LITTLE PONY FRIENDSHIP IS MAGIC #98 CVR B JUSTASUTA 3.99
MY LITTLE PONY FRIENDSHIP IS MAGIC SEASON 10 TP VOL 01 17.99
NARUTO SHIPPUDEN MONOPOLY 39.99
NARUTO SHIPPUDEN NARUTO UZUMAKI FIG
NEXT BATMAN SECOND SON #3 (OF 4) CVR A DOUG BRAITHWAITE 4.99
NEXT BATMAN SECOND SON #3 (OF 4) CVR B RYAN BENJAMIN 5.99
NICE HOUSE ON THE LAKE #1 (OF 12) 3.99
NOCTERRA #4 CVR A DANIEL & MOREY 3.99
NOCTERRA #4 CVR B FRISON 3.99
NOCTERRA #4 CVR C DANIEL 3.99
NON-STOP SPIDER-MAN #3 3.99
NON-STOP SPIDER-MAN #3 BACHALO VAR 3.99
NORTH FORCE #0 3.99
ONE PIECE EMORIAL VIGNETTE ACE & OTAMA ICHIBAN FIG
ONE PUNCH MAN GN VOL 22 9.99
OUT OF BODY #1 CVR A MIRANDA 4.99
PLANET-SIZED X-MEN #1 POSTER 11.99
POISON IVY THORNS TP 16.99
POP MOVIES FAST 9 JAKOB TORETTO VINYL FIG 11.99
POP TV UMBRELLA ACADEMY VANYA VIN FIG 11.99
PRIDE OMNIBUS TP 29.99
PROJ SAKURA WARS SPIRICLE OBU SAKURA AMAMIYA HG 1/24 MDL KIT
RENT A GIRLFRIEND GN VOL 06 12.99
RESIDENT ALIEN TP VOL 06 YOUR RIDES HERE 17.99
RICK & MORTY EVER AFTER TP VOL 01 19.99
RICK AND MORTY RICKS NEW HAT #1 3.99
RWBY POP UP PARADE RUBY ROSE PVC FIG 49.99
SAILOR MOON ETERNAL Q-POSKET SUPER SAILOR MERCURY FIG VER 1 29.99
SAILOR MOON SAILOR NEPTUNE FIGUARTS MINI FIG ETERNAL ED
SAILOR MOON SAILOR URANUS FIGUARTS MINI FIG ETERNAL ED
SAM & HIS TALKING GUN #3 3.99
SAVAGE AVENGERS #21 3.99
SAVAGE DRAGON #259 CVR A LARSEN 3.99
SAVAGE DRAGON #259 CVR B RETRO 70S TRADE DRESS 3.99
SENSATIONAL WONDER WOMAN #4 CVR A DANI 3.99
SENSATIONAL WONDER WOMAN #4 CVR B MEGHAN HETRICK 4.99
SERIAL #4 3.99
SKULLDIGGER & SKELETON BOY TP 19.99
SONIC THE HEDGEHOG BAD GUYS TP 15.99
SPACE JAM NEW LEGACY LITTLE GOLDEN BOOK 5.99
SPIDER-WOMAN TP VOL 02 KING IN BLACK 15.99
STAR WARS BOBA FETT 3D FOAM MAGNET 6.99
STAR WARS DARTH VADER DARK LORD SITH TP VOL 04 FORTRESS VADE 19.99
STAR WARS EMPIRE STRIKES BACK ANN SPECIAL NEWSSTAND ED 14.99
STAR WARS EMPIRE STRIKES BACK ANN SPECIAL PX ED 14.99
STAR WARS WAR BOUNTY HUNTERS #1 (OF 5) 4.99
STAR WARS WAR BOUNTY HUNTERS #1 (OF 5) CAMUNCOLI WRPAD VAR 4.99
STAR WARS WAR BOUNTY HUNTERS #1 (OF 5) JTC ACTION FIGURE VAR 4.99
STAR WARS WAR BOUNTY HUNTERS #1 (OF 5) PICHELLI VAR 4.99
STAR WARS WAR BOUNTY HUNTERS #1 (OF 5) TARR PRIDE VAR 4.99
STRAY DOGS #3 2ND PTG 3.99
SUICIDE SQUAD #4 CVR A EDUARDO PANSICA 3.99
SUICIDE SQUAD #4 CVR B GERALD PAREL 4.99
SUPER HERO ADV AF ASST 202001
SUPERMAN THE MAN OF STEEL VOL 3 HC 49.99
SWAMP THING #4 (OF 10) CVR A MIKE PERKINS & MIKE SPICER 3.99
SWAMP THING #4 (OF 10) CVR B GERARDO ZAFFINO 4.99
SW BLACK SERIES 6IN AF ASST 202102
SW THE MANDALORIAN THE CHILD CLAPPER NIGHT LIGHT 29.99
SWORDS OF CEREBUS IN HELL TP VOL 02 19.95
SYMPATHY FOR NO DEVILS TP 16.99
THE CONJURING UNIVERSE ANNABELLE 8IN CLOTHED AF 39.99
THOR GOD OF THUNDER TP VOL 01 GOD BUTCHER 19.99
TIME I GOT REINCARNATED AS SLIME OTHERWORLDER V1 RIMURU FIG 29.99
TRIALS LOKI MARVEL TALES #1 7.99
TRIALS OF LOKI MARVEL TALES #1 POSTER 11.99
TROGS #1 CVR A BONK 3.99
TROGS #1 CVR B BONK 4.99
UNITED STATES CAPTAIN AMERICA #1 POSTER 11.99
VAMPIRE KNIGHT MEMORIES GN VOL 06 9.99
VAMPIRELLA #20 CVR A PARRILLO 3.99
VAMPIRELLA #20 CVR B MASTRAZZO 3.99
VAMPIRELLA #20 CVR C MAER 3.99
VAMPIRELLA #20 CVR D GUNDUZ 3.99
VAMPIRELLA #20 CVR E LORRAINE COSPLAY 3.99
VAMPIRELLA 1992 ONE SHOT CVR A KROME 4.99
VAMPIRELLA 1992 ONE SHOT CVR B CASTRO 4.99
VISITOR #5 (OF 6) 3.99
WALKING DEAD DLX #16 CVR A FINCH & MCCAIG 3.99
WALKING DEAD DLX #16 CVR B MOORE & MCCAIG 3.99
WALKING DEAD DLX #16 CVR C RAPOZA 3.99
WAVE LISTEN TO ME GN VOL 06 12.99
WHITE CATS REVENGE PLOTTED DRAGON KINGS LAP GN VOL 03 13
WORST DUDES #1 (OF 5) 3.99
X-FORCE #20 CASSARA 3.99
X-FORCE #20 DAUTERMAN 3.99
X-FORCE #20 GALA 3.99
X-MEN AGE OF APOCALYPSE OMNIBUS HC MADUREIRA DM VAR NEW PTG 125
YAKUZA LOVER GN VOL 01 9.99
YOUNG HELLBOY THE HIDDEN LAND #4 (OF 4) CVR A SMITH 3.99
YOUNG HELLBOY THE HIDDEN LAND #4 (OF 4) CVR B CARPENTER 3.99