Neil Gaiman and Colleen Doran Reunite for 'Chivalry'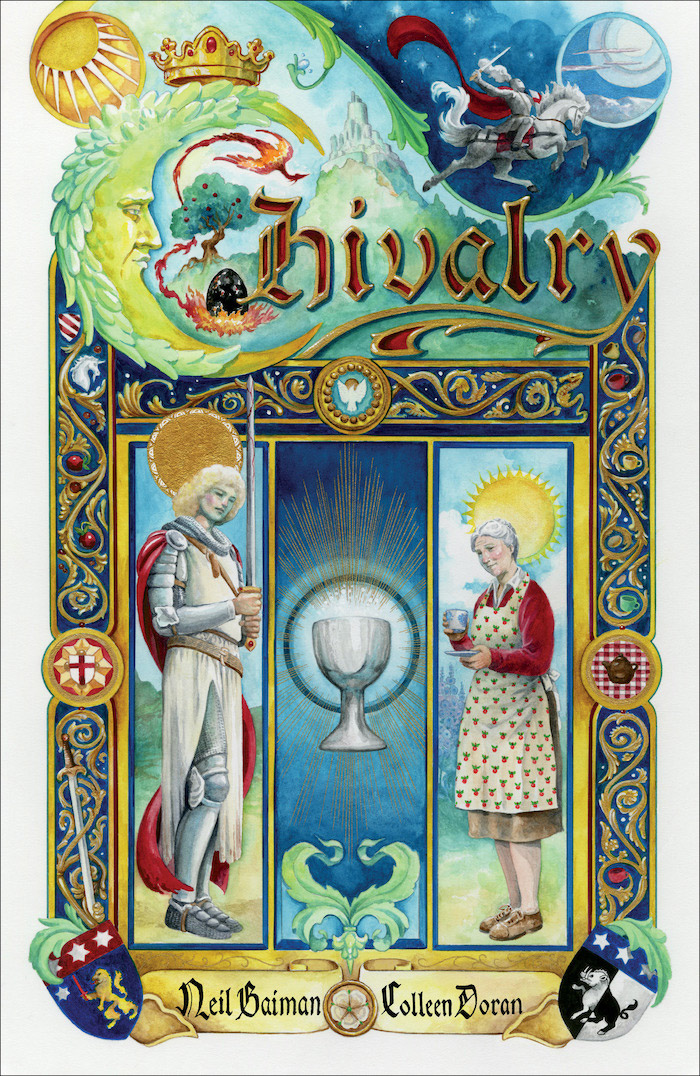 Neil Gaiman and Colleen Doran, Eisner-award winning team behind Snow, Glass, Apples (MAR210390), team up again to bring the delightfully humorous short-story 'Chivalry' to life as a graphic novel!
An elderly British widow buys what turns out to be the Holy Grail from a second-hand shop. This chance purchase sets her off on an epic adventure when she begins receiving visits from an ancient knight who lures her with ancient relics in hope for winning the cup.
"I've wanted to do an adaptation of Neil Gaiman's 'Chivalry' ever since he sent a draft of the story to me at about 1 AM via fax machine decades ago. It is one of Neil's loveliest, most charming stories, and I cried with happiness when I learned I would get to do the adaptation...
Read More