Neil Gaiman and Colleen Doran Reunite for 'Chivalry'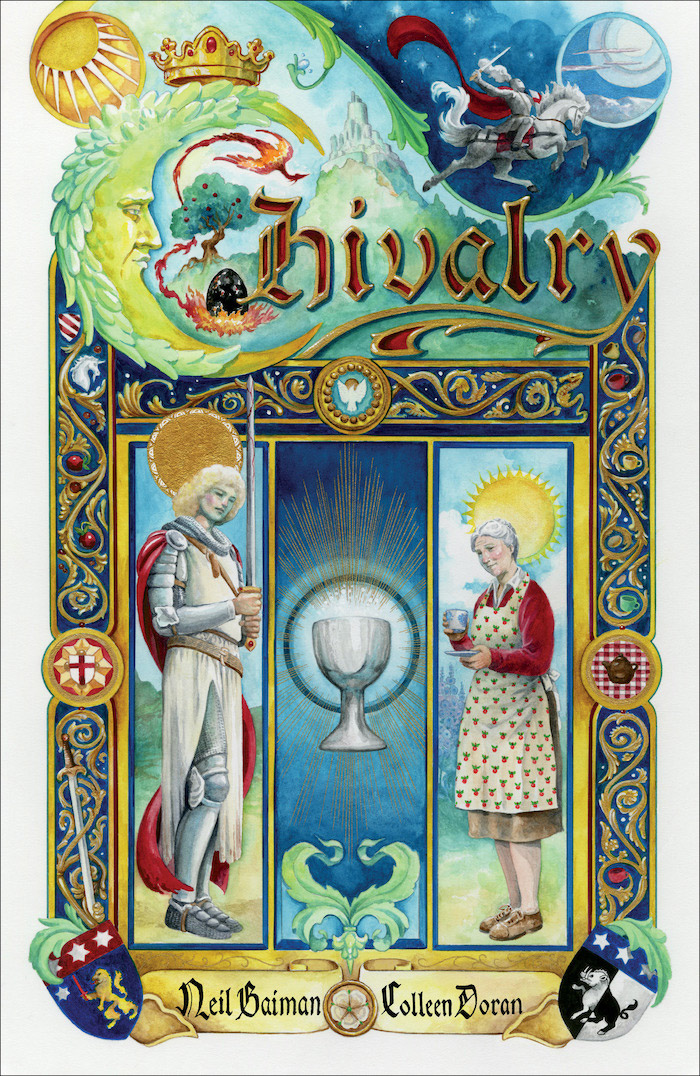 Neil Gaiman and Colleen Doran, Eisner-award winning team behind Snow, Glass, Apples (MAR210390), team up again to bring the delightfully humorous short-story 'Chivalry' to life as a graphic novel!
An elderly British widow buys what turns out to be the Holy Grail from a second-hand shop. This chance purchase sets her off on an epic adventure when she begins receiving visits from an ancient knight who lures her with ancient relics in hope for winning the cup.
"I've wanted to do an adaptation of Neil Gaiman's 'Chivalry' ever since he sent a draft of the story to me at about 1 AM via fax machine decades ago. It is one of Neil's loveliest, most charming stories, and I cried with happiness when I learned I would get to do the adaptation. I wear my art on my sleeve throughout, bringing Golden Age illustration styles and Illuminated Manuscript studies to the work. It's a Holy Grail project for me. I sincerely hope it brings joy to people."—Colleen Doran
"Colleen Doran set the world of comics abuzz (and then cleaned up come awards season) for her adaptation of Snow Glass Apples. Now she's created a whole new style to tell the story of Mrs. Whitaker and the Holy Grail, and I'm thrilled with every page she sends me. I can't wait until the world sees what she's done."—Neil Gaiman
Chivalry GN (SRP: $19.99) arrives September 8, 2021.
The Infinity Stones Return in Marvel's Infinite Destinies

From The Infinity Gauntlet to The Infinity War, the emergence of the Infinity Stones has resulted in some of Marvel's most memorable epics. Now, these legendary artifacts have returned, and the next chapter in their storied history is on the horizon! Who will wield its unbelievable cosmic power this time? Find out this June in Infinite Destinies, the highly-anticipated Marvel event that will be told over the course of eight thrilling annuals and conclude in Infinity Score, a game-changing upcoming arc in Black Cat!
Infinite Destinies will trace the current whereabouts of the Infinity Stones, some of which some of which have fallen into the hands of Marvel's newest breakout characters. Marvel's biggest heroes know all too well the destruction that the Infinity Stones can herald, and each part of this saga will see an iconic character clash with a rising star.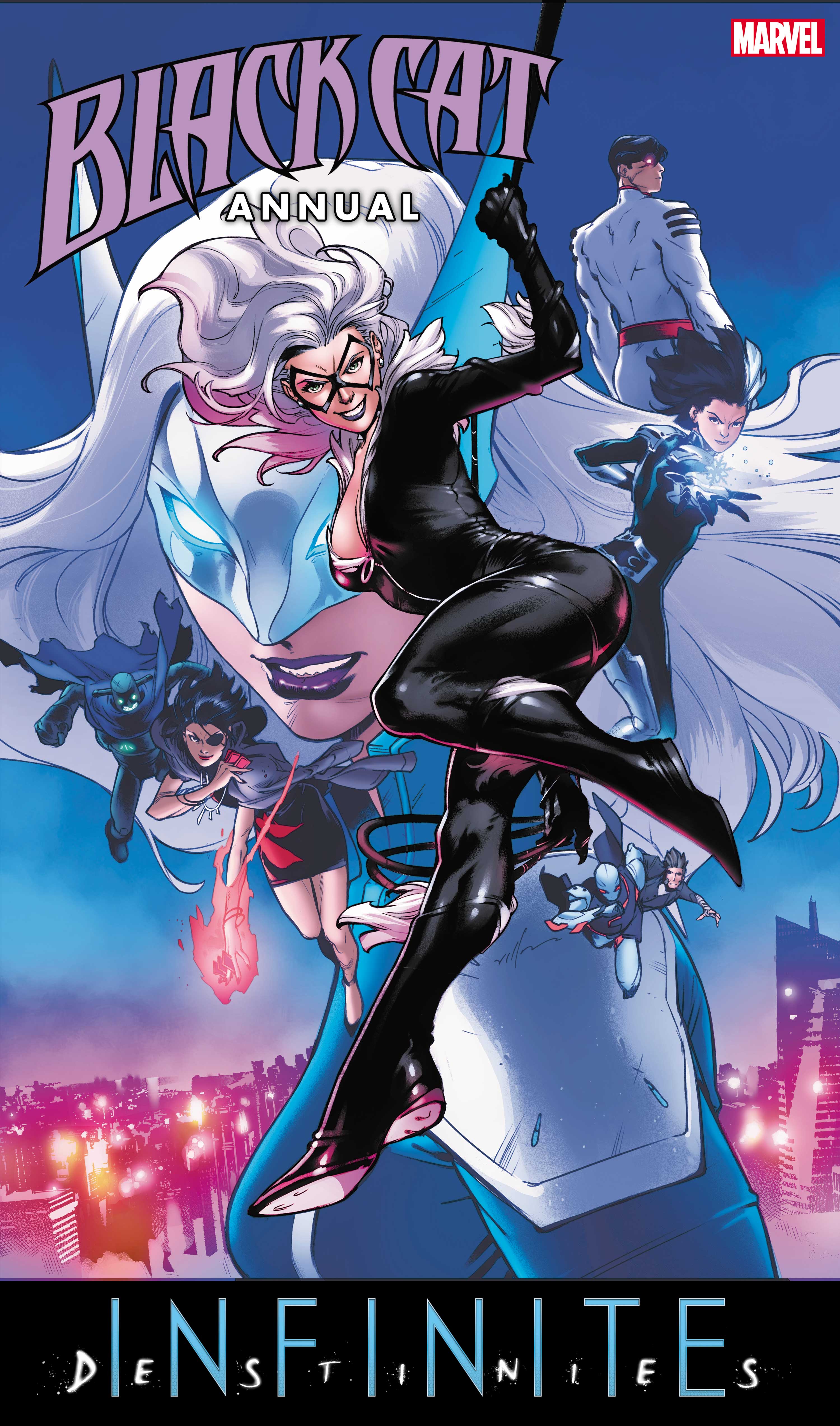 It all kicks off in Iron Man Annual #1 by writer Jed MacKay and artist Ibraim Roberson. When Iron Man learns about the strange people who kidnapped and tortured Miles Morales, he HAS to look into it. What he finds out about the Assessor and especially Quantum will shock you. Secrets are revealed in this in-depth look at some of the coolest new villains that will lay the groundwork for major future Marvel stories!
The event continues in Captain America Annual #1 by writer Gerry Duggan and artist Marco Castiello. The fugitive known as Overtime broke out of death row when the Time Stone chose to bond with his soul, giving him powers he barely understood. Now, thanks to Captain America… his time is up.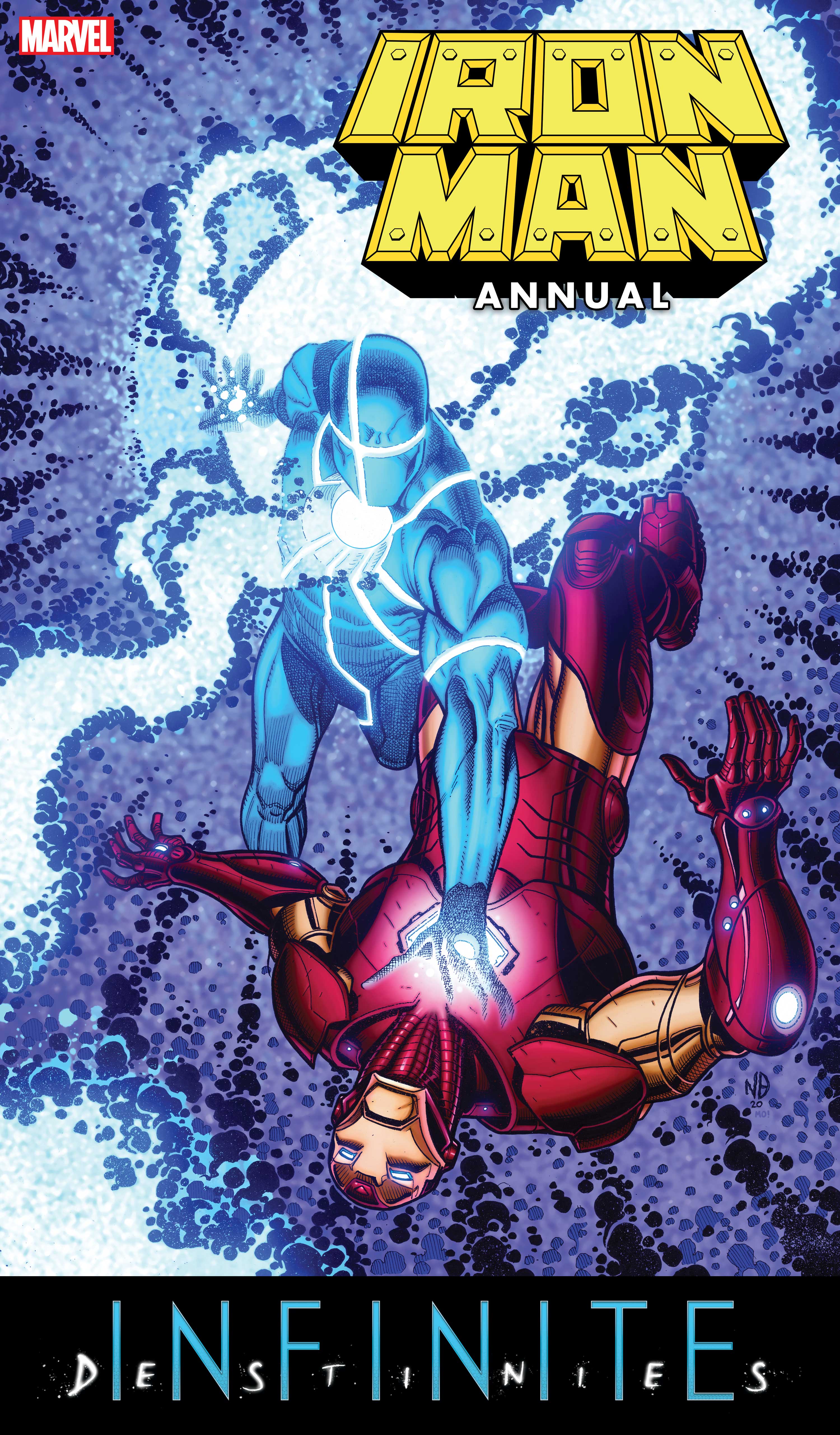 Part three will take place in Black Cat Annual #1 by Jed MacKay and artist Joey Vazquez. Felicia Hardy's latest caper finds herself on a deadly journey across Seoul, where she comes face to face with White Fox, Tiger Division, and the new hero who recently made his startling debut in the sold-out Taskmaster #3: Taegukgi!
"We've had a wave of incredible new characters over the last few years, and Infinite Destinies will shine a light on eight of them," Editor Nick Lowe said. "We'll discover new aspects of these heroes and villains in adventures with our most archetypal Marvel heroes."
"It's been exciting to work on Infinite Destinies- it's a story that plumbs all areas of the Marvel Universe, offering something for pretty much everyone's taste," MacKay said. "I've gotten to work with characters who I've wanted to write for ages and also keep on with some old favorites. We're plotting a course for some exciting stories in the future, so I hope that readers enjoy it as much as we did!"
Each issue will also include a chapter of "Infinite Fury" starring the original Nick Fury. Fury's own quest to find the current bearers of the Infinity Stones will take him all over the Marvel Universe and pit him against some very powerful people who will terrify both Fury and YOU!
Stay tuned for announcements about other Infinite Destinies annuals coming in July and August from Marvel's top talent.
NEW COMICS THIS WEEK!
AMAZING SPIDER-MAN #61 3.99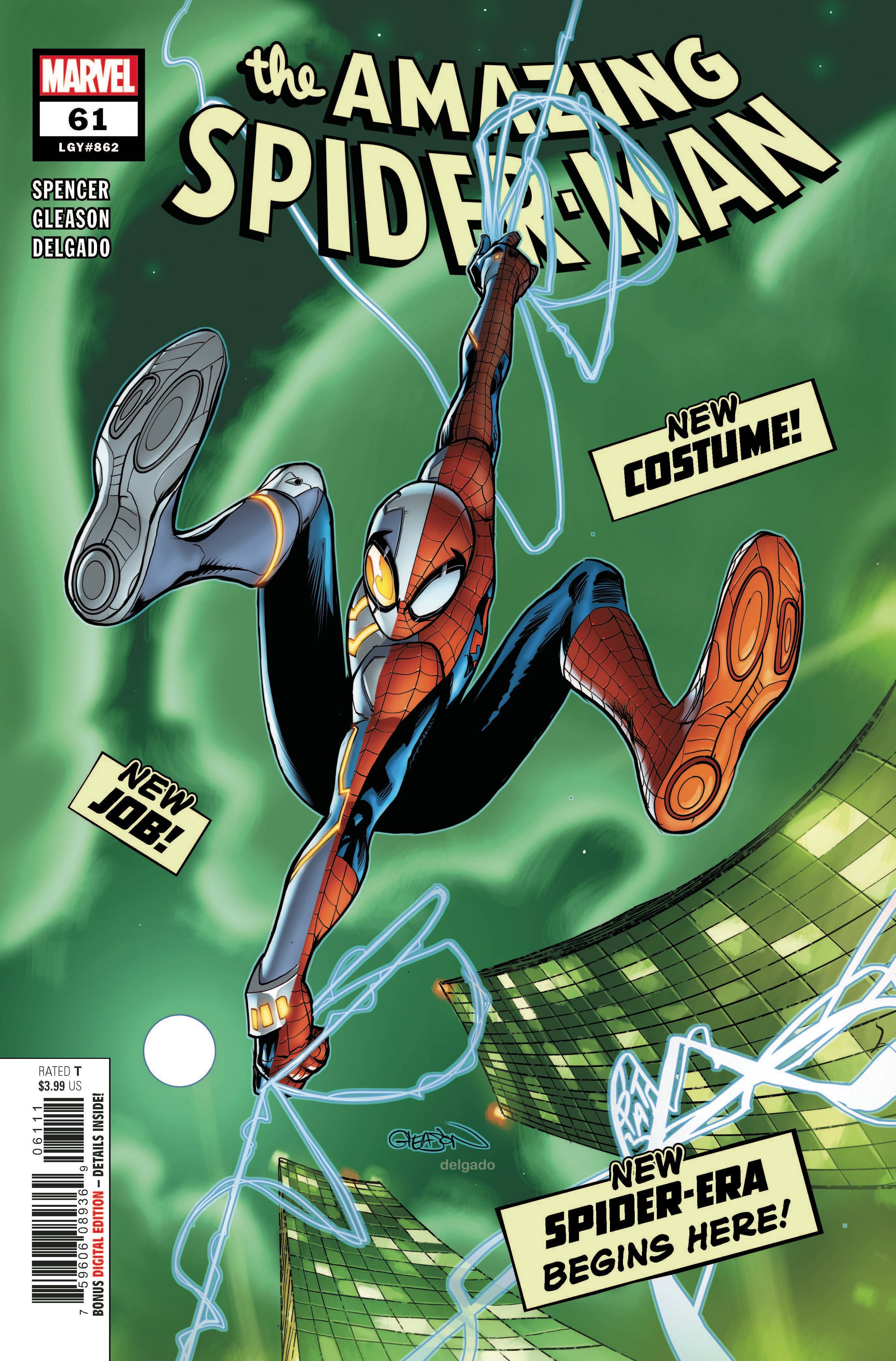 PROCTOR VALLEY ROAD #1 CVR A FRANQUIZ 3.99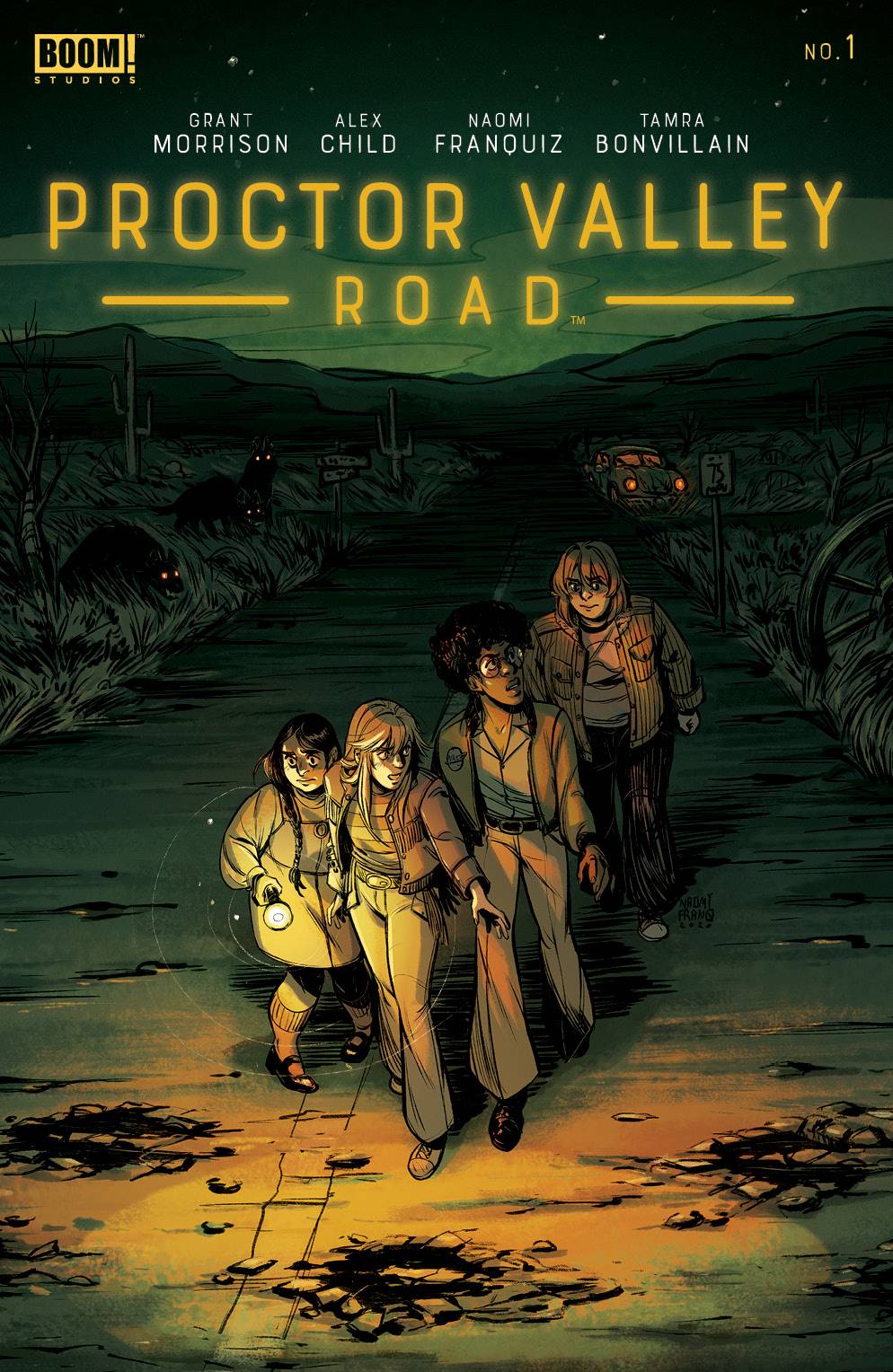 NON-STOP SPIDER-MAN #1 ALEX ROSS VAR 4.99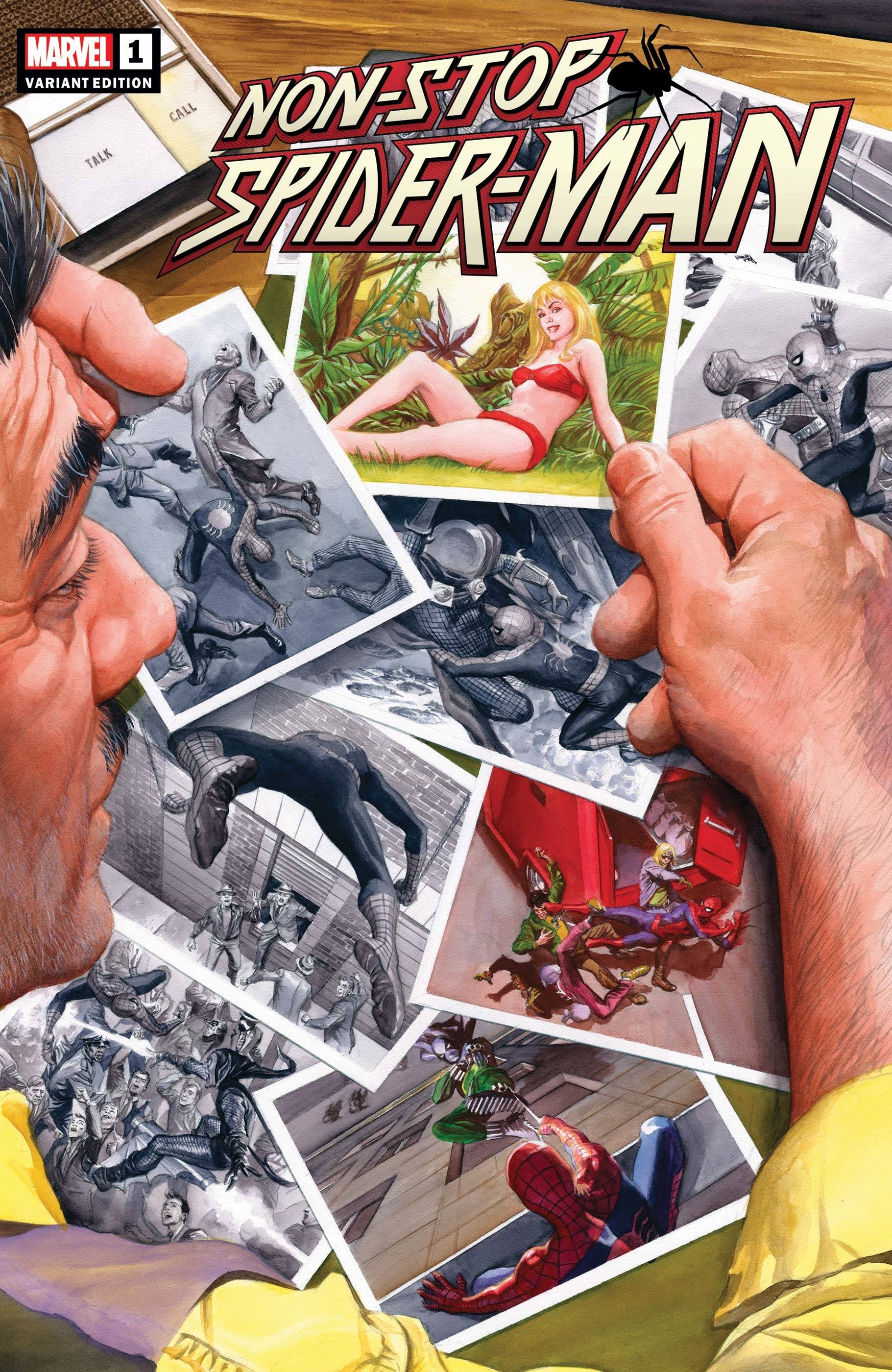 BATMAN URBAN LEGENDS #1 CVR A HICHAM HABCHI 7.99
THOR AND LOKI DOUBLE TROUBLE #1 (OF 4) 3.99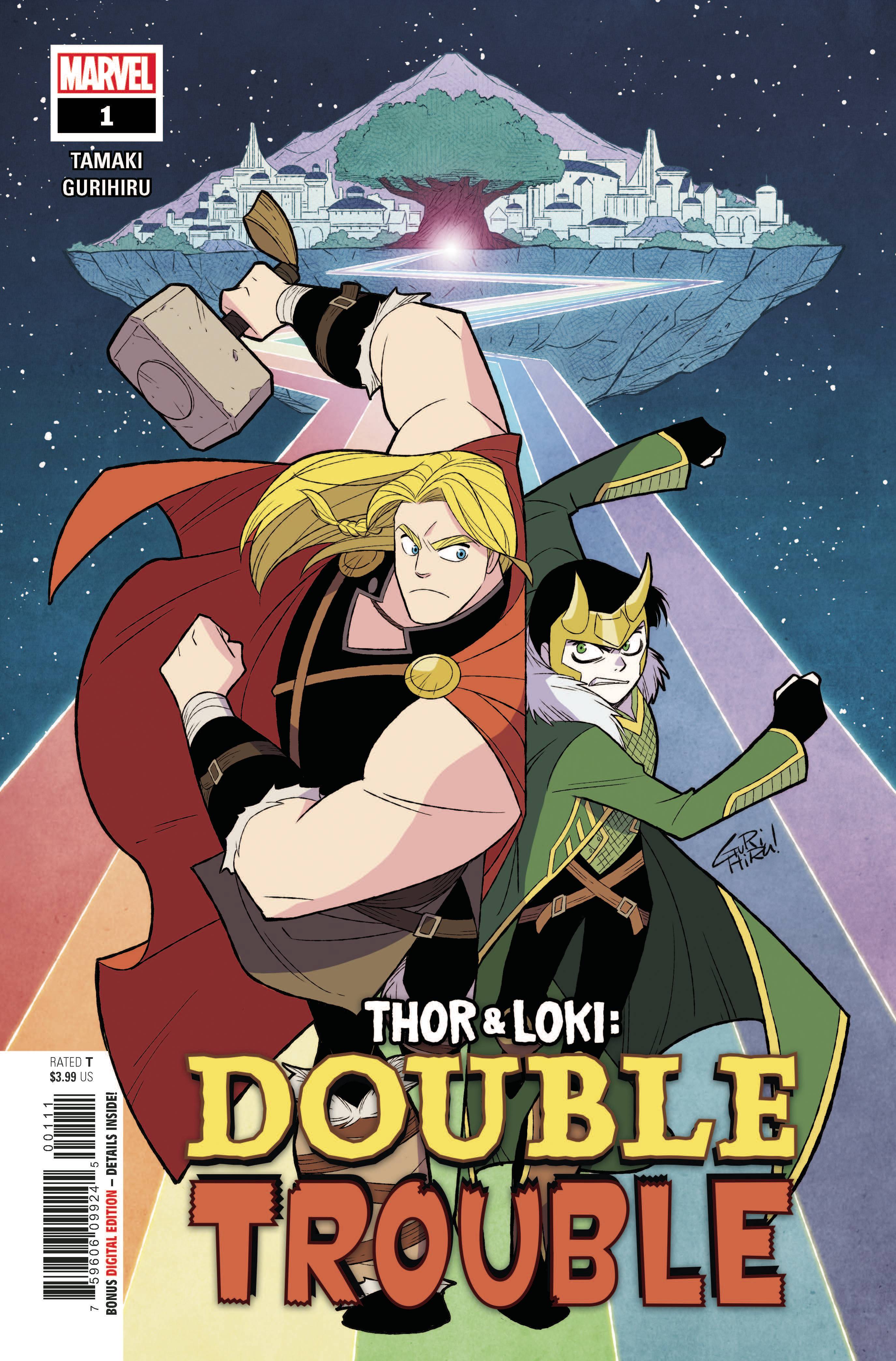 JOKER #1 CVR A GUILLEM MARCH 4.99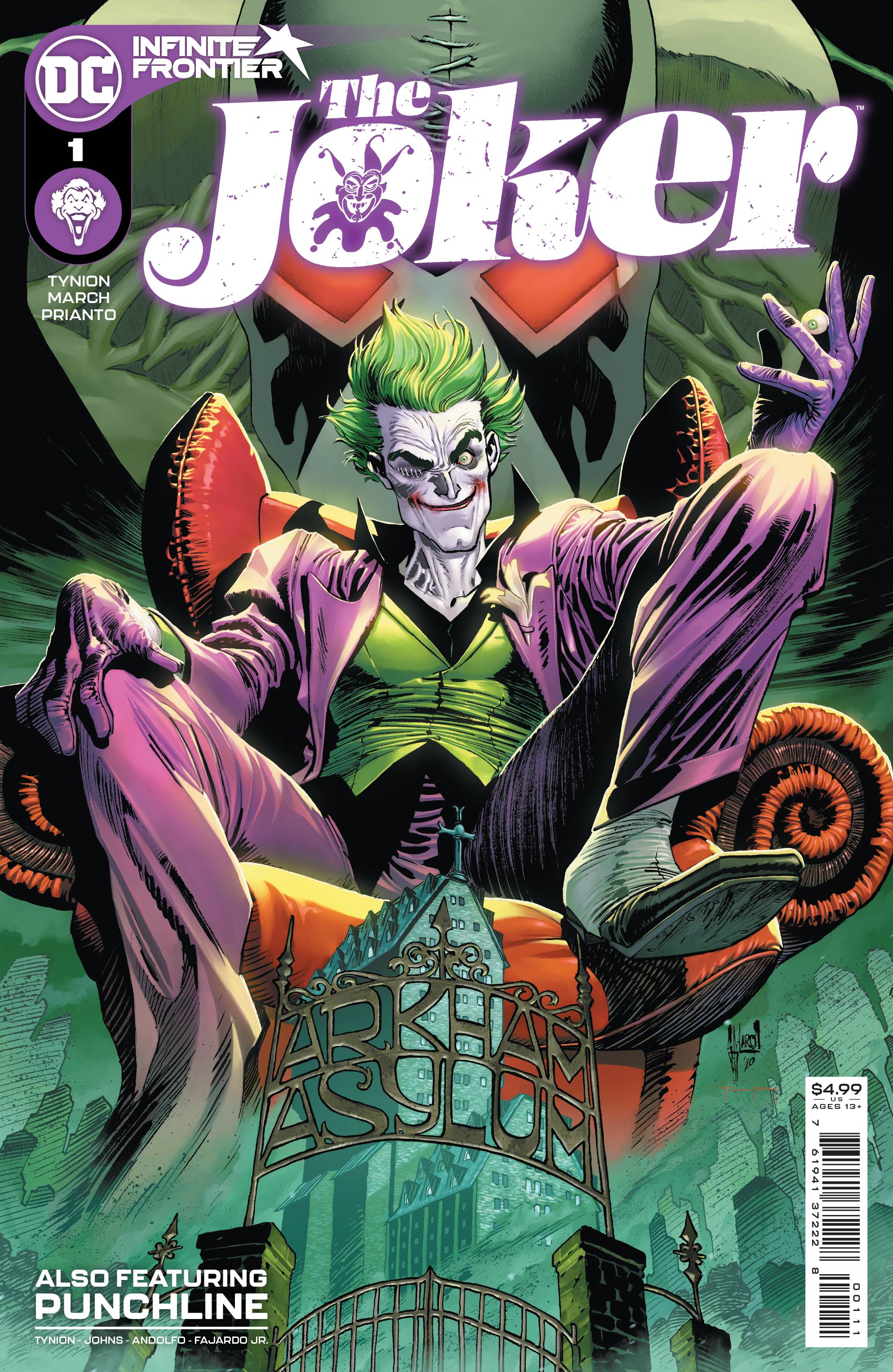 THIS WEEK IN TOYS/STATUES
THE CROW AF 24.99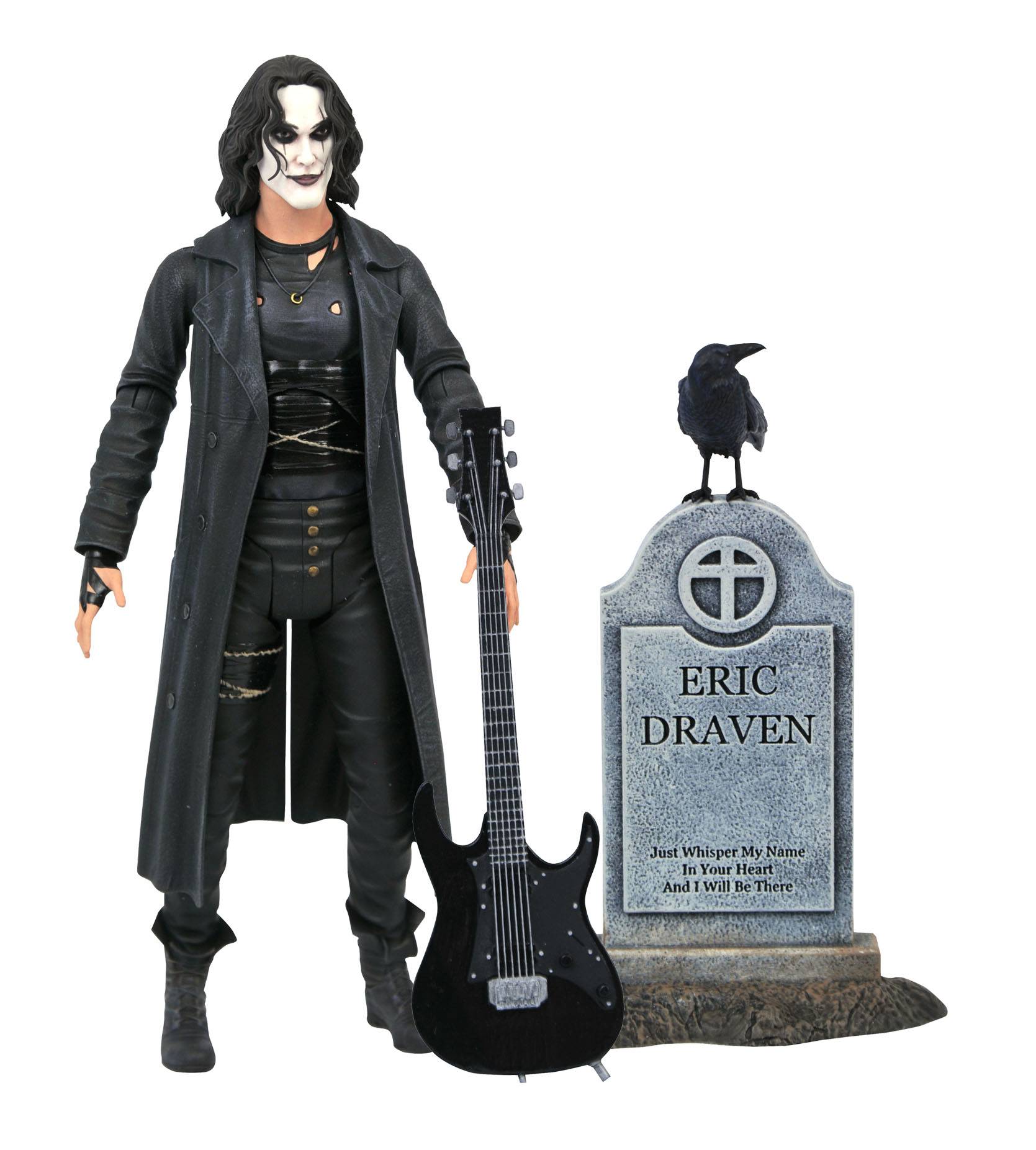 SW VINTAGE 3-3/4IN AF ASST 202101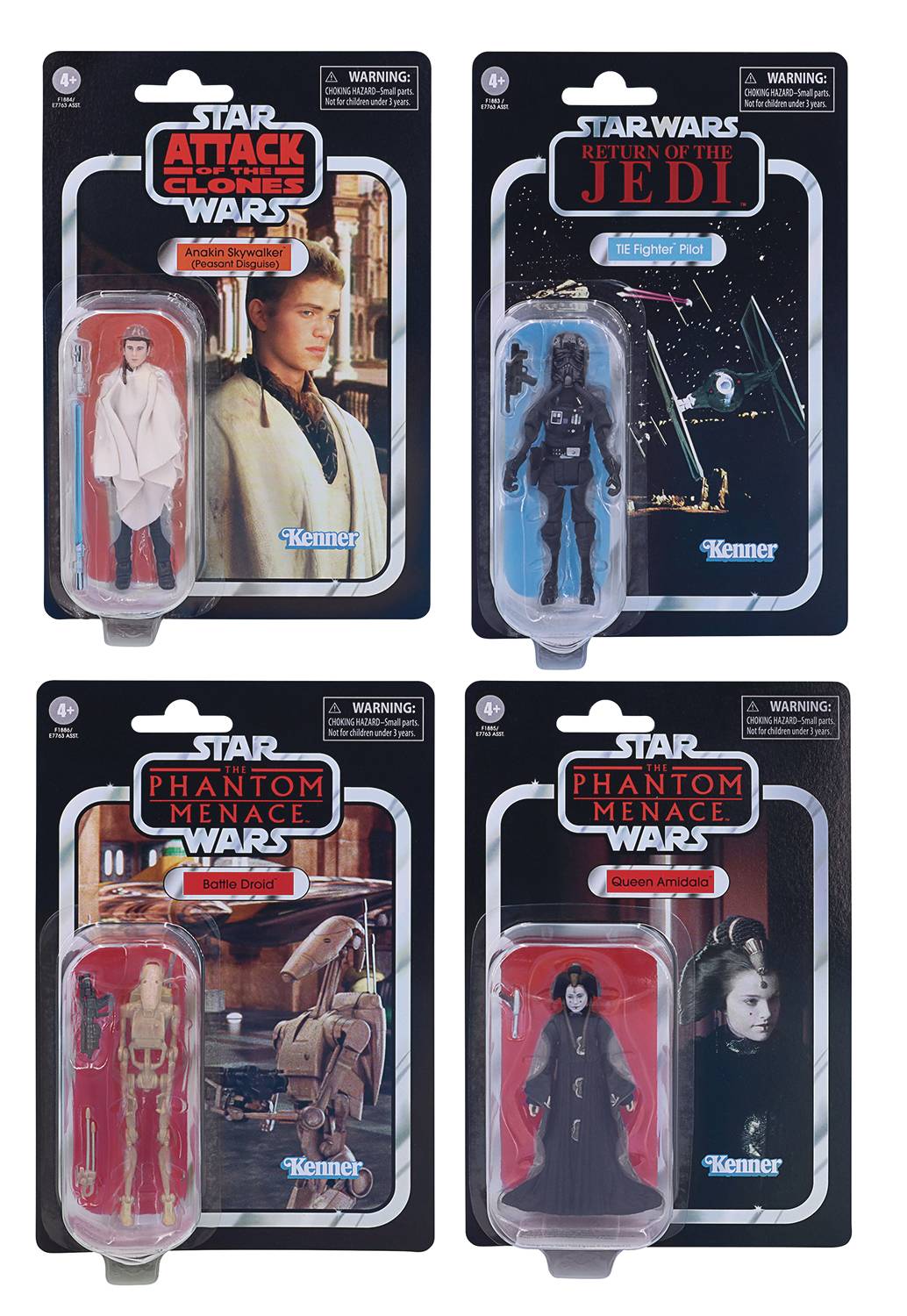 BUCKY OHARE CAPT BUCKY OHARE AF 34.99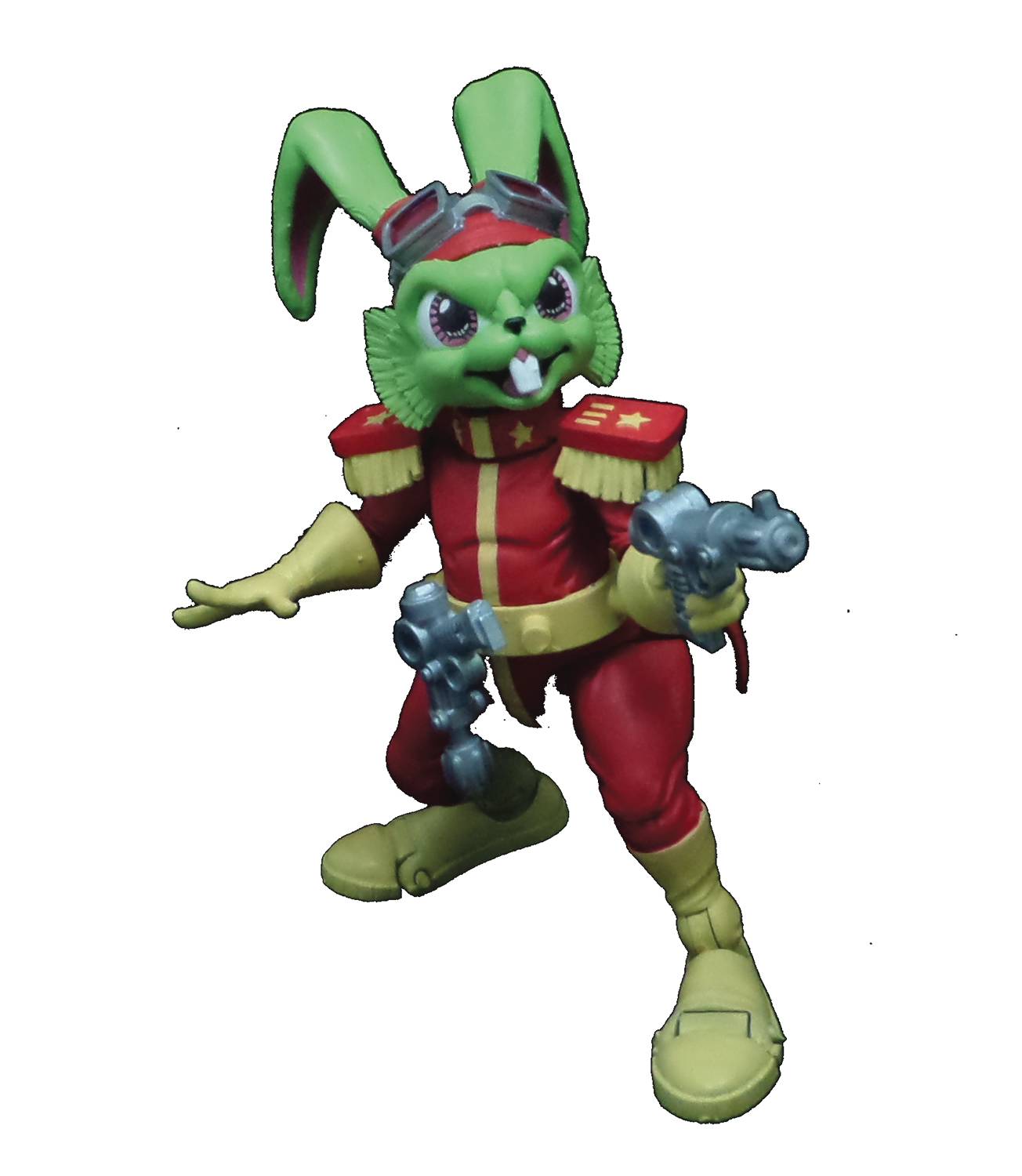 DC GALLERY WONDER WOMAN 1984 PVC STATUE 49.99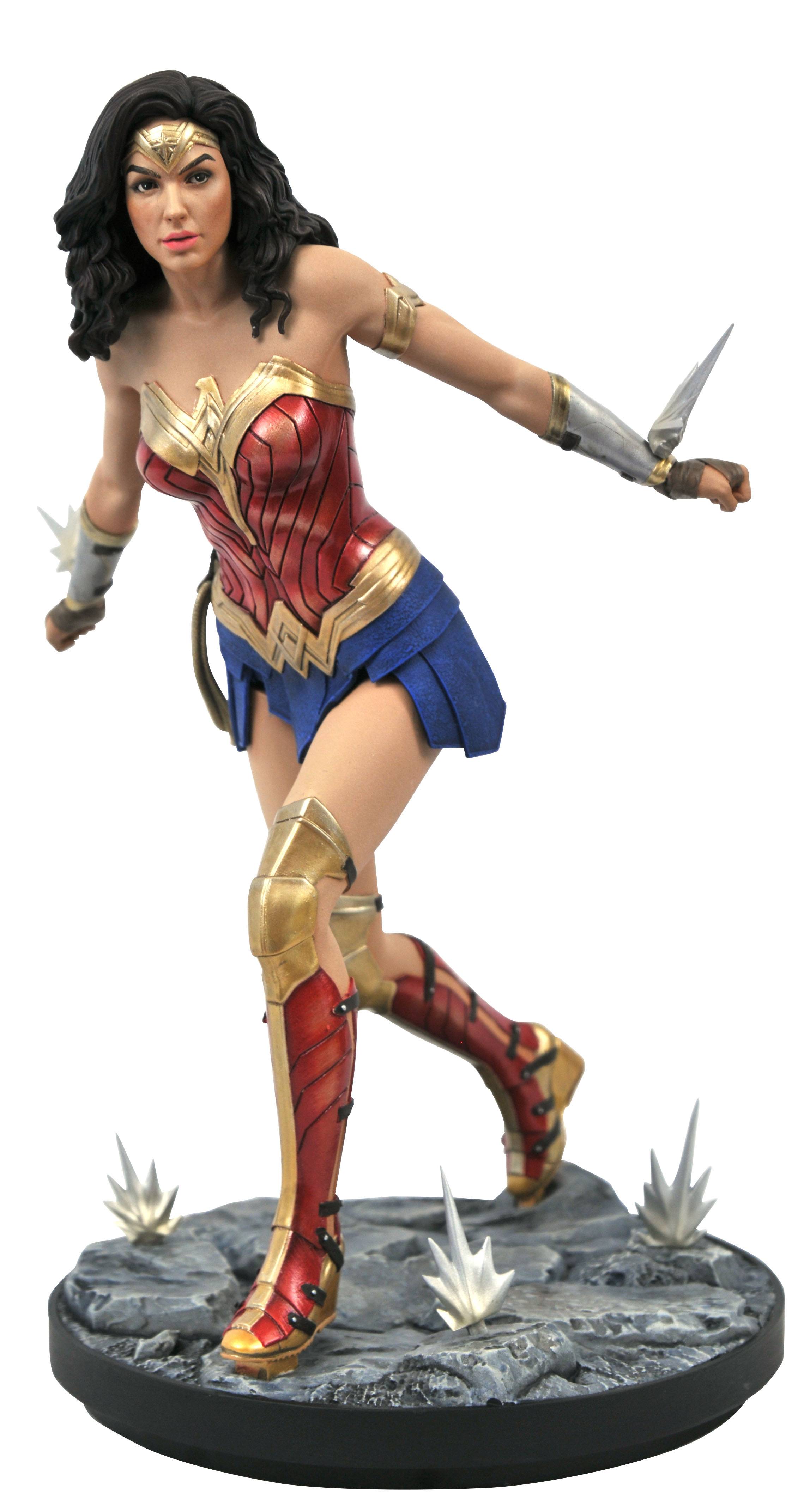 Trade-paperbacks of the Week!
CAPTAIN AMERICA BY JACK KIRBY OMNIBUS HC MADBOMB CVR NEW PTG 100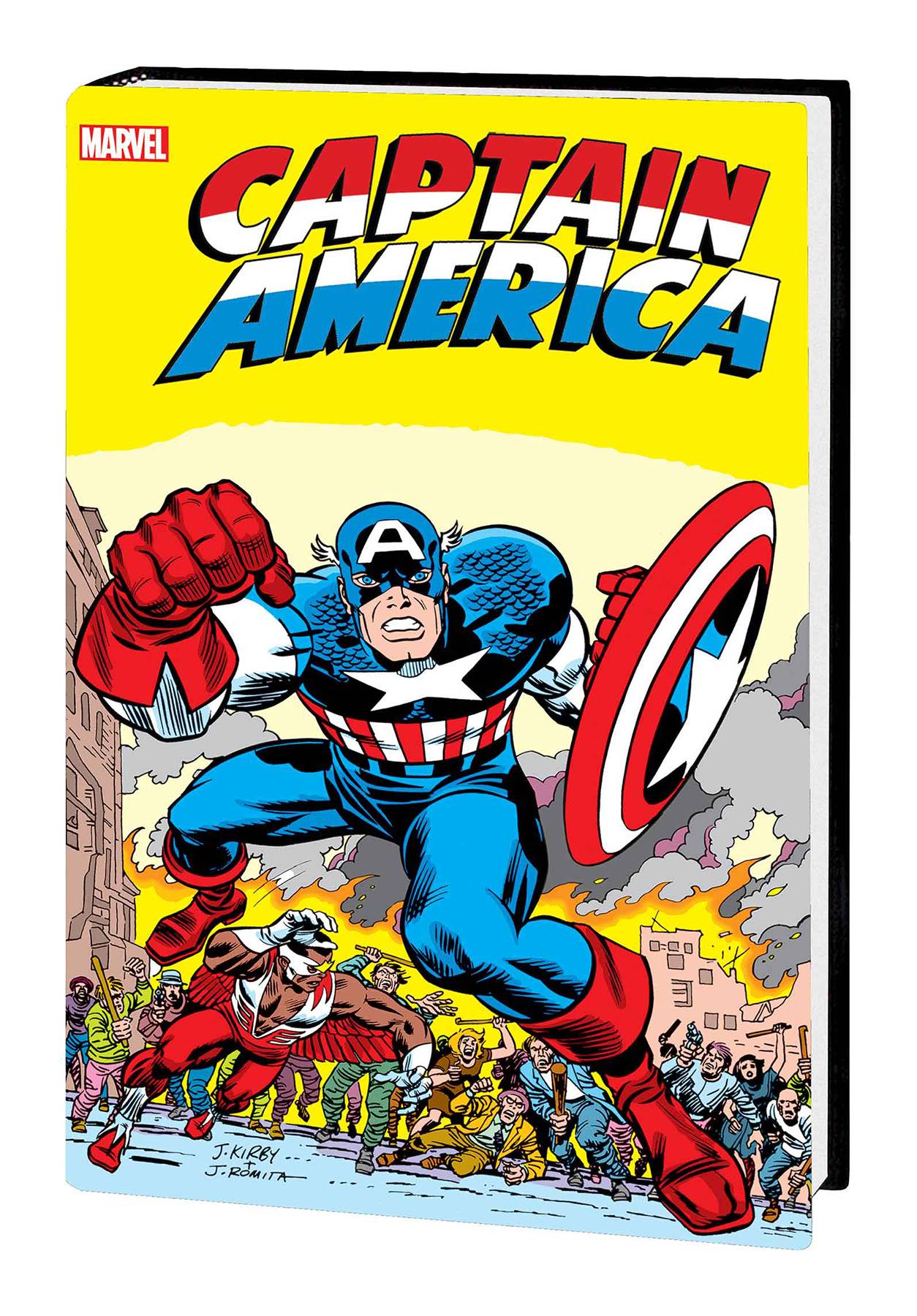 SPIDER-MAN BY TODD MCFARLANE COMPLETE COLLECTION TP 39.99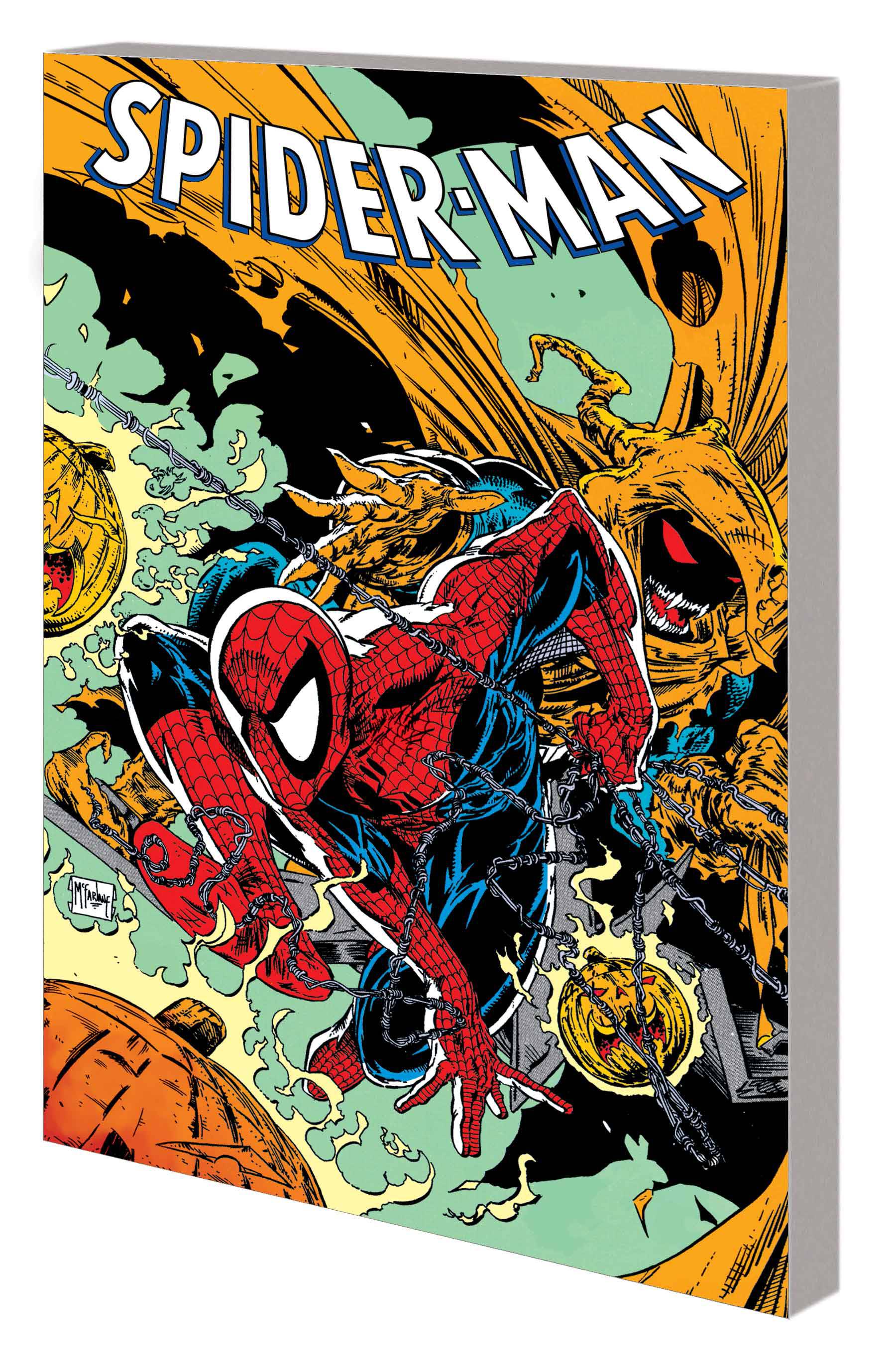 FINAL FANTASY XV OFFICIAL WORKS HC 39.99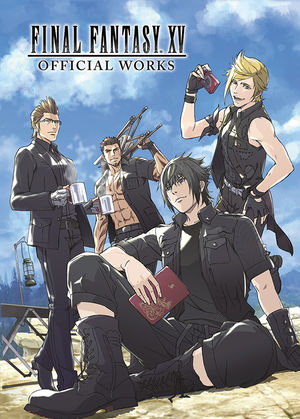 REED CRANDALL ILLUSTRATOR OF COMICS SC 39.95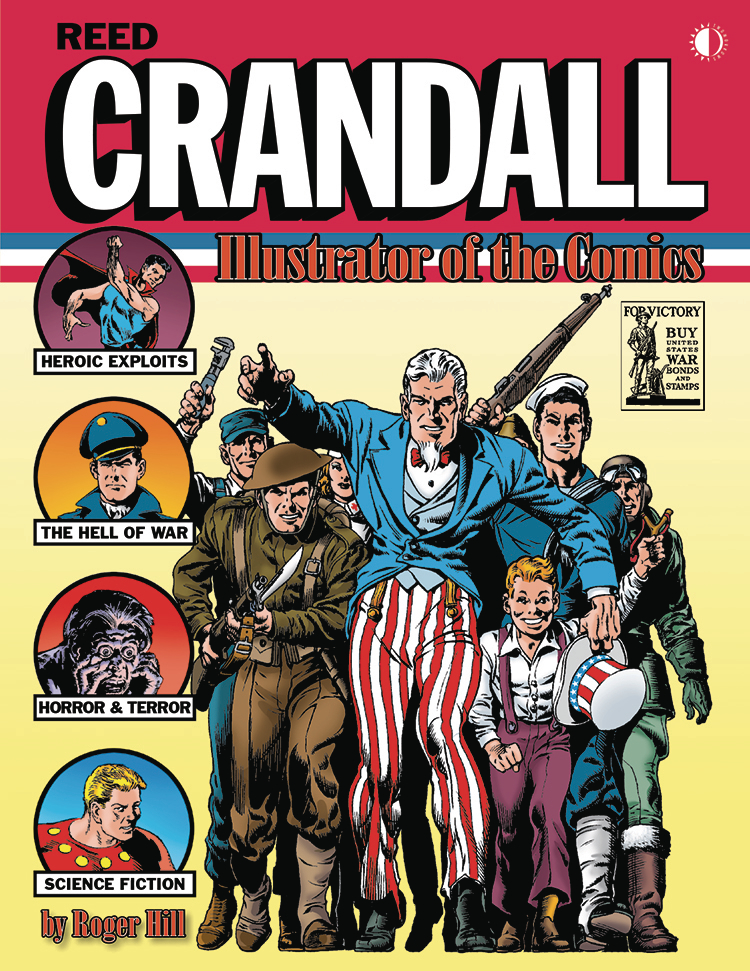 MASTER LIST OF PRODUCTS ARRIVING THIS WEEK!
AMAZING SPIDER-MAN #55 3RD PTG GLEASON VAR LR 3.99
AMAZING SPIDER-MAN #61 3.99
AMAZING SPIDER-MAN #61 MICHAEL CHO 3.99
AMAZING SPIDER-MAN #61 TEDESCO VAR 3.99
AMAZING SPIDER-MAN LAST REMAINS COMPANION TP 15.99
AMERICAN VAMPIRE 1976 #6 (OF 9) CVR A RAFAEL ALBUQUERQUE 3.99
AMERICAN VAMPIRE 1976 #6 (OF 9) CVR B TULA LOTAY VAR 3.99
ARCHIE 1000 PAGE COMICS DELIGHT TP 14.99
AUTUMNAL #5 CVR A SHEHAN 3.99
AUTUMNAL #5 CVR B GOODEN 3.99
BATGIRL VOL 08 THE JOKER WAR HC 24.99
BATMAN URBAN LEGENDS #1 CVR A HICHAM HABCHI 7.99
BATMAN URBAN LEGENDS #1 CVR B DAVID FINCH BATMAN RED HOOD 7.99
BATMAN URBAN LEGENDS #1 CVR C KAEL NGU BATMAN GRIFTER VAR 7.99
BIRTHRIGHT #47 3.99
BLACK CANARY BIRD OF PREY TP 29.99
BLACK HAMMER VISIONS #2 (OF 8) CVR A 3.99
BLACK HAMMER VISIONS #2 (OF 8) CVR B 3.99
BLACK HAMMER VISIONS #2 (OF 8) CVR C 3.99
BLACK KNIGHT CURSE EBONY BLADE #1 POSTER 12.99
BLACK PANTHER EPIC COLLECTION TP PANTHERS PREY 39.99
BLADE RUNNER 2029 #3 3.99
BLADE RUNNER ORIGINS #1 CVR A ARTGERM 3.99
BLADE RUNNER ORIGINS #1 CVR B MOMOKO 3.99
BLOODSHOT (2019) #12 3.99
BREAKLANDS TP 19.99
BUCKY OHARE ANIVERSE STORM TOAD TROOPER AF 34.99
BUCKY OHARE ASTRAL PROJECTION JENNY AF 34.99
BUCKY OHARE BRUISER BETELGUSIAN BERSERKER BABOON AF
BUCKY OHARE CAPT BUCKY OHARE AF 34.99
BUCKY OHARE CAPT MIMI LAFOO AF 34.99
BUCKY OHARE DEADEYE DUCK AF 34.99
BUCKY OHARE STEALTH MISSION BUCKY OHARE AF 34.99
BUFFY THE VAMPIRE SLAYER HIGH SCHOOL IS HELL DLX ED HC 75
CALL OF CTHULHU & DAGON HC GN 19.99
CAPTAIN AMERICA BY JACK KIRBY OMNIBUS HC MADBOMB CVR NEW PTG 100
CHARLIE ADLARD DRAWINGS & SKETCHES SC 14.95
CHILDREN OF ATOM #1 4.99
CHILDREN OF ATOM #1 NAUCK VAR 4.99
COMMANDERS IN CRISIS #6 (OF 12) 3.99
COMPLETE CHESTER GOULD DICK TRACY HC VOL 29 44.99
CONAN BARBARIAN EPIC COLL ORIG MARVEL YRS TP HAWKS FROM SEA 34.99
CONAN THE BARBARIAN #19 3.99
COVID CHRONICLES A COMICS ANTHOLOGY GN 21.95
CUTTING EDGE DEVILS MIRROR #2 (OF 2) 5.99
DAREDEVIL #28 3.99
DAREDEVIL #28 HEIGHT 3.99
DBZ RESOLUTION OF SOLDIERS SON GOHAN GRANDISTA FIG 29.99
DC COLLECTOR BUILD-A 7IN SCALE AF WV3 ASST
DC COMICS EXPLORING GOTHAM CITY 29.99
DC GALLERY COMIC BLACK ADAM PVC STATUE 49.99
DC GALLERY WONDER WOMAN 1984 PVC STATUE 49.99
DEADPOOL NERDY 30 #1 5.99
DEADPOOL NERDY 30 #1 HAWTHORNE VAR 5.99
DEADPOOL NERDY 30 #1 LIEFELD DEADPOOL 30TH VAR 5.99
DEEP BEYOND #2 (OF 12) CVR A BROCCARDO 3.99
DEEP BEYOND #2 (OF 12) CVR B ANDOLFO 3.99
DEEP BEYOND #2 (OF 12) CVR C PANOSIAN 3.99
DEEP BEYOND #2 (OF 12) CVR D CHECCHETTO 3.99
DEMON DAYS X-MEN #1 POSTER 12.99
DIABLO SWORD OF JUSTICE GN 14.95
DISNEY BEAUTY & BEAST STORY OF MOVIE IN COMICS HC 10.99
DISNEY SWORD IN THE STONE STORYBOOK HC 9.99
DRAGON AGE FIRST FIVE GN
DRAGON BALL SUPER THE SUPER WARRIORS SPECIAL SON GOKU FIG 29.99
DRAGON BALL Z G X MATERIA GOTENKS FIGURE 29.99
ELECTRIC BLACK PRESENTS #3 3.99
ETERNALS #3 3.99
ETERNALS #3 NAUCK HEADSHOT VAR 3.99
FANTASTIC FOUR BY DAN SLOTT HC VOL 01 39.99
FINAL FANTASY XV OFFICIAL WORKS HC 39.99
FINAL NIGHT TP 16.99
GI JOE A REAL AMERICAN HERO TP VOL 24 SNAKE HUNT 29.99
GOD OF WAR FALLEN GOD #1 (OF 4) 3.99
GOLDEN AGE CAPTAIN AMERICA OMNIBUS HC VOL 01 SCHOMBURG DM VA 125
GOON #13 CVR A POWELL 3.99
GOON #13 CVR B CARDSTOCK 5.99
GORILLAZ ALAMANAC HC 24.99
GREEN LANTERN SEASON TWO #12 (OF 12) CVR A LIAM SHARP 4.99
GREEN LANTERN SEASON TWO #12 (OF 12) CVR B LADRONN VAR 4.99
GRENDEL KY #1 (OF 4) CVR A EDWARDS 3.99
GRENDEL KY #1 (OF 4) CVR A EDWARDS 3.99
GRENDEL KY TP 9.99
GRIMM FAIRY TALES #46 CVR A SALAZAR 3.99
GRIMM FAIRY TALES #46 CVR B VITORINO 3.99
GRIMM FAIRY TALES #46 CVR C ORTIZ 3.99
GRIMM FAIRY TALES #46 CVR D COCCOLO 3.99
HAIKYU GN VOL 43 9.99
HATCHET VICTOR CROWLEY 8IN CLOTHED AF 34.99
HOME SICK PILOTS #4 3.99
I WILL NOT REACH YOU GN VOL 01 13
IMMORTAL HULK #44 3.99
IMMORTAL HULK #44 BENNETT HOMAGE VAR 3.99
IMMORTAL HULK #44 MICHAEL CHO 3.99
INVADER ZIM BEST OF GIR TP 9.99
JOHN CARPENTERS NIGHT TERRORS TP 24.99
JOKER #1 CVR A GUILLEM MARCH 4.99
JOKER #1 CVR B FRANK QUITELY VAR 4.99
JOKER #1 CVR C FRANCESCO MATTINA VAR 4.99
JOKER #1 CVR D BLANK VAR 4.99
KAMEN RIDER SABER BRAVE DRAGON FIG 29.99
KARMEN #1 CVR A MARCH 3.99
KARMEN #1 CVR B MANARA 3.99
KNOCK EM DEAD #4 3.99
KONA #1 CVR A SAM GLANZMAN 9.99
KONA #2 CVR A SAM GLANZMAN 9.99
LAST WITCH #3 CVR A GLASS 4.99
LAST WITCH #3 CVR B CORONA 4.99
LEGEND KORRA ART ANIMATED AIR HC 2ND ED 39.99
LEGEND OF ZELDA TWILIGHT PRINCESS GN VOL 08 9.99
LOW TP VOL 05 LIGHT BRINGS LIGHT 19.99
LUNA #2 (OF 5) CVR A LLOVET 3.99
LUNA #2 (OF 5) CVR B ANDOLFO 3.99
MANIAC OF NEW YORK #2 3.99
MARVEL SPIDER-MAN MILES MORALES TO RESCUE SC 4.99
MIGHTY MORPHIN #5 CVR A LEE 3.99
MIGHTY MORPHIN #5 CVR B LEGACY VAR CARLINI 3.99
MINIONS SPORTS #1 (RES) 3.99
MY HERO ACADEMIA AMAZING HEROES V10 IZUKU MIDORIYA FIG 29.99
MY HERO ACADEMIA TEAM-UP MISSIONS GN VOL 01 9.99
MY LITTLE PONY MANGA VOL 03 10.99
NBX JACK SKELLINGTON NOTECARD SET 3.99
NEIL GAIMAN NORSE MYTHOLOGY #6 CVR A RUSSELL 3.99
NEIL GAIMAN NORSE MYTHOLOGY #6 CVR B MACK 3.99
NEW WARRIORS CLASSIC OMNIBUS HC VOL 01 BAGLEY DM VAR NEW PTG 125
NON-STOP SPIDER-MAN #1 4.99
NON-STOP SPIDER-MAN #1 ALEX ROSS VAR 4.99
NON-STOP SPIDER-MAN #1 BACHALO WRPAD VAR 4.99
NON-STOP SPIDER-MAN #1 BLANK VAR 4.99
NON-STOP SPIDER-MAN #1 DIE CUT VAR 4.99
NON-STOP SPIDER-MAN #1 LAROQUE VAR 4.99
NON-STOP SPIDER-MAN #1 LASHLEY VAR 4.99
NON-STOP SPIDER-MAN #1 NAUCK LAUNCH VAR 4.99
NON-STOP SPIDER-MAN #1 YOUNG VAR 4.99
NOTTINGHAM #1 (OF 5) 3.99
ONE PIECE CREATOR X CREATOR DRACULE MIHAWK FIG 29.99
ONE PIECE CREATOR X CREATOR MONKEY D LUFFY FIG 29.99
ONE PIECE GRANDLINE MEN WANO COUNTRY V8 FRANKY DXF FIG 29.99
ONE PIECE GRANDLINE MEN WANO COUNTRY V8 TONY DXF FIG 29.99
ONE PIECE KING OF ARTIST PORTGAS D ACE FIG 29.99
ONE PIECE WORLD COLOSSEUM 3 SUPER STARS MONKEY D LUFFY FIG 69.99
ONE PIECE WORLD COLOSSEUM 3 SUPER STARS MONKEY D LUFFY FIG 2 74.99
PIRATES OF THE CARIBBEAN JACK SPARROW FIGURE 29.99
POCKET POP SW MANDALORIAN CHILD IN POD KEYCHAIN 5.99
POP CANDYLAND PLAYER GAME PIECE VINYL FIGURE 11.99
POP GAMES MILES MORALES GAME CLASSIC W/ CHASE VINYL FIG 11.99
POP GAMES MILES MORALES GAME MILES MORALES 2020 SUIT FIG 11.99
POP GAMES MILES MORALES GAME MILES MORALES ADVANCE TECH SUIT 11.99
POP GAMES MILES MORALES GAME MILES MORALES BODEGA CAT SUIT 11.99
POP GAMES MILES MORALES GAME MILES MORALES WINTER SUIT FIG 11.99
POP GAMES MILES MORALES GAME TRACK SUIT VINYL FIG 11.99
POP GAMES VOX MACHINA VEXAHLIA VINYL FIGURE 11.99
POP GI JOE LEATHERNECK VINYL FIGURE 11.99
POP MOVIES KILLER KLOWNS FROM OUTER SPACE SHORTY VIN FIG 11.99
POP ROCKS OZUNA VINYL FIG 11.99
POP TV GREYS ANATOMY CRISTINA YANG VIN FIG 11.99
POP TV GREYS ANATOMY DEREK SHEPHERD VIN FIG 11.99
POP TV GREYS ANATOMY DR BAILEY VIN FIG 11.99
POP TV GREYS ANATOMY MEREDITH GREY VIN FIG 11.99
POST YORK TP 17.99
PROCTOR VALLEY ROAD #1 CVR A FRANQUIZ 3.99
PROCTOR VALLEY ROAD #1 CVR B WILDGOOSE 3.99
RAT QUEENS #25 CVR A UPCHURCH 3.99
RED HOOD OUTLAW VOL 04 UNSPOKEN TRUTHS TP 19.99
RE ZERO STARTING LIFE ESPRESTO EMILIA FIG 29.99
RED SONJA THE SUPERPOWERS #3 CVR A PARRILLO 3.99
RED SONJA THE SUPERPOWERS #3 CVR B LINSNER 3.99
RED SONJA THE SUPERPOWERS #3 CVR C LAU 3.99
REDEMPTION #2 3.99
REED CRANDALL ILLUSTRATOR OF COMICS SC 39.95
RENT A GIRLFRIEND GN VOL 05 12.99
RESIDENT ALIEN YOUR RIDES HERE #4 3.99
ROGUE PLANET TP 19.99
RORSCHACH #6 (OF 12) CVR A JORGE FORNES 4.99
RORSCHACH #6 (OF 12) CVR B GABRIELE DELL OTTO VAR 4.99
SCOUTS HONOR #3 3.99
SEA OF STARS #9 3.99
SEIREI GENSOUKI SPIRIT CHRONICLES OMNIBUS GN VOL 01 22.99
SERA & ROYAL STARS TP VOL 02 17.99
SERIAL #2 3.99
SILK #1 POSTER 12.99
SONIC THE HEDGEHOG 2-1/2IN AF WV3 ASST
SONIC THE HEDGEHOG 4IN ARTICULATED AF WV3 ASST
SONIC THE HEDGEHOG JUMBO PLUSH ASST
SPACE BASTARDS #3 4.99
SPECTER INSPECTORS #2 (OF 5) CVR A MCCURDY 4.99
SPECTER INSPECTORS #2 (OF 5) CVR B HENDERSON 4.99
SPIDER-MAN BY TODD MCFARLANE COMPLETE COLLECTION TP 39.99
STAR WARS #12 3.99
STAR WARS #12 CHRISTOPHER ACTION FIGURE VAR 3.99
STAR WARS #12 SPROUSE EMPIRE STRIKES BACK VAR 3.99
STAR WARS BOBA FETT PVC BANK 22.99
STAR WARS DOCTOR APHRA OMNIBUS HC VOL 01 125
STAR WARS LEGENDS EPIC COLLECTION NEW REPUBLIC TP VOL 05 39.99
STAR WARS STORMTROOPER PVC BANK 22.99
STRANGE ACADEMY #9 3.99
STRANGE ACADEMY #9 ART ADAMS CHARACTER SPOTLIGHT VAR 3.99
STRANGE ACADEMY #9 MICHAEL CHO 3.99
SUNEATER #3 (OF 9) 4.99
SUPERMAN #29 CVR A PHIL HESTER 4.99
SUPERMAN #29 CVR B JOHN TIMMS WRAPAROUND VAR 4.99
SUPERMAN THE LAST SON DELUXE EDITION HC 49.99
SUPERMAN VOL 03 THE TRUTH REVEALED TP 17.99
SWEET TOOTH THE RETURN #5 (OF 6) 3.99
SW VINTAGE 3-3/4IN AF ASST 202101
TASKMASTER #4 (OF 5) 3.99
TASKMASTER #4 (OF 5) SMITH VAR 3.99
THE CROW AF 24.99
THOR AND LOKI DOUBLE TROUBLE #1 (OF 4) 3.99
THOR AND LOKI DOUBLE TROUBLE #1 (OF 4) CARNERO STORMBREAKERS 3.99
THOR AND LOKI DOUBLE TROUBLE #1 (OF 4) HENDERSON VAR 3.99
THOR AND LOKI DOUBLE TROUBLE #1 (OF 4) NAUCK HEADSHOT VAR 3.99
THOR AND LOKI DOUBLE TROUBLE #1 POSTER 12.99
TMNT JENNIKA II #5 (OF 6) CVR A NISHIJIMA 4.99
TOON TUMBLERS GODZILLA FIGURE PINT GLASS 11.99
TRIALS OF ULTRAMAN #1 POSTER 12.99
TRUE LIVES FABULOUS KILLJOYS NATIONAL ANTHEM #6 (OF 6) CVR A 3.99
TRUE LIVES FABULOUS KILLJOYS NATIONAL ANTHEM #6 (OF 6) CVR B 3.99
TRUE LIVES FABULOUS KILLJOYS NATIONAL ANTHEM #6 (OF 6) CVR C 3.99
UMBRELLA ACADEMY DALLAS DLX LTD HC VOL 02 79.99
VAMPIRE THE MASQUERADE #6 3.99
VAMPIRE THE MASQUERADE TP VOL 01 19.99
VAMPIRELLA #18 CVR A PARRILLO 3.99
VAMPIRELLA #18 CVR B ROUX 3.99
VAMPIRELLA #18 CVR C MASTRAZZO 3.99
VAMPIRELLA #18 CVR D GUNDUZ 3.99
VAMPIRELLA #18 CVR E ROLL COSPLAY 3.99
VENOM BY DONNY CATES TP VOL 05 VENOM BEYOND 17.99
VINYL SODA CRASH BANDICOOT W/ CHASE (C: 1-1-2) 12.99
WOLVERINE BLACK WHITE BLOOD #4 (OF 4) 4.99
WOLVERINE BLACK WHITE BLOOD #4 (OF 4) ASRAR VAR 4.99
WONDER WOMAN #770 CVR A TRAVIS MOORE 4.99
WONDER WOMAN #770 CVR B TRAVIS MOORE WRAPAROUND VAR 4.99
WONDER WOMAN EARTH ONE VOL 03 HC 29.99
X-FACTOR #8 3.99
X-MEN BY CHRIS CLAREMONT & JIM LEE OMNIBUS HC VOL 02 NEW PTG 125
YUMMY GOOD GIRL ART OF MATT DIXON SC 14.95
ZOIDS MEGA CLASS FIG ASST 202101
ZORRO IN LAND THAT TIME FORGOT #3 3.99