DC BOOKS LATE AGAIN THIS WEEK!
It appears that the DC books are going to be late again this week. They are unlikely to be on sale on Tuesday but we hope to have them on the shelf by Wednesday.
NEW COMICS THIS WEEK!
BATMAN SECRET FILES CLOWNHUNTER #1 (ONE SHOT) CVR A MICO SUAYAN 4.99
EAT THE RICH #1 (OF 5) CVR A TONG 3.99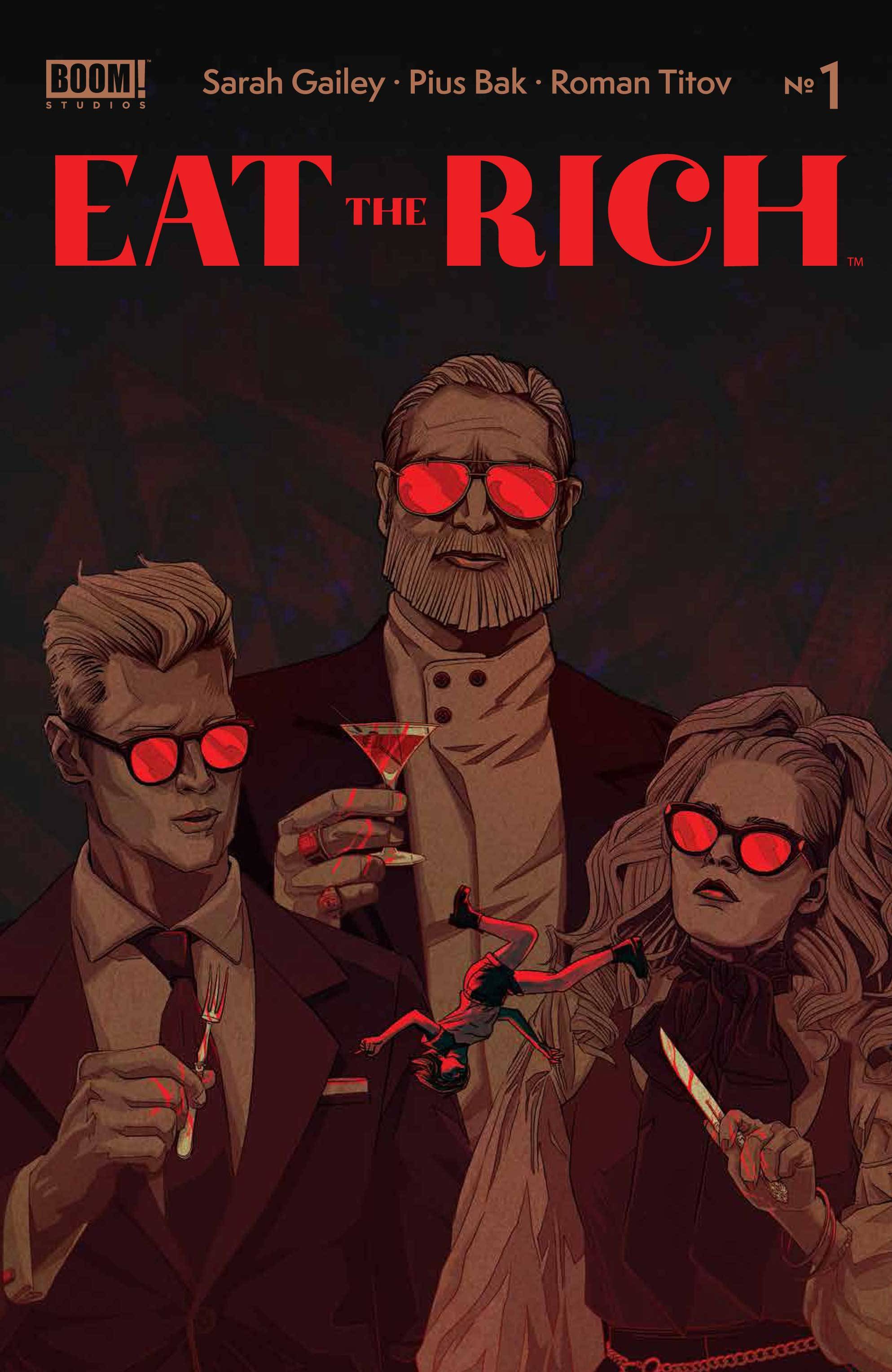 KANG THE CONQUEROR #1 (OF 5) 4.99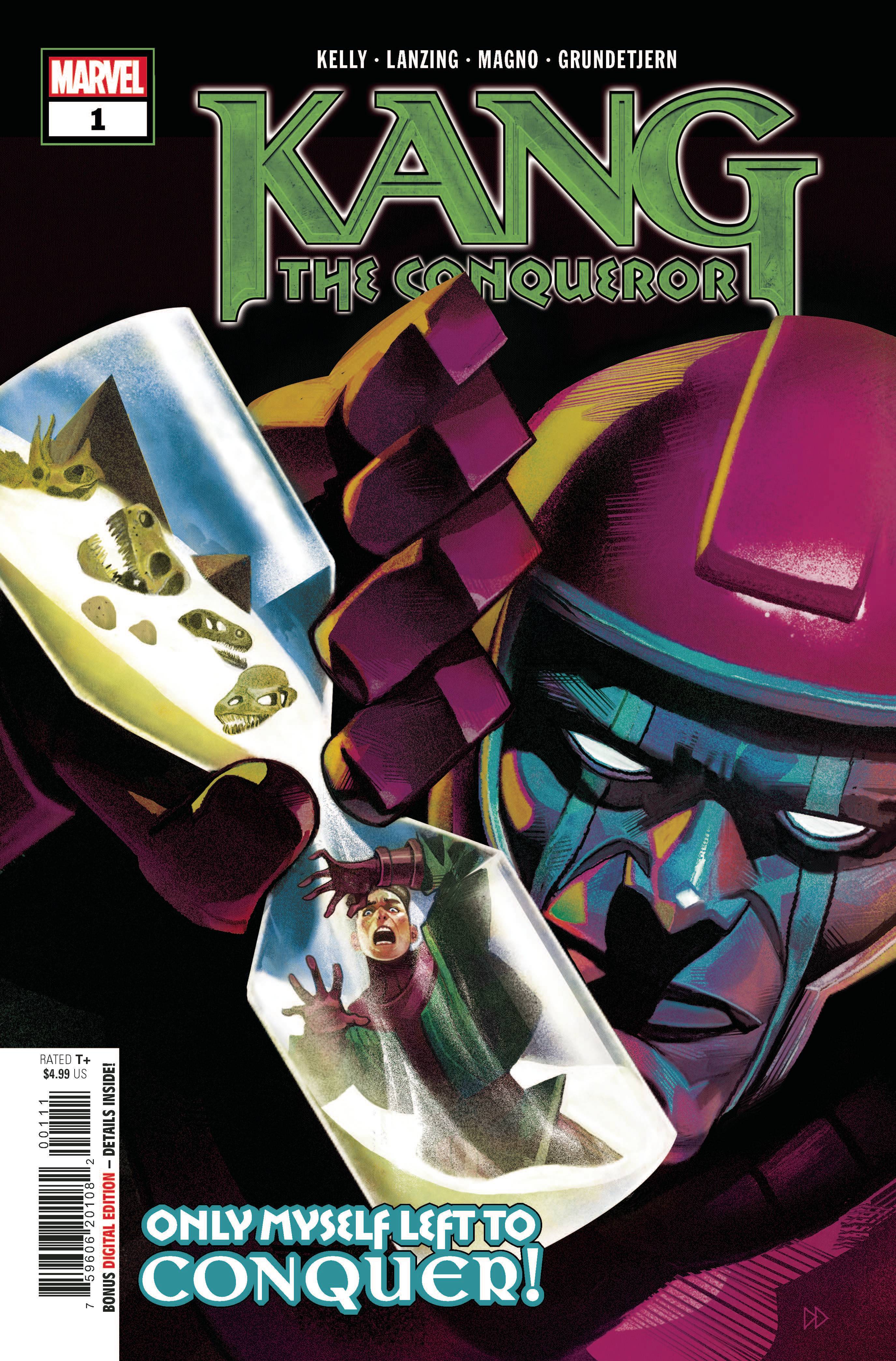 KILLER QUEENS #1 (OF 4) CVR A BALBONI 3.99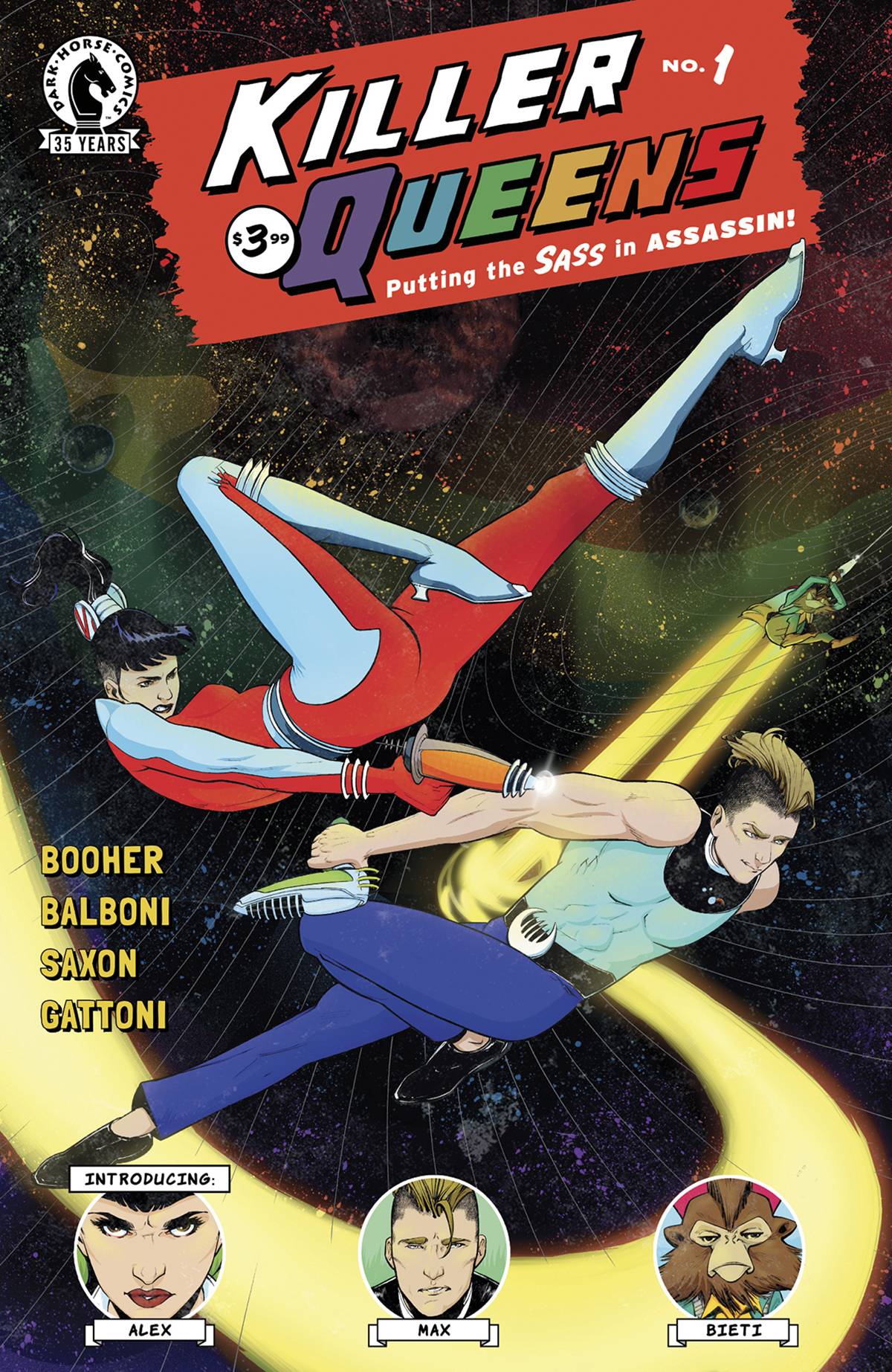 MOON KNIGHT #2 3.99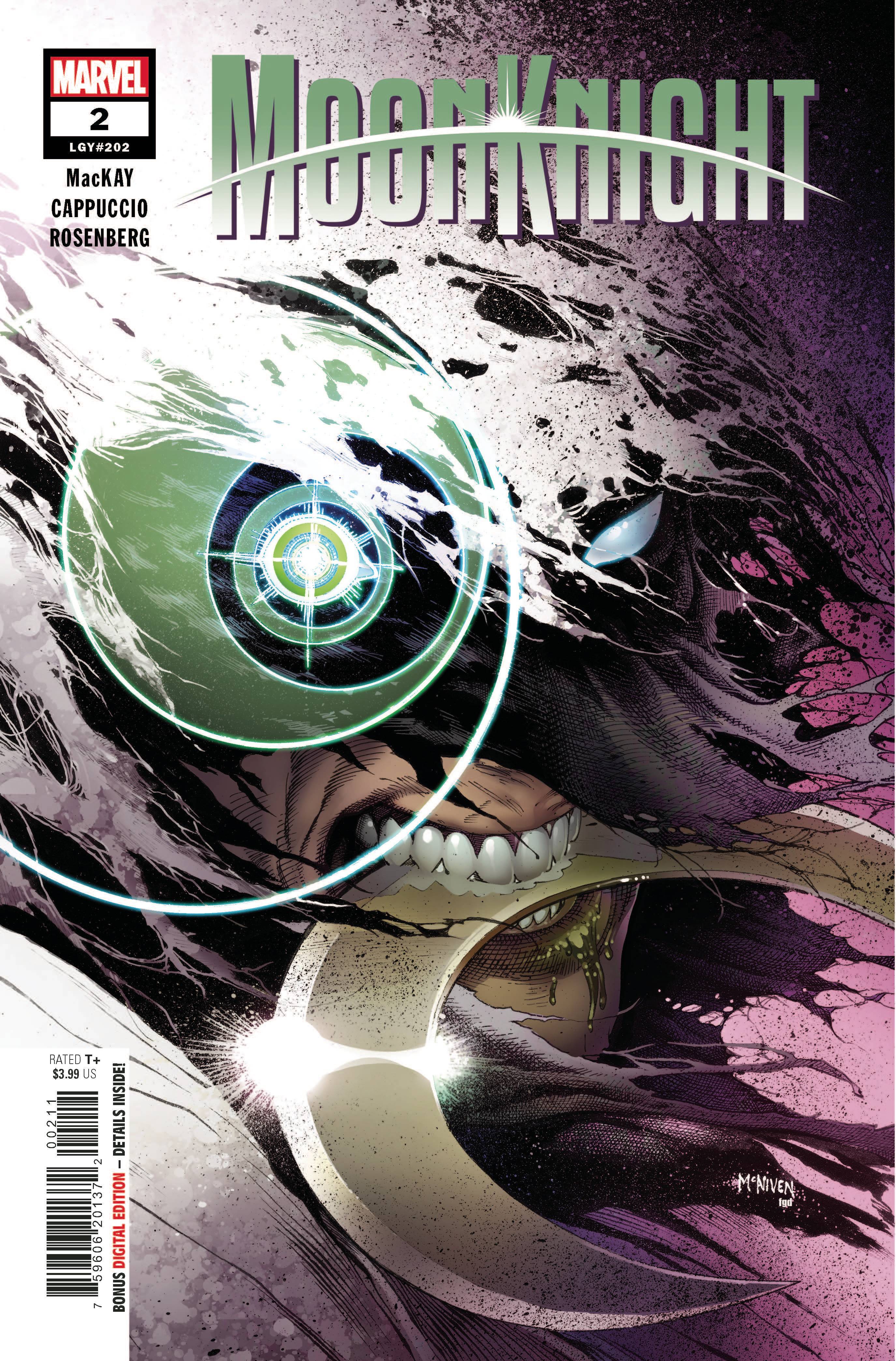 Moon Knight has established his territory, and the people within it are under the protection of his Midnight Mission. But what happens when those very people are turned into weapons against him? When gangs of elderly residents leave a trail of bizarre violence, Moon Knight must put his body, mind and very soul on the line to get to the bottom of it.
X-MEN TRIAL OF MAGNETO #1 (OF 5) 4.99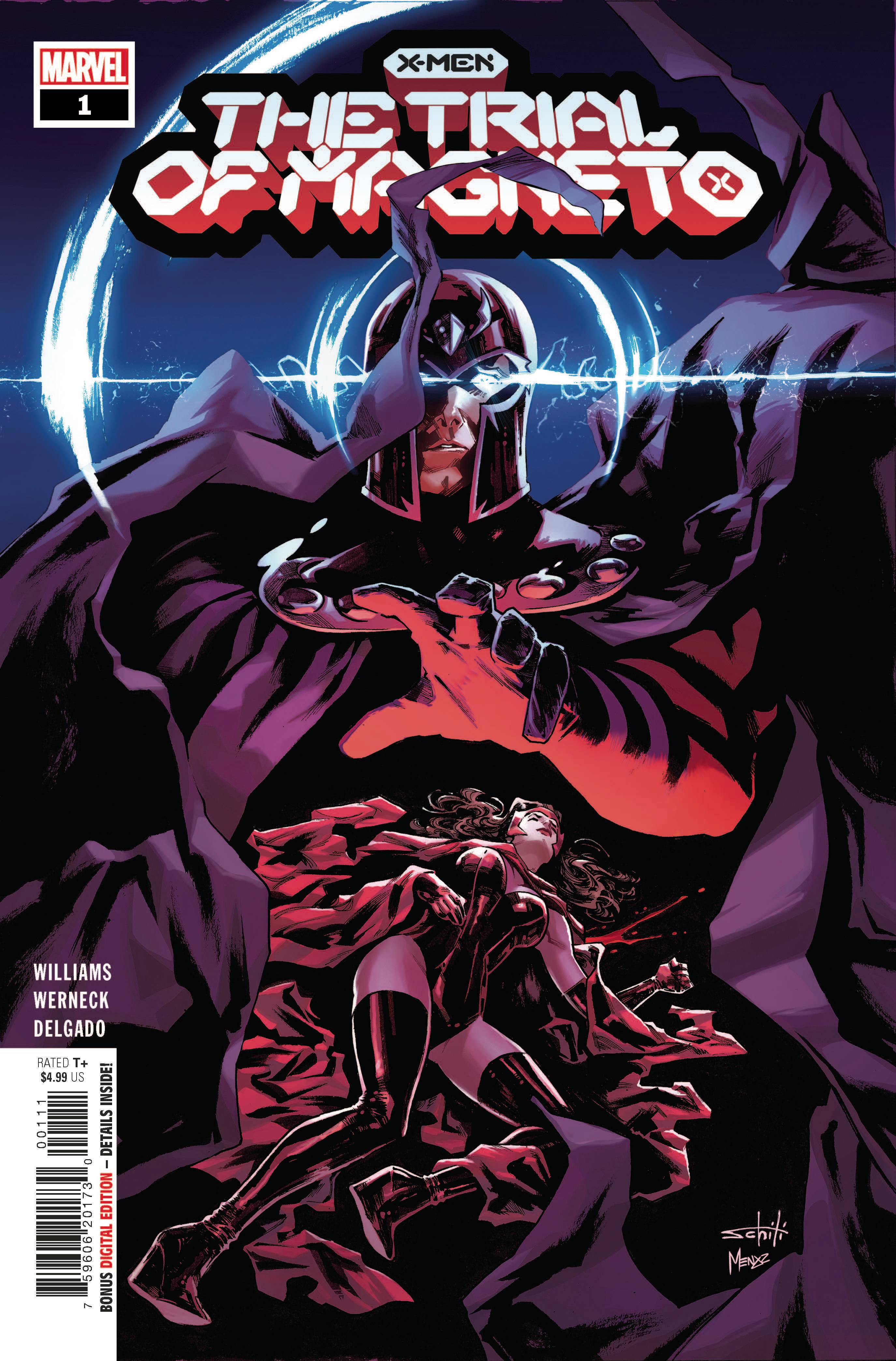 THE STORY THAT WILL SHAKE KRAKOA TO ITS CORE!
A horrific murder. A shocking revelation. A trial that will divide the new mutant nation. Leah Williams and Valerio Schiti bring you a new epic that threatens the Reign of X and will upend the world of mutants. The truth is hidden, the danger is far from over, and the trial has begun
THIS WEEK IN TOYS/STATUES
NBX JACK & SALLY COUTURE DE FORCE 9IN FIGURE 99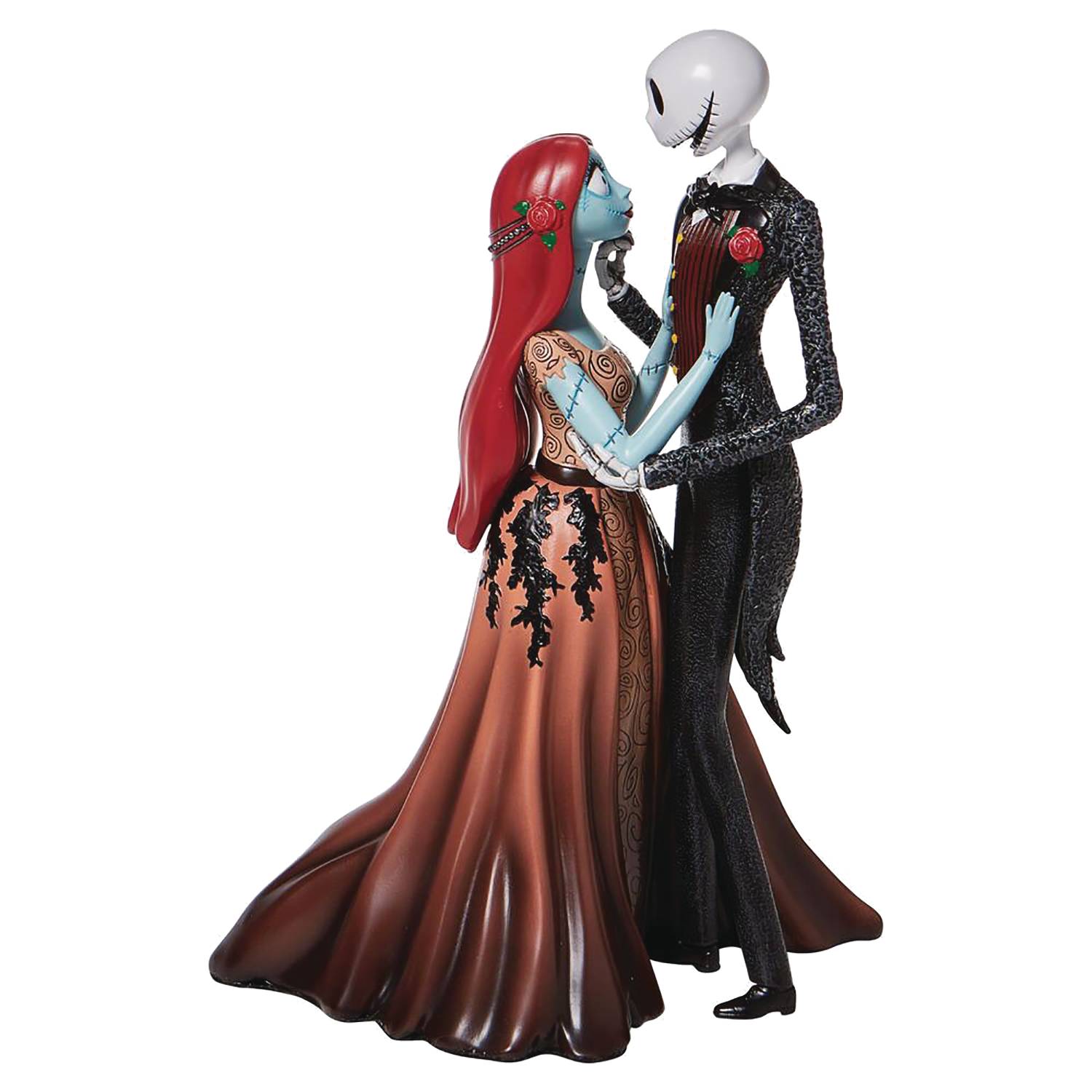 SDCC 2021 THE CROW DLX ACTION FIGURE 39.99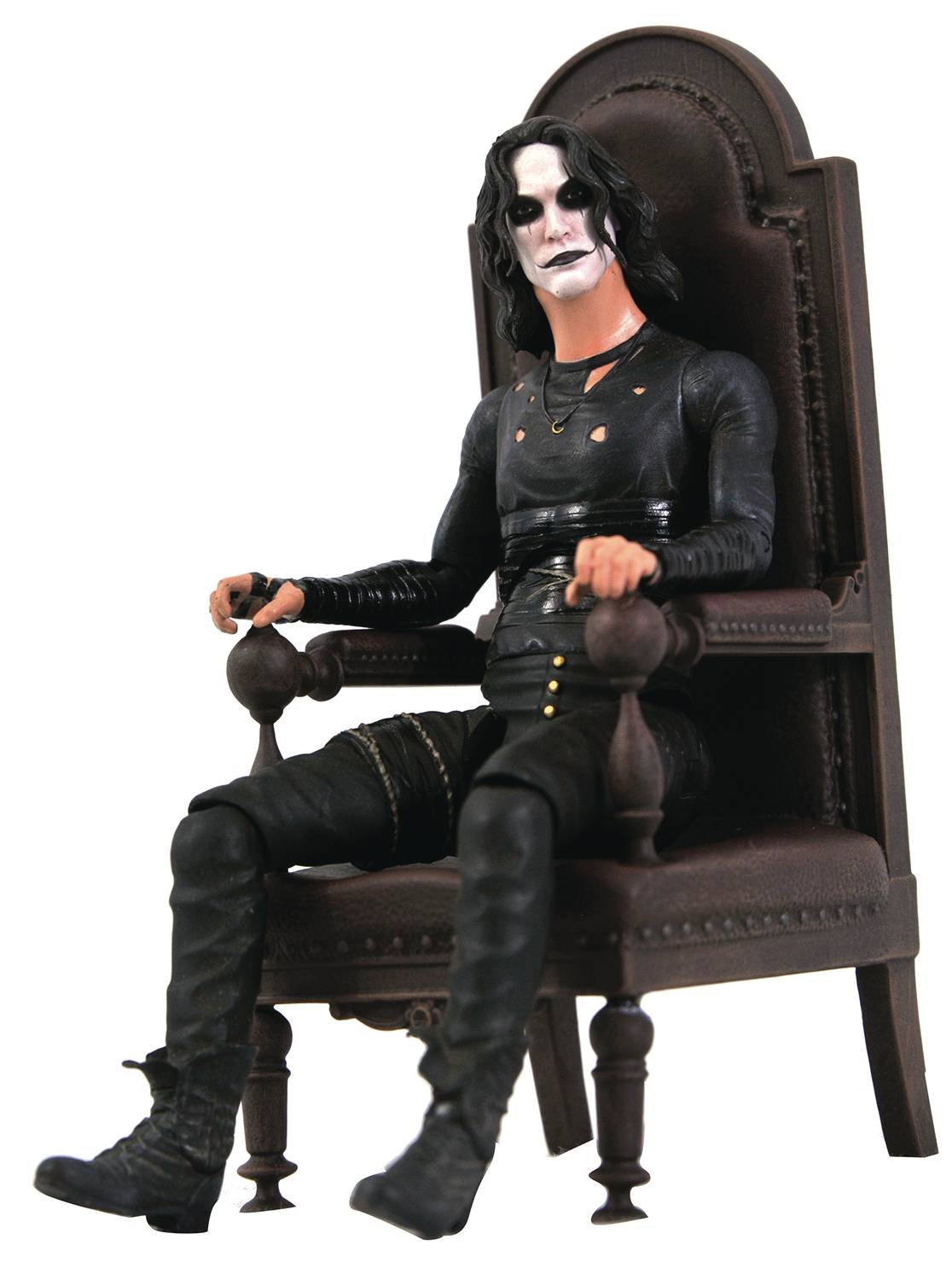 POP TV MAD TV ALFRED E NEUMAN W/ CHASE VIN FIG 11.99
FRAME ARMS GIRL MAGATSUKI KIKKA PLASTIC MODEL KIT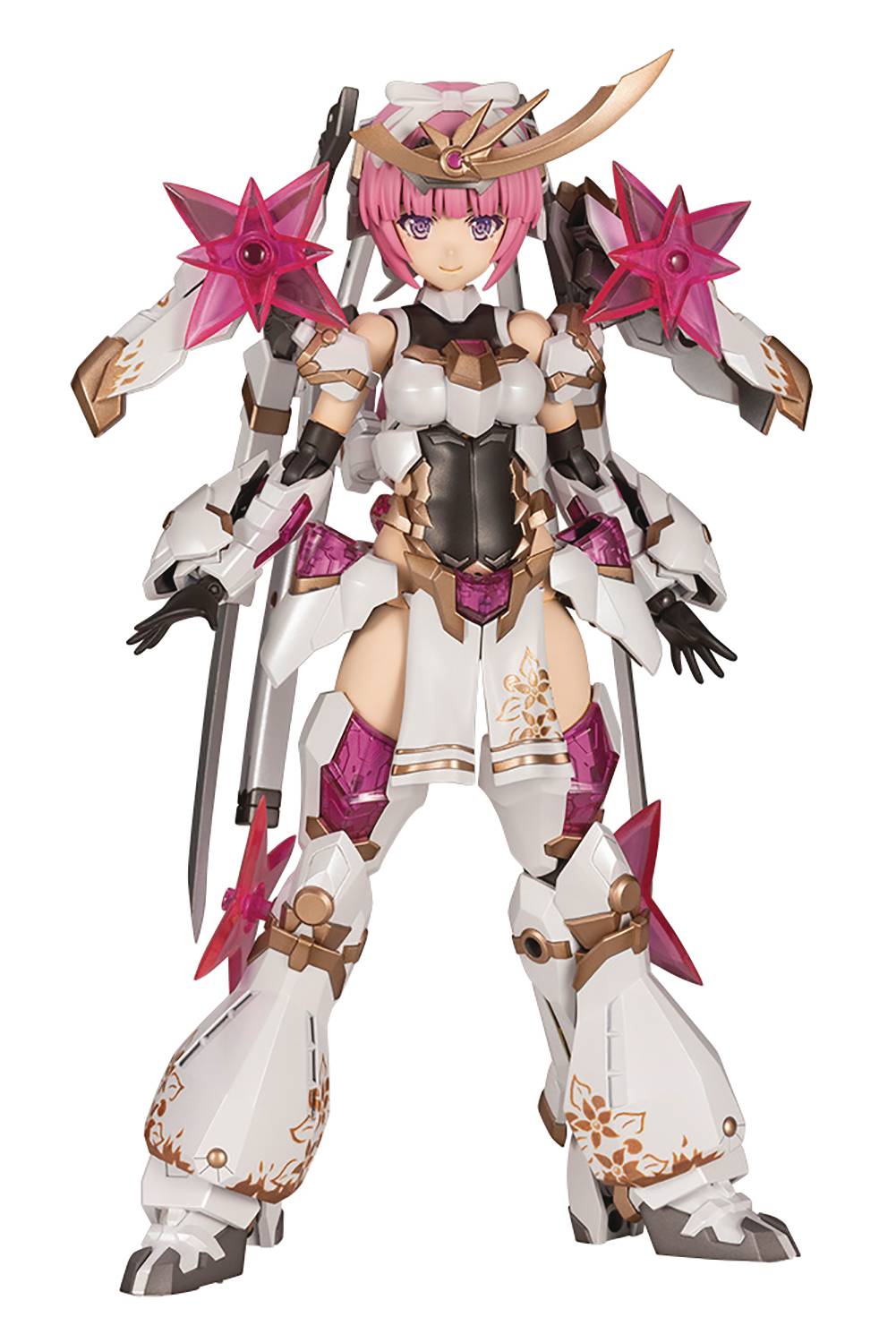 Trade-paperbacks of the Week!
MIGHTY MMW X-MEN STRANGEST SUPER HEROES GN TP VOL 01 DM VAR 15.99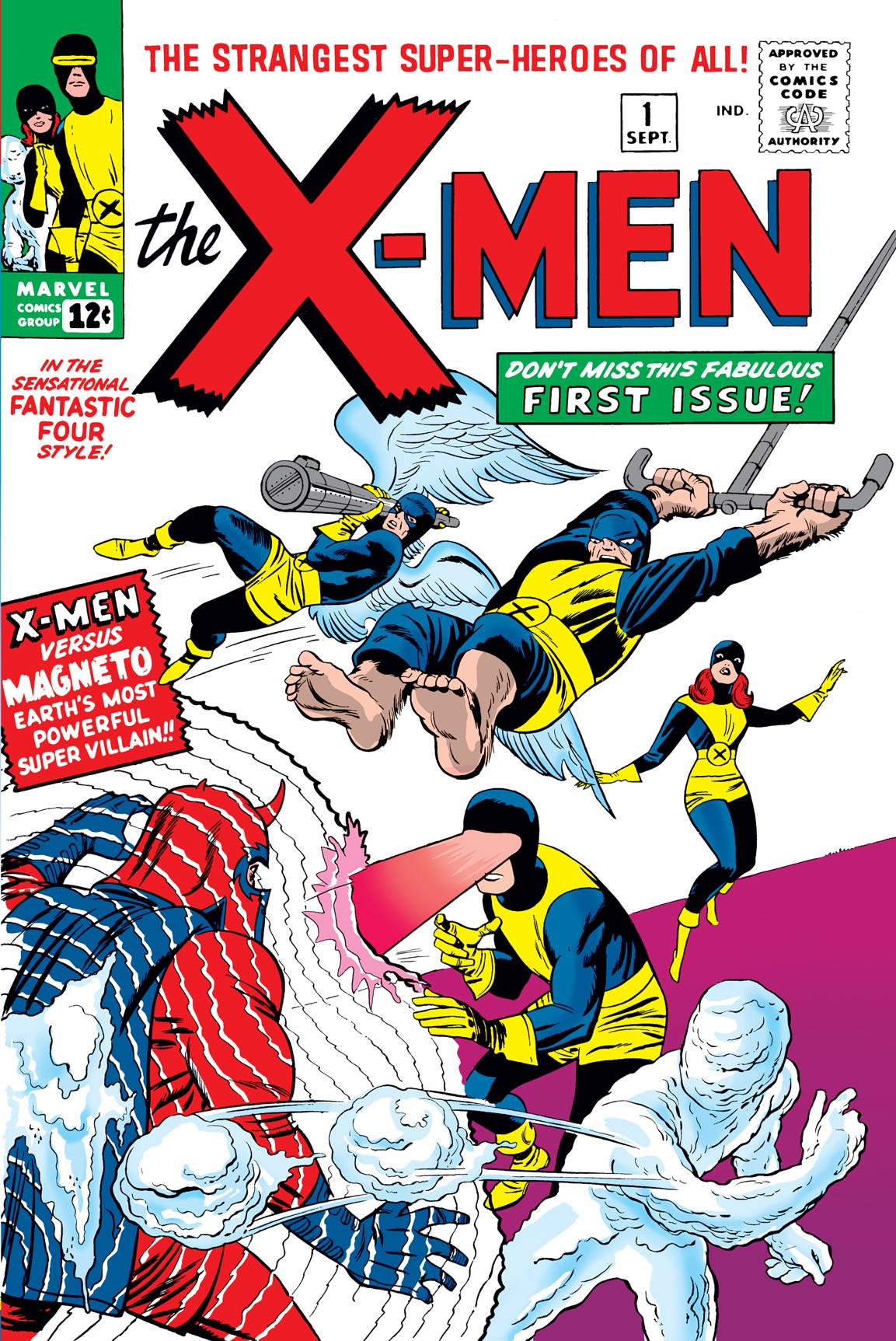 SWEET TOOTH THE RETURN TP 17.99

Acclaimed author Jeff Lemire and colorist José Villarrubia, who first brought you the strange adventures of Gus, the human-deer hybrid boy, dive back into the strange, dark world of their creation. This haunting tale is both new and familiar, as we return to a planet long past the point of devastation. Are Gus's dreams leading him to forge a better future for himself and the other hybrid children? Or are they the dreams of a mind as lost and wandering as its dreamer?

Contains the full original miniseries Sweet Tooth: The Return issues #1-6.
EC ARCHIVES MD HC 49.99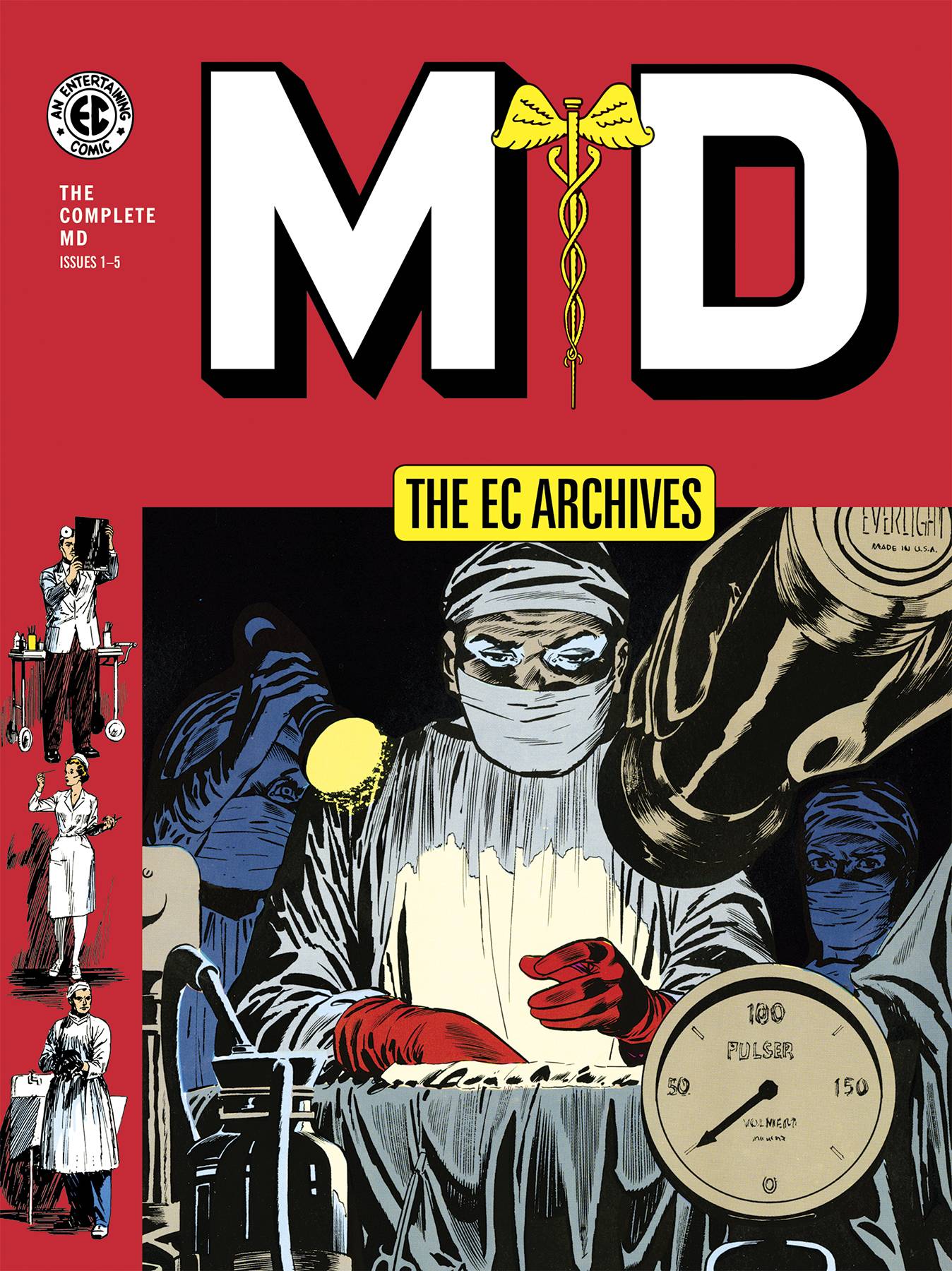 MARVEL-VERSE GN TP DOCTOR STRANGE 9.99
(W) Len Wein, More (A) Marc Campos, More (CA) Kevin Nowlan
The Sorcerer Supreme stars in some of his most magical adventures! Discover how renowned surgeon Stephen Strange's search for a cure for his damaged hands led him instead into a world of magic and mystery! Join him in a mind-bending interdimensional battle with the Dread Dormammu as only Stan Lee and Steve Ditko could present it! A sorrowful Doctor Strange tackles the demonic D'Spayre and learns what life would have been like if he never mastered the mystic arts! The villainous Nicodemus sets his sights on Strange's soul! And when a cosmically powered creature wreaks havoc, can Spider-Man help Doctor Strange web up the holes in the fabric of reality? Collecting UNCANNY ORIGINS #12, DOCTOR STRANGE (1974) #55, MARVEL ADVENTURES SUPER HEROES (2008) #5 and material from STRANGE TALES (1951) #126-127 and MARVEL FANFARE (1982) #5.
MASTER LIST OF PRODUCTS SHIPPING THIS WEEK!
ANNE BONNIE #13 3.99
ASCENDER #18 3.99
ASSASSINS CREED BLADE OF SHAO JUN GN VOL 02 14.99
AVATAR NEXT SHADOW TP 19.99
AVATAR SERIES 4 DLX ACTION FIGURE ASST
BARBARELLA #2 CVR A PARRILLO 3.99
BARBARELLA #2 CVR B CHEW 3.99
BATMAN CATWOMAN #6 (OF 12) CVR A CLAY MANN 4.99
BATMAN CATWOMAN #6 (OF 12) CVR B JIM LEE & SCOTT WILLIAMS 4.99
BATMAN CATWOMAN #6 (OF 12) CVR C TRAVIS CHAREST 4.99
BATMAN SECRET FILES CLOWNHUNTER #1 (ONE SHOT) CVR A MICO SUAYAN 4.99
BATMAN SECRET FILES CLOWNHUNTER #1 (ONE SHOT) CVR B KOFI OFOSU 5.99
BATTLE ANGEL ALITA MARS CHRONICLE GN VOL 07 10.99
BERMUDA #2 (OF 4) 4.99
BEYOND THE BREACH #2 3.99
BLACK CAT #9 3.99
BLACK CAT #9 LUPACCHINO CONNECTING VAR 3.99
BLACK CAT #9 NETEASE MARVEL GAMES VAR 3.99
BLACK HAMMER VISIONS #7 (OF 8) 3.99
BLACK OF HEART TP 19.99
BLADE RUNNER ORIGINS #5 3.99
BLADE RUNNER ORIGINS TP 17.99
BROKEN SOULS BALLAD #1 2ND PTG 3.99
CATWOMAN #34 CVR A YANICK PAQUETTE 3.99
CATWOMAN #34 CVR B JENNY FRISON 4.99
CIMMERIAN MAN-EATERS OF ZAMBOULA #2 CVR A MARION 3.99
CIMMERIAN MAN-EATERS OF ZAMBOULA #2 CVR B MELI 3.99
CIMMERIAN MAN-EATERS OF ZAMBOULA #2 CVR C RECHT 3.99
CIMMERIAN MAN-EATERS OF ZAMBOULA #2 CVR D CASAS 3.99
COMPASS #3 (OF 5) 3.99
CRIMSON FLOWER TP 19.99
CRITICAL ROLE VOX MACHINA ORIGINS III #3 (OF 6) 3.99
DAMNED CURSED CHILDREN TP 19.99
DB SUPER CHOSENSHIRETSUDEN II V5 BARDOCK FIG 29.99
DB SUPER WORLD COLL V6 BATTLE OF SAIYANS 12PC BMB FIG ASST
DC COLLECTOR BUILD-A 7IN SCALE AF WV4 ASST
DC COMICS POISON IVY RETURNS BISHOUJO LTD ED PX STATUE
DC JUSTICE LEAGUE 7IN SCALE MEGA AF ASST
DC POSTER PORTFOLIO JAE LEE TP 24.99
DIE!NAMITE LIVES #3 CVR A PARRILLO 3.99
DIE!NAMITE LIVES #3 CVR B SUYDAM 3.99
DIE!NAMITE LIVES #3 CVR C LINSNER 3.99
DISNEY CRUELLA MANGA BLACK WHITE & RED GN 14.99
DOWN RIVER PEOPLE ORIGINAL GN 19.99
DRAGON BALL MATCH MAKERS MAJUNIOR FIG 29.99
DRAGON BALL MATCH MAKERS SON GOKU FIG 29.99
DRAGON BALL Q-POSKET LAUNCH VER A 29.99
DRAGON BALL Z GRANDISTA NERO BARDOCK FIG 41.99
DRAGON BALL Z SOLID EDGE WORKS V1 SON GOKU FIG 29.99
DRAGON BALL Z SOLID EDGE WORKS V1 SUPER SAIYAN SON GOKU FIG 29.99
DRAGONBALL SUPER SON GOKU FES V14 SON GOKU FIG 29.99
EAT THE RICH #1 (OF 5) CVR A TONG 3.99
EAT THE RICH #1 (OF 5) CVR B CAREY 3.99
EAT THE RICH #1 (OF 5) CVR C FRISON 3.99
EC ARCHIVES MD HC 49.99
ELRIC DREAMING CITY #1 3.99
EXTRAORDINARY #3 3.99
FIREFLY BRAND NEW VERSE #6 (OF 6) CVR A KHALIDAH 4.99
FIREFLY BRAND NEW VERSE #6 (OF 6) CVR B FISH 4.99
FLASH #773 CVR A BRANDON PETERSON 3.99
FLASH #773 CVR B JORGE CORONA 4.99
FLASH #773 CVR C ALAN QUAH THE SUICIDE SQUAD MOVIE 4.99
FLASH CROSSOVER CRISIS SC VOL 02 SUPERGIRLS SACRIFICE 8.99
FOUR FISTED TALES ANIMALS IN COMBAT GN 24.95
FRAME ARMS GIRL BASELARD ANIMATION VER PLASTIC MDL KIT
FRAME ARMS GIRL MAGATSUKI KIKKA PLASTIC MODEL KIT
FRAME ARMS RF-12 WILBER NINE RE2 PLASTIC MDL KIT
FRAME ARMS RF-12B SECOND JIVE RE2 PLASTIC MDL KIT
FRAME ARMS WILBER NINE & SECOND JIVE FME MDL KIT ARMOR SET
G FAN #132 7.95
GAMMA FLIGHT #3 (OF 5) 3.99
GAMMA FLIGHT #3 (OF 5) HOTZ VAR 3.99
GAMMA FLIGHT #3 (OF 5) PACHECO CONNECTING VAR 3.99
GI JOE SUPER CYBORG COBRA BAT CLEAR FIGURE
GOD OF TREMORS ONE SHOT CVR A KOWALSKI 6.99
GODZILLA MONSTERS & PROTECTORS #5 (OF 5) CVR A SCHOENING 3.99
GODZILLA MONSTERS & PROTECTORS #5 (OF 5) CVR B PHOTO CVR 3.99
GOTHAM CITY MONSTERS TP 17.99
GUARDIANS OF THE GALAXY #17 ANHL 3.99
GUARDIANS OF THE GALAXY #17 NETEASE MARVEL GAMES VAR ANHL 3.99
GUNDAM G FRAME MOBILE SUIT GUNDAM V13 5PC BMB DS
HARLEY QUINN TALKING FIGURE & ILLUS BOOK KIT 13.95
HEAVY METAL #309 CVR B FUNG 13.99
HEROES REBORN TP EARTHS MIGHTIEST HEROES 34.99
HOME #5 (OF 5) 3.99
HOME SICK PILOTS #8 CVR A WIJNGAARD 3.99
HOT VALLEY DAYS & COCAINE NIGHTS TP 19.99
IRON MAN #11 3.99
IRON MAN #11 NETEASE MARVEL GAMES VAR 3.99
IRON MAN MY MIGHTY MARVEL FIRST BOOK BOARD BOOK 10.99
JONNA AND THE UNPOSSIBLE MONSTERS #5 3.99
JUPITERS LEGACY REQUIEM #3 (OF 12) CVR A EDWARDS 3.99
JUPITERS LEGACY REQUIEM #3 (OF 12) CVR D NETFLIX PHOTO CVR 3.99
KABUKI OMNIBUS TP VOL 04 29.99
KANG THE CONQUEROR #1 (OF 5) 4.99
KANG THE CONQUEROR #1 (OF 5) BUSTOS STORMBREAKERS VAR 4.99
KANG THE CONQUEROR #1 (OF 5) CABAL STORMBREAKERS VAR 4.99
KANG THE CONQUEROR #1 (OF 5) CARNERO STORMBREAKERS VAR 4.99
KANG THE CONQUEROR #1 (OF 5) CASSARA STORMBREAKERS VAR 4.99
KANG THE CONQUEROR #1 (OF 5) COELLO STORMBREAKERS VAR 4.99
KANG THE CONQUEROR #1 (OF 5) GLEASON STORMBREAKERS VAR 4.99
KANG THE CONQUEROR #1 (OF 5) MOMOKO STORMBREAKERS VAR 4.99
KANG THE CONQUEROR #1 (OF 5) NAUCK HEADSHOT VAR 4.99
KANG THE CONQUEROR #1 (OF 5) SILVA STORMBREAKERS VAR 4.99
KANG THE CONQUEROR #1 (OF 5) YOUNG VAR 4.99
KILLER QUEENS #1 (OF 4) CVR A BALBONI 3.99
KILLER QUEENS #1 (OF 4) CVR B ABLES 3.99
KILLER QUEENS #1 (OF 4) CVR C BARTEL 3.99
LAZARUS RISEN #6 7.99
LEGENDS OF THE DARK KNIGHT #4 CVR A MAX DUNBAR 3.99
LEGENDS OF THE DARK KNIGHT #4 CVR B RAFAEL ALBUQUERQUE 4.99
LEVEL 1 DEMON LORD AND ONE ROOM HERO GN VOL 01 12.99
LUMBERJANES TP VOL 19 14.99
MAN-EATERS CURSED #2 (OF 5) 3.99
MARAUDERS #23 3.99
MARAUDERS #23 ASPINALL VAR 3.99
MARAUDERS BY GERRY DUGGAN TP VOL 03 19.99
MARJORIE FINNEGAN TEMPORAL CRIMINAL #4 3.99
MARVEL GALLERY COMIC DAYS OF FUTURE PAST WOLVERINE STATUE 49.99
MARVEL SELECT TITANIUM MAN AF 29.99
MARVEL-VERSE GN TP DOCTOR STRANGE 9.99
MASKED RIDER SER INTERNAL STR MASKED RIDER 1 SAKURA JIMA FIG 29.99
MEGAMI DEICE SOL HORNET LOW VISIBILITY PLASTIC MDL KIT
MEGAMI DEICE SOL ROAD RUNNER LOW VISIBILITY PLASTIC MDL KIT
MIGHTY MMW X-MEN STRANGEST SUPER HEROES GN TP VOL 01 CHO CVR 15.99
MIGHTY MMW X-MEN STRANGEST SUPER HEROES GN TP VOL 01 DM VAR 15.99
MILES MORALES SPIDER-MAN ANNUAL #1 CONNECTING VAR INFD 4.99
MILES MORALES SPIDER-MAN ANNUAL #1 INFD 4.99
MOBILE SUIT GUNDAM THUNDERBOLT GN VOL 16 14.99
MONDAY MONDAY RIVERS OF LONDON #2 3.99
MOON KNIGHT #2 3.99
MOON KNIGHT #2 MOMOKO VAR 3.99
MOON KNIGHT #2 NETEASE MARVEL GAMES VAR 3.99
MOTHS #3 3.99
MOTU ORIGINS CASTLE GRAYSKULL PLAYSET
MY HERO ACADEMIA 6.5IN PLUSH SER 2 ASST
MY HERO ACADEMIA THE AMAZING HEROES V12 HAWKS FIG 29.99
NBX JACK & SALLY COUTURE DE FORCE 9IN FIGURE 99
NIGHTMARE BEFORE CHRISTMAS 4X6IN PICTURE FRAME 30
NIGHTMARE BEFORE CHRISTMAS MIRROR MOON #2 3.99
NIGHTWING #83 CVR A BRUNO REDONDO 3.99
NIGHTWING #83 CVR B MAX DUNBAR 4.99
NOCTERRA #6 CVR A DANIEL & MOREY 3.99
NOCTERRA #6 CVR B LUPACCHINO & MCCAIG 3.99
NOCTERRA #6 CVR C DANIEL & MAIOLO 3.99
ONE PIECE GLITTER & GLAMOUR NICO ROBIN KUNG FU FIG VER A 29.99
ONE PIECE GLITTER & GLAMOUR NICO ROBIN KUNG FU FIG VER B 29.99
POP DC SUPERMAN ACTION COMIC VINYL FIG 15.99
POP DISNEY LUCA GIULIA MARCOVALDO VIN FIG 11.99
POP GI JOE V1 SNAKE EYES VINYL FIG 11.99
POP MOVIES HAMILTON PEGGY VINYL FIG 11.99
POP ROCKS YUNGBLUD VIN FIG 11.99
POP TV MAD TV ALFRED E NEUMAN W/ CHASE VIN FIG 11.99
POP TV QUEENS GAMBIT BETH HARMON VINYL FIGURE 11.99
POWER RANGERS #10 CVR A SCALERA 3.99
POWER RANGERS #10 CVR B LEGACY 3.99
POWER RANGERS TP VOL 02 16.99
PSYCHOTIC TP 22.99
RADIANT BLACK #7 CVR A DI NICUOLO 3.99
RADIANT BLACK #7 CVR B WATANABE 3.99
RADIANT BLACK TP VOL 01 9.99
RANGERS OF THE DIVIDE #4 (OF 4) 3.99
REIGN OF X TP VOL 03 17.99
RUBIKS CHARACTION CUBE DC COMICS BATMAN 19.99
RUNAWAYS BY ROWELL AND ANKA TP VOL 03 THAT WAS YESTERDAY 17.99
SACRED SIX #12 3.99
SAVAGE HEARTS #2 (OF 5) 3.99
SAVE YOURSELF #3 (OF 4) 4.99
SCOOBY-DOO WHERE ARE YOU #111 2.99
SDCC 2021 GODZILLA SMASHIES PX STRESS DOLL 3PC SET 36
SDCC 2021 THE CROW DLX ACTION FIGURE 39.99
SECOND CHANCES #1 3.99
SERIAL #6 3.99
SHAZAM #2 (OF 4) CVR A CLAYTON HENRY 3.99
SHAZAM #2 (OF 4) CVR B RAFA SANDOVAL 4.99
SHIORIS DIARY GN VOL 01 13.99
SINISTER WAR #3 (OF 4) 4.99
SINISTER WAR #3 (OF 4) BAGLEY CONNECTING VAR 4.99
SINISTER WAR #3 (OF 4) BALDEON HANDBOOK VAR 4.99
SPIDER-WOMAN #14 3.99
SPIDER-WOMAN #14 NETEASE MARVEL GAMES VAR 3.99
STARMAN COMPENDIUM 1 TP 59.99
STAR WARS #16 NAKAYAMA WANTED POSTER VAR WOBH 3.99
STAR WARS #16 SPROUSE LUCASFILM 50TH VAR WOBH 3.99
STAR WARS #16 WOBH 3.99
STAR WARS ADVENTURES (2021) #8 3.99
STAR WARS HIGH REPUBLIC ADVENTURES #7 3.99
STAR WARS THE MANDALORIAN THE CHILD WITH CUP PVC BANK 19.99
STAR WARS WAR BOUNTY HUNTERS #3 (OF 5) 3.99
STAR WARS WAR BOUNTY HUNTERS #3 (OF 5) JTC ACTION FIGURE VAR 3.99
STAR WARS WAR BOUNTY HUNTERS #3 (OF 5) WANTED POSTER VAR 3.99
SUPERGIRL WOMAN OF TOMORROW #3 (OF 8) CVR A BILQUIS EVELY 4.99
SUPERGIRL WOMAN OF TOMORROW #3 (OF 8) CVR B DAVID MACK VAR 4.99
SUPERMAN AND THE AUTHORITY #2 (OF 4) CVR A MIKEL JANIN 4.99
SUPERMAN AND THE AUTHORITY #2 (OF 4) CVR B TREVOR HAIRSINE 5.99
SUPERMAN RED & BLUE #6 (OF 6) CVR A EVAN DOC SHANER 5.99
SUPERMAN RED & BLUE #6 (OF 6) CVR B GABRIELE DELL OTTO VAR 5.99
SUPERMAN RED & BLUE #6 (OF 6) CVR C KEVIN EASTMAN VAR 5.99
SWEET TOOTH THE RETURN TP 17.99
SW MANDALORIAN CHILD TRANSFORMING PLUSH
SW BLACK SERIES FIRST ORDER STORMTROOPER HELMET
TALES FROM HARROW COUNTY FAIR FOLK #2 (OF 4) 3.99
THAT TIME I GOT REINCARNATED OTHERWORLDER V5 BENIMARU FIG 29.99
THAT TIME I GOT REINCARNATED OTHERWORLDER V5 SHUNA FIG 29.99
THE MARVELS #4 3.99
THE QUINTESSENTIAL QUINTUPLETS NINO NAKANO FIG 29.99
THEY FELL FROM THE SKY TP 14.99
TIME BEFORE TIME #4 3.99
TRUTH & JUSTICE #7 (OF 7) CVR A EFREN ANACLETO 4.99
TRUTH & JUSTICE #7 (OF 7) CVR B JUNGGEUN YOON 5.99
TWO MOONS TP VOL 01 16.99
UNTOLD HORROR HC 39.99
URUSEI YATSURA GN VOL 11 19.99
URUSEI YATSURA Q-POSKET LUM II FIG VER B 29.99
VINYL SODA FRANKENSTEIN JR W/ MT CHASE 13.99
VINYL SODA THE GOONIES SLOTH W/ CHASE 13.99
WALKING DEAD DLX #21 CVR A FINCH & MCCAIG 3.99
WALKING DEAD DLX #21 CVR B MOORE & MCCAIG 3.99
WARHAMMER 40K SISTERS BATTLE #1 (OF 5) 4.99
WARHAMMER 40K SISTERS BATTLE #1 (OF 5) VAR 4.99
WATCHER TP 12.99
WAY OF X #5 3.99
WAY OF X #5 BALDEON VAR 3.99
WITCH FOR HIRE GN 12.99
X-CORP #4 3.99
X-CORP #4 LOPEZ VAR 3.99
X-MEN TRIAL OF MAGNETO #1 (OF 5) 4.99
X-MEN TRIAL OF MAGNETO #1 (OF 5) ARTGERM VAR 4.99
X-MEN TRIAL OF MAGNETO #1 (OF 5) BROOKS VAR 4.99
X-MEN TRIAL OF MAGNETO #1 (OF 5) MOMOKO VAR 4.99
X-MEN TRIAL OF MAGNETO #1 (OF 5) NAUCK HEADSHOT VAR 4.99
X-MEN TRIAL OF MAGNETO #1 (OF 5) ROMITA VAR 4.99
X-MEN TRIAL OF MAGNETO #1 (OF 5) TORQUE SPOILER VAR 4.99
X-O MANOWAR (2020) #5 CVR A RAHZZAH3.99
ZOM 100 BUCKET LIST OF THE DEAD GN VOL 03 12.99