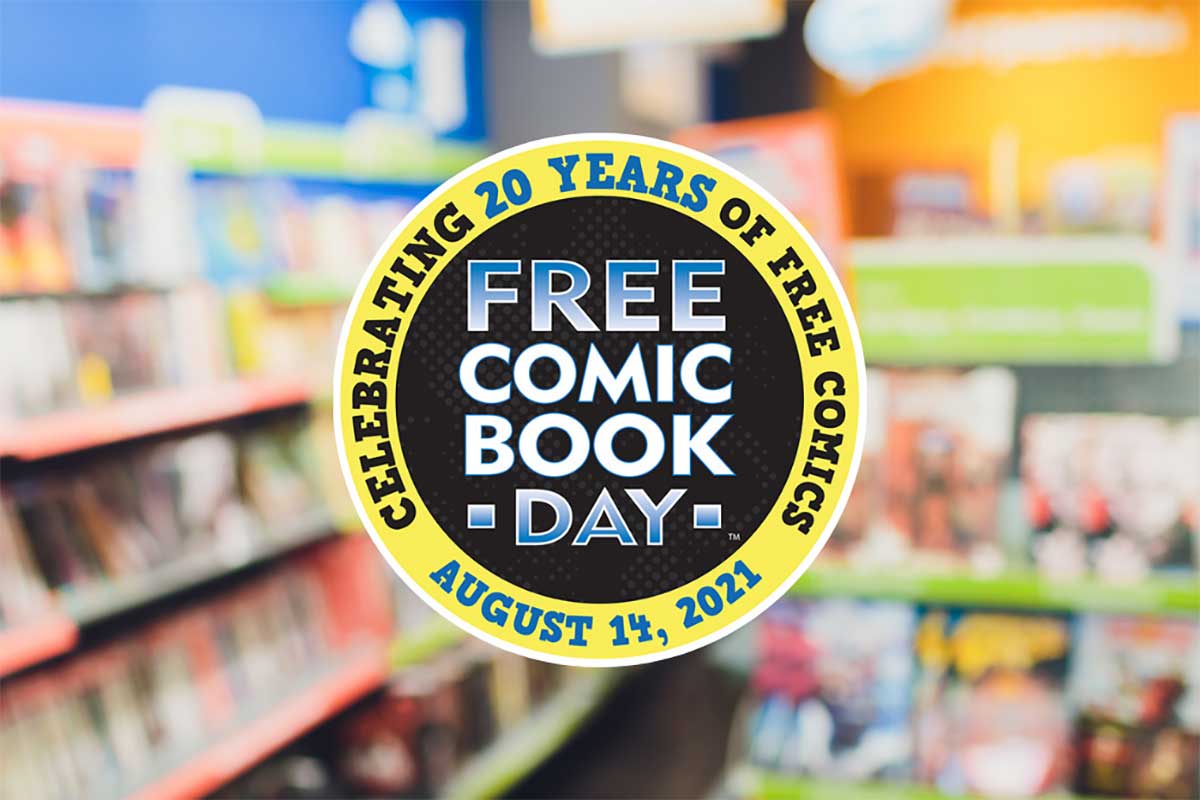 (W
NEW COMICS THIS WEEK!
BATMAN 89 #1 (OF 6) CVR A JOE QUINONES 3.99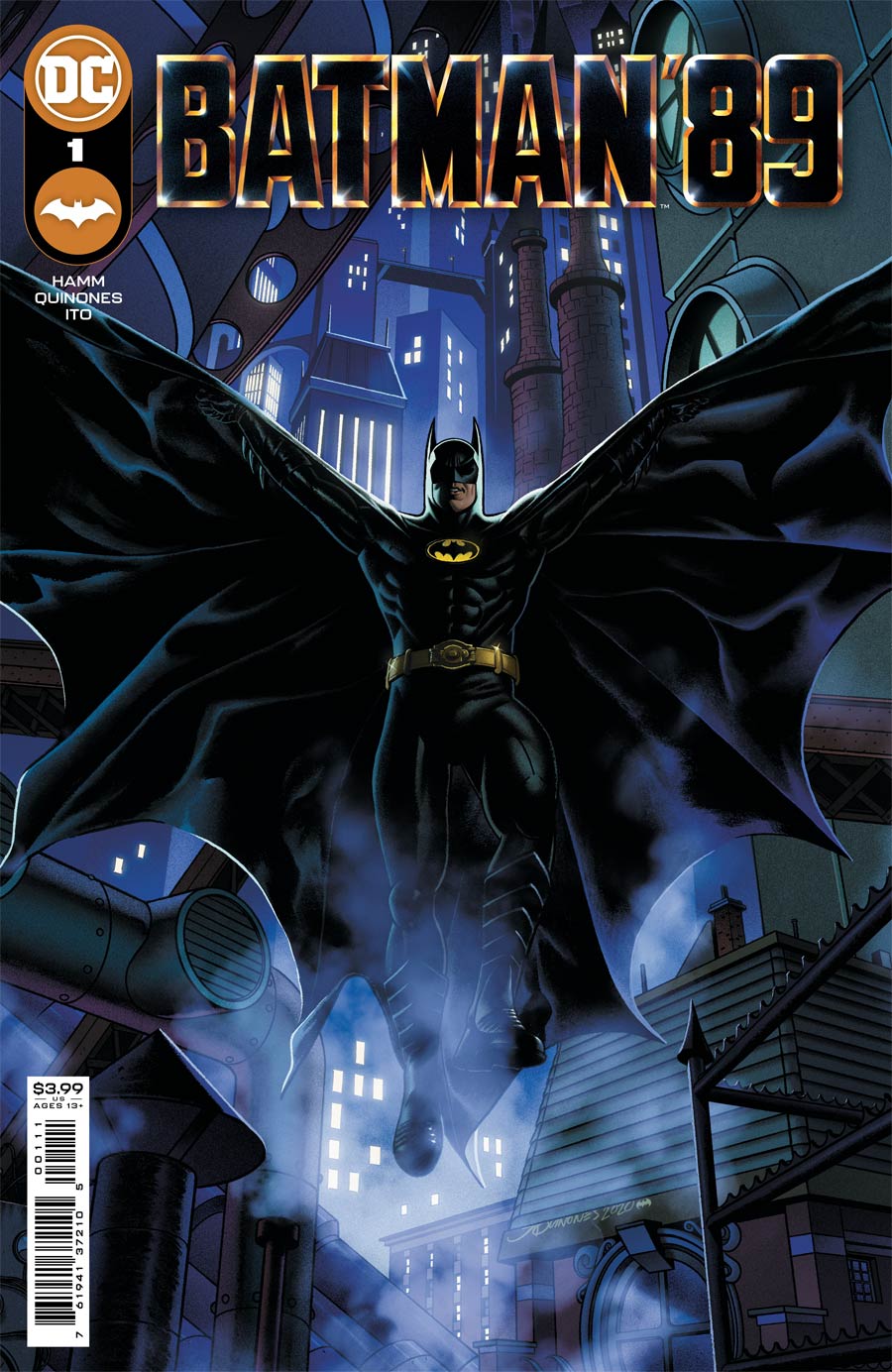 DEFENDERS #1 (OF 5) 3.99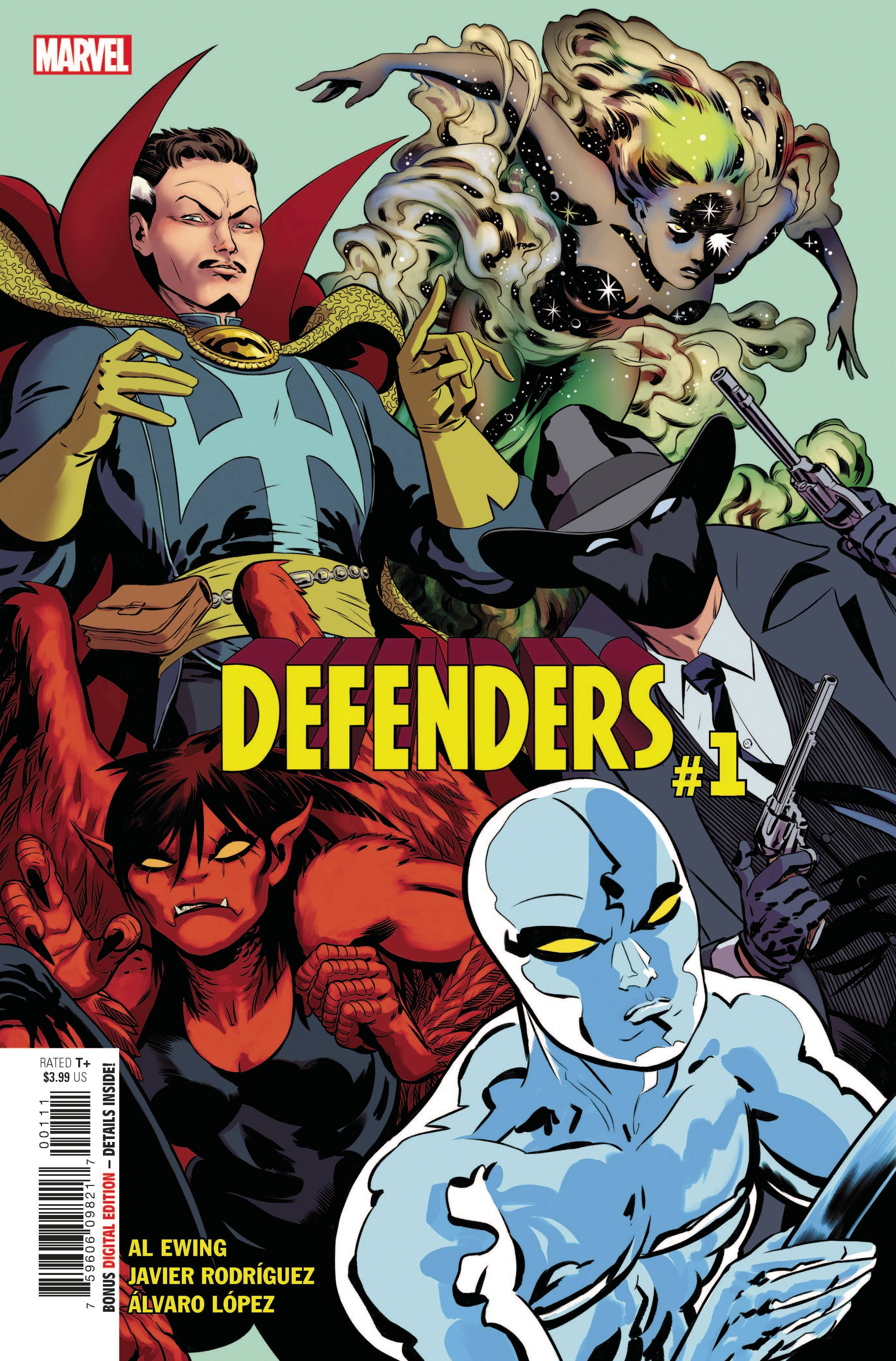 KISS PHANTOM OBSESSION #1 CVR E PHOTO 3.99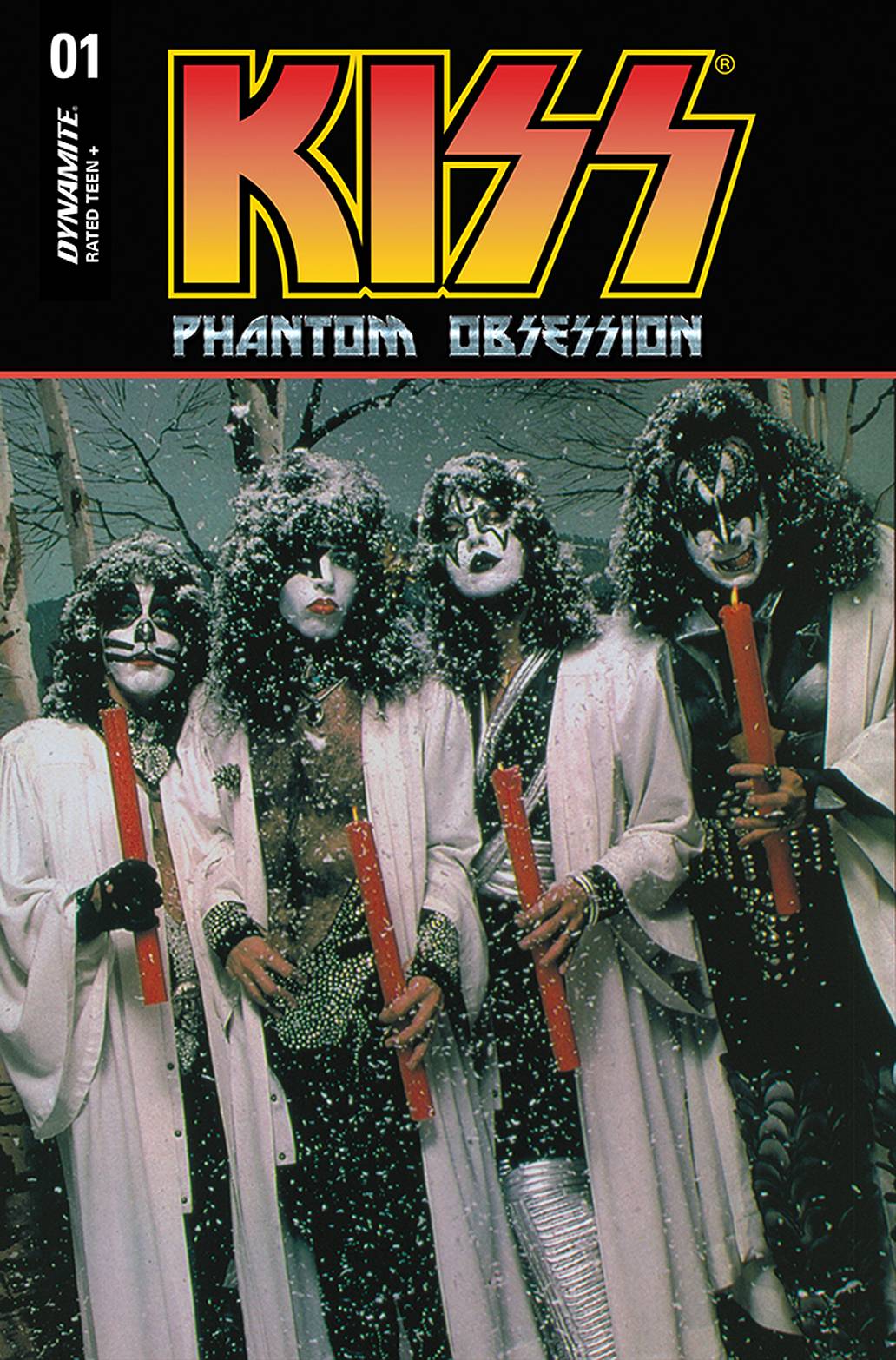 HARDWARE SEASON ONE #1 (OF 6) CVR A MATEUS MANHANINI 3.99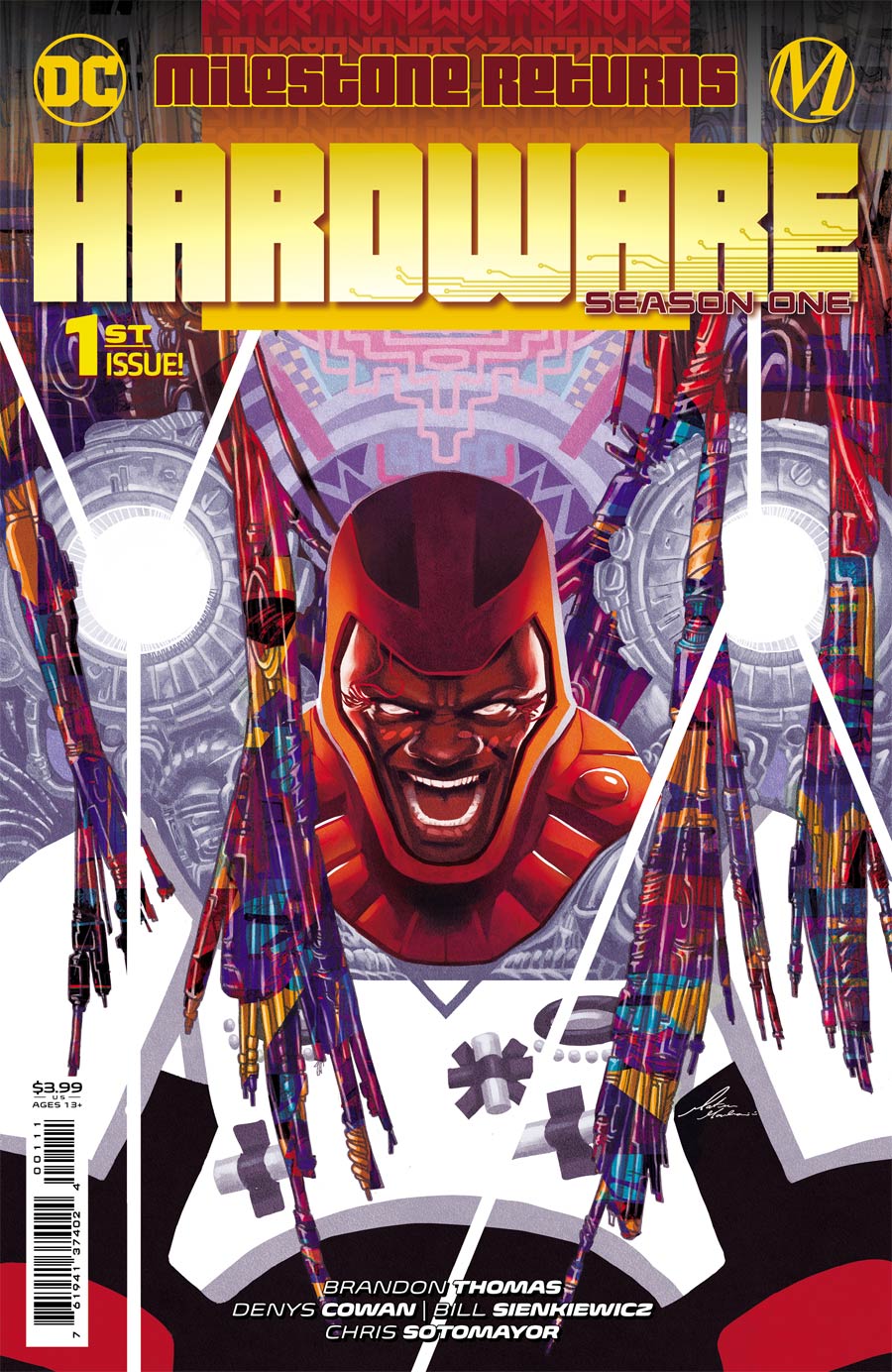 STAR WARS HIGH REPUBLIC #8 3.99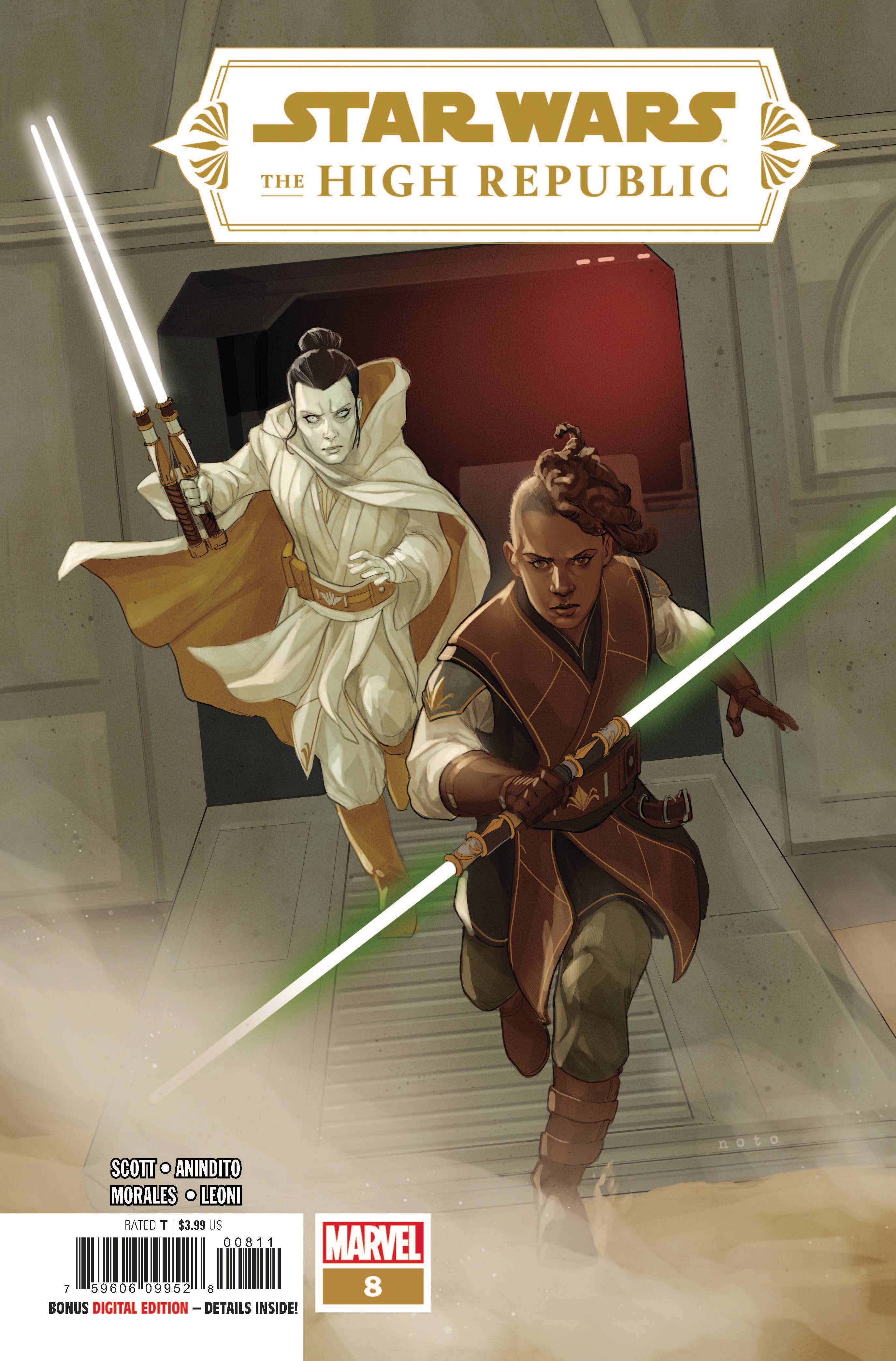 THE BATTLE AGAINST THE DRENGIR REACHES ITS THRILLING CLIMAX!
• AVAR KRISS has gathered a team of JEDI to take the fight to the DRENGIR deep in WILD SPACE, but KEEVE TRENNIS is nowhere to be seen.
• Are other forces at work on the Drengir's deathworld?
• Guest-starring a host of High Republic Jedi!
I AM BATMAN #0 CVR B DERRICK CHEW CARD STOCK VAR 5.99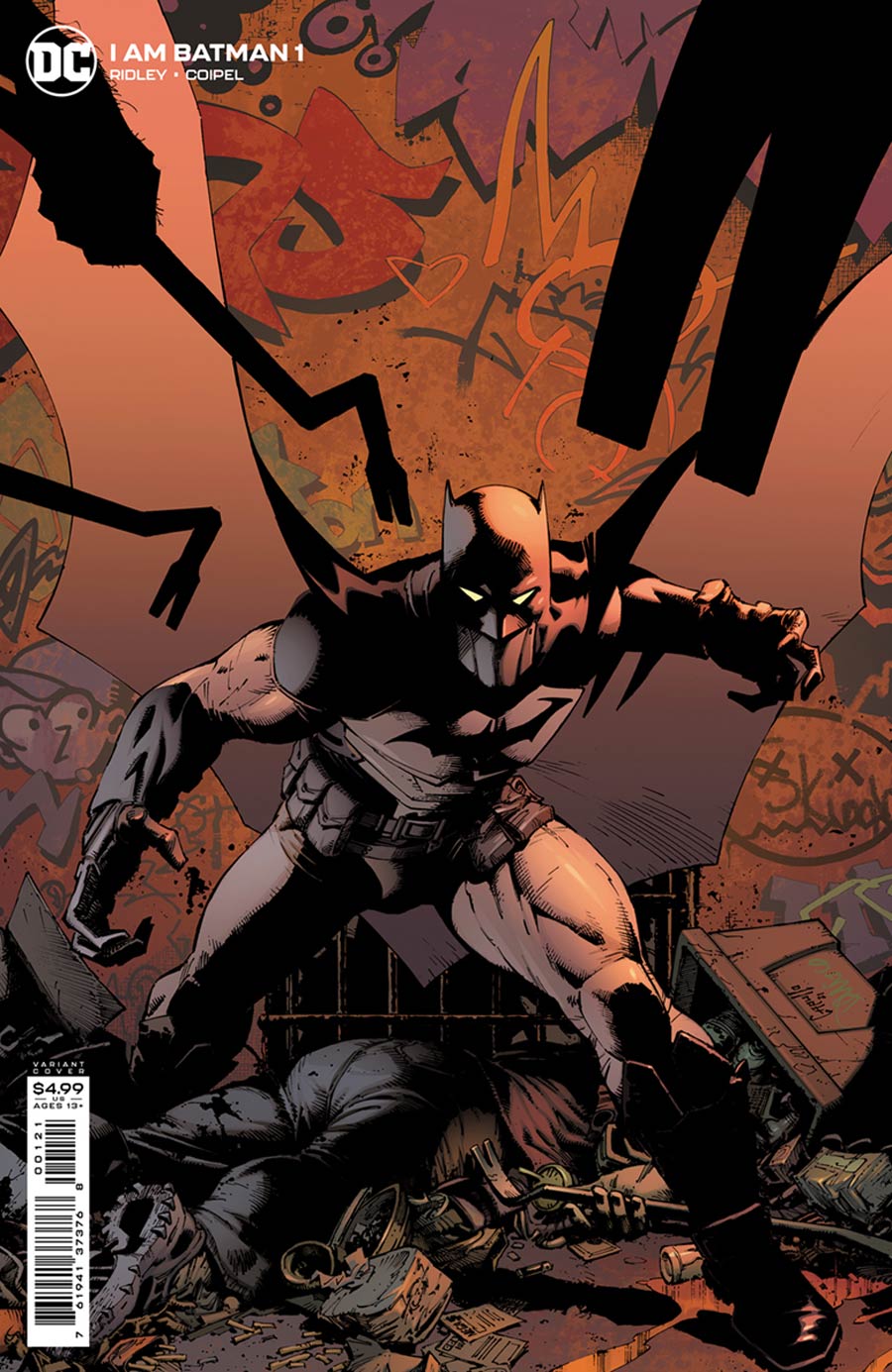 In the throes of Future State, the streets of Gotham City cry for justice and Jace Fox answers the call! With a new and improved Bat-Suit, Jace hits the streets to inspire and protect…as he follows the trail of the voice of misinformation and violence—the anarchistic Anti-Oracle! Can the new Dark Knight counterbalance their plan to inspire armed rebellion in the citizens of Gotham?! Can one man inspire a city?
THIS WEEK IN TOYS/STATUES
NBX SELECT SERIES 10 FIGURE ASST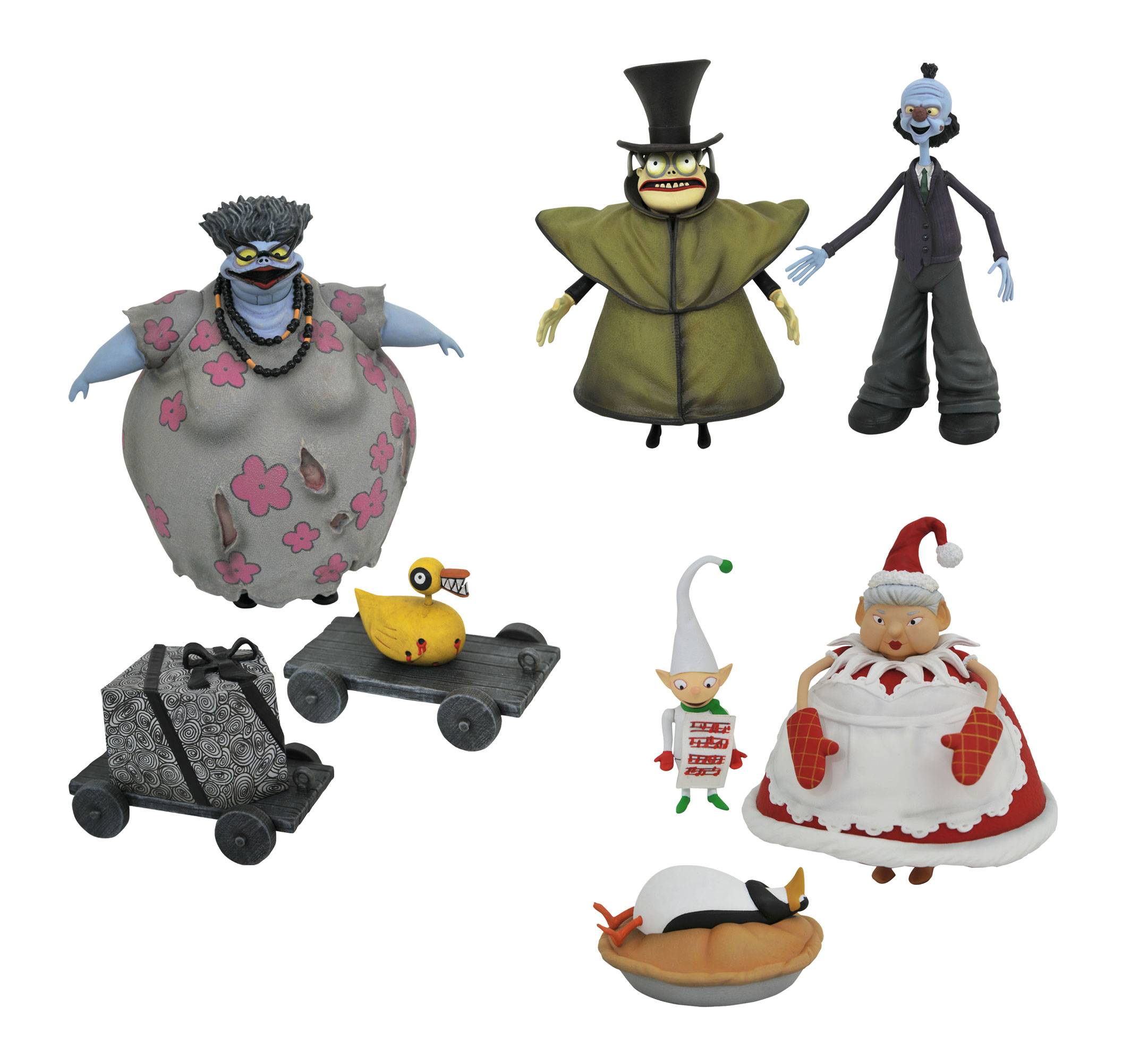 BLACK CLOVER ASTA DXF FIG 29.99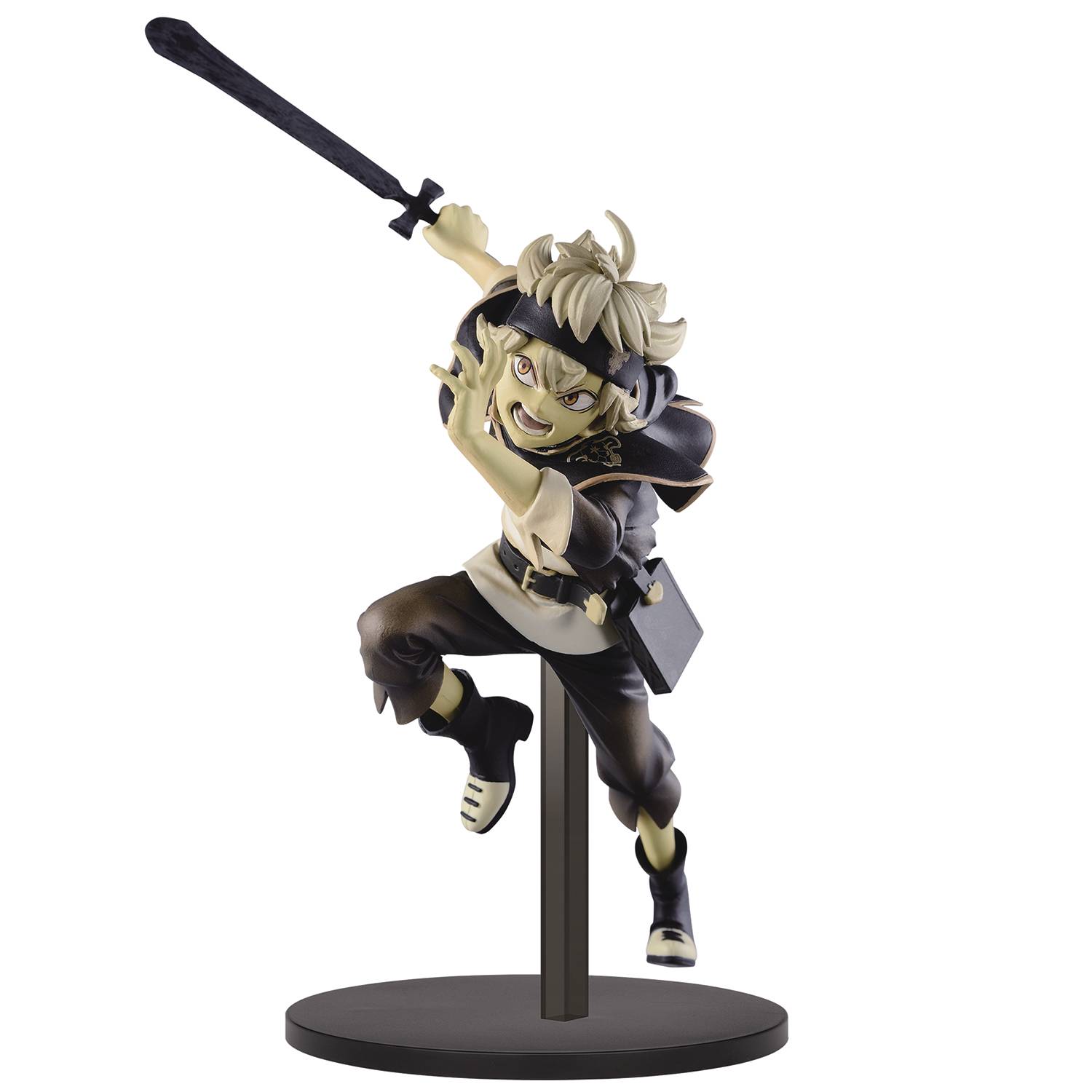 DC MULTIVERSE 7IN SCALE BATMAN BEYOND AF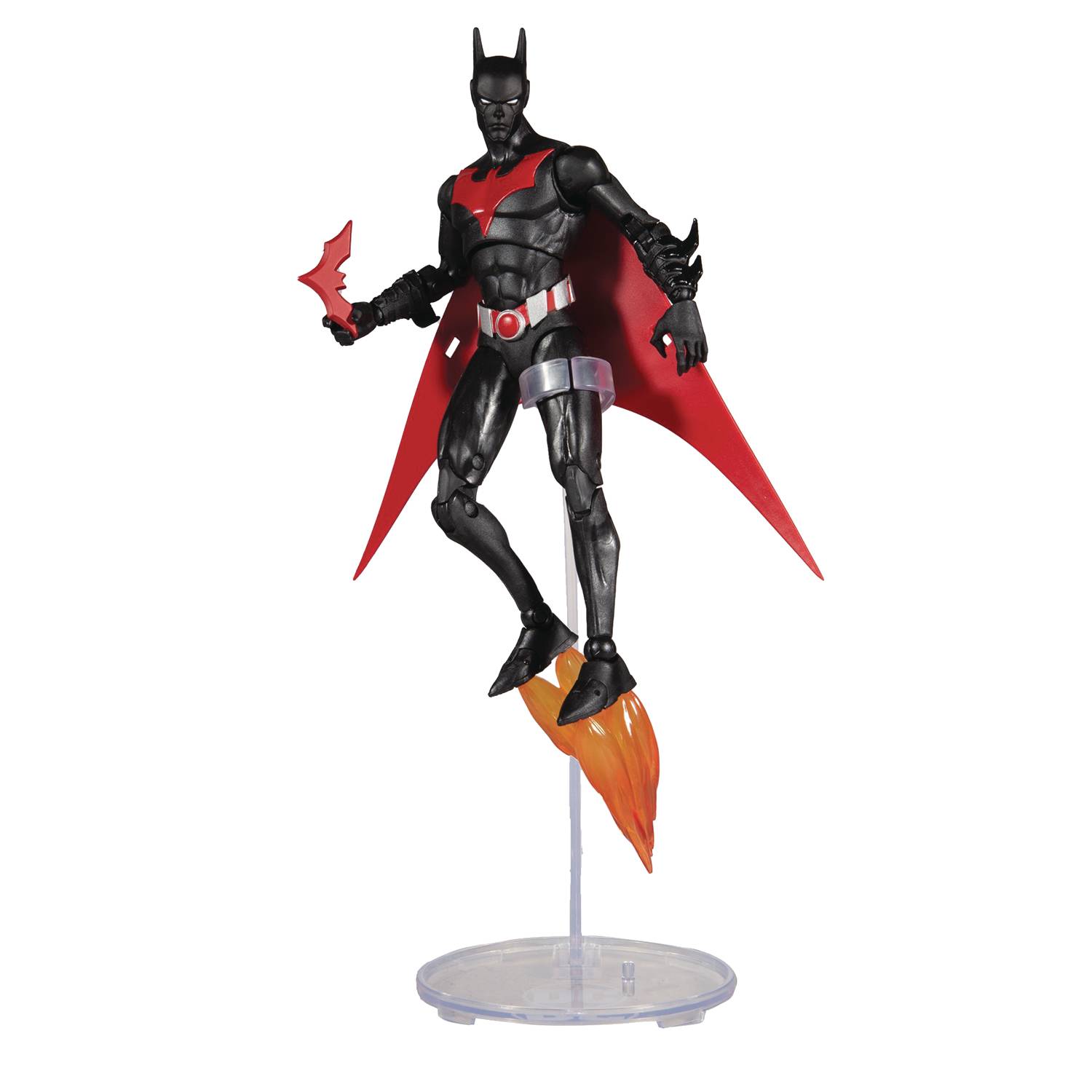 KAMEN RIDER ZERO ONE REALIZING HOPPER FIG 29.99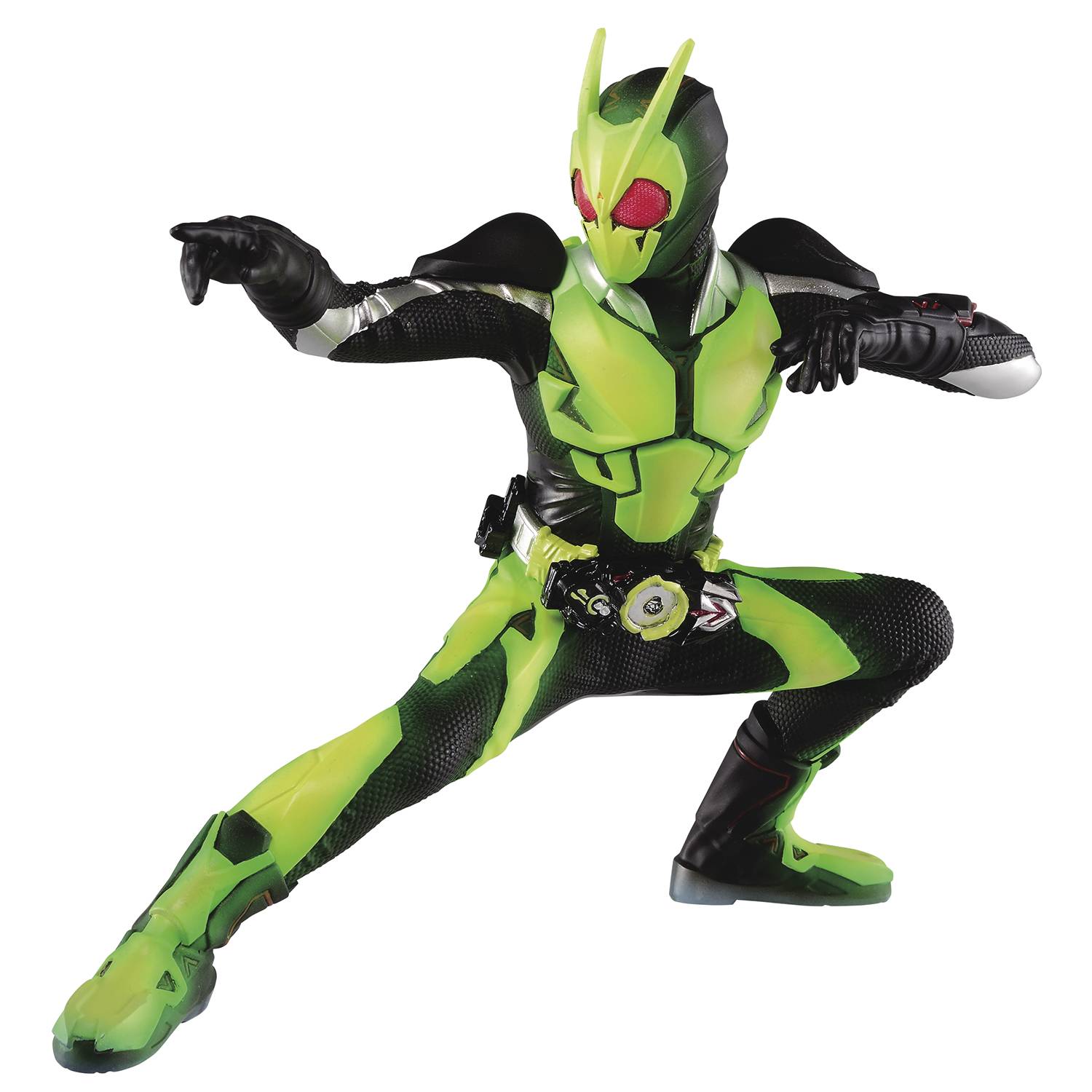 Trade-paperbacks of the Week!
HOUSE OF X POWERS OF X TP 44.99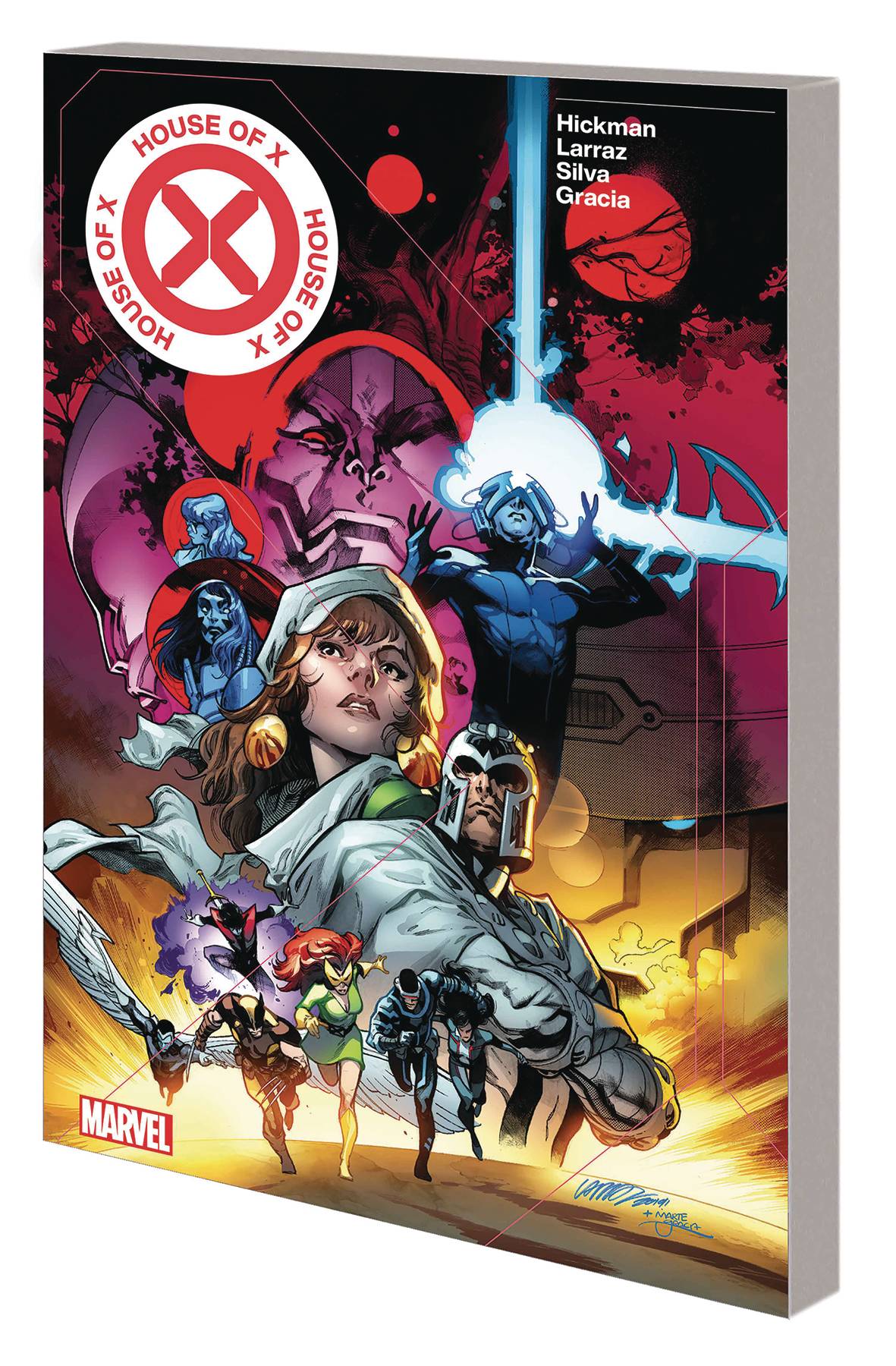 (W) Jonathan Hickman (A) R. B. Silva (A/CA) Pepe Larraz
LOCKE & KEY KEYHOUSE COMPENDIUM HC 125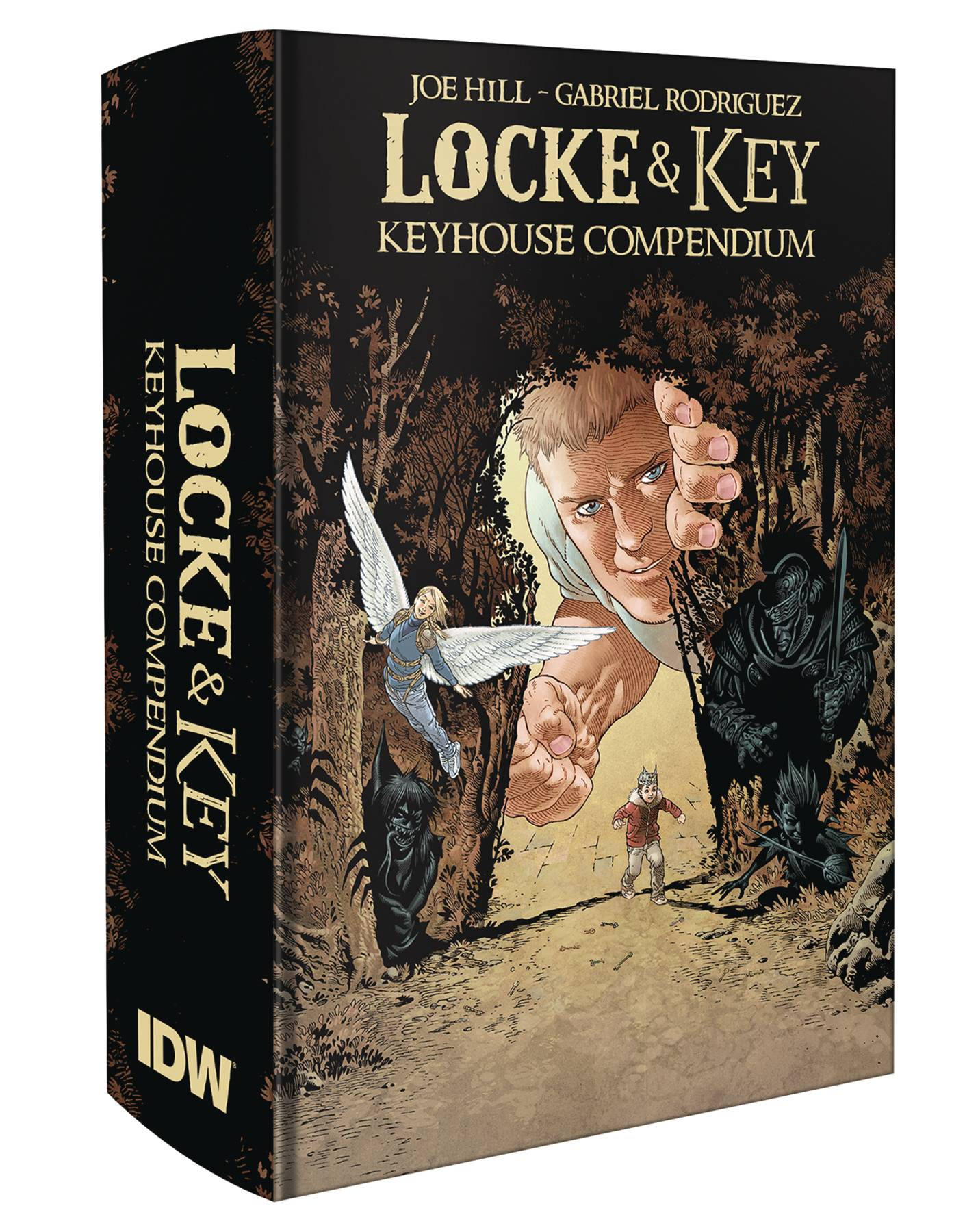 (W) Joe Hill (A/CA) Gabriel Rodriguez
The stories that inspired the Netflix series! All six volumes of the critically acclaimed Locke & Key series are now available in one massive compendium featuring an all-new Introduction by series co-creator, Joe Hill.
X-FACTOR BY PETER DAVID OMNIBUS HC VOL 01 QUESADA DM VAR 100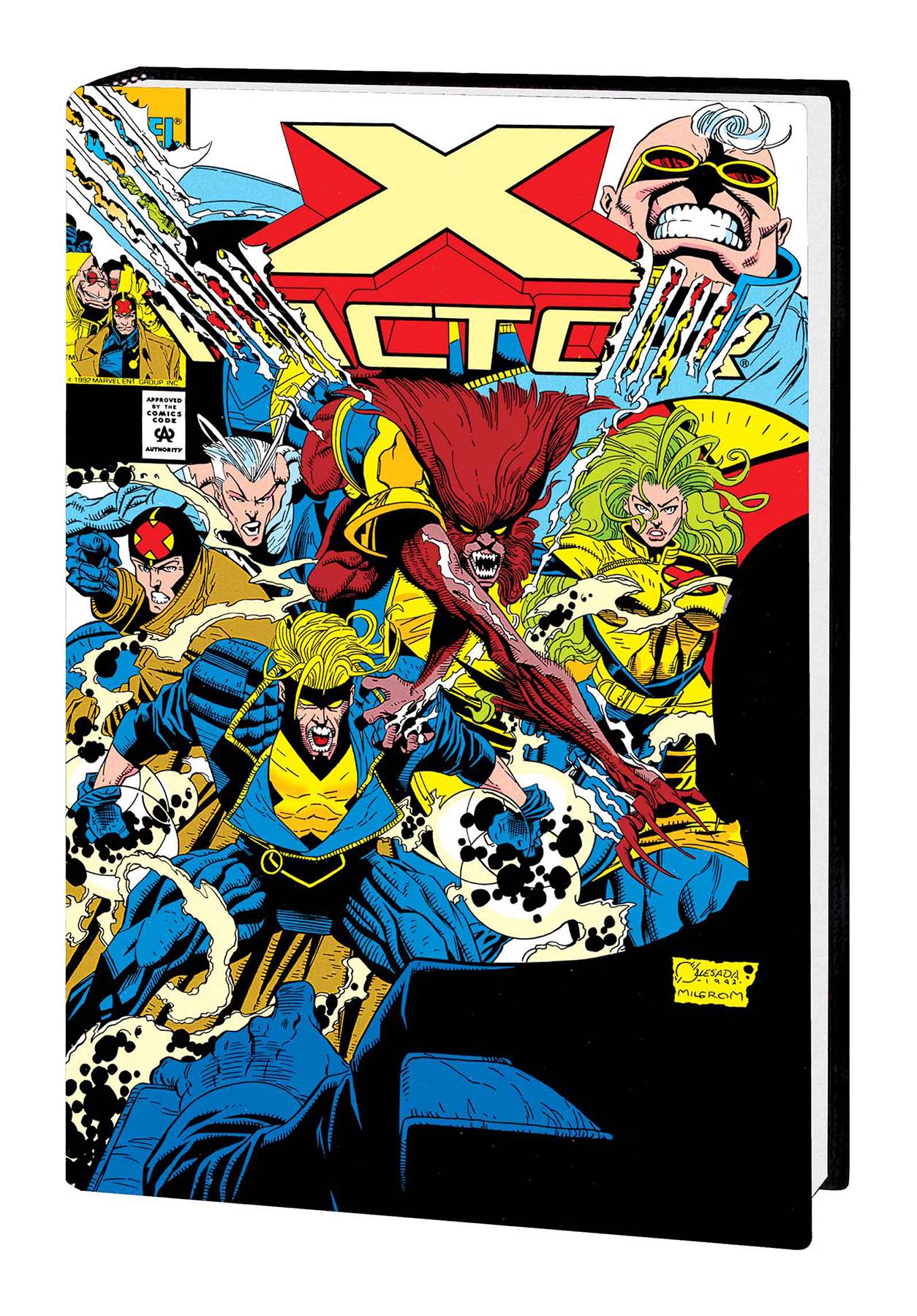 DID YOU HEAR WHAT EDDIE GEIN DONE GN 29.99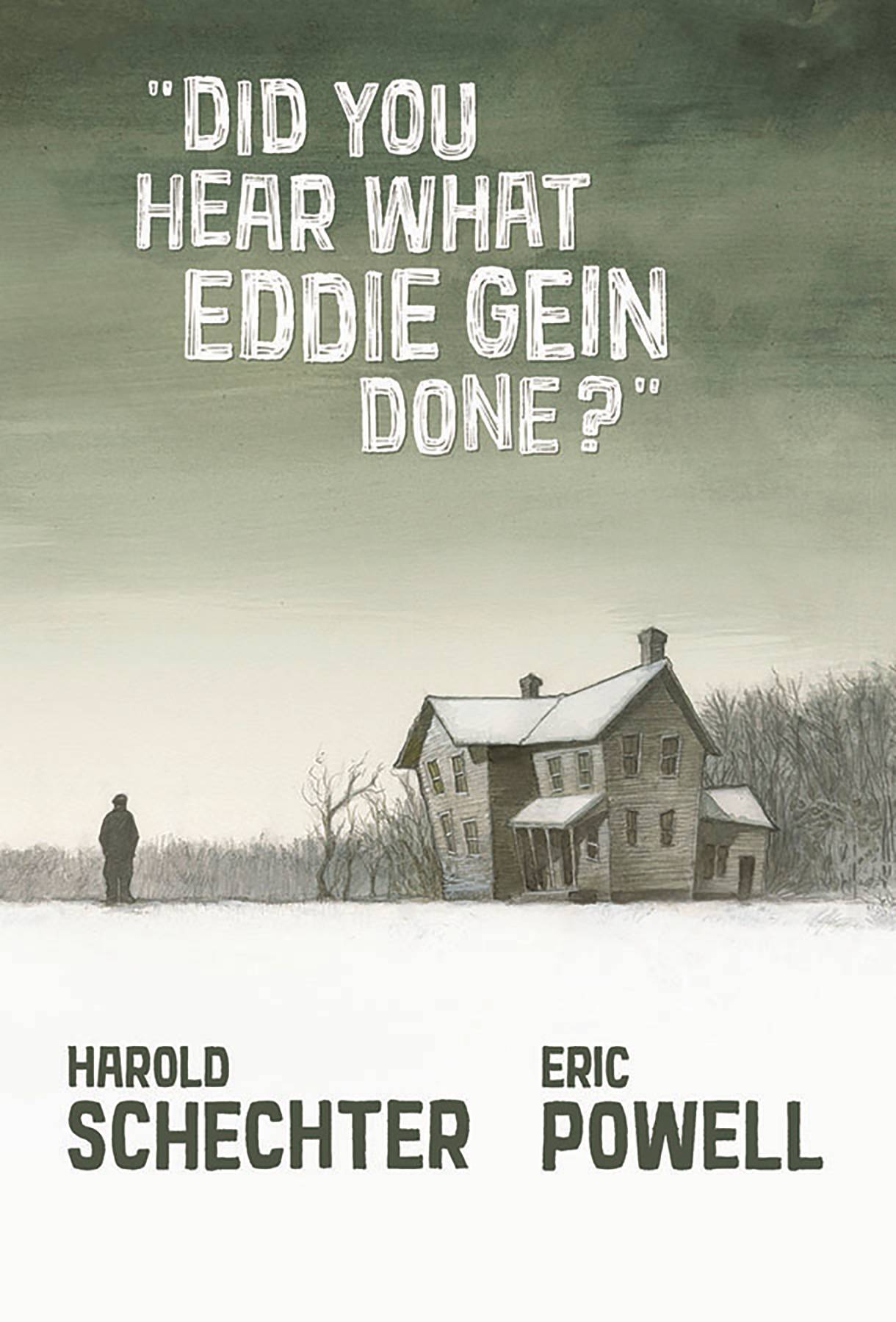 (W) Eric Powell, Harold Schechter (A/CA) Eric Powell
One of the greats in the field of true-crime literature, Harold Schechter, teams with five-time Eisner Award-winning graphic novelist Eric Powell to bring you the tale of one of the most notoriously deranged murderers in American history, Ed Gein. This is an in-depth exploration of the Gein family and what led to the creation of the necrophile who haunted the dreams of 1950s America and inspired such films as Psycho, The Texas Chainsaw Massacre, and The Silence of the Lambs. Schechter and Powell's true-crime graphic novel takes the Gein story out of the realms of exploitation and gives the reader a fact-based dramatization of these tragic, heartbreaking and psychotic events.



MASTER LIST OF PRODUCTS SHIPPING THIS WEEK!
A MAN AMONG YE #6 CVR A GEORGE 3.99
AMAZING SPIDER-MAN BY NICK SPENCER TP VOL 13 17.99
AMERICA CHAVEZ MADE IN USA #5 (OF 5) 3.99
AMERICA CHAVEZ MADE IN USA #5 (OF 5) BUSTOS 3.99
AVENGERS HULK GAMMA GRIP FISTS
AVENGERS TECH-ON #1 (OF 6) 3.99
AVENGERS TECH-ON #1 (OF 6) CHAMBA VAR 3.99
AVENGERS TECH-ON #1 (OF 6) MOMOKO VAR 3.99
AVENGERS TECH-ON #1 (OF 6) TOY VAR 3.99
BATMAN TANGO WITH EVIL 1000 PC PUZZLE 14.99
BATMAN & SCOOBY-DOO MYSTERIES #5 (OF 12) 2.99
BATMAN 89 #1 (OF 6) CVR A JOE QUINONES 3.99
BATMAN 89 #1 (OF 6) CVR B JERRY ORDWAY 4.99
BATMAN THE ADVENTURES CONTINUE SEASON II #3 (OF 7) CVR A PEPPER 3.99
BATMAN THE ADVENTURES CONTINUE SEASON II #3 (OF 7) CVR B CHAN CHAU 4.99
BATMAN URBAN LEGENDS #6 CVR A NICOLA SCOTT 7.99
BATMAN URBAN LEGENDS #6 CVR B JAY ANACLETO VAR 7.99
BATMAN URBAN LEGENDS #6 CVR C EJIKURE VAR 7.99
BATTLECATS VOL 3 #2 3.99
BETTIE PAGE & CURSE OF THE BANSHEE #3 3.99
BIG BIG OVERSTREET PRICE GD VOL 51 49.5
BIRTHRIGHT TP VOL 10 14.99
BITTER ROOT #15 CVR A GREENE 3.99
BITTER ROOT #15 CVR B CONLEY CURIEL 3.99
BLACK CAT ANNUAL #1 2ND PTG YUNE VAR 4.99
BLACK CLOVER ASTA DXF FIG 29.99
BLACK COTTON #4 (OF 6) 3.99
BLACKS MYTH #2 3.99
BLADE OF IMMORTAL DLX ED HC VOL 03 49.99
BUNNY MASK #3 4.99
CALL OF THE NIGHT GN VOL 03 9.99
CAMPISI #1 CVR A GALAN 4.99
CANTO III LIONHEARTED #2 (OF 6) 3.99
CAPTAIN AMERICA EPIC COLLECTION TP CAPTAIN 44.99
CAPTAIN MARVEL #31 3.99
CAPTAIN MARVEL #31 INHYUK LEE AAPIH VAR 3.99
CHALLENGE OF THE SUPER SONS #5 (OF 7) CVR A SIMONE DI MEO 3.99
CHALLENGE OF THE SUPER SONS #5 (OF 7) CVR B JAMAL CAMPBELL 4.99
CHILDREN OF ATOM #6 3.99
CHILDREN OF ATOM #6 CHANG VAR 3.99
CINNAMON #1 (OF 3) 3.99
CLANS OF BELARI #2 4.99
DAREDEVIL #31 2ND PTG VAR 3.99
DAREDEVIL #33 3.99
DAREDEVIL #33 NETEASE MARVEL GAMES VAR 3.99
DC MULTIVERSE 7IN SCALE BATMAN BEYOND AF
DEATH DEFYING DEVIL OUR HOME 19.99
DEEP BEYOND #7 (OF 12) CVR A BROCCARDO 3.99
DEEP BEYOND #7 (OF 12) CVR B ANDOLFO 3.99
DEFENDERS #1 (OF 5) 3.99
DEFENDERS #1 (OF 5) LIEFELD DEADPOOL 30TH VAR 3.99
DEFENDERS #1 (OF 5) MOMOKO SILVER SURFER VAR 3.99
DEFENDERS #1 (OF 5) PACHECO REBORN VAR 3.99
DEFENDERS #1 (OF 5) RON LIM VAR 3.99
DEMON SLAYER KIMETSU V14 SANEMI SHINAZUGAWA FIG 29.99
DETECTIVE COMICS #1041 CVR A DAN MORA 4.99
DETECTIVE COMICS #1041 CVR B LEE BERMEJO 5.99
DID YOU HEAR WHAT EDDIE GEIN DONE GN 29.99
DJINN HUNTER #1 3.99
DRAGON BALL GT ULTIMATE SOLDIERS SUPER SAIYAN TRUNKS FIG 29.99
ELVIRA SHAPE OF ELVIRA TP 17.99
EVE #4 (OF 5) CVR A ANINDITO 3.99
EVE #4 (OF 5) CVR B MEYERS 3.99
FANTASTIC FOUR LIFE STORY #3 (OF 6) 4.99
FANTASTIC FOUR LIFE STORY #3 (OF 6) ASPINALL VAR 4.99
FIGHT GIRLS #2 3.99
FIREFLY UNIFICATION WAR TP VOL 03 14.99
FOURTH WORLD BY JOHN BYRNE OMNIBUS HC 75
FULLMETAL ALCHEMIST FULLMETAL EDITION HC VOL 14 19.99
FUTURE STATE GOTHAM #4 CVR A SIMONE DI MEO HARLEY QUINN CONNECTING COVER 3.99
FUTURE STATE GOTHAM #4 CVR B SIMONE DI MEO PUNCHLINE CONNECTING COVER 3.99
FUTURE STATE GOTHAM #4 CVR C DIMA IVANOV THE SUICIDE SQUAD MOVIE 4.99
GI JOE A REAL AMERICAN HERO #285 CVR A GRIFFITH 3.99
GI JOE A REAL AMERICAN HERO #285 CVR B WILLIAMS II 3.99
GIRLS FROM LINE TO COLOR BY MICHAL DUTKIEWICZ TP 14.95
HARDWARE SEASON ONE #1 (OF 6) CVR A MATEUS MANHANINI 3.99
HARDWARE SEASON ONE #1 (OF 6) CVR B DENYS COWAN OLD SCHOOL CARD STOCK VAR 4.99
HARDWARE SEASON ONE #1 (OF 6) CVR C BILL SIENKIEWICZ NEW SCHOOL 4.99
HATSUNE MIKU BICUTE BUNNIES NON SCALE FIGURE WHITE RABBIT VE 29.99
HELLBLAZER VOL 25 ANOTHER SEASON TP 34.99
HELLBOY & BPRD SECRET OF CHESBRO HOUSE #2 (OF 2) CVR A MCMAN 3.99
HELLBOY & BPRD SECRET OF CHESBRO HOUSE #2 (OF 2) CVR B SMITH 3.99
HOUSE OF LOST HORIZONS #4 (OF 5) 3.99
HOUSE OF X POWERS OF X TP 44.99
HOW HEAVY ARE DUMBBELLS YOU LIFT GN VOL 07 12.99
HYPER COMBAT UNIT DANGAIOH NON-SCALE PLASTIC MDL KIT 89.99
I AM BATMAN #0 CVR A TRAVEL FOREMAN 4.99
I AM BATMAN #0 CVR B DERRICK CHEW CARD STOCK VAR 5.99
I AM BATMAN #0 CVR C DAVE WILKINS CARD STOCK VAR 5.99
I BELONG TO BADDEST GIRL AT SCHOOL GN VOL 01 12.95
I GOT CAUGHT UP IN A HERO SUMMONS GN VOL 01 12.99
INFINITE FRONTIER #4 (OF 6) CVR A MITCH GERADS 4.99
INFINITE FRONTIER #4 (OF 6) CVR B BRYAN HITCH 5.99
INFINITE FRONTIER #4 (OF 6) CVR C JOHN K SNYDER 5.99
INVADER ZIM QUARTERLY COLL TP VOL 01 OODLES OF DOOM 19.99
IRON FIST TP HEART OF DRAGON 17.99
JOKER #6 CVR A GUILLEM MARCH 5.99
JOKER #6 CVR B TONY HARRIS VAR 5.99
JOKER #6 CVR C TERRY DODSON VAR 5.99
JOKER #6 CVR D JONBOY MEYERS THE SUICIDE SQUAD MOVIE VAR 5.99
JUSTICE LEAGUE #64 Second Printing 4.99
JUSTICE LEAGUE LAST RIDE #4 (OF 7) CVR A DARICK ROBERTSON 3.99
JUSTICE LEAGUE LAST RIDE #4 (OF 7) CVR B TIAGO DA SILVA 4.99
KAMEN RIDER ZERO ONE REALIZING HOPPER FIG 29.99
KING DEADPOOL TP VOL 01 HAIL TO THE KING 17.99
KISS PHANTOM OBSESSION #1 CVR A LEE 3.99
KISS PHANTOM OBSESSION #1 CVR B SAYGER 3.99
KISS PHANTOM OBSESSION #1 CVR C SEELEY 3.99
KISS PHANTOM OBSESSION #1 CVR D CELOR 3.99
KISS PHANTOM OBSESSION #1 CVR E PHOTO 3.99
KONO SUBARASHII SEKAI POP UP PARADE MEGUMIN PVC FIG WINTER V 49.99
LADY MECHANIKA TP VOL 01 14.99
MAGIC THE GATHERING GUILD 40PC MAGNET ASST
MAMO #2 (OF 5) 4.99
MARVEL AUGUST 1961 OMNIBUS HC KIRBY DM VAR 150
MARVEL RETRO X-MEN 5PK SHORT COMIC STORAGE BOX
MASTERS OF THE UNIVERSE REVELATION #2 (OF 4) CVR A WILKINS 3.99
MASTERS OF THE UNIVERSE REVELATION #2 (OF 4) CVR B SIENKIEWI 3.99
MIDNIGHT WESTERN THEATRE #3 (OF 5) 3.99
MIGHTY MORPHIN #10 CVR A LEE 3.99
MIGHTY MORPHIN #10 CVR B LEGACY VAR CARLINI 3.99
MIGHTY MORPHIN TP VOL 02 16.99
MILES MORALES SPIDER-MAN #29 3.99
MILES MORALES SPIDER-MAN #29 NETEASE MARVEL GAMES VAR 3.99
MILES MORALES ULT SPIDER-MAN ULT COLL TP BOOK 02 34.99
MY LITTLE PONY FRIENDSHIP IS MAGIC #101 CVR A PRICE 3.99
MY LITTLE PONY FRIENDSHIP IS MAGIC #101 CVR B JUSTASUTA 3.99
NBX SELECT SERIES 10 FIGURE ASST
NEW 52 10TH ANNIVERSARY DELUXE EDITION HC 29.99
NIER REPLICANT VER 1.22474487139 TAPESTRY A 49.99
NIER REPLICANT VER 1.22474487139 TAPESTRY B 49.99
ORDINARY GODS #2 CVR A WATANABE 3.99
PENNYWORTH #1 (OF 7) CVR A JORGE FORNES 3.99
PENNYWORTH #1 (OF 7) CVR B JUAN GEDEON 4.99
POKEMON ADV COLLECTORS ED GN VOL 09 17.99
POKEMON SUPER EXTRA DLX ESSENTIAL HANDBOOK 14.99
POKEMON SWORD & SHIELD GN VOL 01 4.99
POP ANIMATION ONE PIECE SABO VINYL FIG 11.99
POP DISNEY LUCA ALBERTO SCORFANO LAND VIN FIG 11.99
POP HOT TAMALES CANDY VINYL FIG 11.99
POP TV STAR TREK KIRK MIRROR MIRROR OUTFIT VIN FIG 11.99
POP WHITE CASTLE SLIDER VINYL FIG 11.99
RAINBOW BRIDGE GN 16.99
RE ZERO SSS FAIRY TALE RAM NEMURIHIME NON SCALE PVC FIG 29.99
RED SONJA BLACK WHITE RED #2 CVR A PARRILLO 4.99
RED SONJA BLACK WHITE RED #2 CVR B MEYERS 4.99
RED SONJA BLACK WHITE RED #2 CVR C NAKAYAMA 4.99
REPRISE OF THE SPEAR HERO GN VOL 05 11.95
RESILIENT #1 CVR A TABANAS 4.99
ROBOCOP ED-209 & MR KINNEY REACTION FIG 2PK 39.99
RORSCHACH #11 (OF 12) CVR A JORGE FORNES 4.99
RORSCHACH #11 (OF 12) CVR B ARTHUR ADAMS VAR 4.99
RUN GN BOOK 01 24.99
RUNAWAYS #38 4.99
RUNAWAYS #38 ALPHONA VAR 4.99
RUROUNI KENSHIN MEIJI SWORD Q-POSKET BATTOUSAI HIMURA VER B 29.99
SAILOR MOON ETERNAL Q-POSKET SUPER SAILOR PLUTO FIG VER 2 29.99
SAILOR MOON ETERNAL Q-POSKET SUPER SAILOR SATURN FIG VER 2 29.99
SIGN OF AFFECTION GN VOL 03 12.99
SILVER COIN #5 CVR A WALSH 3.99
SILVER COIN #5 CVR B MCKIBBIN 3.99
SIX SIDEKICKS OF TRIGGER KEATON #3 CVR A SCHWEIZER 3.99
SIX SIDEKICKS OF TRIGGER KEATON #3 CVR B GUILLORY 3.99
SLEEPY PRINCESS IN DEMON CASTLE GN VOL 15 9.99
SPACE PIRATE CAPT HARLOCK #3 3.99
SPIDER-MAN SPIDERS SHADOW #5 (OF 5) 3.99
STAR WARS DOCTOR APHRA TP VOL 02 ENGINE JOB 15.99
STAR WARS HIGH REPUBLIC #8 3.99
STAR WARS HIGH REPUBLIC #8 ANINDITO VAR 3.99
STAR WARS HIGH REPUBLIC ADV MONSTER TEMPLE PEAK #1 (OF 4) 4.99
STAR WARS HIGH REPUBLIC ADV MONSTER TEMPLE PEAK #1 (OF 4) 4.99
STAR WARS INSIDER #204 NEWSSTAND ED 9.99
STAR WARS INSIDER #204 PX ED 9.99
STAR WARS THE MANDALORIAN PIN SET 21.75
STRANGE DEATH OF ALEX RAYMOND HC 40
SWAMP GOD #1 (OF 6) 2.99
THE QUINTESSENTIAL QUINTUPLETS ICHIKA NAKANO FIG 29.99
TOON TUMBLERS MARVEL SM 300 VENOM PINT GLASS 10.99
UNBELIEVABLE UNTEENS WORLD OF BLACK HAMMER #1 (OF 4) CVR A 3.99
UNBELIEVABLE UNTEENS WORLD OF BLACK HAMMER #1 (OF 4) CVR B 3.99
URUSEI YATSURA Q-POSKET LUM FIG VER 2 29.99
VENOM BY DONNY CATES TP VOL 02 ABYSS 17.99
VINYL SODA ENERGIZER BUNNY W/ SV CHASE 13.99
VINYL SODA QUAKE W/ CHASE (C: 1-1-2) 13.99
WOLVERINE CREATING MARVELS LEGENDARY MUTANT HC 29.99
WONDER WOMAN #777 CVR A TRAVIS MOORE 4.99
WONDER WOMAN #777 CVR B SEBASTIAN FIUMARA 5.99
WONDER WOMAN #777 CVR C WILL MURAI 5.99
WWE NEW DAY POWER OF POSITIVITY #2 (OF 2) CVR A BAYLISS 7.99
WWE NEW DAY POWER OF POSITIVITY #2 (OF 2) CVR B RAHZZAH 7.99
X-FACTOR BY PETER DAVID OMNIBUS HC VOL 01 QUESADA DM VAR 100
X-FORCE #22 3.99
X-FORCE #22 MASTRAZZO VAR 3.99
X-MEN BY JONATHAN HICKMAN TP VOL 03 15.99
X-MEN LEGENDS #6 3.99
X-MEN LEGENDS #6 CHRISTOPHER ACTION FIGURE 3.99
X-MEN LEGENDS #6 TAN VAR 3.99
ZELDA BREATH OF THE WILD 1000 PC PUZZLE 14.99
ZOMBIE TRAMP TP VOL 22 BLOOD DIAMONDS ARE FOREVER 14.99