Get a Sneak Peek Inside Marvel's Avengers/ Hulk FCBD Title!
In a land beyond time, a shining tower stands, deploying its operatives across the Multiverse to hold against the encroaching darkness! Who is the mysterious Avenger Prime, and how will his advent impact the past, the present, and the very future of the mighty Avengers?
Marvel is kicking off an all new Avengers storyline on FCBD, and we have a sneak peek at what you can expect! Check out this exclusive inside look at a couple of the pages from Marvel's Avengers/ Hulk title, available at Comic Quest on Saturday, August 14 for FCBD!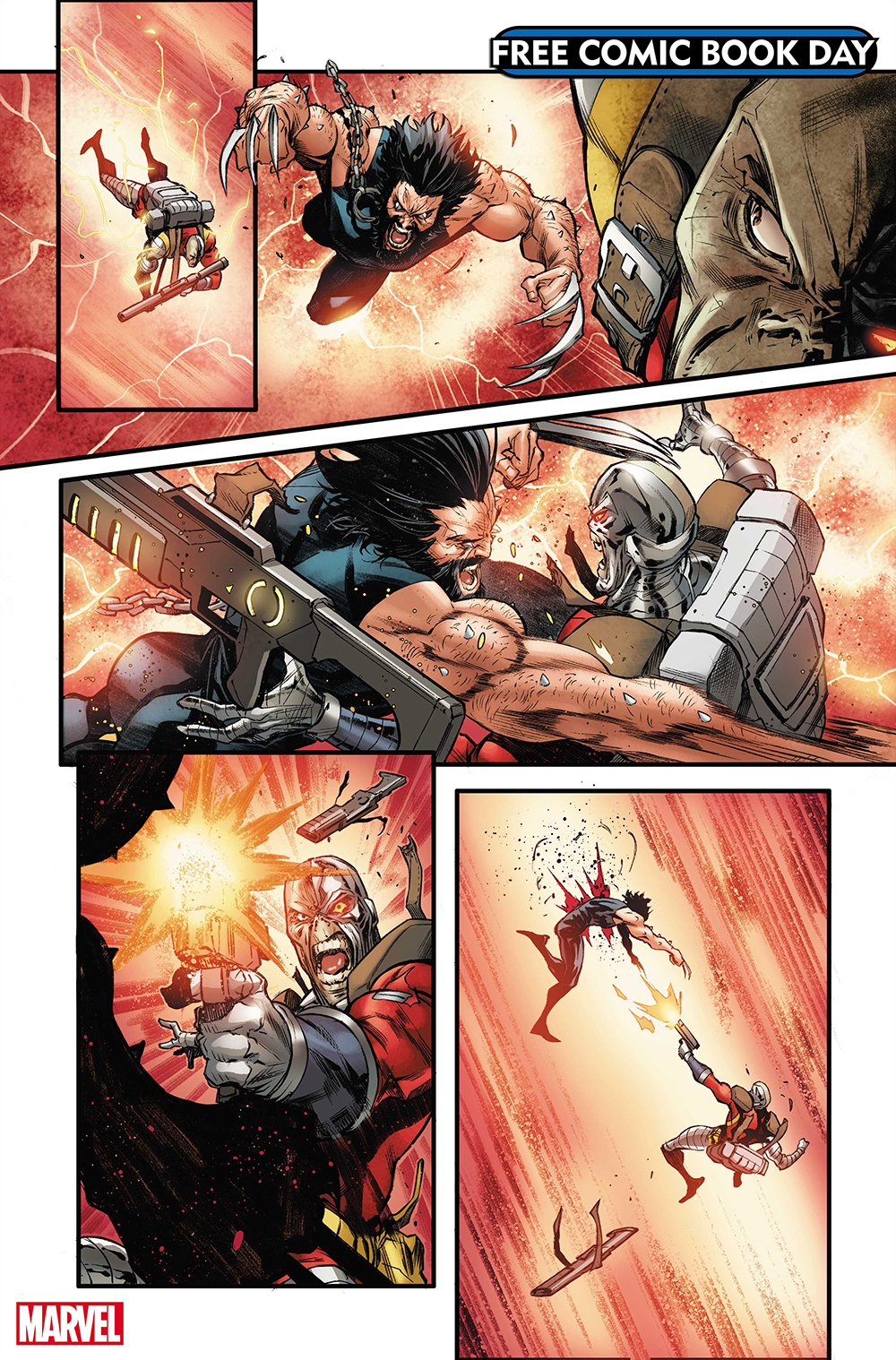 NEW COMICS THIS WEEK!
BEYOND THE BREACH #1 4.99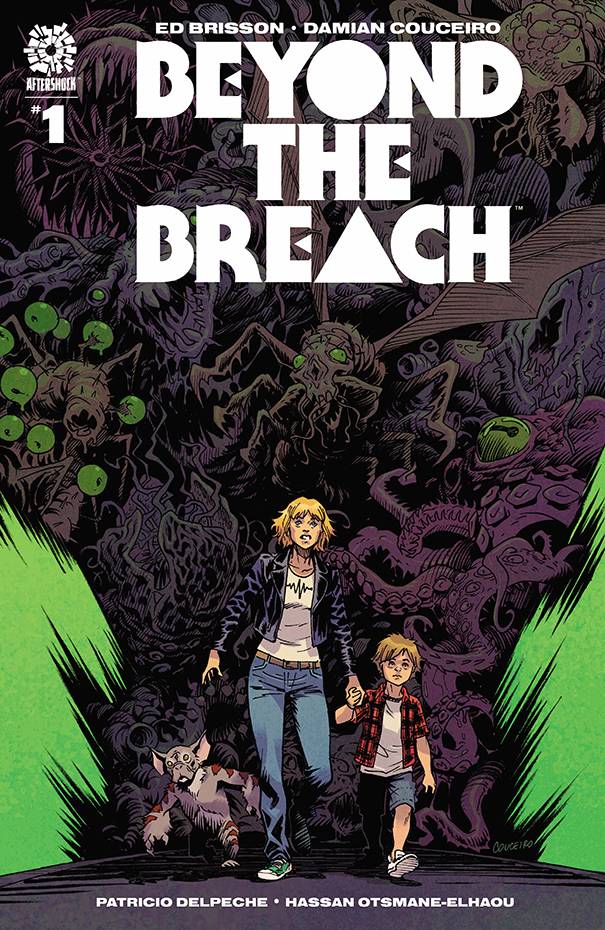 EXTREME CARNAGE SCREAM #1 3.99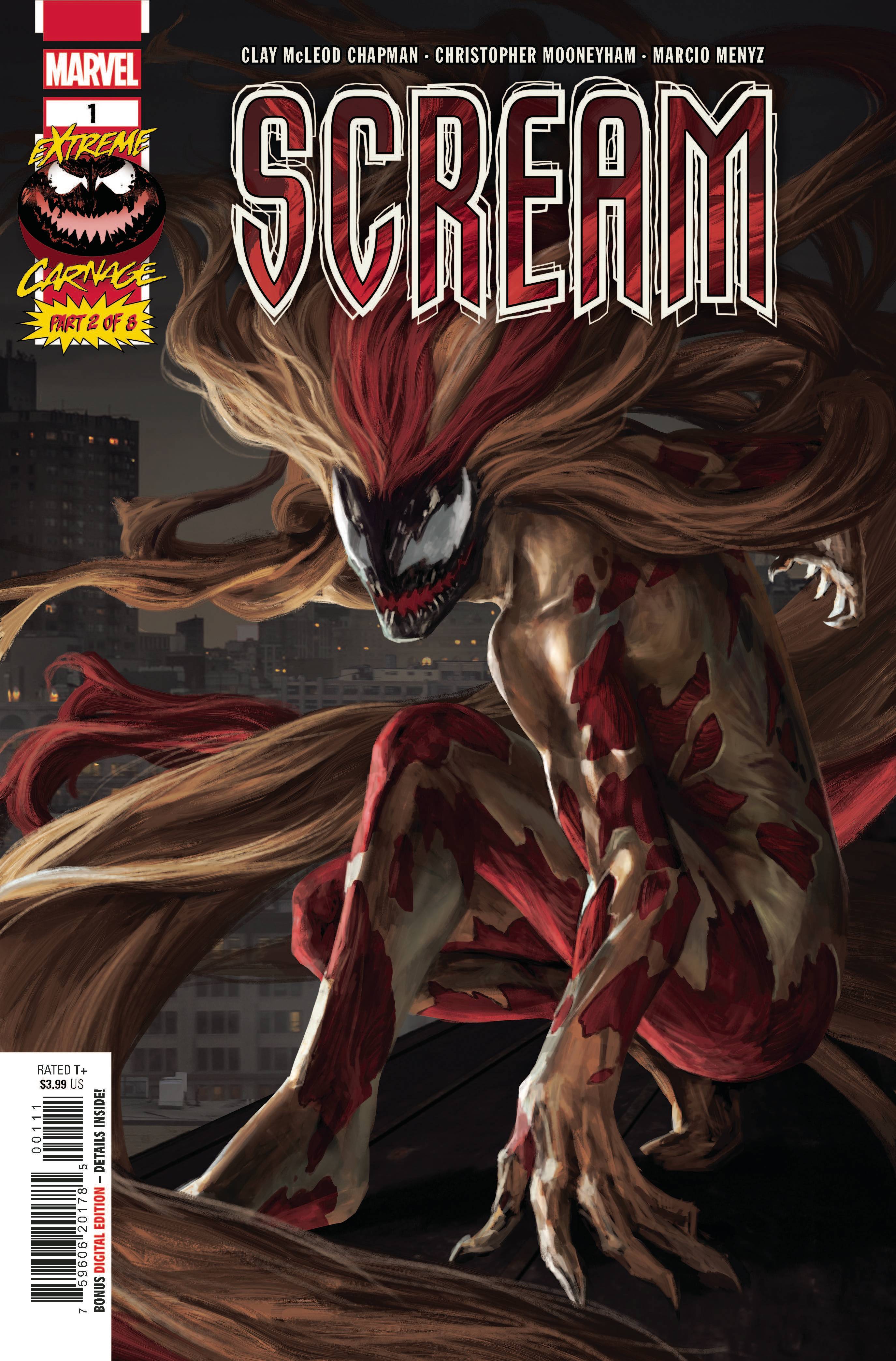 FLASH 2021 ANNUAL #1 CVR A BRANDON PETERSON 5.99
SINISTER WAR #1 (OF 4) 4.99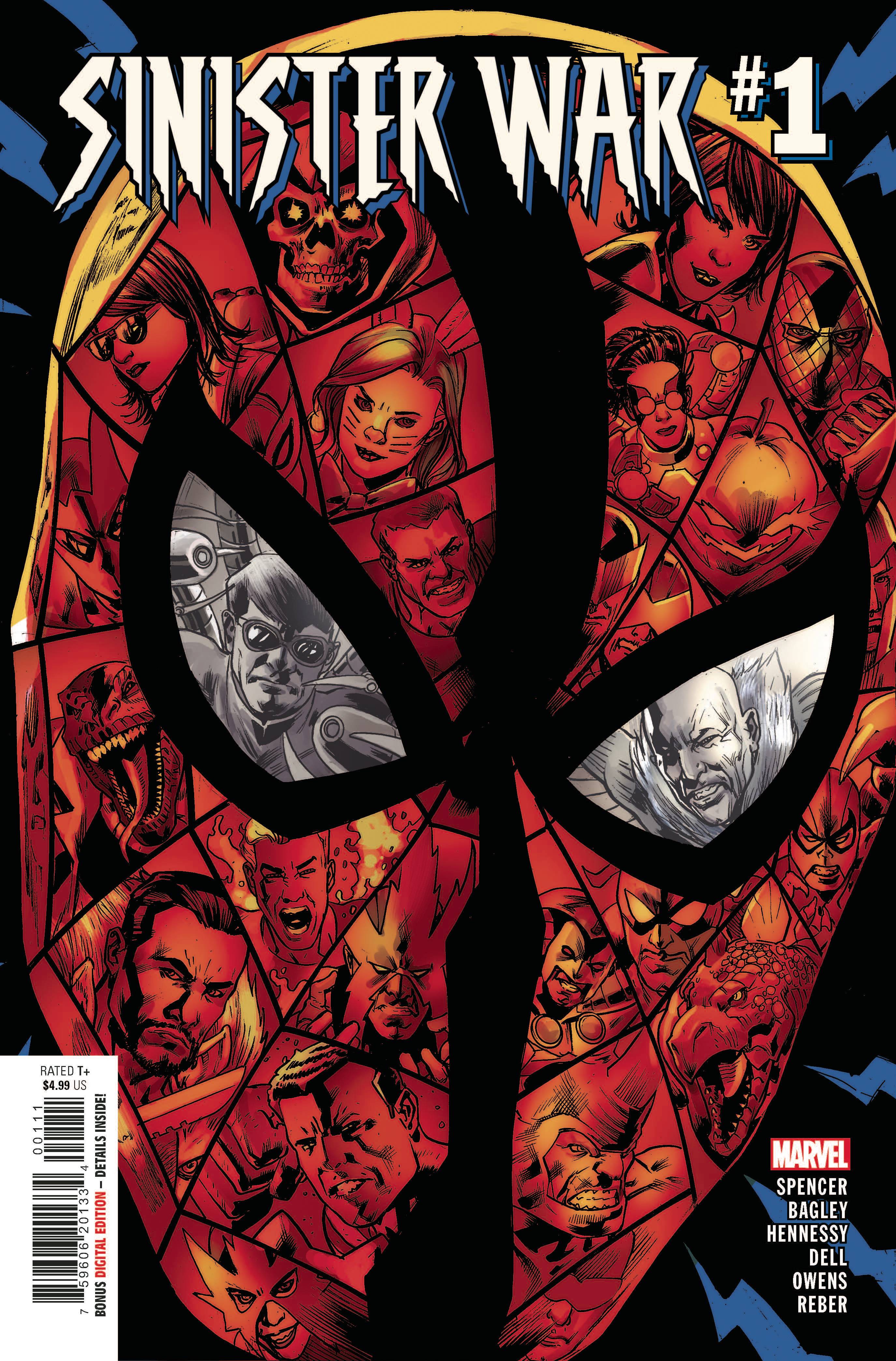 SAVAGE HEARTS #1 (OF 5) 3.99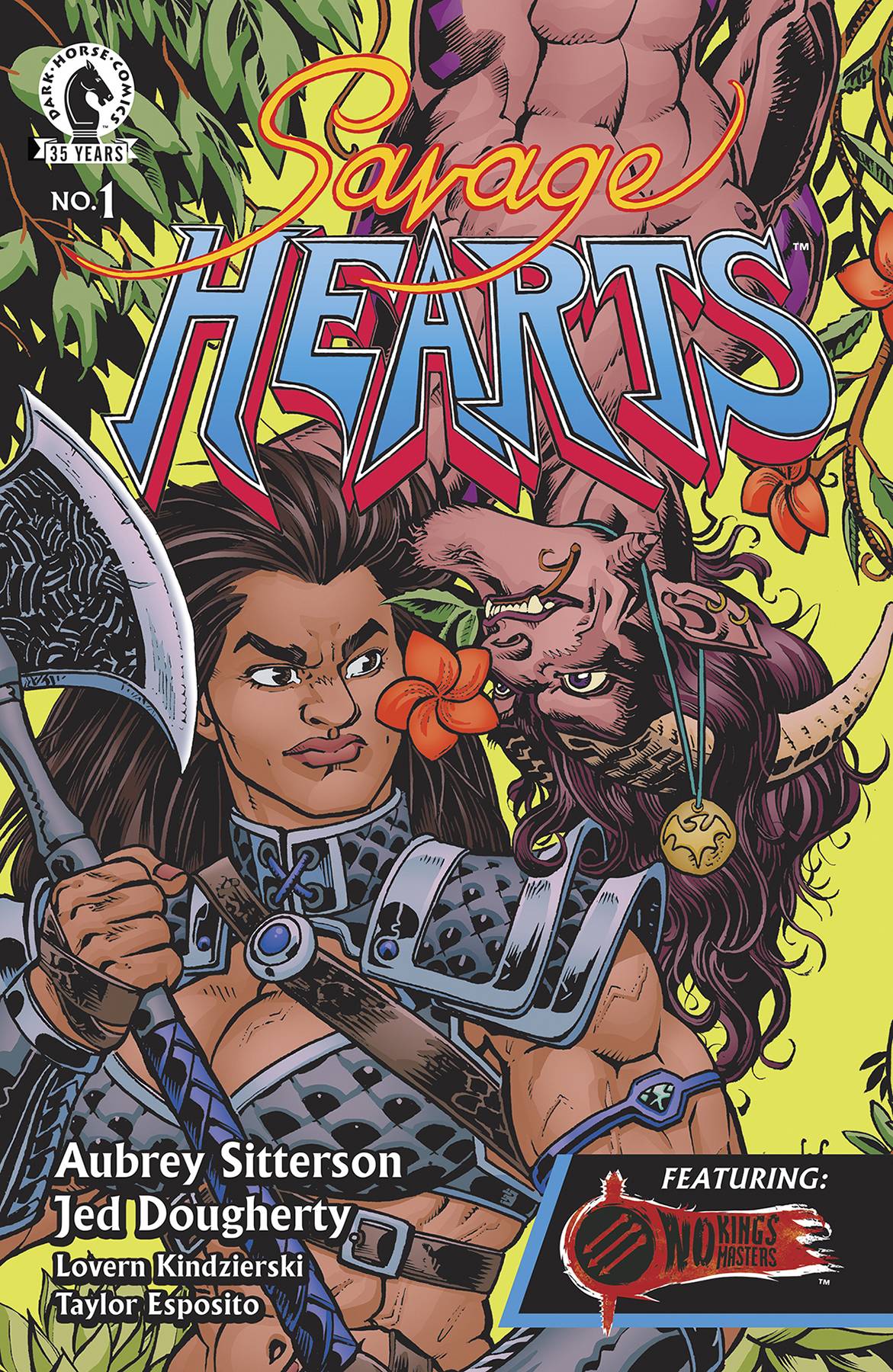 ALIENS AFTERMATH #1 4.99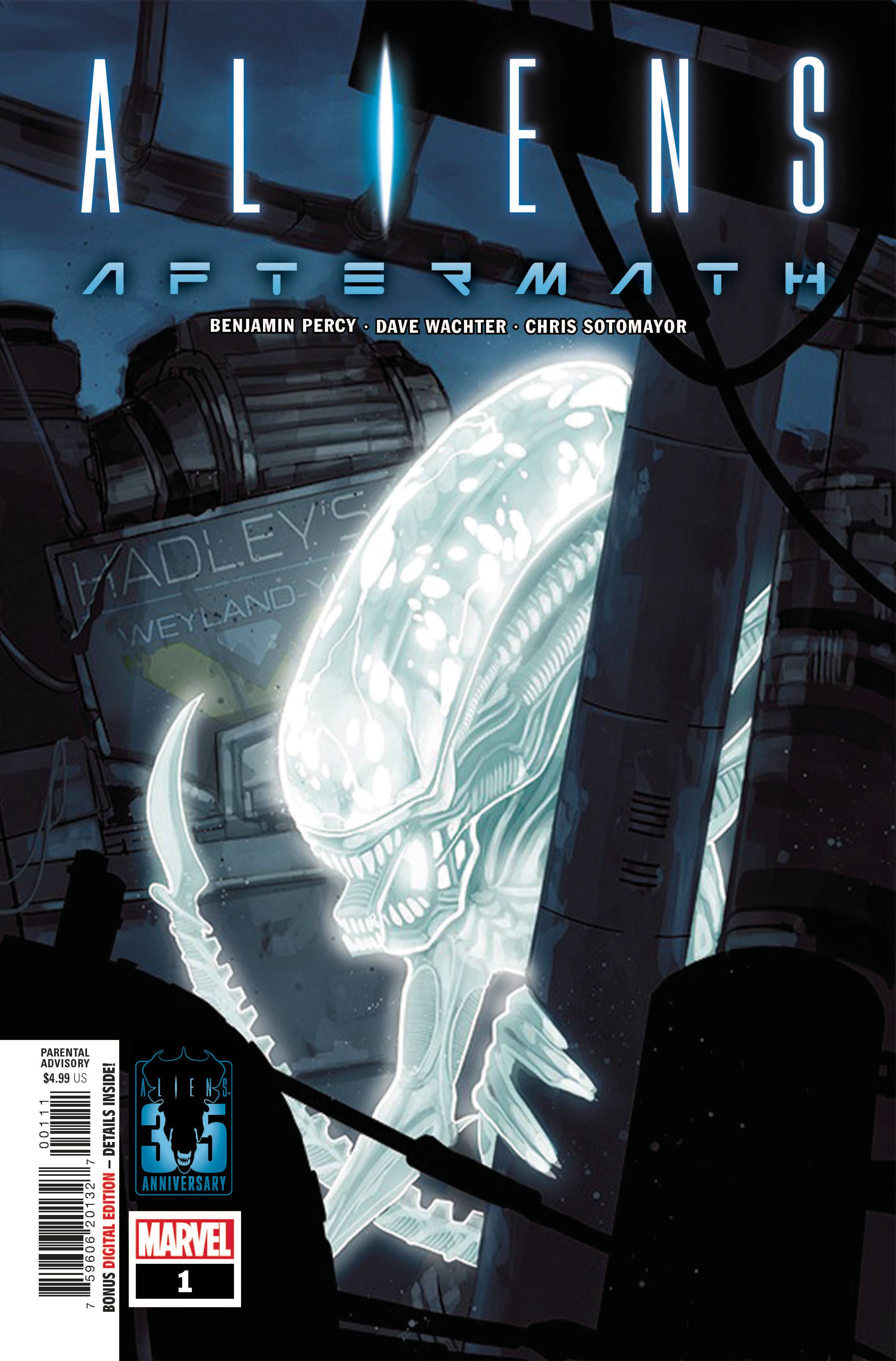 THIS WEEK IN TOYS/STATUES
ONE-12 COLLECTIVE DC DOCTOR FATE AF 125.00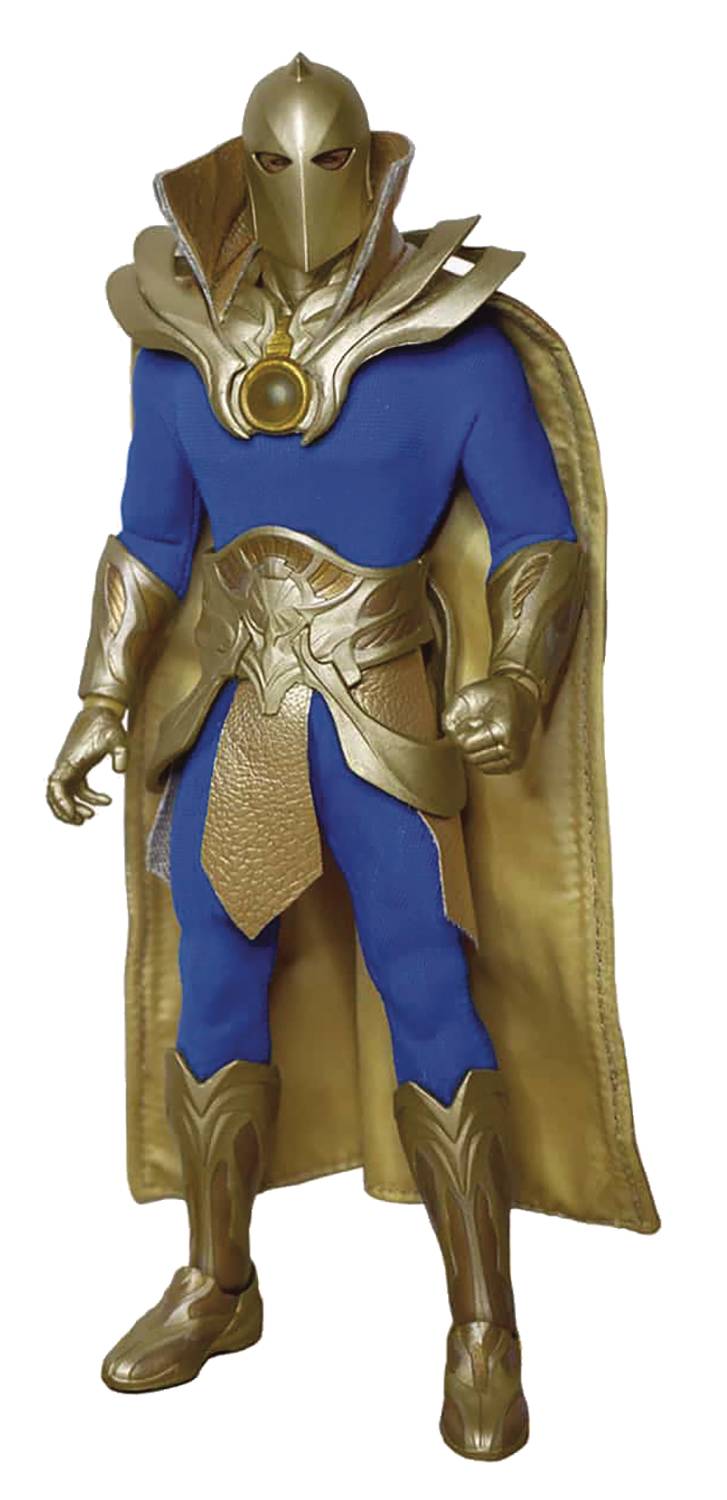 RE ZERO SSS FAIRY TALE REM SNOW GIRL NON SCALE PVC FIG PEARL 29.99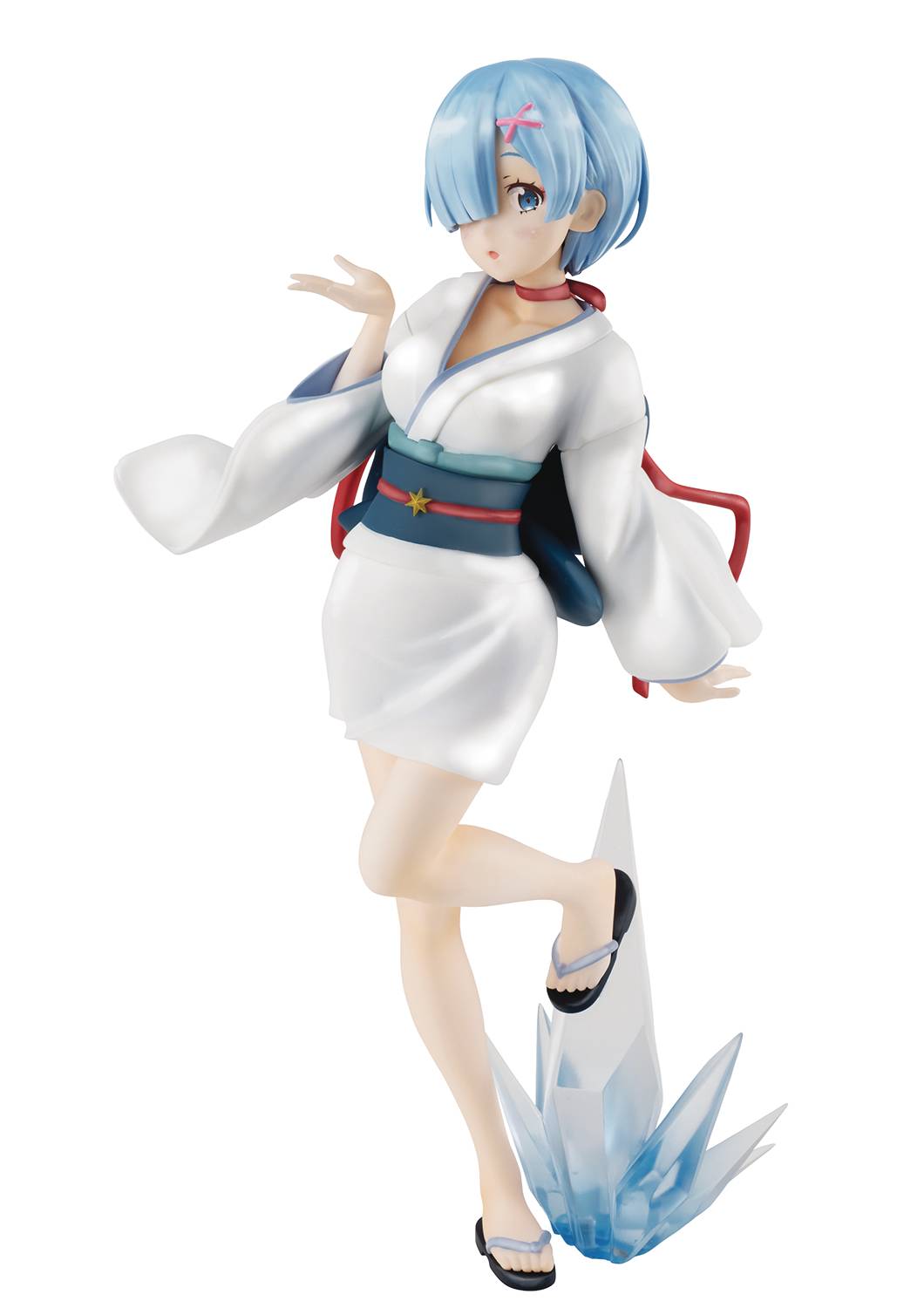 TRANSFORMERS GEN WFCK LEADER AF ASST 202102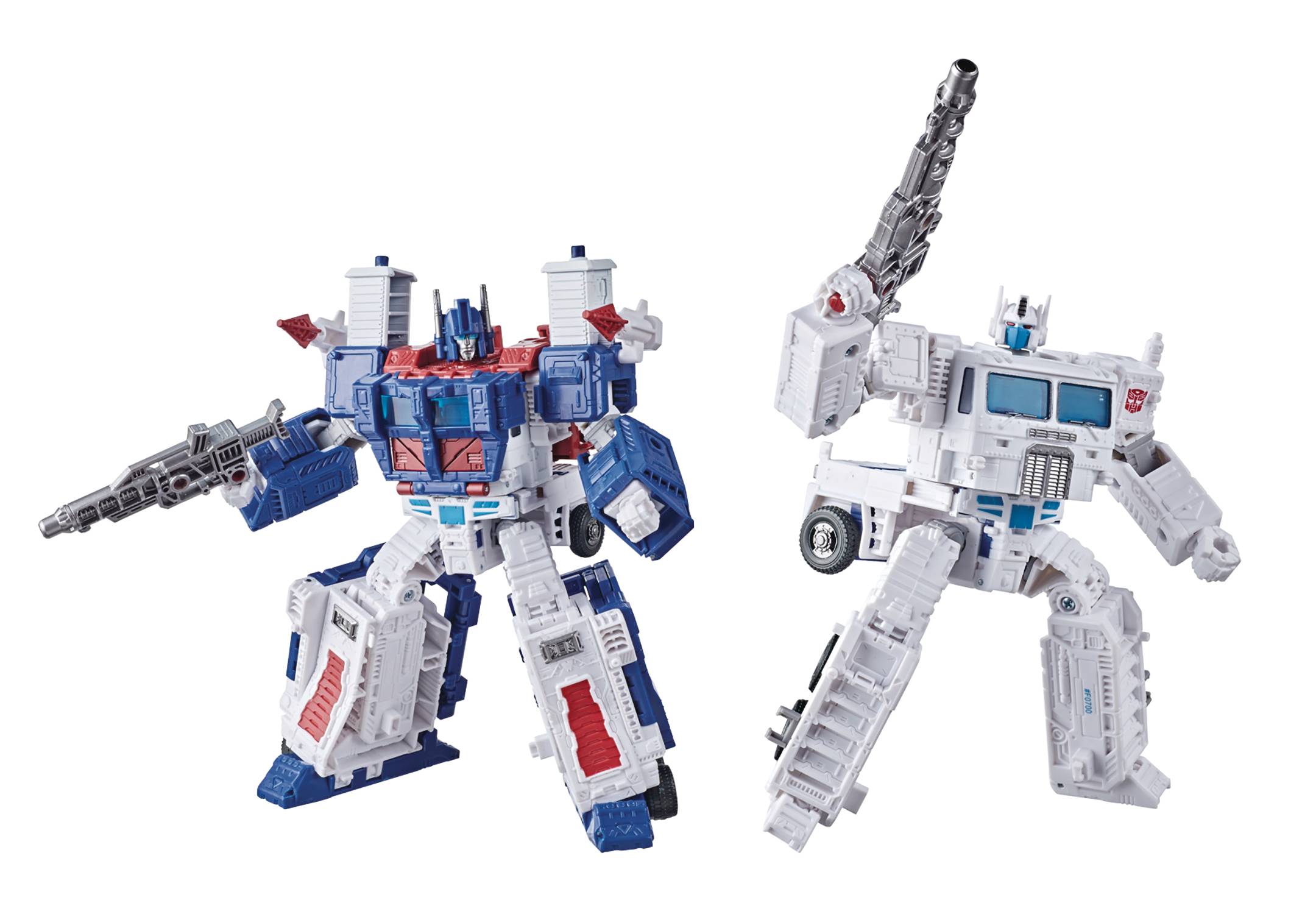 HARRY POTTER GREAT HALL 1000 PC PUZZLE 17.99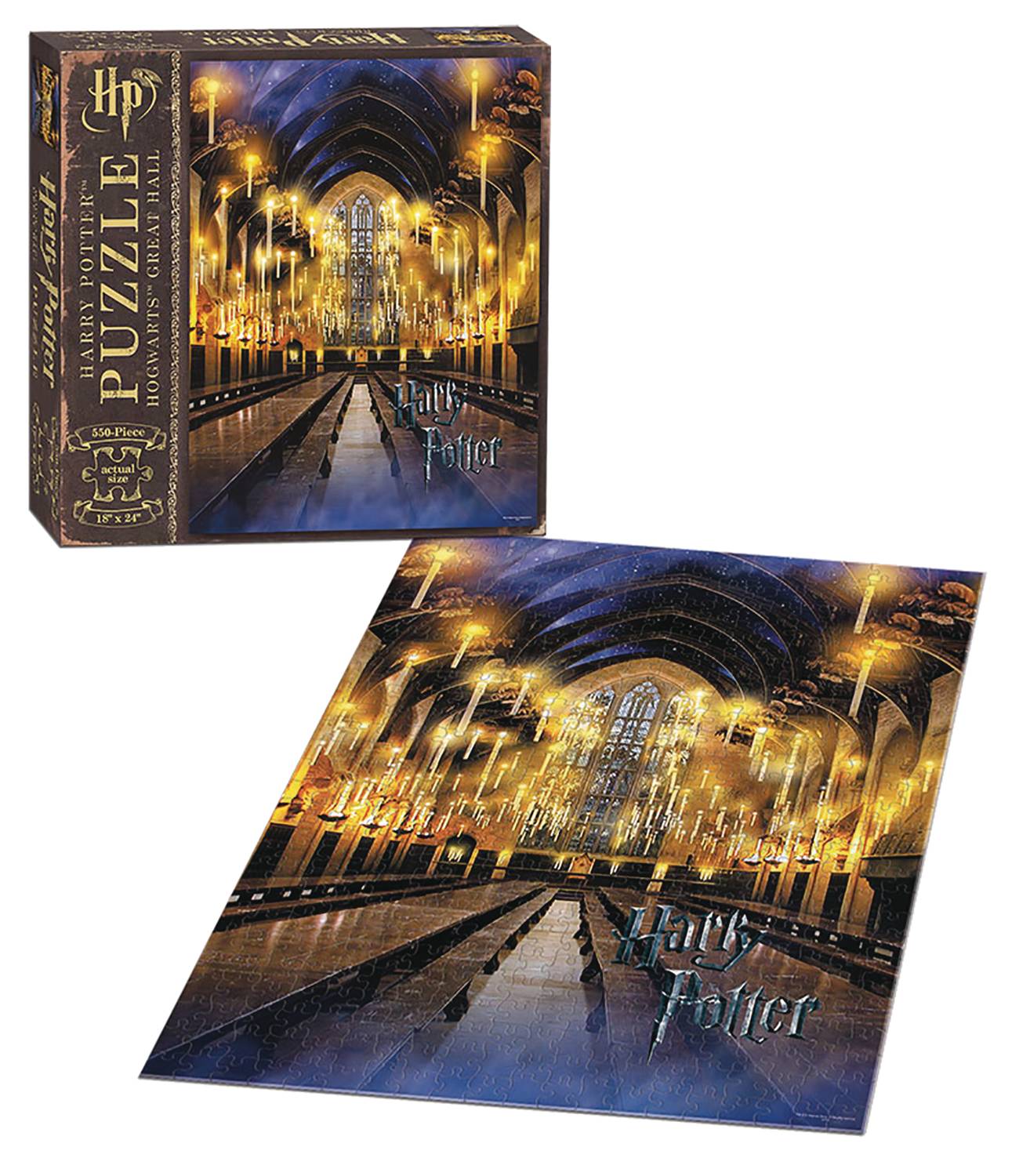 Trade-paperbacks of the Week!
HISTORY MARVEL UNIVERSE TP BUSCEMA DM VAR 24.99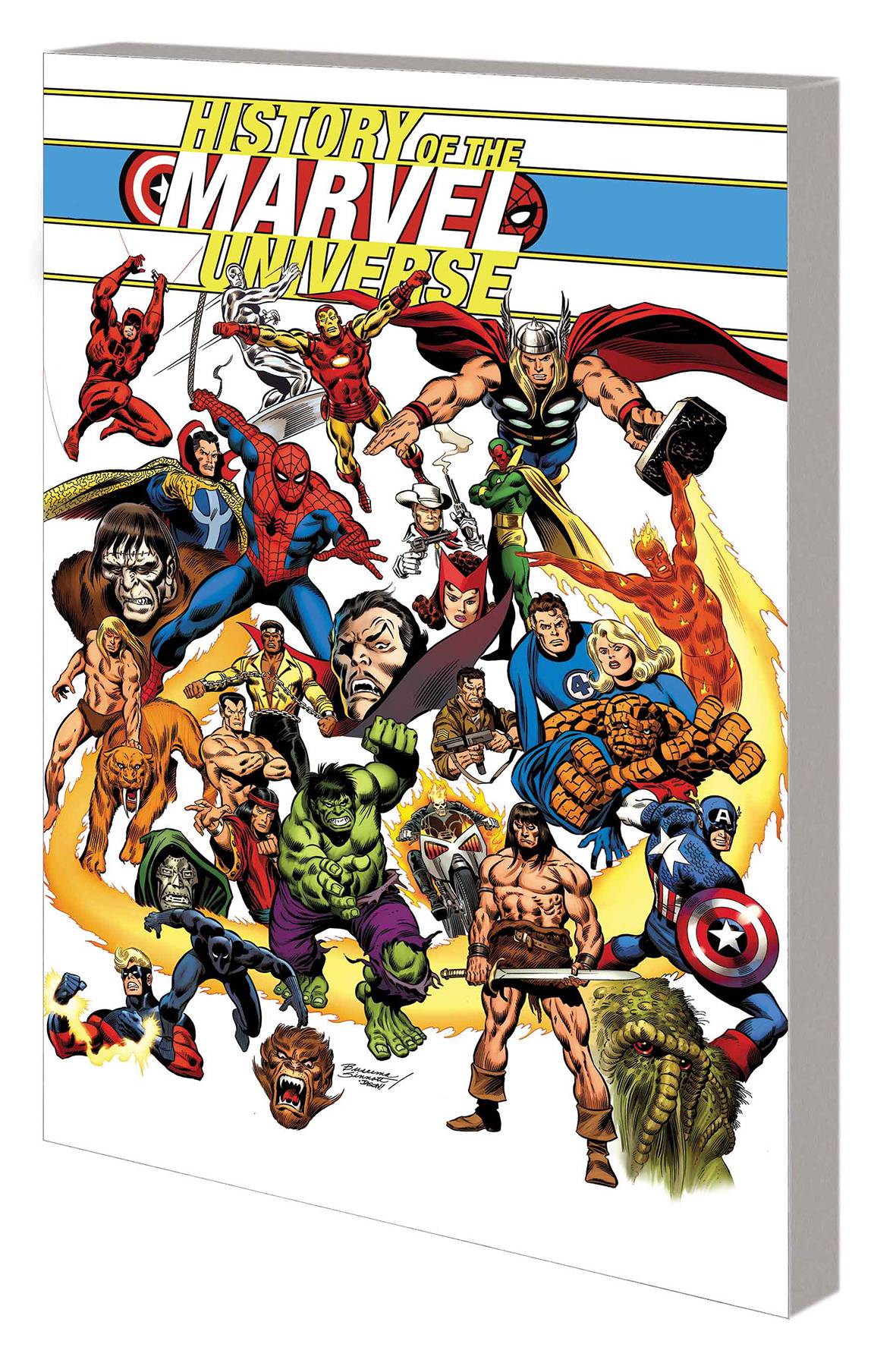 MIGHTY MMW FANTASTIC FOUR GN TP VOL 01 GREATEST HEROES DM VA 15.99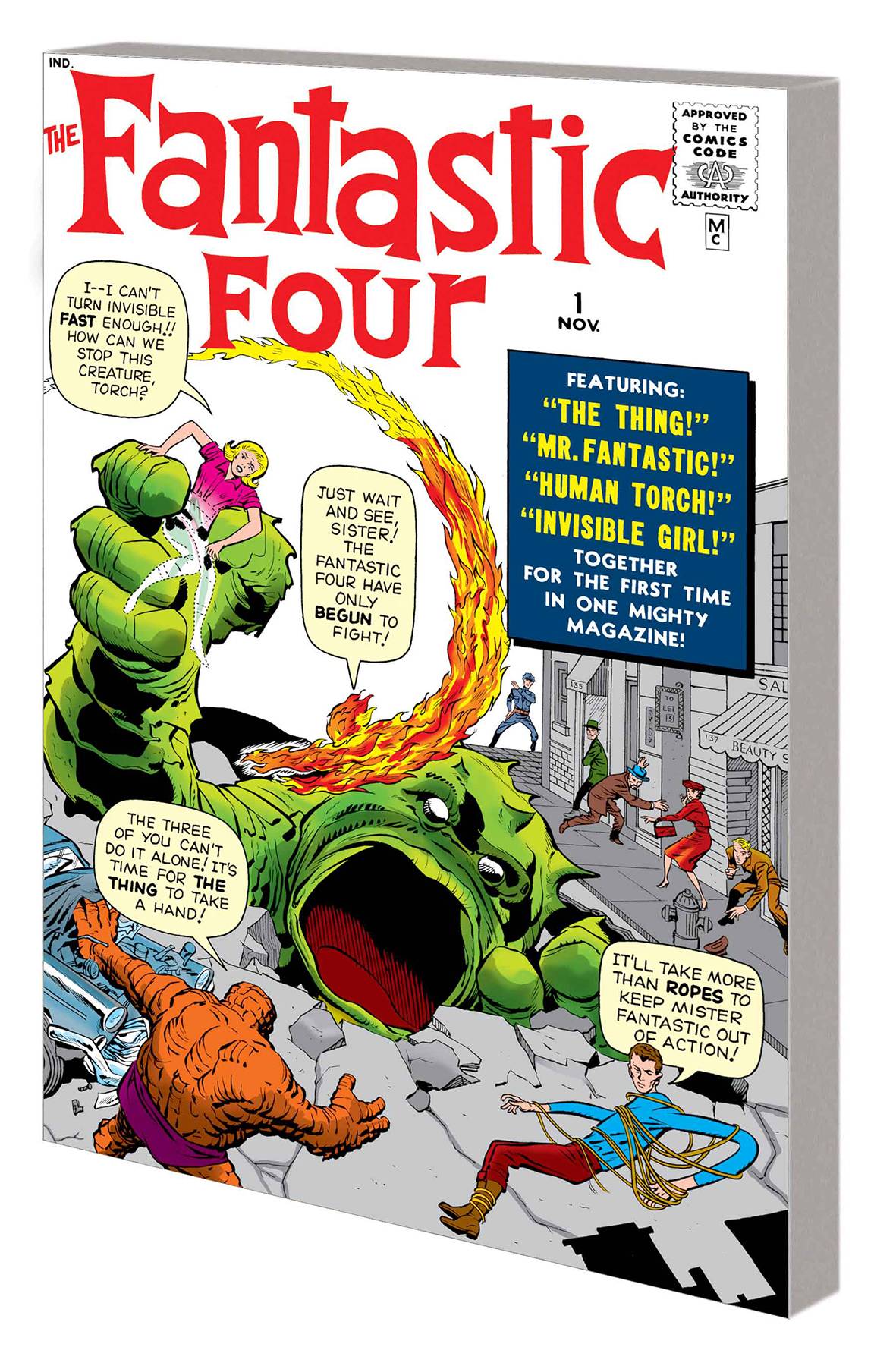 SWAMP THING BY NANCY A COLLINS OMNIBUS HC 125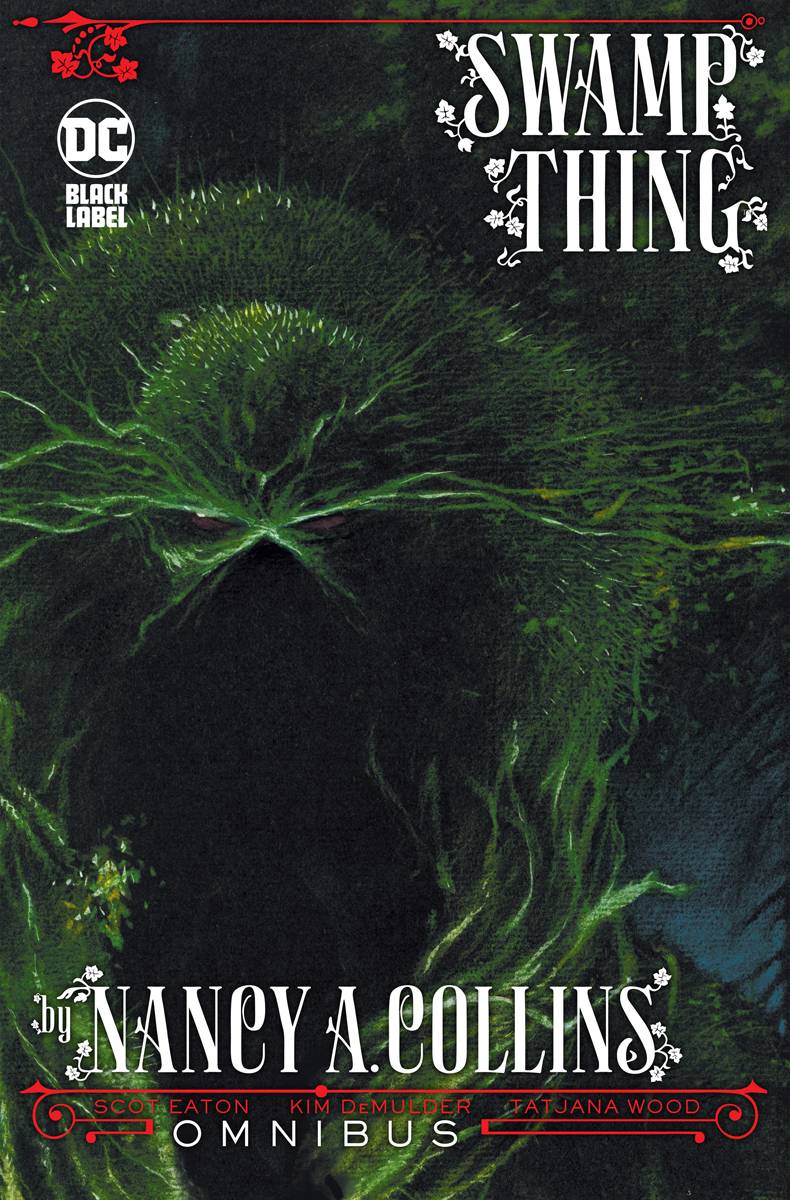 DISNEY MANGA STITCH & SAMURAI GN VOL 02 10.99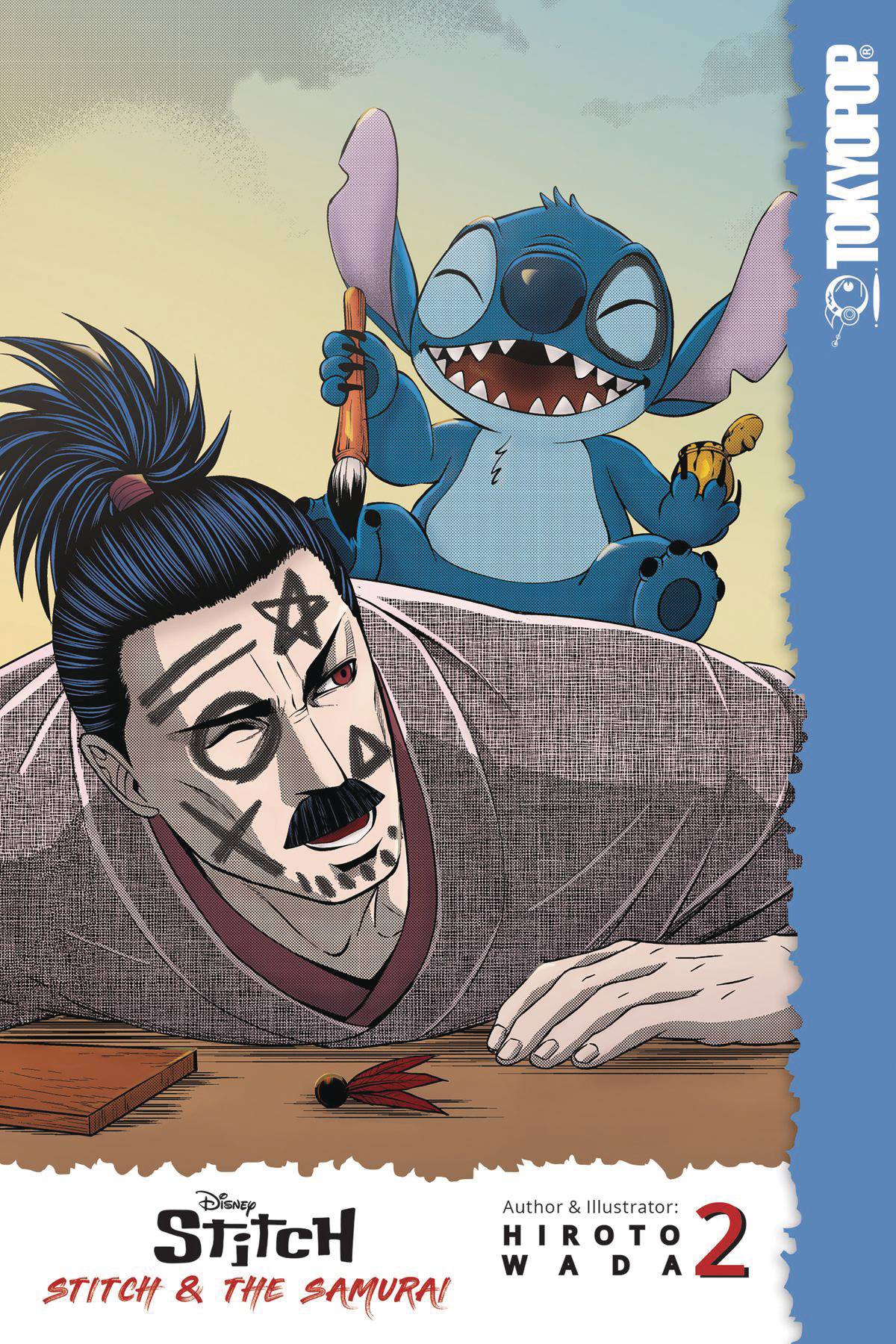 MASTER LIST OF PRODUCTS ARRIVING THIS WEEK!
A MAN AMONG YE #5 3.99
ACTION COMICS 2021 ANNUAL #1 CVR A SCOTT GODLEWSKI 5.99
ACTION COMICS 2021 ANNUAL #1 CVR B VALENTINE DE LANDRO 6.99
ALIENS AFTERMATH #1 4.99
ALIENS AFTERMATH #1 RON LIM VAR 4.99
AMERICAN MYTHOLOGY MONSTERS VOL 2 #1 3.99
BARBARELLA #1 CVR A PARRILLO 3.99
BARBARELLA #1 CVR B CHEW 3.99
BATMAN & SCOOBY-DOO MYSTERIES #4 (OF 12) 2.99
BATMAN THE DETECTIVE #4 (OF 6) CVR A ANDY KUBERT 3.99
BATMAN THE DETECTIVE #4 (OF 6) CVR B ANDY KUBERT 4.99
BATMAN URBAN LEGENDS #5 CVR A DAVID FINCH 7.99
BATMAN URBAN LEGENDS #5 CVR B TYLER KIRKHAM VAR 7.99
BATMAN URBAN LEGENDS #5 CVR C MIMI YOON VAR 7.99
BEYOND THE BREACH #1 4.99
BLACK HAMMER VISIONS #6 (OF 8) CVR A WARD & SHEEAN 3.99
BLACK HAMMER VISIONS #6 (OF 8) CVR B BRERETON 3.99
BROOKLYN NINE NINE NO MORE NOICE GUYS 1000 PC PUZZLE 17.99
BUNNY MASK #2 4.99
CANTO III LIONHEARTED #1 (OF 6) 3.99
CAPTAIN AMERICA FIRST 80 YEARS FOC VAR 19.99
CAPTAIN AMERICA FIRST 80 YEARS SC NEWSSTAND 19.99
CAPTAIN AMERICA FIRST 80 YEARS SC PX 19.99
CAPTAIN AMERICA FIRST 80 YEARS HC 29.99
CARNAGE BLACK WHITE AND BLOOD #4 (OF 4) 4.99
CARNAGE BLACK WHITE AND BLOOD #4 (OF 4) 4.99
CARNAGE BLACK WHITE AND BLOOD #4 (OF 4) RANDOLPH VAR 4.99
CHALLENGE OF THE SUPER SONS #4 (OF 7) CVR A SIMONE DI MEO 3.99
CHALLENGE OF THE SUPER SONS #4 (OF 7) CVR B NICK BRADSHAW 4.99
CHAMPIONS #8 3.99
CHAMPIONS #8 MOMOKO MARVEL ANIME VAR 3.99
CIMMERIAN MAN-EATERS OF ZAMBOULA #1 CVR A YANNICK PAQUETTE 3.99
CIMMERIAN MAN-EATERS OF ZAMBOULA #1 CVR D ROBIN RECHT WRAPAR 3.99
CONAN THE BARBARIAN #23 3.99
CRITICAL ROLE MIGHTY NEIN ISHARNAI`S HUT 1000 PC PUZZLE 17.99
CYBERPUNK 2077 TAKEMURA FIGURE 49.99
DCEASED UNKILLABLES TP 17.99
DETECTIVE COMICS #1039 CVR A DAN MORA 4.99
DETECTIVE COMICS #1039 CVR B LEE BERMEJO CARD STOCK VAR 5.99
DIE #18 CVR A HANS 3.99
DIE #18 CVR B YOSHITANI 3.99
DIE!NAMITE LIVES #2 CVR A PARRILLO 3.99
DIE!NAMITE LIVES #2 CVR B SUYDAM 3.99
DIE!NAMITE LIVES #2 CVR C LINSNER 3.99
DIE!NAMITE LIVES #2 CVR D ACOSTA 3.99
DISNEY MANGA STITCH & SAMURAI GN VOL 02 10.99
DISNEY MINI ART OF DISNEY VILLAINS HC 11.99
DISNEY NIGHTMARE BEFORE CHRISTMAS CLUE 39.99
DRAGON AGE WORLD OF THEDAS MAP PUZZLE 22.00
EVE #3 (OF 5) CVR A ANINDITO 3.99
EVE #3 (OF 5) CVR B PENDERGAST 3.99
EXCALIBUR #22 3.99
EXCALIBUR #22 NOTO VAR 3.99
EXCITING COMICS #11 3.99
EXTREME CARNAGE SCREAM #1 3.99
EXTREME CARNAGE SCREAM #1 JOHNSON CONNECTING VAR 3.99
EXTREME CARNAGE SCREAM #1 YOUNG VAR 3.99
FLASH 2021 ANNUAL #1 CVR A BRANDON PETERSON 5.99
FLASH 2021 ANNUAL #1 CVR B BRETT BOOTH CARD STOCK VAR 6.99
FUTURE STATE GOTHAM #3 CVR A SIMONE DI MEO 3.99
FUTURE STATE GOTHAM #3 CVR B ROSE BESCH CARD STOCK VAR 4.99
FUTURE STATE SUICIDE SQUAD TP 19.99
GI JOE A REAL AMERICAN HERO #284 CVR A ANDREW GRIFFITH 3.99
GI JOE A REAL AMERICAN HERO #284 CVR B FREDDIE WILLIAMS II 3.99
GREEN LANTERN SEASON TWO HC VOL 02 ULTRAWAR 24.99
GRIMM FAIRY TALES #50 CVR A VITORINO 5.99
GRIMM FAIRY TALES #50 CVR B WHITE 5.99
GRIMM FAIRY TALES #50 CVR C GARZA 5.99
GRIMM FAIRY TALES #50 CVR D COCCOLO 5.99
GRIMM FAIRY TALES #50 CVR E BURNS 5.99
HAHA #6 (OF 6) CVR A MORAZZO & OHALLORAN 3.99
HAHA #6 (OF 6) CVR B MORAZZO & OHALLORAN 3.99
HAHA #6 (OF 6) CVR C LEVEL 3.99
HARRY POTTER GREAT HALL 1000 PC PUZZLE 17.99
HATSUNE MIKU SAKURA MIKU PVC NOODLE STOP FIG 29.99
HEAVENS DESIGN TEAM GN VOL 05 12.99
HELM GREYCASTLE #3 (OF 4) CVR A GIROUX 4.99
HELM GREYCASTLE #3 (OF 4) CVR B DOWNIE 4.99
HISTORY MARVEL UNIVERSE TP BUSCEMA DM VAR 24.99
HISTORY MARVEL UNIVERSE TP MCNIVEN CVR 24.99
HISTORY MARVEL UNIVERSE TP RODRIGUEZ DM VAR 24.99
HOUSE OF LOST HORIZONS #3 (OF 5) 3.99
INFINITE FRONTIER #2 (OF 6) CVR A MITCH GERADS 4.99
INFINITE FRONTIER #2 (OF 6) CVR B BRYAN HITCH CARD STOCK VAR 5.99
INJUSTICE YEAR ZERO HC THE COMPLETE COLLECTION 24.99
INVINCIBLE RED SONJA #3 CVR A CONNER 3.99
INVINCIBLE RED SONJA #3 CVR B LINSNER 3.99
INVINCIBLE RED SONJA #3 CVR C CELINA 3.99
IRON MAN #10 3.99
IRON MAN #10 CASSADAY CAPTAIN AMERICA 80TH VAR 3.99
KING IN BLACK PLANET SYMBIOTES TP 15.99
LEV GLEASON PRESENTS #2 9.99
LOKI TP GOD WHO FELL TO EARTH 17.99
MAID I HIRED RECENTLY IS MYSTERIOUS GN VOL 01 (C: 0-1-2) 13
MAN-EATERS CURSED #1 (OF 5) CVR A MITERNIQUE 3.99
MAN-EATERS CURSED #1 (OF 5) CVR B MITERNIQUE 3.99
MARVEL AVENGERS INFINITY WAR DIE CUT HC 9.99
MARVEL CONTEST OF CHAMPIONS DEADPOOL 1:10 SCALE PVC STATUE 40
MARVEL HEROES VENOM CLASSIC STANDEE 44.95
MARVEL-VERSE GN TP SHE-HULK 9.99
MASS EFFECT OUTCASTS PUZZLE 22.00
MIGHTY MMW FANTASTIC FOUR GN TP VOL 01 GREATEST HEROES DM VA 15.99
MIGHTY MORPHIN #9 CVR A LEE 3.99
MIGHTY MORPHIN #9 CVR B LEGACY VAR CARLINI 3.99
MOONSHINE #26 3.99
MOTHS #2 3.99
MOUSE GUARD OWLHEN CAREGIVER #1 4.99
MY LITTLE PONY FRIENDSHIP IS MAGIC #100 CVR A ANDY PRICE 7.99
MY LITTLE PONY FRIENDSHIP IS MAGIC #100 CVR B FLEECS 7.99
NANCY IN HELL TP 16.99
NINJAK #1 CVR A NAKAYAMA 3.99
NINJAK #1 CVR B WIJNGAARD 3.99
NORSE MYTHOLOGY II #2 (OF 6) CVR A RUSSELL 3.99
NORSE MYTHOLOGY II #2 (OF 6) CVR B MACK 3.99
OBLIVION SONG BY KIRKMAN & DE FELICI HC BOOK 02 39.99
OBLIVION SONG BY KIRKMAN & DE FELICI #32 3.99
OCTAVIA BUTLER PARABLE OF THE SOWER GN 16.99
ONE-12 COLLECTIVE DC DOCTOR FATE AF 125.00
ORCS #6 (OF 6) 4.99
POP ANIMATION BAKUGAN DRAGO VINYL FIGURE 11.99
POP ANIMATION BAKUGAN RUNO VINYL FIGURE 11.99
POP DIRECTORS SPIKE LEE PURPLE SUIT VIN FIG 11.99
POP DISNEY MIGHTY DUCKS ADAM BANKS VINYL FIGURE 11.99
RANGERS OF THE DIVIDE #3 (OF 4) 3.99
RAPTOR TP 29.99
RE ZERO SSS FAIRY TALE RAM PRINCESS KAGUYA PVC FIG PEARL VER 29.99
RE ZERO SSS FAIRY TALE REM SNOW GIRL NON SCALE PVC FIG PEARL 29.99
RORSCHACH #10 (OF 12) CVR A JORGE FORNES 4.99
RORSCHACH #10 (OF 12) CVR B JENNY FRISON VAR 4.99
SAVAGE HEARTS #1 (OF 5) 3.99
SCUD THE DISPOSABLE ASSASSIN WHOLE SHEBANG TP NEW PTG 34.99
SEVEN SECRETS #10 3.99
SILVER COIN #4 CVR A WALSH 3.99
SILVER COIN #4 CVR B WARD 3.99
SINISTER WAR #1 (OF 4) 4.99
SINISTER WAR #1 (OF 4) BAGLEY WRAPAROUND VAR 4.99
SINISTER WAR #1 (OF 4) FRANK VAR 4.99
SINISTER WAR #1 (OF 4) NAUCK HEADSHOT VAR 4.99
SINISTER WAR #1 (OF 4) NGU VAR 4.99
SINISTER WAR #1 (OF 4) BAGLEY CONNECTING VAR 4.99
SINISTER WAR #1 (OF 4) VICENTINI VAR 4.99
SIX SIDEKICKS OF TRIGGER KEATON #2 CVR A SCHWEIZER 3.99
SIX SIDEKICKS OF TRIGGER KEATON #2 CVR B CHAN 3.99
SKYBOUND X #2 CVR A RATHBURN 4.99
SKYBOUND X #2 CVR B BRESSAN 4.99
SKYBOUND X #2 CVR C VUONG & KNIIVILA 4.99
SKYBOUND X #2 CVR A RATHBURN 4.99
SPACE PIRATE CAPT HARLOCK #2 CVR A MIRKA ANDOLFO 3.99
SPACE PIRATE CAPT HARLOCK #2 CVR B JUNGGEUN YOON 3.99
SPACE PIRATE CAPT HARLOCK #2 CVR C ANDIE TONG 3.99
SPARE PARTS ONE SHOT CVR 3.99
SPIDER-MAN SPIDERS SHADOW #4 (OF 5) 3.99
SPIDER-WOMAN #13 3.99
SPIDER-WOMAN #13 MCNIVEN CAPTAIN AMERICA 80TH VAR 3.99
SQUADRON SUPREME VS AVENGERS TP 34.99
STAR WARS DOCTOR APHRA #12 WOBH 3.99
STAR WARS DOCTOR APHRA #12 CAMUNCOLI HEADSHOT VAR WOBH 3.99
STAR WARS DOCTOR APHRA #12 SPROUSE LUCASFILM 50TH VAR WOBH 3.99
STAR WARS DOCTOR APHRA #12 WOBH 3.99
STAR WARS PHANTOM MENACE GN ADAPTATION TP (RES) (C: 1-1-2) 9.99
STAR WARS WAR BOUNTY HUNTERS #2 (OF 5) 3.99
STAR WARS WAR BOUNTY HUNTERS #2 (OF 5) CAMUNCOLI HEADSHOT VA 3.99
STAR WARS WAR BOUNTY HUNTERS #2 (OF 5) JTC ACTION FIGURE VAR 3.99
STRANGE ACADEMY GN TP FIRST CLASS 13.99
SUICIDE SQUAD THEIR GREATEST SHOTS TP 12.99
SWAMP THING BY NANCY A COLLINS OMNIBUS HC 125
TASKMASTER RUBICON TRIGGER TP 15.99
THOR #15 3.99
THOR #15 DANIEL SPIDER-MAN VILLAINS VAR 3.99
TMNT ONGOING #119 CVR A NELSON DANIEL 3.99
TMNT ONGOING #119 CVR B EASTMAN 3.99
TO SAVE WORLD WAKE MORNING AFTER DEMI HUMAN GN VOL 03 13
TOON TUMBLERS MARVEL SPIDER-MAN 300 PINT GLASS 9.99
TRANSFORMERS #32 CVR A DAN SCHOENING 3.99
TRANSFORMERS #32 CVR B JOSH BURCHAM 3.99
TRANSFORMERS GEN WFCK LEADER AF ASST 202102
TRUE LIVES FABULOUS KILLJOYS NATIONAL ANTHEM LIBRARY HC 39.99
ULTIMATES BY EWING COMPLETE COLLECTION TP 44.99
VAMPIRELLA VS PURGATORI #5 CVR A PAGULAYAN 3.99
VAMPIRELLA VS PURGATORI #5 CVR B FOX 3.99
VAMPIRELLA VS PURGATORI #5 CVR C KUDRANSKI 3.99
VINYL SODA DANGER MOUSE W/ EVIL CHASE 13.99
VINYL SODA MHA ALL MIGHT W/ GW CHASE 13.99
WAY OF X #4 3.99
WAY OF X #4 SHAVRIN VAR 3.99
WEB OF SPIDER-MAN #1 (OF 5) 2ND PTG GURIHIRU VAR 3.99
WITCHER 3 WILD HUNT TRISS SERIES 2 FIGURE 49.99
WONDER WOMAN #775 CVR A TRAVIS MOORE 4.99
WONDER WOMAN #775 CVR B BECKY CLOONAN 5.99
X-CORP #3 3.99
X-CORP #3 DEL MUNDO VAR 3.99