BOOM! Studios Announces New Magic: The Gathering Comic Book Series Coming in April 2021
BOOM! Studios announced today a new partnership, under license by Hasbro, Inc., with Wizards of the Coast LLC that adds
Magic: The Gathering
to their exciting slate of fan-favorite properties. This historic beginning for the pop culture phenomenon launches with
Magic
, a new original comic book series from acclaimed writer Jed MacKay (Marvel's
Black Cat
), artist Ig Guara (Marvel's
Ghost-Spider
), colorist Arianna Consonni, and letterer Ed Dukeshire, perfect for new readers and long time fans, available in April 2021. Across the vast Multiverse, those gifted with a "spark" can tap into the raw power of Magic and travel across realms — they are Planeswalkers. When coordinated assassination attempts on Guildmasters Ral Zarek, Vraska, and Kaya rock the city of Ravnica and leave Jace Beleren's life hanging in the balance, a fuse is lit that threatens not just these three Guilds, but the entire plane of Ravnica. Now these three must covertly infiltrate the wild plane of Zendikar and form a tenuous alliance to uncover why the targets of the assassins have all been Planeswalkers. . . which will lead them straight to one of the most enigmatic characters in Magic history!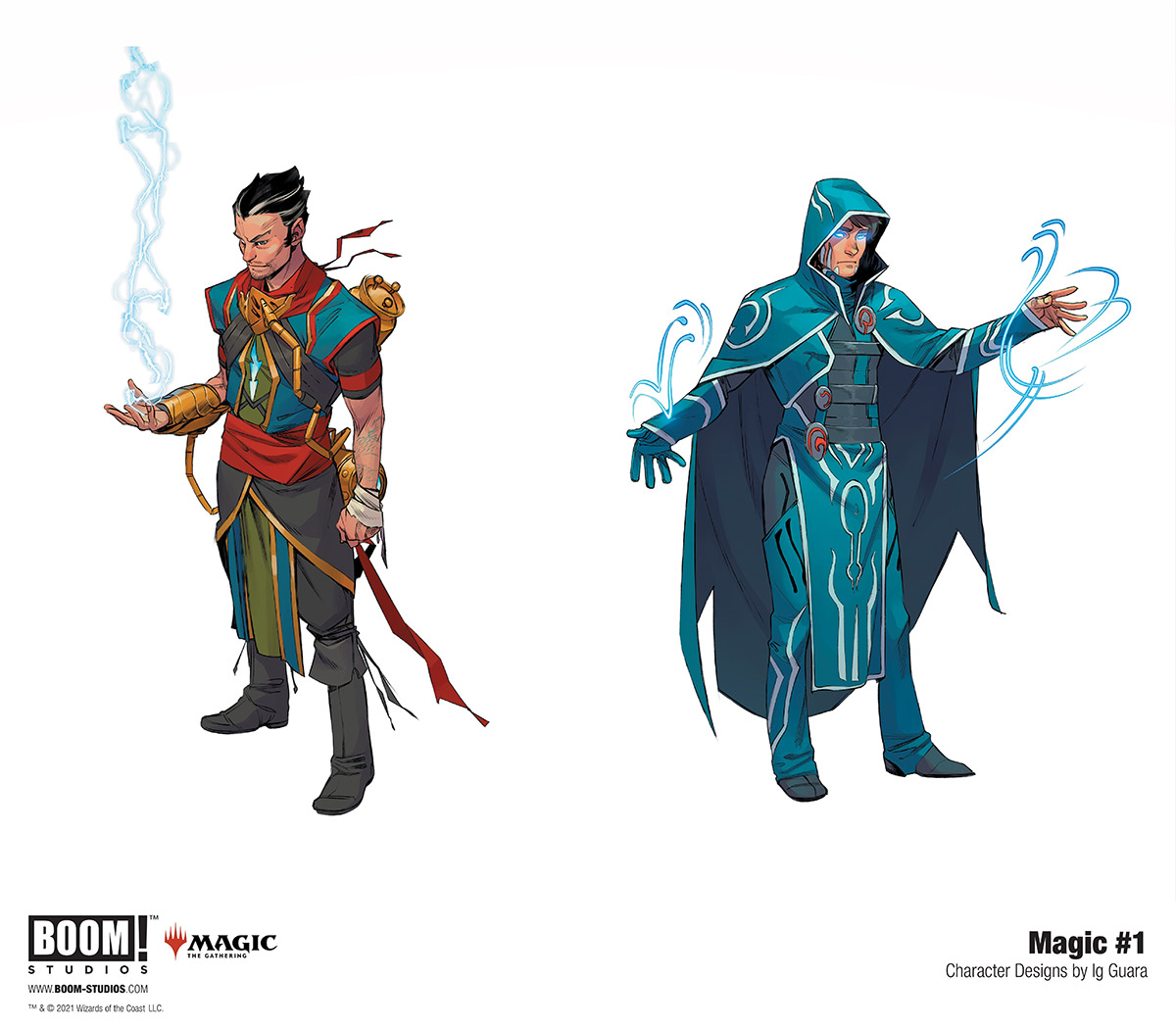 Magic
#1 features main cover art by acclaimed artist Matteo Scalera (
Batman: White Knight Presents Harley Quinn
) as well as variant cover art by Guara, InHyuk Lee (Miles Morales: Spider-Man), and Junggeun Yoon (
Seven Secrets
), and a set of Hidden Planeswalker variant covers by artists Miguel Mercado (
Mighty Morphin
), Taj Tenfold (
Abbott
), and Magdalena Pagowska (
The Library of Esoterica
) featuring fan favorite characters Liliana Vess, Kaya the Ghost Assassin, and Sorin Markov. Fans can also pre-order the MAGIC PACK, a limited edition Collector's Set of
Magic
#1 covers, featuring an exclusive MAGIC PACK variant by artist Mirka Andolfo (
Mercy
), along with the
Magic
#1 main cover by Scalera, a randomly inserted Hidden Planeswalker variant cover, and the Black blank sketch cover, available in April 2021. "
Magic: The Gathering
is more than a game—it's a rich, expansive multiverse and mythology you can really live in and spend an infinite amount of time traversing. This all-new and unique story we're launching into is full of beloved characters and shocking reveals from the world of MAGIC that are going to entertain readers new to the brand and surprise lifelong fans in the best possible ways," said Bryce Carlson, Vice President, Editorial & Creative Strategy, BOOM! Studios. "Jed, Ig, Arianna, Ed, all of our incredible cover artists, and the entire team at BOOM! Studios are firing on all cylinders so I can confidently say that this is far and away the best Magic: The Gathering has ever been executed in the comics medium. Period."
NEW COMICS THIS WEEK!
DAREDEVIL #26 KIB 3.99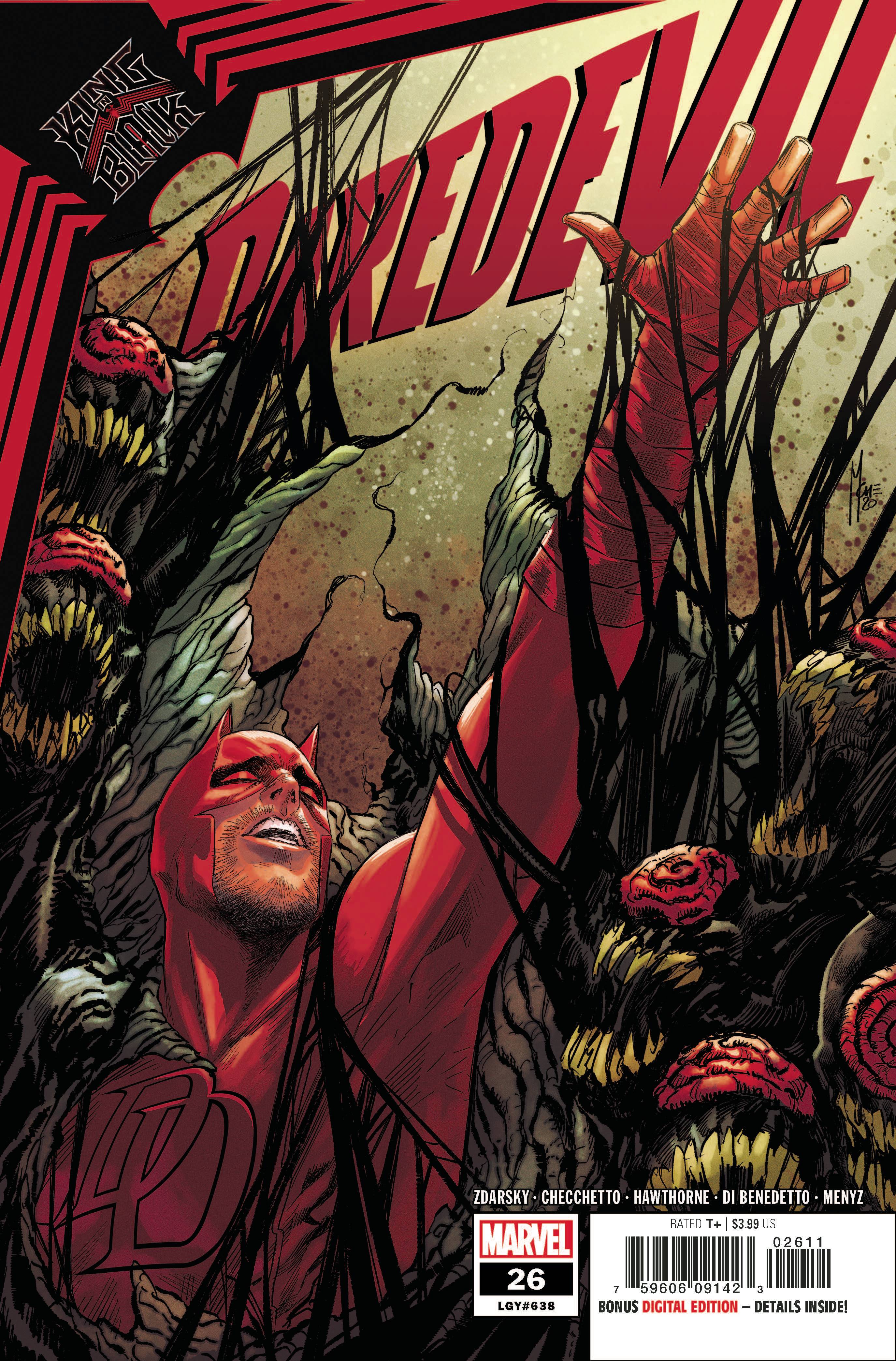 (W) Chip Zdarsky (A) Mike Hawthorne (A/CA) Marco Checchetto
A DEVIL CONSUMED! Matt faces a darkness unlike any before. Meanwhile, ELEKTRA may be in over her head for the first time in her life. DAREDEVIL must find the strength to continue the fight as all hell breaks loose.
FUTURE STATE BATMAN SUPERMAN #1 (OF 2) CVR A 3.99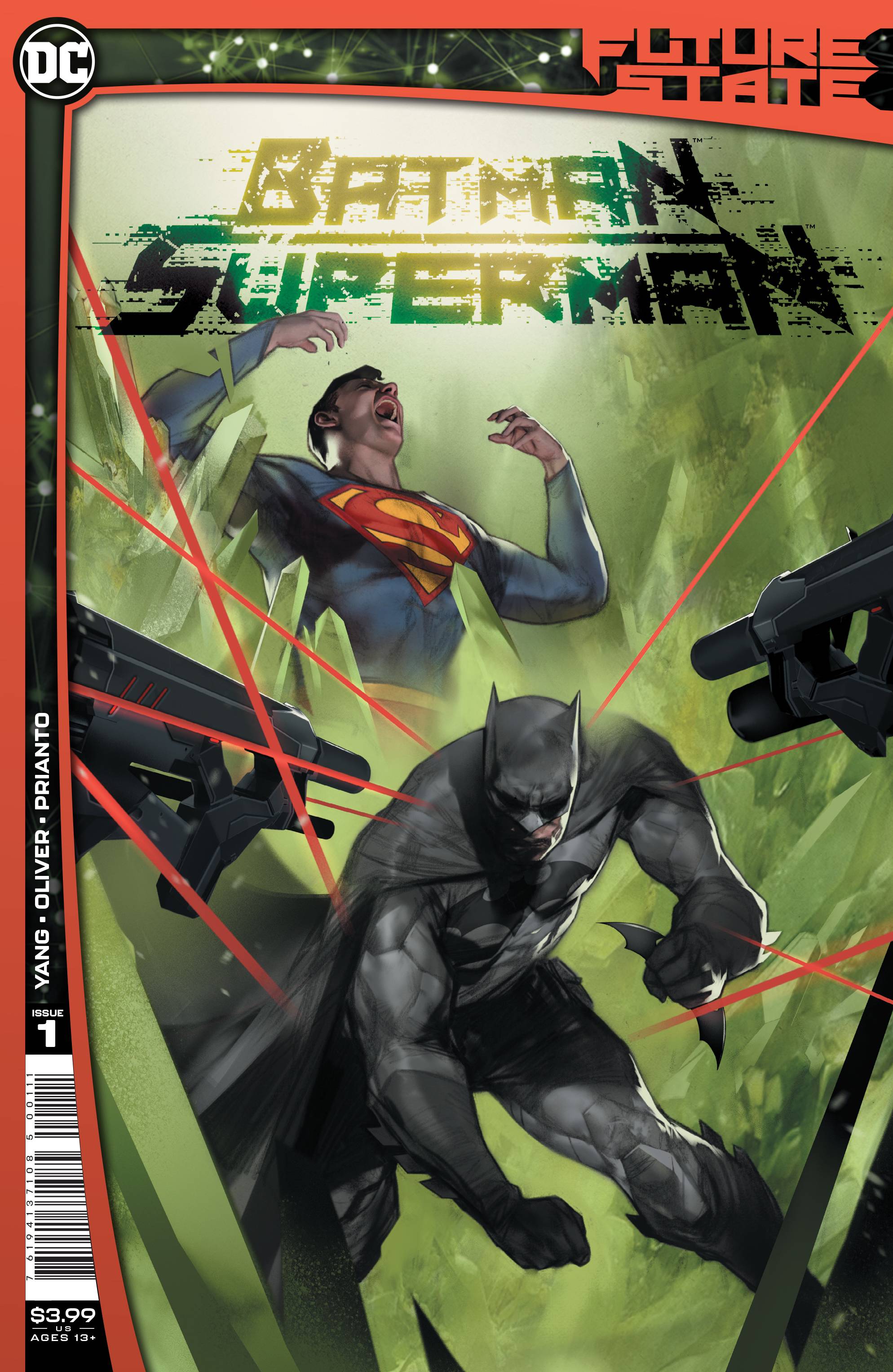 Writer: Gene Luen Yang
Artist: Ben Oliver
Back in the early days of the Magistrate's occupation of Gotham City, Bruce Wayne found himself pushed to the edge like never before. So calling the Man of Steel in for backup makes sense, right? Wrong. Gotham's sinister overlords have already sprung the ultimate trap on the Last Son of Krypton…and with Kryptonian power at your command, no one can stand in your way! Plus…where on Earth did Professor Pyg get a Kryptonite scalpel? Brace yourselves, because things are going to get gross in the caverns below Gotham…
SPAWN #314 CVR A 2.99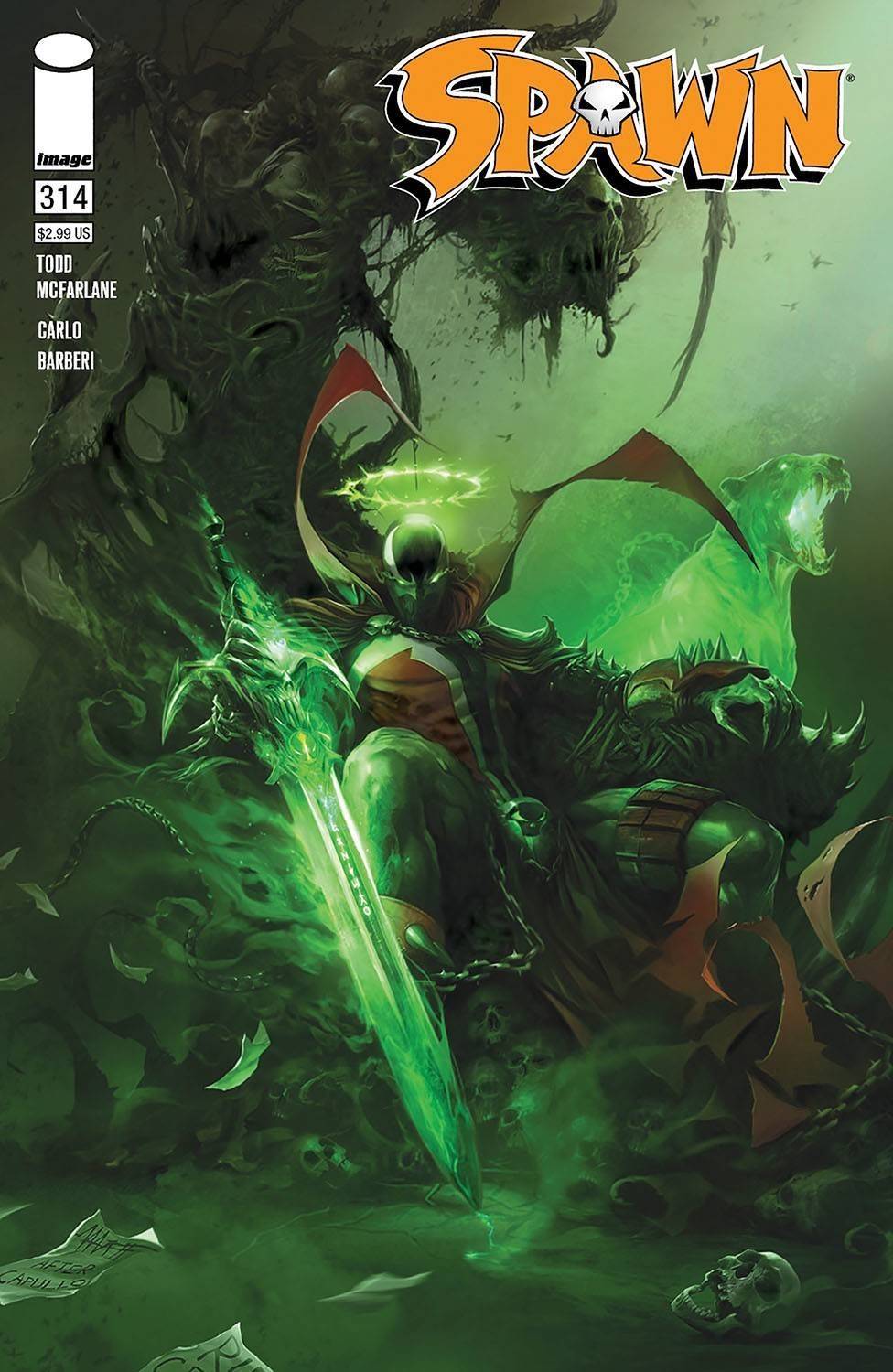 (W) Todd McFarlane (A) Carlo Barberi (CA) Francesco Mattina
NEW STORY ARC! "CHAIN GANG," Part One-INTRODUCING A NEW SUPER-TEAM… the CHAIN GANG! Gunslinger Spawn! Medieval Spawn! The Reaper! Ninja Spawn!
WOLVERINE #9 3.99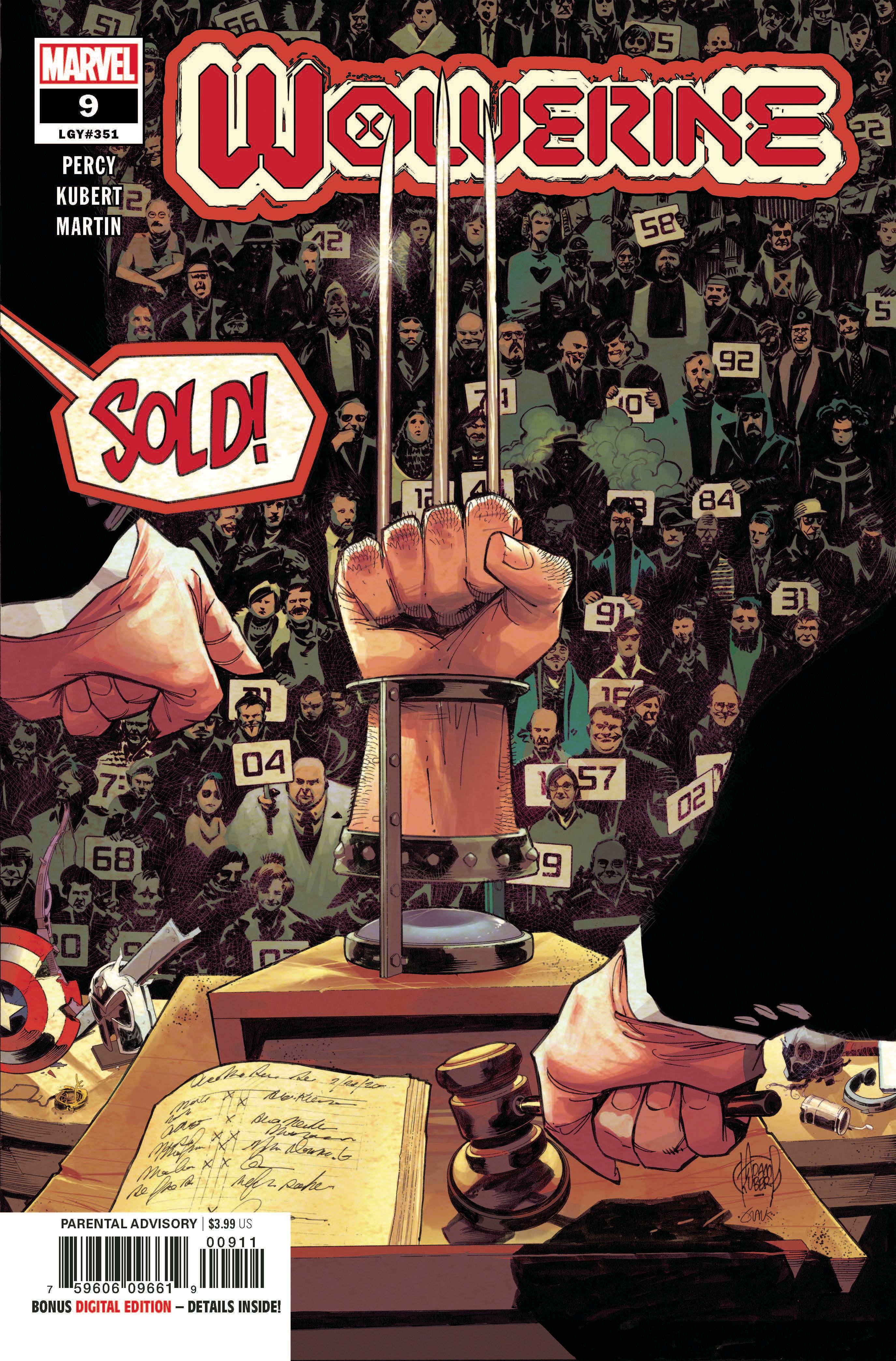 (W) Ben Percy (A/CA) Adam Kubert
WEAPON X – TO THE HIGHEST BIDDER! WOLVERINE's back in MADRIPOOR for an underworld criminal auction specializing in super hero artifacts that will surface more than just bad memories for the mutant formerly known as WEAPON X!
FUTURE STATE SUICIDE SQUAD #1 (OF 2) CVR A 5.99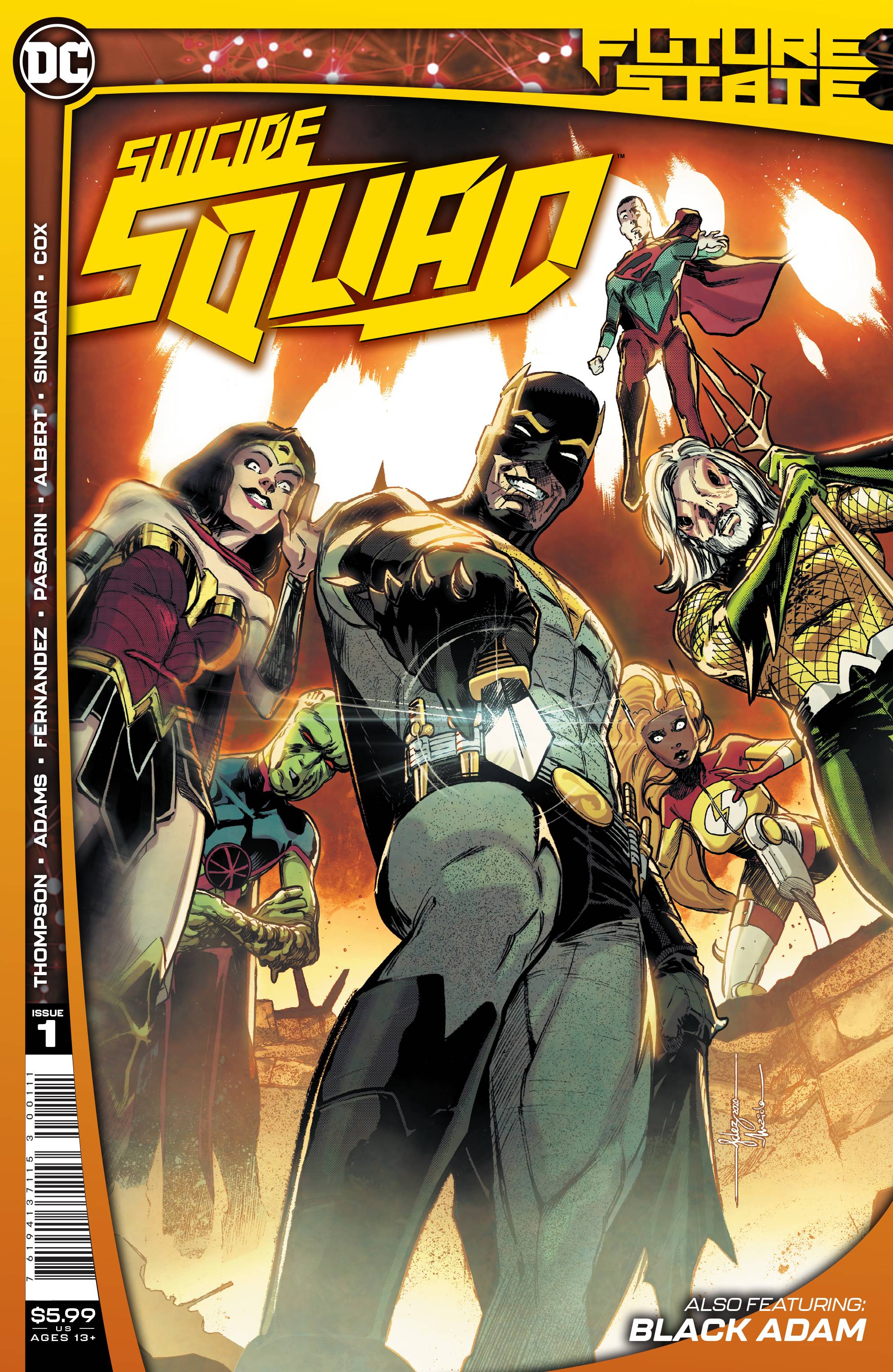 Writer: Robbie Thompson – Jeremy Adams
Artist: Javi Fernandez – Fernando Pasarin
Cover Artist: Javi Fernandez
The Suicide Squad enters the Future State era as Amanda Waller uses Task Force X to save the world and remake it in her image—but what happens when the team shows up to stop her? And in the second story in this extra-sized issue, Black Adam, the immortal one-time champion of the wizard Shazam, rules the planet Kahndaq in the 853rd century. Can he save the future from a threat rooted in the past?
AMAZING SPIDER-MAN #58 3.99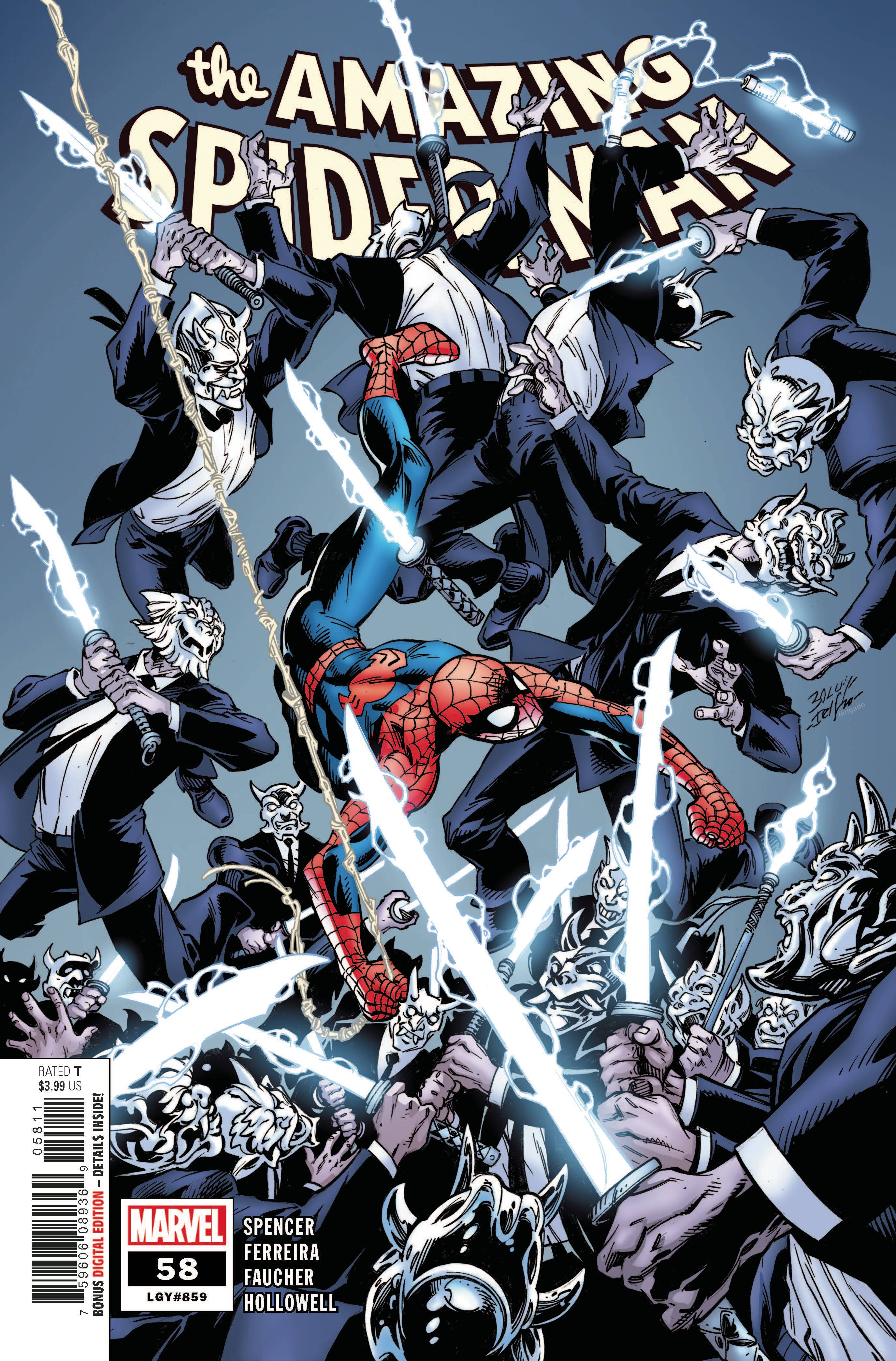 (W) Nick Spencer (A/CA) Mark Bagley
• One era of Nick Spencer's run comes to a shocking end this issue… • But the seeds that he's planted along the way for the next start to bloom. • Don't miss this pivotal issue!
THIS WEEK IN TOYS/STATUES
ONE-12 COLLECTIVE PX HELLBOY 2019 ANUNG UN RAMA EDITION AF

From Mezco Toys.
A PREVIEWS Exclusive!
Hellboy
returns to Mezco toys as a One:12 Collective action figure! This
PREVIEWS
Exclusive One:12 Collective
Hellboy
figure features 2 head portraits, one with his impressive horns, capturing the great beast's demonic nature! Hellboy is outfitted in a removable duster coat, with a customized handgun and utility belt! The half-demon comes complete with a range of accessories, including a sword, flaming sword, and a horseshoe.
Hellboy
also includes seven interchangeable hands, crown of flames, removable tank top and a One:12 Collective display base with an adjustable posing post.
ACE VENTURA PET DETECTIVE SHADY ACRES ACE 8IN RETRO AF 32.99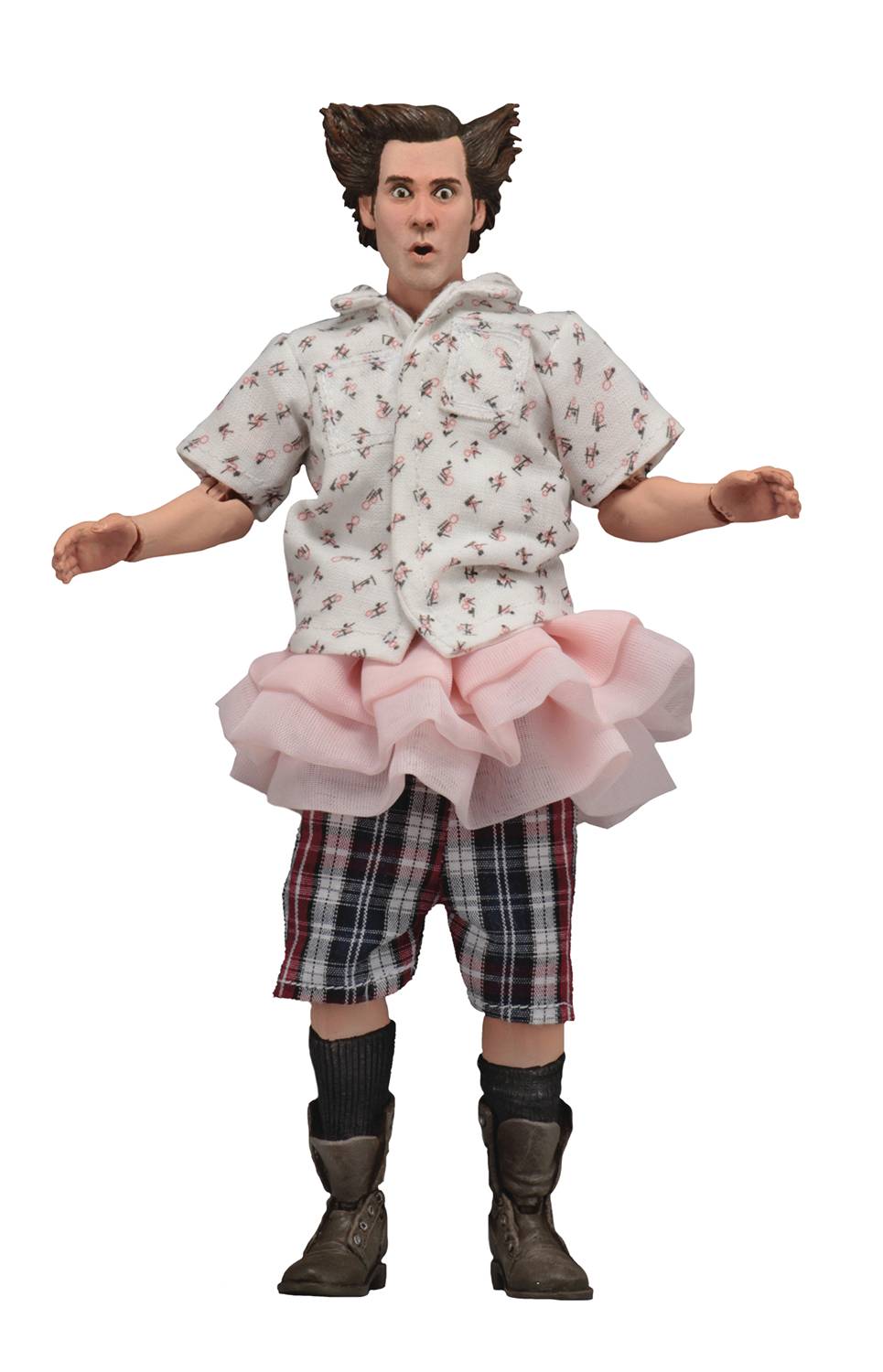 From NECA.
From the 1994 comedy
Ace Ventura: Pet Detective
, this clothed action figure is based on Jim Carrey's appearance as he goes undercover at Shady Acres to investigate the mysterious Ray Finkle. Ever-stylish,
Ace
is dressed in a short sleeve button up, plaid shorts, and a tutu, standing 8″ tall and is fully articulated. Additional contents include 2 brand new head sculpts and an accessory of Wiggles, the Yorkshire terrier. Window box packaging.
DRAGON BALL SUPER DRAGON STARS SS4 VEGETA AF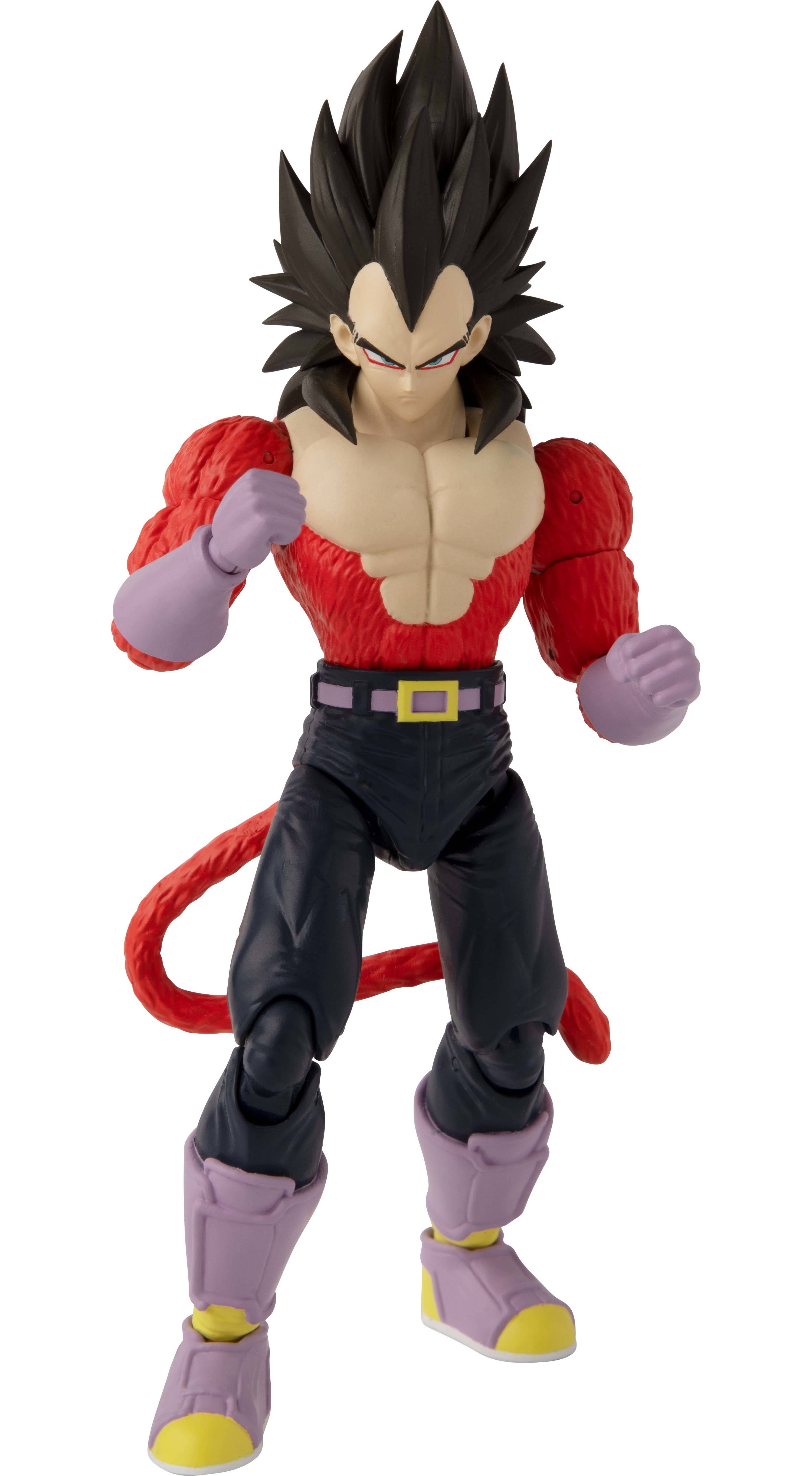 PREDATOR 2 ULTIMATE STALKER PREDATOR 7IN AF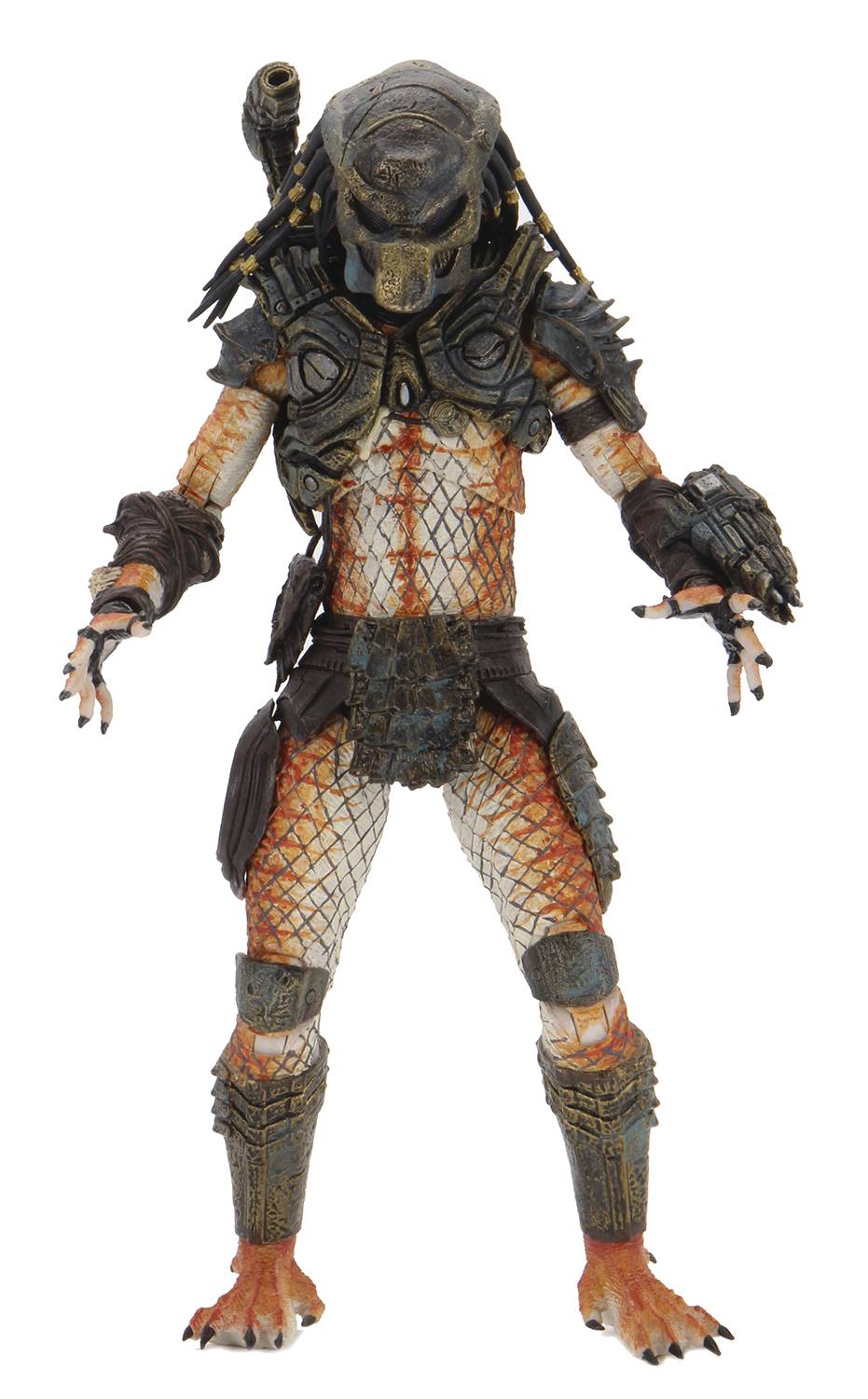 From NECA. Predator 2
expanded the universe that the original film touched upon, introducing us to new yautja such as the City Hunter and more importantly, the Lost Tribe! 30 years after its release, NECA is celebrating
Predator 2's
anniversary with the return of each
Lost Tribe Predator
in Ultimate form.
The Stalker Predator
is given an upgrade with an all new body loaded with articulation, an assortment of interchangeable hands, and two heads, one of which is a never before seen unmasked head. Other accessories include a snap-on dart gauntlet, open and closed combi sticks and discs, a new articulated canon, and removable chest armor.
Trade-paperbacks of the Week!
AMAZING SPIDER-MAN OMNIBUS HC VOL 02 ROMITA DM VAR NEW PTG 125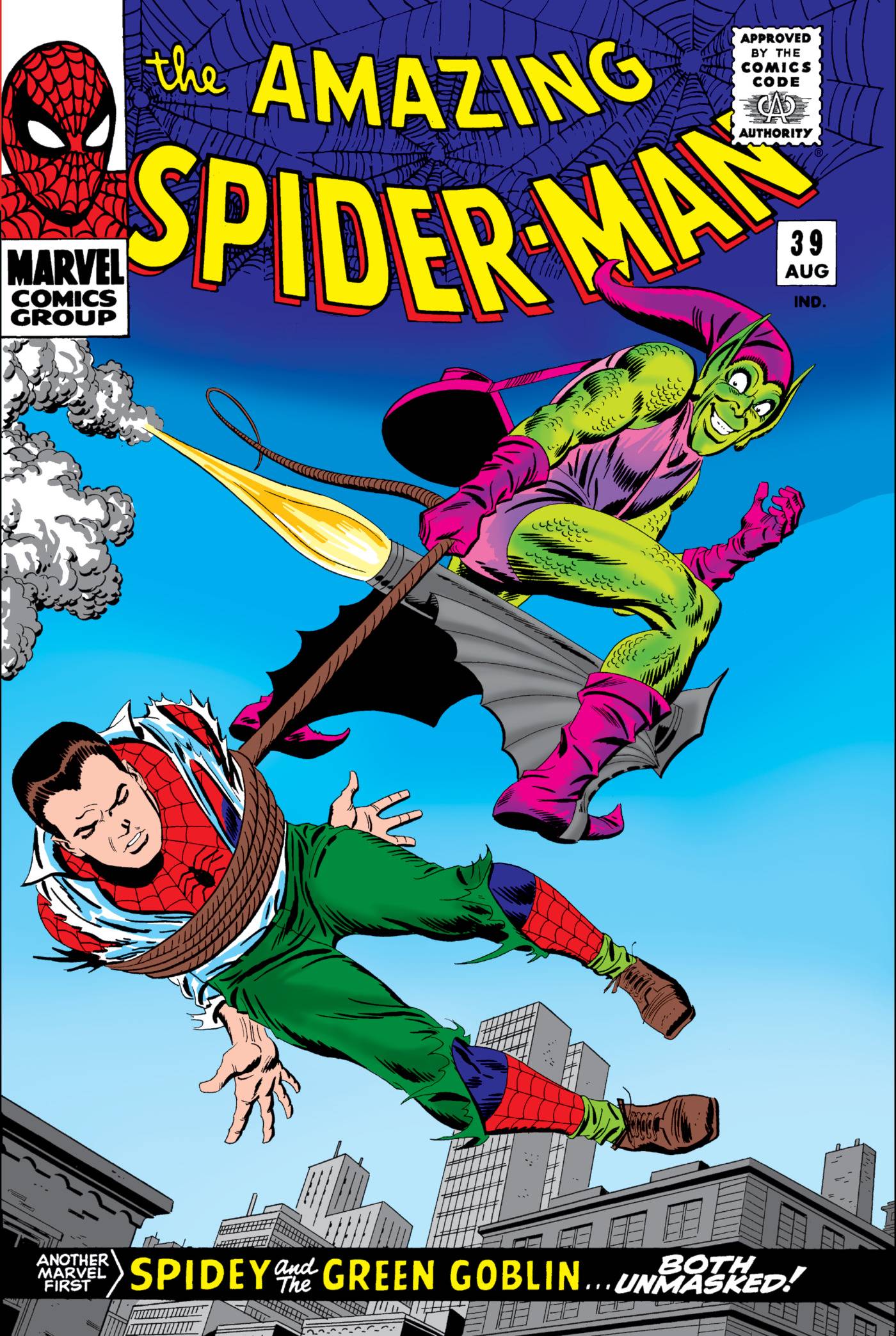 (W) Stan Lee (A) John Romita, More (CA) John Romita
The Stan Lee/John Romita era starts here! Lee and Romita transformed the web-slinger into Marvel's top title with stories that raised your spirits, tore at your heartstrings and kept you on the edge of your seat. From the revelation of the Green Goblin's secret identity to the unforgettable entrance of Mary Jane Watson, these classics define Spidey to this day – with star-studded debuts including the Kingpin, the Rhino and Captain Stacy; Spidey's disastrous first tryout with the Avengers; the iconic "Spider-Man No More!" issue; the true story of Peter Parker's parents; and an epic battle against the Green Goblin! Collecting AMAZING SPIDER-MAN (1963) #39-67 and ANNUAL #3-5, and SPECTACULAR SPIDER-MAN (1968) #1-2. .
SUPERMAN KRYPTONITE NEVERMORE HC 29.99
GODZILLA HISTORYS GREATEST MONSTER TP NEW PTG 29.99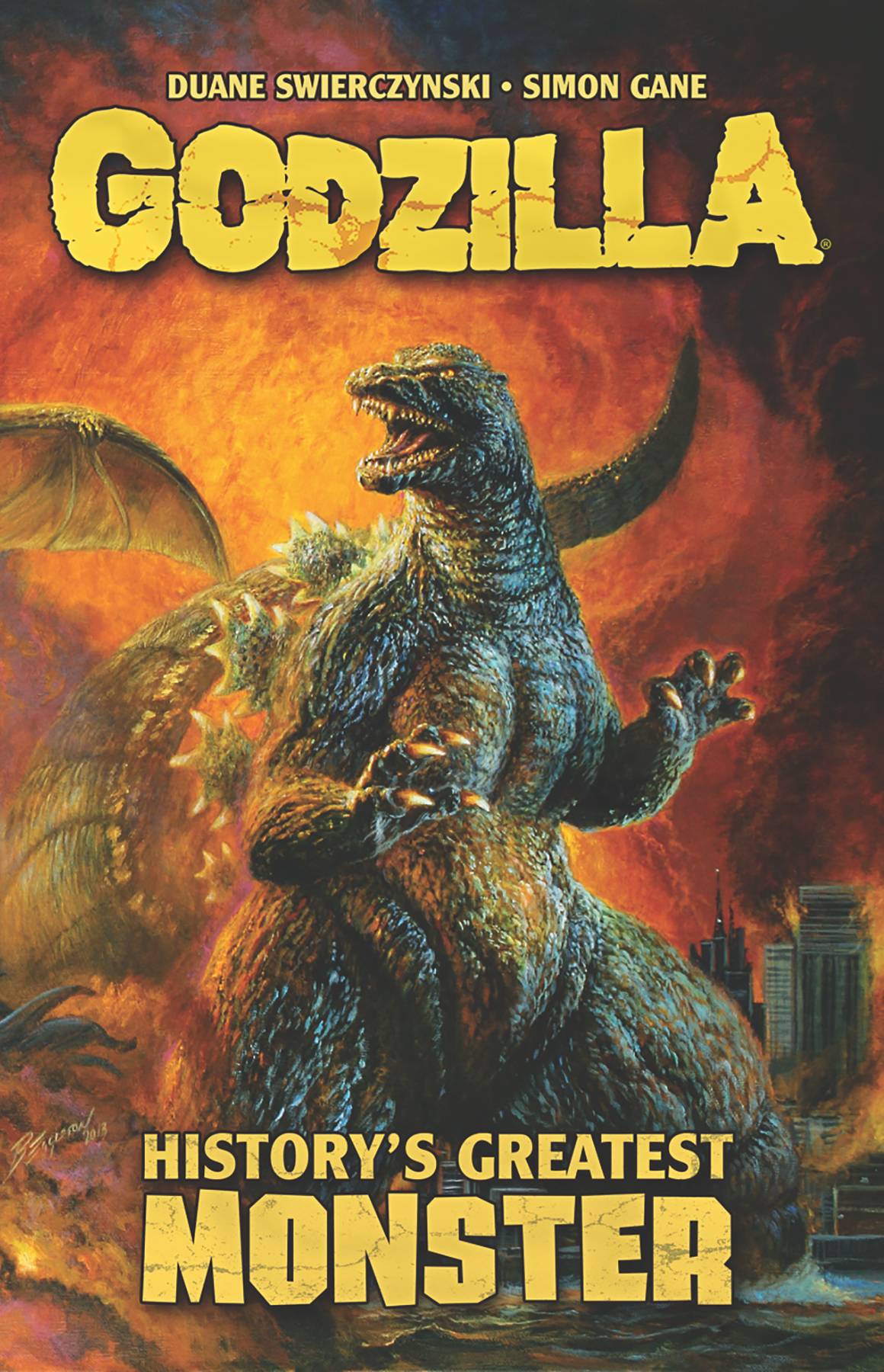 (W) Duane Swierczynski (A) Simon Gane, Dave Wachter (CA) Bob Eggleton
Cities, special forces teams, and a legion of Kaiju are no match for… History's Greatest Monster! Godzilla continues to destroy cities and lives all over the world and ex-special forces tough guy Boxer is a man with a grudge who vows to end the terror of Godzilla-no matter what! He assembles a topnotch team to take him and the other monsters down at $7 billion a bounty. Collects the complete 13-issue series.
STAR WARS ADVENTURES BEWARE VADERS CASTLE HC 19.99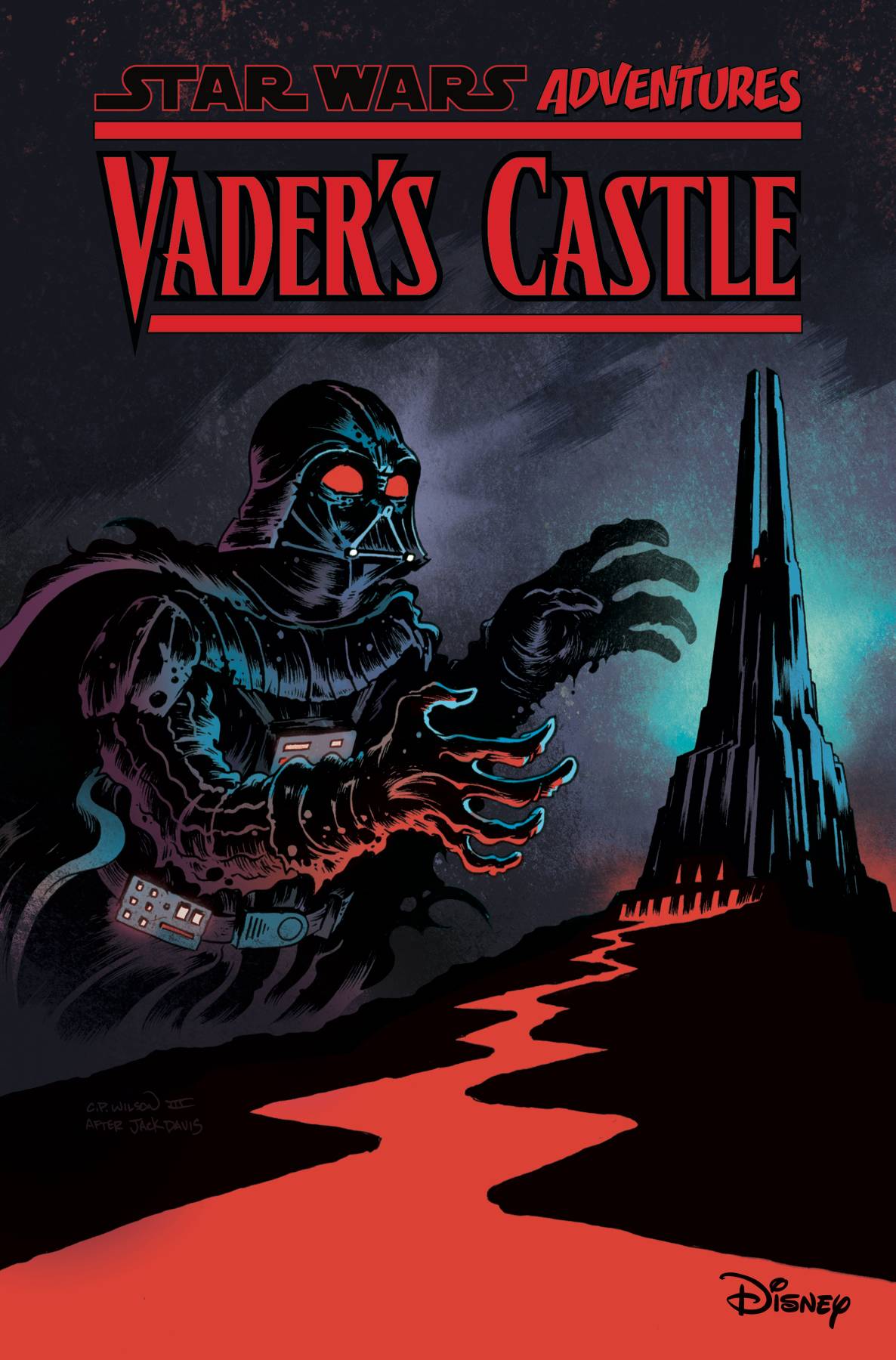 (W) Cavan Scott (A) Derek Charm, Chris Fenoglio, Kelley Jones, Corin Howell, Robert Hack, Charles Paul Wilson, Nicoletta Baldari, Megan Levens (A/CA) Francesco Francavilla
Why would anyone break IN to the dreaded stronghold of Darth Vader? Find out in this spooky graphic novel perfect for middle-grade readers! How does a band of rebels distract themselves when sneaking into the creepiest place in the galaxy? Tell scary stories of course! Your favorite characters, like Obi-Wan, Han and Chewie, Hera Syndulla, and the Ewoks, face classic creeps like ghosts, monsters, witches, and more. But the hidden corners of the Star Wars universe hold even more terrifying tales: stories featuring a wretched hive of scum and villainy including the likes of Darth Maul, Jabba the Hutt, Grand Moff Tarkin, and Asajj Ventress-all under the shadow of Vader himself! Collects the two five-issue series, Star Wars Adventures: Tales from Vader's Castle and Star Wars Adventures: Return to Vader's Castle.
MASTER LIST OF PRODUCTS ARRIVING THIS WEEK!
2020 ONE SHOT 2.99 ACE VENTURA PET DETECTIVE SHADY ACRES ACE 8IN RETRO AF 32.99 ACTION FIGURES FROM ACTION MAN TO ZELDA HC 55 AGGRETSUKO MEET HER FRIENDS #3 CVR A 3.99 AGGRETSUKO MEET HER FRIENDS #3 CVR B 3.99 AMAZING SPIDER-MAN #58 3.99 AMAZING SPIDER-MAN #58 YOON 3.99 AMAZING SPIDER-MAN OMNIBUS HC VOL 02 RAMOS CVR NEW PTG 125 AMAZING SPIDER-MAN OMNIBUS HC VOL 02 ROMITA DM VAR NEW PTG 125 ASSASSIN`S CREED BLOODSTONE HC 9.99 AVATAR LAST AIRBENDER METALBENDING ACADEMY TP VOL 00 12.99 BATMAN BLACK AND WHITE #2 (OF 6) CVR A 5.99 BATMAN BLACK AND WHITE #2 (OF 6) CVR B 5.99 BATMAN BLACK AND WHITE #2 (OF 6) CVR C 5.99 BATMAN THE ADVENTURES CONTINUE #8 (OF 8) CVR A 4.99 BATMAN THE ADVENTURES CONTINUE #8 (OF 8) CVR B 4.99 BATMAN WHITE KNIGHT PRESENTS HARLEY QUINN #4 (OF 6) CVR A 4.99 BATMAN WHITE KNIGHT PRESENTS HARLEY QUINN #4 (OF 6) CVR B 4.99 BATVARK XXXXX ONE SHOT 2ND PTG 4 BETTIE PAGE #5 3.99 BLACK MAGICK TP VOL 03 ASCENSION I 16.99 CAPTAIN AMERICA BY ED BRUBAKER OMNIBUS HC VOL 01 DM VAR NEW 100 CAPTAIN MARVEL #25 3.99 CAPTAIN MARVEL #25 MCKELVIE MARVEL VS ALIEN VAR 3.99 CARTOONS MAGAZINE #31 6.99 COLONEL WEIRD COSMAGOG #4 (OF 4) CVR A 3.99 COLONEL WEIRD COSMAGOG #4 (OF 4) CVR B 3.99 CONAN THE BARBARIAN #18 3.99 DAREDEVIL #26 CHECCHETTO ELEKTRA VAR KIB 3.99 DAREDEVIL #26 KIB 3.99 DAREDEVIL #26 RAHZZAH MARVEL VS ALIEN VAR KIB 3.99 DC COMICS THE ART OF LEE BERMEJO HC 49.99 DEAD BODY ROAD TP VOL 02 16.99 DEADPOOL #10 KIB 4.99 DEPARTMENT OF TRUTH #5 CVR A 3.99 DEPARTMENT OF TRUTH #5 CVR B 3.99 DIE!NAMITE #4 CVR A 3.99 DIE!NAMITE #4 CVR B 3.99 DOCTOR STRANGE EPIC COLLECTION TP ALONE AGAINST ETERNITY 39.99 DRAGON BALL SUPER DRAGON STARS PICCOLO V2 6.5IN AF DRAGON BALL SUPER DRAGON STARS SS4 VEGETA AF DUNE HOUSE ATREIDES #4 (OF 12) CVR A 4.99 DUNE HOUSE ATREIDES #4 (OF 12) CVR B 4.99 EDGAR ALLAN POE`S SNIFTER OF BLOOD #4 4.99 EIGHTH IMMORTAL #1 (OF 4) 3.99 EXCALIBUR #17 3.99 FAIRY TAIL FINAL POP UP PARADE GRAY FULLBUSTER PVC FIG 49.99 FALCON AND WINTER SOLDIER TP CUT OFF ONE HEAD 15.99 FANTASTIC FOUR #28 3.99 FANTASTIC FOUR #28 CASSARA 3.99 FIREFLY #25 CVR A 4.99 FIREFLY #25 CVR B 4.99 FIREFLY #25 SAND SKETCH 4.99 FIREFLY #25 SKY SKETCH 4.99 FIREFLY NEW SHERIFF IN VERSE HC VOL 02 19.99 FIVE NIGHTS AT FREDDYS GN VOL 02 TWISTED ONES 12.99 FUTURE STATE AQUAMAN #1 (OF 2) CVR A 3.99 FUTURE STATE AQUAMAN #1 (OF 2) CVR B 4.99 FUTURE STATE BATMAN SUPERMAN #1 (OF 2) CVR A 3.99 FUTURE STATE BATMAN SUPERMAN #1 (OF 2) CVR B 4.99 FUTURE STATE DARK DETECTIVE #2 (OF 4) CVR A 5.99 FUTURE STATE DARK DETECTIVE #2 (OF 4) CVR B 6.99 FUTURE STATE LEGION OF SUPER-HEROES #1 (OF 2) CVR A 3.99 FUTURE STATE LEGION OF SUPER-HEROES #1 (OF 2) CVR B 4.99 FUTURE STATE SUICIDE SQUAD #1 (OF 2) CVR A 5.99 FUTURE STATE SUICIDE SQUAD #1 (OF 2) CVR B 6.99 FUTURE STATE SUPERMAN VS IMPERIOUS LEX #1 (OF 3) CVR A 3.99 FUTURE STATE SUPERMAN VS IMPERIOUS LEX #1 (OF 3) CVR B 4.99 GODZILLA HISTORYS GREATEST MONSTER TP NEW PTG 29.99 GORY BOOKS VOL 01 NIGHT OF THE LIVING DEAD 11.99 IM GREAT PRIEST IMHOTEP GN VOL 07 15 IS WRONG PICK UP GIRLS DUNGEON SWORD ORATORIA GN VOL 14 13 JOHN CARPENTERS TALES SCIFI VORTEX 2 #8 (OF 8) 3.99 JOKER HARLEY CRIMINAL SANITY #7 (OF 8) CVR A 5.99 JOKER HARLEY CRIMINAL SANITY #7 (OF 8) CVR B 5.99 JUSTICE LEAGUE DARK VOL 04 A COSTLY TRICK OF MAGIC TP 19.99 JUSTICE LEAGUE INTERNATIONAL BOOK 02 AROUND THE WORLD TP 29.99 KAIJU SCORE #3 4.99 KING IN BLACK NAMOR #3 (OF 3) 3.99 KING IN BLACK NAMOR #3 (OF 3) RENAUD 3.99 LAST GOD #12 4.99 LEGENDS OF THE DC UNIVERSE DOUG MAHNKE HC 49.99 LEGEND OF ZELDA BREATH WILD CREATING A CHAMPION HC HERO ED 0 99.99 LOVE & ROCKETS LIBRARY GILBERT JAIME MARIO GN AMOR COHETES 19.99 MARVEL #4 (OF 6) 4.99 MARVEL AVENGERS COMICTIVITY SC #1 10.99 MEGA MAN FULLY CHARGED #6 (OF 6) CVR A 4.99 MEGA MAN FULLY CHARGED #6 (OF 6) CVR C 4.99 MELOWY GN VOL 04 FROZEN IN TIME 7.99 MIRKA ANDOLFOS UNSACRED VOL 2 #3 3.99 MONSTRESS #31 3.99 MY LITTLE PONY FRIENDSHIP IS MAGIC #94 CVR A 3.99 MY LITTLE PONY FRIENDSHIP IS MAGIC #94 CVR B 3.99 MYTHS & LEGENDS QUARTERLY GRETEL #2 8.99 NAILBITER RETURNS #9 3.99 NEW MUTANTS #15 3.99 NEW TEEN TITANS OMNIBUS VOL 05 HC 99.99 NOMEN OMEN #11 (OF 15) 3.99 ONE-12 COLLECTIVE PX HELLBOY 2019 ANUNG UN RAMA EDITION AF OTHER HISTORY OF THE DC UNIVERSE #2 (OF 5) CVR A 6.99 OTHER HISTORY OF THE DC UNIVERSE #2 (OF 5) CVR B 6.99 POP AD ICONS MCDONALDS BIRDIE VINYL FIGURE 11.99 POP AD ICONS MCDONALDS COWBOY NUGGET VIN FIG 11.99 POP AD ICONS MCDONALDS FIREMAN NUGGET VINYL FIGURE 11.99 POP AD ICONS MCDONALDS ROCKSTAR NUGGET VINYL FIGURE 11.99 POP AD ICONS MCDONALDS TENNIS NUGGET VINYL FIGURE 11.99 POP ANIMATION SIMPSONS LARD LAD 6IN VIN FIG 19.99 POP BREAST CANCER AWARENESS HARLEY QUINN VIN FIG 11.99 POP DRAGON BALL Z SUPER SAIYAN GOHAN GLOW IN THE DARK FIG 15.99 POP GAMES VOX MACHINA GROG STRONGJAW VINYL FIGURE 11.99 POP SUPER MARVEL HEROES THANOS EARTH-18138 PX 6IN VIN FIG 25.99 POP TMNT MICHELANGELO VIN FIG 10.99 POST AMERICANA #2 (OF 6) 3.99 PREDATOR 2 ULTIMATE STALKER PREDATOR 7IN AF PREVIEWS #389 FEBRUARY 2021 3.99 RED SONJA #23 CVR A 3.99 RED SONJA #23 CVR B 3.99 RICK AND MORTY PRESENTS DEATH STALKERS #1 CVR A 4.99 RICK AND MORTY PRESENTS DEATH STALKERS #1 CVR B 4.99 RIVERDALE PRESENTS SOUTH SIDE SERPENTS ONE SHOT BOSS CVR 3.99 RIVERDALE PRESENTS SOUTH SIDE SERPENTS ONE SHOT ORTIZ CVR 3.99 SACRED SIX #6 CVR A 3.99 SACRED SIX #6 CVR B 3.99 SAGA OF THE SWAMP THING TP BOOK 01 19.99 SATOKO & NADA GN VOL 03 (OF 4) 12.99 SAVAGE AVENGERS #17 GIST 3.99 SAVAGE AVENGERS #17 KIB 3.99 SHANG-CHI #5 (OF 5) 3.99 SHANG-CHI #5 (OF 5) COELLO 3.99 SHANG-CHI #5 (OF 5) YOUNG 3.99 SHOW ME HISTORY GEORGE WASHINGTON SOLDIER STATESMAN 12.99 SOMETHING IS KILLING CHILDREN #14 3.99 SPAWN #314 CVR A 2.99 SPAWN #314 CVR B 2.99 SPAWN #314 CVR C 2.99 STAKE #1 3.99 STAR TREK DS9 TOO LONG A SACRIFICE TP 15.99 STAR WARS ADV CLONE WARS BATTLE TALES GN 14.99 STAR WARS ADVENTURES BEWARE VADERS CASTLE HC 19.99 STAR WARS ADVENTURES SMUGGLERS RUN #2 (OF 2) 5.99 STAR WARS ADVENTURES TP VOL 11 RISE OF WOOKIEES 14.99 STAR WARS BOUNTY HUNTERS #9 3.99 STAR WARS BOUNTY HUNTERS #9 SPROUSE 3.99 STAR WARS DOCTOR APHRA TP VOL 01 FORTUNE AND FATE 15.99 STRANGE ACADEMY #7 3.99 STRANGE ACADEMY #7 ALPHONA 3.99 STRANGE ACADEMY #7 ART ADAMS 3.99 STRANGE ADVENTURES #8 (OF 12) CVR A 4.99 STRANGE ADVENTURES #8 (OF 12) CVR B 4.99 SUPERMAN KRYPTONITE NEVERMORE HC 29.99 SUPERMAN THE MAN OF STEEL VOL 02 HC 49.99 SWEET DOWNFALL #1 3.99 THAT TIME I REINCARNATED SLIME TRINITY GN VOL 02 12.99 THEY LIVE JOHN NADA 8IN CLOTHED AF 34.99 THUNDERCATS LION-O TOY VARIANT REACTION FIGURE 19.99 TITANS BURNING RAGE TP 16.99 TOKYO GHOUL POP UP PARADE KEN KANEKI PVC FIG 49.99 UNKINDNESS OF RAVENS #5 (OF 4) CVR A 3.99 UNKINDNESS OF RAVENS #5 (OF 4) CVR B 3.99 UNSTOPPABLE WASP GN TP AIM ESCAPE 12.99 USAGI YOJIMBO WANDERERS ROAD #3 (OF 6) 3.99 VAMPIRE & HIS PLEASANT COMPANIONS GN VOL 01 13 VAMPIRELLA DARK POWERS #2 CVR A 3.99 VAMPIRELLA DARK POWERS #2 CVR D 3.99 WEREWOLF BY NIGHT #3 (OF 4) 3.99 WE ONLY FIND THEM WHEN THEYRE DEAD #5 CVR A 3.99 WE ONLY FIND THEM WHEN THEYRE DEAD #5 CVR B 3.99 WE ONLY FIND THEM WHEN THEYRE DEAD #5 SPOILER VAR 4.99 WEREWOLF BY NIGHT #4 (OF 4) 3.99 WITCH HAT ATELIER GN VOL 07 12.99 WITCHER FADING MEMORIES #3 (OF 4) CVR A 3.99 WITCHER FADING MEMORIES #3 (OF 4) CVR B 3.99 WOLVERINE #9 3.99 WOLVERINE #9 BROWN 3.99 WOLVERINE #9 SILVA 3.99 WOLVERINE BY FRANK CHO TP SAVAGE LAND 19.99 WONDER WOMAN IN THE FIFTIES TP 34.99 X-MEN #17 3.99 X-MEN #17 DAUTERMAN 3.99 X-O MANOWAR (2020) #4 3.99 YEAR ZERO VOL 2 #3 3.99 We hope to see you soon at CQ! Visit us at 2260 Morgan Avenue, Evansville On the web at
www.comicquest.com
On Facebook
www.facebook.com/comicquestevansville
On Twitter
@cqevansville
On Instagram:
@comicquestevansville
twitter.com/cqevansville
Contact us at sales@comicquest.com or by phone at 812-474-