Extreme Carnage Coming to Marvel Comics in July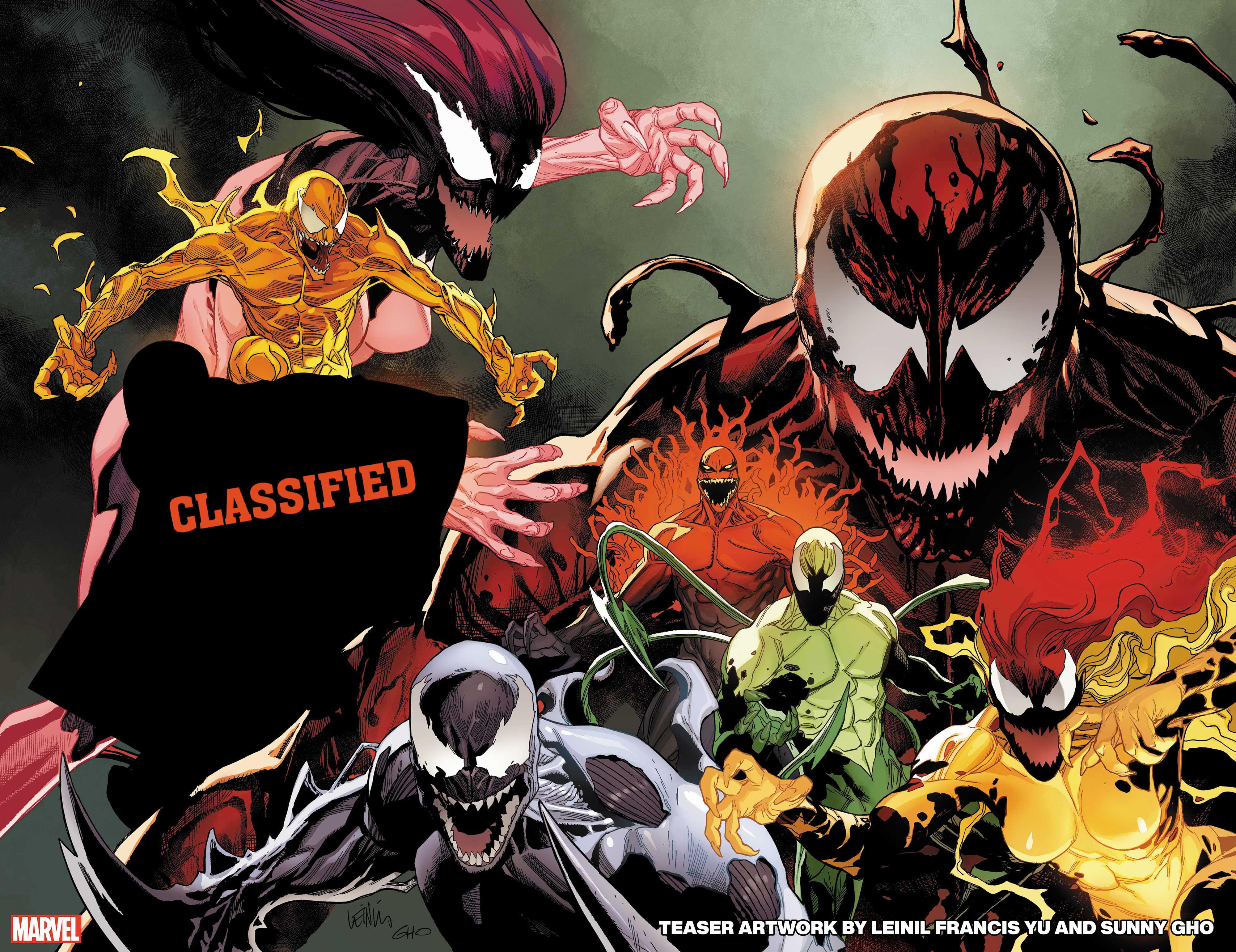 Phage. Scream. Lasher. Riot. Agony. This July, the five Life Symbiotes will face their greatest challenge yet, courtesy of their big bad older brother: Carnage. The saga will kick off in EXTREME CARNAGE ALPHA #1 by Eisner-nominated writer Phillip Kennedy Johnson(Alien).
The Life Foundation symbiotes have always tried to reconcile the sometimes-noble intentions of their hosts with the often-bloodthirsty impulses of the symbiotes. But the Life Foundation symbiotes aren't the only symbiotes who find themselves reinvented after KING IN BLACK and Carnage has plans for his younger siblings.
"After King in Black, everything we thought we knew about the symbiotes will have changed. Every man, woman, and child in the Marvel Universe will finally understand the massive threat the symbiotes represent, and the symbiotes that are still among us are now in the crosshairs of some extremely angry, scared, and powerful forces," Johnson explained. "In the pages of EXTREME CARNAGE, we'll not only explain what Carnage is in this new, post-King in Black era, but also see a return-to-form for the deadliest symbiotes that have ever lived while putting them on a lethal new path for the future."
And there's much more Carnage to come. Check out teaser artwork by Leinil Francis Yu above and stay tuned for more information on EXTREME CARNAGE in the coming weeks. Don't miss this explosive family reunion when it begins in July.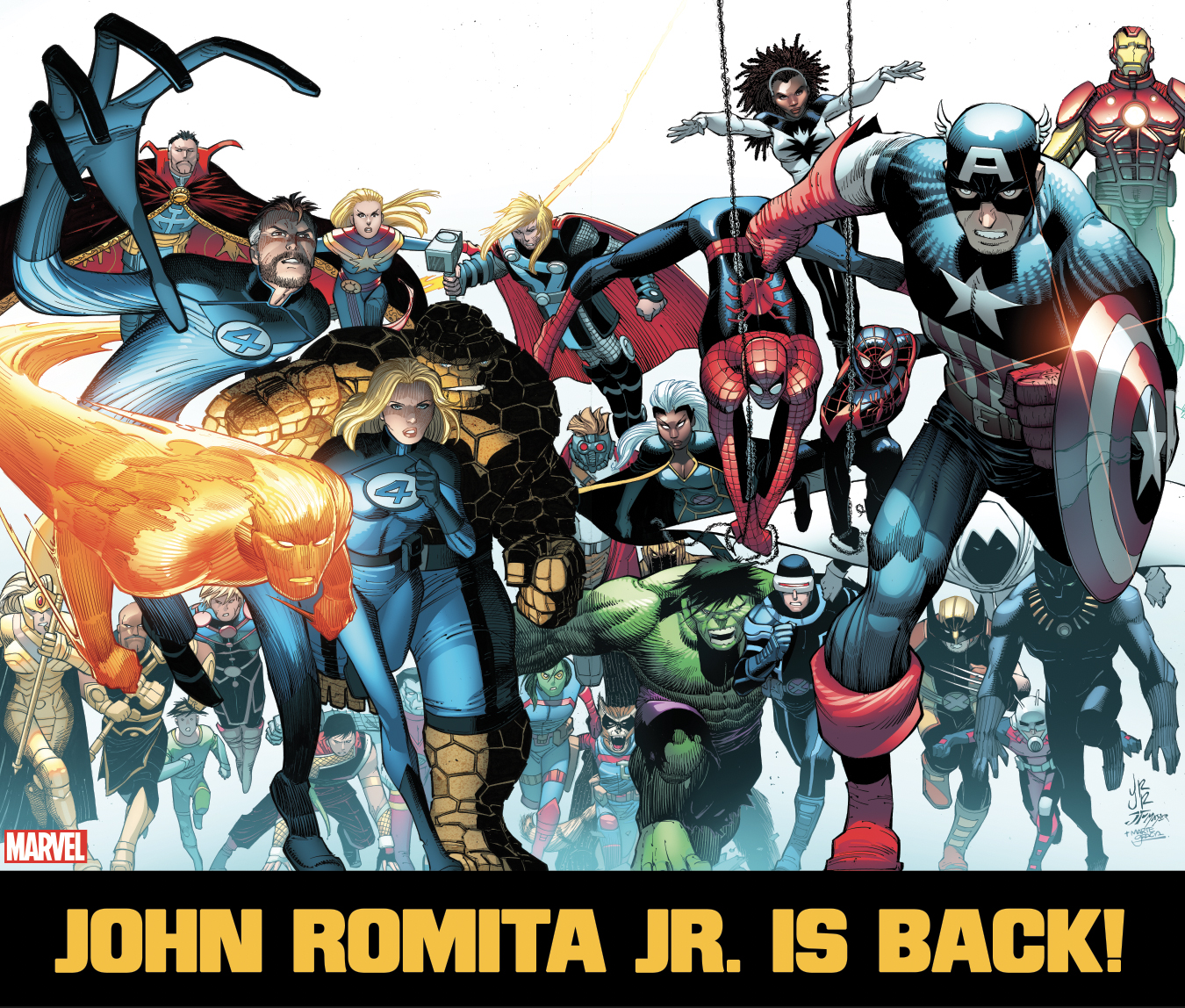 John Romita Jr. is making his return to the House of Ideas! Starting this July, Romita will enter the Marvel Universe once again to draw some of Marvel's most iconic characters and titles.
After beginning his career at Marvel decades ago, Romita's art style has continued to be one of the most recognizable and respected in the comics industry. During his time at Marvel, Romita helmed distinctive runs on titles including Amazing Spider-Man, Uncanny X-Men, Iron Man, Daredevil, and many more. Romita will now bring his indelible talent to some of Marvel's most iconic series starting later this year.
"I have been very fortunate more than a few times in my life, and now I can add this latest event to that list. I have returned to Marvel, the company that I started my career in, and I couldn't be more thrilled!" said Romita. "I am literally, at this very moment, working on my next big Marvel project, and it's a blast!!! I am JUST as excited as I was when I first started, and I will do my best to let the work show that again. I hope fans will see that too!"
Stay tuned for more information on John Romita Jr.'s next Marvel work coming later this July!
NEW COMICS THIS WEEK!
GEIGER #1 CVR A 3.99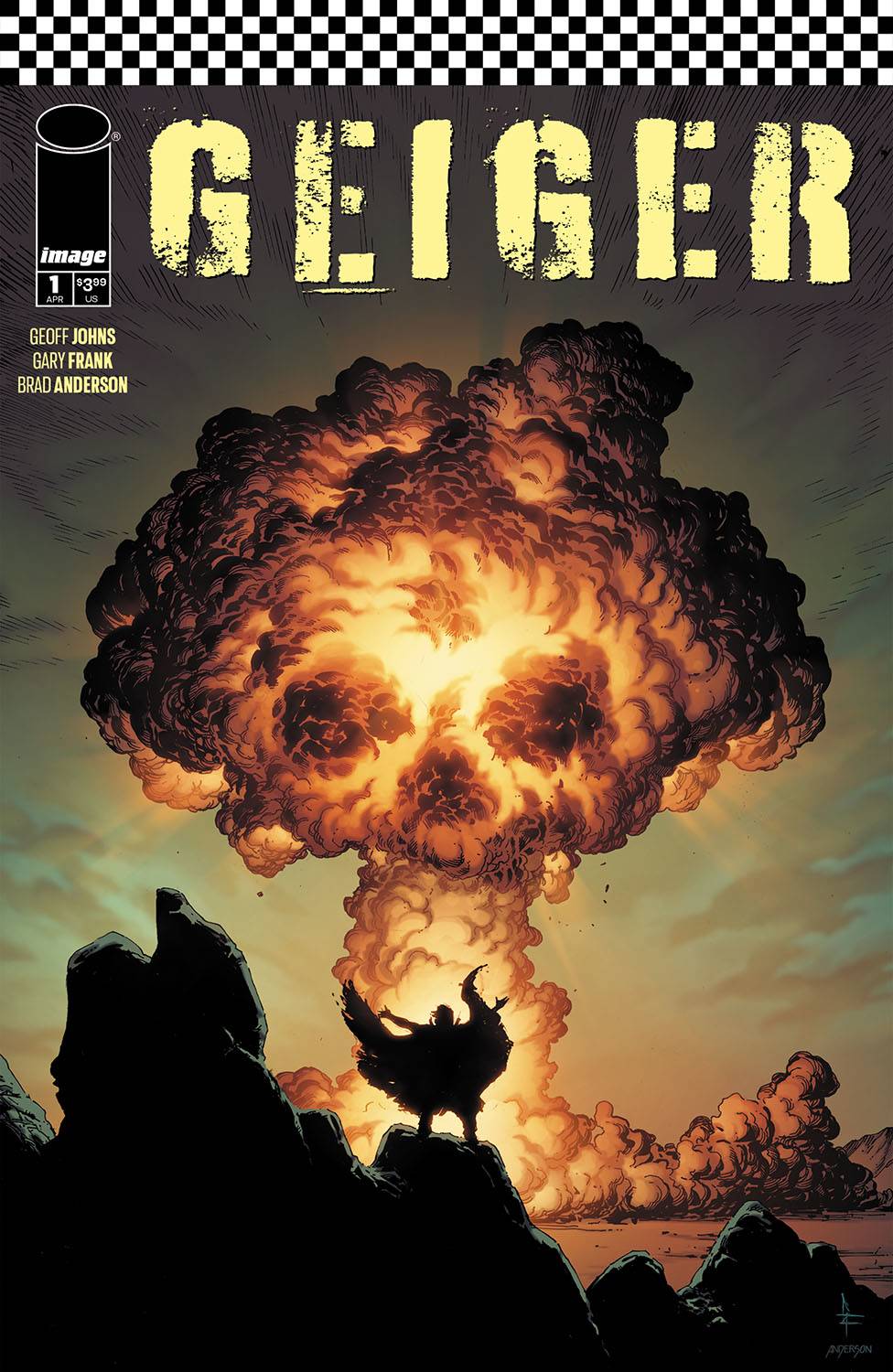 NEXT BATMAN SECOND SON #1 (OF 4) CVR A 4.99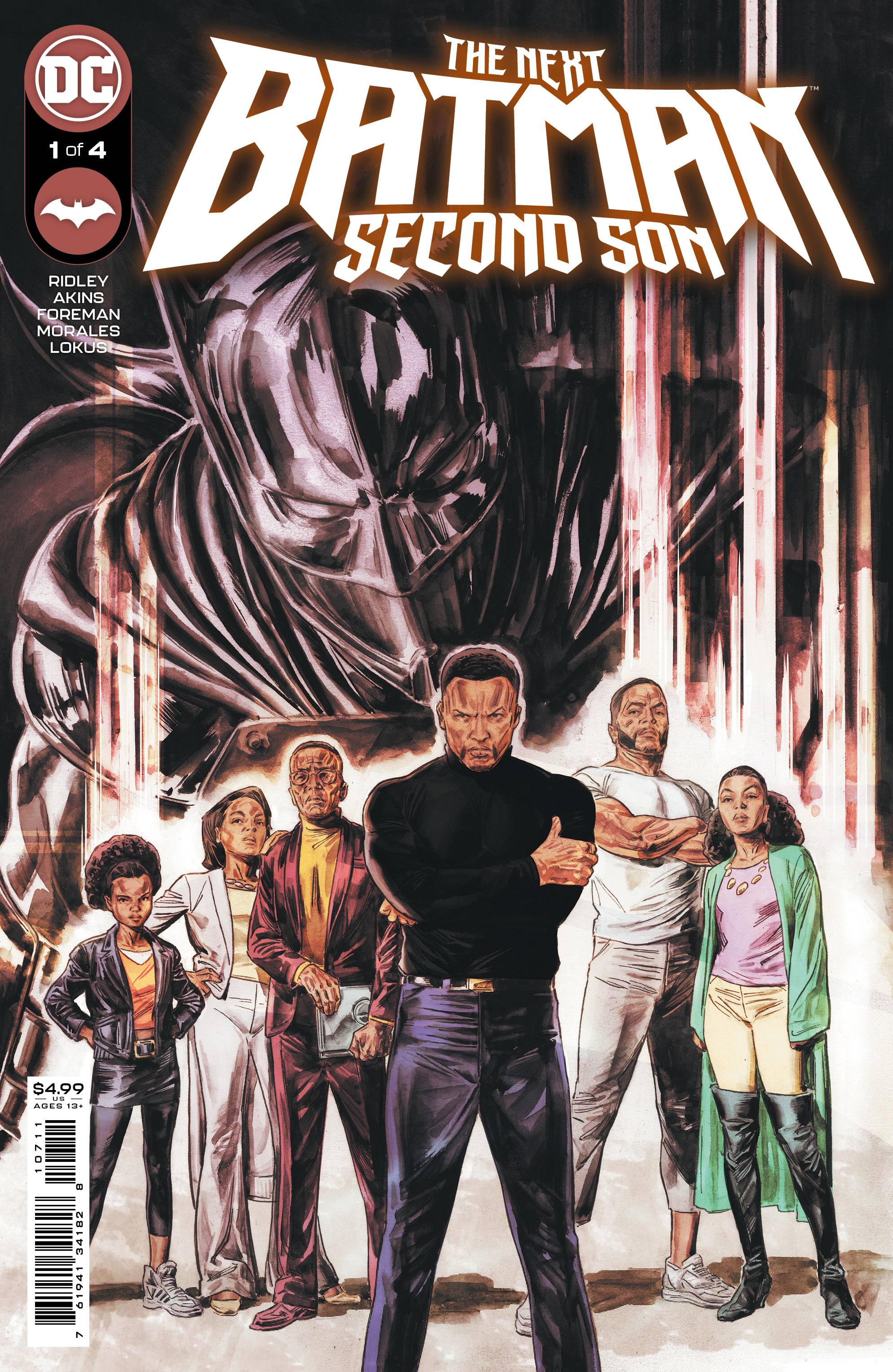 SILVER COIN #1 (OF 5) CVR A 3.99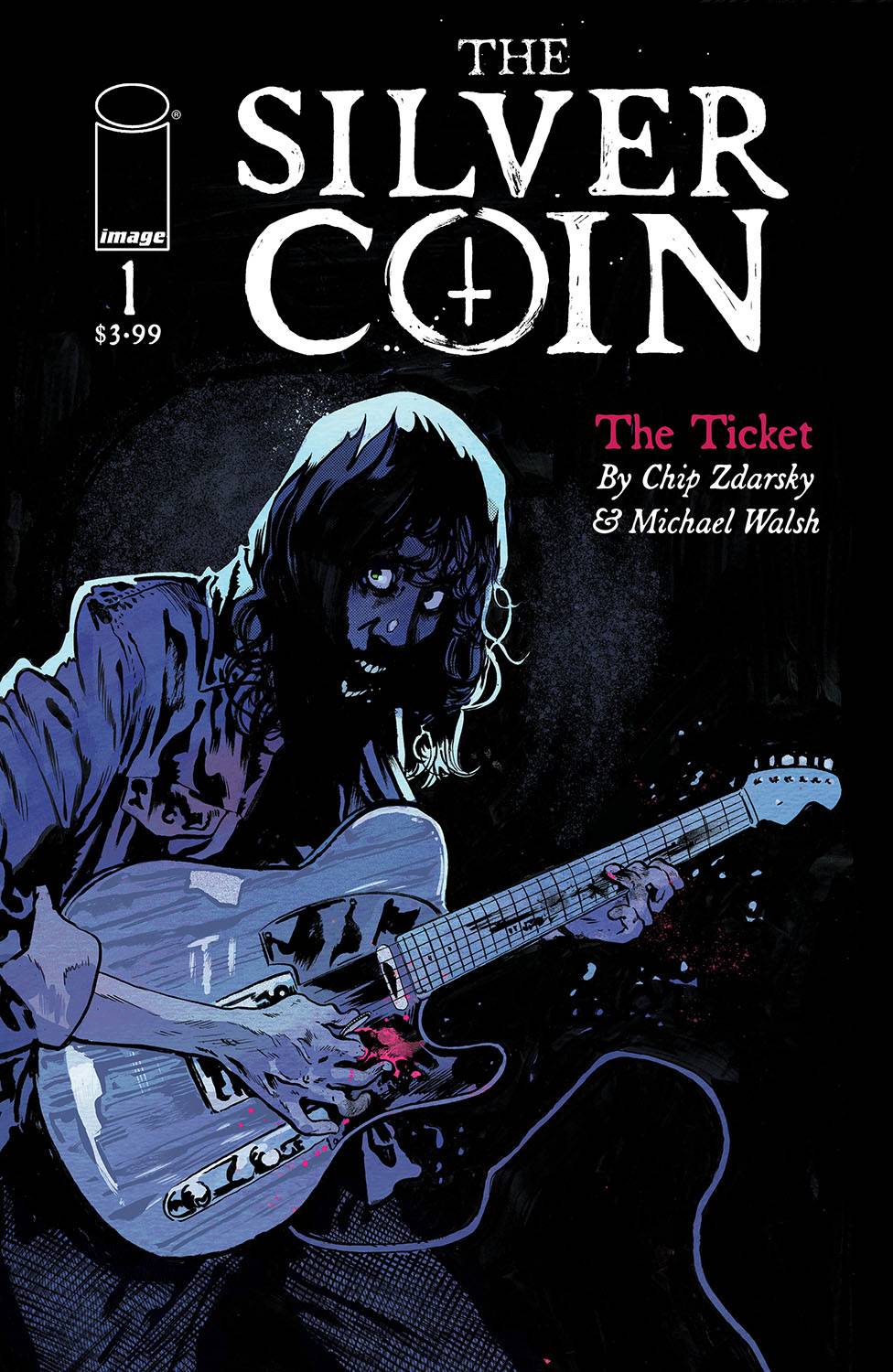 AMAZING SPIDER-MAN #63 4.99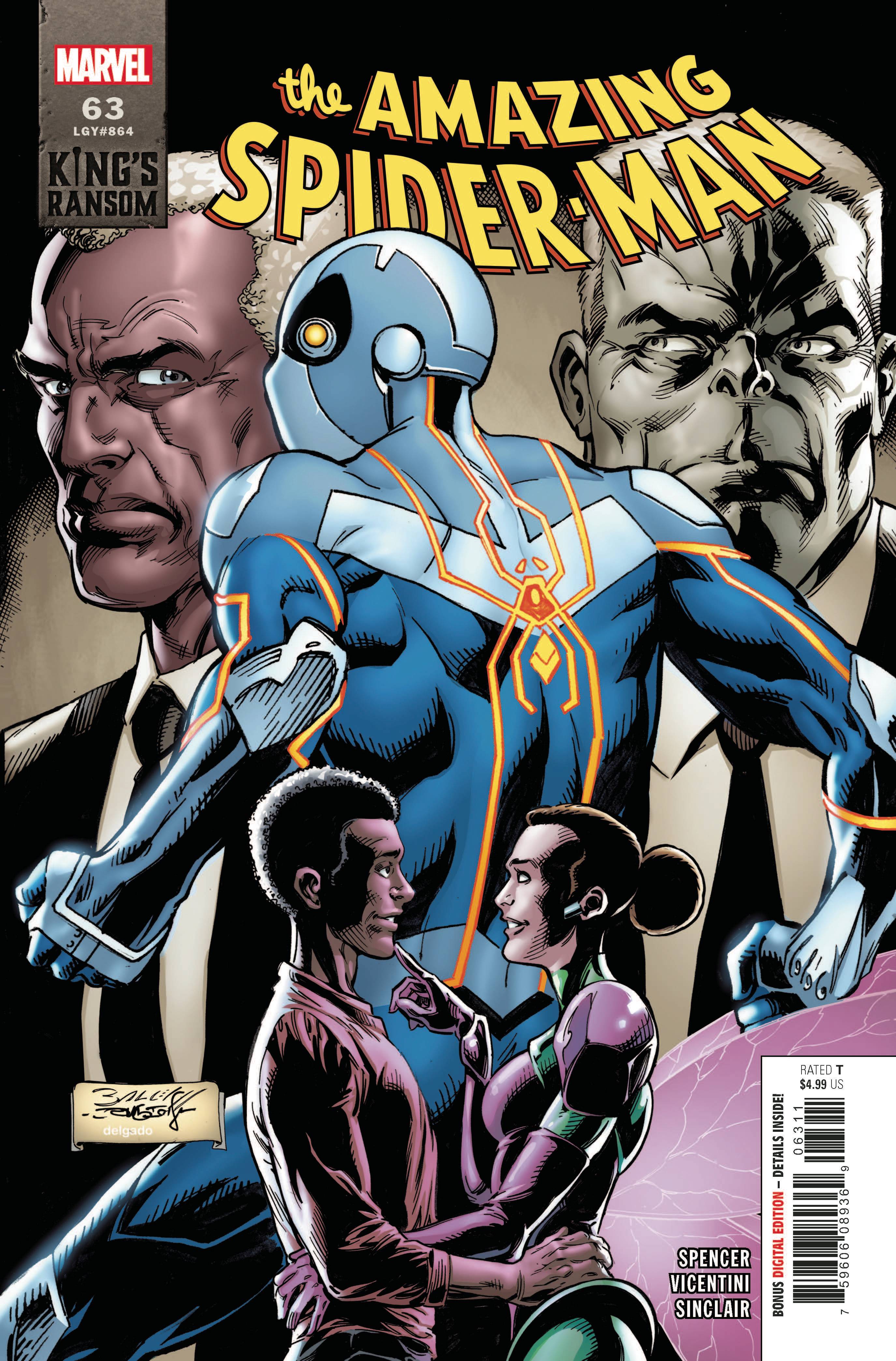 GREEN LANTERN #1 CVR A BERNARD CHANG 4.99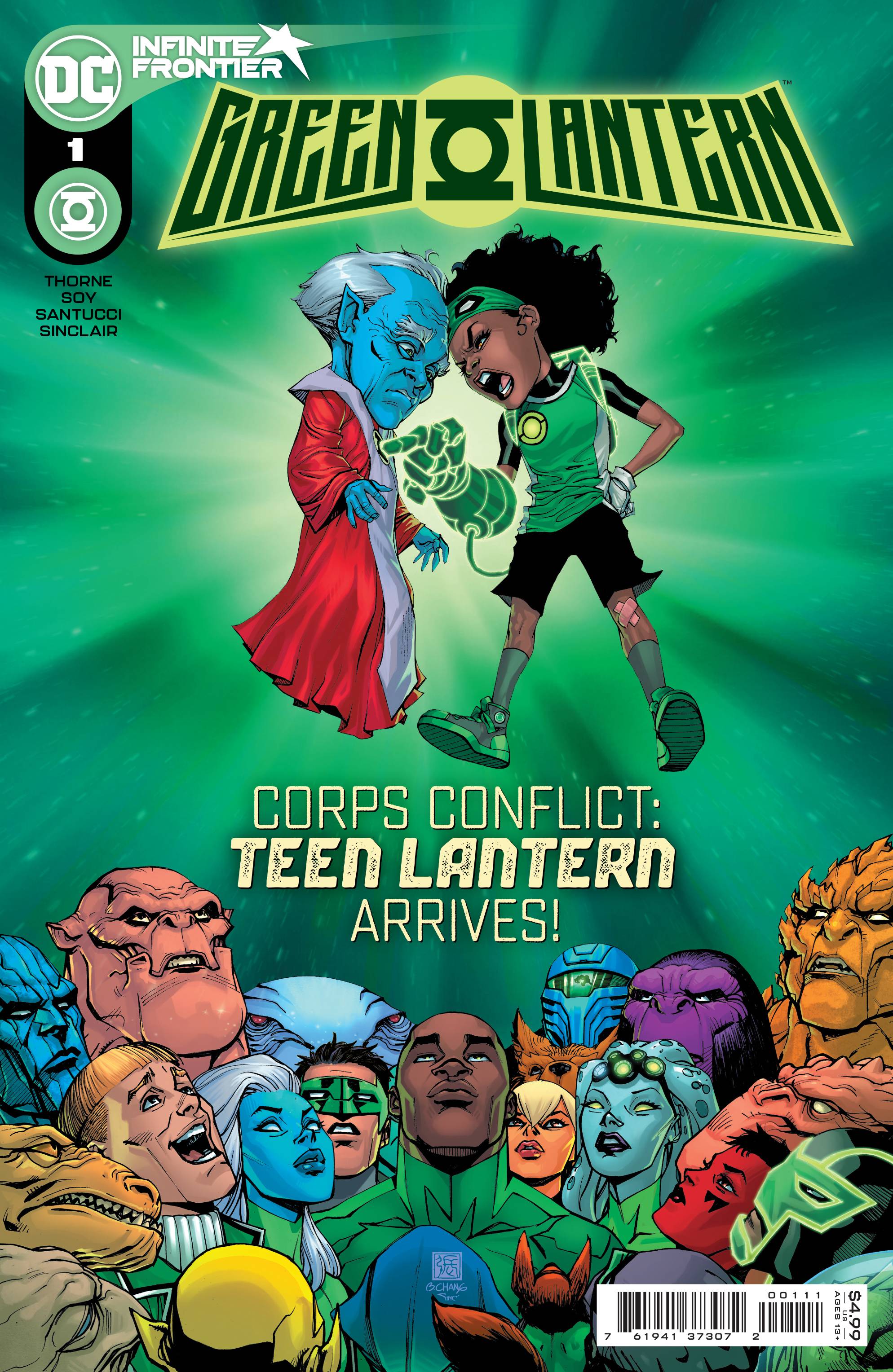 MAGIC THE GATHERING (MTG) #1 CVR A SCALERA 4.99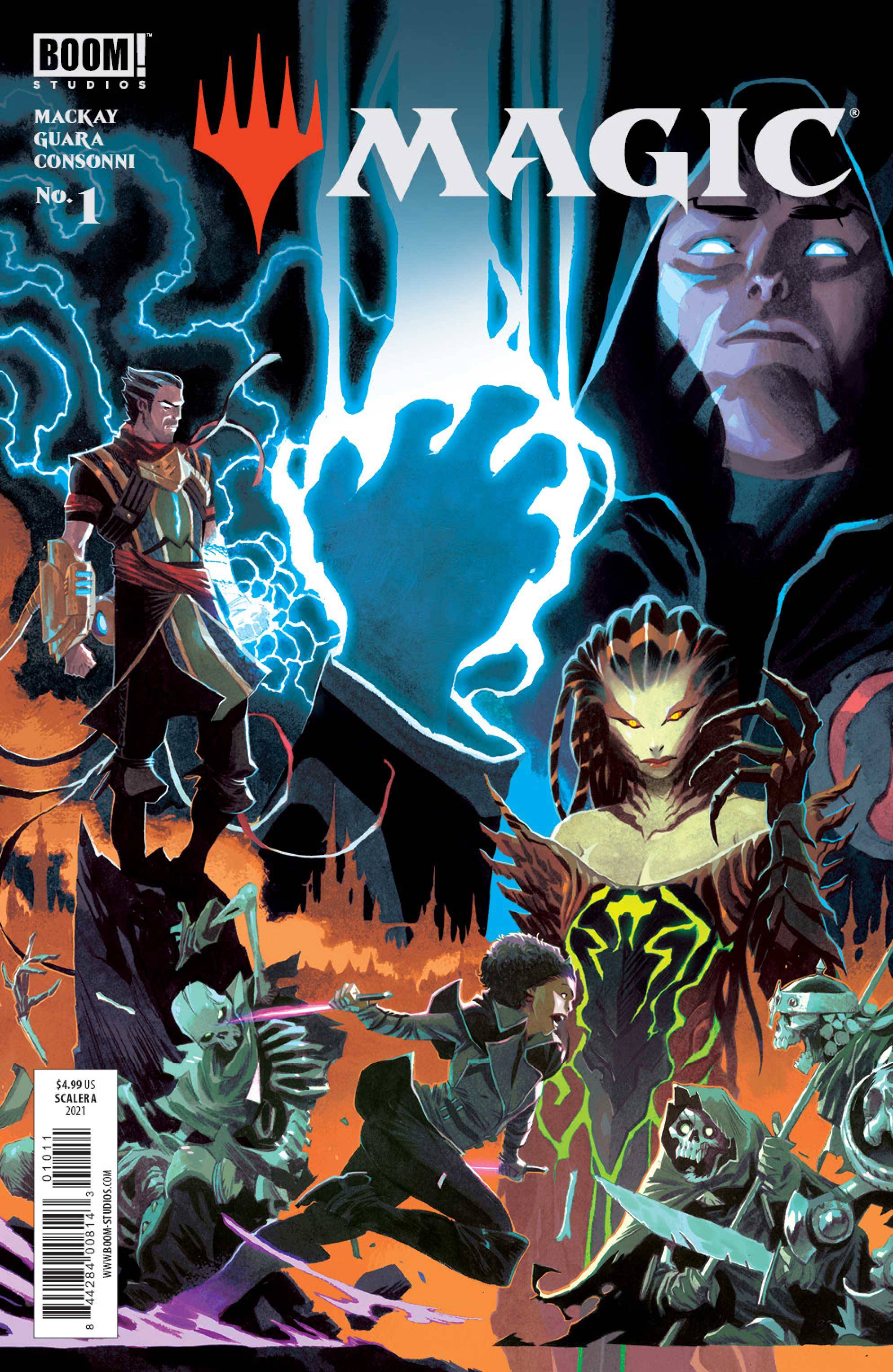 THIS WEEK IN TOYS/STATUES
TRANSFORMERS GEN STUDIO SER LEADER AF ASST 202101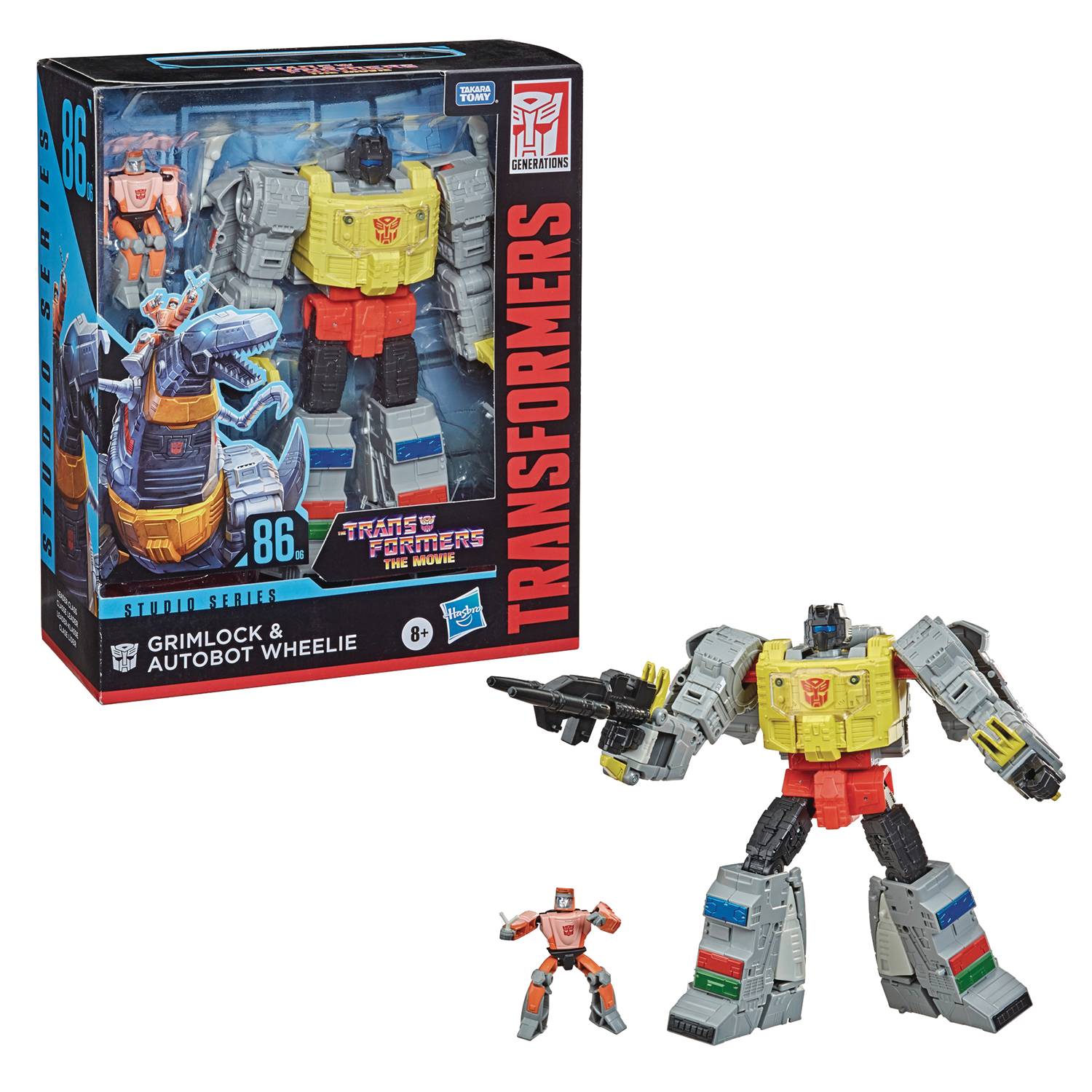 TRANSFORMERS GEN STUDIO SER VOYAGER AF ASST 202101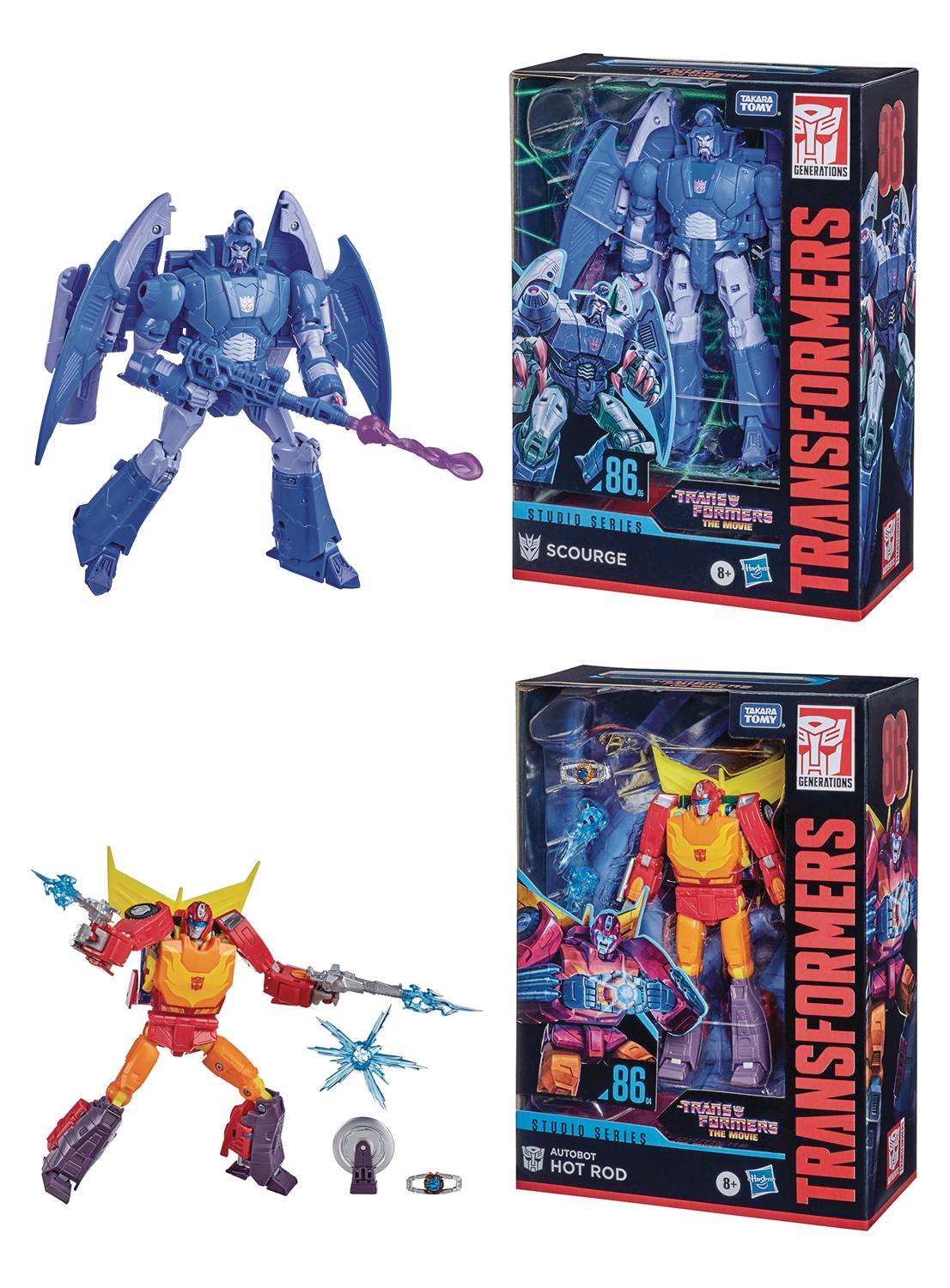 POP BREAST CANCER AWARENESS WONDER WOMAN VIN FIG 11.99
CFC MOBILE SUIT GUNDAM 0083 ALBION PVC FIG 29.99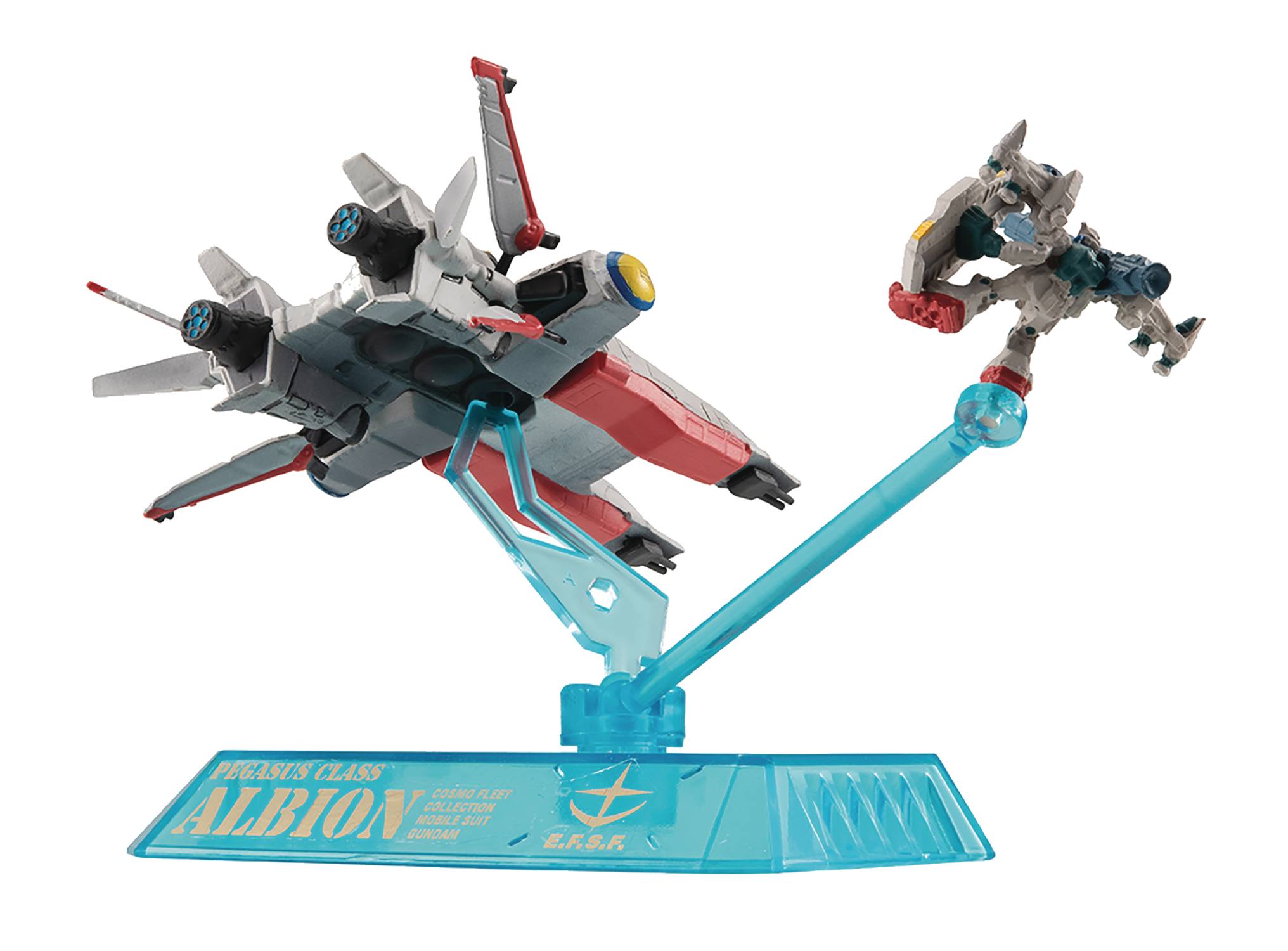 Trade-paperbacks of the Week!
DEFENDERS OMNIBUS HC VOL 01 KANE DM VAR 100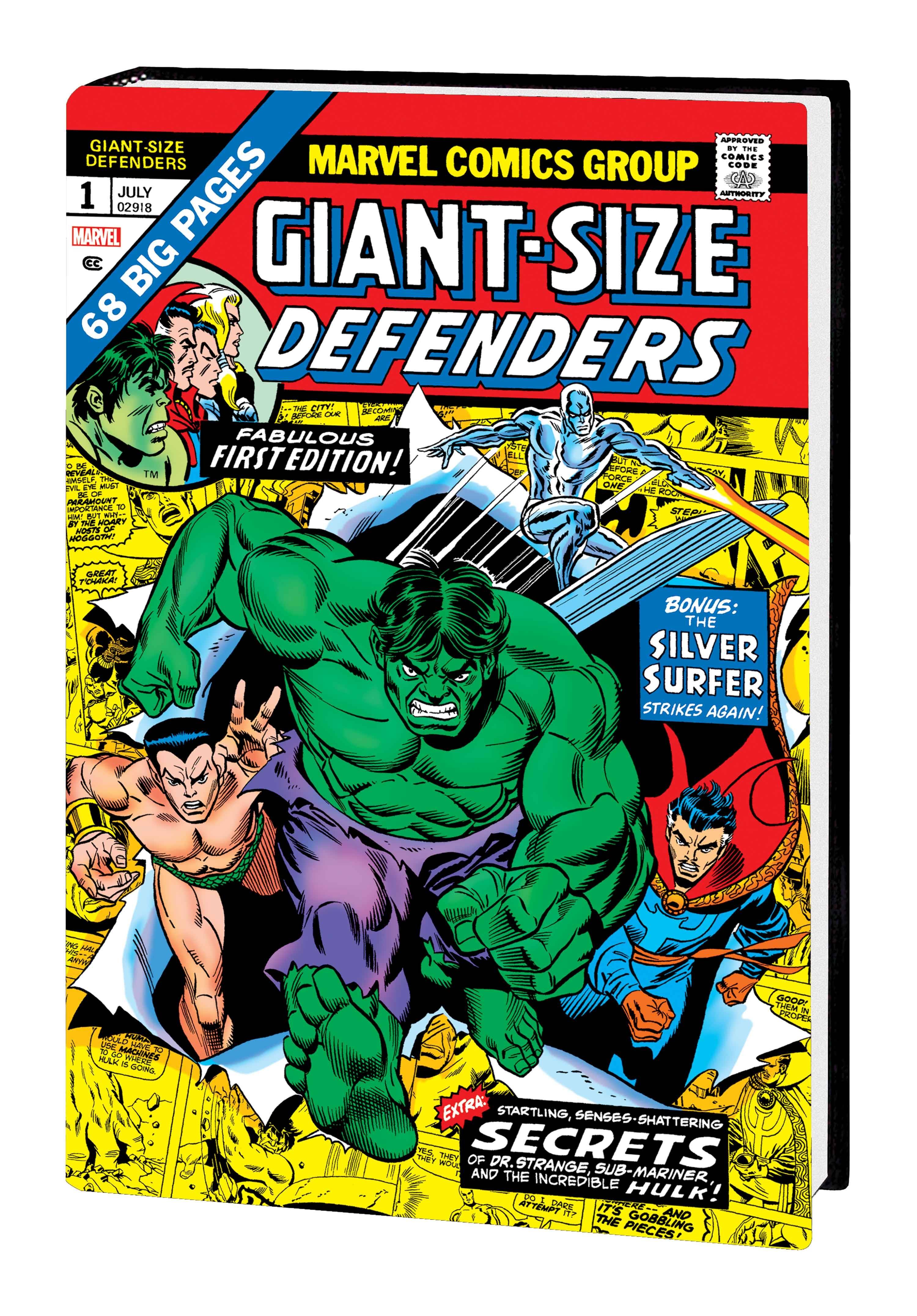 BATMAN ADVENTURES RIDDLE ME THIS TP 9.99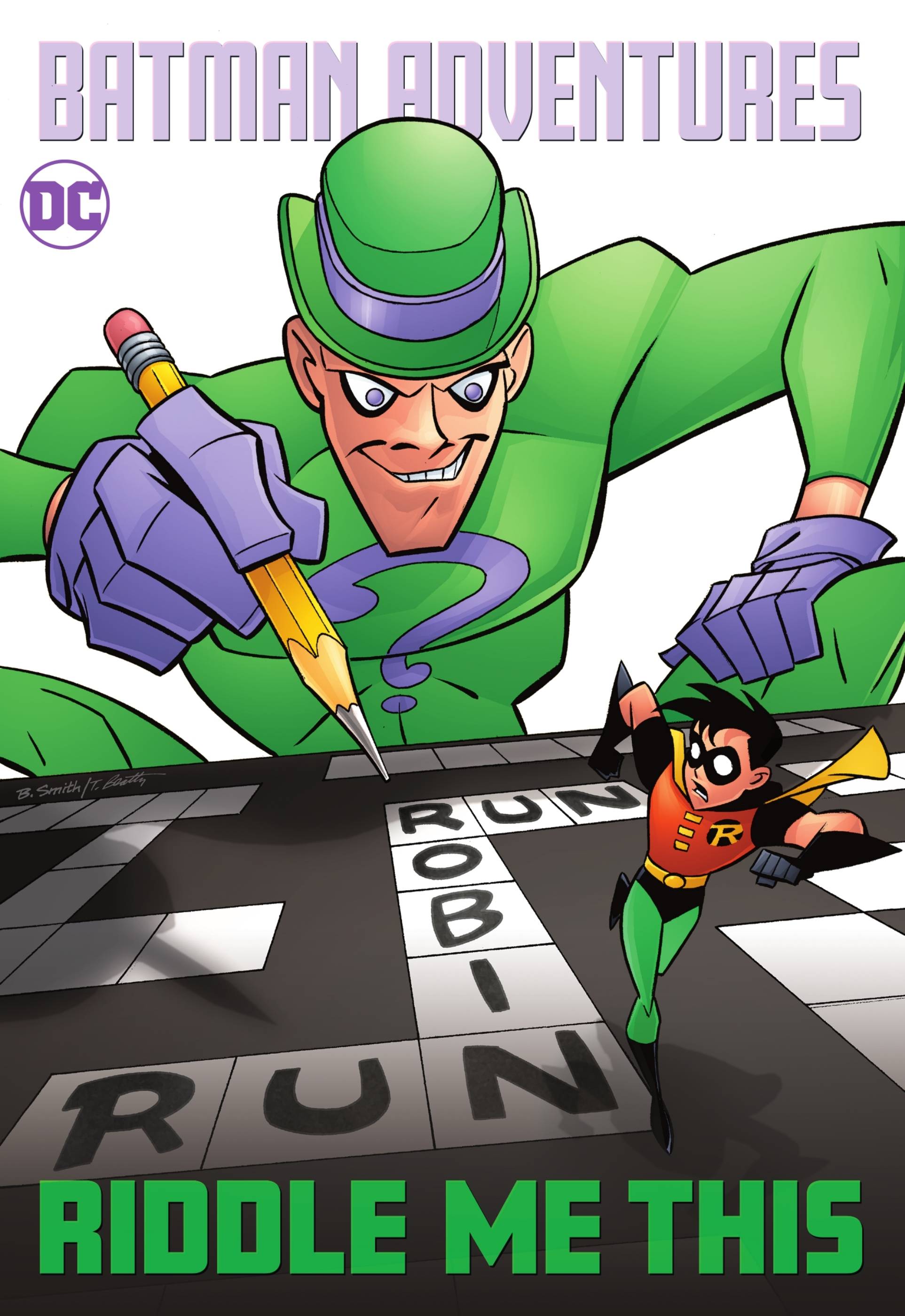 MARVEL COMICS VARIANT COVERS HC 45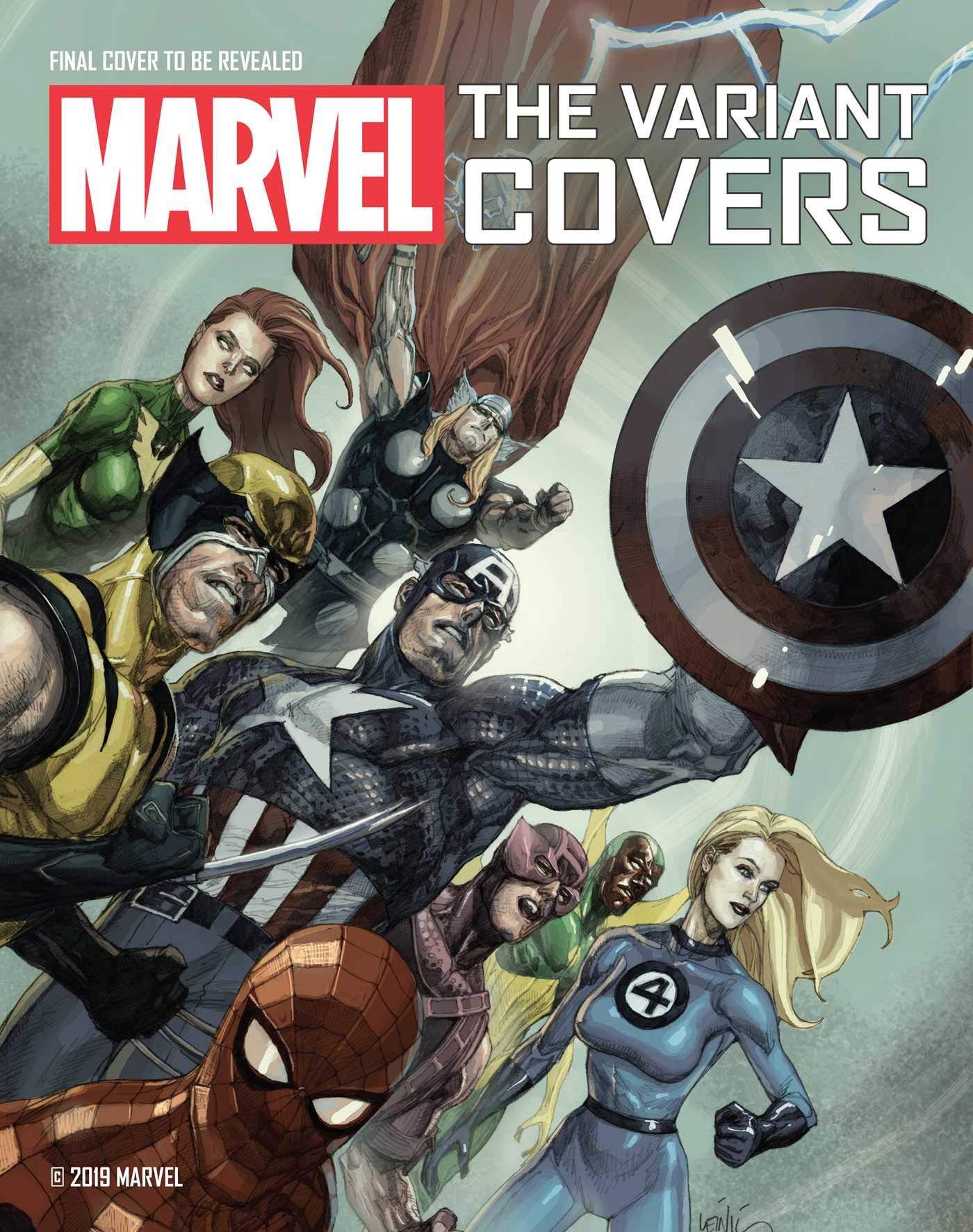 STAR WARS TP VOL 02 OPERATION STARLIGHT 15.99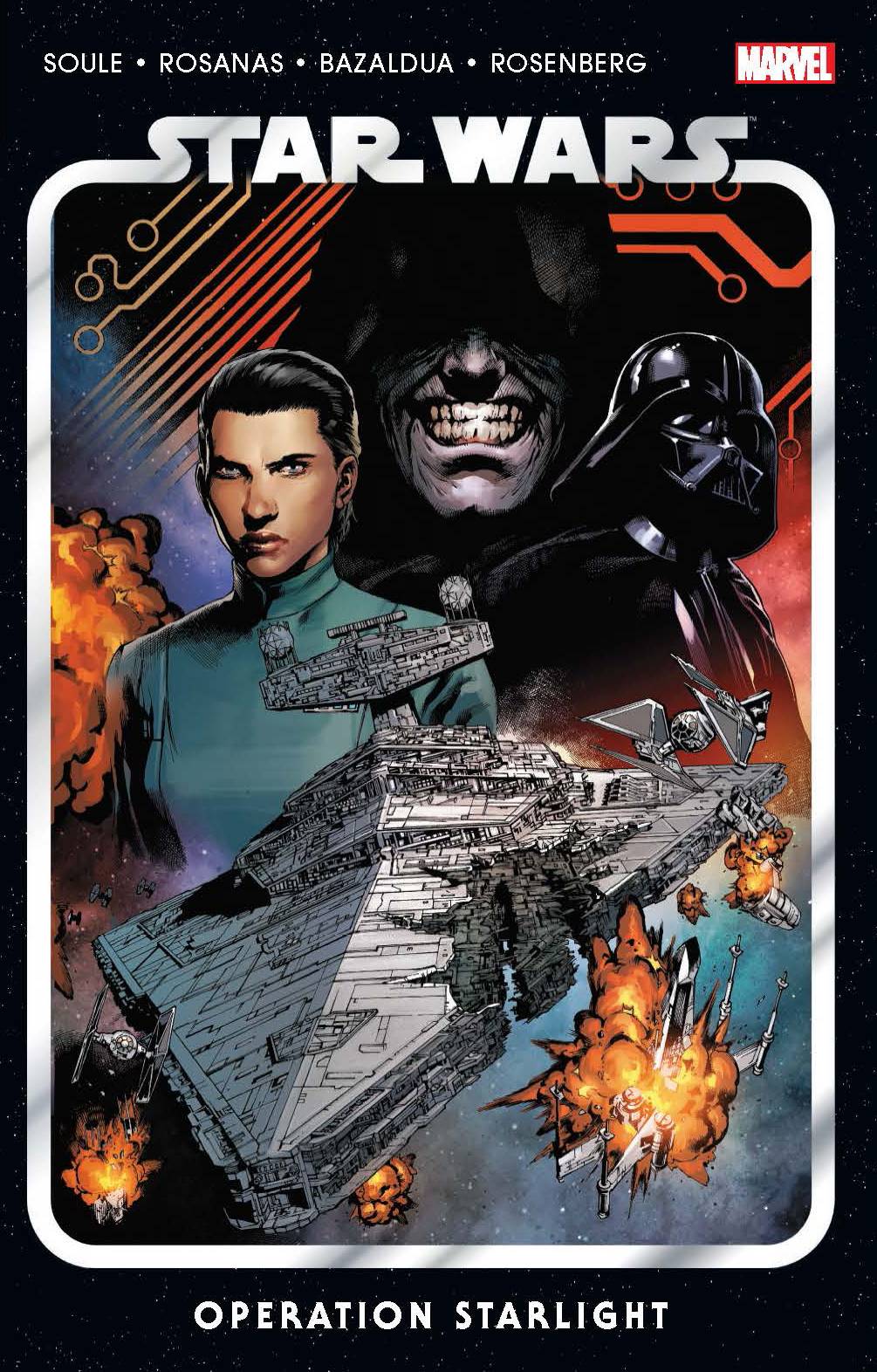 MASTER LIST OF PRODUCTS ARRIVING THIS WEEK!
AGGRETSUKO MEET HER WORLD #1 3.99
AMAZING SPIDER-MAN #63 4.99
AMAZING SPIDER-MAN #63 PACHECO REBORN VAR 4.99
AMERICA CHAVEZ MADE IN USA #2 (OF 5) 3.99
AMERICA CHAVEZ MADE IN USA #2 (OF 5) BENGAL 3.99
AQUARIUS DEADPOOL 3000PC PUZZLE 29.99
ASTRONAUT ACADEMY GN VOL 01 ZERO GRAVITY 12.99
AVENGERS #44 3.99
AVENGERS #44 MOMOKO VAR 3.99
AVENGERS #44 WEAVER CONNECTING VAR 3.99
AVENGERS MECH STRIKE #3 (OF 5) 3.99
AVENGERS MECH STRIKE #3 (OF 5) NAKAYAMA 3.99
BATMAN #107 CVR A JORGE JIMENEZ 4.99
BATMAN #107 CVR B FRANCESCO MATTINA CARD STOCK VAR 5.99
BATMAN ADVENTURES RIDDLE ME THIS TP 9.99
BATMAN BY SCOTT SNYDER & GREG CAPULLO BOX SET 2 49.99
BATMAN KINGS OF FEAR TP 17.99
BATMAN WHO LAUGHS TP 19.99
BEASTS OF BURDEN OCCUPIED TERRITORY #1 (OF 4) CVR A 3.99
BEASTS OF BURDEN OCCUPIED TERRITORY #1 (OF 4) CVR B 3.99
BLADE RUNNER 2029 #4 3.99
BLISS #6 3.99
BLOOM #1 (OF 4) 3.99
BUCKY OHARE CAPT MIMI LAFOO AF 34.99
BUFFY THE VAMPIRE SLAYER #24 CVR A 3.99
BUFFY THE VAMPIRE SLAYER #24 CVR B 3.99
CASUAL FLING #3 3.99
CIMMERIAN IRON SHADOWS IN MOON #1 CVR A 3.99
CIMMERIAN IRON SHADOWS IN MOON #1 CVR D 3.99
CONAN THE BARBARIAN #20 3.99
CREATE A COMIC ONE SHOT 3.99
CRIME AND PUNISHMENT GN 12.95
CRIME SYNDICATE #2 CVR A JIM CHEUNG 3.99
CRIME SYNDICATE #2 CVR B TYLER KIRKHAM VAR 3.99
DARK NIGHTS DEATH METAL DELUXE EDITION HC 29.99
DEAD DOGS BITE #2 (OF 4) CVR A 4.99
DEAD DOGS BITE #2 (OF 4) CVR B 4.99
DEAR DC SUPER-VILLAINS TP 9.99
DEEP BEYOND #3 (OF 12) CVR A 3.99
DEEP BEYOND #3 (OF 12) CVR B 3.99
DEEP BEYOND #3 (OF 12) CVR C 3.99
DEEP BEYOND #3 (OF 12) CVR D 3.99
DEFENDERS OMNIBUS HC VOL 01 ADAMS DM VAR 100
DEFENDERS OMNIBUS HC VOL 01 KANE DM VAR 100
DEMON DAYS X-MEN #1 2ND PTG MOMOKO VAR 4.99
DISNEY MANGA STITCH & SAMURAI GN VOL 01 10.99
DOCTOR WHO MAGAZINE SPECIAL #56 2021 YEAR BOOK 13.5
DRACULA VLAD THE IMPALER GN 15.99
DREAMING WAKING HOURS #9 3.99
DUNGEONS & DRAGONS AT SPINE OF WORLD #4 (OF 4) 3.99
ENGINEWARD #9 3.99
EVENT LEVIATHAN TP 19.99
EXCALIBUR #20 3.99
EXCITING COMICS #9 3.99
FAILURE FRAME GN VOL 01 12.99
FAR SECTOR #11 (OF 12) CVR A 3.99
FAR SECTOR #11 (OF 12) CVR B 3.99
FEAR CASE #3 (OF 4) CVR A 3.99
FEAR CASE #3 (OF 4) CVR B 3.99
FIRE POWER BY KIRKMAN & SAMNEE #10 3.99
FIREFLY UNIFICATION WAR TP VOL 02 14.99
FRAME ARMS XFA-CNB BERGFLINKER PLASTIC MDL KIT
GEIGER #1 CVR A 3.99
GEIGER #1 CVR B 3.99
GEIGER #1 CVR C 3.99
GOD OF WAR FALLEN GOD #2 (OF 4) 3.99
GREEN LANTERN #1 CVR A BERNARD CHANG 4.99
GREEN LANTERN #1 CVR B BRYAN HITCH CARD STOCK VAR 5.99
GUARDIANS OF THE GALAXY #13 POSTER 12.99
GUDETAMA HC MINDFULNESS FOR LAZY HC 9.99
HAZARDS OF LOVE SC 19.99
HEAVY METAL #305 CVR A FRAZETTA 13.99
HERO OVERPOWERED BUT OVERLY CAUTIOUS NOVEL SC VOL 06 15
HOLLOW HEART #2 CVR A 3.99
HOLLOW HEART #2 CVR B 3.99
IMMORTAL HULK #45 3.99
IMMORTAL HULK #45 BENNETT HOMAGE VAR 3.99
IMMORTAL HULK #45 LIEFELD DEADPOOL 30TH VAR 3.99
IMMORTAL HULK #45 PACHECO REBORN VAR 3.99
IMPURE #1 3.99
INKBLOT #7 3.99
INKBLOT TP VOL 01 9.99
JAMES BOND AGENT OF SPECTRE #2 3.99
JOKER HARLEY CRIMINAL SANITY #8 (OF 8) CVR A 5.99
JOKER HARLEY CRIMINAL SANITY #8 (OF 8) CVR B 5.99
KING IN BLACK #5 (OF 5) 5.99
KING IN BLACK #5 (OF 5) BEDERMAN 5.99
KING IN BLACK #5 (OF 5) BOOTH 5.99
KING IN BLACK #5 (OF 5) STEGMAN 5.99
KING IN BLACK #5 (OF 5) YOUNG 5.99
KING IN BLACK #5 (OF 5) YU 5.99
KING IN BLACK PLANET OF SYMBIOTES #3 (OF 3) 3.99
KING TANK GIRL #4 (OF 5) CVR A 3.99
KING TANK GIRL #4 (OF 5) CVR B 5.99
KNIGHTS OF THE DINNER TABLE #281 5.99
LADY DEATH MALEVOLENT DECIMATION #1 (OF 2) 4.99
LAST WITCH #4 CVR A 4.99
LAST WITCH #4 CVR B 4.99
LIFE IS STRANGE TP VOL 04 TRACKS 16.99
MAGIC MAGIC PACK #1 39.99
MAGIC THE GATHERING (MTG) #1 CVR A SCALERA 4.99
MAGIC THE GATHERING (MTG) #1 CVR B HIDDEN PLANESWALKER VAR 4.99
MAGIC THE GATHERING (MTG) #1 CVR C BLANK SKETCH VAR 4.99
MAGIKA #2 4.99
MAN-BAT #3 (OF 5) 3.99
MARAUDERS #19 3.99
MARKIPLIER #3 (OF 4) 4.99
MARVEL ACTION CAPTAIN MARVEL #2 3.99
MARVEL COMICS VARIANT COVERS HC 45
MARVEL TWO IN ONE EPIC COLLECTION TP CRY MONSTER NEW PTG 39.99
METAL MEN ELEMENTS OF CHANGE TP 29.99
MIGHTY VALKYRIES #1 POSTER 12.99
MILES TO GO #4 3.99
MS KOIZUMI LOVES RAMEN NOODLES TP VOL 03 10.99
MY HERO ACADEMIA GN VOL 27 9.99
NEXT BATMAN SECOND SON #1 (OF 4) CVR A 4.99
NEXT BATMAN SECOND SON #1 (OF 4) CVR B 5.99
NOCTERRA #2 CVR A DANIEL & MOREY 3.99
NOCTERRA #2 CVR B HENRY & RODRIGUEZ 3.99
NUCLEAR FAMILY #2 3.99
ONE PIECE GN VOL 96 9.99
ORIGINS #6 (OF 6) 3.99
OVERWATCH TRACER LONDON CALLING #5 (OF 5) 3.99
OWLY COLOR ED GN VOL 03 FLYING LESSONS 10.99
OZ ROMANCE IN RAGS TP 14.99
PLANET COMICS SKETCHBOOK ONE SHOT WHITE STAR ED 4.99
PLEASE PUT THEM ON TAKAMINE SAN GN VOL 01 13
POP ANIMATION JUNJI ITO MS FUCHI VINYL FIGURE 11.99
POP ANIMATION JUNJI ITO YUUKO VINYL FIGURE 11.99
POP BEWITCHED SAMANTHA STEPHENS AS WITCH VIN FIG 11.99
POP BREAST CANCER AWARENESS WONDER WOMAN VIN FIG 11.99
POP GAMES MILES MORALES GAME CLASSIC W/ CHASE VINYL FIG 11.99
POP MARVEL DEADPOOL 30TH BACKYARD GRILLER DEADPOOL VIN FIG 11.99
POP MARVEL DEADPOOL 30TH DEADPOOL IN CAKE VIN FIG 11.99
PROJECT PATRON #1 4.99
RAIN LIKE HAMMERS #3 (OF 5) 4.99
RAT QUEENS TP VOL 08 GOD DILEMMA 16.99
RESISTANCE UPRISING #1 CVR A 3.99
RESISTANCE UPRISING #1 CVR B 3.99
RICK AND MORTY WORLDS APART #3 CVR A 3.99
RICK AND MORTY WORLDS APART #3 CVR B 3.99
RUNAWAYS #35 3.99
SAM & HIS TALKING GUN #2 3.99
SAVAGE DRAGON #258 CVR A 3.99
SAVAGE DRAGON #258 CVR B RETRO 3.99
SAYONARA FOOTBALL GN VOL 04 FAREWELL MY DEAR CRAMER 12.99
SENSATIONAL WONDER WOMAN #2 CVR A 3.99
SENSATIONAL WONDER WOMAN #2 CVR B 3.99
SEVEN SECRETS #7 3.99
SEVEN SECRETS TP VOL 01 16.99
SHADOW CHILDREN #2 4.99
SHADOW SERVICE TP VOL 01 17.99
SILVER COIN #1 (OF 5) CVR A 3.99
SILVER COIN #1 (OF 5) CVR B 3.99
SILVER COIN #1 (OF 5) CVR C 3.99
SNOOPY COME HOME 7.99
SONJAVERSAL #3 CVR A 3.99
SONJAVERSAL #3 CVR B 3.99
SONJAVERSAL #3 CVR C 3.99
SONJAVERSAL #3 CVR G 3.99
SPACE RIDERS VORTEX OF DARKNESS #3 3.99
SPIDER-GIRL COMPLETE COLLECTION TP VOL 03 44.99
SPIDER-WOMAN #11 POSTER 12.99
SQUADRON SUPREME MARVEL TALES #1 7.99
STAR WARS HIGH REPUBLIC #4 3.99
STAR WARS HIGH REPUBLIC #4 BUSTOS VAR 3.99
STAR WARS HIGH REPUBLIC ADVENTURES #3 (C: 1-0-0) 3.99
STAR WARS TP VOL 02 OPERATION STARLIGHT 15.99
SUICIDE SQUAD #2 CVR A 3.99
SUICIDE SQUAD #2 CVR B 4.99
SUPERMAN RED SON TP NEW EDITION 17.99
SUPERMANS GREATEST TEAM-UPS HC 49.99
SWAMP THING #2 (OF 10) CVR A 3.99
SWAMP THING #2 (OF 10) CVR B / 4.99
THE MANDALORIAN THE CHILD IN POD OUTDOOR STANDEE 24.99
THE MANDALORIAN THE MARSHAL FLYING SEASON 2 STANDEE 39.95
THE MANDALORIAN WITH THE CHILD SEASON 2 STANDEE 39.95
TRANSFORMERS 84 LEGENDS & RUMORS 100-PAGE GIANT 7.99
TRANSFORMERS BEAST WARS #3 CVR A 3.99
TRANSFORMERS BEAST WARS #3 CVR B 3.99
TRANSFORMERS GEN STUDIO SER LEADER AF ASST 202101
TRANSFORMERS GEN STUDIO SER VOYAGER AF ASST 202101
USAGI YOJIMBO ORIGINS TP VOL 01 24.99
VAMPIRE THE MASQUERADE #7 3.99
VENOM #200 POSTER 12.99
VENOM #34 KIB 3.99
VENOM #34 STEGMAN VAR KIB 3.99
VENOM #34 SUPERLOG VENOM-THING VAR KIB 3.99
VOLTRON ULTIMATES VOLTRON ACTION FIGURE
VULNERABILITY IS MY SUPERPOWER UNDERPANTS & OVERBITES TP 14.99
WALKING DEAD DLX #12 CVR A 3.99
WALKING DEAD DLX #12 CVR B 3.99
WARHAMMER 40K MARNEUS CALGAR TP 17.99
WHERE IS ALICE COOPER HC 19.99
YEAR ZERO VOL 2 #5 CVR A ANDREWS 3.99