NEW COMICS THIS WEEK!
DEADPOOL BLACK WHITE BLOOD #1 (OF 5) 4.99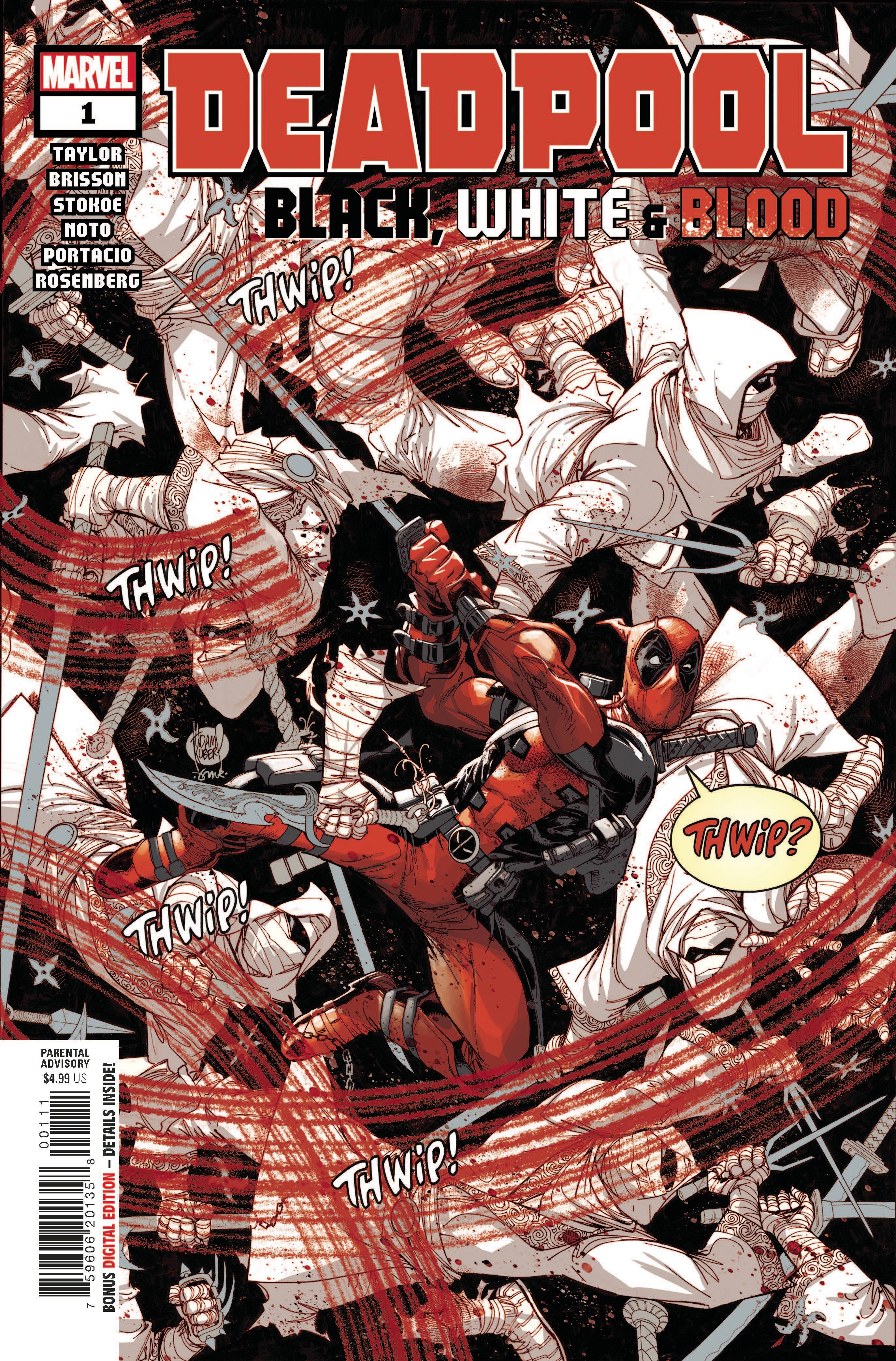 LUCKY DEVIL #1 (OF 4) 3.99
SUICIDE SQUAD GET JOKER #1 (OF 3) CVR A ALEX MALEEV 6.99
MARIA LLOVETS PORCELAIN #1 CVR A LLOVET 3.99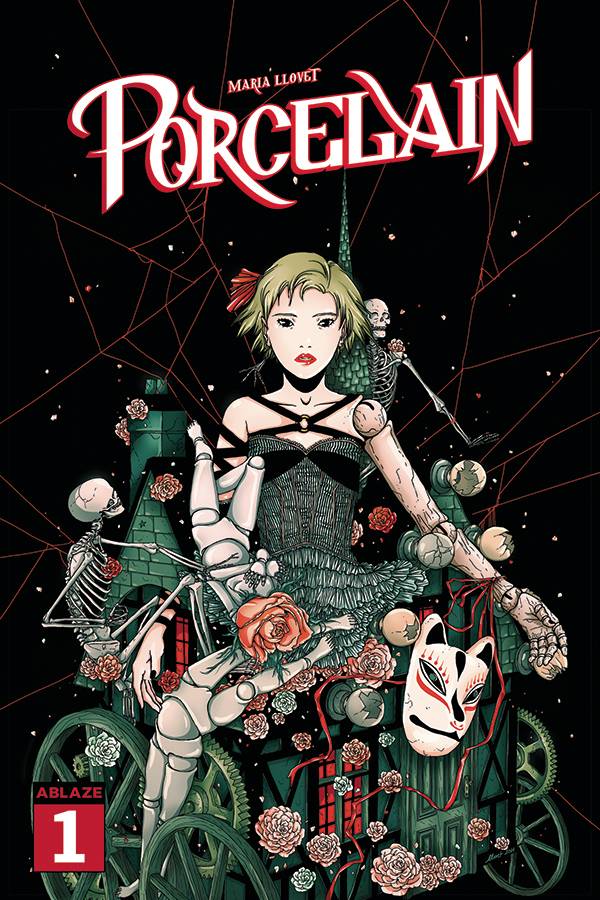 ME YOU LOVE IN THE DARK #1 (OF 5) 3.99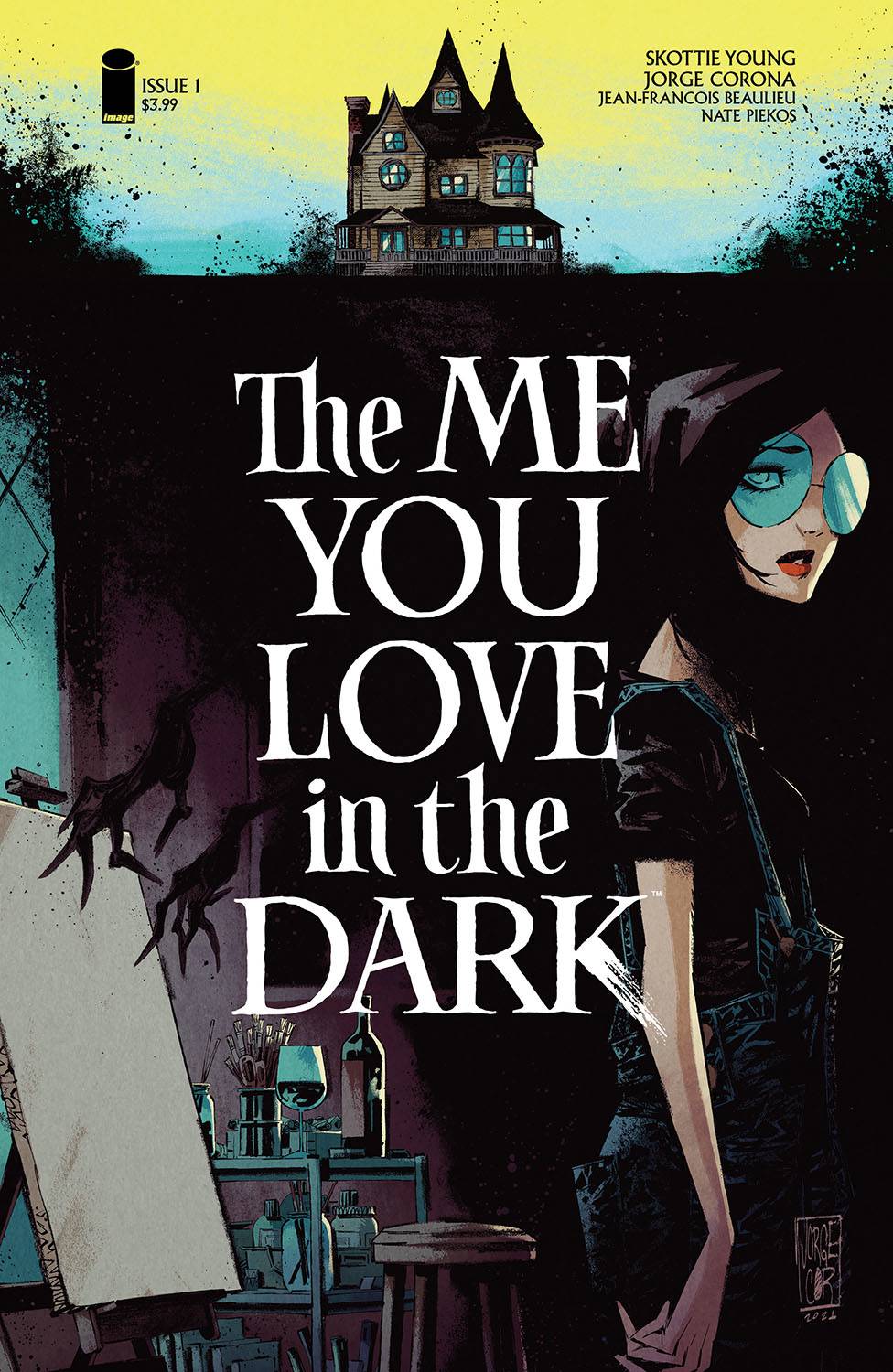 (W) Skottie Young (A/CA) Jorge Corona
Writer SKOTTIE YOUNG (I HATE FAIRYLAND, Deadpool, Strange Academy) and artist JORGE CORONA (NO. 1 WITH A BULLET, Super Sons, Feathers) follow up their critically acclaimed series MIDDLEWEST with a brand-new haunting tale. An artist named Ro retreats from the grind of the city to an old house in a small town to find solace and inspiration without realizing the muse within is not what she expected. Fans of Stephen King and Neil Gaiman will enjoy this beautiful, dark, and disturbing story of discovery, love, and terror.
SPIRITS OF VENGEANCE SPIRIT RIDER #1 4.99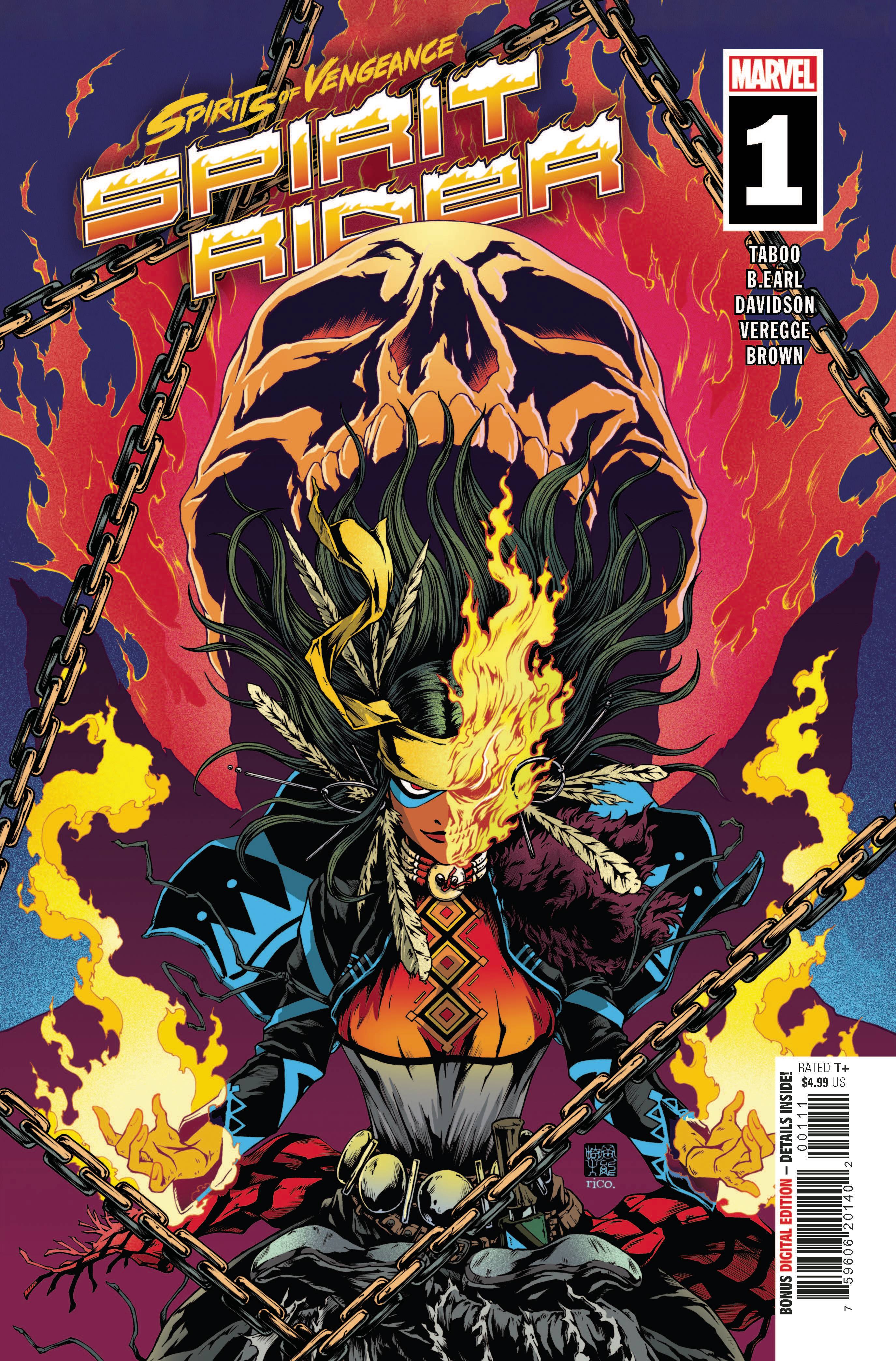 (W) B. Earl (A) Paul Davidson, Jeffrey Veregge (CA) Takashi Okazaki
SHE'S LIKE NO GHOST RIDER YOU'VE EVER SEEN!
SHE IS KUSHALA – A SORCERER SUPREME, A SPIRIT OF VENGEANCE…AND THE SAVIOR OF JOHNNY BLAZE'S SOUL!
Blaze has been through a lot lately, from ascending the throne of Hell to nearly murdering his former allies on the Avengers. But his nightmare is far from over. Something – or someone – is haunting him, and only a Ghost Rider with the powers of a Sorcerer Supreme can find out why. The dynamic writing duo of Taboo (of the Black Eyed Peas) and B. Earl expand the Rider mythos with an action-packed special that will kick off a brand-new era of vengeance! Kushala's about to be the hottest thing in hell.
THIS WEEK IN TOYS/STATUES
DRAGON BALL SUPER LIMIT BREAKER CELL FINAL FORM 12IN FIGURE 24.99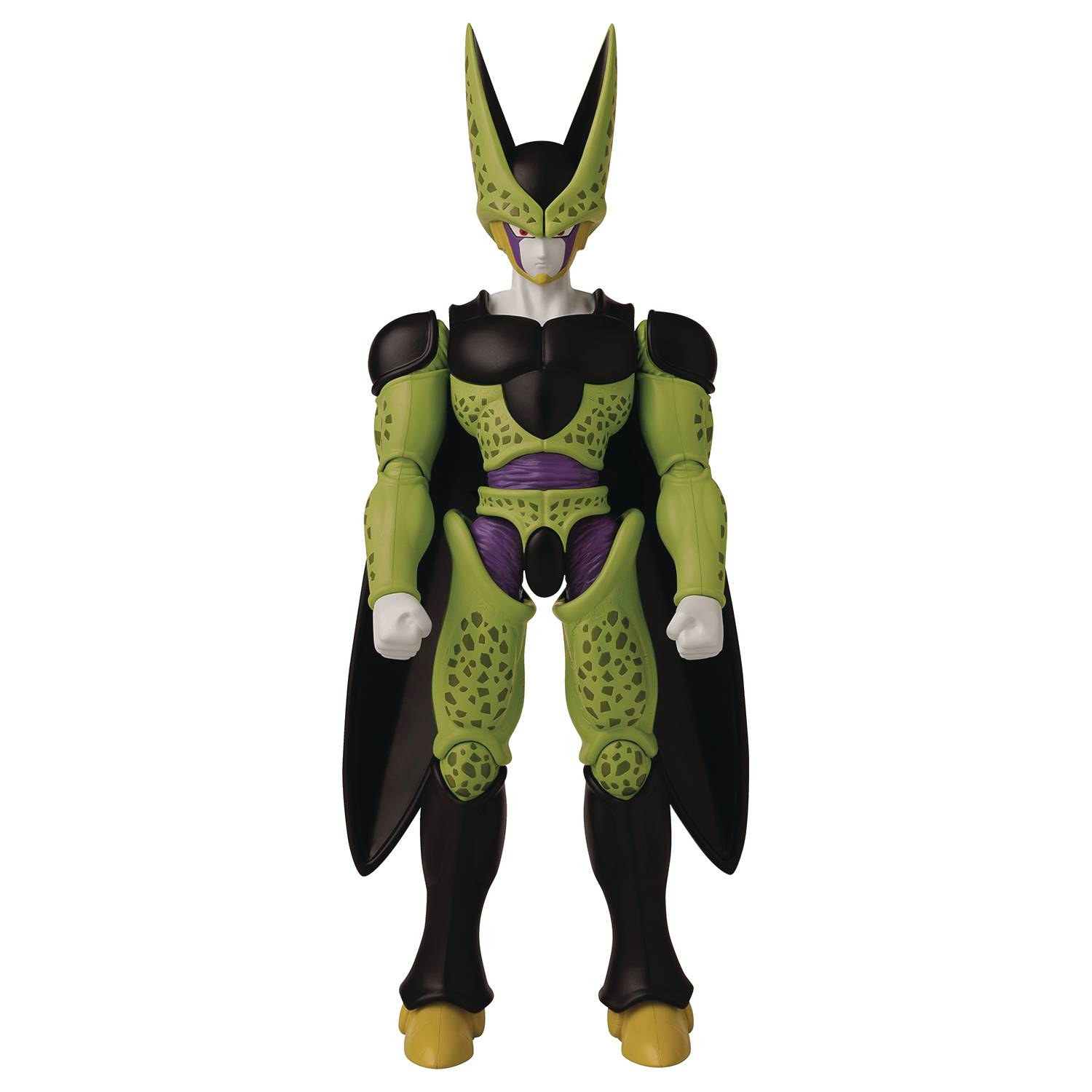 MEGO HORROR HANNIBAL LECTER 8IN AF 17.99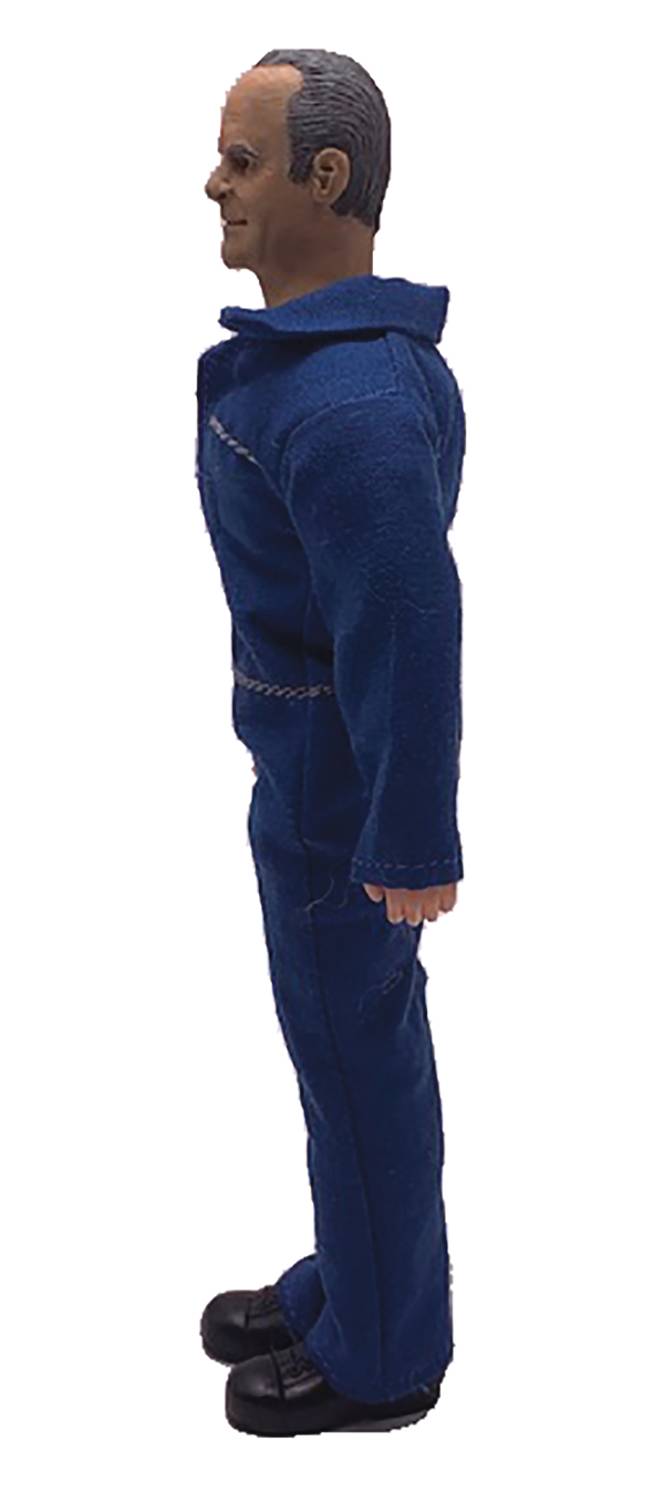 SDCC 2021 POP DC BATMAN WHITE KNIGHT BATMAN/JOKER PX FIG 2PK 25.99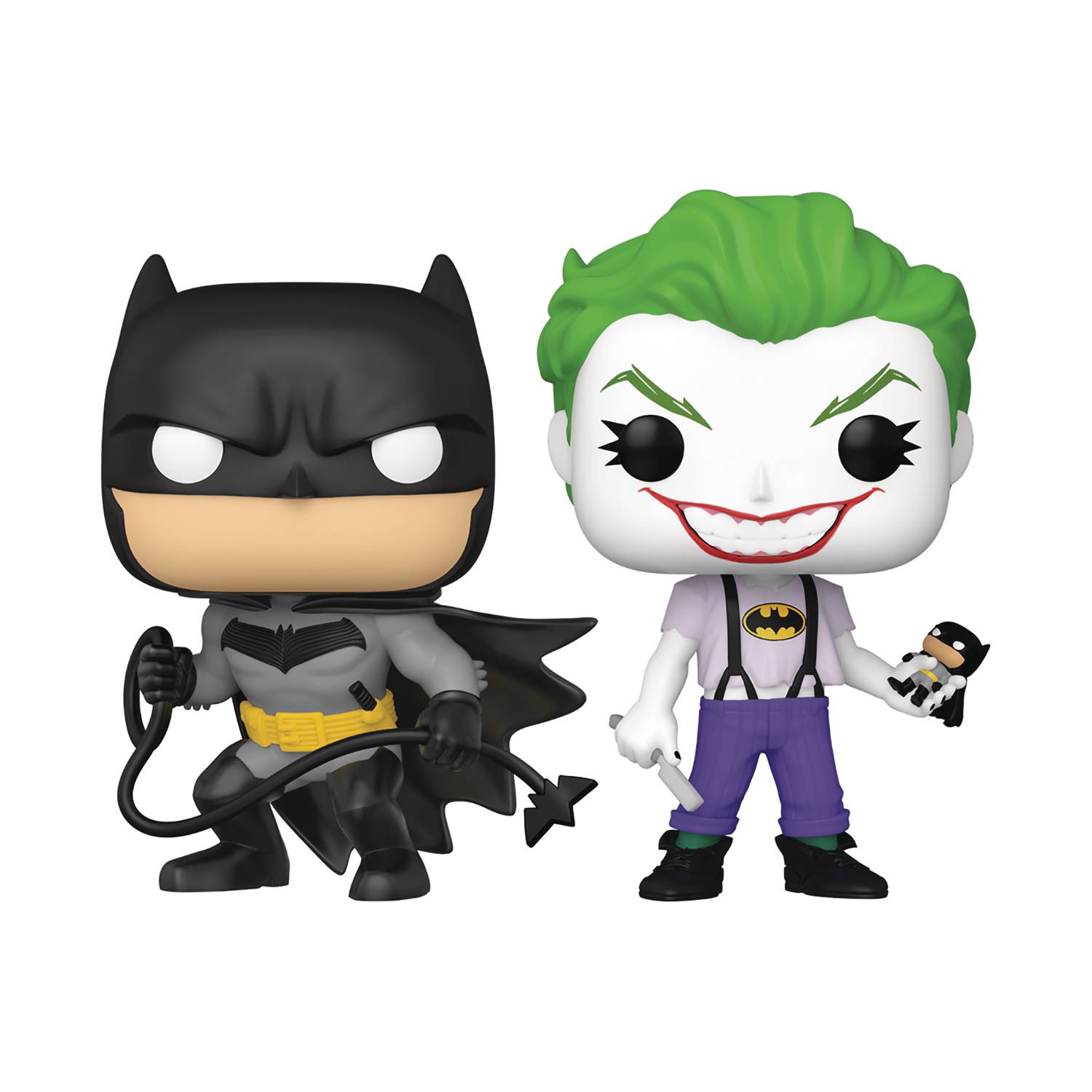 DEMON SLAYER KIMETSU V15 OBANAI IGURO FIG 29.99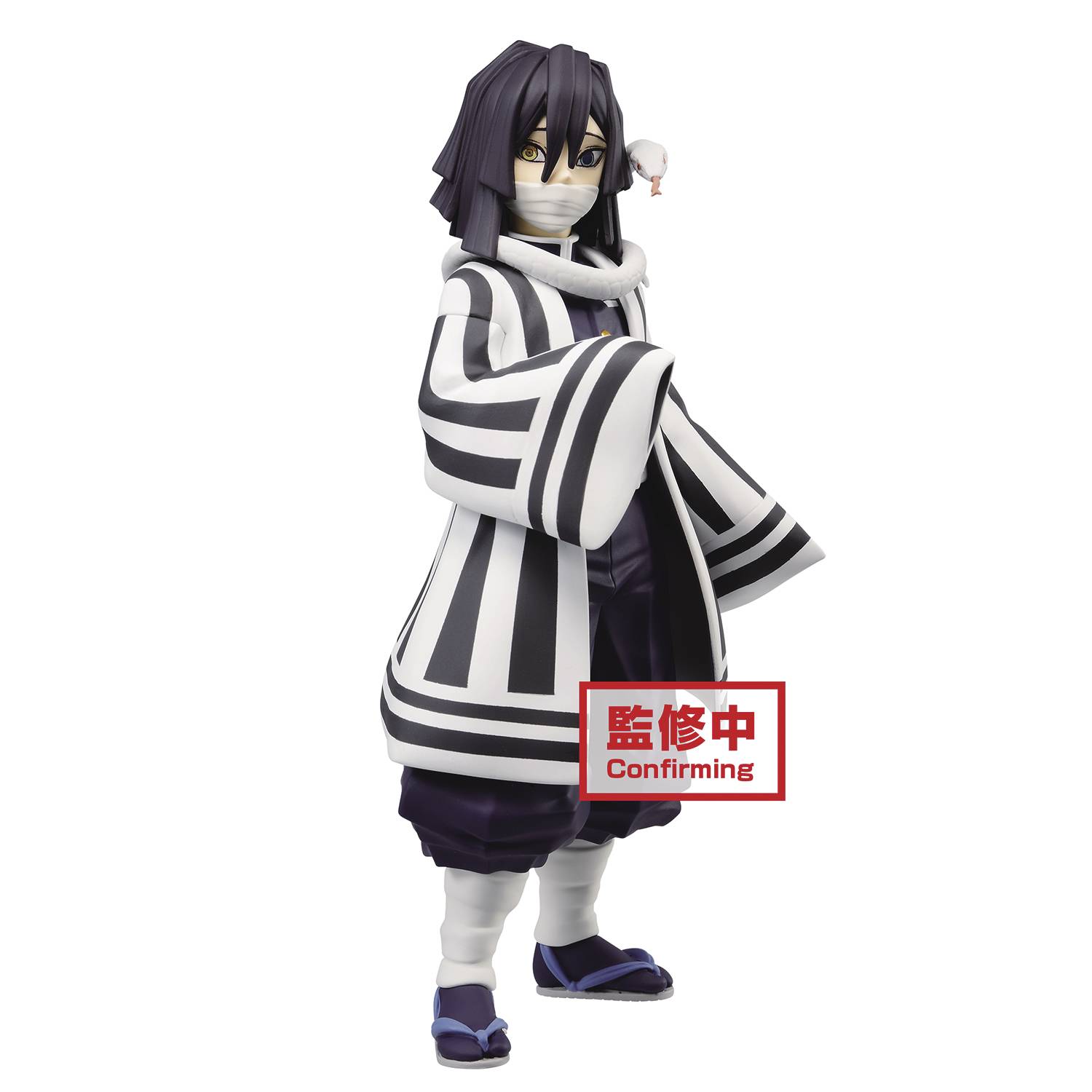 From Banpresto. From the popular anime and manga series Demon Slayer: Kimetsu no Yaiba comes figures of Obanai Iguro and Shinazugawa! Standing about 8″ tall, both figures come with a base for easy display.
Trade-paperbacks of the Week!
EXPANSE TP 16.99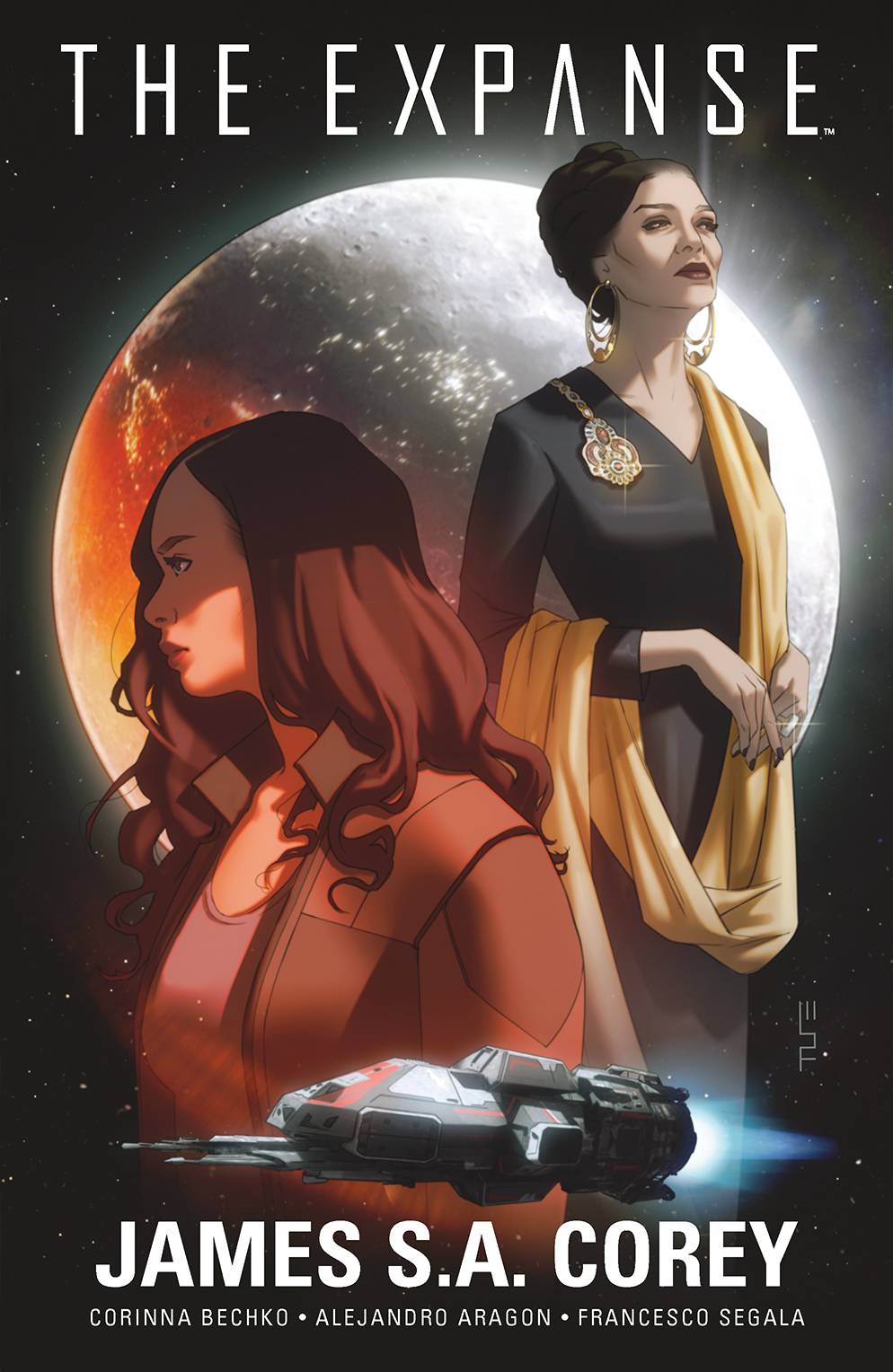 WOLVERINE BLACK WHITE AND BLOOD TREASURY EDITION TP 29.99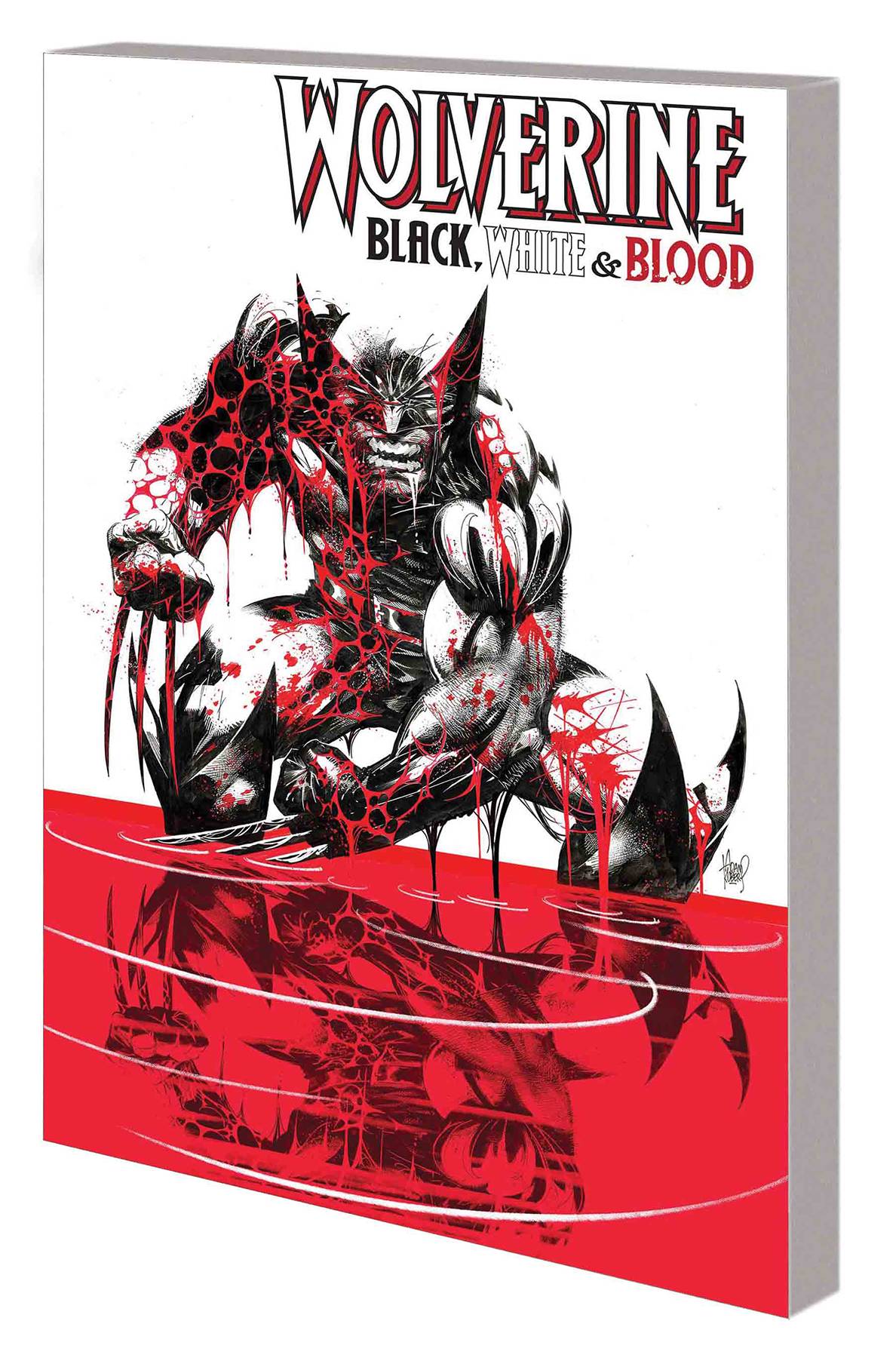 (W) Gerry Duggan, More (A) More (A/CA) Adam Kubert
The best there is by the best there are! Legendary creators, modern superstars, rising talents and fresh voices unite to tell savage tales of your favorite X-Man – in brutal black and white, with a liberal splash of blood red! Logan. Weapon X. Patch. Wolverine. He's gone by many names and lived many different lives. Now, this exploration of his storied history takes you from Japan to Madripoor to the Savage Land – from a revelatory return to the Weapon X Program to a high-stakes mission with X-Force! Logan is joined by old allies like Kate Pryde and Nick Fury and heads into bloody battle against foes familiar and surprising – including Arcade, the Reavers, Cosmic Ghost Rider and, the deadliest of all, Sabretooth! It's black, white and blood all over – on the larger-than-life pages of a Treasury Edition! Collecting WOLVERINE: BLACK, WHITE & BLOOD #1-4.
IRON MAN TP VOL 01 BIG IRON 15.99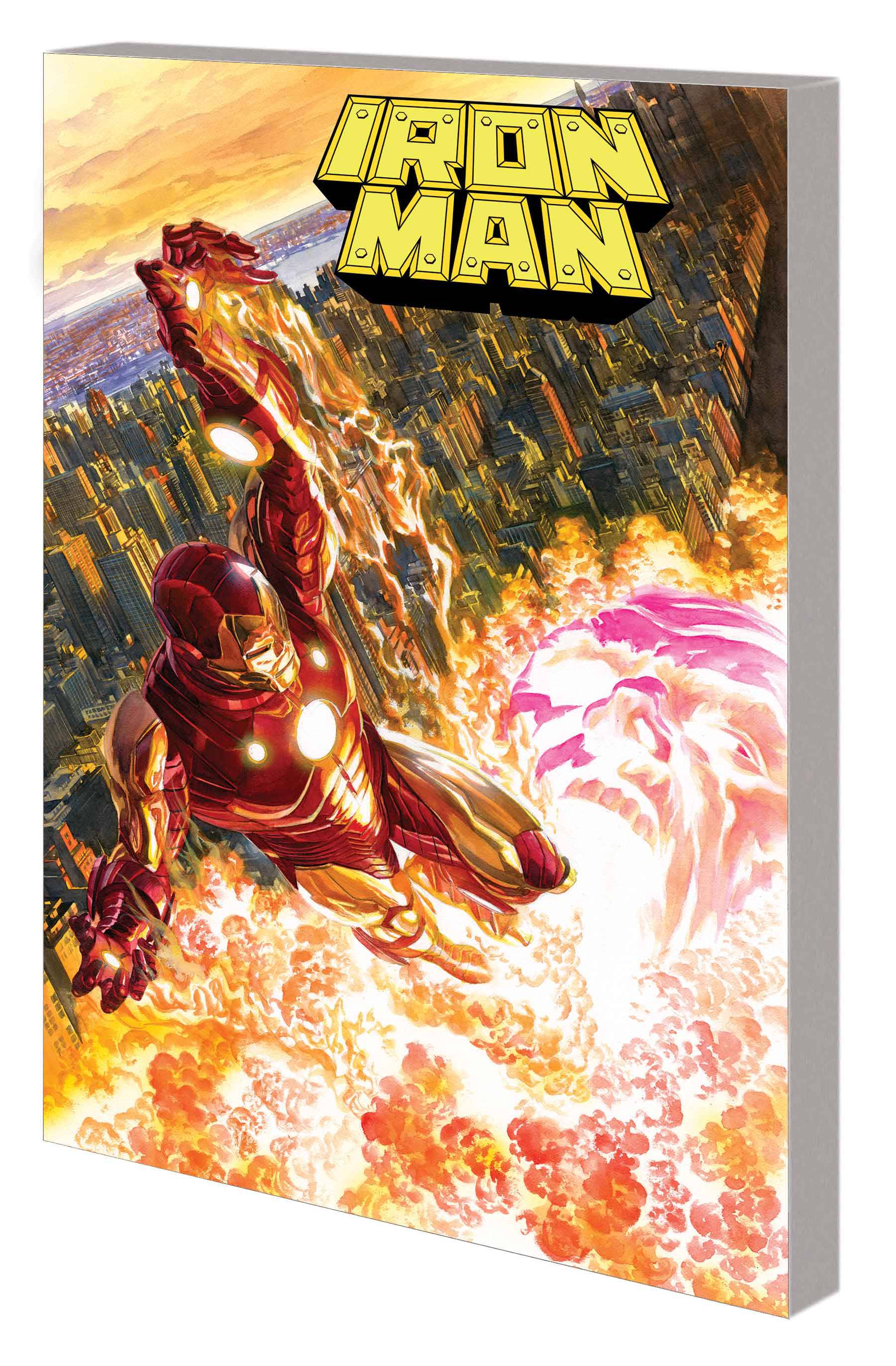 OMAC ONE MAN ARMY CORPS BY JACK KIRBY TP 19.99
One of Jack Kirby's final projects for DC Comics in the 1970s presents a dystopian future in which ordinary people are pushed to violence to relieve their stress, and a corporate nobody called Buddy Blank is recruited by the Global Peace Agency to become the super-powered being known as OMAC- the One Man Army Corps.
In these tales from the 1970s, Jack Kirby introduces OMAC! Powered by the sentient satellite known as Brother Eye, OMAC has been charged by the Global Peace Agency with stopping the evil schemes of power-hungry millionaires who seek to exploit those less fortunate than them. It's a vision of the future unlike any you've seen before!
OMAC: One Man Army Corps by Jack Kirby collects the complete eight-issue Kirby OMAC saga, along with an introduction by Kirby!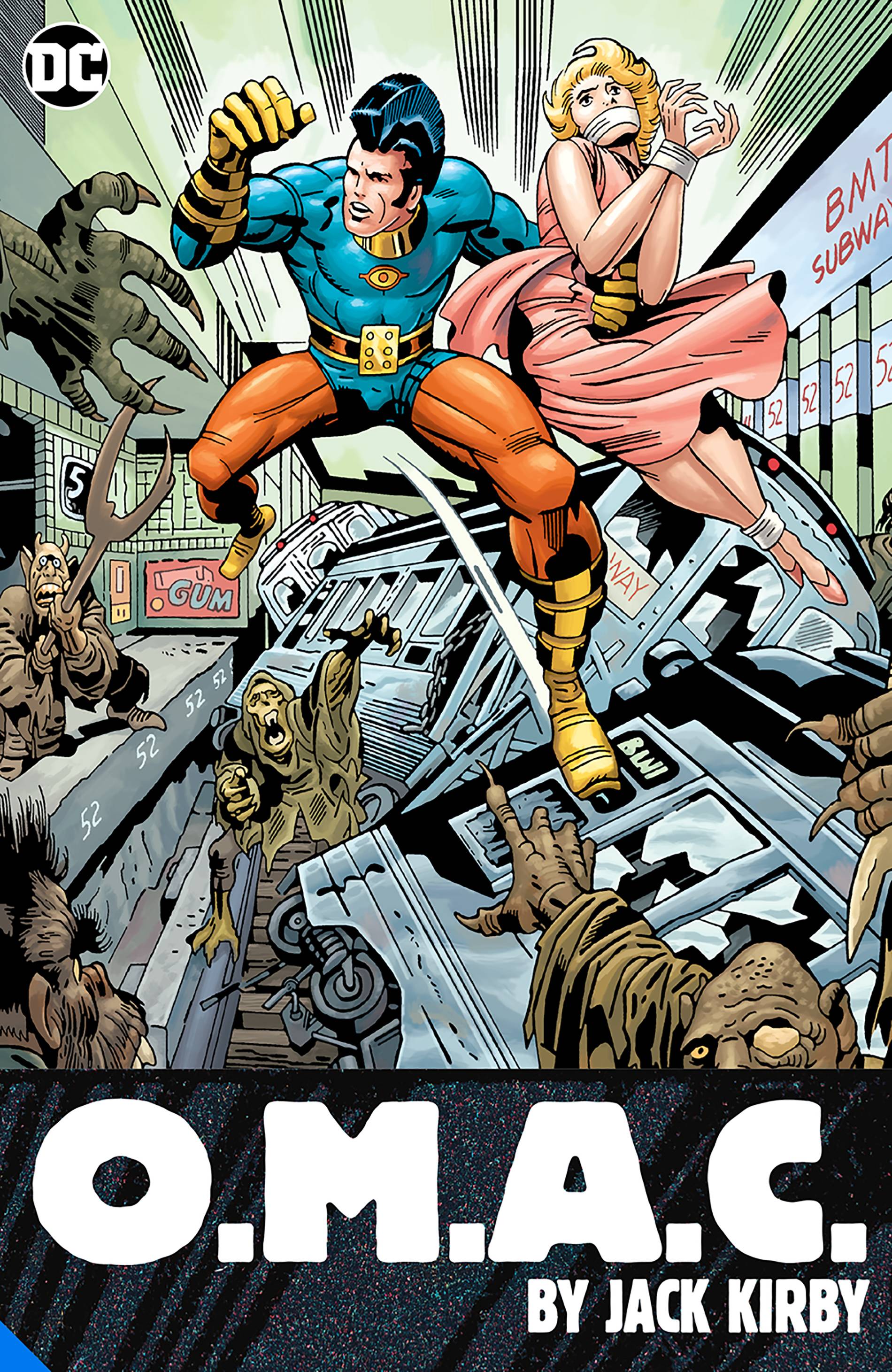 MASTER LIST OF PRODUCTS ARRIVING THIS WEEK!
AMERICAN VAMPIRE 1976 #10 (OF 10) 4.99
ARTEMISIA GN 25
AVENGERS #47 3.99
AVENGERS #47 INHYUK LEE AAPIH VAR 3.99
BASILISK #3 3.99
BATMAN #111 CVR A JORGE JIMENEZ 4.99
BATMAN #111 CVR B GABRIELE DELL OTTO 5.99
BATMAN #111 CVR C LUCIO PARRILLO THE SUICIDE SQUAD MOVIE 5.99
BLACK BUTLER GN VOL 02 NEW PTG 13
BLACK CLOVER YUNO DXF FIG 29.99
BLACK PANTHER #1 POSTER 11.99
BLADE RUNNER 2029 #6 3.99
BPRD HELL ON EARTH TP VOL 02 29.99
BUFFY THE VAMPIRE SLAYER #28 CVR A FRANY 3.99
BUFFY THE VAMPIRE SLAYER #28 CVR B GEORGIEV 3.99
CAPTAIN AMERICA BY JURGENS OMNIBUS HC JURGENS CVR 100
CAPTAIN AMERICA OMNIBUS HC DEATH CAPTAIN AMERICA NEW PTG 75
CRIME SYNDICATE #6 (OF 6) CVR A HOWARD PORTER 3.99
CRIME SYNDICATE #6 (OF 6) CVR B EVAN DOC SHANER 4.99
CRUSH & LOBO #3 (OF 8) CVR A BERNARD CHANG 3.99
CRUSH & LOBO #3 (OF 8) CVR B KHARY RANDOLPH 4.99
CURSE OF MAN-THING TP 15.99
CYBERPUNK 2077 YOU HAVE MY WORD #2 (OF 4) 3.99
DAREDEVIL BY CHIP ZDARSKY TP VOL 03 THROUGH HELL 15.99
DB SUPER CHOSENSHIRETSUDEN II V5 SUPER SAIYAN VEGETA FIG 29.99
DBZ RESOLUTION OF SOLDIERS V4 SS2 SON GOHAN FIG 29.99
DC HORROR PRESENTS THE CONJURING THE LOVER #3 (OF 5) CVR A BILL SIENKIEWICZ 3.99
DC HORROR PRESENTS THE CONJURING THE LOVER #3 (OF 5) CVR B RYAN BROWN 4.99
DEAD END KIDS SUBURBAN JOB TP 14.99
DEADPOOL BLACK WHITE BLOOD #1 (OF 5) 4.99
DEADPOOL BLACK WHITE BLOOD #1 (OF 5) HOTZ VAR 4.99
DEADPOOL BLACK WHITE BLOOD #1 (OF 5) STOKOE VAR 4.99
DEMON SLAYER KIMETSU NO YAIBA GN VOL 23 9.99
DEMON SLAYER KIMETSU V15 OBANAI IGURO FIG 29.99
DEMON SLAYER KIMETSU V15 SANEMI SHINAZUGAWA FIG 29.99
DOG MAN GN VOL 04 DOG MAN & CAT KID NEW PTG 12.99
DOG MAN GN VOL 06 BRAWL OF WILD NEW PTG 12.99
DRAGON BALL EVOLVE SUPER SAIYAN BLUE GOGETA 5IN AF 15.99
DRAGON BALL EVOLVE SUPER SAIYAN TRUNKS 5IN AF 29.99
DRAGON BALL EVOLVE ULTRA INSTINCT GOKU 5IN AF 29.99
DRAGON BALL GT ULTIMATE SOLDIERS TRUNKS FIG 29.99
DRAGON BALL SUPER LIMIT BREAKER CELL FINAL FORM 12IN FIGURE 24.99
DRAGON BALL SUPER LIMIT BREAKER SS 4 GOKU 12IN FIGURE 24.99
DRAGON BALL SUPER LIMIT BREAKER SS BLUE GOGETA 12IN FIGURE 24.99
DRAGON BALL SUPER LIMIT BREAKER SS GOHAN 12IN FIGURE 24.99
DRAGON BALL SUPER MAXIMATIC THE SON GOKU VI FIG 29.99
DRAGON BALL Z SAIYAN GAMING MOUSEPAD 19.99
DRAGONBALL SUPER SON GOKU FES V13 SS SON GOKU FIG 29.99
DRAGONBALL SUPER SON GOKU FES V13 SSGSS GOGETA FIG 29.99
DREAMING WAKING HOURS #12 (OF 12) 3.99
ELVIRA MEETS VINCENT PRICE #1 CVR A ACOSTA 3.99
ELVIRA MEETS VINCENT PRICE #1 CVR B SAMU 3.99
ELVIRA MEETS VINCENT PRICE #1 CVR C ROYLE 3.99
ENGINEWARD #11 3.99
ETERNAL SAILOR MOON GLITTER & GLAMOURS SAILOR MOON VER1 FIG 29.99
EXCALIBUR BY TINI HOWARD HC VOL 01 34.99
EXPANSE TP 16.99
EXTREME CARNAGE LASHER #1 3.99
EXTREME CARNAGE LASHER #1 JOHNSON CONNECTING VAR 3.99
EXTREME CARNAGE LASHER #1 YOUNG VAR 3.99
FANTASTIC FOUR #35 POSTER 11.99
FATE GRAND ORDER DIVINE REALM HASSAN OF SERENITY SERVANT FIG 29.99
FIRE POWER BY KIRKMAN & SAMNEE #14 3.99
FUTURE STATE WONDER WOMAN TP 19.99
GEIGER #5 CVR A FRANK & ANDERSON 3.99
GEIGER #5 CVR B ORDWAY 3.99
GEIGER #5 CVR C PELLETIER 3.99
GEIGER #5 CVR D FRANK 3.99
GODKILLER TOMORROWS ASHES #2 3.99
GOLDEN AGE CAPTAIN AMERICA OMNIBUS HC VOL 02 RIVERA CVR 125
GOLEM WALKS AMONG US #1 (OF 2) CVR A BERGTING 3.99
GOLEM WALKS AMONG US #1 (OF 2) CVR B BERGTING 3.99
GOOD ASIAN #4 (OF 10) CVR A JOHNSON 3.99
GOOD ASIAN #4 (OF 10) CVR B AWANQI 3.99
GREEN LANTERN #5 CVR A BERNARD CHANG 4.99
GREEN LANTERN #5 CVR B JULIET NNEKA 5.99
GUARDIANS OF THE GALAXY ANNUAL #1 CONNECTING VAR INFD 4.99
GUARDIANS OF THE GALAXY ANNUAL #1 INFD 4.99
HEAVY #7 CVR A DONOVAN 3.99
HEAVY #7 CVR B DANIEL 3.99
HELLIONS #14 3.99
HELLIONS #14 INHYUK LEE AAPIH VAR 3.99
HELLIONS BY ZEB WELLS TP VOL 02 17.99
HEY KIDS COMICS VOL 02 PROPHETS & LOSS #4 (OF 6) 3.99
HORIZON ZERO DAWN LIBERATION #1 CVR A MOMOKO 3.99
HORIZON ZERO DAWN LIBERATION #1 CVR G MOMOKO VIRGIN SKETCH 3.99
HP LOVECRAFT THE TOMB TP 9.99
IDOLMASTER CG UZUKI SHIMAMURA DRESSY & MOTIONS ESPRESTO FIG 29.99
IMMORTAL HULK #49 3.99
IMMORTAL HULK #49 BENNETT HOMAGE VAR 3.99
IMMORTAL HULK #49 INHYUK LEE AAPIH VAR 3.99
IN THE SHADOW OF FALLEN TOWERS GN 19.99
INKBLOT #11 3.99
INVADER ZIM DOOKIE LOOP HORROR ONESHOT CVR A ALEXOVICH 4.99
INVADER ZIM DOOKIE LOOP HORROR ONESHOT CVR B OTT 4.99
IRON MAN TP VOL 01 BIG IRON 15.99
JENNY ZERO #4 (OF 4) 3.99
JOJOS BIZARRE ADV PT 5 GOLDEN WIND HC VOL 01 19.99
JOKER PRESENTS A PUZZLEBOX #1 (OF 7) CVR A CHIP ZDARSKY 4.99
JOKER PRESENTS A PUZZLEBOX #1 (OF 7) CVR B RICCARDO FEDERICI 5.99
JOKER PRESENTS A PUZZLEBOX #1 (OF 7) CVR C CHRISTOPHER MOONEYHAM 5.99
JUJUTSU KAISEN GN VOL 11 9.99
JUSTICE LEAGUE #66 CVR A DAVID MARQUEZ 4.99
JUSTICE LEAGUE #66 CVR B ALEXANDER LOZANO 5.99
JUSTICE LEAGUE INFINITY #2 (OF 7) 3.99
KILL 6 BILLION DEMONS TP VOL 04 17.99
KINGS BEAST GN VOL 03 9.99
KUMA KUMA KUMA BEAR POP UP PARADE YUNA WHITE BEAR PVC FIG 49.99
LAST GOD HC 49.99
LOCUST #1 (OF 8) 2ND PTG 3.99
LOST ON PLANET EARTH TP 19.99
LOVE LIVE NIJIGASAKI HIGH SCHOOL IDOL CLUB AI MIYASHITA FIG 24.99
LOVE LIVE NIJIGASAKI HIGH SCHOOL IDOL CLUB KASUMI NAKASU FIG 24.99
LOVE LIVE SUNSHINE Q-POSKET MARIA OHARA FIG 29.99
LUCKY DEVIL #1 (OF 4) 3.99
MAD MAGAZINE #21 5.99
MAESTRO WAR AND PAX TP 15.99
MAGIC THE GATHERING (MTG) #5 CVR A KHALIDAH 4.99
MAGIC THE GATHERING (MTG) #5 CVR B HIDDEN PLANESWALKER VAR 4.99
MAGIC THE GATHERING (MTG) #5 CVR C BLANK SKETCH CVR 4.99
MARIA LLOVETS PORCELAIN #1 CVR A LLOVET 3.99
MARIA LLOVETS PORCELAIN #1 CVR B WIJNGAARD 3.99
MARIA LLOVETS PORCELAIN #1 CVR C LI 3.99
MARIA LLOVETS PORCELAIN #1 CVR D BOSS 3.99
MARIA LLOVETS PORCELAIN #1 CVR E RICH 3.99
MARVEL AVENGERS ULT CHARACTER GUIDE NEW ED 16.99
MARVEL GALLERY COMIC STORM PVC STATUE 49.99
MARVELS VOICES IDENTITY #1 POSTER 11.99
ME YOU LOVE IN THE DARK #1 (OF 5) 3.99
MEGO HORROR EXORCIST REGAN 8IN AF 17.99
MEGO HORROR HANNIBAL LECTER 8IN AF 17.99
MICHAEL MOORCOCK LIBRARY ELRIC STORMBRINGER HC 24.99
MILES MORALES MARVEL TALES #1 7.99
NARUTO VIBRATION STARS NARUTO UZUMAKI FIG 29.99
NARUTO VIBRATION STARS SASUKE UCHIHA FIG 29.99
NEW MUTANTS BY VITA AYALA TP VOL 01 15.99
NEW MUTANTS EPIC COLLECTION TP SUDDEN DEATH 39.99
NICE HOUSE ON THE LAKE #3 (OF 12) CVR A ALVARO MARTINEZ BUENO 3.99
NICE HOUSE ON THE LAKE #3 (OF 12) CVR B CHRISTIAN WARD 4.99
NOT ALL ROBOTS #1 CVR A RAHZZAH 3.99
NOT ALL ROBOTS #1 CVR B DEODATA JR 3.99
OMAC ONE MAN ARMY CORPS BY JACK KIRBY TP 19.99
ONE PIECE GLITTER & GLAMOURS NAMI KUNG FU STYLE FIG VER 1 29.99
ONE PIECE GRANDLINE CHILDREN WANO COUNTRY V1 SHANKS DXF FIG 29.99
ONE PIECE GRANDLINE MEN WANO COUNTRY V10 KOZUKI ODEN DXF FIG 29.99
ONE PIECE MAGAZINE A PIECE OF DREAM 1 GARP FIG SPECIAL VER 29.99
ONE PIECE MAGAZINE A PIECE OF DREAM 1 SABO FIG SPECIAL VER 29.99
ONE PIECE SWEET STYLE PIRATES NEFELTARI VIVI FIG VER 2 29.99
OPERATION DRAGON HC 24.99
OUT OF BODY #3 3.99
POP ANIMATION NARUTO SHIKAMARU NARA VINYL FIGURE 11.99
POP ANIMATION ONE PIECE CROCODILE VINYL FIG 11.99
POP ANIMATION ONE PIECE LUFFY IN KIMONO VINYL FIG 11.99
POP DISNEY LUCA LUCA PAGURO LAND VIN FIG 11.99
POP DISNEY MIGHTY DUCKS CHARLIE CONWAY VINYL FIGURE 11.99
POP MARVEL INFINITY WARPS IRON HAMMER VIN FIG 11.99
POP MOVIES HAMILTON ANGELICA SCHUYLER VINYL FIG 11.99
POP TV STAR TREK CAP KIRK IN CHAIR VIN FIG 11.99
POP TV STAR TREK SULU MIRROR MIRROR OUTFIT VIN FIG 11.99
POP TV TOKIDOKI DONUTELLA VIN FIG 11.99
POP TV TOKIDOKI MOZZERELLA VIN FIG 11.99
POP TV TOKIDOKI SANDY VIN FIG 11.99
POP TV TOKIDOKI STELLINA VIN FIG 11.99
QUEEN OF THE RING HC 24.99
RE ZERO STARTING LIFE RELAX TIME REM T-SHIRT FIG 29.99
RED ROOM #3 CVR A PISKOR 3.99
SAILOR MOON ETERNAL Q-POSKET SUPER SAILOR PLUTO FIG VER 1 29.99
SANDMAN THE DELUXE EDITION HC BOOK 03 49.99
SAVAGE AVENGERS #23 3.99
SDCC 2021 POP DC BATMAN WHITE KNIGHT BATMAN/JOKER PX FIG 2PK 25.99
SENSATIONAL WONDER WOMAN #6 CVR A BELEN ORTEGA 3.99
SENSATIONAL WONDER WOMAN #6 CVR B KAEL NGU 4.99
SEVEN SECRETS #11 CVR A DI NICUOLO 3.99
SEVEN SECRETS #11 CVR B YOON 3.99
SEVEN TO ETERNITY #17 CVR A OPENA & HOLLINGSWORTH 3.99
SEVEN TO ETERNITY #17 CVR B OPENA VIRGIN 3.99
SHADOWS HC 24.99
SHANG-CHI #1 2ND PTG VAR 3.99
SHANG-CHI #2 2ND PTG VAR 3.99
SHANG-CHI TP EARTHS MIGHTIEST MARTIAL ARTIST 24.99
SILK #5 (OF 5) 3.99
SILK #5 (OF 5) NETEASE MARVEL GAMES VAR 3.99
SINISTER WAR #2 (OF 4) 4.99
SINISTER WAR #2 (OF 4) BAGLEY CONNECTING VAR 4.99
SINISTER WAR #2 (OF 4) FERREIRA VAR 4.99
SKYBOUND X #5 CVR A FINCH 4.99
SKYBOUND X #5 CVR B SCHWEIZER 4.99
SKYBOUND X #5 CVR C HOWARD 4.99
SNELSON #1 3.99
SPIDER-MAN & HIS AMAZING FRIENDS POWER OF 3 GOLDEN BOOK 5.99
SPIRITS OF VENGEANCE SPIRIT RIDER #1 4.99
SPIRITS OF VENGEANCE SPIRIT RIDER #1 RODRIGUEZ VAR 4.99
STAN LEE HOW MARVEL CHANGED THE WORLD HC 29.95
STAR TREK BOOK HC NEW ED 25
STAR TREK DEBT OF HONOR FACSIMILE ED 9.99
STAR WARS BOUNTY HUNTERS #15 SPROUSE LUCASFILM 50TH VAR WOBH 3.99
STAR WARS BOUNTY HUNTERS #15 WANTED POSTER VAR WOBH 3.99
STAR WARS BOUNTY HUNTERS #15 WOBH 3.99
STAR WARS BOUNTY HUNTERS TP VOL 01 GALAXYS DEADLIEST 17.99
STAR WARS LEGENDS EPIC COLL ORIGINAL MARVEL YEARS TP VOL 05 39.99
STAR WARS WAR BOUNTY HUNTERS 4-LOM ZUCKUSS #1 4.99
STAR WARS WAR BOUNTY HUNTERS 4-LOM ZUCKUSS #1 WANTED VAR 4.99
STAR WARS WAR BOUNTY HUNTERS 4-LOM ZUCKUSS #1 ZAMA VAR 4.99
STILLWATER BY ZDARSKY & PEREZ #9 3.99
STRANGE ADVENTURE OF BROKE MERCENARY GN VOL 01 12.99
STRANGE DEATH OF ALEX RAYMOND HC 40
STRAY DOGS #1 5TH PTG CVR A 3.99
STRAY DOGS #1 5TH PTG CVR B BLANK 3.99
STRAY DOGS #2 4TH PTG 3.99
STRAY DOGS #3 4TH PTG 3.99
STRAY DOGS #4 4TH PTG 3.99
STRAY DOGS #5 2ND PTG CVR A 3.99
STRAY DOGS #5 2ND PTG CVR B 10 COPY INCV 3.99
SUBLIME 5 DOLLARS AT THE DOOR TP 24.99
SUICIDE SQUAD #6 CVR A EDUARDO PANSICA 3.99
SUICIDE SQUAD #6 CVR B GERALD PAREL 4.99
SUICIDE SQUAD #6 CVR C JORGE MOLINA THE SUICIDE SQUAD MOVIE 4.99
SUICIDE SQUAD GET JOKER #1 (OF 3) CVR A ALEX MALEEV 6.99
SUICIDE SQUAD GET JOKER #1 (OF 3) CVR B JORGE FORNES 6.99
SUPERGIRL ADVENTURES GIRL OF STEEL TP 9.99
SWAMP THING #6 (OF 10) CVR A MIKE PERKINS 3.99
SWAMP THING #6 (OF 10) CVR B FRANCESCO MATTINA 4.99
TMNT BEST OF CASEY JONES 5.99
TRANSFORMERS #33 CVR A ED PIERRE 3.99
TRANSFORMERS #33 CVR B LANE LLOYD 3.99
TRANSFORMERS KING GRIMLOCK #1 (OF 5) CVR A NORD 4.99
TRANSFORMERS KING GRIMLOCK #1 (OF 5) CVR B PADILLA 4.99
TRIALS OF ULTRAMAN #5 (OF 5) 3.99
TRIALS OF ULTRAMAN #5 (OF 5) TV PHOTO VAR 3.99
TROVER SAVES THE UNIVERSE #1 (OF 5) CVR A STONE 3.99
TROVER SAVES THE UNIVERSE #1 (OF 5) CVR B ROILAND & STONE 3.99
USAGI YOJIMBO SAGA TP VOL 02 (2ND ED) 29.99
VAMPIRE & HIS PLEASANT COMPANIONS GN VOL 03 13
VAMPIRELLA #22 CVR A PARRILLO 3.99
VAMPIRELLA #22 CVR B MASTRAZZO 3.99
VAMPIRELLA #22 CVR C MAER 3.99
VAMPIRELLA #22 CVR D GUNDUZ 3.99
VAN HELSING VS DRACULAS DAUGHTER TP 19.99
VINYL SODA ROBIN HOOD PRINCE JOHN W/ CHASE 13.99
WALKING DEAD DLX #20 CVR A FINCH & MCCAIG 3.99
WALKING DEAD DLX #20 CVR B MOORE & MCCAIG 3.99
WARHAMMER BLOOD ANGELS 11OZ MUG 12.99
WARHAMMER INDOMITUS 11OZ MUG 12.99
WARHAMMER ULTRAMARINES 11OZ MUG 12.99
WARHAMMER ULTRAMARINES VS BLACK LEGION HEAT CHANGE 16OZ MUG 14.99
WE PROMISED UTOPIA #1 5
WEB OF SPIDER-MAN #3 (OF 5) 3.99
WEB OF SPIDER-MAN #3 (OF 5) SANDOVAL VAR 3.99
WITCHER TP VOL 05 FADING MEMORIES (RES) 19.99
WOLVERINE BLACK WHITE AND BLOOD TREASURY EDITION TP 29.99
WOLVERINE OMNIBUS HC VOL 02 BYRNE DM VAR (MR) 125
WORST DUDES #3 (OF 5) 3.99
WYND #9 CVR A DIALYNAS 4.99
X-MEN #2 3.99
X-MEN #2 INHYUK LEE AAPIH VAR 3.99
X-MEN #2 NEW LINE-UP TRADING CARD VAR 3.99
X-MEN LEGENDS #5 CHRISTOPHER ACTION FIGURE VAR 3.99
X-MEN TRIAL MAGNETO #1 POSTER 11.99
ZOMBIE TRAMP TP VOL 21 14.99