FREE COMIC BOOK DAY AUGUST 14TH 10-6PM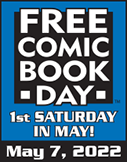 FCBD 2021 MARVEL GOLD AVENGERS HULK #1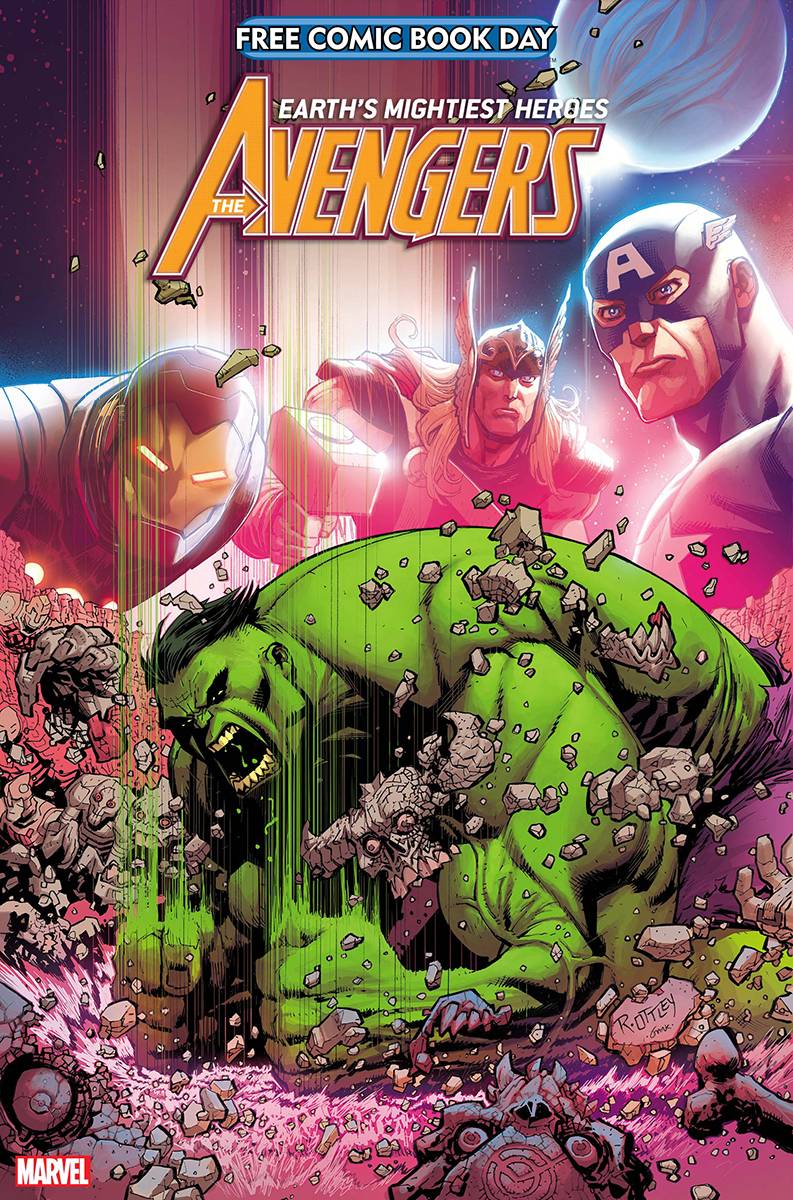 NEW COMICS THIS WEEK!
LAST BOOK YOULL EVER READ #1 CVR A LEIZ 3.99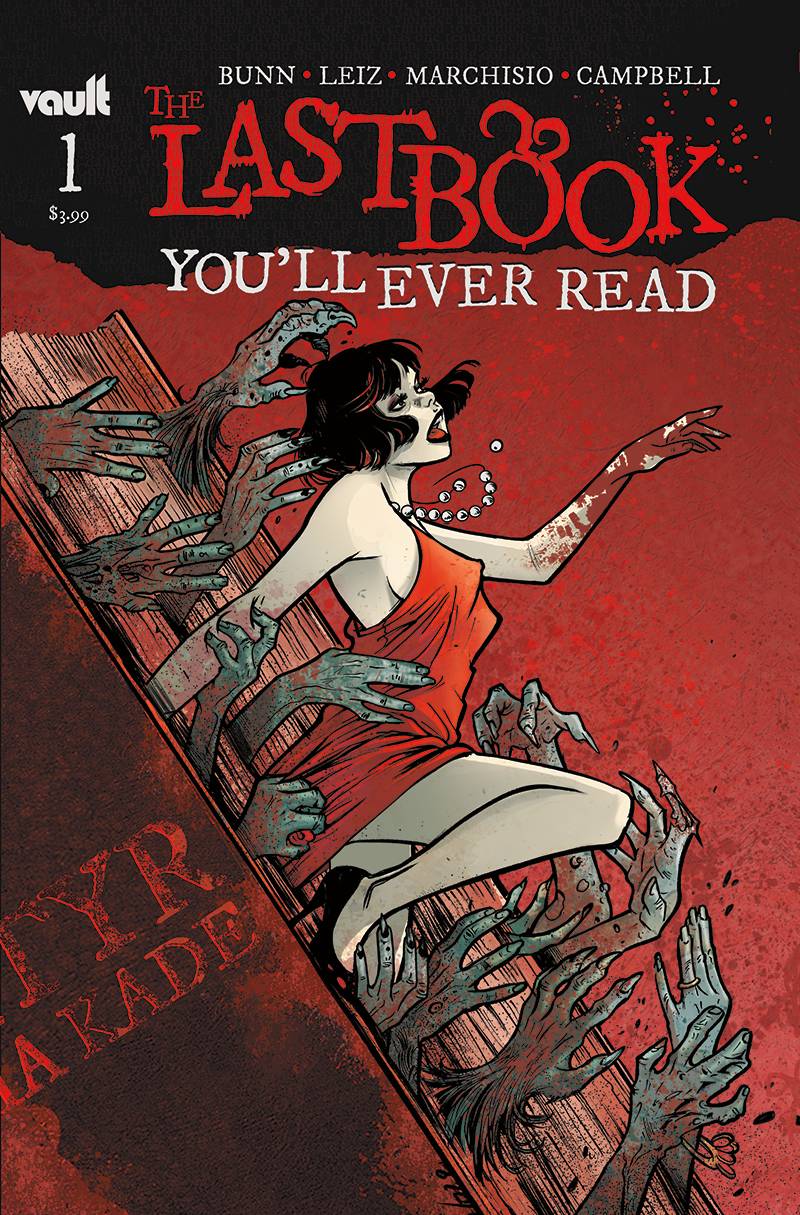 AMAZING FANTASY #1 (OF 5) 4.99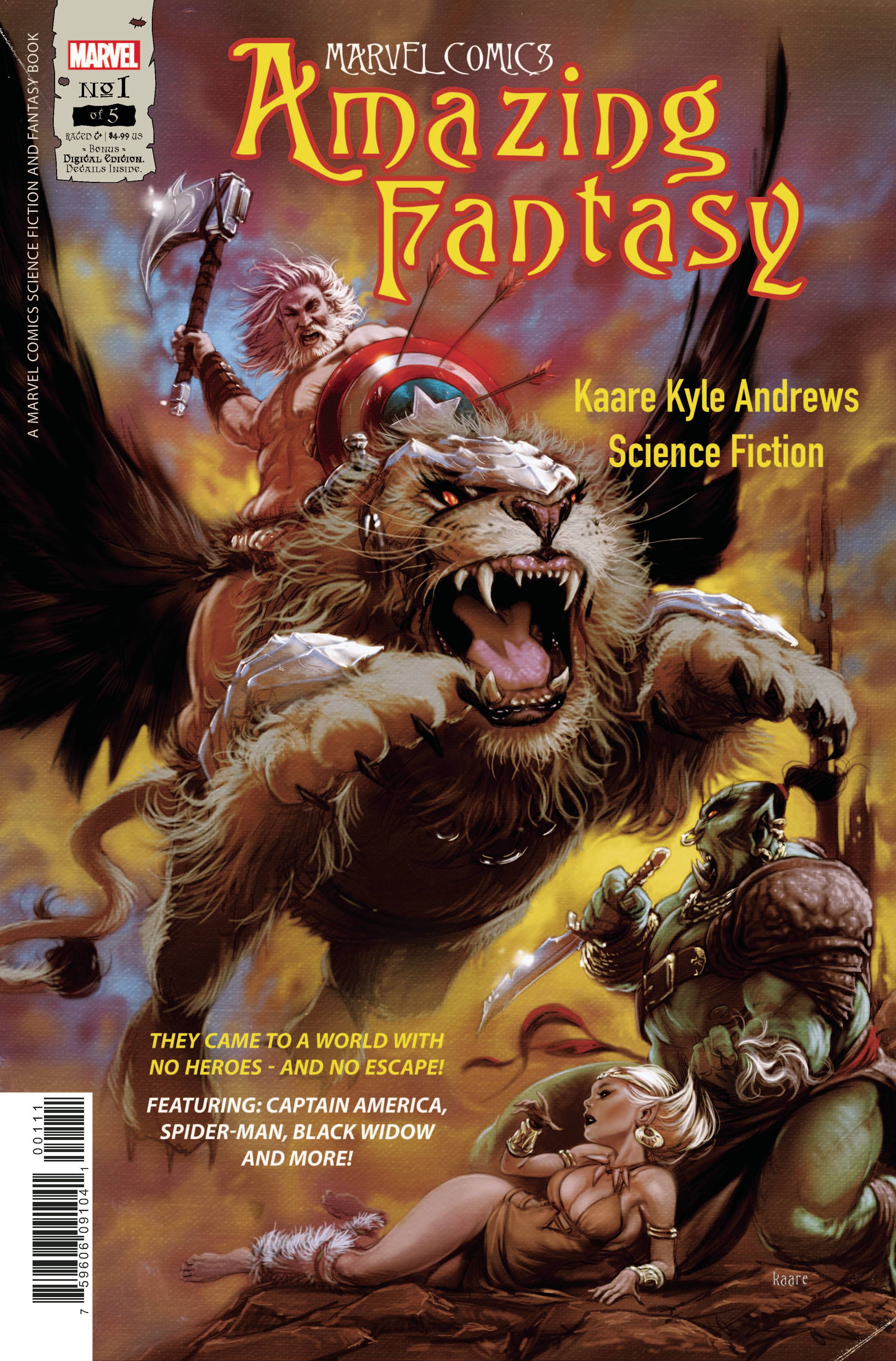 BRZRKR (BERZERKER) #4 (OF 12) CVR C GRAMPA FOIL 4.99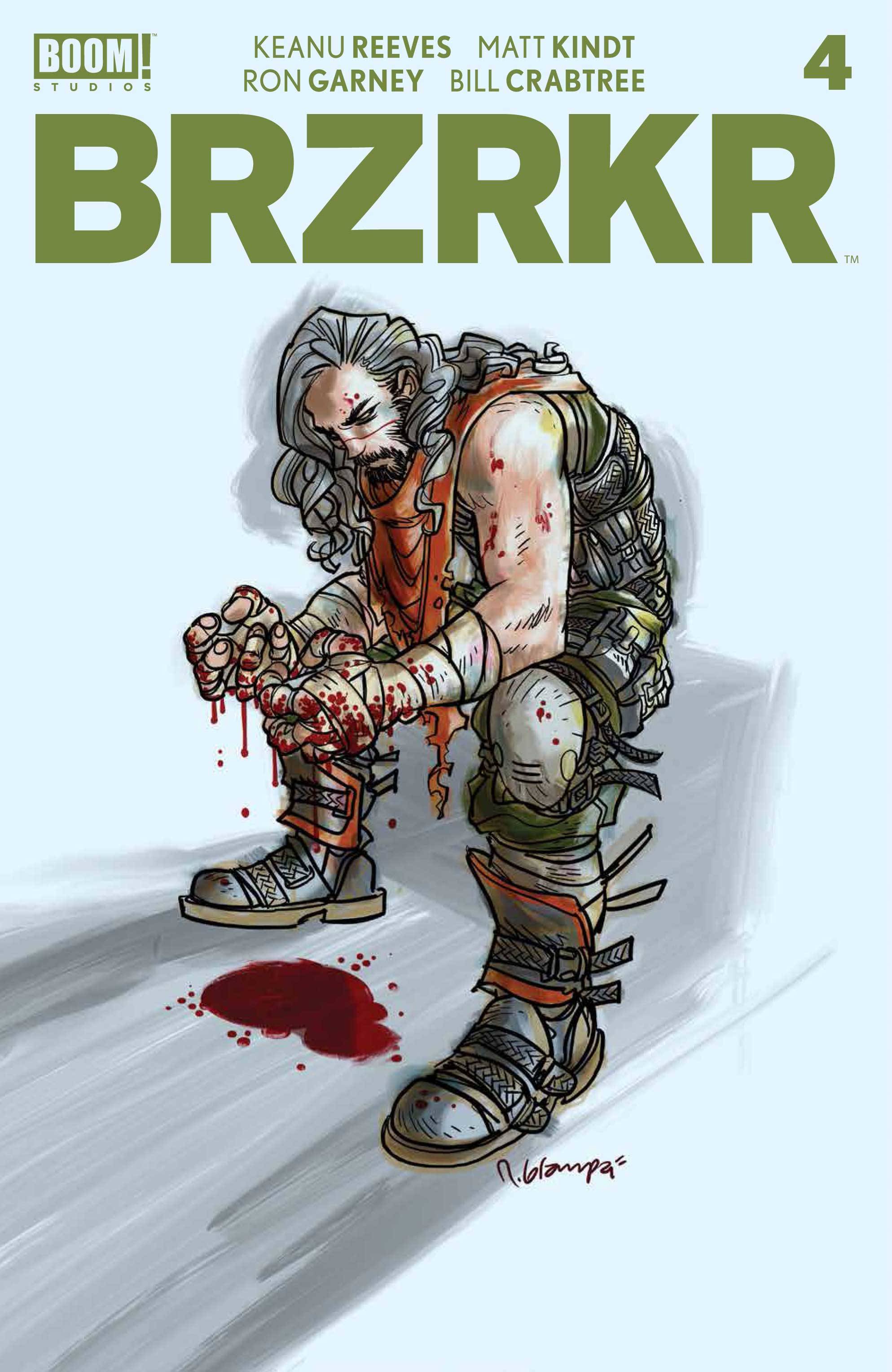 ICON & ROCKET SEASON ONE #1 (OF 6) CVR A TAURIN CLARKE 3.99
SYMBIOTE SPIDER-MAN CROSSROADS #1 (OF 5) 4.99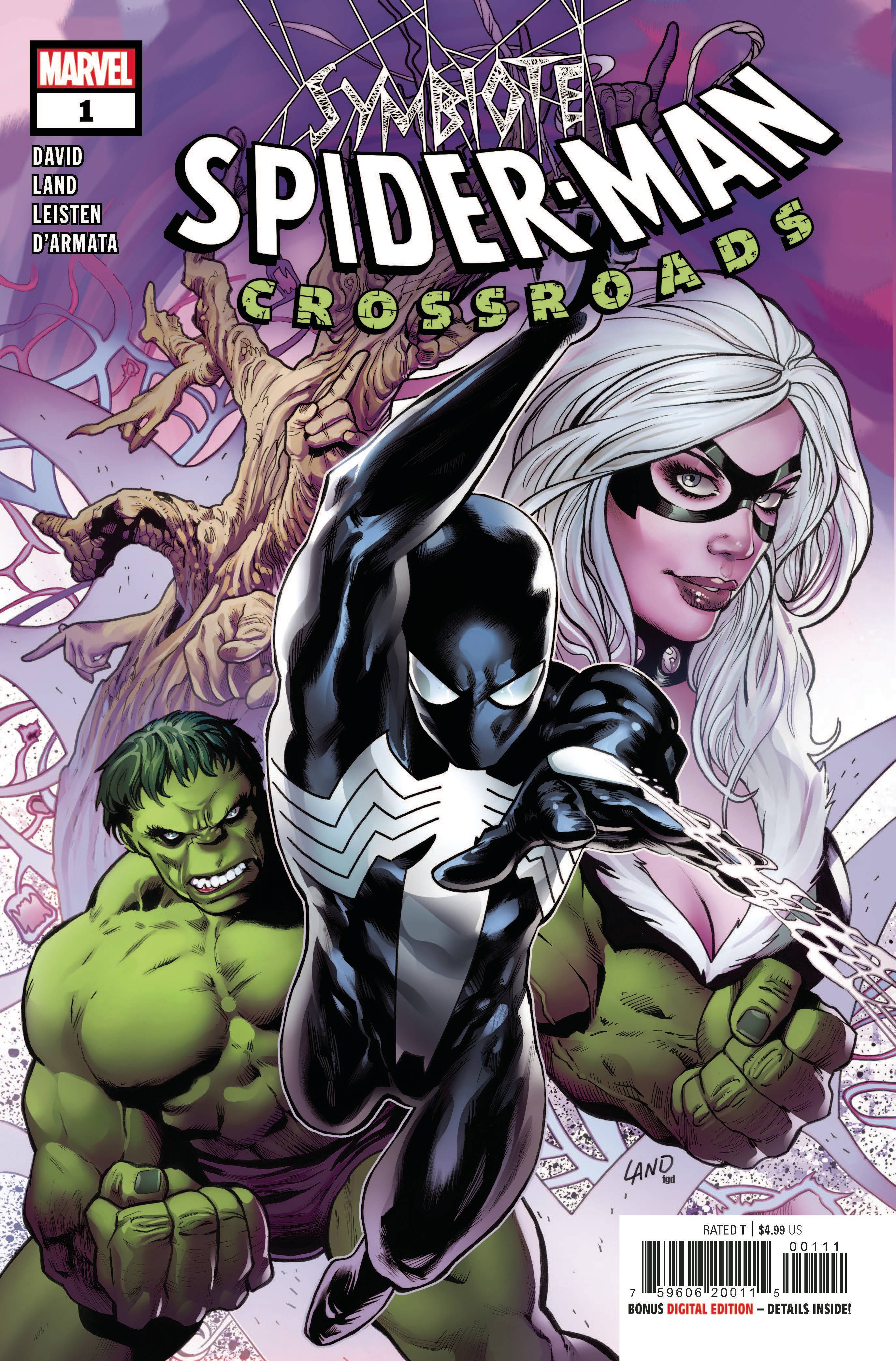 MIRKA ANDOLFO SWEET PAPRIKA #1 CVR B ARTGERM 3.99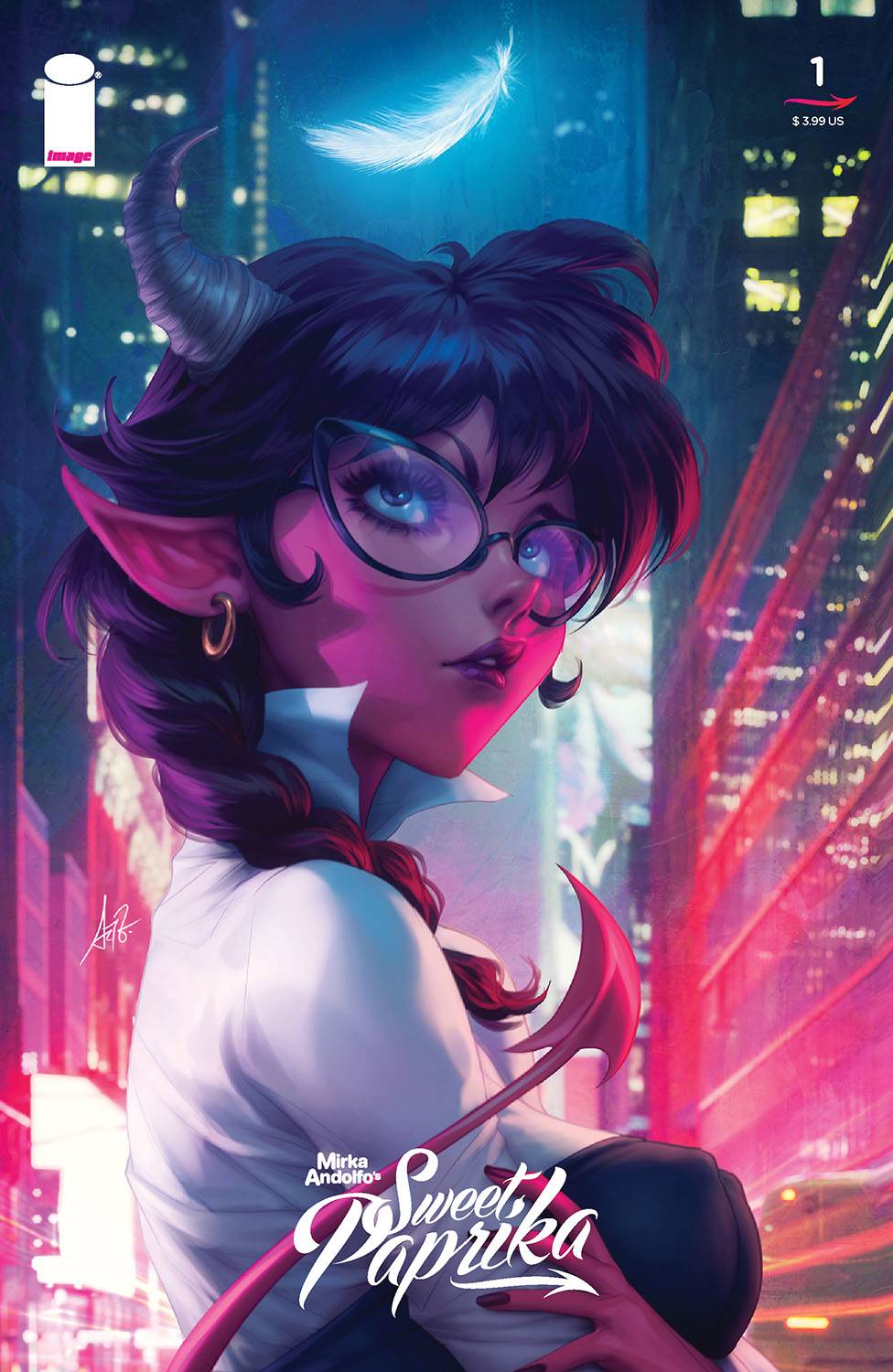 THIS WEEK IN TOYS/STATUES
SW RETRO 3-3/4IN AF ASST 202101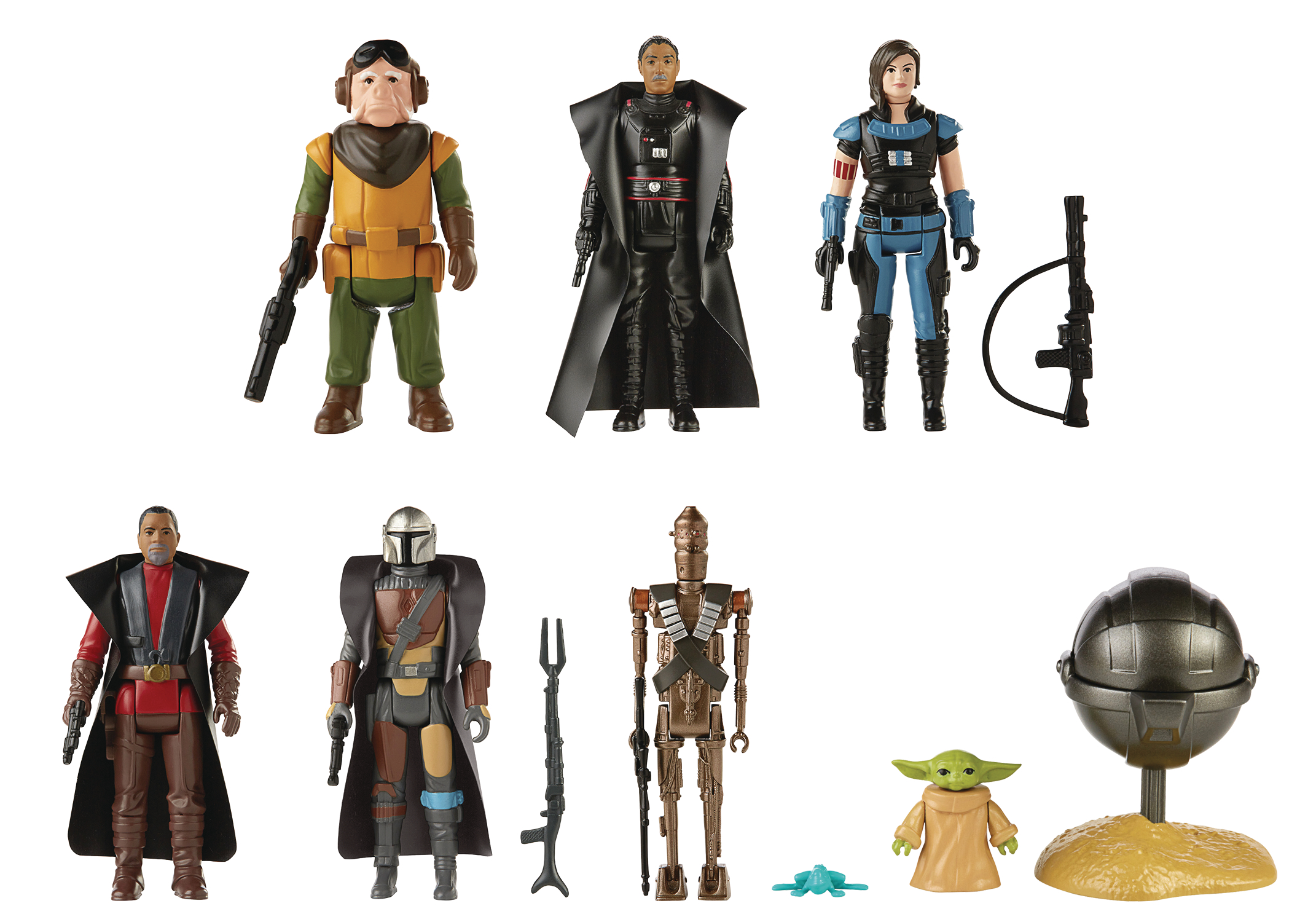 GHOST FACE HANDMADE BY ROBOTS VINYL FIG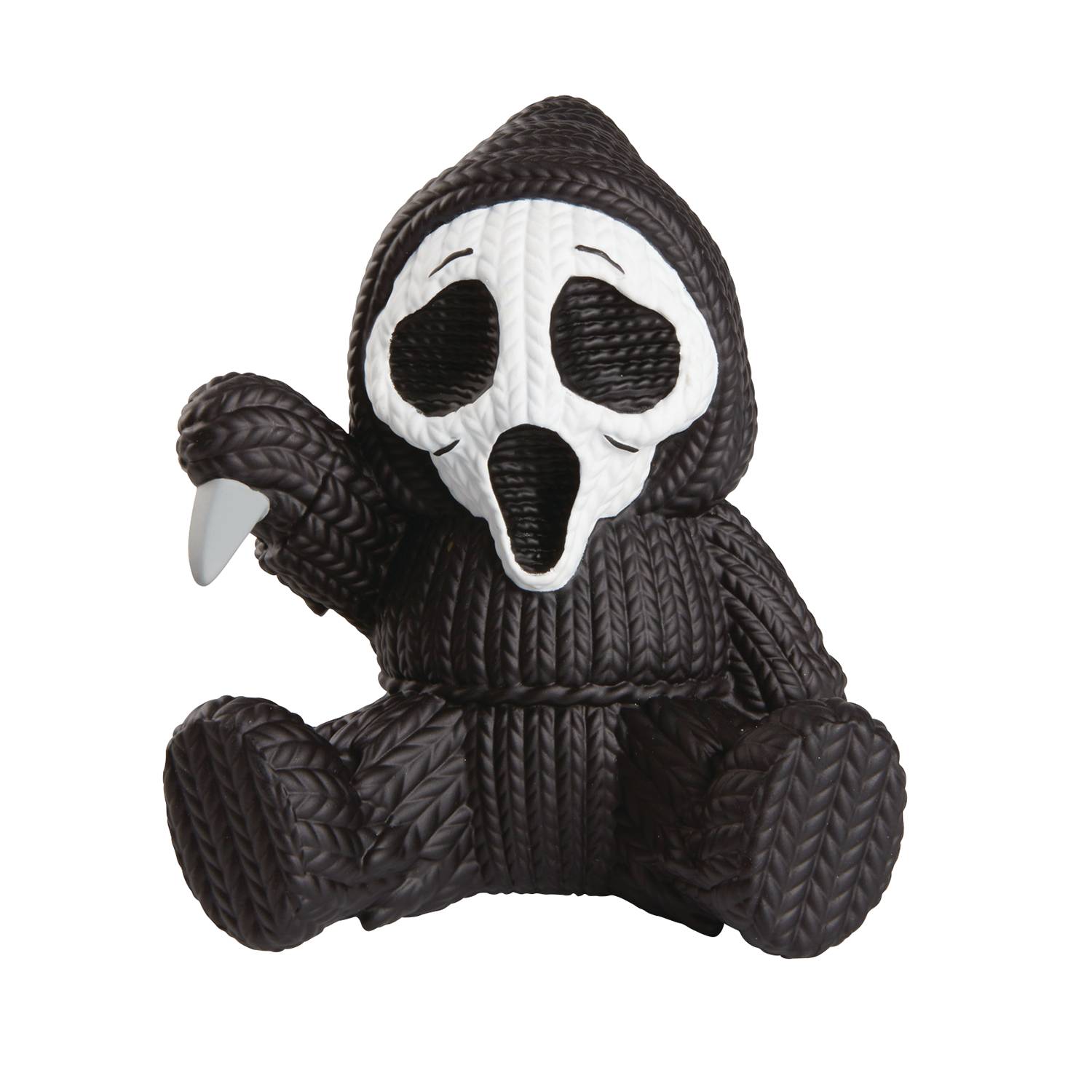 MEGO SCI-FI TWILIGHT ZONE TO SERVE MAN KANAMIT 8IN AF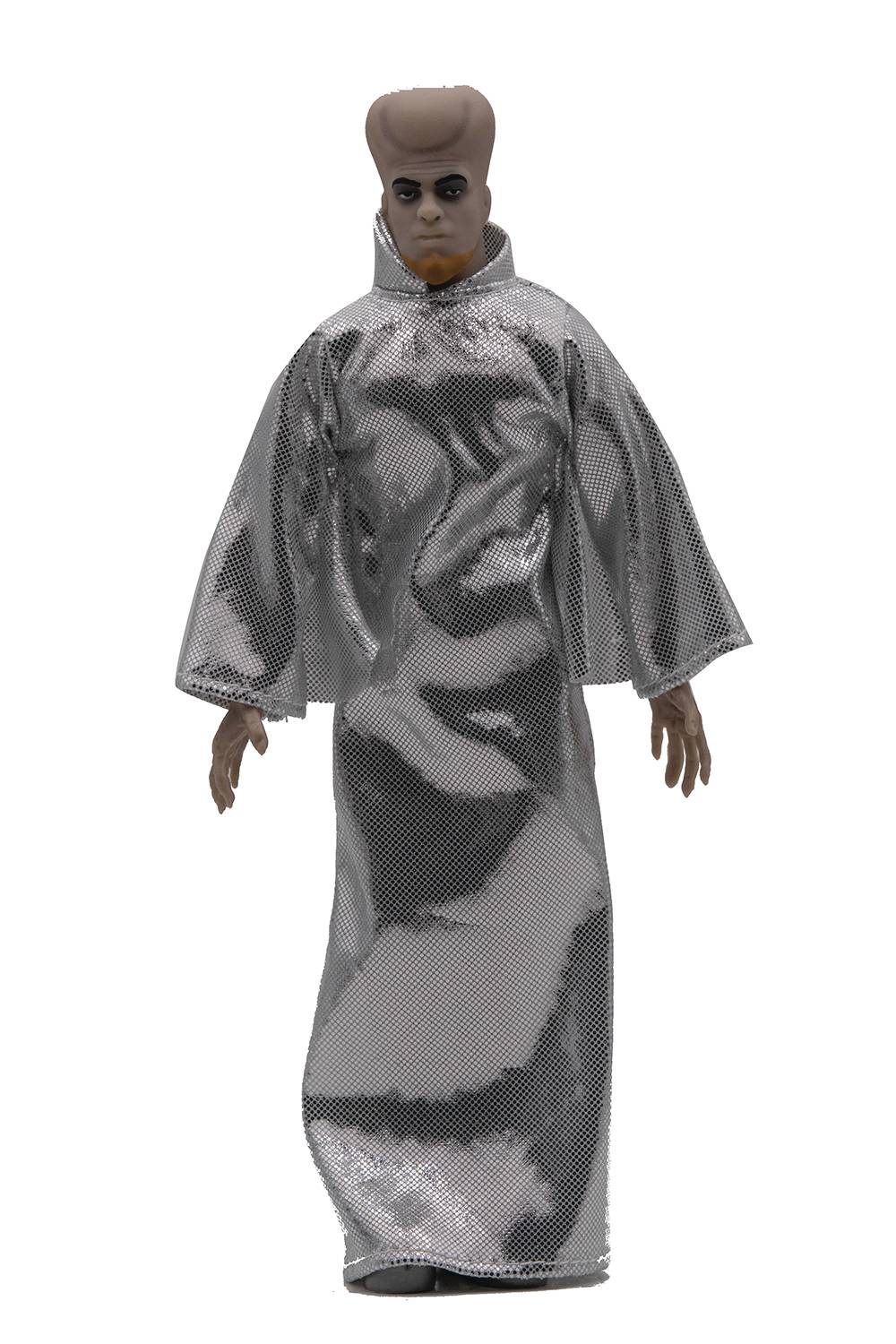 SD GUNDAM WORLD HEROES 01 WUKONG IMPULSE GUNDAM MODEL KIT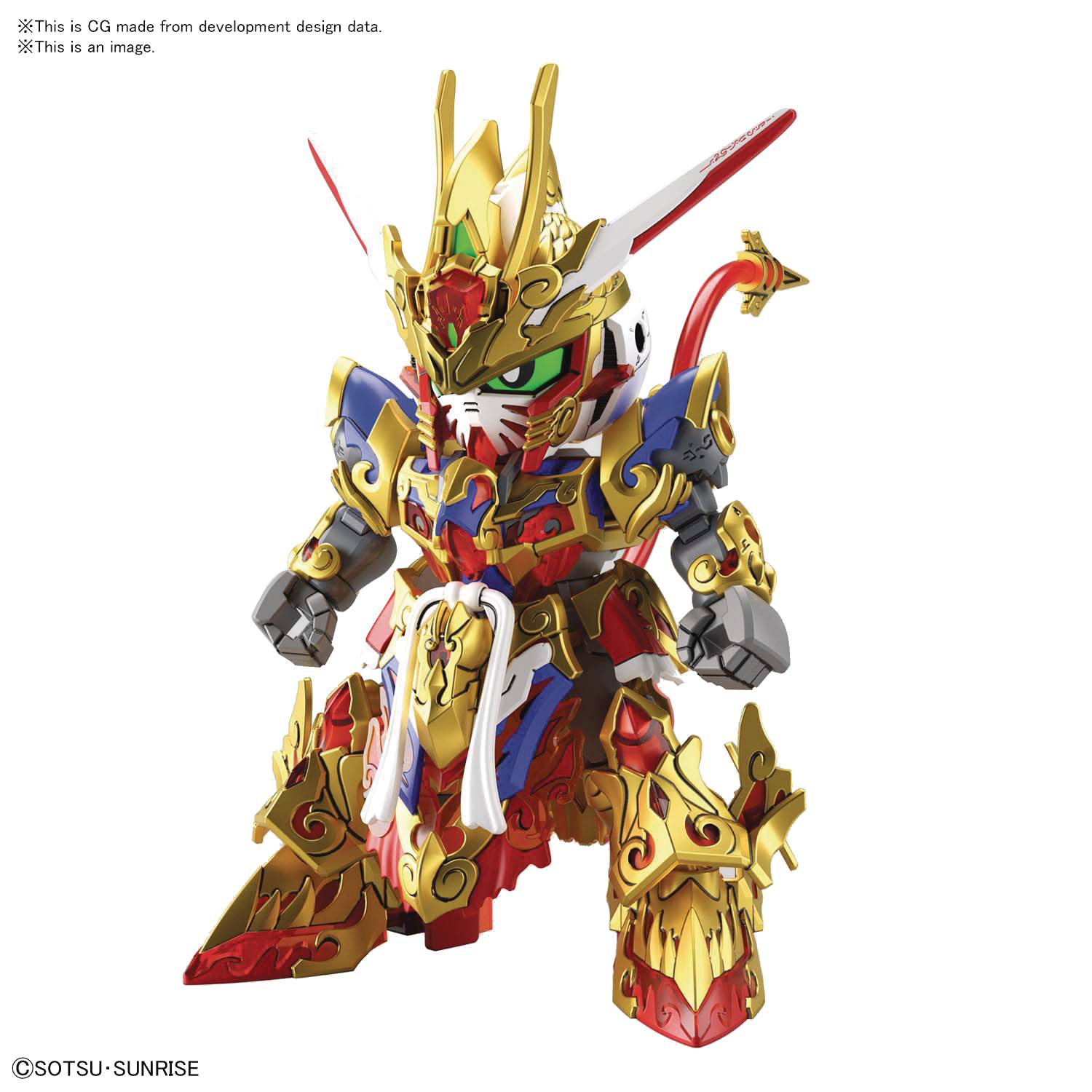 Trade-paperbacks of the Week!
KING IN BLACK AVENGERS TP 19.99
OVERSTREET COMIC BK PG SC VOL 51 DAREDEVIL ECHO 29.95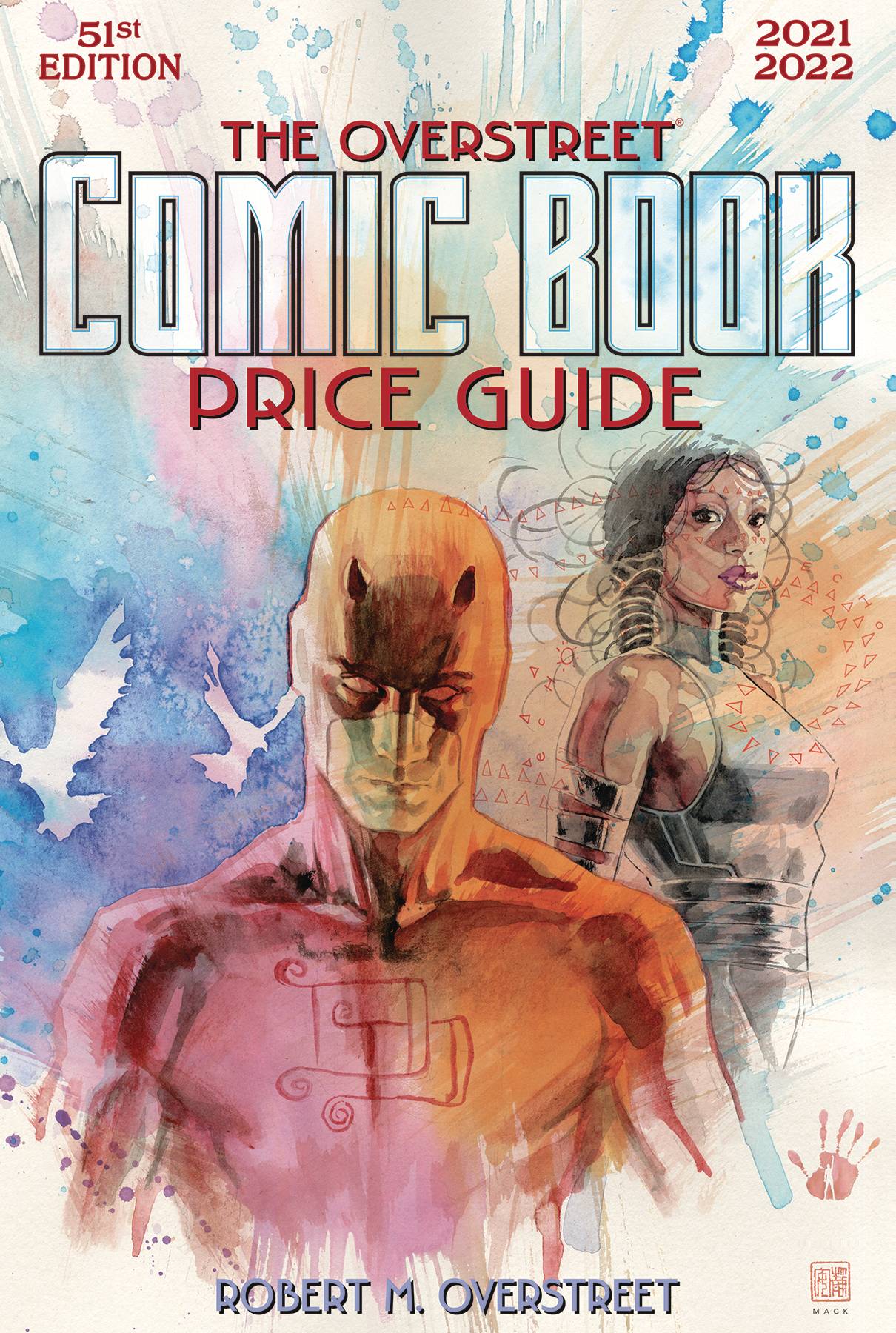 STAR WARS TP VOL 10 ESCAPE 17.99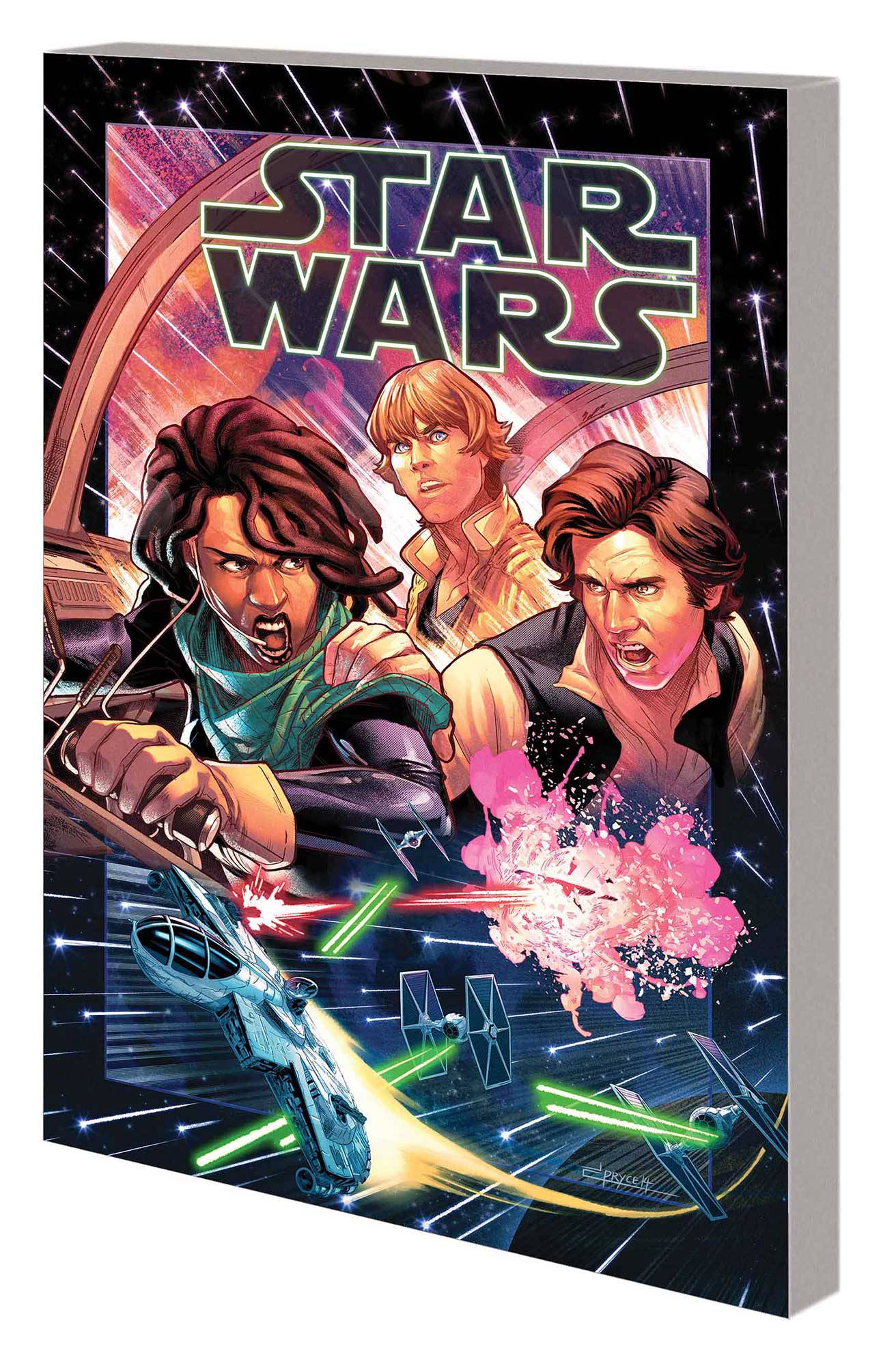 GIANT-SIZE X-MEN TRIBUTE WEIN COCKRUM GALLERY EDITION HC 44.99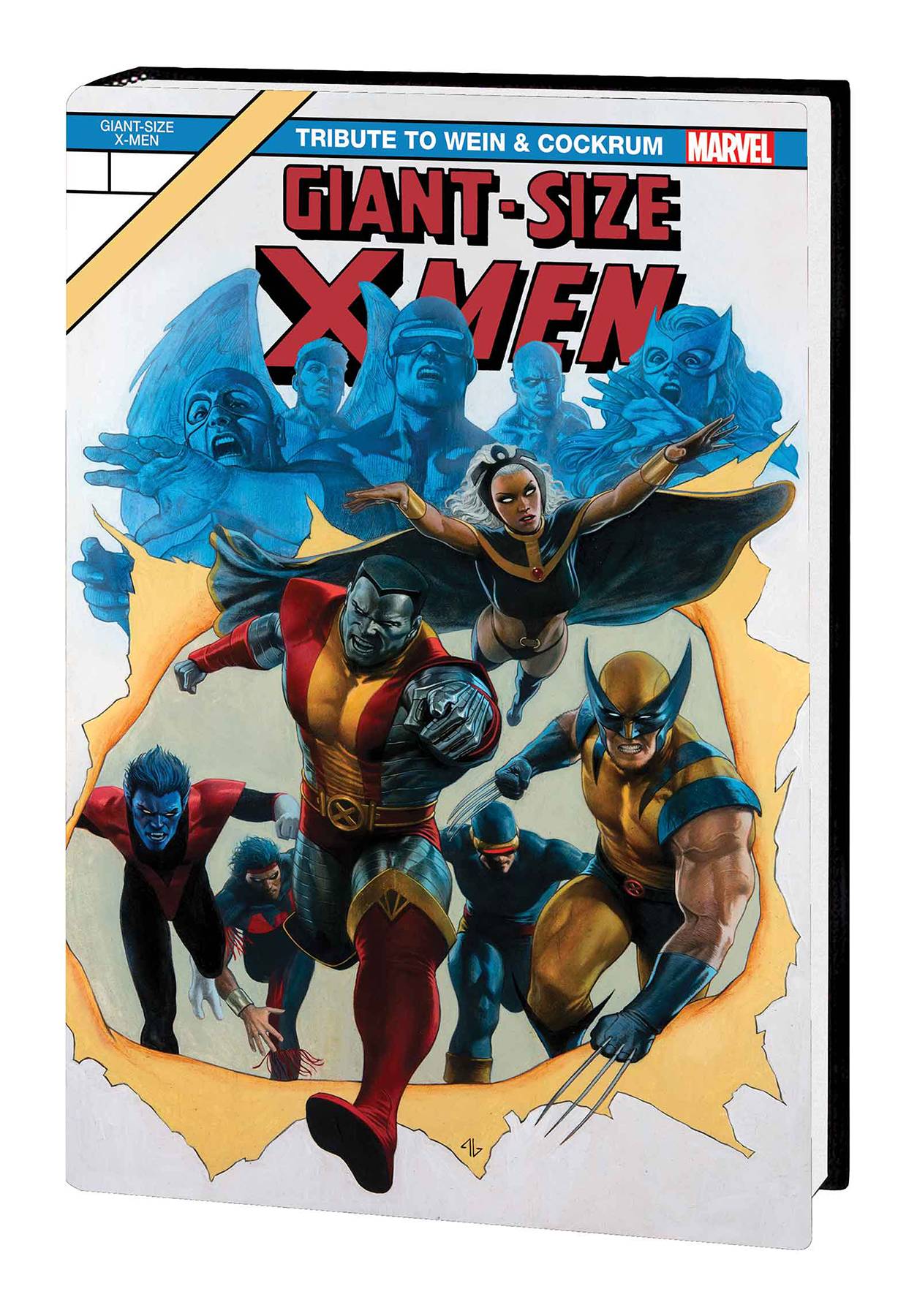 MASTER LIST OF PRODUCTS ARRIVING THIS WEEK!
ACTION COMICS #1033 CVR A DANIEL SAMPERE 4.99
ACTION COMICS #1033 CVR B JULIAN TOTINO TEDESCO 5.99
ADVENTURE ZONE GN VOL 04 CRYSTAL KINGDOM 19.99
AMAZING FANTASY #1 (OF 5) 4.99
AMAZING FANTASY #1 (OF 5) ANDREWS VAR 4.99
AMAZING SPIDER-MAN #71 BALDEON HANDBOOK VAR SINW 3.99
AMAZING SPIDER-MAN #71 MOMOKO MARVEL ANIME VAR SINW 3.99
AMAZING SPIDER-MAN #71 SINW 3.99
ART OF ASPEN COMICS TP VOL 02 29.99
ART OF ASPEN COMICS TP VOL 03 29.99
AVATAR LAST AIRBENDER SUKI ALONE TP 12.99
AVENGERS MECH STRIKE #5 (OF 5) 3.99
AVENGERS MECH STRIKE #5 (OF 5) OKAZAKI VAR 3.99
BACK ISSUE #129 (C: 0-1-1) 9.95
BARBARIC #2 CVR A GOODEN 3.99
BARBARIC #2 CVR B HIXSON 3.99
BATMAN REPTILIAN #2 (OF 6) CVR A LIAM SHARP 4.99
BATMAN REPTILIAN #2 (OF 6) CVR B CULLY HAMNER 4.99
BATMAN SECRET FILES HUNTRESS #1 (ONE SHOT) CVR A IRVIN RODRIGUEZ 4.99
BATMAN SECRET FILES HUNTRESS #1 (ONE SHOT) CVR B RICCARDO FEDERICI 5.99
BATMAN SUPERMAN #20 CVR A IVAN REIS & DANNY MIKI 3.99
BATMAN SUPERMAN #20 CVR B JENNY FRISON CARD STOCK VAR 4.99
BATMAN THE MAXX ARKHAM DREAMS HC 24.99
BATTLE POPE TP VOL 03 PILLOW TALK 12.99
BETA RAY BILL #5 (OF 5) 3.99
BIZARRO COMICS THE DELUXE EDITION HC 49.99
BLACK BEACON #1 (OF 6) 2.99
BLACK CAT #8 3.99
BLACK CAT #8 LUPACCHINO CONNECTING VAR 3.99
BLACK CAT #8 MOMOKO VAR 3.99
BLACK CAT #8 YU CAPTAIN AMERICA 80TH VAR 3.99
BLACK KNIGHT CURSE EBONY BLADE #5 (OF 5) 3.99
BLACK WIDOW #9 3.99
BLACK WIDOW #9 BROOKS 3.99
BLUE FLAME #3 3.99
BROKEN GARGOYLES SIN AND VIRTUE #2 3.99
BRZRKR (BERZERKER) #4 (OF 12) CVR A GRAMPA 3.99
BRZRKR (BERZERKER) #4 (OF 12) CVR B WARD 3.99
BRZRKR (BERZERKER) #4 (OF 12) CVR C GRAMPA FOIL 4.99
BRZRKR (BERZERKER) #4 (OF 12) CVR D WARD FOIL 4.99
BUBBLE GN 19.99
BUFFY THE VAMPIRE SLAYER TP VOL 06 14.99
CABLE #12 3.99
CABLE #12 SOUZA VAR 3.99
CAPTAIN AMERICA OMNIBUS HC VOL 03 BUSCEMA DM VAR 125
CAVEWOMAN METAL AGE #2 (OF 2) 4.5
CHARIOT #5 3.99
CHECKMATE #2 (OF 6) CVR A ALEX MALEEV 3.99
CHECKMATE #2 (OF 6) CVR B MATT TAYLOR 4.99
COMIC BOOK CREATOR #25 9.95
COMPLETE PEANUTS TP VOL 15 1979-1980 22.99
CONAN ORIG MARVEL YRS EPIC COLL TP CURSE GOLDEN SKULL 39.99
CULT OF DRACULA #5 (OF 6) 3.99
DAREDEVIL #32 3.99
DAREDEVIL #32 MOMOKO MARVEL ANIME VAR 3.99
DARKWING UNSTABLE ELEMENTS ONE SHOT 4.99
DARLING #2 CVR A MIMS 3.99
DC POSTER PORTFOLIO JOELLE JONES TP 24.99
DEMON SLAYER KIMETSU V12 MUICHIRO TOKITO FIG 24.99
DEPARTMENT OF TRUTH #1 FINAL 6TH PTG 3.99
DEPARTMENT OF TRUTH #11 CVR A SIMMONDS 3.99
DEPARTMENT OF TRUTH #11 CVR B HENDERSON 3.99
DEPARTMENT OF TRUTH #11 CVR C YOUNG 3.99
DETECTIVE COMICS #1040 CVR A DAN MORA 4.99
DETECTIVE COMICS #1040 CVR B LEE BERMEJO 5.99
DISNEY MASTERS HC VOL 17 MICKEY MOUSE MAN FROM ALTACRAZ 29.99
DOCTOR WHO MISSY #4 CVR A SHEDD 3.99
DOCTOR WHO MISSY #4 CVR B PHOTO 3.99
DRAGONBALL YAMCHA SPIRIT BALL ICHIBAN FIG
DRAGONBALL Z PICCOLO ICHIBAN FIG
DUNE BLOOD OF THE SARDAUKAR #1 CVR A DEKAL 7.99
DUNE BLOOD OF THE SARDAUKAR #1 CVR B GORHAM 7.99
ETERNAL SAILOR MOON GLITTER & GLAMOURS SAILOR MOON VER1 FIG 29.99
ETERNALS #6 3.99
ETERNALS #6 NAUCK HEADSHOT VAR 3.99
EXCITING COMICS #12 3.99
EXTRAORDINARY #2 CVR A CHANG 3.99
FANTASTIC FOUR #34 3.99
FANTASTIC FOUR #34 BRADSHAW 3.99
FANTASTIC FOUR HEROES RETURN COMPLETE COLL TP VOL 03 39.99
FANTASTIC FOUR OMNIBUS HC VOL 02 KIRBY CVR NEW PTG 100
FILMFAX #159 9.95
FIREFLY #31 CVR A BENGAL 3.99
FIREFLY #31 CVR B PAQUETTE 3.99
GEORGE RR MARTIN A CLASH OF KINGS #14 3.99
GHOST FACE HANDMADE BY ROBOTS VINYL FIG
GIANT-SIZE X-MEN TRIBUTE WEIN COCKRUM GALLERY EDITION HC 44.99
GIRLS OF DIMENSION 13 #4 3.99
GOD COMPLEX TP VOL 01 DOGMA 16.99
GOD HATES ASTRONAUTS TP VOL 03 14.99
GODLAND TP VOL 03 PROTO PLASTIC PARTY 14.99
GOOD LUCK #2 (OF 5) 3.99
GRENDEL DEVILS ODYSSEY #8 (OF 8) 3.99
GROO MEETS TARZAN #1 (OF 4) 3.99
HAHA #6 (OF 6) 3.99
HANNIBAL LECTER HANDMADE BY ROBOTS VINYL FIG
HARLEY QUINN #5 CVR A RILEY ROSSMO 3.99
HARLEY QUINN #5 CVR B DERRICK CHEW 4.99
HEAD LOPPER #16 CVR A MACLEAN & BELLAIRE 5.99
HEAD LOPPER #16 CVR B DANI 5.99
HEART IN A BOX TP (2ND ED) 24.99
I AM NOT STARFIRE TP 16.99
ICON & ROCKET SEASON ONE #1 (OF 6) CVR A TAURIN CLARKE 3.99
ICON & ROCKET SEASON ONE #1 (OF 6) CVR B DARRYL BANKS OLD SCHOOL 4.99
ICON & ROCKET SEASON ONE #1 (OF 6) CVR C DOUG BRAITHWAITE NEW SCHOOL 4.99
INFINITE FRONTIER #3 (OF 6) CVR A MITCH GERADS 4.99
INFINITE FRONTIER #3 (OF 6) CVR B BRYAN HITCH 5.99
JEKYLL ISLAND CHRONICLES GN 19.99
JULES VERNE LIGHTHOUSE #4 (OF 5) 3.99
KING IN BLACK AVENGERS TP 19.99
KING IN BLACK GWENOM VS CARNAGE TP 15.99
KING IN BLACK THUNDERBOLTS TP 15.99
LADY DEATH RULES TP VOL 03 19.99
LADY DEATH TREACHEROUS INFAMY #1 (OF 2) CVR A RICHARD ORTIZ 4.99
LADY DEATH TREACHEROUS INFAMY #1 (OF 2) CVR B TURNER VIOLET 4.99
LAST BOOK YOULL EVER READ #1 CVR A LEIZ 3.99
LAST BOOK YOULL EVER READ #1 CVR B HICKMAN 3.99
LAST BOOK YOULL EVER READ #1 CVR C BLACK BAG 5.99
LAST BOOK YOULL EVER READ #1 CVR D BLACK BAG 5.99
LEATHERFACE HANDMADE BY ROBOTS VINYL FIG
LOONEY TUNES #261 2.99
MADE IN KOREA #3 (OF 6) 3.99
MARVEL ACTION CAPTAIN MARVEL #5 3.99
MEGO HORROR THE FLY 8IN AF
MEGO SCI-FI TWILIGHT ZONE TO SERVE MAN KANAMIT 8IN AF
MICHAEL TURNER CREATIONS SC 75
MIGHTY VALKYRIES #4 (OF 5) 3.99
MIGHTY VALKYRIES #4 (OF 5) DODSON 3.99
MIRKA ANDOLFO SWEET PAPRIKA #1 CVR B ARTGERM 3.99
MIRKA ANDOLFO SWEET PAPRIKA #1 CVR C MOMOKO 3.99
MIRKA ANDOLFO SWEET PAPRIKA #1 CVR D ANDOLFO 4.99
MIRKA ANDOLFO SWEET PAPRIKA #1 CVR E PINK SKETCH CVR 3.99
MIRKA ANDOLFO SWEET PAPRIKA #1 CVR F ARTGERM VIRGIN 3.99
MISTER MIRACLE THE SOURCE OF FREEDOM #3 (OF 6) CVR A YANICK PAQUETTE 3.99
MISTER MIRACLE THE SOURCE OF FREEDOM #3 (OF 6) CVR B TAURIN CLARKE 4.99
MONEY SHOT #13 CVR A LAYNE 3.99
MSG 0083 RX-78GP03S GUNDAM GP03S ROBOT SPIRITS AF ANIME VER
MSG F91 GUNDAM FORMULA 91 CHRONICLE WHITE METAL BUILD AF
MSG HATHAWAYS FLASH 238 XI GUNDAM HGUC MDL KIT
MY HERO ACADEMIA PLUS ULTRA ENERGY DRINK 12CT
NIGHTMARE BEFORE CHRISTMAS MIRROR MOON #1 3.99
NIGHTWING #78 Third Printing 3.99
OLD GUARD TALES THROUGH TIME #4 (OF 6) 3.99
ONE PIECE MAGAZINE A PIECE OF DREAM 1 LUFFY FIG SPECIAL VER 29.99
ONE PIECE MAGAZINE A PIECE OF DREAM 1 PORTGAS FIG SPECIAL 29.99
OTHER HISTORY OF THE DC UNIVERSE #5 (OF 5) CVR A 6.99
OTHER HISTORY OF THE DC UNIVERSE #5 (OF 5) CVR B 6.99
OVERSTREET COMIC BK PG HC VOL 51 DAREDEVIL ECHO 37.5
OVERSTREET COMIC BK PG HC VOL 51 STATIC HARDWARE 37.5
OVERSTREET COMIC BK PG SC VOL 51 DAREDEVIL ECHO 29.95
OVERSTREET COMIC BK PG SC VOL 51 STATIC HARDWARE 29.95
PARASOMNIA #2 (OF 4) CVR A MUTTI 3.99
PARASOMNIA #2 (OF 4) CVR B WARD 3.99
PATRIOTIKA UNITED #1 (OF 3) 3.99
PHANTOM ON SCAN #4 3.99
PLANTS VS ZOMBIES HC CONSTRUCTIONARY TALES 10.99
POKEMON 03 PIKACHU BATTLE POSE QUICK MODEL KIT
POKEMON 2022 WALL CALENDAR 14.99
POP & BUDDY HIS DARK MATERIALS LEE W/ HESTER VINYL FIG 11.99
POP AD ICONS MTV MOON PERSON RAINBOW VINYL FIGURE 11.99
POP ANIMATION NARUTO MINATO NAMIKAZE VINYL FIGURE 11.99
POP GI JOE BARONESS VINYL FIG 11.99
POP GI JOE SCARLETT VINYL FIG 11.99
POP MARVEL INFINITY WARPS MADAME HEL VIN FIG 11.99
POP MOVIES HAMILTON GEORGE WASHINGTON VINYL FIG 11.99
POP MOVIES MUMMY IMHOTEP VIN FIG 11.99
POP TV ANIMATION VOCALOID MERGURINE LUKA V4X VIN FIG 11.99
POP TV STAR TREK STAR TREK KHAN VIN FIG 11.99
POP TV TOKIDOKI MOZZERELLA VIN FIG 11.99
POP TV TOKIDOKI SANDY VIN FIG 11.99
POP TV TOKIDOKI STELLINA VIN FIG 11.99
POWER RANGERS SUPER CYBORG MEGAZORD
PREVIEWS #395 AUGUST 2021 3.99
RAIN LIKE HAMMERS TP SKY CRADLE 17.99
RAPTOR LTD ED HC 99.99
REIGN OF X TP VOL 02 17.99
RESISTANCE UPRISING #4 3.99
ROBIN #4 CVR A GLEB MELNIKOV 3.99
ROBIN #4 CVR B FRANCIS MANAPUL 4.99
RUNES #1 3.99
RWBY JUSTICE LEAGUE #4 (OF 7) CVR A MIRKA ANDOLFO 3.99
RWBY JUSTICE LEAGUE #4 (OF 7) CVR B SIMONE DI MEO 4.99
SACRED SIX #11 3.99
SAVAGE CIRCUS UNSTABLE ELEMENTS ONE SHOT 4.99
SCUMBAG #9 CVR A BOSCHI & DINISIO 3.99
SCUMBAG #9 CVR B WAYSHAK & DINISIO 3.99
SD GUNDAM WORLD HEROES 01 WUKONG IMPULSE GUNDAM MODEL KIT
SD GUNDAM WORLD HEROES 02 NOBUNAGA GUNDAM EPYON MODEL KIT
SD GUNDAM WORLD HEROES 03 SERGEANT VERDE BUSTER MODEL KIT
SERIAL TP VOL 01 GLASS TOMB 15.99
SEVEN SWORDS #2 3.99
SHADOW DOCTOR #5 3.99
SHADOWMAN (2020) #4 3.99
SHANG CHI LEGENDS 6IN AF ASST 202101
SHANG-CHI #3 3.99
SHANG-CHI #3 LAFUENTE VAR 3.99
SHANG-CHI #3 MOMOKO MARVEL ANIME VAR 3.99
SHANG-CHI BY GENE LUEN YANG TP VOL 01 BROTHERS AND SISTERS 15.99
SHAOLIN COWBOY START TREK TP 19.99
SKYBOUND X #4 CVR A ADLARD 4.99
SKYBOUND X #4 CVR B RANDOLPH 4.99
SKYBOUND X #4 CVR C TUNICA 4.99
SOMETHING IS KILLING THE CHILDREN #18 3.99
SONJAVERSAL #6 3.99
SPAWN #320 CVR A BARENDS 2.99
SPAWN #320 CVR B MCFARLANE 2.99
SPAWN #320 CVR C MATTINA 2.99
SPELLBINDING EPISODES OF PHOEBE AND HER UNICORN TP 14.99
STAR TREK YEAR FIVE #23 3.99
STAR WARS #15 CAMUNCOLI HEADSHOT VAR WOBH 3.99
STAR WARS #15 SPROUSE LUCASFILM 50TH VAR WOBH 3.99
STAR WARS #15 WOBH 3.99
STAR WARS ADVENTURES (2020) #7 CVR A FRANCAVILLA 3.99
STAR WARS ADVENTURES (2020) #7 CVR B NICK BROKENSHIRE 3.99
STAR WARS DOCTOR APHRA TP VOL 04 CATASTROPHE CON 17.99
STAR WARS HIGH REPUBLIC #7 3.99
STAR WARS HIGH REPUBLIC #7 CHRISTOPHER ACTION FIGURE VAR 3.99
STAR WARS TP VOL 10 ESCAPE 17.99
STATIC SEASON ONE #2 (OF 6) CVR A KHARY RANDOLPH 3.99
STATIC SEASON ONE #2 (OF 6) CVR B NIKOLAS DRAPER-IVEY 4.99
STRANGE ADVENTURES #11 (OF 12) CVR A MITCH GERADS 4.99
STRANGE ADVENTURES #11 (OF 12) CVR B EVAN DOC SHANER VAR (MR) 4.99
SUICIDE SQUAD CASE FILES TP VOL 02 19.99
SUICIDE SQUAD TRIAL BY FIRE TP NEW PHOTO COVER EDITION 19.99
SUMMONERS WAR LEGACY #4 3.99
SUPERMAN SON OF KAL-EL #1 CVR A JOHN TIMMS 3.99
SUPERMAN SON OF KAL-EL #1 CVR B INHYUK LEE 4.99
SUPERMAN SON OF KAL-EL #1 CVR C STEPHEN BYRNE 4.99
SUPER SAILOR PLUTO FIGUARTS MINI FIG ETERNAL EDITION
SUPER SAILOR SATURN FIGUARTS MINI FIG ETERNAL EDITION
SW MANDALORIAN CHILD TRANSFORMING PLUSH CS
SW RETRO 3-3/4IN AF ASST 202101
SWORD #7 3.99
SWORD #7 SHAVRIN VAR 3.99
SWORDS OF CEREBUS IN HELL TP VOL 04 19.95
SYMBIOTE SPIDER-MAN CROSSROADS #1 (OF 5) 4.99
SYMBIOTE SPIDER-MAN CROSSROADS #1 (OF 5) NAUCK 4.99
SYMBIOTE SPIDER-MAN CROSSROADS #1 (OF 5) SOUZA 4.99
TAROT WITCH OF THE BLACK ROSE #123 ALT PATHS RAVEN SWORD 2.95
TEEN TITANS ACADEMY #5 CVR A RAFA SANDOVAL 3.99
TEEN TITANS ACADEMY #5 CVR B PHILIP TAN 4.99
THAT TEXAS BLOOD #8 CVR A PHILLIPS 3.99
THAT TEXAS BLOOD #8 CVR B STELLA 3.99
TMNT ANNUAL 2021 CVR A CASEY MALONEY 6.99
TMNT ANNUAL 2021 CVR B EASTMAN 6.99
TMNT RETRO ROTOCAST SEWER LAIR PX 6PC AF SET
TMNT RETRO VILLAINS MUTANT MODULE PX 6PC AF SET
TRANSFORMERS BEAST WARS #6 CVR A JOSH BURCHAM 3.99
TRANSFORMERS BEAST WARS #6 CVR B DAN SCHOENING 3.99
UNETHICAL SPIDER-VARK ONE SHOT 4
UNITED STATES CAPTAIN AMERICA #2 (OF 5) 4.99
UNITED STATES CAPTAIN AMERICA #2 (OF 5) BUSTOS DESIGN VAR 4.99
USAGI YOJIMBO DRAGON BELLOW CONSPIRACY #2 (OF 6) 3.99
VINYL #2 (OF 6) 3.99
VINYL SODA JOHN WICK W/ CHASE 12.99
VINYL SODA RAT FINK W/ CHASE 12.99
VINYL SODA SUPERHERO STAN LEE W/ GD CHASE 12.99
WEB OF SPIDER-MAN #2 (OF 5) 2ND PTG VAR 3.99
WHAT IF CLASSIC COMPLETE COLLECTION TP VOL 03 39.99
WITCHBLOOD #5 3.99
WITCHER WITCHS LAMENT #3 (OF 4) 3.99
WOLVERINE #14 3.99
WOLVERINE #14 MOMOKO MARVEL ANIME VAR 3.99
WONDER WOMAN #776 CVR A TRAVIS MOORE 4.99
WONDER WOMAN #776 CVR B BECKY CLOONAN CARD STOCK VAR 5.99
WONDER WOMAN BLACK & GOLD #2 (OF 6) CVR A TERRY DODSON 5.99
WONDER WOMAN BLACK & GOLD #2 (OF 6) CVR B JOSHUA MIDDLETON 5.99
X-FACTOR #10 2ND PTG BALDEON VAR GALA 3.99
YOU PROMISED ME DARKNESS #4 CVR A CONNELLY (MR) 3.99
YOU PROMISED ME DARKNESS #4 CVR B CONNELLY (MR) 3.99
YOU PROMISED ME DARKNESS #4 CVR C CONNELLY (MR) 3.99