NEW COMICS THIS WEEK!
HARLEY QUINN THE ANIMATED SERIES THE EAT BANG KILL TOUR #1 (OF 6) CVR A MAX SARIN 3.99
First dates are usually memorable, and Harley's is no different. When Hush decides to disrupt their date, Ivy takes action in a way Harley's never seen before. And will someone get rid of Gordon, please?!



PRIMORDIAL #1 (OF 6) CVR A SORRENTINO 3.99


MAW #1 (OF 5) CVR A KRISTANTINA 3.99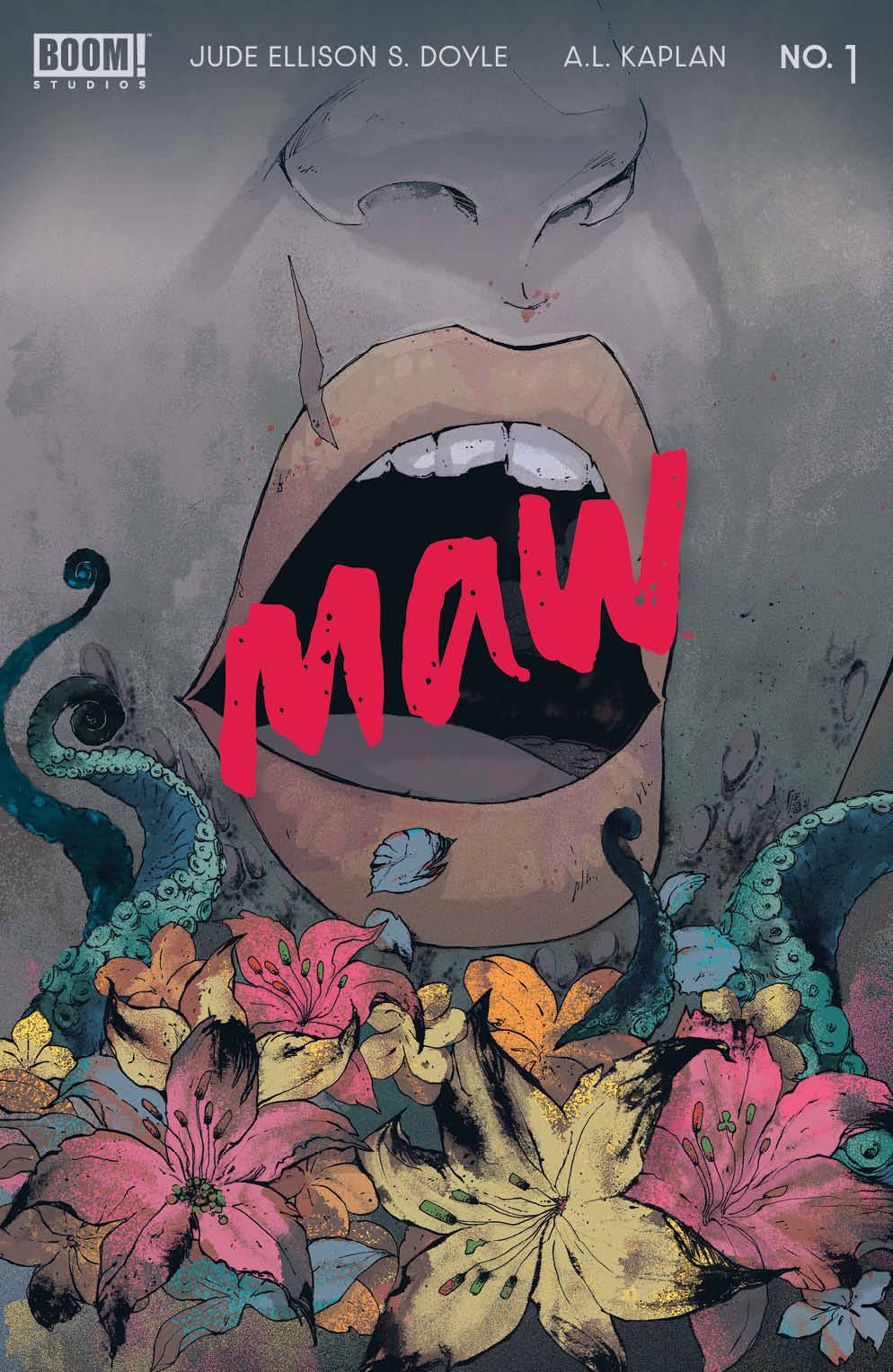 X-MEN TRIAL OF MAGNETO #2 (OF 5) 3.99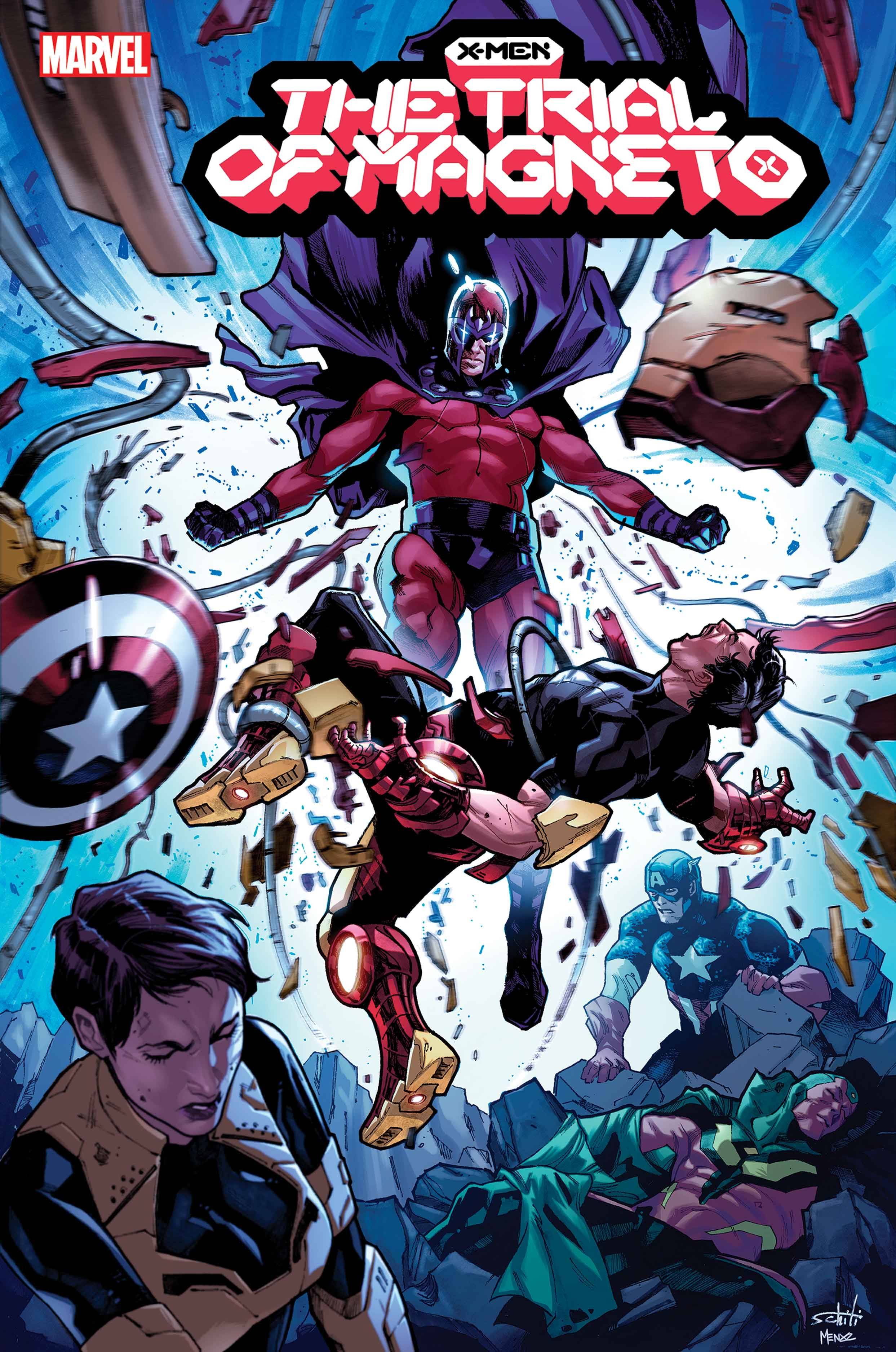 HABEAS CORPSES!
• Heroes of the Marvel Universe came to Krakoa for a memorial. Now they've got a fight.
• Magneto pushes Krakoa and the Council to the brink!
• Also… there's something wrong with the body…
STAR WARS WAR BOUNTY HUNTERS BOUSHH #1 4.99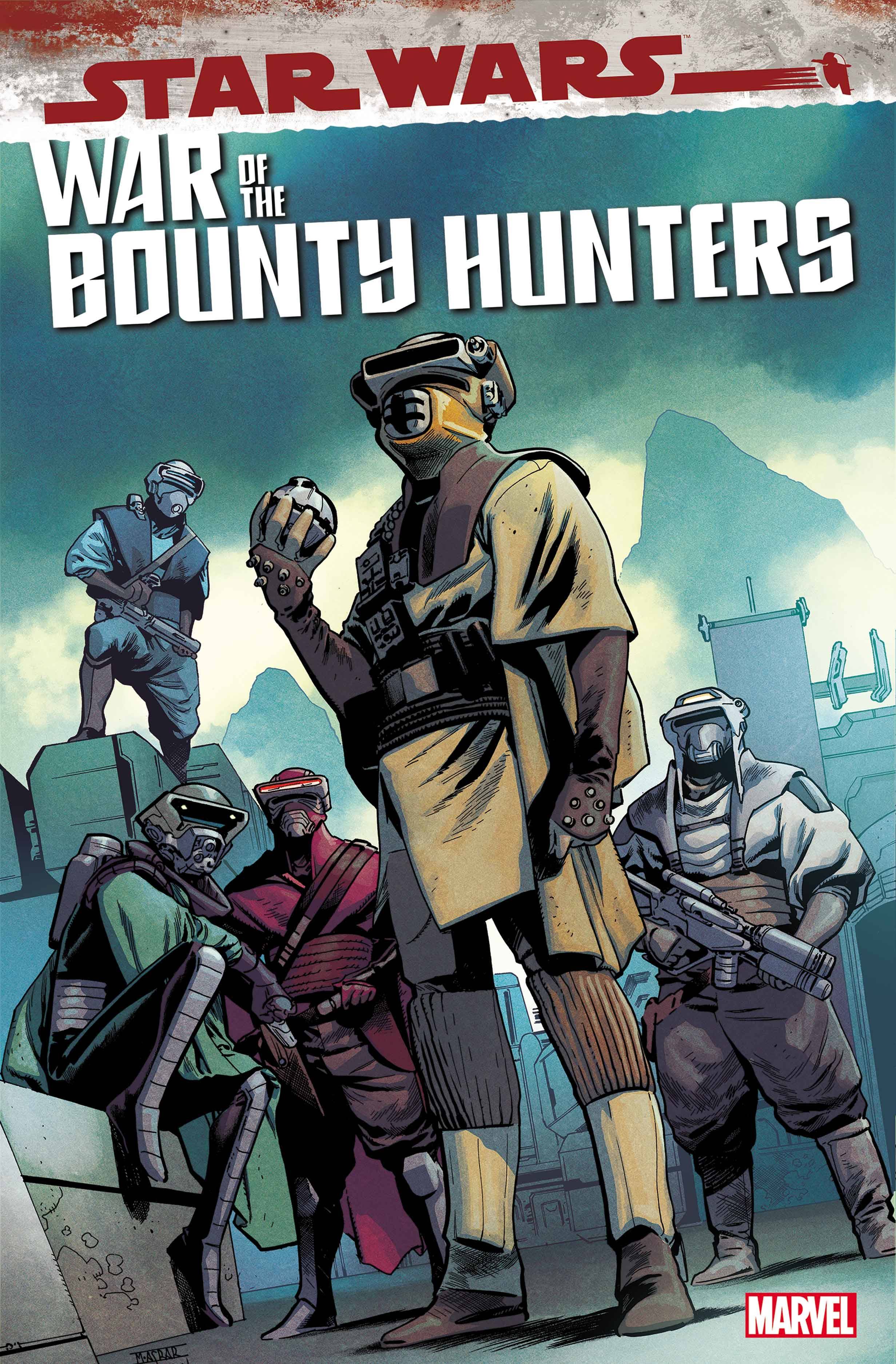 (W) Alyssa Wong (A) David Baldeon (CA) Mahmud Asrar
THE SECRET ORIGIN OF BOUSHH! A "WAR OF THE BOUNTY HUNTERS" TIE-IN!
Before PRINCESS LEIA acquired his armor to infiltrate Jabba the Hutt's palace, BOUSHH roamed the galaxy as a bounty hunter. He and his team of lethal warriors were exiled from their homeworld; but what horrible event from Boushh's past doomed them all to wander with no hope of ever returning? Desperate to survive, Boushh takes a suspicious job from a shadowy organization to assassinate DOMINA TAGGE, the leader of the powerful Tagge Family – a galactic dynasty stretching back countless generations. But Domina is the most dangerous enemy Boushh has ever faced, and the desperate exile has the most difficult choice of his life to make! ALYSSA WONG and David Balde n'S one-shot is the third of four action-packed "War of the Bounty Hunters" tie-ins about the criminal underworld's most notorious hunters and scoundrels, all told by the best STAR WARS writers and illustrators in the galaxy.
DC COUTURE DE FORCE JOKER 9IN STATUE 80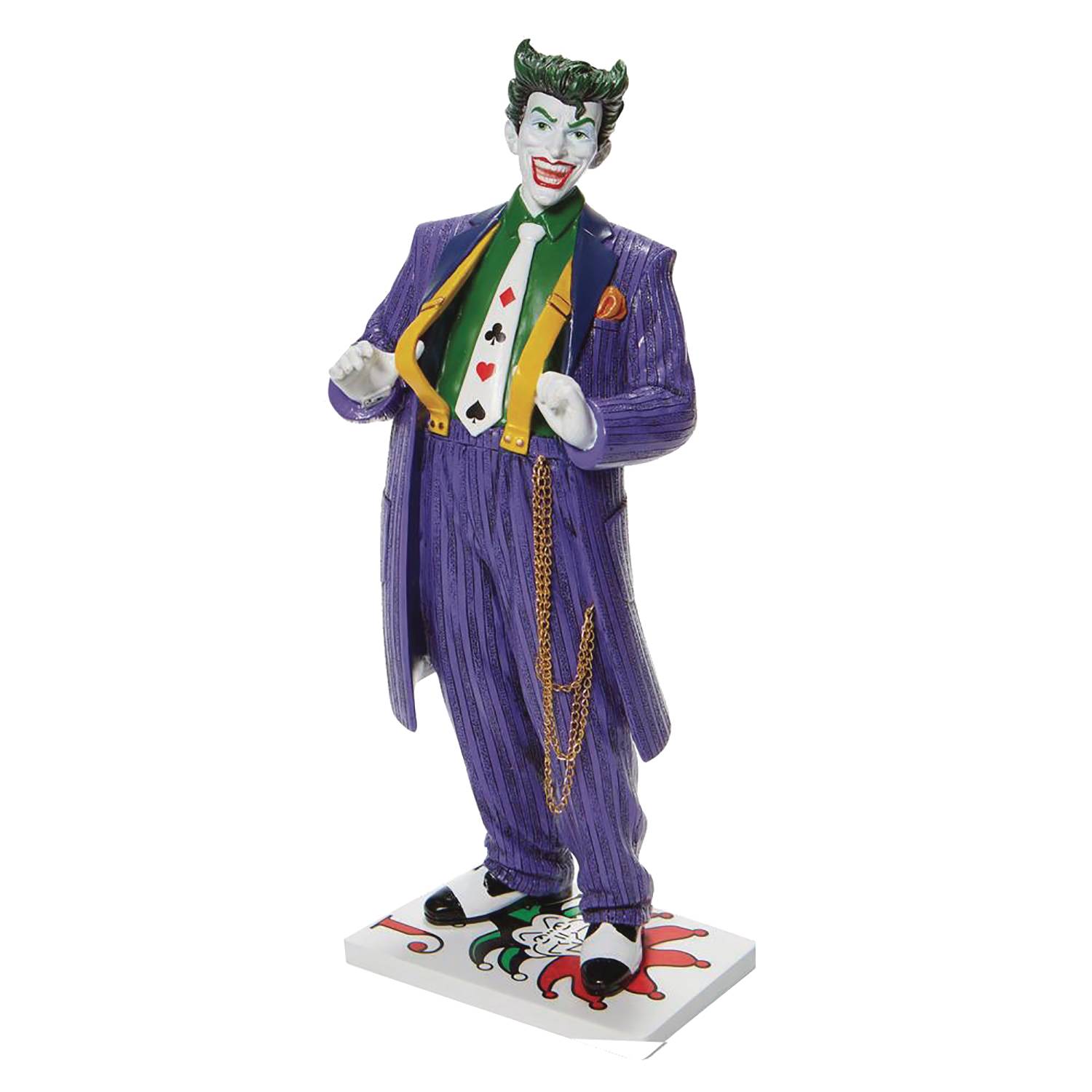 DRAGONBALL SUPER SON GOKU FES V14 SSGSS VEGITO FIG 29.99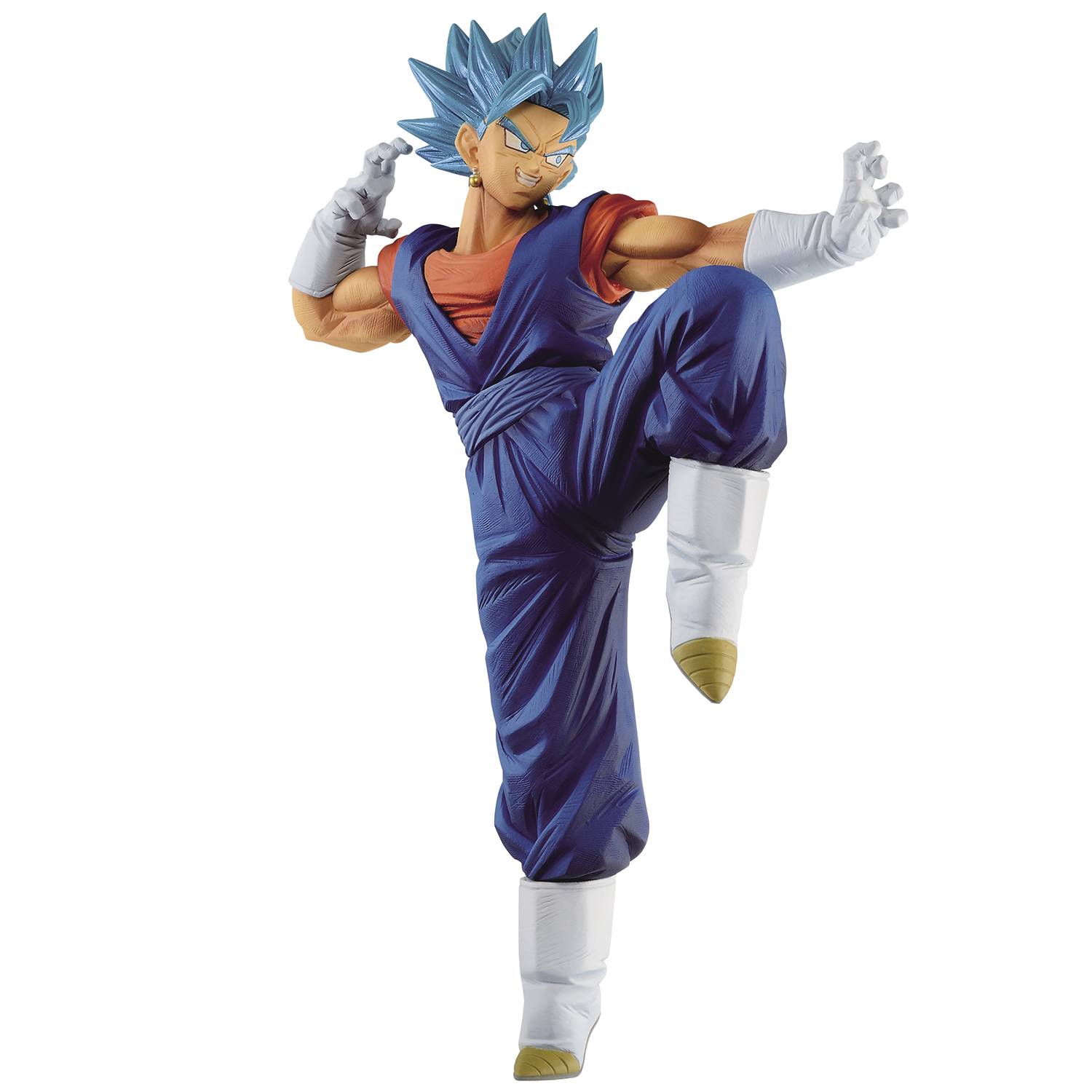 JAWS TOONY TERRORS JAWS & QUINT 6IN AF 2PK 30.99

SD GUNDAM DARK KNIGHT GUNDAM MK II ROUND TABLE FIG 29.99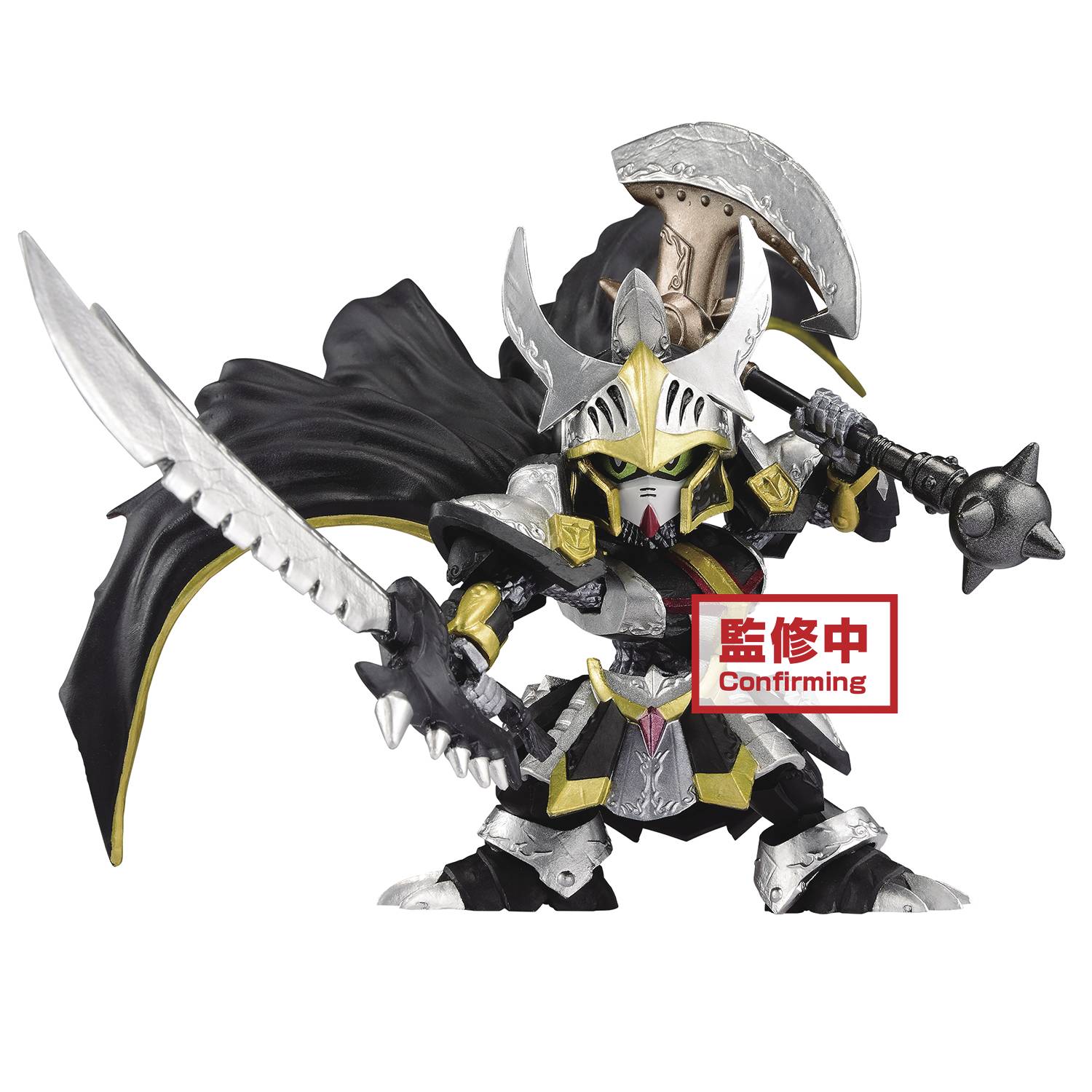 From Banpresto. From the SD Gundam Gaiden: Knights of the Round Table, the first son of Storm Knight Gamma Gundam and older brother of Wind Knight Mark II: The Gundam SD Dark Knight figure is ready for battle! This figure stands 3 1/2″ tall and is made of ABS and PVC.
Trade-paperbacks of the Week!
BATMAN THE WORLD HC 24.99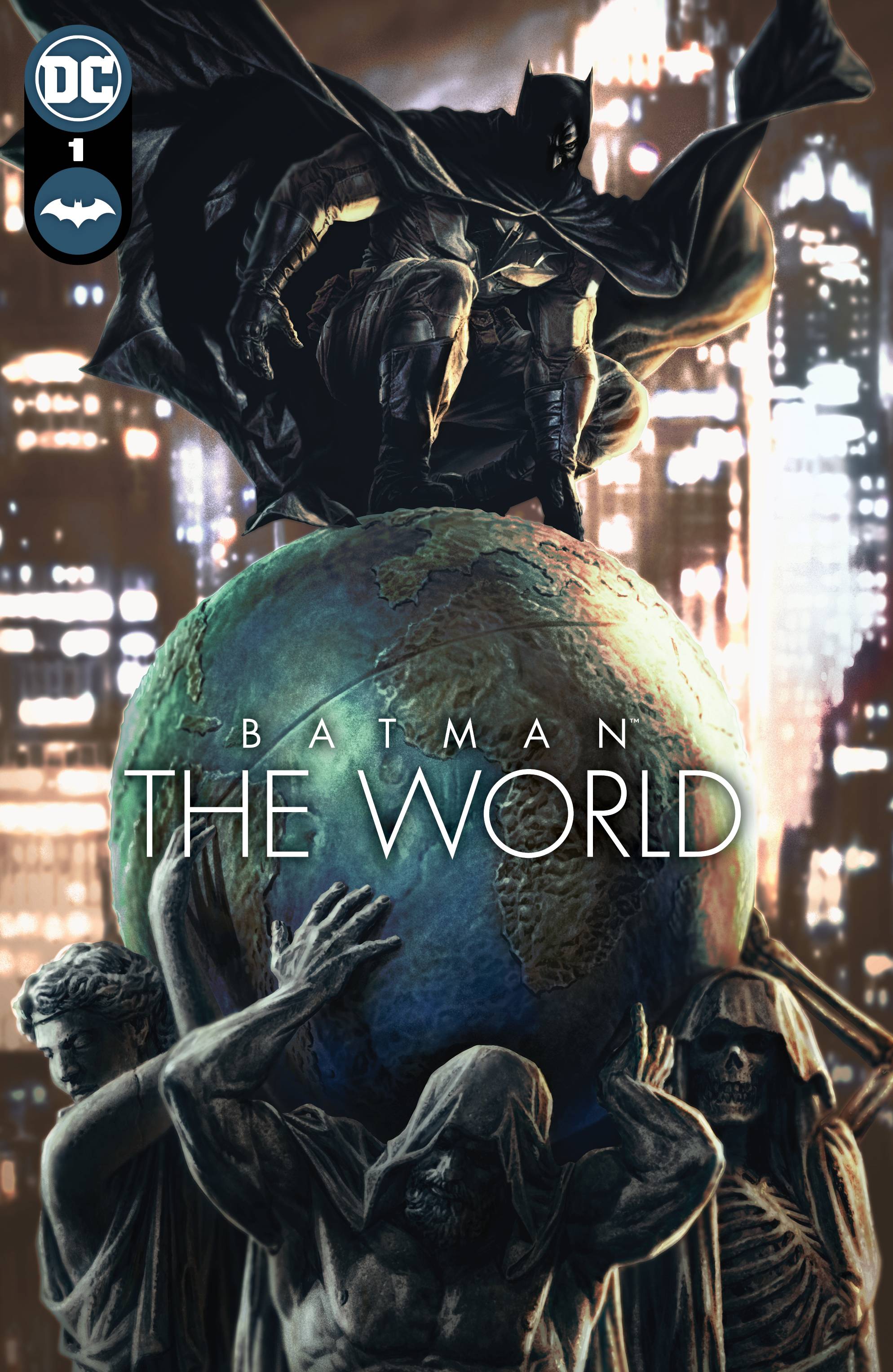 MARVEL WANDAVISION SPECIAL HC 24.99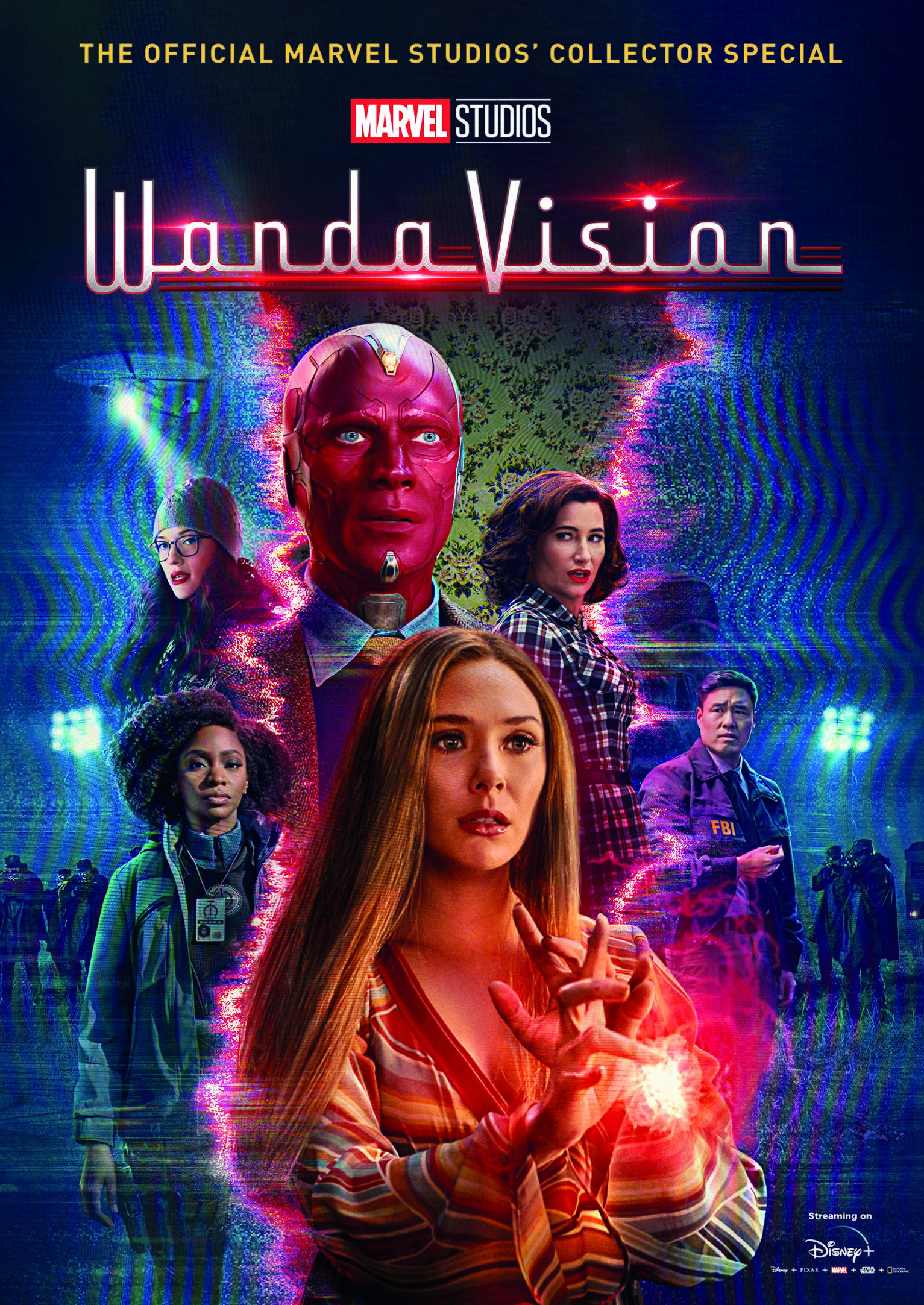 Go back to Westview with this deluxe guide to Marvel Studios' WandaVision.
Includes exclusive interviews with the cast and crew of the first Marvel Studios Disney+ series, which focuses on Wanda Maximoff and Vision's adventures in the mysterious town of Westview, where nothing is as it seems.
The deluxe collector's volume goes behind the scenes of the acclaimed series with stars Elizabeth Olsen and Paul Bettany and explores the story with stunning images and concept art.
WONDER WOMAN 80 YEARS OF THE AMAZON WARRIOR THE DELUXE ED HC 29.99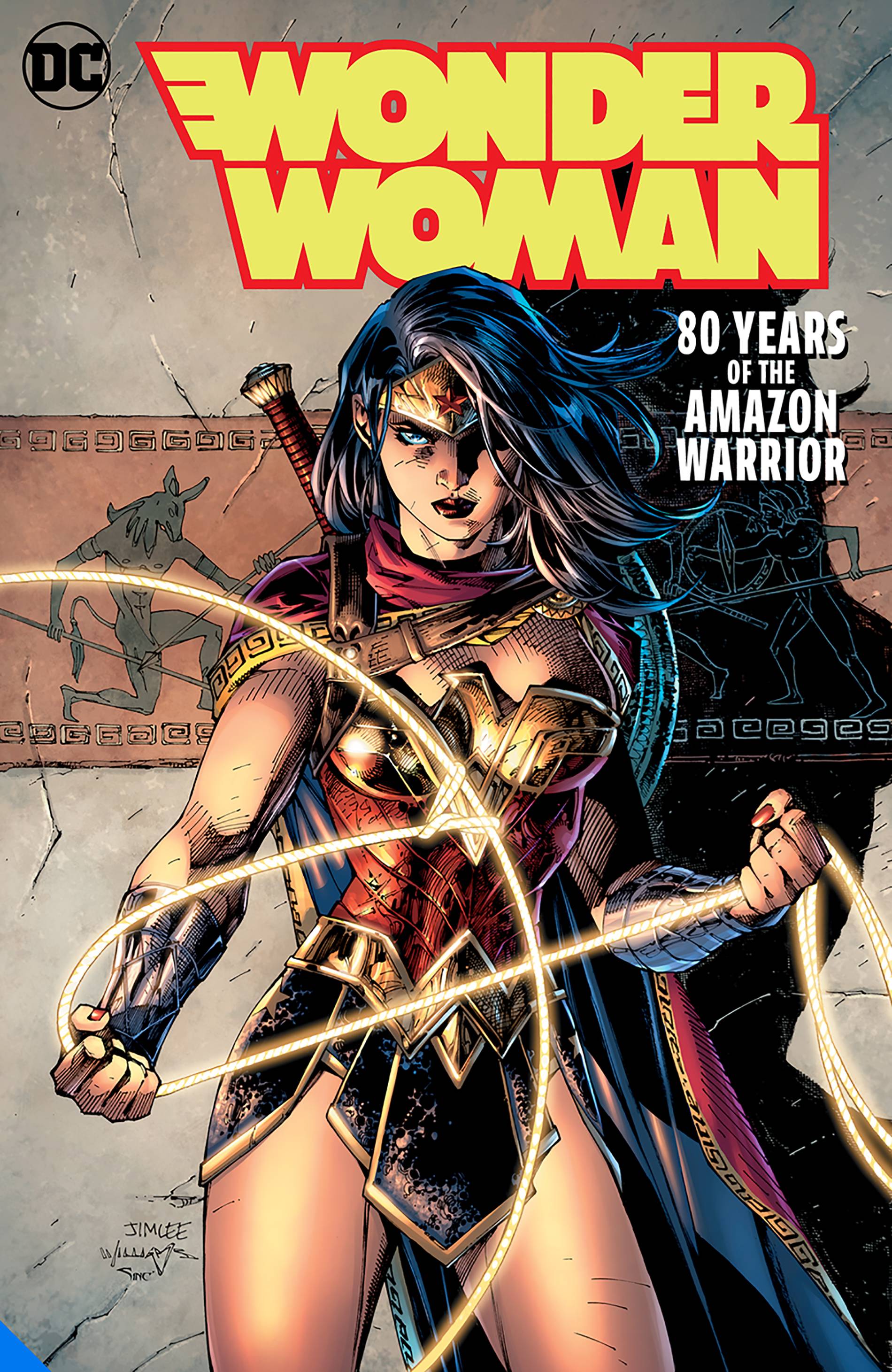 SAVAGE AVENGERS TP VOL 04 KING IN BLACK 17.99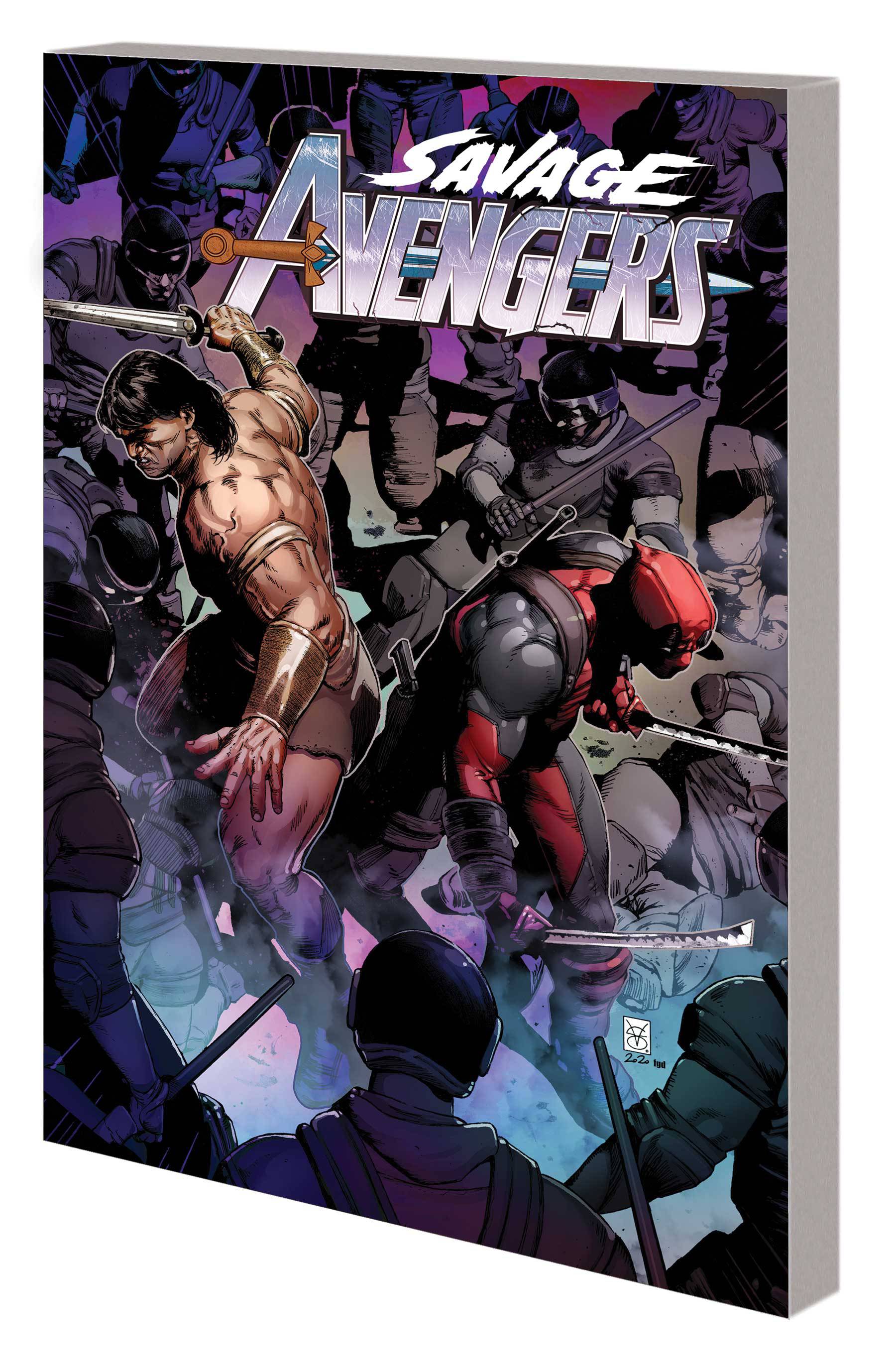 (W) Gerry Duggan (A) Kev Walker, Patrick Zircher (CA) Valerio Giangiordano

Conan is imprisoned on Ryker's Island – but he promptly breaks out with the help of Deadpool! The taciturn barbarian and the Merc with a Mouth make for a very odd couple in the battle against the King in Black and his symbiote hordes! Meanwhile, Conan makes a surprising discovery that may help him overcome another dark threat: the sorcerer Kulan Gath. But what part of the barbarian's plan involves a heist of the Hellfire Club? Prepare for Conan and Deadpool to set sail…with the Marauders! Then, a riotous team-up between Conan and the Rhino goes wrong when Spider-Man threatens to ruin their good time! And the legendary barbarian meets Johnny Blaze, but this Ghost Rider is nothing compared to the spider-riding Spirit of Vengeance of the Hyborian Age! Collecting SAVAGE AVENGERS #17-22.


NEW PRODUCTS ARRIVING THIS WEEK!

ANNE BONNIE #14 3.99
BATMAN & SCOOBY-DOO MYSTERIES #6 (OF 12) 2.99
BATMAN 89 #2 (OF 6) CVR A JOE QUINONES 3.99
BATMAN 89 #2 (OF 6) CVR B MITCH GERADS 4.99
BATMAN BLACK & WHITE HC 49.99
BATMAN HC VOL 04 THE COWARDLY LOT 24.99
BATMAN SCOOBY DOO MYSTERIES CHILLING ICE RINK ESCAPADE 6.95
BATMAN SCOOBY DOO MYSTERIES ESCAPE FROM MYSTERY ISLAND 6.95
BATMAN THE WORLD HC 24.99
BATMAN URBAN LEGENDS #7 CVR A FRANCESCO MATTINA 7.99
BATMAN URBAN LEGENDS #7 CVR B HICHAM HABCHI VAR 7.99
BATTLECATS VOL 3 #3 3.99
BERMUDA #3 (OF 4) 4.99
BETTIE PAGE & CURSE OF THE BANSHEE #4 CVR A MYCHAELS 3.99
BETTIE PAGE & CURSE OF THE BANSHEE #4 CVR B LINSNER 3.99
BEYOND THE BREACH #3 3.99
BLACK OR WHITE GN VOL 01 12.99
BLACK WIDOW #11 3.99
BLACK WIDOW #11 EDGE MILES MORALES 3.99
BLACKS MYTH #3 3.99
BLOOM #3 (OF 4) 3.99
BOUNTIFUL GARDEN #1 3.99
BUFFY THE VAMPIRE SLAYER HELLMOUTH DLX ED HC 75
CAMPISI #2 4.99
CHALLENGE OF THE SUPER SONS #6 (OF 7) CVR A SIMONE DI MEO 3.99
CHALLENGE OF THE SUPER SONS #6 (OF 7) CVR B NICK BRADSHAW 4.99
COMPASS #4 (OF 5) 3.99
DC COUTURE DE FORCE JOKER 9IN STATUE 80
DC SUPER HERO FAIRY TALES AMAZON PRINCESS AND PEA 6.95
DC SUPER HERO FAIRY TALES BATMAN AND BEANSTALK 6.95
DC SUPER HERO FAIRY TALES LITTLE ROBINS FIGHTING HOOD 6.95
DC SUPER HERO FAIRY TALES SUPERGIRL AND CINDER GAMES 6.95
DEEP BEYOND #8 (OF 12) 3.99
DISNEY ANIMATED CLASSICS NIGHTMARE BEFORE CHRISTMAS HC 12.99
DISNEY MASTERS HC VOL 18 UNCLE SCROOGE PIE IN THE SKY 29.99
DRAGON BALL LEGENDS COLLAB GOTENKS FIG 29.99
DRAGONBALL SUPER SON GOKU FES V14 SSGSS VEGITO FIG 29.99
EAT THE RICH #1 (OF 5) 2ND PTG BAK 3.99
ETERNALS THANOS RISES #1 3.99
ETERNALS THANOS RISES #1 COELLO STORMBREAKERS VAR 3.99
ETERNALS THANOS RISES #1 RON LIM VAR 3.99
ETERNALS THANOS RISES #1 TODD NAUCK HEADSHOT VAR 3.99
EXCALIBUR BY TINI HOWARD TP VOL 03 17.99
EXTREME CARNAGE AGONY #1 3.99
EXTREME CARNAGE AGONY #1 JOHNSON CONNECTING VAR 3.99
EXTREME CARNAGE AGONY #1 YOUNG VAR 3.99
FANTASTIC FOUR #35 9.99
FANTASTIC FOUR #35 COLA VAR 9.99
FANTASTIC FOUR #35 JRJR VAR 9.99
FANTASTIC FOUR #35 NETEASE MARVEL GAMES VAR 9.99
FANTASTIC FOUR #35 TORQUE VAR 9.99
FANTASTIC FOUR LIFE STORY #4 (OF 6) 4.99
FANTASTIC FOUR LIFE STORY #4 (OF 6) NOTO VAR 4.99
FIGHT GIRLS #3 3.99
FOURTH WORLD BY JACK KIRBY OMNIBUS HC NEW PRINTING 150
FUTURE STATE GOTHAM #5 CVR A SIMONE DI MEO 3.99
FUTURE STATE GOTHAM #5 CVR B ROSE BESCH 4.99
GODKILLER TOMORROWS ASHES #3 3.99
GODZILLA RIVALS VS MOTHRA CVR A SU 7.99
HARLEY QUINN THE ANIMATED SERIES THE EAT BANG KILL TOUR #1 (OF 6) CVR A MAX SARIN 3.99
HARLEY QUINN THE ANIMATED SERIES THE EAT BANG KILL TOUR #1 (OF 6) CVR B MICHAEL CHO 4.99
HELLBOY & BPRD 1957 FAMILY TIES ONE-SHOT 3.99
HOME SICK PILOTS #9 CVR A WIJNGAARD 3.99
HOME SICK PILOTS #9 CVR B GORHAM 3.99
HOUSE OF LOST HORIZONS #5 (OF 5) 3.99
I AM BATMAN #1 CVR A OLIVIER COIPEL 3.99
I AM BATMAN #1 CVR B GREG CAPULLO 4.99
I AM BATMAN #1 CVR C FRANCESCO MATTINA 4.99
INVINCIBLE RED SONJA #4 CVR A CONNER 3.99
INVINCIBLE RED SONJA #4 CVR B LINSNER 3.99
IRON MAN #12 3.99
JAWS TOONY TERRORS JAWS & QUINT 6IN AF 2PK 30.99
JOKER #7 CVR A GUILLEM MARCH 5.99
JOKER #7 CVR B BEN OLIVER VAR 5.99
JOKER #7 CVR C SIMONE BIANCHI VAR 5.99
JUPITERS LEGACY REQUIEM #4 (OF 12) CVR A EDWARDS 3.99
JUPITERS LEGACY REQUIEM #4 (OF 12) CVR B GARNER 3.99
JUPITERS LEGACY REQUIEM #4 (OF 12) CVR C NETFLIX 3.99
JUSTICE LEAGUE #67 CVR A DAVID MARQUEZ 4.99
JUSTICE LEAGUE #67 CVR B ALEXANDER LOZANO 5.99
JUSTICE LEAGUE LAST RIDE #5 (OF 7) CVR A DARICK ROBERTSON 3.99
JUSTICE LEAGUE LAST RIDE #5 (OF 7) CVR B DIKE RUAN 4.99
KANG THE CONQUEROR #2 (OF 5) 3.99
KANG THE CONQUEROR #2 (OF 5) PACHECO VAR 3.99
KIRBY MANGA MANIA GN VOL 02 9.99
KRAKEN ME UP GN 14.99
LAST ANNIHILATION WAKANDA #1 4.99
LAST ANNIHILATION WAKANDA #1 SOUZA VAR 4.99
LAST KIDS ON EARTH GN VOL 01 THRILLING TALES FROM TREE HOUSE 13.99
LEGEND OF ZELDA TWILIGHT PRINCESS GN VOL 09 9.99
LOONEY TUNES WORDLESS GN GALAXY GOLF 5.95
LOONEY TUNES WORDLESS GN PICNIC PIGS 5.95
LOONEY TUNES WORDLESS GN RABBIT ON THE RUN 5.95
LOVE LIVE NIJIGASAKI HIGH SCHOOL IDOL CLUB RINA TENNOJI FIG 29.99
MAN-EATERS CURSED #3 (OF 5) CVR A MITERNIQUE 3.99
MAN-EATERS CURSED #3 (OF 5) CVR B MITERNIQUE 3.99
MANGA CLASSICS LES MISERABLES GN NEW PTG 19.99
MARAUDERS #24 3.99
MARAUDERS #24 COLA VAR 3.99
MARIA LLOVETS PORCELAIN #2 3.99
MARVEL WANDAVISION SPECIAL HC 24.99
MAW #1 (OF 5) CVR A KRISTANTINA 3.99
MAW #1 (OF 5) CVR B HUTCHISON-CATES 3.99
MAW #1 (OF 5) CVR C HARDING 3.99
MFKZ #3 CVR A RUN (MR) 3.99
MIGHTY VALKYRIES #5 (OF 5) 3.99
MIGHTY VALKYRIES #5 (OF 5) ASRAR VAR 3.99
MIGHTY VALKYRIES #5 (OF 5) NETEASE MARVEL 3.99
MILES MORALES TP VOL 05 CLONE SAGA 19.99
MONSTRESS TP VOL 06 16.99
MOTHS #4 3.99
MS MARVEL GN TP GAME OVER 12.99
MY HERO ACADEMIA THE EVIL VILLAINS V1 HIMIKO TOGA FIG 29.99
NINJAK #3 3.99
NOBODYS CHILD #1 (OF 6) CVR A BORRALLO 3.99
ONE PIECE KING OF ARTIST GOL D ROGER FIG 29.99
ONE PIECE MONKEY D LUFFY FIGURINE 29.99
ONE PIECE SWEET STYLE PIRATES REBECCA FIG VER A 29.99
PENNYWORTH #2 (OF 7) 3.99
POKEMON SUN & MOON GN VOL 11 4.99
POP & BUDDY MARVEL LOKI RAVONNA W/ MISS MINUTES VIN FIG 11.99
POP ANIMATION DBZ S9 KAMI VINYL FIG 11.99
POP DISNEY NBX SALLY ARTIST SERIES W/CHASE VIN FIG 19.99
POP HEROES WONDER WOMAN 80TH WW SUPERMAN RED SON VIN FIG 11.99
POP MOVIES HAMILTON AARON BURR VINYL FIG 11.99
POP TV PARKS & REC HUNTER RON W/ CHASE VIN FIG 11.99
POWER RANGERS #11 CVR A PAREL 3.99
POWER RANGERS #11 CVR B LEGACY VAR DI NICUOLO 3.99
PRIMORDIAL #1 (OF 6) CVR A SORRENTINO 3.99
PRIMORDIAL #1 (OF 6) CVR B WARD 3.99
PRIMORDIAL #1 (OF 6) CVR C NGUYEN 3.99
PRIMORDIAL #1 (OF 6) CVR D SHIMIZU 3.99
PRIMORDIAL #1 (OF 6) CVR E BLANK CVR 3.99
RED ROOM #4 CVR A PISKOR 3.99
RICK & MORTY WORLDS APART TP 19.99
RORSCHACH #12 (OF 12) CVR A JORGE FORNES 4.99
RORSCHACH #12 (OF 12) CVR B BEN OLIVER VAR 4.99
SAVAGE AVENGERS TP VOL 04 KING IN BLACK 17.99
SAVAGE DRAGON #260 CVR B RETRO 70S TRADE DRESS 3.99
SAVAGE HEARTS #3 (OF 5) 3.99
SAVE YOURSEL 3.99
SD GUNDAM DARK KNIGHT GUNDAM MK II ROUND TABLE FIG 29.99
SDCC 2021 GI JOE PD DESTRO & CRIMSON BARONESS PX PIN SET 30
SECOND COMING ONLY BEGOTTEN SON #5 3.99
SNOWPIERCER PREQUEL VOL 02 APOCALYPSE 16.99
SONIC THE HEDGEHOG #44 CVR A DUTRIEX 3.99
SONIC THE HEDGEHOG #44 CVR B PEPPERS 3.99
SPIDER-WOMAN #15 3.99
SPIDER-WOMAN #15 BENGAL MILES MORALES 3.99
SPLATOON GN VOL 13 9.99
STAR TREK YEAR FIVE #24 3.99
STAR WARS DARTH VADER #16 SPROUSE LUCASFILM 3.99
STAR WARS DARTH VADER #16 VILLANELLI BLUEPRINT 3.99
STAR WARS DARTH VADER #16 WOBH 3.99
STAR WARS WAR BOUNTY HUNTERS BOUSHH #1 4.99
STAR WARS WAR BOUNTY HUNTERS BOUSHH #1 BLUEPRINT 4.99
STAR WARS WAR BOUNTY HUNTERS BOUSHH #1 NOTO 4.99
STRAY DOGS TP 16.99
SUPERMAN 78 #1 (OF 6) 3.99
SUPERMAN AND THE AUTHORITY #3 (OF 4) CVR A MIKEL JANIN 4.99
SUPERMAN AND THE AUTHORITY #3 (OF 4) CVR B BENGAL 5.99
SW HIGH REPUBLIC ADV MONSTER TEMPLE PEAK #2 (OF 4) 4.99
THAT TIME I GOT REINCARNATED GLOSSY BODY SHION ESPRESTO FIG 29.99
THAT TIME I GOT REINCARNATED OTHERWORLDER V6 MILIM FIG (C: 1 29.99
THAT TIME I GOT REINCARNATED OTHERWORLDER V6 SHUNA FIG (C: 1 29.99
THAT TIME I GOT REINCARNATED VELDORA TEMPEST FIG REPAINT VER 29.99
TIME BEFORE TIME #5 CVR A SHALVEY 3.99
TIME BEFORE TIME #5 CVR B BYRNE 3.99
TITANS UNITED #1 (OF 7) CVR A JAMAL CAMPBELL 3.99
TITANS UNITED #1 (OF 7) CVR B KAEL NGU 4.99
TMNT JENNIKA II TP 19.99
TOON TUMBLERS MARVEL SM 300 BLK COSTUME PINT GLASS 9.99
UNCANNY X-MEN RISE FALL SHIAR EMPIRE TP NEW PTG 34.99
UNEARTHED A JESSICA CRUZ STORY TP 16.99
USAGI YOJIMBO #22 3.99
VAMPIVERSE #1 3.99
VINYL SODA CORPSE BRIDE EMILY W/ GW CHASE 13.99
VINYL SODA DC BAT-MITE W/ CHASE 13.99
VINYL SODA KLONDIKE KAT SAVOIR FAIRE W/ CHASE 13.99
VINYL SODA KLONDIKE KAT W/ FL CHASE 13.99
VINYL SODA MATRIX NEO W/ CHASE 13.99
VINYL SODA PAN AM STEWARDESS W/ CHASE 13.99
VINYL SODA UMBRELLA ACADEMY POGO W/ CHASE 29.99
VITRUVIAN HACKS RIVER MALE ORC CONQUEROR 29.99
WALKING DEAD DLX #23 CVR A FINCH & MCCAIG 3.99
WALKING DEAD DLX #23 CVR B MOORE & MCCAIG 3.99
WALKING DEAD DLX #23 CVR C TEDESCO 3.99
WARHAMMER 40K SISTERS BATTLE #2 (OF 5) 4.99
WARHAMMER 40K SISTERS BATTLE #2 (OF 5) VAR 4.99
WARLASH COLD METAL MAYHEM ONE SHOT 3.99
WEB OF SPIDER-MAN #5 (OF 5) 3.99
WHITE #1 3RD PTG 3.99
WHITE #3 3.99
WIZARDS OF MICKEY GN VOL 04 16
WONDER WOMAN #779 CVR A TRAVIS MOORE & PAULINA GANUCHEAU 4.99
WONDER WOMAN #779 CVR B BECKY CLOONAN 5.99
WONDER WOMAN 80 YEARS OF THE AMAZON WARRIOR THE DELUXE ED HC 29.99
WYND #10 CVR A DIALYNAS 4.99
WYND #10 CVR B GONZALES 4.99
X-MEN TRIAL OF MAGNETO #2 (OF 5) 3.99
X-MEN TRIAL OF MAGNETO #2 (OF 5) BALDEON VAR 3.99
X-MEN TRIAL OF MAGNETO #2 (OF 5) SHAVRIN VAR 3.99
YO-KAI WATCH GN VOL 18 9.99