Image Comics' Jupiter's Legacy Returns with a Requiem in April's PREVIEWS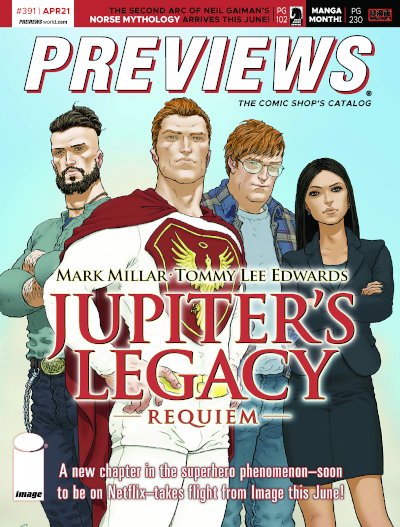 FRONT COVER: With Mark Millar and Frank Quitely's Jupiter's Legacy debuting on Netflix, Millar returns to his world of generational super-heroes with artist Tommy Lee Edwards in Image Comics' Jupiter's Legacy: Requiem.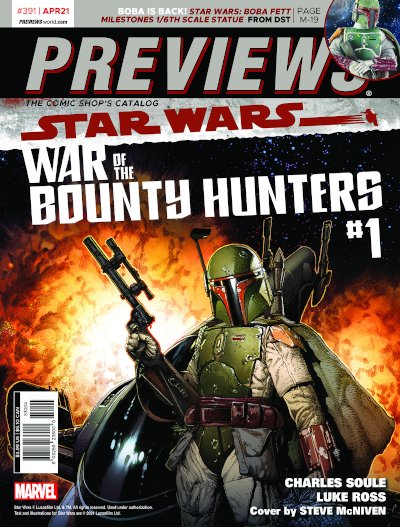 FLIPSIDE COVER: With every bounty hunter in the galaxy targetting Boba Fett to claim the carbonite-frozen body of Han Solo — and the rich reward on offer by Jabba the Hutt — the Star Wars comics event of 2021 begins in Charles Soule and Steve McNiven's Star Wars: War of the Bounty Hunters from Marvel Comics.
Gems of the Month: April's PREVIEWS Gems of the Month include:
· BOOM! Studios' Basilisk #1
· Dark Horse Comics' Black Hammer Reborn #1 and Neil Gaiman's Norse Mythology II...
Read More