AQUAMAN 80TH ANNIVERSARY 100-PAGE SUPER SPECTACULAR #1 (ONE SHOT) CVR D WALTER SIMONSON 1960S VAR 9.99
DARK AGES #1 (OF 6) 4.99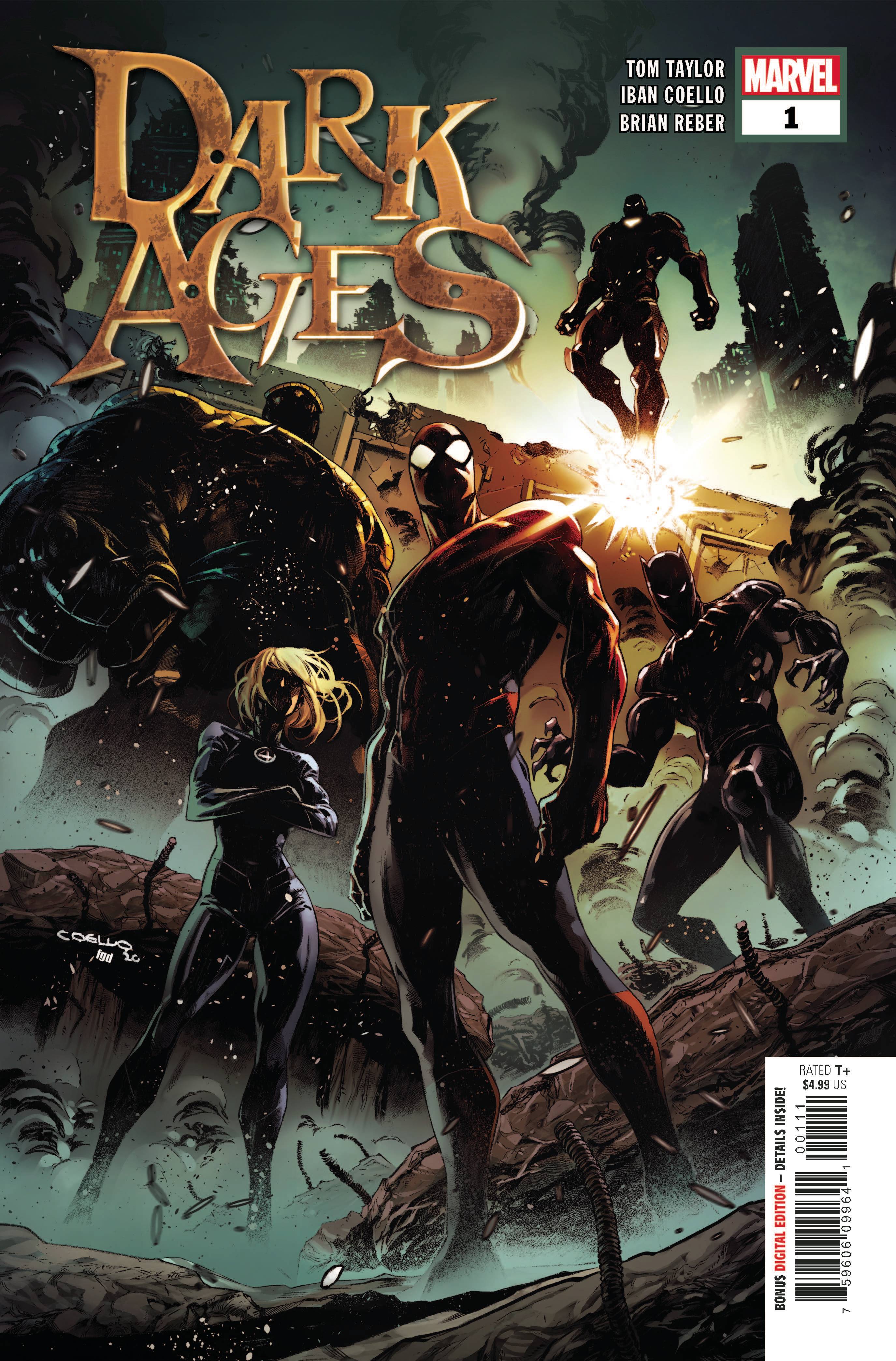 SPAWN #321 CVR B MCFARLANE 2.99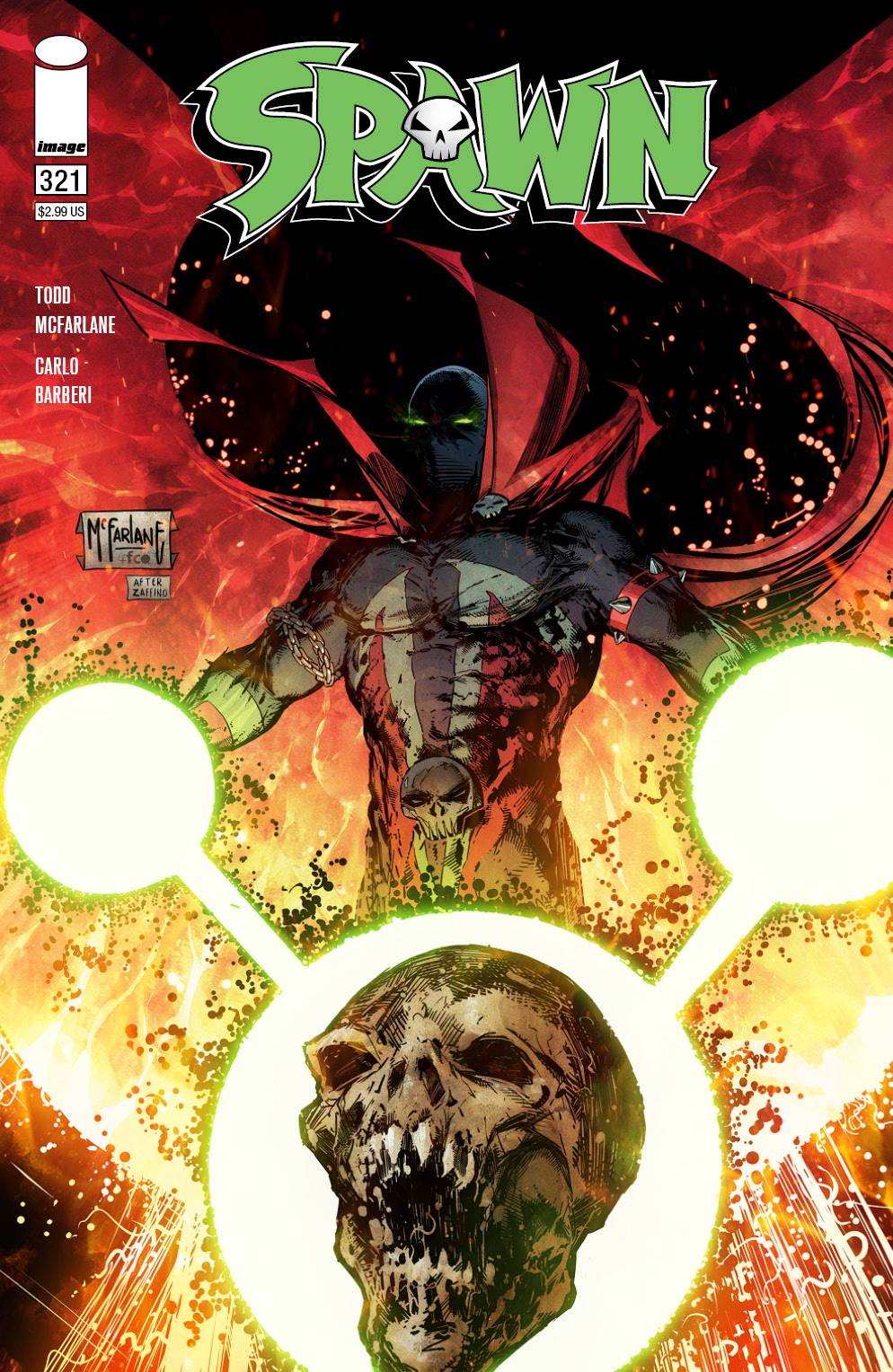 ALMOST AMERICAN #1 4.99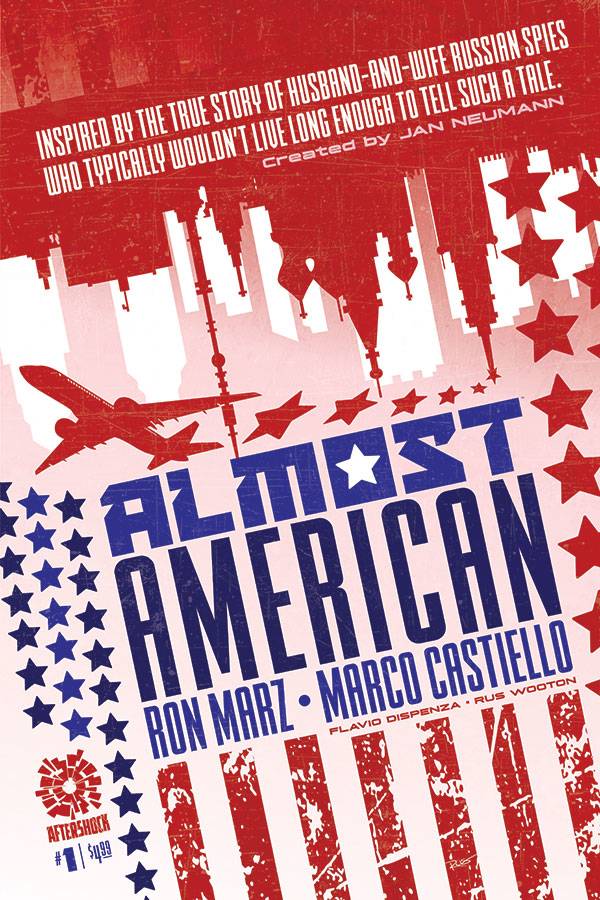 DEMON DAYS CURSED WEB #1 BENGAL VAR 4.99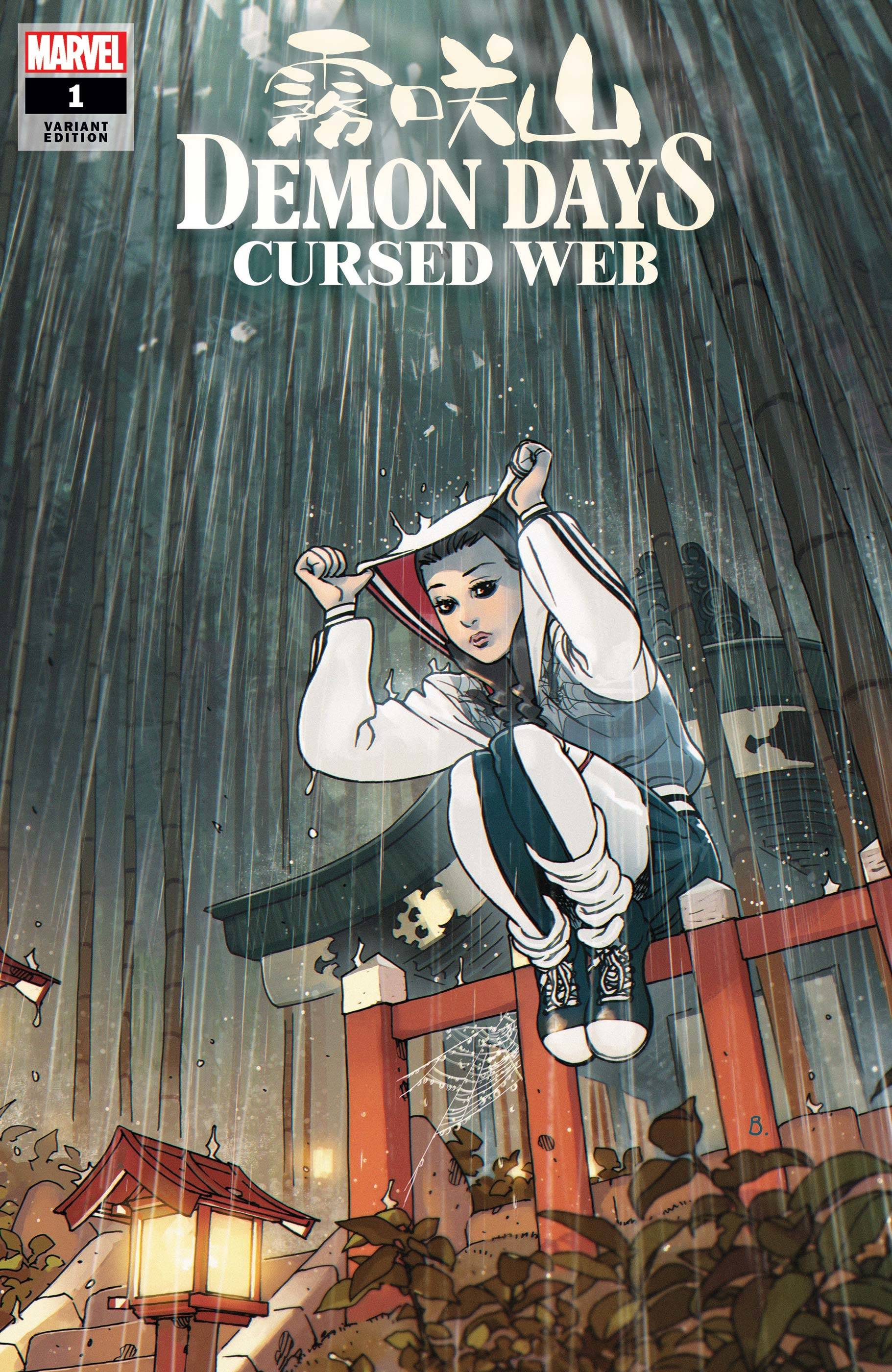 SPIDERS AND WOLVES AND YOKAI… OH MY!
Mariko Yashida journeys deep into a dark forest to find answers about her past. Instead, she finds a magical wolf with three toes and a strange girl with a pet spider. But there are deadly creatures in these woods too – a mysterious, blue-skinned woman and a giant with super-strength and claws – and they're after Mariko! Don't miss this epic tale, straight from the creative mind of STORMBREAKER PEACH MOMOKO! Book THREE of FIVE of the DEMON DAYS saga!


MOON KNIGHT #1 2ND PTG MCNIVEN VAR 4.99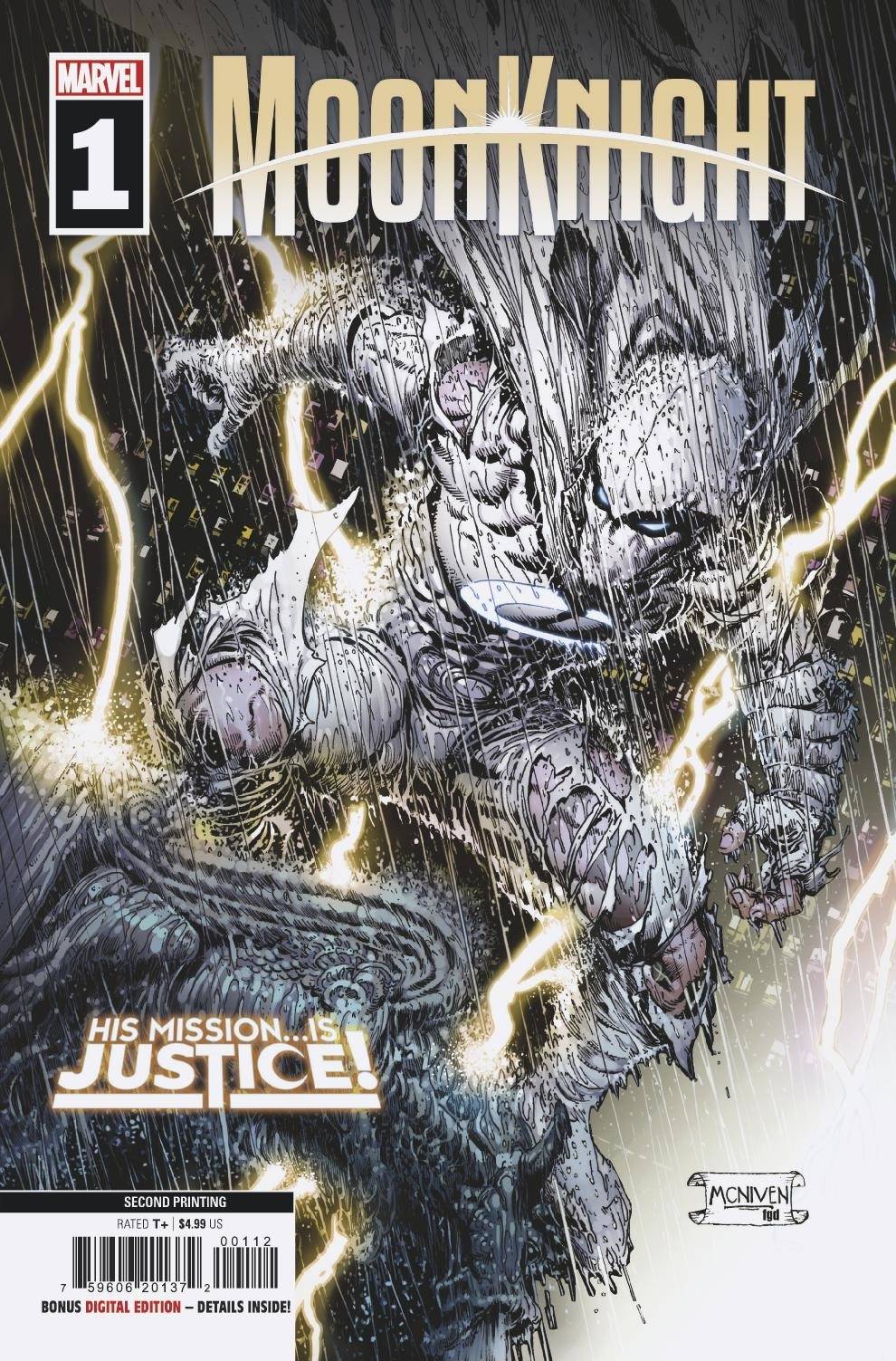 THIS WEEK IN TOYS/STATUES
MARVEL SELECT HUMAN TORCH AF 29.99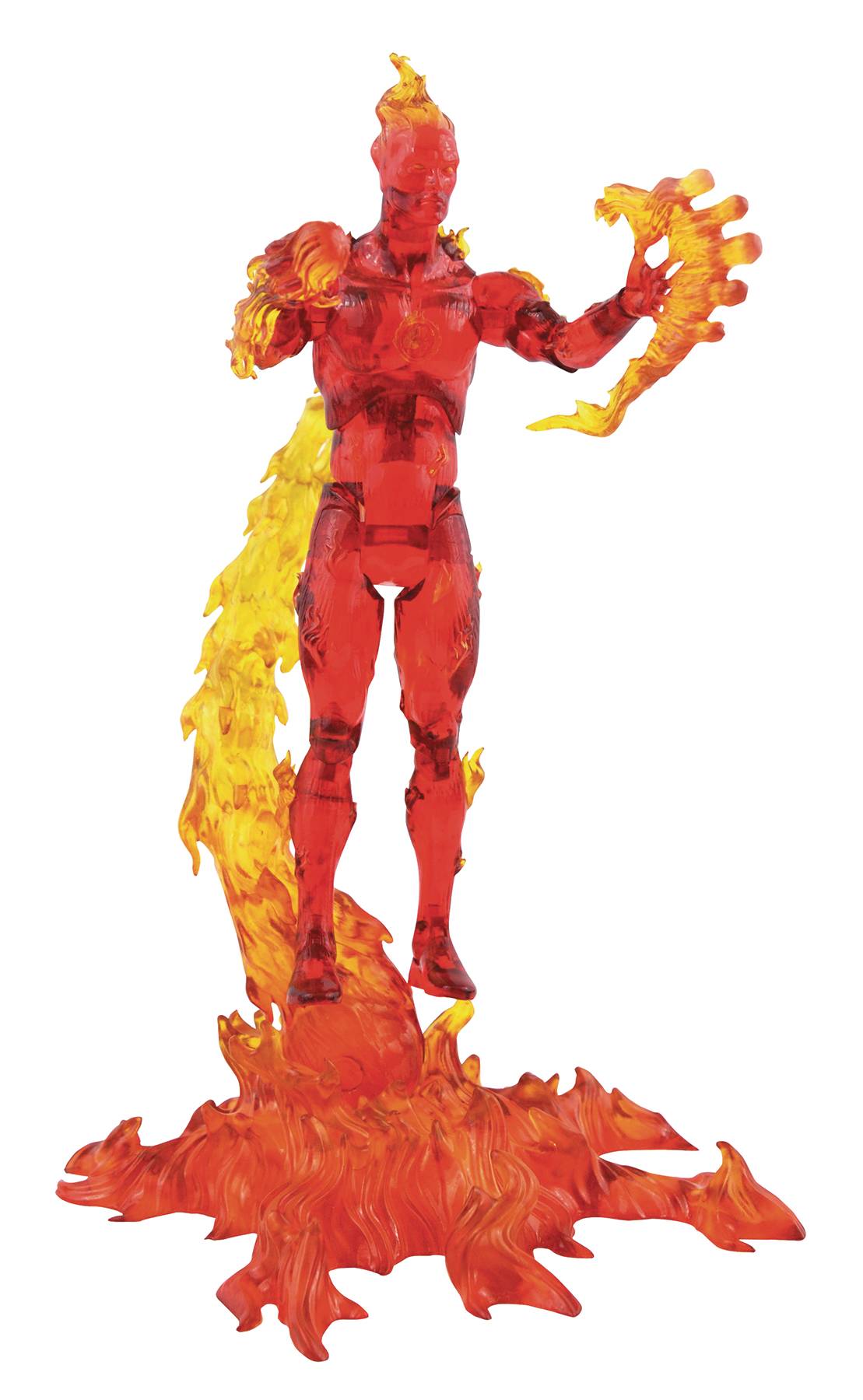 SDCC 2021 GODZILLA SMASHIES PX STRESS DOLL 3PC SET 36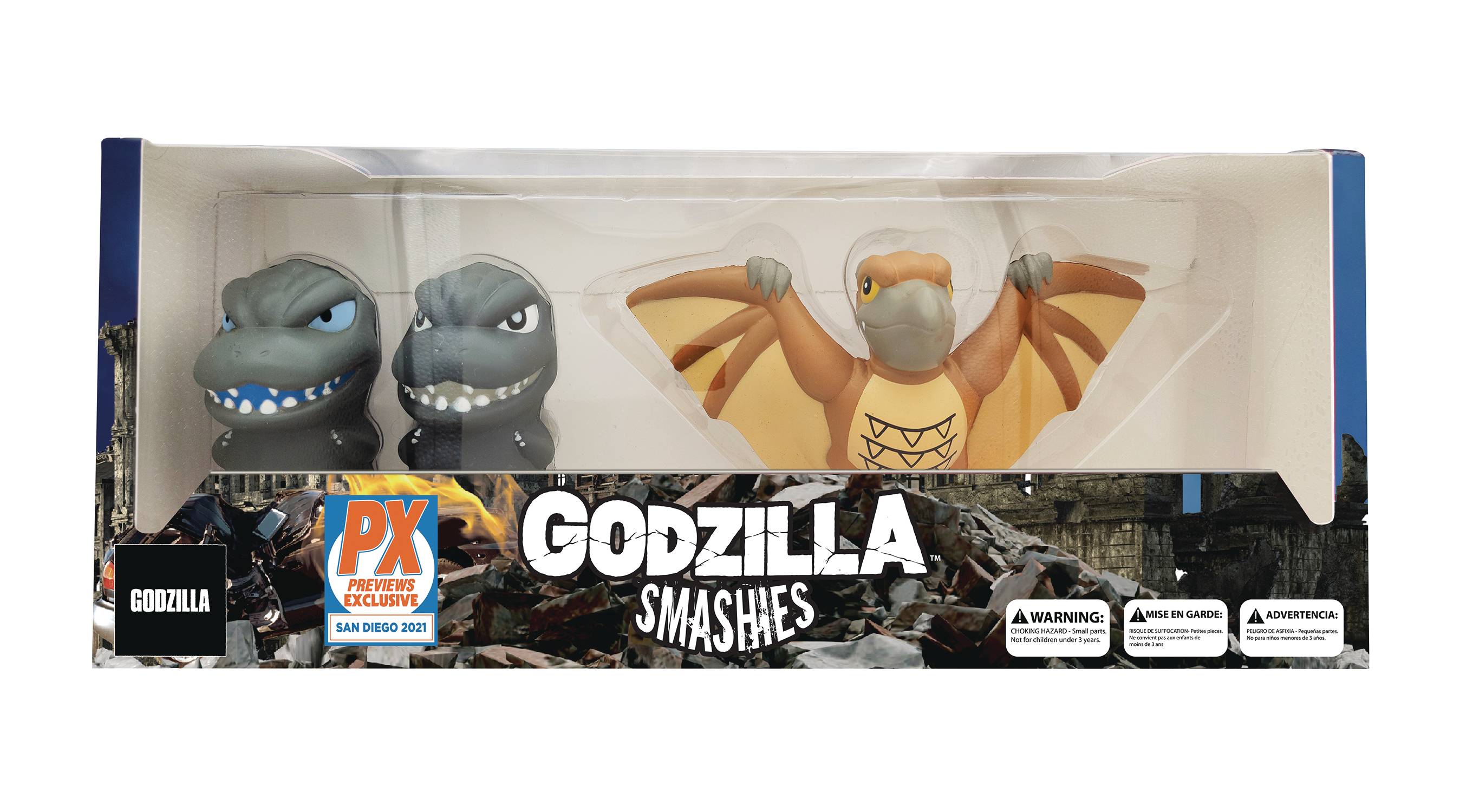 MARVEL ANIMATED X-MEN ROGUE 1/7 SCALE BUST 59.99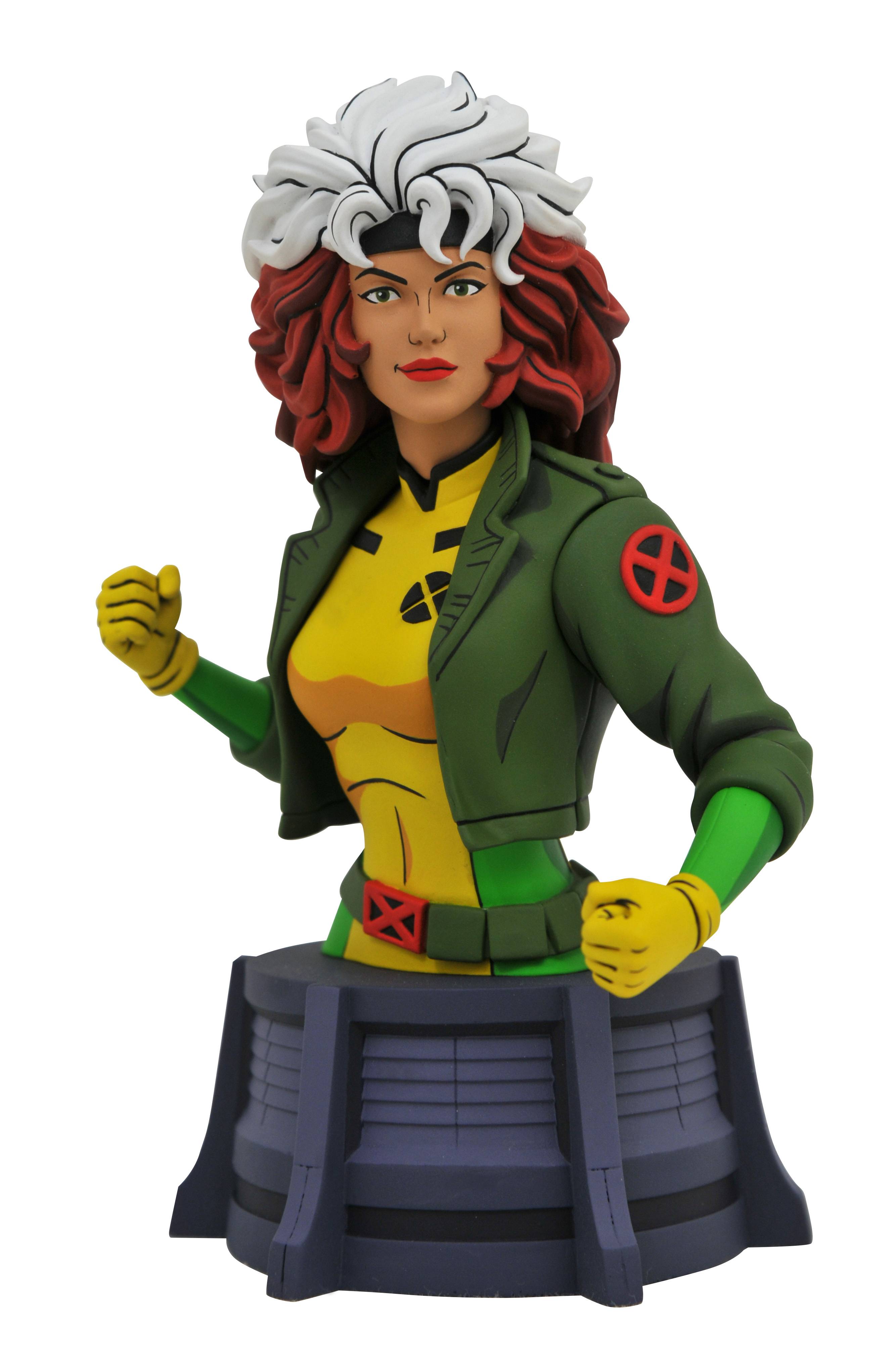 MOTU ORIGINS TRAP JAW AF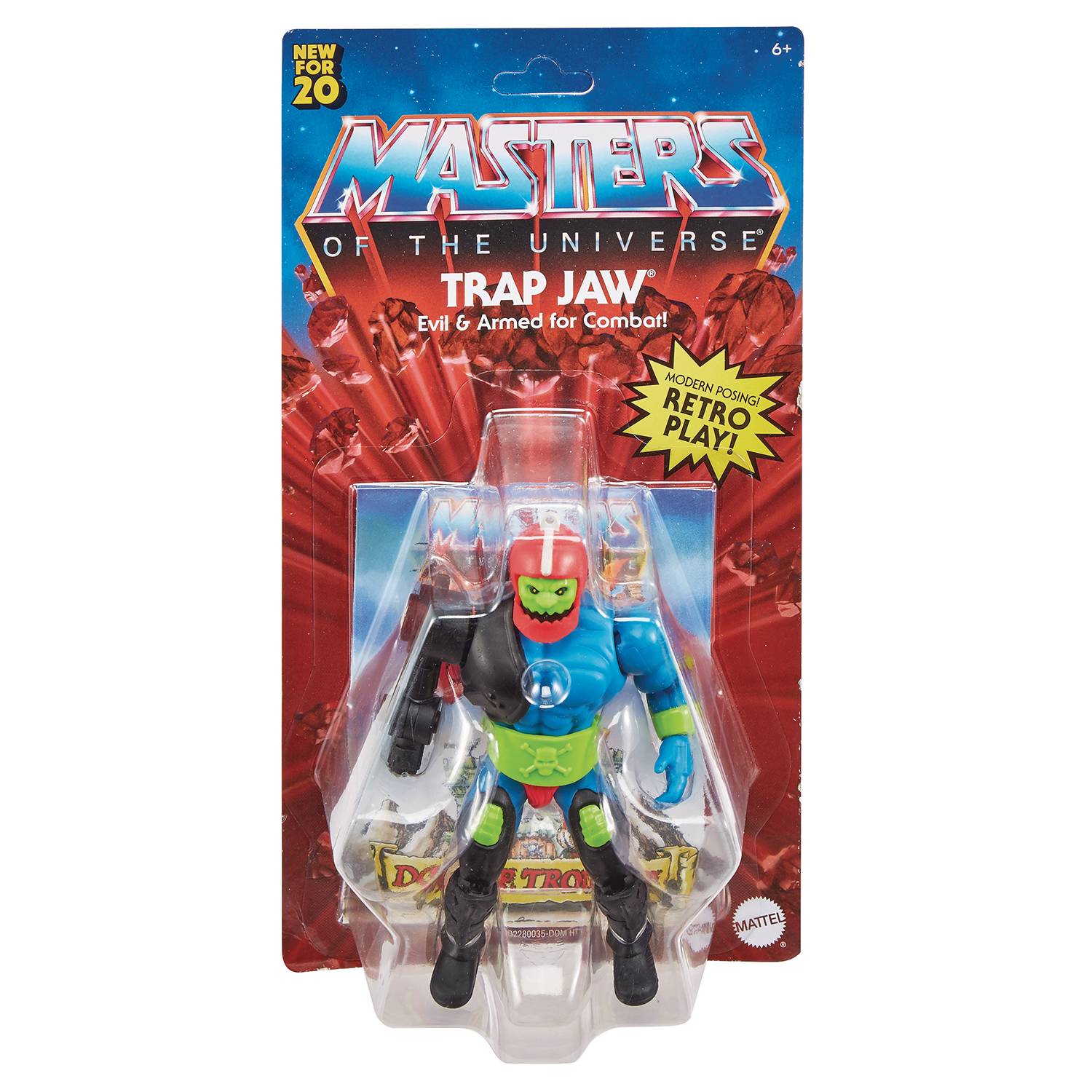 Trade-paperbacks of the Week!
WHAT IF ORIGINAL MARVEL SERIES OMNIBUS HC VOL 01 BUSCEMA DM 100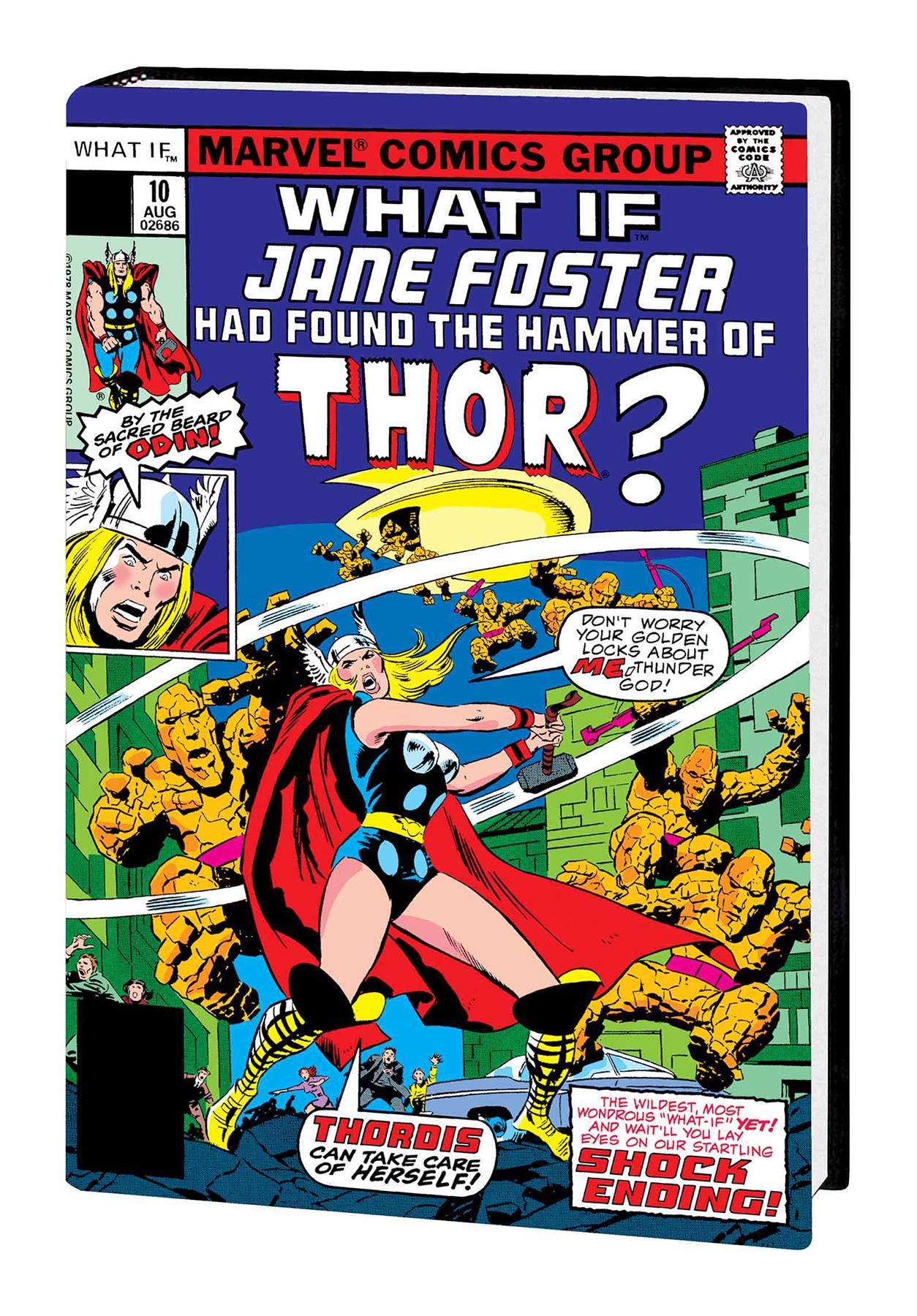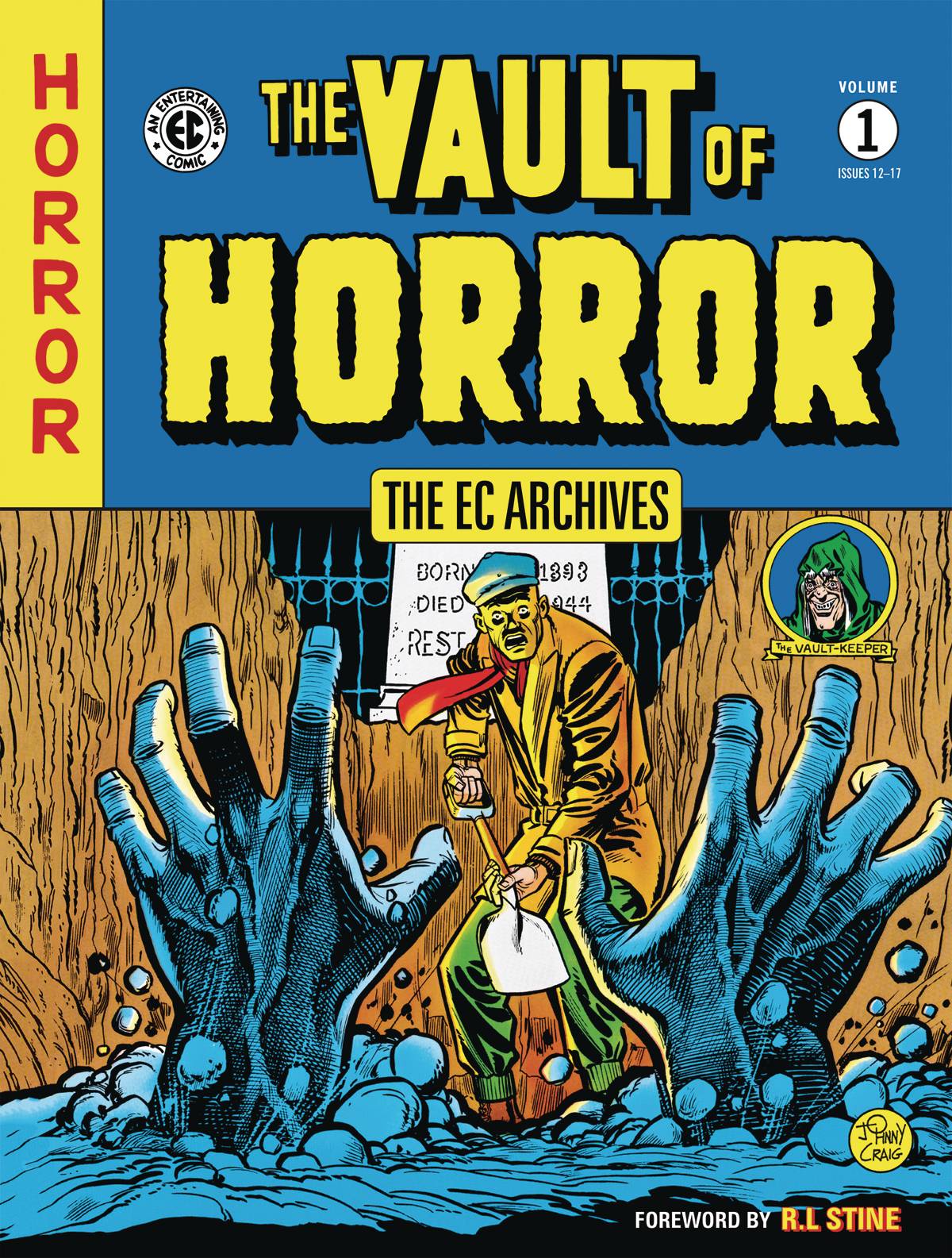 The terrifying opening of the Vault of Horror, presented as a deluxe-size trade paperback for the first time!

This ghastly grimoire collects issues #12-#17 of the classic horror series, including unforgettable stories from the all-star artistic lineup of Al Feldstein, Johnny Craig, Bill Gaines, Johnny Craig, Wally Wood, Harvey Kurtzman, and more! Featuring a foreword by legendary horror writer R.L. Stine.
PREACHER 25TH ANNIVERSARY OMNIBUS HC VOL 02 125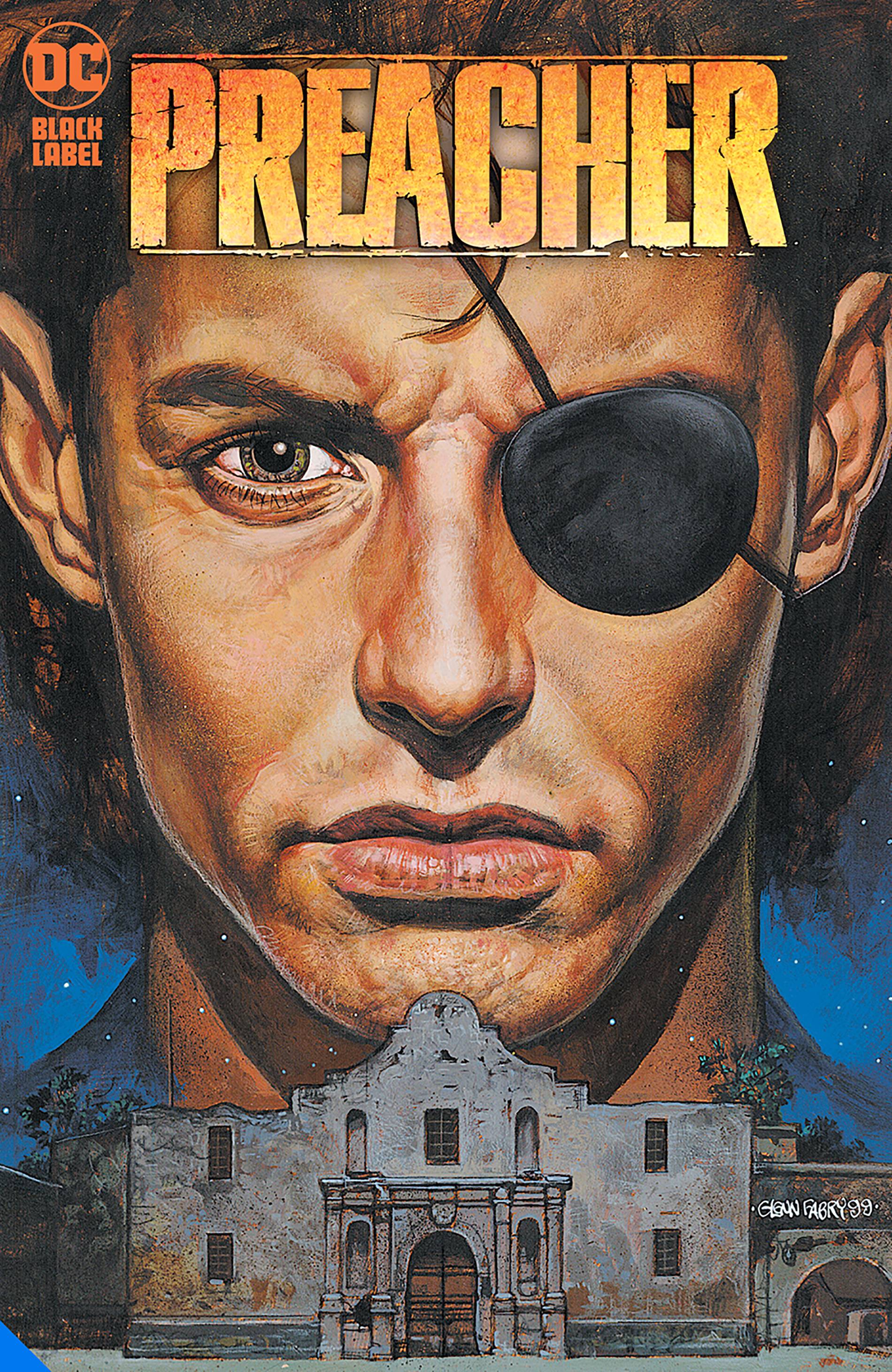 MARAUDERS BY GERRY DUGGAN HC VOL 01 34.99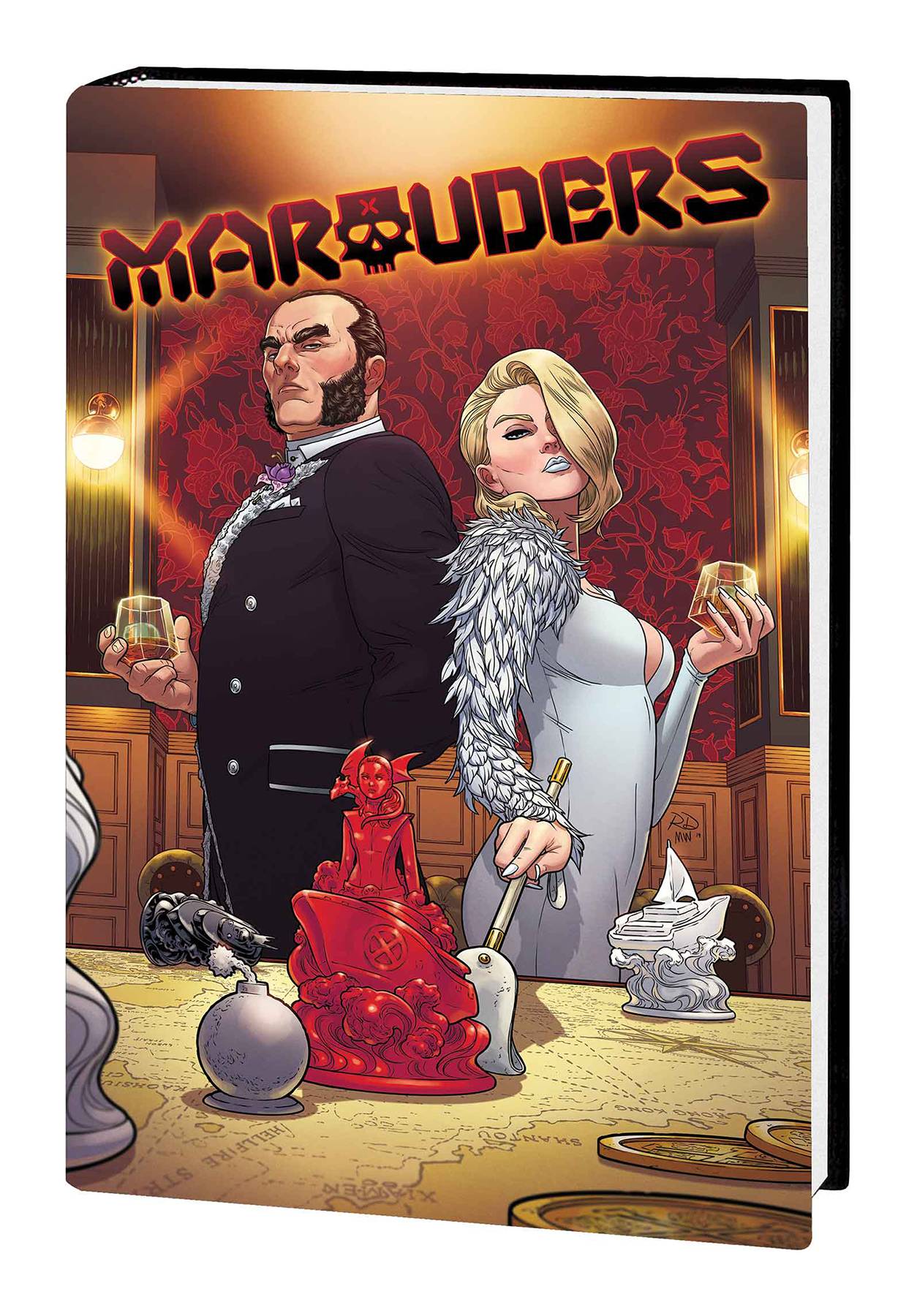 (W) Gerry Duggan (A) Matteo Lolli, More (CA) Russell Dauterman
Ahoy, muties - the X-Men sail at dawn! A glorious new mutant era has begun on Krakoa, but some nations are preventing mutants from escaping to their promised homeland. Which is where Captain Kate Pryde and her seafaring allies come in! Funded by Emma Frost and the Hellfire Trading Company, Kate and her crew of Storm, Pyro, Bishop and Iceman sail the seven seas as the Marauders, rescuing mutants in need! But the real cutthroats are back home in the Hellfire Club's Inner Circle, where Sebastian Shaw has recruited a new Black Bishop to aid in his machinations against the Club's two queens. A life on the ocean waves involves clashes with the anti-mutant Verendi, the size-changing pest Yellowjacket and more! But when tragedy strikes the Marauders, Krakoa will be left reeling from an unthinkable - and perhaps insurmountable - death! Collecting MARAUDERS #1-12.


COMICS AND TOYS SHIPING THIS WEEK!

ALICE IN LEATHERLAND #5 3.99

ALMOST AMERICAN #1 4.99
ALTER EGO #171 9.95
AMAZING SPIDER-MAN BY SPENCER TP VOL 14 17.99
AMAZING SPIDER-MAN OMNIBUS HC VOL 05 KANE DM VAR 125
AQUAMAN 80TH ANNIVERSARY 100-PAGE SUPER SPECTACULAR #1 (ONE SHOT) CVR A IVAN REIS & JOE PRADO 9.99
AQUAMAN 80TH ANNIVERSARY 100-PAGE SUPER SPECTACULAR #1 (ONE SHOT) CVR B MICHAEL CHO 1940S VAR 9.99
AQUAMAN 80TH ANNIVERSARY 100-PAGE SUPER SPECTACULAR #1 (ONE SHOT) CVR C RAMONA FRADON 1950S VAR 9.99
AQUAMAN 80TH ANNIVERSARY 100-PAGE SUPER SPECTACULAR #1 (ONE SHOT) CVR D WALTER SIMONSON 1960S VAR 9.99
AQUAMAN 80TH ANNIVERSARY 100-PAGE SUPER SPECTACULAR #1 (ONE SHOT) CVR E JOSE LUIS GARCIA-LOPEZ 1970S VAR 9.99
AQUAMAN 80TH ANNIVERSARY 100-PAGE SUPER SPECTACULAR #1 (ONE SHOT) CVR F CHUCK PATTON & KEVIN NOWLAN 1980S VAR 9.99
AQUAMAN 80TH ANNIVERSARY 100-PAGE SUPER SPECTACULAR #1 (ONE SHOT) CVR G YVEL GUICHET 1990S VAR 9.99
AQUAMAN 80TH ANNIVERSARY 100-PAGE SUPER SPECTACULAR #1 (ONE SHOT) CVR H BECKY CLOONAN 2000S VAR 9.99
AQUAMAN 80TH ANNIVERSARY 100-PAGE SUPER SPECTACULAR #1 (ONE SHOT) CVR I ROBSON ROCHA 2010S VAR 9.99
AVATAR LAST AIRBENDER DICE 7.99
AVENGERS #48 3.99
AVENGERS #48 SOUZA MILES MORALES 10TH ANNIV VAR 3.99
BACK ISSUE #130 9.95
BASILISK #4 CVR A SCHARF 3.99
BASILISK #4 CVR B SHALVEY 3.99
BATMAN ADVENTURES CAT GOT YOUR TONGUE TP 9.99
BATMAN BATBOT LITTLE GOLDEN BOOK 5.99
BATMAN I AM THE NIGHT 1000 PC PUZZLE 
BATMAN FEAR STATE ALPHA #1 (ONE SHOT) CVR A BEN OLIVER 4.99
BATMAN FEAR STATE ALPHA #1 (ONE SHOT) CVR B DYLAN TEAGUE CARD STOCK VAR 5.99
BATMAN SUPERMAN 2021 ANNUAL #1 CVR A BRYAN HITCH CONNECTED FLIP 5.99
BATMAN SUPERMAN 2021 ANNUAL #1 CVR B FRANCESCO FRANCAVILLA 6.99
BATTLE ANGEL ALITA GN VOL 02 12.99
BEAUTY ALL GOOD THINGS (ONE-SHOT) 4.99
BHUNNY MINNIE MOUSE 4IN STYLIZED FIG 11.99
BLACK BUTLER GN VOL 30 13
BLACK CAT TP VOL 05 ILL TAKE MANHATTAN 15.99
BLACK HAMMER REBORN #3 CVR A YARSKY 3.99
BLACK HAMMER REBORN #3 CVR B STEPHENSON 3.99
BOBS BURGERS PRIDE 1000 PC PUZZLE 
BRICKJOURNAL #69 9.95
BUFFY THE VAMPIRE SLAYER #29 CVR A FRANY 3.99
BUFFY THE VAMPIRE SLAYER #29 CVR B GEORGIEV 3.99
CAPT UNDERPANTS COMIC READER XTREME XPLOITS OF XPLOSIVE XMAS 6.99
CAPTAIN AMERICA TA-NEHISI COATES TP VOL 05 15.99
CAPTAIN MARVEL #32 3.99
CAPTAIN MARVEL #32 GARBETT VAR 3.99
CAPTAIN MARVEL #32 NAKAYAMA MILES MORALES 10TH ANNIV VAR 3.99
CRIME COMICS CONFIDENTIAL TP 39.99
DARK AGES #1 (OF 6) 4.99
DARK AGES #1 (OF 6) BLACK BLANK VAR 4.99
DARK AGES #1 (OF 6) GLEASON STORMBREAKERS VAR 4.99
DARK AGES #1 (OF 6) INHYUK LEE VAR 4.99
DARK AGES #1 (OF 6) YOUNG VAR 4.99
DARK NIGHTS DEATH METAL #2 SOUNDTRACK SPEC ED GREY DAZE WITH FLEXI SINGLE FEATURING ANYTHING, ANYTHING 
DARK NIGHTS DEATH METAL #3 SOUNDTRACK SPEC ED DENZEL CURRY WITH FLEXI SINGLE FEATURING BAD LUCK 
DB SUPER CHOSENSHIRETSUDEN II V5 BARDOCK FIG 24.99
DB SUPER DRAGON STARS FUTURE TRUNKS VS FUSION ZAMASU AF 2PK 34.93
DC VEHICLES WHITE KNIGHT BATMAN BATCYCLE 
DEMON DAYS CURSED WEB #1 BENGAL VAR 4.99
DEMON DAYS CURSED WEB #1 FRISON VAR 4.99
DEMON DAYS CURSED WEB #1 GARBOWSKA VAR 4.99
DEMON DAYS CURSED WEB #1 GURIHIRU VAR 4.99
DEMON DAYS CURSED WEB #1 RON LIM VAR 4.99
DEMON DAYS CURSED WEB #1 YOON VAR 4.99
DISNEY MISS MINDY ZERO 3.9IN FIGURE 30
DOCTOR STRANGE EPIC COLLECTION TP VAMPIRIC VERSES 39.99
DRAGON BALL SUPER ADVERGE FIGURE BOX SET 2 
DRAGON BALL Z MATCH MAKERS SUPER SAIYAN TRUNKS FIG 24.99
EC ARCHIVES VAULT OF HORROR TP 19.99
EIGHTY DAYS HC 29.99
ETERNALS TP VOL 01 ONLY DEATH IS ETERNAL 17.99
FATE GRAND ORDER CASTER NERO CLAUDIUS NOODLE STOP PVC FIG 24.99
FATE GRAND ORDER SERVANT MOON CANCER BB FIG 24.99
FIRE POWER BY KIRKMAN & SAMNEE #15 3.99
FRIENDS BIRTHDAY 1000PC PUZZLE 19.99
GEIGER #6 CVR A FRANK & ANDERSON 4.99
GEIGER #6 CVR B BIANCHI 4.99
GEIGER #6 CVR C IGLE 4.99
GEIGER #6 CVR D FRANK 4.99
GO GO POWER RANGERS TP VOL 09 16.99
GROO MEETS TARZAN #2 (OF 4) 3.99
HARLEY QUINN 2021 ANNUAL #1 CVR A DAVID LAFUENTE 5.99
HARLEY QUINN 2021 ANNUAL #1 CVR B DERRICK CHEW CARD STOCK VAR 6.99
HATSUNE MIKU CHINA DRESS COLOR VAR NOODLE STOP PVC FIG 29.99
HELLIONS #15 3.99
HELLIONS #15 HANS VAR 3.99
HEROES REBORN AMERICA MIGHTIEST HERO COMPANION TP VOL 01 19.99
HEROES REBORN AMERICA MIGHTIEST HERO COMPANION TP VOL 02 19.99
HEY KIDS COMICS VOL 02 PROPHETS & LOSS #5 (OF 6) 3.99
INCREDIBLE HULK BY PETER DAVID OMNIBUS HC VOL 02 KEOWN HULK 125
INFINITE FRONTIER #5 (OF 6) CVR A MITCH GERADS 4.99
INFINITE FRONTIER #5 (OF 6) CVR B BRYAN HITCH CARD STOCK VAR 5.99
INFINITE FRONTIER #5 (OF 6) CVR C JOHN K SNYDER III THE SUICIDE SQUAD 5.99
INKBLOT #12 3.99
JULES VERNE LIGHTHOUSE #5 (OF 5) CVR A HABERLIN & VAN DYKE 3.99
JULES VERNE LIGHTHOUSE #5 (OF 5) CVR B HABERLIN & VAN DYKE 3.99
KAIJU SCORE #1 3RD PTG 4.99
KIRBY ENTRY GRADE MODEL KIT 
KIRBY FRIENDS SHOKUGAN 12PC MINI FIG ASST 
LADY MECHANIKA HC VOL 01 29.99
LAST ANNIHILATION WICCAN AND HULKLING #1 4.99
LAST ANNIHILATION WICCAN AND HULKLING #1 LOPEZ VAR 4.99
LESTER OF THE LESSER GODS ONE SHOT  3.99
LIFE IS STRANGE COMING HOME #2 5.99
LONE SLOANE HC VOL 02 DELIRIUS 24.99
LUCKY DEVIL #2 (OF 4) 3.99
MAGIC THE GATHERING (MTG) #6 CVR A KHALIDAH 4.99
MAGIC THE GATHERING (MTG) #6 CVR B RICCARDI 4.99
MAGIC THE GATHERING (MTG) #6 CVR C HIDDEN SPARK VAR 4.99
MANY DEATHS OF LAILA STARR #5 (OF 5) CVR A ANDRADE 3.99
MANY DEATHS OF LAILA STARR #5 (OF 5) CVR B MALAVIA FOIL 4.99
MARAUDERS BY GERRY DUGGAN HC VOL 01 34.99
MARK CRILLEYS ULTIMATE BOOK OF DRAWING HANDS SC 23
MARVEL ACTION ORIGINS #3 (OF 5) 4.99
MARVEL ANIMATED X-MEN ROGUE 1/7 SCALE BUST 59.99
MARVEL SELECT TITANIUM MAN AF 29.99
MARVEL SELECT HUMAN TORCH AF 29.99
MIDNIGHTER 2021 ANNUAL #1 CVR A MICHAEL AVON OEMING 5.99
MILES TO GO #5 3.99
MIRKA ANDOLFO SWEET PAPRIKA #2 (OF 12) CVR A ANDOLFO 3.99
MIRKA ANDOLFO SWEET PAPRIKA #2 (OF 12) CVR B SEJIC 3.99
MIRKA ANDOLFO SWEET PAPRIKA #2 (OF 12) CVR C MARCH 3.99
MONEY SHOT #14 CVR A LAYNE 3.99
MONEY SHOT #14 CVR B BLACK BAG VAR 5.99
MOON KNIGHT #1 2ND PTG MCNIVEN VAR 4.99
MOTU ORIGINS EVIL LYN AF 
MOTU ORIGINS FAKER AF 
MOTU ORIGINS FISTO AF 
MOTU ORIGINS MAN AT ARMS AF 
MOTU ORIGINS MER-MAN AF 
MOTU ORIGINS ORKO AF 
MOTU ORIGINS SCARE GLOW AF 
MOTU ORIGINS TRAP JAW AF 
MOTU ORIGINS TRI-KLOPS AF 
MULTI MIND MAYHEM GN VOL 01 ISEKAI TENSEI SOUDOUKI 12.95
MY HERO ACADEMIA WV1 5IN AF ASST 
NEW MUTANTS #21 3.99
NEW MUTANTS #21 EDGE VAR 3.99
NIGHTMARE BEFORE CHRISTMAS MIRROR MOON #1 3.99
ONE PIECE GLITTER & GLAMOUR NICO ROBIN KUNG FU FIG VER B 29.99
PARASOMNIA #3 (OF 4) 3.99
PHANTOM ON SCAN #5 3.99
POP ANIMATION NARUTO PAIN VINYL FIGURE 10.99
POP DISNEY LUCA GIULIA MARCOVALDO VIN FIG 10.99
POP GI JOE V2 STORM SHADOW VINYL FIG 10.99
POP ROCKS TLC CHILLI VINYL FIG 10.99
POP ROCKS TLC LEFT-EYE VINYL FIG 10.99
POP ROCKS TLC T-BOZ VINYL FIG 10.99
POP TV MAD TV ALFRED E NEUMAN W/ CHASE VIN FIG 10.99
POP TV HERCULES LEGENDARY JOURNEYS VINYL FIG 10.99
POP TV MAD TV ALFRED E NEUMAN W/ CHASE VIN FIG 10.99
POP TV PARKS & REC LESLIE THE RIVETER VIN FIG 10.99
POP TV STAR TREK UHURA MIRROR MIRROR OUTFIT VIN FIG 10.99
POWER RANGERS #10 CVR B LEGACY VAR DI NICUOLO 3.99
POWER RANGERS GREEN RANGER MOUSE PAD 15
POWER RANGERS RED RANGER MOUSE PAD 15
PREACHER 25TH ANNIVERSARY OMNIBUS HC VOL 02 125
RE ZERO STARTING LIFE IN ANOTHER WORLD BIJYOID REM FIG VER A 24.99
RE ZERO STARTING LIFE IN ANOTHER WORLD BIJYOID REM FIG VER B 24.99
RED SONJA (2021) #1 CVR A ANDOLFO 3.99
RED SONJA (2021) #1 CVR B ANACLETO 3.99
RED SONJA (2021) #1 CVR C LINSNER 3.99
ROCK & ROLL BIOGRAPHIES CVR A JUDAS PRIEST 3.5
SAVAGE DRAGON #260 CVR A LARSEN 3.99
SAVAGE DRAGON #260 CVR B RETRO 70S TRADE DRESS 3.99
SCOOBY DOO THAT`S SNOW GHOST LITTLE GOLDEN BOOK 5.99
SDCC 2021 GODZILLA SMASHIES PX STRESS DOLL 3PC SET 36
SDCC 2021 THE CROW DLX ACTION FIGURE 39.99
SIGNATURE GAMES DISNEY TOY STORY TALENT SHOW 20.99
SINISTER WAR #4 (OF 4) 4.99
SINISTER WAR #4 (OF 4) BAGLEY CONNECTING VAR 4.99
SINISTER WAR #4 (OF 4) BALDEON HANDBOOK VAR 4.99
SONIC THE HEDGEHOG #43 CVR A ROTHLISBERGER 3.99
SONIC THE HEDGEHOG #43 CVR B MATT HERMS 3.99
SPACE BASTARDS TP VOL 01 TOOTH & MAIL 19.99
SPAM BRAND SIZZLE PORK & MMM 1000 PC PUZZLE 
SPAWN #321 CVR A BARENDS 2.99
SPAWN #321 CVR B MCFARLANE 2.99
SPAWN #321 CVR C MATTINA 2.99
STAR WARS #16 WOBH 3.99
STAR WARS HIGH REPUBLIC #9 3.99
STAR WARS HIGH REPUBLIC #9 PAGULAYAN VAR 3.99
STAR WARS HIGH REPUBLIC ADVENTURES #8 3.99
STATIC SEASON ONE #3 (OF 6) CVR A KHARY RANDOLPH 3.99
STATIC SEASON ONE #3 (OF 6) CVR B NIKOLAS DRAPER-IVEY CARD STOCK VAR 4.99
SUNEATER TP VOL 01 19.99
SWAMP THING NEW ROOTS TP 16.99
SWORDS OF CEREBUS IN HELL TP VOL 05 19.95
TEEN TITANS ACADEMY #6 CVR A RAFA SANDOVAL 3.99
TEEN TITANS ACADEMY #6 CVR B STEVE LIEBER CARD STOCK VAR 4.99
TELEPATHS #1 (OF 6) CVR A EPTING 3.99
TELEPATHS #1 (OF 6) CVR B DEODATO JR 3.99
THOR AND LOKI GN TP DOUBLE TROUBLE 13.99
TOP TRUMPS ELVIS PRESLEY 30 GREATEST SINGLES GAME 9.99
TOP TRUMPS JAMES BOND EVERY ASSIGNMENT QUIZ GAME 14.99
TRANSFORMERS #34 CVR A CHAN 3.99
TRANSFORMERS #34 CVR B MARGEVICH 3.99
TRANSFORMERS KING GRIMLOCK #2 (OF 5) CVR A HORLEY 4.99
TRANSFORMERS KING GRIMLOCK #2 (OF 5) CVR B KYRIAZIS 4.99
ULTIMATE COMICS FALLOUT #4 FACSIMILE EDITION 3.99
UNDISCOVERED COUNTRY #15 CVR A CAMUNCOLI 3.99
UNDISCOVERED COUNTRY #15 CVR B FRISON 3.99
VENGEANCE OF VAMPIRELLA #21 CVR A PARRILLO 3.99
VENGEANCE OF VAMPIRELLA #21 CVR B OLIVER 3.99
WALKING DEAD DLX #22 CVR A FINCH & MCCAIG 3.99
WALKING DEAD DLX #22 CVR B MOORE & MCCAIG 3.99
WE ONLY FIND THEM WHEN THEYRE DEAD #8 CVR A DI MEO 3.99
WE ONLY FIND THEM WHEN THEYRE DEAD #8 CVR B INFANTE 3.99
WEB OF SPIDER-MAN #4 (OF 5) 3.99
WEB OF SPIDER-MAN #4 (OF 5) LAND VAR 3.99
WHAT IF ORIGINAL MARVEL SERIES OMNIBUS HC VOL 01 BUSCEMA DM 100
WHITE #2 2ND PTG 3.99
WITCHER WITCHS LAMENT #4 (OF 4) 3.99
WOLVERINE BY BENJAMIN PERCY TP VOL 02 15.99
WONDER GIRL #3 CVR A JOELLE JONES 3.99
WONDER GIRL #3 CVR B MATTEO SCALERA CARD STOCK VAR 4.99
WORST DUDES #4 (OF 5) (MR) 3.99
X-MEN BY CHRIS CLAREMONT & JIM LEE OMNIBUS HC VOL 01 DM VAR 125
YOU PROMISED ME DARKNESS #5 CVR A CONNELLY 3.99